5G: NCC Is Ready, Waiting For Government's Go-Ahead- Danbatta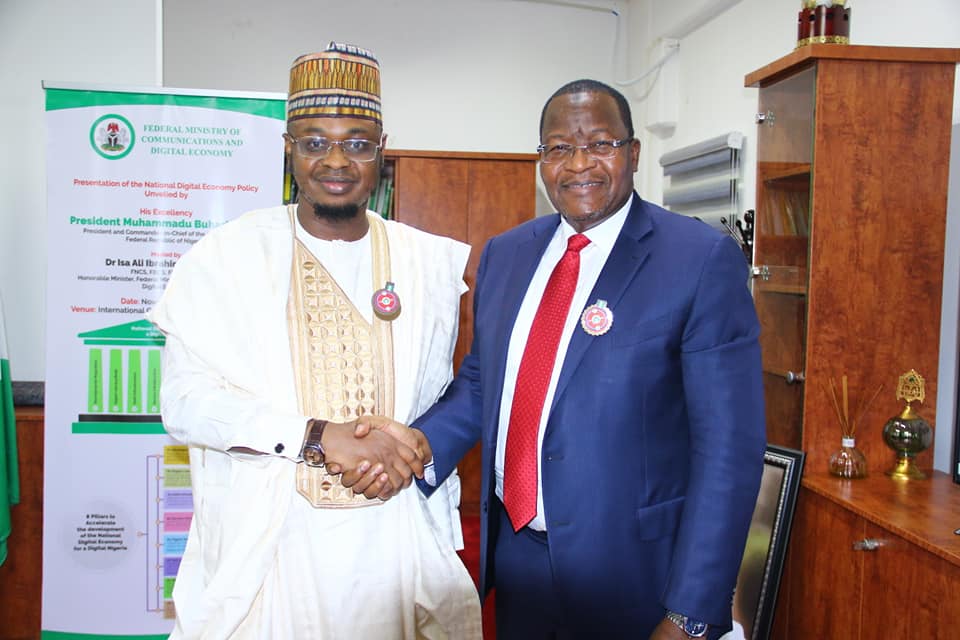 The executive vice chairman of the Nigerian Communications Commission (NCC), Prof. Umar Garba Danbatta, has said that the Commission is ready for the implementation of the federal government's decision on the deployment of 5G networks in Nigeria.
He stated this shortly after the minister of communications and digital economy, Dr. Isa Ali Ibrahim Pantami revealed the federal government's position on the deployment of 5G networks in Nigeria. The EVC also lauded the thriving healthy competition in the telecommunications industry, which he said has driven down the prices of data in the country.
Fielding questions from the newly posted permanent secretary of the ministry of communications and digital economy, Mr. Bitrus Bako Nabasu, during a presentation last week in Abuja the NCC boss observed that the commission as a federal agency has always aligned its position and plan with the federal government.
"On the 5G, the minister of communications and digital economy, Dr. Isa Ali Ibrahim Pantami has spoken about the federal government's position to deploy as soon as possible. Our state of readiness is very high. There's an auction committee for 5G with a deployment plan ready. As you know, without a plan you cannot have a successful deployment.
"All we are asking is additional spectrum to be allocated by the National Frequency Management Council (NFMC). Of course, some of these spectrums are ready but we have to get the federal government's approval to go ahead with the auctions," he explained.
The EVC's presentation touched on the enabling laws and mandates of the Commission, its structure as well his scorecards among others.
Intimating the new permanent secretary on the forthcoming book launch of the Commission scheduled to take place next month, the EVC noted that the book, which is technical in nature, will provide more insight into the workings of NCC under his watch.
"I have spoken about the first Strategic Vision Plan (SVP), comprising 8 agenda items. The SVP has come to the end and we have written a book providing documented progress we have made while implementing it. I am pleased to inform you that the book will be unveiled on 7th September, 2021," he disclosed.
While commending Dr. Pantami for his efforts toward resolving some of the perennial challenges in the industry especially the Right of Way (RoW) charges, Danbatta urged governments at every level in Nigeria to respect the resolution of the National Economic Council on the harmonized RoW charges, to enable the industry to continue to grow and prosper.
"The Commission will continue to put in its best in the discharge of its mandate, especially in facilitating the deployment of broadband infrastructure, which is central to diversifying the Nigerian economy and national development."
"It's our belief also that the communications industry, under the leadership of the Ministry of Communications and Digital Economy, will experience more quantum leap and retain its current flagship role in the telecommunication space," he pointed out.
MTN Group Partners Flutterwave On Mobile Money across Africa
MTN has announced a mobile money partnership with Africa's leading payments technology company, Flutterwave.
This partnership will allow businesses integrating Flutterwave in Cameroon, Côte d'Ivoire, Rwanda, Uganda and Zambia to receive payments via MTN Mobile Money (MoMo).
MTN MoMo is a fintech platform providing consumers and businesses with an electronic wallet, enabling electronic transfers and payments as well as access to digital and financial services.
At the end of June 2021, MTN MoMo had 48.9 million active users and 581,514 merchants. MoMo enables businesses to accept and make payments within the mobile money ecosystem. This new partnership will enable Flutterwave to offer MTN Mobile Money as a payment method to its business customers.
In recent years, Africa has witnessed an explosion in mobile penetration as smartphone adoption has risen rapidly. According to the GSMA, this year Africa will hit the half a billion mark of unique mobile subscribers and the continent will reach 50% subscriber penetration by 2025.
Sub-Saharan Africa alone is responsible for more than 45% of the world's mobile money accounts with the number of account holders exceeding half a billion by 2020, as shared on Statista.
Through this partnership, MTN and Flutterwave will positively contribute to this trend by increasing mobile money usage and penetration in Africa to improve local economies and livelihoods as well as create opportunities for individuals and businesses across the continent.
Commenting on the partnership, Serigne Dioum, MTN Group Chief Digital and Fintech Officer said: "As we progress on our journey to becoming the largest fintech platform in Africa, we will empower millions of businesses to embrace e-commerce in our markets to accept digital payments from MoMo consumers. We believe this is an enabler to accelerating digitized payments in Africa. Building strong ecosystems through partnerships is central to our platform strategy and we will continue to invest in expanding the reach of our platform to consumers and businesses in Africa."
Commenting on the collaboration, Olugbenga "GB" Agboola, Founder and CEO of Flutterwave, said: "Africa has one of the highest growth rates for mobile money adoption and e-commerce in the world. It makes sense that we help provide a seamless payment method to support and ensure African businesses reap the full benefits of the e-commerce boom in the region. Our goal has always been to grow a new wave of prosperity in Africa by creating more avenues for businesses in Africa to accept payments. With this partnership, we can achieve this while creating endless possibilities for our customers."
The new partnership will further expand on Flutterwave's previous collaboration with MTN, beyond Uganda and Rwanda – with the potential of deepening adoption of digital payments and e-commerce in Africa, a sector expected to reach $29 billion by 2022, according to Statista.
Local Innovators Seek FG's Funding To Reduce $9bn Machinery Imports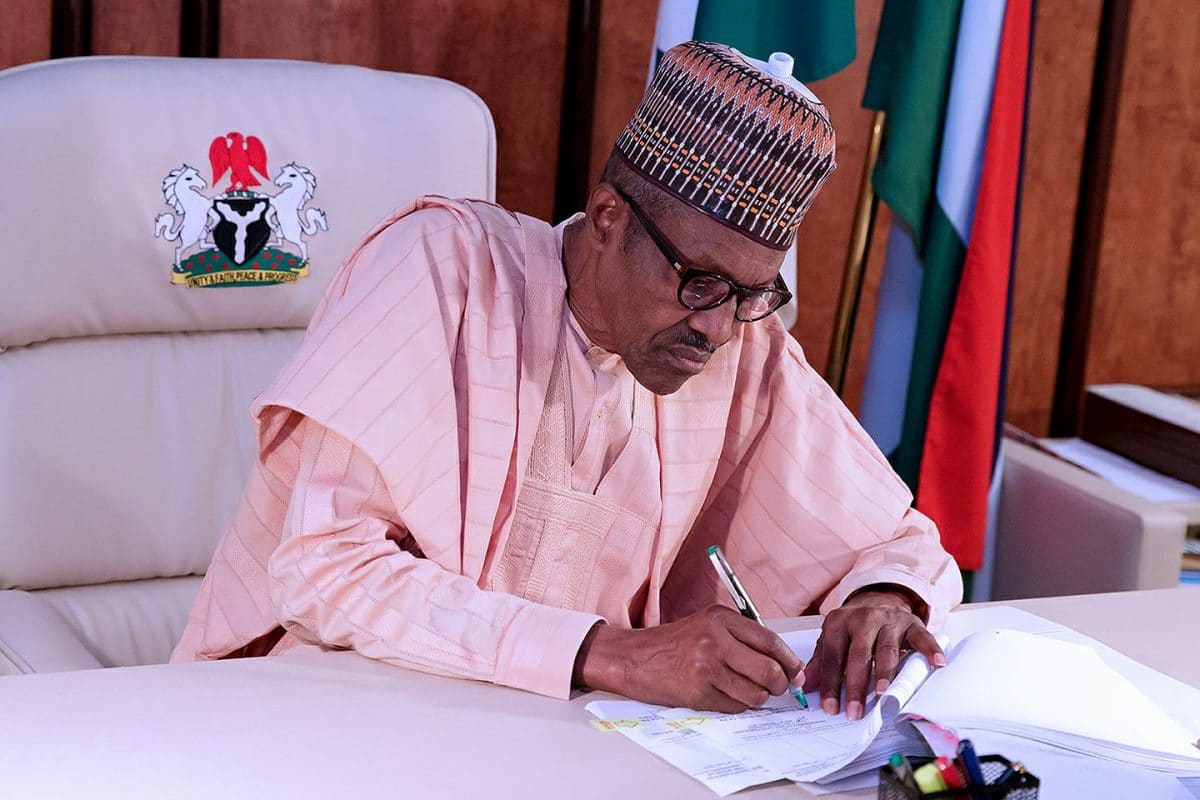 Convener of the Hardware Convention 2021, Mr Tochukwu Chukwueke, has advised the federal government to fund local equipment innovators to reduce capital flight on Nigeria's machinery imports which stood at $9 billion in 2020.
Chukwueke gave the advice in a statement on Wednesday in Lagos and said the Hardware Convention 2021, organised by Clintonel Innovation Centre (CIC), a hardware Start-up Incubator, was held from August 26 to 28, in Aba, Abia State, to showcase made-in-Aba equipment.
Chukwueke said the incubator provided training, mentoring and equipment for young people to create engineering innovations, build indigenous products and start up technology businesses.
According to him, negligence of the hardware sector is one of the major reasons Nigeria is suffering 33 per cent unemployment rate and 60 per cent poverty rate.
"The hardware sector is responsible for producing and maintaining the tools, machines and equipment required by the manufacturing sector, which is a major employer of labour.
"Today, Nigerian industries rely heavily on importation for virtually all the machinery they use, causing Nigeria to lose a lot of forex and the Naira to depreciate in value.
"Last year, Nigeria imported machinery worth nine billion dollars and three billion dollars for manufacturing tools.
"The hardware sector is also responsible for producing military equipment as well as several consumer goods like electronics and domestic appliances.
"Until we pay serious attention to developing the Nigerian hardware sector, Nigeria may never experience any meaningful development, job creation or poverty reduction," he said.
Zepz Raises $292 Million and Achieves $5 billion Valuation
Zepz, formerly WorldRemit Group, a digital cross-border payments platform operating two market-leading brands (WorldRemit and Sendwave, acquired in 2021), with over 11 million usersacross 150 countries, has announced it has raised $292 million in new primary financing, achieving a valuation of $5 billion.
The round includes new equity investors Farallon Capital among others, as well as backing from existing investors Leapfrog, TCV and Accel.
Zepz is revolutionizing the P2P cross-border payments market, an estimated $1tn market opportunity which continues to be predominantly offline and is characterised by high prices and poor customer experience.
Zepz reaches over 5,000 money transfer corridors, including emerging markets with high barriers to entry, establishing digital connectivity into geographies that had previously been underserved. WorldRemit and Sendwave brands offer a faster (85% of transactions settled in minutes) and more flexible (digital offering with multiple pay-in and pay-out options) user experience at fairer prices. This superior value proposition has enabled multi-year customer engagement on its platform – most users transact in a frequent, habitual manner – with Zepz' average customer transacting c.4x per month on the platform.
The funding round will allow Zepz to continue to invest in its technology, platform and customer proposition. Zepz sees significant growth opportunities both in its existing markets by driving engagement and deeper market penetration, as well as expanding into new markets and further extending its platform to offer additional value-added services to its users.
Breon Corcoran, CEO of Zepz said:
"Today's announced raise is another important step in the execution of our strategy. Following the acquisition of Sendwave we have made significant progress with the integration of the different businesses and are retaining both the Sendwave and WorldRemit brands. In that context we are proud to announce the rebranding of our holding Company to Zepz. The additional funds raised enable us to accelerate investment to prosecute our very sizeable growth opportunity whilst further strengthening our high-quality investor base and our mission to provide fair, fast, flexible payments for our customers".
In 2020, Zepz brands enabled over 4.5m monthly transactions on its platform generating almost $10bn of Gross Send Volumes and $338m of revenues.