Journalist, Others Win 20 Brand New SUVs from MTN Nigeria
Photo: Chief Executive Officer, MTN Nigeria, Karl Toriola (fourth from left) and Chairman, MTN Nigeria, Dr. Ernest Ndukwe (fifth from right) and winners of MTN 20th anniversary cars at an event to mark 20 years of MTN Nigeria's operation in the country.
Twenty Nigerians have received brand new SUVs, courtesy of MTN Nigeria's 20th Anniversary. The new car owners were awarded their gifts at an exclusive executive meet and greet media event held at the MTN Nigeria Head Office, Falomo, Ikoyi, on August 22, 2021.
The winners emerged from different states across the country including Lagos, Abuja, Plateau, Borno, Zamfara, and others.

The Editor of The Guardian on Saturday Newspaper, Chuks Nwanne, was one of the 20 MTN customers to receive a brand new Honda HRV SUV from MTN. Nwanne, who bought his MTN SIM while undergoing the National Youth Service Corps (NYSC) programme, said he is 'beyond grateful for this thoughtful gift from MTN.
Another winner, Alfred Iserhienrhien, from Lagos state shared that he bought his MTN SIM on the very first day that MTN Nigeria began commercial operations in Nigeria 20 years ago. Sharing his experience, he said, "I got this SIM card in 2001 and everywhere I go, it has been going with me. I am happy about this gift; in fact, my mind is blown and on behalf of all the gifted persons I say thank you to MTN. We are all happy and grateful and will continue to dance because of this incredible gift."
MTN Nigeria, in a show of gratitude to media professionals across the country, invited a range of media personnel across print, online, radio, television and social media platforms to reminisce, share news on the company's plans over the next few years and celebrate its 20th anniversary in Nigeria.
Also in attendance were influential personalities such as Tee A, Frank Edoho and Ogbeni Dipo, who all showed up to commemorate the important milestone.
Serenading the media and other guests present at the event was popular Nigerian poet, Sage Hasson who delivered an attention-grabbing spoken word performance, detailing MTN's journey in Nigeria over the past 20 years.
AfriTECH2021 to Showcase Digital Transformation Solutions
Africa Tech Alliance Forum (AfriTECH), has offered stakeholders in the telecommunications and ICT sector the platform to showcase solutions to drive digital transformation on the continent.
The annual event formerly known as Mobile & Disruptive Technology Forum (MoDiTECH), has been scheduled to take place on Wednesday, October 13, 2021 by 10:00am (WAT).
The hydride event with strict compliance to COVID-19 protocols and promises to be bigger, better and to serve as an interesting Forum for inter-sectorial cross-fertilization of ideas on economic impacts of COVID-19 on digital transformation and way forward for businesses.
#AfriTECH2021 Central theme is: 'Embracing Change and Digital Transformation in the New Normal'. The subthemes will dwell on boosting digital infrastructure for Cloud Hosting; digital tools for education & reskilling African youth; cyberSecurity: Pushing for privacy & data protection; and harnessing blockchain technology for digital economy growth.
Speaking on preparations for AfriTECH2021, Peter Oluka, the editor, TechEconomy.ng recalled that the outbreak of coronavirus pandemic (COVID-19) had devastating impacts of which global economy is still grappling with them.
Apart from the negative health implications, the COVID-19 pandemic has led to job losses, pay cuts, travel restrictions and consequently fall in foreign trade and general business activities. The businesses most hit are the Micro Small, and Medium Enterprises (MSMEs) as recent survey by the International Trade Centre (ITC) revealed that the pandemic has strongly affected nearly two-thirds of micro and small businesses – compared to about 40% of large companies – with 20% of MSMEs feared to shut down permanently at some points soon.
Interestingly, the survey revealed that 40% of the companies that came out strong from the pandemic were mainly technology driven businesses.
"Though the pandemic has adversely affected our economic and social life, it has also created opportunities for us to look in-ward.
"At one time or another, nations and individuals confront crisis points – moments of existential challenge that also open up new possibilities. We believe in the technological possibilities to assist Africa recover fast from this pandemic.
Therefore, we align with the school of thought that African countries face three possible outcomes post-pandemic: play catch-up, stand still or fall even further behind the industrialized world", he said.
Oluka explained that AfriTECH2021 offers a platform to identify and showcase technological solutions that assist organisations tackle the problems thrown up by the pandemic.
The Editor said the theme was carefully selected to give particular attention to the disruptive potentials of emerging technologies such as the Blockchain Technology, Artificial Intelligence, Machine Learning, Data Analytics, Robotics, FinTechs and mobile phone economy around retail and service provisioning and the potentials to reposition both public and private entities in the post Pandemic era.
He added that maiden AfriTECH Awards has been instituted to honour or recognise organisations that demonstrated outstanding capabilities during the peak of the pandemic and others that have set themselves apart with turnkey; convenient, safe/secured, flexible, cost-effective and regulatory compliance solutions.
"We are also using this opportunity to call on Startups and other SMEs seeking for a platform to launch their innovative ideas to leverage on #AfriTECH2021 to achieve that purpose", he announced", he said.
Participation:
Oluka said that companies and individuals seeking to be part of the Forum & Award ceremony should contact the team via info@techeconomy.ng while the registrations have commenced via the link https://bit.ly/3CRxCI6.
TeamApt Welcomes 5 Female Engineers to its Women in Tech Internship Program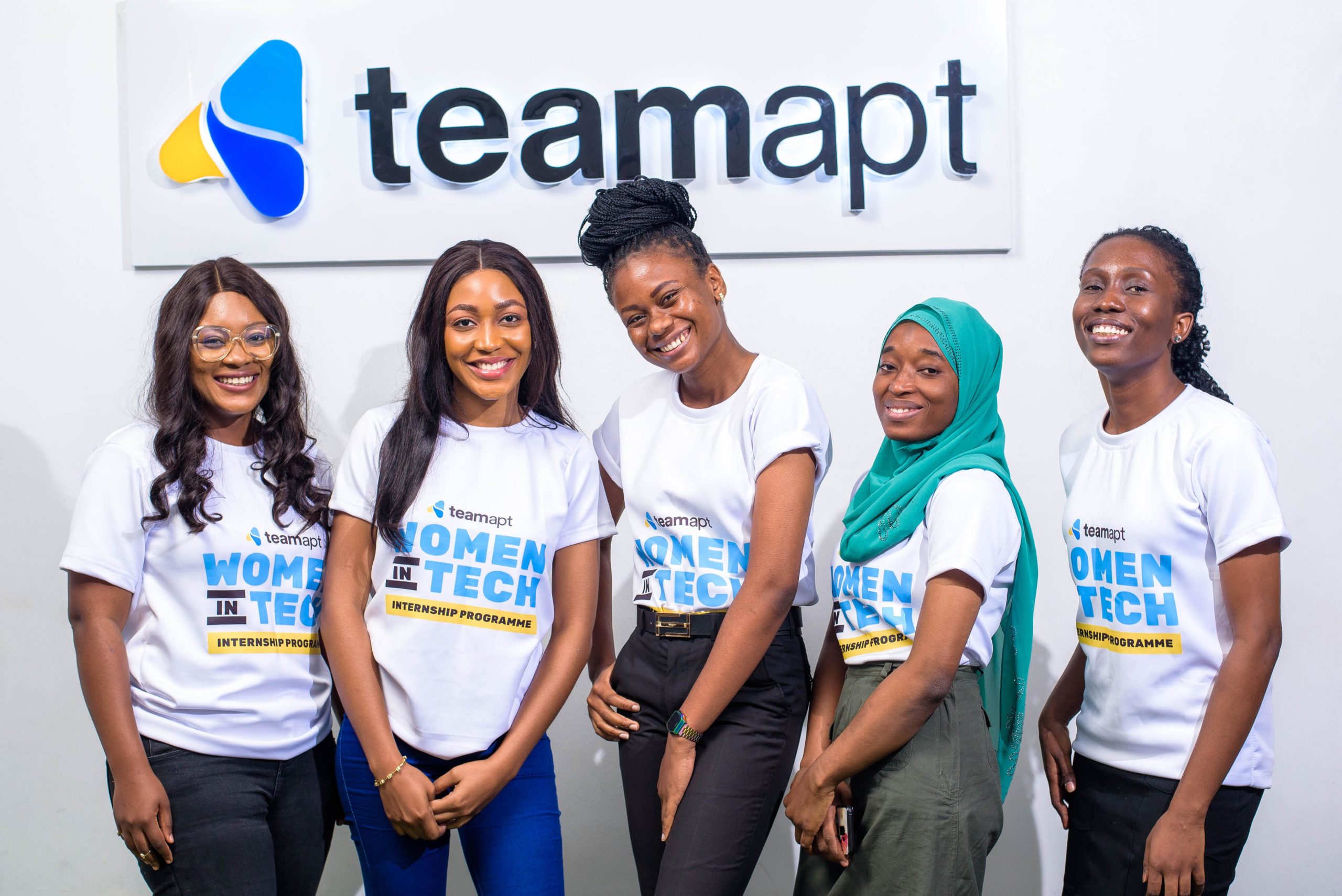 TeamApt, a leading provider of financial services for Africa's underserved, has announced the beneficiaries of its Women in Tech internship program. They are Tefe Mebuiefene (Frontend Engineer), Marvelous Frank-Solomon (Backend Engineer), Binta Umar (Backend Engineer), Omenebele Ananenu(Backend Engineer) and Barakat Ajadi (Technical Support Engineer).
TeamApt's Women in Tech Internship Program is designed to foster opportunities for women in tech in Nigeria; providing a path for women to harness their skills and garner quality experience from experts in the industry that will help advance their careers.
The six- month paid internship program launched on March 8 2021, a day marked as the International Women's Day is the company's initiative to provide opportunities for Nigerian female graduates interested in a career in technology while promoting an inclusive tech industry where women have equal voices as men.
Commenting on the initiative, Head, People Operations at TeamApt, Chinaza Nduka-Dike, said: "The dearth of women in tech has nothing to do with a lack of competence but with the stereotype that has come to be associated with technology. Creating awareness of women in tech and providing them with all the tools required to excel is key to reversing this trend."
These women will enjoy mentorship throughout the internship period. Based on their performance and available openings, they may be offered full employment within TeamApt.
African ICT Foundation Partners UNESCO on Internet Governance Policy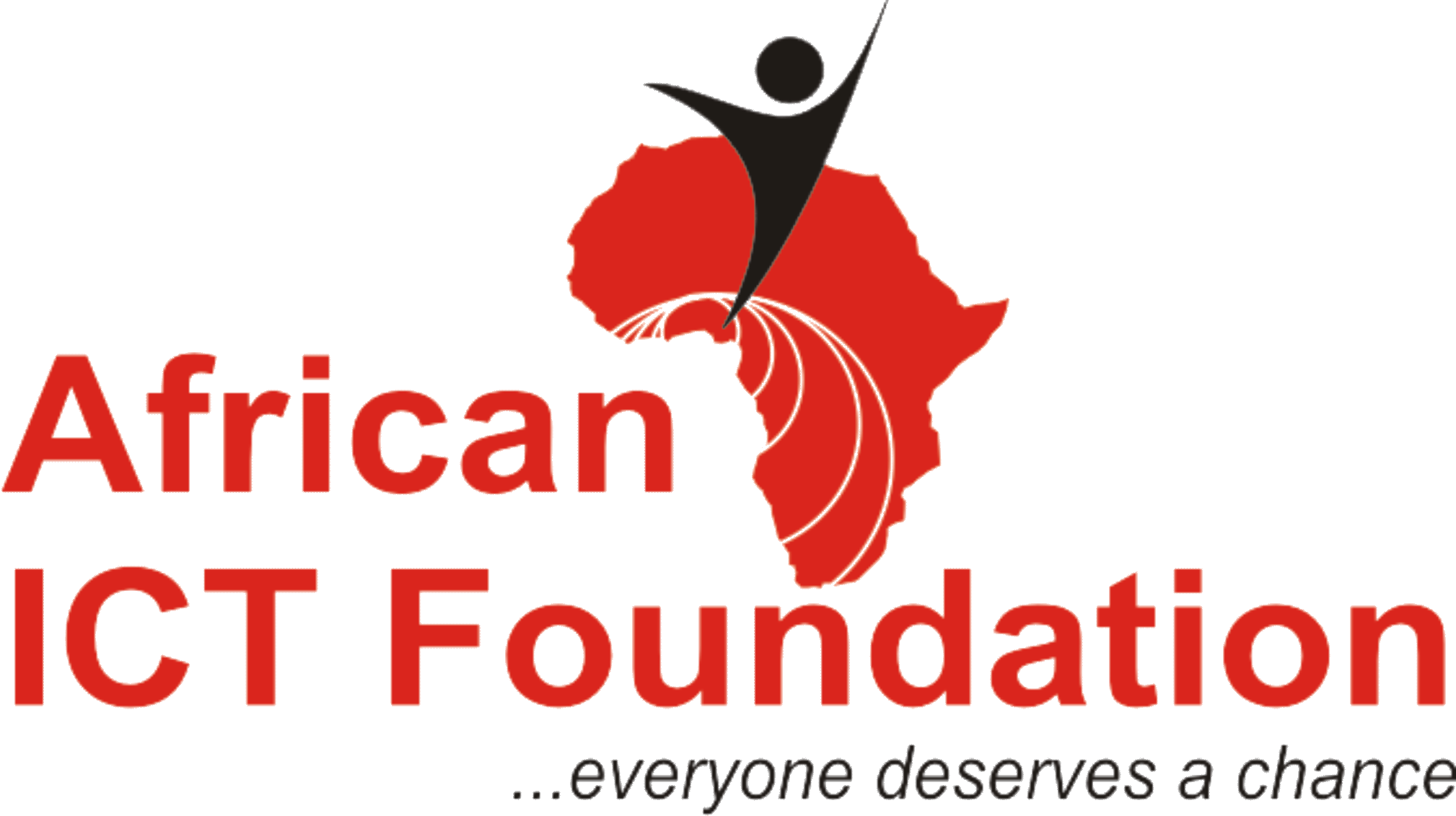 The African ICT Foundation is partnering with the UNESCO to host a stakeholders' engagement for the advancement of evidence-based policy making of Internet governance
The virtual even, which holds Thursday, July 29th is the first of the Foundation's partnership with global organizations across to the world to deepened internet penetration in Africa.
The event which is jointly organised by UNESCO Headquarters and the African ICT Foundation, seeks to engage in an extensive partnership with the West African Internet Governance Forum community via the newly launched Dynamic Coalition of IUIs, so as to join forces for advancing evidence-based policy making of Internet governance and fostering digital collaboration in line with UN SG's roadmap of digital cooperation.
The discussion at the forum will focus on Advancing digital transformation in the West Africa Sub-Region via applying UNESCO's Internet Universality ROAM Principles and Indicators.
The President of the African ICT Foundation, Mr. Tony Ojobo and the Director for Partnership and Operational Programme Monitoring, UNESCO, Marielza Oliveira will give the opening remark at the event that will be moderated by the West Africa Regional Director at the Foundation, Dr Kossi Amessinou and with the Executive Secretary, Mr. Bassey Emmanuel and the Benin Focal Point Director, Nazaire Hounghihin as rapporteur.s
A statement from the Foundation's Secretariat, in Lagos South West Nigeria, issued by the Director of Communication, Mr. Isaiah Erhiawarien stated that Internet governance-related issues will be addressed and covered during the session.
According to the statement, the Forum will allow national leading experts from West African Sub-Region countries to present their national assessment projects using Internet Universality Indicators and foster further engagement with West African IGF communities and stakeholders.
UNESCO while inviting stakeholders in the region to join and participate in its newly launched Dynamic Coalition on Internet Universality Indicators, said that the Forum will hold panel discussion with emphasis on knowledge-sharing as well as an interactive session whereby the moderator will allow very short statements from speakers to trigger discussions.
The line-up for the panel discussion are: Chair of Information for All Programme, Ghana, Dorothy Gordon; UNESCO Officer in Dakar, Senegal, Elvis Michel Kenmoe, Benin; Alain Kiyindou, Université Bordeaux Montaigne, Niger and Intelligent User lnterfaces Research team leader, Development House, Ghana, Simon-Peter Kafui Aheto.