9mobile Equips Students with Career Choice Counseling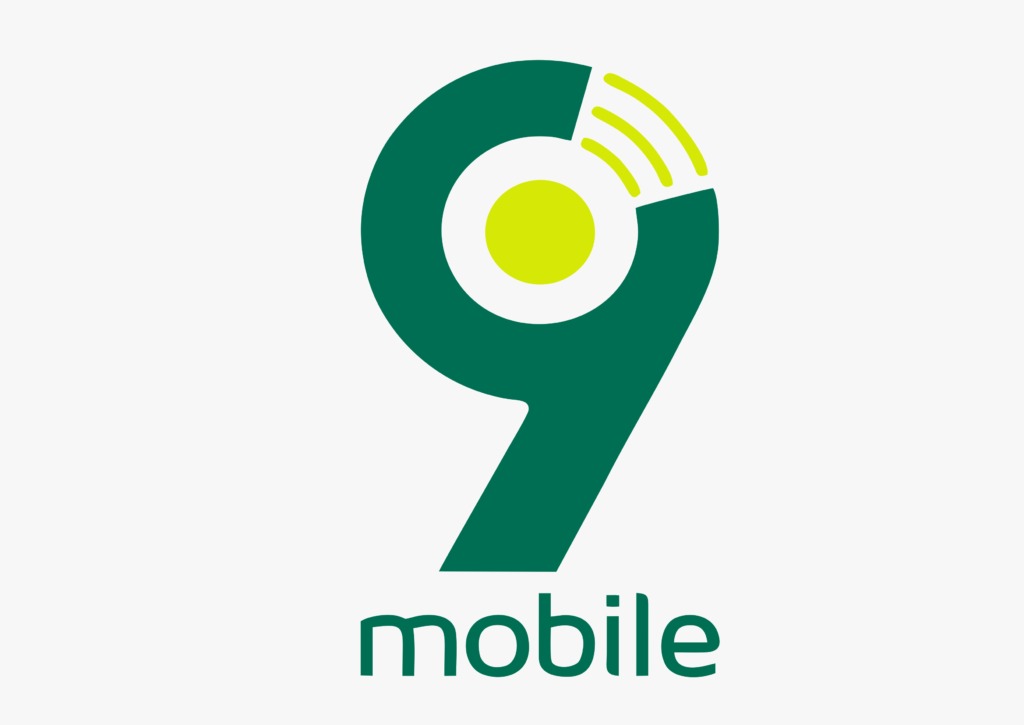 In line with its commitment to inspire and support the aspiration of young Nigerians, Nigeria's youth telecom brand, 9mobile recently organized a career counselling session for students of Akande Dahunsi Senior High School in Ikoyi, Lagos.
The one-day session which targeted students going into SS1, had in attendance, the Director of Schools, Education District III, Ministry of Education, Lagos State, Mrs. Osobu Motunrayo, award winning actress and social advocate, Kate Henshaw and executives of 9mobile.
In his welcome address, the Ag. Chief Executive Officer, 9mobile, Juergen Peschel noted that the counselling session was conceived to inspire the students to greatness by giving them a head start in choosing their career paths.
According to him, the initiative is in line with 9mobile's strategic corporate social responsibility pillars all aimed at driving and promoting sustainable development. "At 9mobile, education is key. It opens a vista of opportunities and so we are constantly supporting initiatives that promote knowledge. Today, we are here to equip you with the knowledge and inspiration to make informed decisions about your future. What you do with this opportunity matters a lot as it will open new world of possibilities for you," he remarked.
For their part, session speakers, Head, IT Services Management, 9mobile, Chima Nnorom and Manager, Events and Sponsorship, 9mobile, Ufuoma Dogun, harped on the need for guidance and mentorship in choosing a career.
Dogun said, "The journey to a successful career begins with the right combination of subjects at this level which invariably will inform the choice of course to study at the University level. You must avoid moving with the crowd, know your strength and build on it."
Nnorom on his part added that as an IT expert, "I can tell you there is a place for everyone in the information technology space."
Corroborating Nnorom and Dogun's statements, Nollywood star actress, Kate Henshaw, implored the students to take their studies seriously, stating that there is no short cut to success. She said, "As students you must be able to identify your area of strength and weakness in your various subjects which is critical in the choice of career you end up with. You must also listen to wise counsel from your parents/guardians, teachers and those you look up to as role models.
On her part, Mrs. Motunrayo, who represented the Education District from the Lagos State Ministry of Education, lauded 9mobile for the interesting session which according to her is a springboard to the students' success. "No doubt students at this stage will need a lot of guidance and counselling to be able make the right choice as far as their career is concerned. We will like to see more of this replicated in the other schools in the state," she said.
Start-Rite Abuja Produces Global Scholars In Microsoft Certification
Twenty three students of Start-Rite Schools, Abuja have passed the prestigious Microsoft Office Specialist International Certification examination powered by New Horizons, world's leading IT training company, the school's ICT Partner.
Being certified as a Microsoft Office Specialist demonstrates that these students have the skills needed to get the most out of any Office even at a developmental stage. Microsoft Office Specialist expert is a trained professional whose skills are used in a variety of business functions across many different industries.
A Microsoft Office Specialist uses skills to engage in a variety of tasks such as word processing, data entry, power-point presentation and spreadsheet preparation utilizing the Microsoft office suite. The Specialist is considered an integral part of many businesses as they skilfully use an office suite to perform essential daily duties like written correspondence through MS-word, email programs, analysing data sets.
While speaking at the graduation ceremony organised by the College, the Principal of the School, Mr. Philip Reynolds expressed his joy that Start-Rite School has been living to its billing as a top notch and front-line IT-driven College for many years and that the achievement by this group of students are glaring testaments to that fact.
He reiterated his delight at the productive strategic International ICT Partnership which her school established with New Horizons, a US-based, world's largest International IT Skills and Certification Training Organization that has presence in more than 80 Countries of the world.
Speaking at the graduation, the general manager Northern Region, Mr. Dave Abolagba congratulated the Students, Management and generality of the esteemed School for the impressive heights the school has attained in terms of global standard education and in compliance with 21st Century IT-driven stance which guarantees that all the students mandatorily undergo training in different International IT skills acquisition under its partnership with New Horizons.
He said the outstanding performances by these students, confirmed that Nigeria is blessed with sharp and focussed youths who in future, will emerge as Nigeria's industry captains that will become tomorrow's entrepreneurial giants like Bill Gates, Mack Zuckerberg, Google Boys, etc.
Abolagba said these sets of young entrepreneurs have been convincingly positioned with their skills to bail the country out of its total dependence on oil and become an IT-driven country like India, China, Singapore, Malaysia, etc that are dominating the world's lucrative IT Market.
Unveiling The Next Robotics Legend

After a successful first edition in 2020, Union Bank's education – focused platform, Edu360 has announced the call for entries to The Next Robotics Legend 2.0!!
The Next Robotics Legend is an initiative designed by Edu360 in collaboration with Awarri, a pan-African technology company, to infuse Robotics and Artificial Intelligence (AI) into the education of young Nigerian students.
The first edition saw 25 students from across Nigeria receive free training in Robotics and AI, and the successful introduction of AI into the curriculum of some schools, including Greensprings schools, Lagos.
This edition, entries will be received from August 9th – 23rd 2021 on Union Banks website, after which 40 children will be selected to learn 3D printing in addition to AI and Robotics via a robust learning experience at on-site locations in Lagos, Ibadan and Yola and virtual trainings too. Each child will receive a tablet, a Mekamon and access to specialised online resource.
The competition is open to students aged 11 to 16 and will focus on identifying and nurturing young potential inventors and creators and offering them the opportunity to proffer solutions to community challenges using skills learnt.
To enter your child or ward, record a 60-second video of him/her telling us why they should be accepted into the programme, upload on http://unionbankng.com/AWARRI-2 and fill the accompanying consent form. 40 of the most creative and passionate entries will be selected to participate in the two-week training programme.
At the end of the free training programme, the students will be required to identify a need in their community, and apply the skills learnt to proffer a solution. The student with the best solution will be admitted for a mentorship program with Awarri, the advanced AI and roboticscompany owned by Silas Adekunle – a top international robotics engineer renowned for creating the world's first intelligent gaming robot.
Just like the first edition, schools are also not left out! To ensure the sustenance of the initiative, Edu360 will partner with four secondary schools by providing robotics toolkits and training for their teachers to enable them include robotics in their curriculum.
Click here to apply. Also follow Union Bank on Facebook, and Instagram for more information.
#NextRoboticsLegend
Terms and conditions apply.
Inlaks Supports PAU's Yemisi Shyllon Museum Precolonial Societies of Nigeria Arts initiative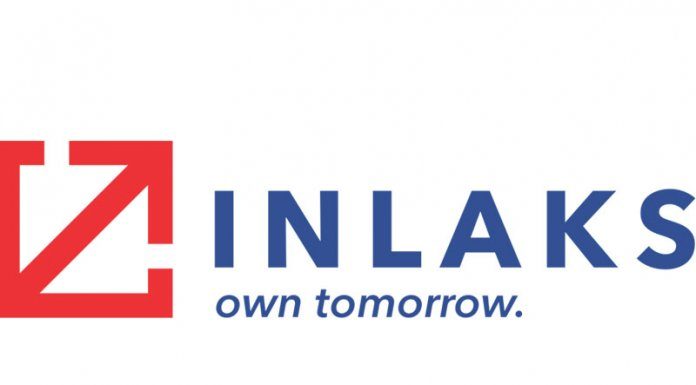 As part of its 2021 Corporate Social Responsibility thrust, Inlaks, a foremost ICT, infrastructure and systems integrator in Sub-Saharan Africa, is supporting the Yemisi Shyllon Museumof Artof Pan Atlantic University's initiative of aiding the Learning of History through Art for secondary school students in Lagos State.
The initiative is collaboration between the YemisiShyllon Museum of Art and the Lagos State Ministry of Education to promote and foster learning of Nigerian History through artworks from the museum's collection.
Addressing the students at the Museum in Lagos, Adetokunbo Ayo-Ogunsanva, Inlaks Group Head, Human Resources & Administration, said the initiative will not only shape the students' future but have a lasting impact on them.
"As an organization, we decided to partner with the Yemisi Shyllon Museum of Art to provide this opportunity because we believe in the future of tomorrow. This is a wonderful initiative and I will like you to maximize this opportunity. There is a saying that 'when preparation meets opportunity then you have success."
Speaking on the CSR Policy of the company, she noted that though Inlaks is an ICT organization, the initiative is consistent with its corporate social responsibility (CSR) and reflects its commitment to boost education in Nigeria.
The Director, Yemisi Shyllon Museum of Art of Pan Atlantic University, Dr Jess Castellote, speaking during the occasion, explained that the initiative was borne out of the need to help young people know more about the history, tradition, and culture of Nigeria due to the lack of resources in some public secondary and primary schools.
While speaking on the impact of the initiative on the students, he said, "The students are surprised by the richness, the variety and quality of the works, particularly of the finished works and the materials used, be it bronze, wood,clay and others. In some cases, theyhave expressed interest in wanting to know more, which to us means success. We want them to think and learn and have an experience that will last forever. Our pilot programme is focused on the Benin bronzesand we are confident that the artworks displayed here will have a lasting impact on the students".
Speaking on the initiative, Mr. Ibrahim Olatunji Lateef, a teacher from Community Senior High School, Orimedu expressed unreserved appreciation for the laudable initiative, adding that the benefitting schools and students are forever grateful to the LASG, Yemisi Shyllon Museum of Art, Inlaks and other sponsors for this inestimable and kind gesture.
Also, Awosu Oluwagbenga Jonah, a student from Community Senior High School, Orimedu, thanked the organisers noting that he is now better equipped with knowledge of Nigerian History and Creative Arts which would improve his competitiveness and flair.
The Precolonial Societies of Nigeria initiative in collaboration with the Yemisi Shyllon Museum of Arts, forms a part of Inlaks' Corporate Social Responsibility tripod of Education, Information and Communications Technology and Healthcare Development in Nigeria, Ghana, and East Africa where it currently operates.