Airtel Nigeria Subscribers Can Now Data Plans with Family Members, Friends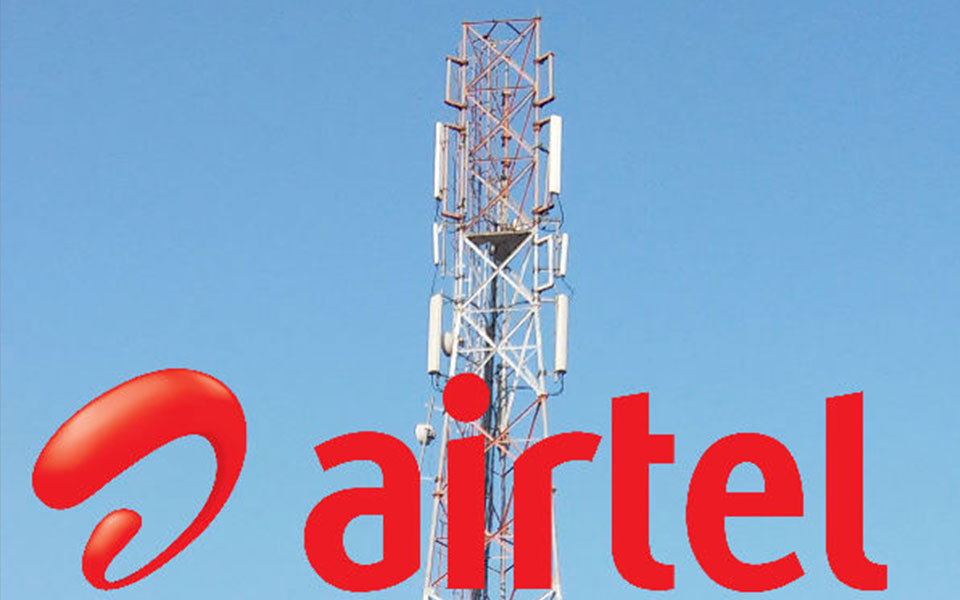 In a move that will deepen family bond and promote camaraderie amongst close friends, leading telecommunications services provider, Airtel Nigeria, has unveiled a new data plan that will enable a customer share his data plan with five family members or close friends.
Dubbed 'Family Plan', Airtel says the new value offering is specifically designed to ensure that no one is left out, empowering all customers regardless of income and location to enjoy uninterrupted mobile Internet connection constantly.
Speaking on the Family Plan, Chief Commercial Officer, Airtel Nigeria, Dinesh Balsingh, said Airtel is inspired to promote a culture of togetherness and deep bonding amongst family members and close friends.
"We care about our customers and through this plan, we are offering them both an expression and an opportunity to also demonstrate that they truly care about those in their circle and family line. At Airtel, we will continue to promote friendship, innovation just as we will always prioritize our esteemed customers," he said.
With 'Family Plan', an Airtel data subscriber can share their data plan with up to five additional Airtel subscribers, giving them the liberty to allocate the volume of data each subscriber gets, with an option to also allow unlimited data limits.
The subscriber's line, also known as the Master Line can register additional lines, known as Dependents and consequently purchase and allocate data using USSD code (*141#).
The 'Family Plan' comes with complimentary voice minutes and SMS that is accessible to group members, and makes a great fit for Family, SMEs, Small Office Home Office (SOHO) as well as small groups.
For every dependent line added to a Master Line, a one-time benefit of 500MB is credited to the account, with an additional flat call rate of 12k/sec to all subscribers on the plan.
The new plan offers customers various packages to pick from, including N5000, which offers data volume of 20GB; N10, 000 with 50GB; while N15, 000 offers 80GB. Other packages include N20,000 with up to 120GB data volume; N30, 000 with 200GB and N50, 000, which offers a whopping 400GB data volume.
Each package offers complimentary bonus data of 500MB per added dependent, 50 minutes call time and 100 SMS, with a maximum limit of 5 dependents per package.
Knowledge Hub 365 Debuts Over 80,000 Global eLearning Courses
Knowledge Hub 365, an online training platform with over 80,000 courses from the biggest eLearning service providers has debuted in Nigeria with vast range of topics covering many industries.
The company, a subsidiary of New Horizons Nigeria, the world's largest independent ICT and e-business training organization with offices in 80 countries worldwide, has a collection of the world's largest online learning and development portal that contains almost 100 per cent of learning and development (L&D) contents necessary for organization's growth.
The managing director, New Horizons, Mr. Tim Akano, says some of the categories of courses provided by Knowledge Hub 365 include Information technology, Business Skills, Personal development, Safety and compliance, Finance, Health and Wellbeing, Human resource, Management, Entrepreneurship and lots more.
"We offer this as a white labelled solution for organizations. Which can also be integrated into an existing Learning management system compatible with Docebo, Totara, SAP, Moodle, Microsoft, Oracle and lots more," he says.
Some of the exclusive features provided byKnowledge Hub 365 include thousands of global, certified, experienced instructors; availability of short courses that will take just 15 minutes on particular skill gap to medium courses that will take 15 hours to elaborate courses that will take days, weeks or even months to complete.
The courses are in videos, texts with more engaging visual aids, more polls, feedback and assessment, virtual breakout sessions. One of key attributes of the portal is its vendor-neutrality. No organization that is dependent on two or five or even 10 vendors for its training needs meet today's skill and motivational requirements of its employees.
"This is why Knowledge Hub 365 and GO1 have assembled over 220 global content providers with over 80,000 courses under one roof. This includes 61 topmost universities in the world [Harvard, Oxford, MIT, and Imperial College etc.] and dozens of professional content providers like Skillsoft etc.
"As employees acquire professional skills, they can equally earn higher education credits with relevant certificates which will become very useful post-retirement- if they choose to have their Masters degrees or even PhD," says Akano who adds that new contents are added on a regular basis as new content providers join.
Speaking on its scalability, Akano notes that, the portal allows for integration of your corporate content on its LMS so that all learning takes place on a single portal. In addition, the portal can be white labelled to brand customers corporate logo with preferred look and feel.
"Knowledge Hub 365 is the most inexpensive way to learn that offers your organization the best value for money. Our annual single license plan gives every member of your team (both full time and contract staff), unlimited access to the portal. The Learning and Development field is going through a major evolution. Adaptation is necessary for survival and growth. And that is the unique value Knowledge Hub 365 is bringing to your corporate table", Akano concluded.
MTN Group Partners Flutterwave On Mobile Money across Africa
MTN has announced a mobile money partnership with Africa's leading payments technology company, Flutterwave.
This partnership will allow businesses integrating Flutterwave in Cameroon, Côte d'Ivoire, Rwanda, Uganda and Zambia to receive payments via MTN Mobile Money (MoMo).
MTN MoMo is a fintech platform providing consumers and businesses with an electronic wallet, enabling electronic transfers and payments as well as access to digital and financial services.
At the end of June 2021, MTN MoMo had 48.9 million active users and 581,514 merchants. MoMo enables businesses to accept and make payments within the mobile money ecosystem. This new partnership will enable Flutterwave to offer MTN Mobile Money as a payment method to its business customers.
In recent years, Africa has witnessed an explosion in mobile penetration as smartphone adoption has risen rapidly. According to the GSMA, this year Africa will hit the half a billion mark of unique mobile subscribers and the continent will reach 50% subscriber penetration by 2025.
Sub-Saharan Africa alone is responsible for more than 45% of the world's mobile money accounts with the number of account holders exceeding half a billion by 2020, as shared on Statista.
Through this partnership, MTN and Flutterwave will positively contribute to this trend by increasing mobile money usage and penetration in Africa to improve local economies and livelihoods as well as create opportunities for individuals and businesses across the continent.
Commenting on the partnership, Serigne Dioum, MTN Group Chief Digital and Fintech Officer said: "As we progress on our journey to becoming the largest fintech platform in Africa, we will empower millions of businesses to embrace e-commerce in our markets to accept digital payments from MoMo consumers. We believe this is an enabler to accelerating digitized payments in Africa. Building strong ecosystems through partnerships is central to our platform strategy and we will continue to invest in expanding the reach of our platform to consumers and businesses in Africa."
Commenting on the collaboration, Olugbenga "GB" Agboola, Founder and CEO of Flutterwave, said: "Africa has one of the highest growth rates for mobile money adoption and e-commerce in the world. It makes sense that we help provide a seamless payment method to support and ensure African businesses reap the full benefits of the e-commerce boom in the region. Our goal has always been to grow a new wave of prosperity in Africa by creating more avenues for businesses in Africa to accept payments. With this partnership, we can achieve this while creating endless possibilities for our customers."
The new partnership will further expand on Flutterwave's previous collaboration with MTN, beyond Uganda and Rwanda – with the potential of deepening adoption of digital payments and e-commerce in Africa, a sector expected to reach $29 billion by 2022, according to Statista.
Liquid Intelligent Technologies Links African Businesses to USA

African businesses and consumers will now be able to benefit from a direct connection to the USA as Liquid Intelligent Technologies opens an Internet Point of Presence in Miami, connecting to the Liquid network via a South Atlantic subsea cable.

As part of Liquid's East-West route between the US and Asia via Africa, the new POP is connected to their 100,000km of fibre across 11 countries on the continent and another 14 countries via the Operators Alliance Programme and Liquid Satellite Services.
This results in customers being able to leverage a better connection to the US, giving them access to Cloud services, OTT resources, Internet content and high-quality voice and video calls with family and business partners.

Speaking about the impact, David Eurin, Chief Executive Officer, Liquid Sea, said: "The new POP in Miami will enable US-based operators, businesses, OTT, Cloud service providers and CDN operators to access 40 data centres across Africa, including nine data centres operated by Africa Data Centres and six operated by Teraco. We will be able to interconnect with all our partners in the USA and provide a direct connection to US Internet resources to our Africa customers."

Liquid will connect to Miami via Fortaleza in Brazil and Luanda in Angola via the South Atlantic SACS and MONET subsea cables. The POP will be hosted at the Equinix data centre in Miami. To guarantee the best level of service, Liquid will peer at Equinix Miami Internet Exchange (MI3 in Boca Raton) with access to 116 potential peers, including most of the largest US companies. Liquid can already provide access to all data centres and millions of destinations in North America through its partnership with ZAYO.

Notably, an important destination to African business customers and consumers, connecting Africa to the USA enables more opportunities for global trade and encourages cooperation, as indicated by the growing interest from companies in North America to invest in Africa. A significant part of Liquid's IP transit traffic is routing towards the USA.

This significant connection comes off the back of the recent announcements of a $300 million loan by USA-based DFC and a new equity investment of approximately US$90 million by the IFC into Liquid's data centre capacity expansion in Africa through Africa Data Centres. Liquid has also introduced its partnership with Facebook to build a fibre network in the Democratic Republic of Congo that is expected to improve internet access for more than 30 million people and help meet the growing demand for regional connectivity across Central Africa.

With the Miami POP and new direct link across the South Atlantic, latency is expected to fall by 100ms to 163ms. Currently, Cape Town to Miami is sitting at 263ms via Europe. Video calls with family and business partners will be faster and of better quality thanks to a direct, lower latency route.