Crypto Boom Poses New Challenges to Financial Stability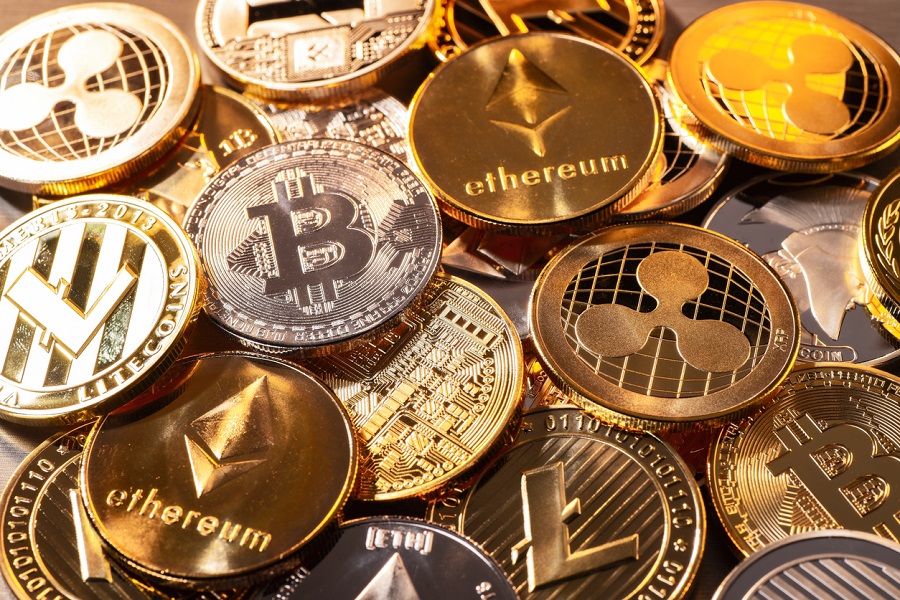 By Dimitris Drakopoulos, Fabio Natalucci, and Evan Papageorgiou
As crypto assets take hold, regulators need to step up.
Crypto assets offer a new world of opportunities: Quick and easy payments. Innovative financial services. Inclusive access to previously "unbanked" parts of the world. All are made possible by the crypto ecosystem.
But along with the opportunities come challenges and risks. The latest Global Financial Stability Report describes the risks posed by the crypto ecosystem and offers some policy options to help navigate this uncharted territory.
The Crypto Ecosystem—What Is It, What's at Risk?
The total market value of all the crypto assets surpassed $2 trillion as of September 2021—a 10-fold increase since early 2020. An entire ecosystem is also flourishing, replete with exchanges, wallets, miners, and stablecoin issuers.
Many of these entities lack strong operational, governance, and risk practices. Crypto exchanges, for instance, have faced significant disruptions during periods of market turbulence. There are also several high-profile cases of hacking-related thefts of customer funds. So far, these incidents have not had a significant impact on financial stability. However, as crypto assets become more mainstream, their importance in terms of potential implications for the wider economy is set to increase.
Consumer protection risks remain substantial given limited or inadequate disclosure and oversight. For example, more than 16,000 tokens have been listed in various exchanges and around 9,000 exist today, while the rest have disappeared in some form. For example, many of them have no volumes or the developers have walked away from the project. Some were likely created solely for speculation purposes or even outright fraud.
The (pseudo) anonymity of crypto assets also creates data gaps for regulators and can open unwanted doors for money laundering, as well as terrorist financing. Although authorities may be able to trace illicit transactions, they may not be able to identify the parties to such transactions. Additionally, the crypto ecosystem falls under different regulatory frameworks in different countries, making coordination more challenging. For example, most transactions on crypto exchanges happen through entities that operate primarily in offshore financial centers. This makes supervision and enforcement not only challenging, but nearly impossible without international collaboration.
Stablecoins—which aim to peg their value usually against the US dollar—are also growing at lightning speed, with their supply climbing 4-fold throughout 2021 to reach $120 billion. The term "stablecoin," however, captures a very diverse group of crypto assets and can be misleading. Given the composition of their reserves, some stablecoins could be subject to runs, with knock-on effects to the financial system. The runs could be driven by investor concerns about the quality of their reserves or the speed at which reserves can be liquidated to meet potential redemptions.
Significant challenges ahead
Although the extent of the adoption of crypto assets is difficult to measure, surveys and other measures suggest that emerging market and developing economies may be leading the way. Most notably, residents in these countries increased their trading volumes in crypto exchanges sharply in 2021.
Looking ahead, widespread and rapid adoption can pose significant challenges by reinforcing dollarization forces in the economy—or in this case cryptoization—where residents start using crypto assets instead of the local currency. Cryptoization can reduce the ability of central banks to effectively implement monetary policy. It could also create financial stability risks, for example through funding and solvency risks arising from currency mismatches, as well as amplify the importance of some of the previously mentioned risks to consumer protection and financial integrity.
Threats to fiscal policy could also intensify, given the potential for crypto assets to facilitate tax evasion. And seigniorage (the profits accruing from the right to issue currency) may also decline. Increased demand for crypto assets could also facilitate capital outflows that impact the foreign exchange market.
Finally, a migration of crypto "mining" activity out of China to other emerging market and developing economies can have an important impact on domestic energy use—especially in countries that rely on more C02-intensive forms of energy, as well as those that subsidize energy costs—given the large amount of energy needed for mining activities.
Policy action
As a first step, regulators and supervisors need to be able to monitor rapid developments in the crypto ecosystem and the risks they create by swiftly tackling data gaps. The global nature of crypto assets means that policymakers should enhance cross-border coordination to minimize the risks of regulatory arbitrage and ensure effective supervision and enforcement.
National regulators should also prioritize the implementation of existing global standards. Standards focused on crypto assets are currently mostly limited to money laundering and proposals on bank exposures. However, other international standards—in areas such as securities regulation, as well as payments, clearing and settlements may also be applicable and need attention.
As the role of stablecoins grows, regulations should be proportionate to the risks they pose and the economic functions they serve. For example, rules should be aligned with entities that provide similar products (e.g., bank deposits or money market funds).
In some emerging markets and developing economies, cryptoization can be driven by weak central bank credibility, vulnerable banking systems, inefficiencies in payment systems and limited access to financial services. Authorities should prioritize strengthening macroeconomic policies and consider the benefits of issuing central bank digital currencies and improving payment systems. Central bank digital currencies may help reduce cryptoization pressures if they help satisfy a need for better payment technologies.
Globally, policymakers should prioritize making cross-border payments faster, cheaper, more transparent and inclusive through the G20 Cross Border Payments Roadmap.
Time is of the essence, and action needs to be decisive, swift and well-coordinated globally to allow the benefits to flow but, at the same time, also address the vulnerabilities.
Culled from imf.org
Nigeria's Crypto Investors Have "Good Financial Habits", says Luno
Luno, the leading global cryptocurrency company, has revealed in a new online global survey that only 2% of Nigerian cryptocurrency investors surveyed do not have a plan when making investment decisions, delivering a groundbreaking insight into how consumers manage the investment risks attached to the country's growing wave of crypto adoption.
The findings emerged when respondents were asked which statement best describes their investment approach with 36% saying they react to market changes and invest where they feel comfortable, a further 31% stating they limit speculative investments to a small percentage of their funds and 29% describing their approach as having a plan and sticking to it.
The survey, which included nearly 7,000 respondents from Nigeria, Kenya, South Africa, UK, Australia, Indonesia and Malaysia, not only found cryptocurrency investors in Nigeria to be financially-savvy, but also to be investing for sensible and long-term goals.
Almost three quarters (74%) of Nigeria's crypto investors say the most important purpose of having money to them is to secure the wellbeing of their family and leading uses for returns on investments amongst Nigerian adults willing to invest their salary in cryptocurrency included paying for children's education (45%), savings for a home deposit (43%) or to establish a fund to pass onto their grandchildren/children (40%).
The trend of a focus on long-term goals was further supported by the fact that nearly three in ten Nigerian investors held their crypto between one month and a year (27%), refuting the "get-rich-quick" perception which can be associated with the industry.
Speaking on the findings, Owen Odia, Luno's Country Manager for Nigeria, says, "The massive scale of crypto adoption in Nigeria has been well documented over the last few years, but in recent months, the conversation has shifted to a much more pressing issue – are consumers handling this transition to investing in a cryptocurrency, safely? These findings should provide a major boost of confidence that the average crypto investor in Nigeria has sensible investment habits and reasonable financial goals, which dispels a lot of the myths and stereotypes currently surrounding them."
"However, this doesn't mean discussions about protecting crypto consumers in Nigeria should stop here. Our aim is that this research progresses the debate about the current state of crypto regulation in the country so we can work closely with the authorities to establish a robust framework that further minimises the risk exposure for consumers."
Across the countries surveyed, Nigeria had the highest number of people who conducted thorough research before investing in cryptocurrencies (61%) with Kenya and South Africa ranked at 56% and 48% respectively. Over the next five years, Nigerians are also the most willing to invest some of their salary in cryptocurrencies (81% compared to 67% in Kenya and 63% in South Africa).
Luno's research also shows that cryptocurrency holders across the globe aren't singularly focussed on digital currencies. In fact, they are much more likely than their peers to save and invest in other asset classes. The overwhelming majority (78%) of cryptocurrency investors save regularly, versus approximately two-thirds of the general population (65%).
Not only do crypto investors save regularly, but they are also much more likely to hold diverse portfolios. Adopters of cryptocurrencies globally are also much more likely to hold other types of financial assets including bonds (19% v 10%) and even gold (25% v 14%).
Kenfield Griffith, CEO and Founder of Ajua, Africa's first integrated customer experience company for businesses, adds, "As the growth of fintech brings more transactions online in Africa, it's vital that businesses go the extra mile to understand the habits and reasons behind their customers' behaviour as there's a huge growth opportunity to be unlocked. These findings from Luno should not only provide them with greater assurances about the safety of their customers, but should also put them in a much stronger position to optimise the customer experience on their platform and deliver more services that help their users achieve their financial goals."
Yele Bademosi Resigns as CEO of Bundle Africa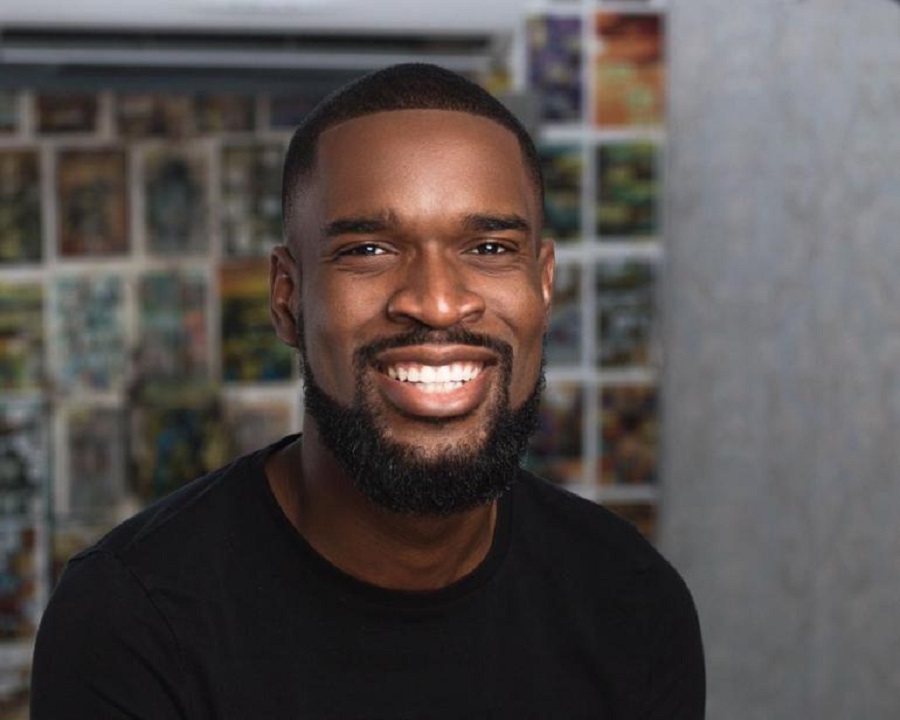 Yele Bademosi, the founder and CEO of the Nigeria-based crypto payments app Bundle Africa, is stepping down as the head of the company.
Bademosi announced his decision to step away from his current role, effective today, in a blog post on Friday. He wrote that he intends to focus on driving digital currency adoption across Africa. He will be succeeded by Binance Africa director Emmanuel Babalola, at least on an interim basis.
"My focus for the next 12 to 18 months is really building infrastructure that can allow the inflow of capital to support innovation beyond the buying and selling of crypto," Bademosi told CoinDesk.
Bundle Africa launched last year with backing from global cryptocurrency exchange Binance, which contributed $450,000 in seed funding for the creation of the payments app. According to Bademosi, the app has about 350,000 users now. Bademosi, who grew up in Nigeria, was a former director of Binance Labs before creating Bundle.
Babalola is not only familiar with Africa's crypto market. but he also knows how to navigate the global crypto sector comfortably, Bademosi said of his successor.
"[Babalola] is someone that I trust because we have the same mission and values, and I basically can't imagine anybody else taking over," Bademosi said.
Luno Hits 8 Million Wallets with 1Million Added in Just 12 Weeks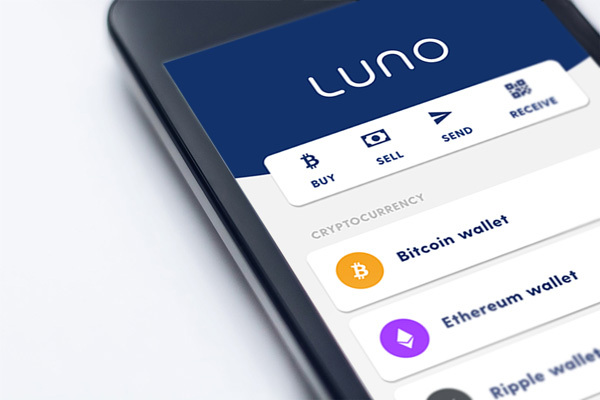 Luno, the leading global cryptocurrency company on a mission to upgrade the world to a better financial system, today announces it has hit a major milestone in its growth, with eight million customers (wallets), achieved in just 12 weeks.
This follows an earlier announcement in April after it reached seven million customers in just seven weeks. With a major surge in customers from 4 million in December 2020 to 5.1 million in May 2021, Africa accounts for Luno's largest user base and the platform's recent figures reinforce the huge appetite for cryptocurrencies across the continent.
Last month, the platform announced it recorded trading volumes of $7 billion in Africa alone and installs of the Luno app have soared by 271% on the continent since January 2020.
Speaking on Luno's thriving traction in Africa, Marius Reitz, Luno's General Manager for Africa, commented: "Across Africa, we're witnessing a huge wave of retail investors step into the crypto market for the first time and that's potentially due to easier access or the lower minimums required to purchase crypto.
"However, this isn't just a trend that's been taking off in Africa, it's something that's being replicated across all of our emerging markets but what sets the continent apart is a rapidly growing awareness of how crypto could be the ideal solution for Africa's unique challenges."
"Our research last year found 54% of Africans are ready to adopt a global digital currency compared to 41% in Asia and 35% in Europe. This growing demand stems from an understanding that crypto can effectively solve major problems in Africa such as volatile currencies, costly payments and high inflation.
"At Luno, we believe the core utility of cryptocurrencies to address these issues not only has the potential to completely upgrade Africa's financial system, but will be a key driver in transforming cryptocurrencies from a niche technology to an essential feature of everyday life for all Africans."
Luno's global business has also grown rapidly due to the simplicity of its online and mobile platforms, offering education, bank-grade security and self-regulation. It is actively working with regulators and banks to safely increase access to cryptocurrencies.
In recent months, the platform has launched a host of new products and features for its global user base. Earlier this year, Luno announced the launch of USDC – arguably the most secure stablecoin on the crypto market known as the "digital dollar".
Pegged to the US dollar, it marks a major breakthrough specifically for African users through not only enabling them to hedge against the volatility of local currencies, but also delivering an upgrade on the functionality of the US dollar by being faster and easier to move across the world.
In March this year, Luno also launched USDC on its Savings Wallet alongside Ethereum, delivering a fresh opportunity for its users to earn up to 7.6% and 4% interest respectively on both coins. With Luno users already afforded the opportunity to earn up to 4% on their Bitcoin savings, the launch marked the latest drive from the company to deliver alternatives for customers looking to make meaningful savings on their money.