HP Unveils Smartest Ink Tank Printer for Families and SMEs
HP Inc. has introduced the innovative HP Smart Tank 700 series to help families and small business owners stay productive and creative while working and learning from home. The new series offers a seamless and versatile printing experience that does not comprise on speed, affordability, or quality.
"We know that 68% of new printer purchases are made to work and learn from home, but it's tough on everyone. Kids, parents and small business owners alike need smarter devices that are easy-to-use, affordable, and versatile that will accommodate their everyday printing needs," says Xavier Garcia, GM and Global Head, Print Hardware Systems, HP.
"The Smart Tank 700 series provides an excellent printing experience with high quality prints." Building on HP's long history of developing products with sustainability in mind, theHP Smart Tank 700 Series is HP's first ink tank printer to be made from over 25% recycled plastic.
The HP Smart Tank 700 Series has several key features including a smart experience. Users can easily manage tasks with a magic touch panel that appears only when needed and smart-guided lighting for an intuitive experience. It also has seamless integrated display and tank lights make it easy to see ink levels in situations where ink is running low, so you are less likely to run out. The HP Smart Tank 700 series also delivers worry-free performance with a quick and easy set up through the HP Smart App.
Users also get to save money as they get up to two years of ink – perfect for low-cost, high-volume daily printing, with up to 18,000 black or 8,000 colour pages included.
Smart productivity is another of the printer's features as users save time and paper when printing everyday documents with automatic two-sided printing. There's also a reliable self-healing dual-band Wi-Fi®3. The product will be available in Nigeria from November this year.
Virtual Learning: Coca-Cola Gifts 30 Schools PC Hardware and Software Accessories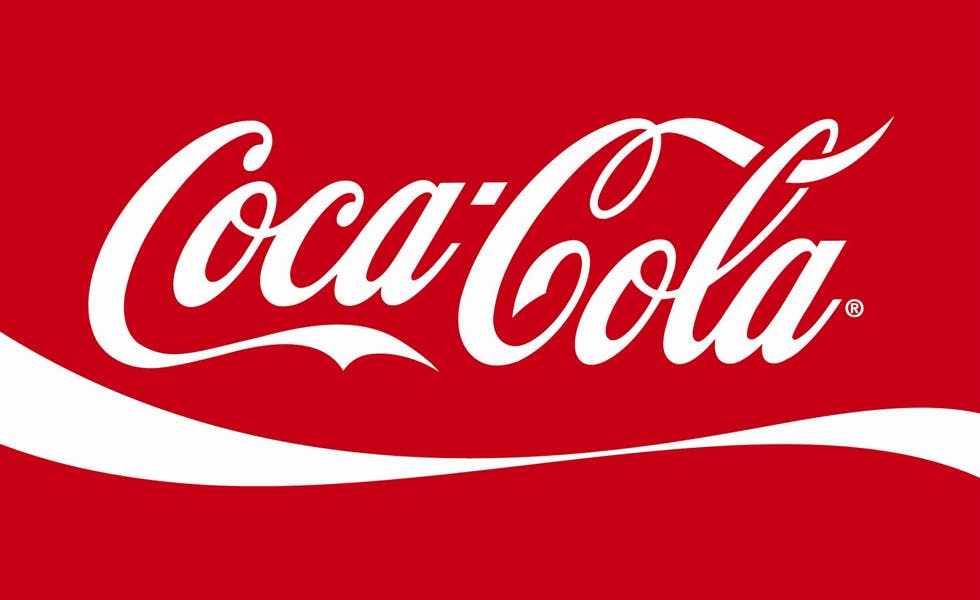 The Tech Relevant Teacher Project, sponsored by The Coca-Cola Foundation and implemented by the Bunmi Adedayo Foundation, organised its Grant Award Ceremony which was held on Monday, May 3rd in Lagos, Nigeria.
The award ceremony witnessed the provision of 30 schools with computer hardware and software accessories to support their learning, content production and digitisation.
Developed to improve the learning capabilities of 200 low and middle-cost schools, the Tech Relevant Teacher (TRT) project was deployed through the training of school heads and teachers in virtual teaching technologies. The project also introduced virtual learning to schools that lacked relevant resources and requisite skills by supporting them with computer hardware and software.
Following a rigorous assessment and selection process, 30 of the 200 Schools were selected and recognised for their stellar performance since the commencement of the project. Each beneficiary school was presented with a mini-content production suite to help teachers expand their sphere of influence through the acquisition of content digitisation skills. The production suite consisted of a computer, a PC external speaker, a headset, and a microphone.
Speaking on the next phase of the TRT project, Femi Martins, Programme Director, Bunmi Adedayo Foundation said, "We appreciate The Coca-Cola Foundation for supporting this project. We are currently at the semi-final stage as the learning competition continues. Through this project, we are providing access to subject mentoring in Maths and English and we will also provide access to the latest equipment. The teachers will also be profiled and taught how to develop global courses to help students across Africa succeed".
Ifeyinwa Ejindu, Communications Manager, Coca-Cola Nigeria Limited, reiterated the company's commitment to community building and education, saying,
"At Coca-Cola, we are passionate about the communities we serve. We remain committed to enabling the economic empowerment of the people who need it most. Through our philanthropic arm, The Coca-Cola Foundation, we are proud to partner with the Bunmi Adedayo Foundation on this transformational project as we hope to impact the lives of hundreds of teachers and children across the country. By investing in the education of our children, we are investing in the future of our country and as we navigate the new normal, we believe that technology is crucial to success just as the learnings from this project will help bolster the education sector in Nigeria".
Since its inception in 1984, The Coca-Cola Foundation has awarded over $1 billion in grants to support diverse sustainable community initiatives around the world. Driven by a need to create a better shared future for communities across the world, the foundation offers community support programs that have led to the improvement of the quality of life of these communities.
HP Extends Partner Program to Global Retailers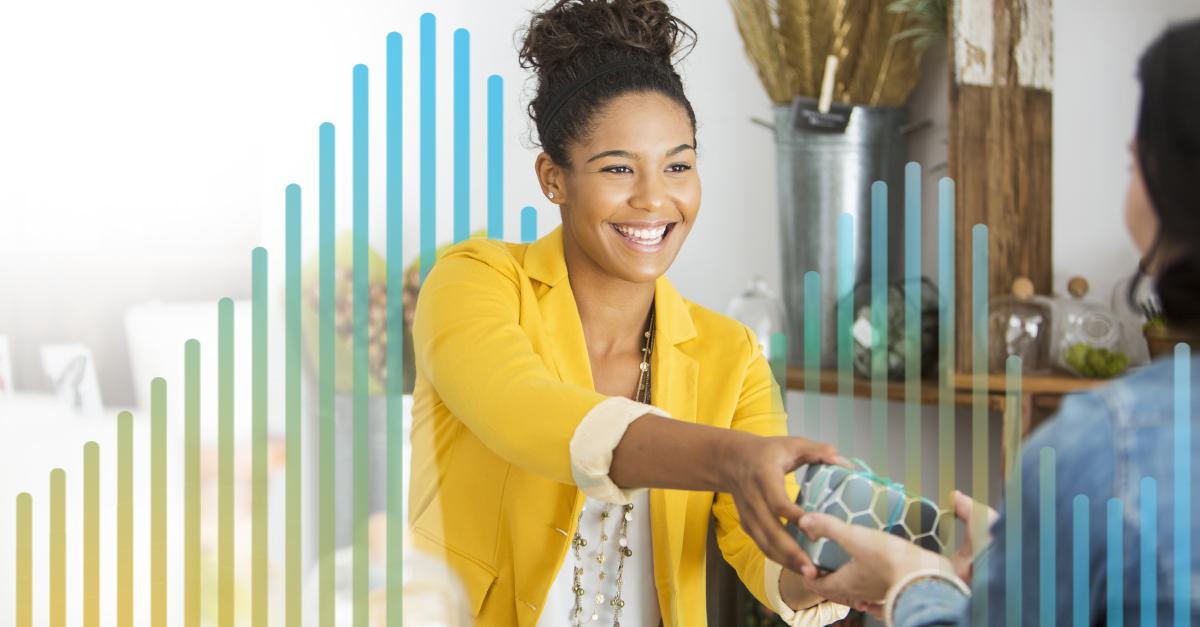 Today, HP Inc. announced the extension of HP Amplify™ — a first-of-its kind global channel program — to its vast ecosystem of more than de-1350 online pure players, omnichannel, and brick and mortar retail partners.
Launched in the fall of 2020 to commercial partners, the powerful new partner program, built on a single, integrated structure provides the insights, capabilities and collaboration tools needed to drive digital transformation and growth as consumer buying behaviours continue to evolve. HP will begin to transition retail partners1 to the HP Amplify program beginning August 2, 2021 and continue through the calendar year.
Built on a simplified and easy-to-navigate structure with two distinct retail tracks (Synergy and Power including Power CDR Retail targeted at retail sub-distributors), HP Amplify is designed from the ground up to turn data analytics into insights that spark new strategies, steer innovation and reward partners for performance, collaboration and capabilities while accelerating digital transformation with insights, building a data driven culture and augmenting common knowledge with collaboration tools.
"For the IT industry overall, and the retail channel specifically, it is clear that business as usual is no longer an option. HP Amplify not only makes it easier for retail partners to do business with HP, it provides a clear path, built on a proven framework, to transform their business for today while enabling long-term sustained growth in the future," said Bradley Pulford, Managing Director, HP Inc. Africa. "Together with our partner community we are reinventing how consumers experience our products and services, by investing in our shared capabilities while developing new areas of strength to remain competitive."
Spurred by rising demand for work, learn and entertain at home products accelerated by the pandemic, the retail industry has experienced an accelerated pace of change. According to Pulford, capitalizing on the momentum of transformational experiences will be critical to building and maintaining the flexibility that is demanded of doing business today. For the foreseeable future, changes in consumer behaviour will have a greater impact on value in retail than any other single factor.
While in-store traffic decreased, e-commerce sales grew by more than 27 percent in 2020, and is expected to account for 40 percent of total sales for consumer-packaged goods by 2025. Trends such as hybrid work, the emergence of the prosumer and continued e-commerce growth are making collaborative partnerships in the retail industry more essential than ever. With the introduction of HP Amplify, HP is empowering retailers to capitalize on these shifts, arming partners to deliver superior customer experiences and drive future growth.
"Customers are requesting a closer and more personalized relationship with brands," Pulford said. "We will increase our common knowledge of the consumption patterns using data analytics in order to redesign the customer journey, improving experiences online and in-store through HP's Amplify for Retail program."
HP Amplify offers a common platform designed to enable progressive go-to-market strategies focused on three core pillars: performance, capabilities, and collaboration. Building on the success of the HP Amplify framework while addressing unique needs of retailers, the new program rewards partners for a variety of performance indicators tied to portfolio sell through and revenue. A structured compensation framework, sales boosters, and other tools help retail partners to assess performance and actions providing clear indicators of success.
Beyond sales revenue alone, HP Amplify measures rewards based on new capabilities such as driving data insights, service models, consistent online and in-store experiences. Strengthening and developing of new capabilities are supported by online digital assessments and recommendations based on core capabilities, consumer trends, benchmarking, and best practices. HP Amplify rewards partners who invest in the capabilities to compete – and win – in a world dominated by e-commerce and digital-led customer journeys.
Transformational change requires collaborative partnerships. Companies that regularly collaborate with suppliers can demonstrate higher growth, lower operating costs, and greater profitability than their industry peers6. Partners that report data will be able to anticipate and enable more positive customer outcomes, ultimately driving sales conversions and maximizing average baskets. HP will collaborate closely with partners to optimize sales through store level assortment tools and cross category recommendations to unlock opportunity diversification.
HP Seizes 4.5m Counterfeit Print Products and Components
The HP Anti-Counterfeiting and Fraud (ACF) said it confiscated over 4.5 million fraudulent print products, parts and components – including large numbers of ink and toner cartridges – in raids across Europe, Middle East and Africa (EMEA), Asia-Pacific and the Americas.
The seizures took place between November 2019 and October 2020, during a year where COVID-19 created extraordinary challenges in the battle against fake print supplies around the world.
Additional 2020 successes by HP's Anti-Counterfeiting and Fraud team in EMEA include: Seizing on million illegitimate print supplies and delisting over 135,000 online offers in the region.
Also, stopping the potential sale of 54,000 counterfeit toner and ink cartridges in Nigeria – the largest seizure in EMEA in 2020; and issuing over 500 ACF guidance kits to help HP staff, partners and customers combat fakes
The head of HP's Global Anti-Counterfeiting Programme, Glenn Jones, said, "The online marketplace was already becoming increasingly more important, however, with restrictions on physical retail locations due to the pandemic, more people are turning to buying and selling online – including bad actors who can hide behind the veil of secrecy that the Internet provides."
HP's ACF team had to quickly adapt to find new ways to protect its customers from these illicit e-traders – leading to 224,000 de-listings of counterfeit cartridges from online marketplaces.
Throughout 2020, the HP ACF team worked closely with its customers and channel partners to carry out over 1,700 Customer Delivery Inspections (CDIs) and Channel Partner Protection Audits (CPPAs) across all regions. Conducted in a COVID-19 safe and secure way, these ensured customers continue to receive authentic HP print supply products.
The team continued to train and educate partners on anti-counterfeiting through online events reaching more than 6,700 stakeholders, partners and customers from around the world.
"As pandemic restrictions are lifted and employees return to the office, IT decision makers must remain vigilant and wary of cheap office products flooding the market that could be fakes," added Jones. "There must be a shared responsibility between brands, service providers and e-commerce platforms to ensure that the products being sold are legitimate. By working closely with our channel partners and distributors, we can reduce the instances of counterfeit products reaching the customer."
Counterfeiting is a crime. For users, such illegal imitations can cause a multitude of problems that can result in performance and reliability issues. Should a printer break because of using counterfeit printer ink or toner, the manufacturer's warranty may become invalid.
In contrast, original HP products are designed to meet HP's strict quality and reliability standards, based on a long history of innovation, research and testing. Original HP LaserJet and HP inkjet cartridges, unlike counterfeits, benefit from outstanding performance and consistent results.