Nigerian Startup, Oaklinks.NG Pledges to End Era of Sub-Standard Products
Nigerian e-Commerce website developed by a startup, Oaklinks.NG has launched its range of services into the market on the month that the nation is celebrating its 61 years of independence with a promise to offer Nigerians top range of goods and services, particularly gadgets.
In a statement issued today, October 1st, to launch the e-Commerce website, the Chief Executive Officer (CEO), Mr. Olamide Adeyemi Kaka, said that his company wants to end the era when some people patronize mediocre outlets in order to get cheap and ineffective gadgets.
He said: "People underestimate their freedom to choose quality and how it can help shape a positive relationship attitude in a workplace as well as personal environment. Oaklinks.NG is not here to change that behaviour, instead we are here to revolutionise the attitude of people to getting goods, services and gadgets."
He stated that Oaklinks.NG is driven by passion and the desire to become the highest technological standard in the country and beyond, saying that "this is why our investment ranges from professional services, to management, to commodities, forex, and gadget services. The aim is to be the standard of good customer services. And that is why our standards are redefined to bring the future to bear on the present through our unique niche of versatility, availability, reliability and affordability."
According to him, the prime focus of is to Oaklinks.NG revolutionalise the form, the range and the speed of business solutions in the West Africa sub-region adding that Oaklinks.NG has a unique collection of experience that spans decade.
"We are fully exposed to the standards of current technology and are on a mission to expose our clients to the wide range of unlimited experience that our portfolio is capable of measuring up to. Oaklinks.NG is more than capable to deliver outstanding results of value; away from the mediocre experiences of most consumers", Kaka said.
The disclosed that the Oaklinks.NG team is driven by seasoned professionals who are experts in their various field of expertise and who are architects of creativity when it comes to Sales, Marketing, Brand Management, Digital Money and Content Marketing.
He said: "We lay corporate values bare for the world to see and analyze, thereby synergizing, innovation, competence, diversity and competition towards the accentuated success of our clients, stakeholders and the public; with a view to create globally competitive outfits and individuals."
Kaka who said that his company is passionate about ensuring that her clients gain increase in their budgets, pocket desire, also encapsulate its foreign exchange services (FOREX).
He explained that Oaklinks.NG offer investment solutions with up to 200% return on investment (ROI) on any of its business license purchased in Forex and Commodities and also offer professional services on Human Resources management & outsourcing, Business development & Brand Marketing Activation.
The Oaklinks.NG CEO described himself as a mastermind of expertise in consumer experience and gadget application saying that he has worked across the West Africa sub-region; giving wings to start-ups and creating practical solutions for next level endeavors of companies and individuals.
He noted that along with other team members, the Oaklinks.NG brand is ready to build a map of diligence and success for the younger generation who are interested in career development and solution expertise across Nigeria and Africa.
Kudi and OnePipe to Provide Financial Inclusion to Underserved Areas in Nigeria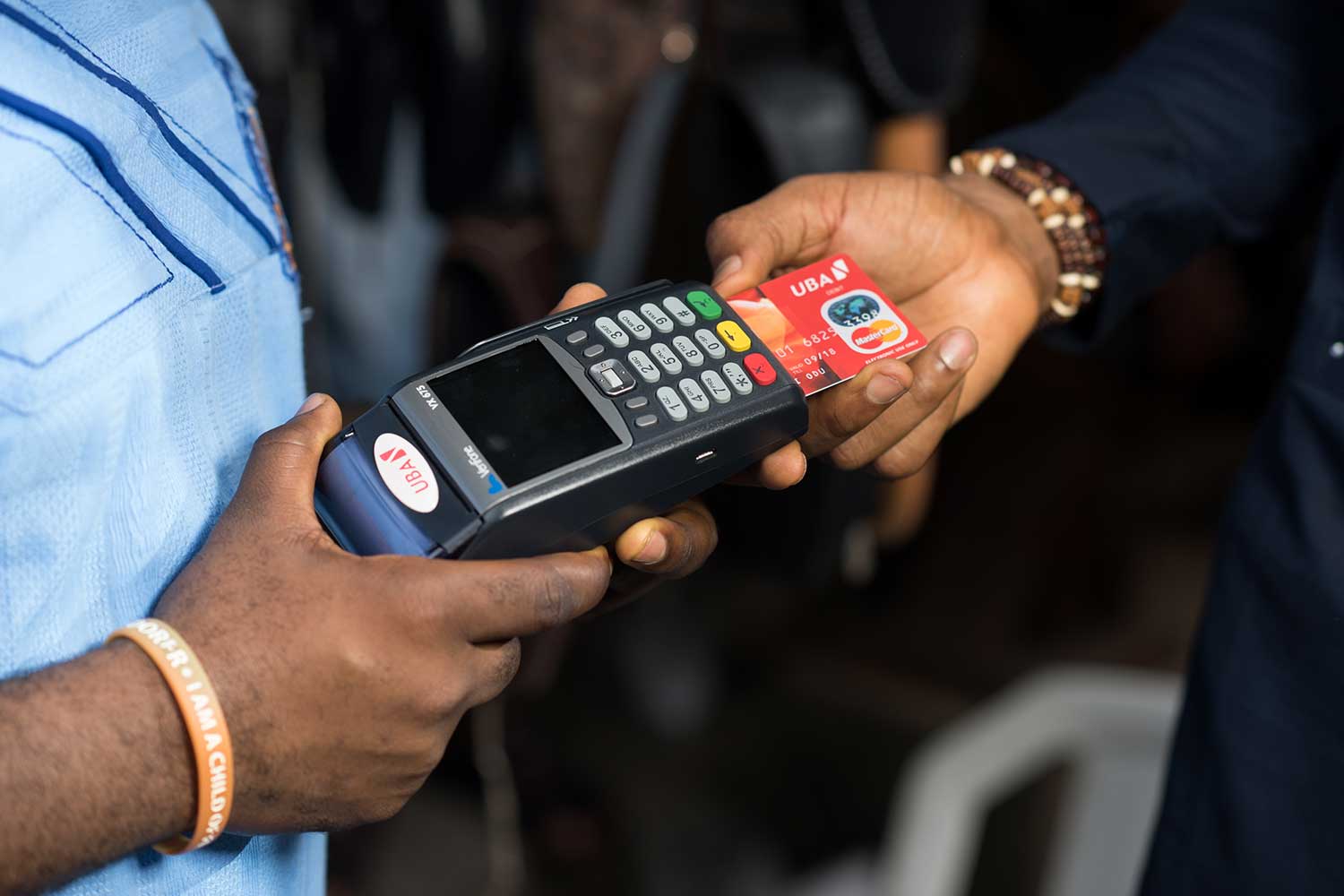 Nigeria's Fintech startup, OnePipe has partnered with Kudi, a payments service company to provide more inclusive financial services to millions of underserved customers across Nigeria via Kudi Benefits Account.
Founded in 2018, OnePipe, leveraging its API-driven partnerships, is focused on working with organisations to embed and launch financial services like accounts, improved payments and credit within their products. OnePipe's CEO, Ope Adeoye reiterated the need for incumbent financial services stakeholders to combine resources with innovators to ensure that underserved Nigerians are included into the digital financial ecosystem. In his words "the collaboration of Polaris Bank, Migo, Zitra investments, Kudi and of course OnePipe has birthed the value proposition driving the Kudi Benefits Account."
Polaris via its digital banking platform, Vulte, facilitates the provisioning of full-fledged, regulatory compliant accounts, Migo and Zitra Investments provide the lending resources and all of these are stitched together via OnePipe's versatile API gateway resulting in Kudi Benefits Account – "A NUBAN enabled account that provides services and benefits for Kudi's unique customer base"
This collaboration with Kudi is set to deepen the financial access to millions of users who already rely on Kudi's payment service to withdraw cash, send cash and pay their bills through its fast-growing network of over 50,000 Mobile Money Agents across Nigeria.
Speaking on this partnership, Kudi's CEO, Yinka Adewale said that; "it is important to us to continue to explore various channels to drive financial access to every Nigerian regardless of who they are or where they live. Leveraging OnePipe's infrastructure, partnership with Polaris Bank and others, we can now provide full utility, NUBAN bank accounts laced with a no-friction credit proposition via kudibenefits.chat and very soon we will be issuing debit cards to millions of users and expand our service offerings to them"
Moove Raises $23m To Address Vehicle Ownership In Africa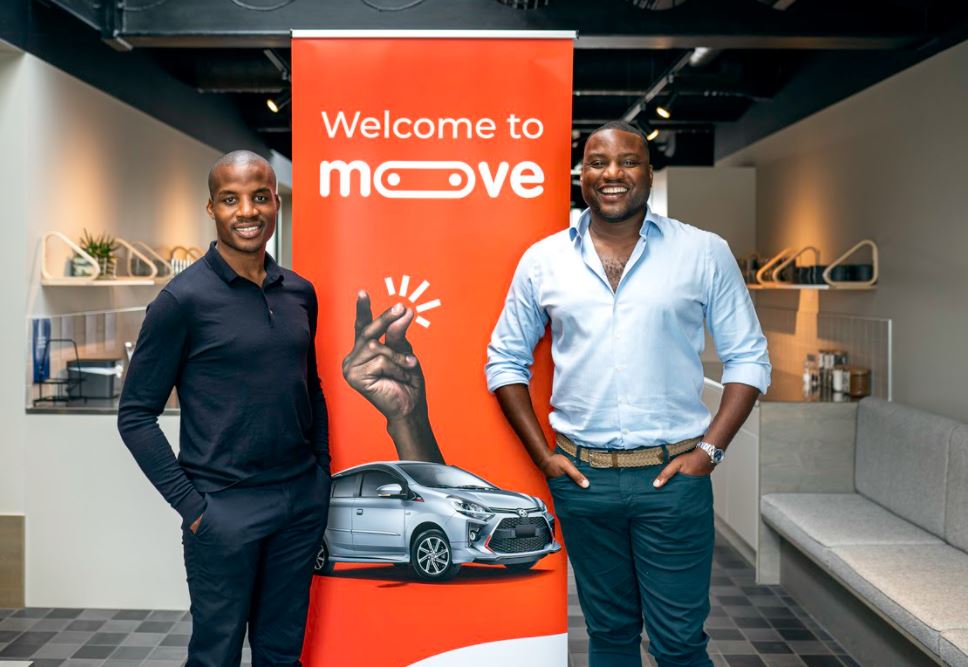 Moove Raises $23m To Address Vehicle Ownership In Africa
Moove, an African mobility fintech, today announced that it has raised $23 million in Series A funding. The round was led by Speedinvest and Left Lane Capital, with participation from DCM, Clocktower Technology Ventures, thelatest.ventures, LocalGlobe, Tekton, FJ Labs, Palm Drive Capital, Kora Capital, KAAF Investments, Class 5 Global, and Victoria van Lennep, co-founder of Lendable.
Africa specialist, Verod Kepple Africa Ventures, and one of Moove's existing lenders, Emso Asset Management, also joined the round. This brings Moove's total funding to $68.2 million, including $28.2M in equity and $40.0M in debt. Moove is the first investment in Africa for many of its U.S. VC backers, underscoring the opportunity for a platform like Moove to address the continent's vehicle financing gap.
Operating on a continent with more than a billion people who have limited or no access to vehicle financing – and the lowest per capita vehicle ownership in the world – Moove will use the funding round to build a full-service mobility fintech that democratizes vehicle ownership across Africa. The market opportunity is vast – Africa is home to 1.3 billion people, with 43 per cent in urban areas and growing, and in 2019 had fewer than 900,000 total new vehicle sales compared to 17 million in the U.S.
Moove embeds its alternative credit-scoring technology onto ride-hailing and e-logistics platforms, which allows access to proprietary performance and revenue analytics of mobility entrepreneurs to underwrite loans. Moove's model is to provide loans to its customers by selling them new vehicles and financing up to 95 per cent of the purchase within five days of sign up. Moove customers can choose to pay back their loans over 24, 36, or 48 months, using a percentage of their weekly revenue. All Moove customers sign up to the Moove app to manage all transactions and access other financial products on the platform.
Co-founders Ladi Delano and Jide Odunsi are British-born Nigerians, educated at the London School of Economics, Oxford University and MIT, who have successfully built three other businesses in Africa over the last eight years through their venture studio, Grace Lake Partners. Ladi is a serial entrepreneur and Jide is a former investment banker at Goldman Sachs and former management consultant at McKinsey. Driven by a common passion to create shared value leveraging their extensive operating experience on the continent, they set out to build Moove to provide Africans with a path to new vehicle ownership while creating new jobs.
"Since commencing operations in Lagos in June 2020, our customers have completed over 700,000 Uber trips in Moove financed vehicles, spanning more than 10.6 million kilometres" said Chisome Anoke, Nigeria country manager for Moove.
"This round of funding will enable us to extend our footprint to more states in Nigeria and to continue serving our customers to meet the evolving needs in urban mobility. Our vision for the future also includes a commitment to reduce our carbon footprint and to increase gender equality within the industry. In doing so, we will be able to create more job opportunities, both within Moove and for our entrepreneurial customer base."
Moove is Uber's exclusive vehicle financing and vehicle supply partner in sub-Saharan Africa, with Moove-financed cars having completed more than 850,000 Uber trips covering over 13 million kilometers across the continent to date.
The start-up was initially bootstrapped by its co-founders with seed stage funding from Future Africa, an Africa focused fund led by Iyin Aboyeji, who was a founder at Andela and Flutterwave. The new Series A funding will allow Moove to grow and expand into new markets as well as develop and launch new products and services. The equity raise follows a year of momentum and success for Moove with the launch of three cities and 60% month-on-month growth so far.
"With Ladi and Jide at the helm of a world-class team, and their unique approach to vehicle financing, Moove has quickly established itself as one of the most exciting tech companies in Africa," said Stefan Klestil, General Partner at Speedinvest. "The company's expansion to three cities in under 12 months demonstrates the huge demand for vehicle financing in Africa, where just five per cent of new cars are purchased with financing, compared to 92 per cent in Europe."
"Moove's technology is fundamentally changing access to mobility and empowering thousands to earn a new source of income," said Dan Ahrens, Managing Partner at Left Lane Capital. "As we look ahead, the potential for that technology and the Moove team to expand even further is very exciting. They have the opportunity to become a full-service mobility fintech and expand their offerings to insurance and other financial services."
Moove is a mission-led company that's committed to giving 100 per cent of mobility entrepreneurs access to affordable credit and ensuring that 50 per cent of its customers are women. It also aims to ensure that at least 60 per cent of the vehicles it finances are electric or hybrid vehicles as part of its commitment to improving road safety and vehicle emissions on Africa's roads.
Olumide Soyombo Launches Pan-African VC Firm, Voltron Capital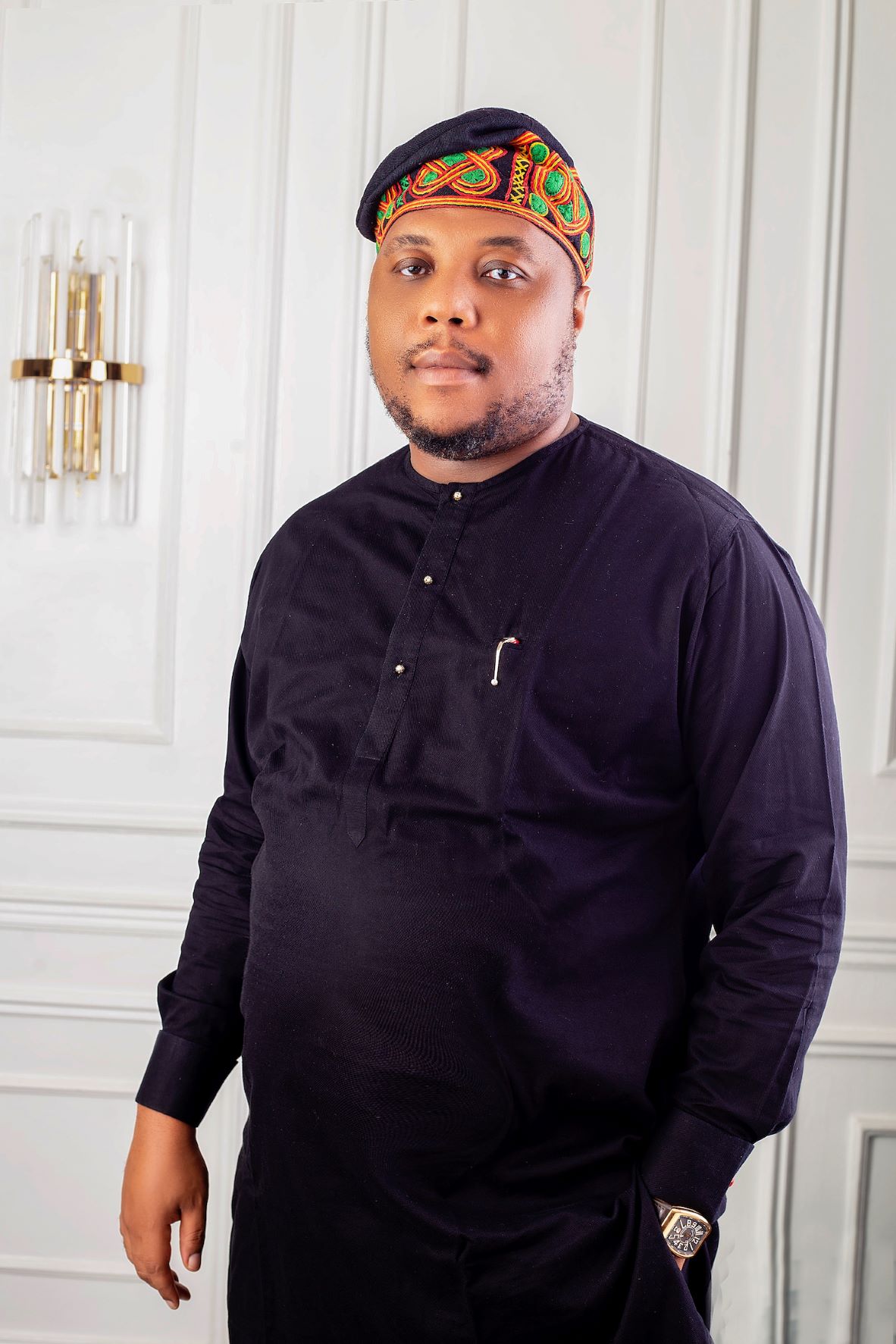 Olumide Soyombo, one of Africa's most prolific and active early-stage investors in tech startups, has today announced the launch of Voltron Capital – a Pan-African pre-seed & seed firm for elite tech founders tackling critical problems in the continent's largest markets. Co-founded alongside Abe Choi, CEO of Simple Dealer, the new firm will deploy capital in up to 30 startups across a range of sectors and marks a major bid to address the severe lack of access to early-stage funding for African tech companies.
With a ticket size of $20,000 – $100,000 per company, Voltron Capital's portfolio will primarily focus on startups in Nigeria, Kenya, South Africa and Northern Africa, and is headed by a founding team with a robust investment track record. In Soyombo, who is also the Co-Founder of LeadPath Nigeria and Bluechip Technologies, the team has over 10 years of experience of early stage investing, with a portfolio of 33 African tech startups including Mono, PiggyVest, Spleet, Migo, TeamApt and Paystack. During his time as an investor, Soyombo's portfolio has raised over $70m, ranging from pre-seed to Series A, and he has also overseen two secondary and one primary exits. Voltron Capital's Co-Founder, Abe Choi, has also invested in 15 tech startups – two of which have been exited and collectively, the founders' existing portfolio spreads across a vast range of sectors including finance, energy, logistics, retail and education.
Speaking on the launch of his new firm, Olumide Soyombo, Co-founder at Voltron Capital, says "Voltron Capital is the beginning of another incredibly exciting journey for Abe and I, but it is also a celebration of the road Africa's entire tech space has travelled to-date."
Soyombo was an early investor in Paystack, the fintech company that exited to Stripe in October 2020. The exit and subsequent liquidity event revealed a maturing in the African tech market, validating early investment decisions. His work in corporate Nigeria has also allowed him to access non-traditional capital for the tech VC ecosystem.
Soyombo continues, "We hold a track record of identifying and supporting some of Africa's most high-growth startups to-date with capital at pre-seed stage and also hold long-established relationships with corporates and regulators, which can make what can often be a difficult path for African startups much smoother. We want the next wave of African tech success stories to not only make an impact on the continent, but to be truly global; through Abe's strategic connections to the USA, we're confident we can provide our portfolio with the best possible opportunities to achieve this through our US and global network. "
Despite total funding for African tech startups passing the $1bn mark last year, according to Briter Bridges, more than half of these deals were attracted by a select group of late-stage startups, leaving numerous early-stage tech firms competing for a limited share of funds. According to the IFC, 82% of African tech startups face major problems in accessing capital with insufficient seed funding and a lack of angel investors, some of the most prominent issues mentioned.
With Africa's internet economy projected to contribute over $180bn by 2025, emerging tech companies are set to play a crucial role in unlocking this value across the continent's key verticals. However, without early-stage funding, many of the startups primed to drive this growth are missing out on vital capital to support their early operations and generate revenue, which is a key requirement for securing later rounds of funding and larger scale. The end result of this could not only impact the immediate lifespans of these businesses, but also result in a major loss in value for Africa's consumers, wider tech ecosystem and ultimately, its economy.