Cards, PoS Are Good, But Not Nearly As Embedded Finance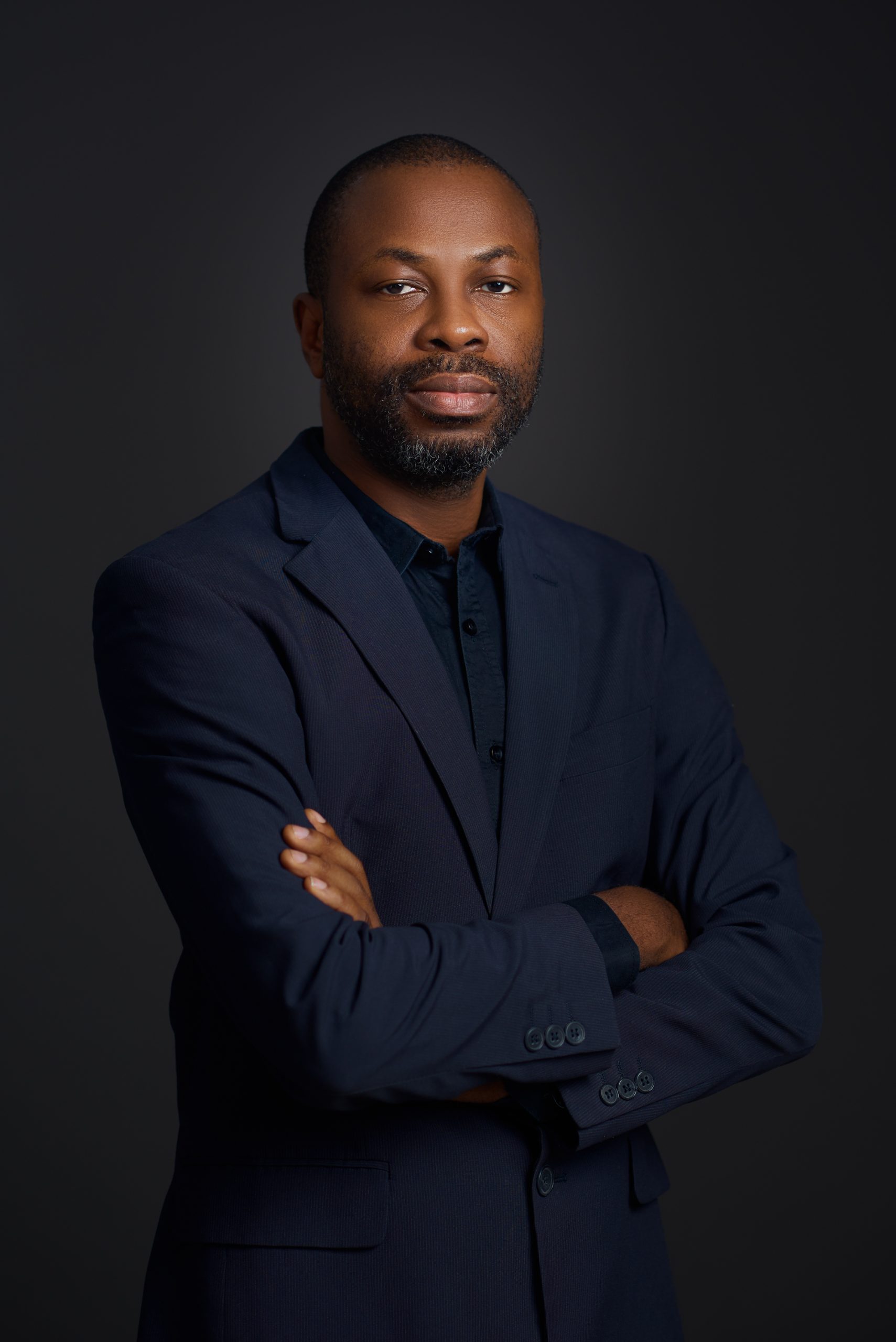 By Ope Adeoye, CEO, OnePipe
Cash as a mode of payment is inefficient. Most people like it because it is what is available and quite frankly, even the card industry has limitations, and especially in developing economies like Nigeria.
How many times did you complete a purchase, hand over your card for payment and it returns that dreaded response; 'Declined'? Not always due to insufficient funds, yet, it happens with a lot more frequency than many people can deal with. If cards are to be the means of bridging financial inclusion, then it is going to be much worse.
But why does this matter? To perform a PoS transaction in Nigeria today, one would need to at least own a Debit card, but what is equally interesting is that they would also need to have a bank account in the first place to be issued that card. This presupposes they would have been 'financially included', but more than 60 percent of adults (in the rural area) are unbanked, and 44 percent are completely excluded from any form of financial service. These are supposedly those the aggressive push for financial inclusion through things like PoS agents should serve. The odds are better but not fantastic in the urban settings either.
For instance, the use of PoS through 'cash agents' is becoming popular, but really, only because more viable alternatives have not been widely deployed. Yet, what is more interesting is, this strategy is expected to drive financial inclusion in rural areas where formal banking services are absent. And in urban areas too, where not everyone feels comfortable disclosing their card details.
Only one-third of rural adults are banked, compared to two-thirds of adults in urban areas, with rural adults more likely than those in urban areas to continue relying exclusively on informal financial services, as noted in the EFInA Access to Financial Services in Nigeria 2020 survey.
So, how would card driven transactions meet the needs of millions of unbanked and financially excluded people?
In the first four months of 2022, cashless transactions saw a 44 percent increase (year-on-year) to hit N117.33tn, according to data from the Nigeria Inter-Bank Settlement System. Cashless transactions, which are captured through the Nigeria Instant Payment System and Point of Sales terminals, showed Electronic channels were used 1.88 trillion times in the first four months of 2022, a 44.26 per cent increase from the 1.3 trillion times they were used in the corresponding period of 2021.
Clearly, there is interest to adopt electronic payments and if this is achieved through more efficient systems, such as embedded finance, transaction volumes will likely multiply. The Central Bank of Nigeria (CBN) had also said in a document on why it is promoting the Cashless Policy, that there was a need to help Nigerians migrate from a cash-based economy to an electronic-driven economy.
The e-BillsPay, an electronic bill payment platform that facilitates the payment of Bills, Fees, Levies, Premiums, and Subscriptions etc. by the banking public through electronic payment channels provided and managed by Banks, has continued to see an increase in transactions in recent years.
NIBSS' data, according to media reports, showed a surge in the usage of e-bills pay after the onset of the pandemic. In the first four months of 2019, N189.50bn was paid through e-BillPay channels; in the first four months of 2020, N363.87bn was paid through these channels. The data shows sustained growth in the channel of payment as N716.99bn was paid between January and April of 2021, while N923.24bn was paid in the corresponding period of 2022.
These e-BillsPay touch points include bank branches, Internet banking, mobile banking, USSD, and agent networks.
What is instructive to note is that, with N923.24 billion already done in e-bills payments in 2022 through existing channels that do not include the 38.1 million financially excluded Nigerians, the possibilities for more are truly endless. Imagine a world with embedded finance more widely adopted, and people able to spend with more ease, then transactions volumes could easily double or more.
With embedded finance, merchants would not even have to worry about the menace of 'fake alerts'. Embedded finance is one of the ways to deal with this as no user can trick another with carrying out a transaction on the platform. The reconciliation process is such that alerts cannot be generated unless value has actually been transmitted; in this case, money.
And for the umpteenth time, who says you need cash payment in advance for a transaction? Therefore, while the current payments as captured by NIBSS are likely to have been entirely with cash up front, there are millions of individuals who are credit worthy enough to have services or bills paid without providing cash immediately. This would only be possible through embedded finance, and would not only boost transaction volumes but also ensure average users are able to get services when needed without cash being an obstacle.
After all, your purchase history with a dealer should be sufficient to determine your credit worthiness. You buy XY goods frequently and have been paying promptly, so why can't you get a credit line?
If this article were to be published in a newspaper, for instance, they would be in a better position to offer financial services to their vendors, who daily sell at the bus stops and whose activities they are in a better position to understand than whatever bank that vendor may be using. If that newspaper offers an embedded solution through an app for its vendors, it would be empowering them to have access to more financial services, even as they continue doing business and in better control of their finances.
As the vendors prosper, spend and make money easily through this solution, guess who also gains in the end? Yes, the newspaper as well. Not card, or cash would create the win-win situation for all players; from customers to businesses and even the financial inclusion goal in Nigeria. It is embedded finance.
N200 Billion ICT Bank and other Strategies to Rescue the Nigerian Telecom Sector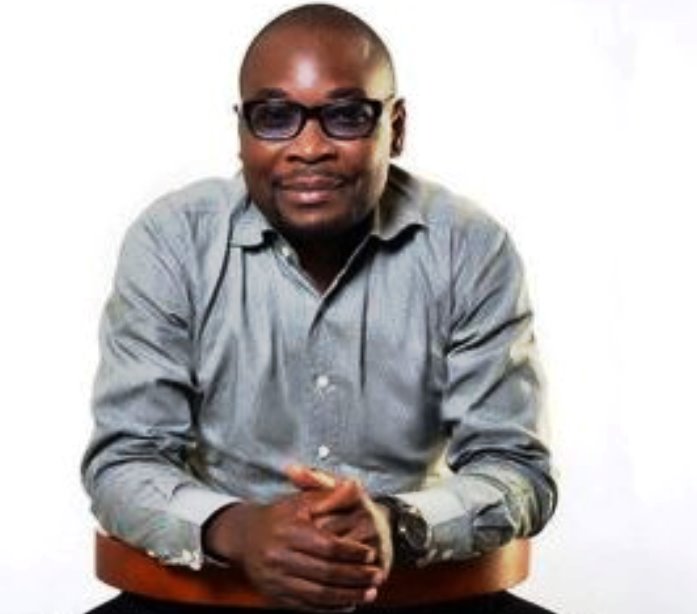 By Elvis Eromosele
The Nigerian telecommunications sector must have nine lives. No, it is not a cat. It is however almost always in a near constant mortal struggle with the forces that be – read, government and its agents. The fact that it's still here means that it has somehow managed to survive, remained sustainable and even dared to thrive. It is a phenomenon that ought to be studied.
Every indicator shows that the telecom sector remains the bright spot in the nation's weak economy. It drives socio-economic development, boosts productivity and contributes to improving the lives of citizens like no other sector.
The COVID-19 pandemic impacted negatively on the global economy by precipitating lockdown and economic disruptions with transport, tourism and aviation sectors tumbling. The telecom sector however continued to "buga". It saw an increase in voice service and massive growth of digital channels for daily routine activities ranging from telecommuting to entertainment and social engagements. The sector witnessed the growth and saw huge profits as financial reports from major operators show.
The Nigeria Telecom sector is a gift that keeps on giving. It has witnessed strong growth in recent years and is expected to have continued growth over the foreseeable future. The growth in the sector, according to industry watchers, has been driven by the increasing population, growing demand for communication services, and rising adoption of smartphone services. Some experts have pointed to strong support by the regulatory authorities which in recent times has led to the licensing of the 5G network in the country – a feat some have called the first in Africa.
Investors in telecom operations are smiling at the bank. It is not surprising therefore that everyone wants a piece of the action, even the government.
It must be stated that the government collects the value-added tax, annual operating levies, licensing fees and duties among others. This is in addition to all the other statutory taxes including PAYE and withholding tax.
Now, there are reports that the Finance Minister, Zainab Shamsuna Ahmed, is actively pushing for another tax, a five per cent excise duty on telecoms services. Most right-thinking Nigerians, including, interestingly, the Minister of Communications and Digital Economy, Prof Isa Ali Ibrahim Pantami, have kicked against it. If a recent news report is to be believed, the finance minister is not backing down.
If the government is keen on milking the telecom sector, it should at least step up on its behalf and help tackle some of the long-standing issues that have held the sector back.
The challenges are not new. Many of them have plagued the sector since the liberalization of the industry. Industry experts are quick to point out the fact that these challenges are also opportunities when viewed through the right lenses.
Here are seven of the most pressing challenges, with what I hope are feasible solutions. The government should give it a look-in if doesn't want to kill the goose that lays the golden egg.
Difficulty in accessing long-term funds for the industry – The government must hasten to establish an ICT Bank. While it should be in the mould of the Agricultural Bank, it should operate like a venture capital entity. So, after due diligence, the ICT Bank will invest in tech starting with a clearly stated exit /pull-out date. I propose an initial take-off grant of N200 billion naira only.
Right of way – The goal of the right of way policies should not be revenue generation but to facilitate the speedy deployment of telecom infrastructure. In the short term, states can take a leaf from Ekiti State which reduced telecom's right of way charges by 97 per cent. For the long term, states should install road ducts on a build-and-lease basis. The federal government can set an example here by installing ducts on all new federal roads and leasing to operators based on an agreed realistic billing scheduled for usage.
Multiple taxations – Again, governments at all levels, need to stop seeing telcos as only cash cows. Efforts must be towards proper harmonization of taxes and levies and so make it uniform across every state and locality. This will undoubtedly aid the planning and deployment of services by operators.
Energy challenge – Yes, the telcos knew that Nigeria had a power problem when they paid for licenses in 2001. But who could have imagined that the issue will persist unresolved, for this long? Currently, the logistics of ensuring round-the-clock availability of power is a nightmare that keeps whole teams awake many a night. A straightforward solution is the establishment of energy parks to serve critical infrastructure. QED!
Local content – Some progress has been made here, especially through the National Office for Technology Acquisition and Promotion (NOTAP). To move forward the government and other corporations need to host local content locally. As a corollary, Nigeria must urgently adopt the doctrine of data sovereignty.
Multiple regulations – This is another problem that is almost as old as the industry itself. The NCC has done a lot of work here. Nigeria must explore a converged regulatory regime as the way out.
Capacity building – Human resources have always been an issue but the recent increase if the rate of migration has made it a mini-crisis. The Nigerian Universities Commission (NUC) and the NCC have their work cut out for them – bridge the gap between academia and industry via curriculum reform involving the industry and internships.
I'll be the first to admit that these problems and solutions are not exhaustive. The NCC may want to consider calling a stakeholder forum to deliberate on the problems and proffer solutions. The white paper produced can now be the basis of engagement with the government and its relevant agencies.
For the government, the focus should not be only on sharing the existing telecom cake, but also on helping the industry bake a bigger cake.
Elvis Eromosele, a Corporate Communication professional and public affairs analyst lives in Lagos.
African FinTechs Set to Supercharge Business Growth and Employment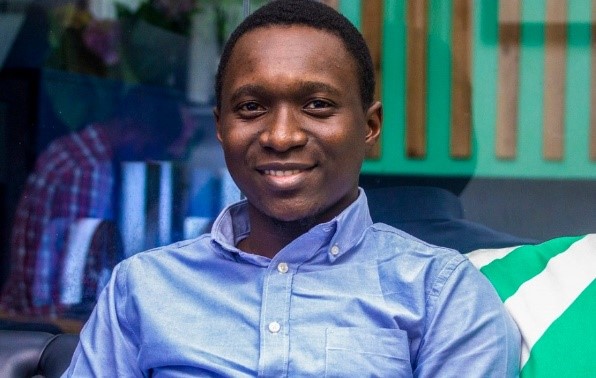 By Yinka Adewale, CEO, Nomba
AfricanFinTechs are poised to fast-forward adoption of the Fourth Industrial Revolution (4IR) on the continent, facilitate financial inclusion and formalise the informal business sector, while spearheading the growth of SMMEs and employment opportunities, writes Yinka Adewale, CEO, Nomba
While it may be Africa's largest economy (valued at US$500 billion) and the most populous nation on the continent, Nigeria's business sector remains largely informal. Last year, the country's informal business sector accounted for around 65% of Nigeria's Gross Domestic Product (GDP), according to the International Monetary Fund (IMF).
What's more, around half of Nigeria's 41 million Small, Medium and Micro Enterprises (SMMEs) still solely rely on cash payments – even though digital payments are faster, more reliable and affordable, while decreasing potential risk.
Digitising Nigeria's – and indeed Africa's – economy still has a long way to go, especially in rural areas where the country's underbanked and unbanked mostly reside and operate.
Africa's growing internet penetration makes it well-equipped to harness the power of instant point of sale (POS) transactions, while solving real, everyday problems. And the maturation of exponential technologies and their decreasing cost is helping to democratise the business sector while promoting financial inclusion. In this way, FinTechs across the continent are the gateway into the digital economy.
Across the continent, there are on average five bank branches per 100 000 people, in comparison to 13 elsewhere in the world, according to the United Nations Economic Commission for Africa. Yet a single mobile money agent has seven times the reach of an ATM, and 20 times the reach of a brick-and-mortar bank.
FinTechs help to leapfrog incumbent ways of banking and doing business, while enabling entrepreneurs to optimise their operations in a seamless and affordable manner. Much like the other 140-odd FinTechs in Nigeria at last count in 2021, our driving passion at Nomba is to create omnichannel payment solutions that welcome everyone to the digital economy of the future – regardless of their tech adoption or digital literacy.
One of the reasons we founded Nomba (formerly known as Kudi) in 2017 was to democratise access to banking products and services to every Nigerian, while helping to alleviate long queues for simple banking procedures, such as cash withdrawals, deposits and transfers, as well as bill payments and wallet top-ups. Through its POS technology, Nomba partners with traditional banks and licensed financial institutions to offer entrepreneurs a unified platform to seamlessly manage their business across multiple touch-points and locations. Nomba's full-service integrated terminal and dashboard is designed to manage omnichannel payments, whether in cash, cards, transfers, USSD or QR codes.
Today, our fast-growing network of over 150 000 merchants (mobile money agents) process over US$6 billion in payments annually. Our research has found that 20 million Nigerian retailers – whether they be in the formal or informal business sector – are already equipped to process POS transactions. The virtue is that unlike traditional banking, they can onboard themselves within a matter of minutes via the website or smartphone application without the need for a middle man.
As developing economies are dusting themselves off after the economic repercussions of the Covid-19 pandemic, imagine the potential this has to empower individuals and businesses by providing them instant liquidity and access to their money – anytime and anywhere.
This kind of one-stop-shop for financial services and easy-to-use, business-growth tools have the potential to create positive socio-economic impact and to spearhead the continent into the Fourth Industrial Revolution without the need to rely too heavily on traditional financial services providers.
There are, without a doubt, various challenges that have already – and still will – come to the fore. A non-exhaustive list includes the need for funding, infrastructure development, stable telecommunication connections to increase the speed and reliability of payments – all of which cultivate consumer trust. However, this is the first step in the race towards paving the way for online payments to become the preferred form of payment by 2030.
Our end game is to enable Africans to become digital natives so as to overcome the digital divide. And with this will come a growth in intra-African trade, cross-border transfers, the development of technological infrastructure and the strengthening of local and regional regulatory policies. And to think that all of these goals can fit into your pocket.
Transforming Marketing Landscape With Consumers Value Broadcasting Platform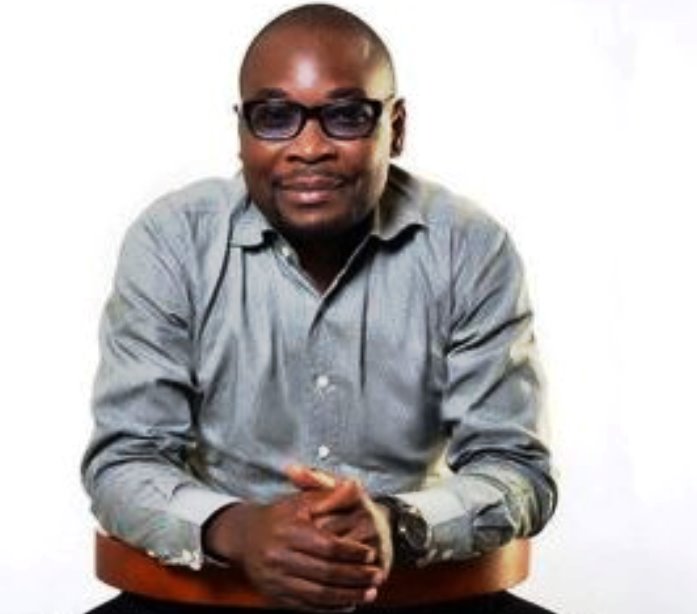 By Elvis Eromosele
Today the average consumer is inundated with advertising at every turn. Indeed, with smartphones, mobile devices, online games, moving billboards and smart television, there is now hardly any safe space, whether online or offline. It is a jungle out there.
It is not surprising therefore that brands struggle to get a signal through the noise. Each day they seek, develop and deploy new strategies to reach the consumer. What they need is a thread to guide them through the labyrinth.
Imagine, if you can, a situation where the existing customers of a brand openly proclaim the good deeds of the brand; where they happily vote for it as the brand of choice in the respective categories. This sort of situation can transform the marketing landscape.
Experts concede that recognition from the consumer can help such a brand cut through the clutter. Why? First, it is believable. Second, it is credible. And lastly, it is verifiable. It would indeed be a new day in marketing.
All our lives, we have been told that the customer is king. It is only now that it is beginning to appear as if we have reached the point where maybe truly the consumer can finally exercise the power to pick up or knock down a brand. The Consumers Value Broadcasting (CVB) platform may well be the sceptre that the consumer has been waiting for to begin to rule, as a king.
The great minds behind the CVB, describe it as an innovative online platform that enables consumers to vote for their favourite brands and personalities based on their experiences and interactions with them. This is a mouthful, I know, but this is what it means, four times a year (each quarter) consumers get the opportunity to vote on the platform for brands of their choice across various categories and sectors.
Let's be frank, for most brands right now, the market is crowded and competition is stiff. Yes, they are doing great things. They have impressive products and offer incredible services. Yet they are winking in the dark. The market is crowded. Brand voices are lost in the noise.
Undoubtedly, it's important to be respected within your industry, but it is more rewarding for consumers to endorse your brand. Think of the prestige. It is, well, every marketer's dream.
The CVB, on the other hand, is every consumer's dream. It is within reach; it is virtual and the voting is periodic. Brands must take cognizant of the fact that the consumers are now taking note of their interactions with them. With CVB, the consumer can enjoy the best of both worlds, offline and online. Brands must now prepare for the next phase of engagement.
This is the issue, a positive image in the marketplace is essential for a brand that seeks to be regarded as trustworthy, reliable and reputable. Recognition from the consumer is always huge. Plus, it is also a great way to boost the confidence and trust that customers have in your business.
The CVB is a first in many regards. It is a first of its kind engagement platform for consumers in Nigeria and indeed across Africa. It empowers the consumers to tell their stories through voting. But most importantly, it is a proactive measure to enlist mass awareness of consumers to their rights as consumers. This is significant.
CVB is especially important in light of the existing clustered market and growing concern about consumer vulnerability in the country. It empowers the consumer.
In addition, it serves as a reference platform to distinguish consumers' experiences as a vehicle for distinguishing leading products, services and companies worthy of consumers' money.
The best part is that the website cuts both ways. Let me explain. It gives existing consumers a voice and helps prospective customers make a choice about a brand. This choice affects purchasing decisions.
The website is designed such that consumers can demonstrate their level of acceptance of a brand through their votes and can also show the trust and loyalty, that a brand has earned.
This is truly a groundbreaking initiative. Recognition, commendation and celebration directly from the consumer on one spot. A huge step for brand acceptance.
As American businesswoman, Mary Kay Ash once noted, "Everyone wants to be appreciated, so if you appreciate someone, don't keep it a secret." She must have been talking about Nigerian consumers and the CVB.
The CVB is an incredible platform for Consumers to give "thumbs up" to brands that offer the 'good'. CVB may well become, in the coming days, the best friend of brands across Nigeria and indeed the African continent.
Elvis Eromosele, a Corporate Communication professional and public affairs analyst lives in Lagos.