2,400 Candidates Apply for One Role as Competition for Jobs in Africa Stiffens-ROAM Africa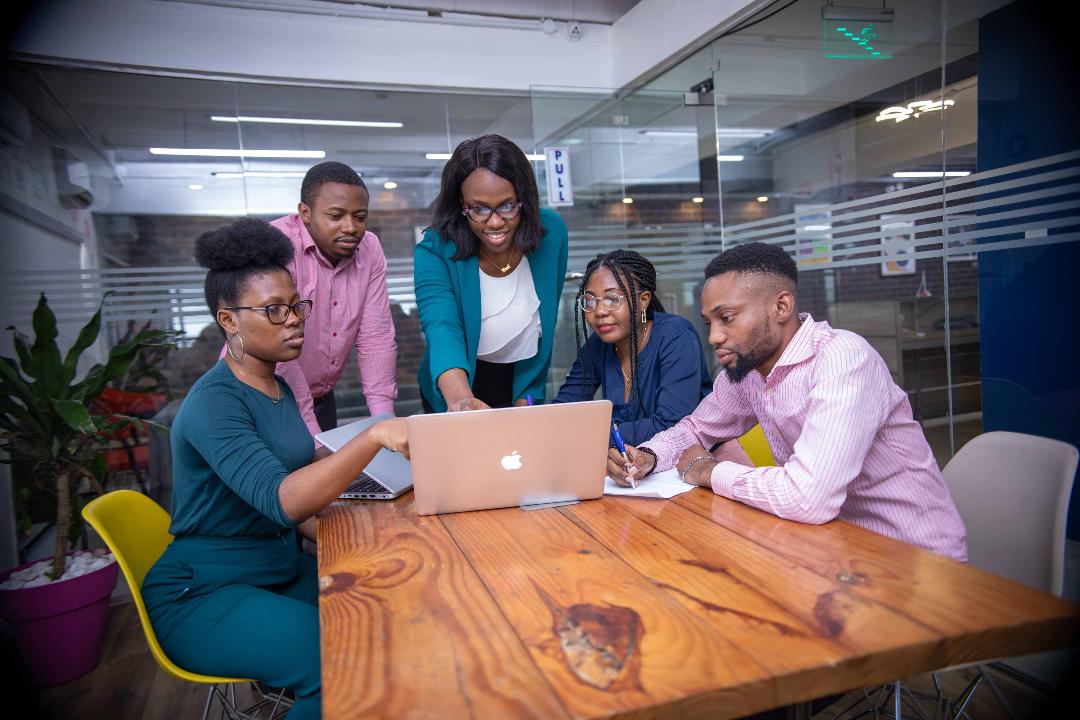 ROAM Africa (Ringier One Africa Media), the leading digital classifieds group in Sub-Saharan Africa, has today released figures that highlight the current state of the jobs market in Africa, with one standard role attracting 2,417 applications.
Analysing 69,511 jobs listings from January 2019 to August 2020 across 5 African countries (Nigeria, Ghana, Kenya, Tanzania and Uganda), ROAM Africa's data sheds more light on the challenges facing both job seekers and employers in the African jobs market.
The standard job listing that attracted 2,417 applications was for a Receptionist/Admin Assistant in Kenya while another listing for call centre agents and team leaders attracted 2,283 applicants.
Similar is observed also for other markets: In Ghana, 2,299 people applied for an Administrative Assistant role and 2,265 people in Tanzania applied for a Sales Representative role. In Nigeria, the highest number of applications for a single role was 2,095 and it was for a Sales Representative role.
According to ROAM Africa's data, Kenya contributed the highest amount of new job listings in 2019 with 33%. Nigeria was in second place with 31% and Uganda was in third place with 17%. However, so far in 2020, Nigeria is leading the way with 40% of new job listings, with Kenya in second place with 28% and Uganda in third place with 13%.
A closer look at ROAM Africa's data reveals that, apart from Nigeria, there was a drop in overall job listings across all job levels during the last months. However, there was an increase in graduate trainee and 'no experience' roles in Nigeria, Tanzania and Ghana from May to July 2020, which offers some hope for new entrants into the jobs market.
Interestingly, recruitment agencies contributed the most roles, with 16% of overall jobs, closely followed by IT and Telecoms with 15% and Advertising media and communications with 12%.
Some candidates have also reported applying for more than 20 jobs a day for multiple months and only getting to the interview stage on a handful of occasions. This is why ROAM Africa's jobs platforms Jobberman (Ghana and Nigeria) and BrighterMonday (Kenya, Uganda and Tanzania) are focused on matching technology.
The company's technology helps employers to identify and score the right candidates faster. Suitable candidates are made visible to prospective employers, and helped across the finish line by providing data driven career development tools and training programmes. Job seekers using the platforms can expect to improve their CV, gain interview tips and sign-up for online training courses designed to bridge the gap between education and employment.
Commenting on the data, Clemens Weitz, CEO of ROAM Africa said, "The high ratio of applications per job listing really highlights how challenging the jobs market is for employers and job seekers. Both employers and job seekers are struggling to connect with the right opportunities and more needs to be done to address this. Employers must rethink their hiring strategies and clearly define what they are looking for, based on data and insights. Job seekers must also invest in personal development that will make it easier for them to stand out in such a crowded and competitive market."
Weitz also added that, "We believe that Africa's greatest asset is its people and their entrepreneurial spirit. With the expected growth in the continent's population, we must begin to put structures in place that will make it easier for African businesses to make the most of this resource."
According to Hilda Kragha, Managing Director of ROAM Africa's Jobs platforms, "With the current state of the jobs market, Africans cannot afford to continue with the antiquated recruitment processes that are commonplace in many organisations. We must prioritise a digital approach to recruitment, which brings transparency to Africa's labour market while connecting people to work opportunities that will improve their livelihood. We must also embrace objectivity in the recruitment process by incorporating innovation that makes it easier to fairly and consistently sort for the best candidates. This will ensure that only qualified candidates are applying for roles and employers get an accurate picture of jobseekers' capabilities. A win-win for both job seekers and employers."
"Our data highlights both the challenge and opportunity that come with the African jobs market. We must address the challenge of rampant unemployment but also embrace the opportunity to transform how recruitment is done. By doing this, we will not only be addressing the current problems but also future-proofing our businesses and organisations for generations to come."
IDC Examines Rise of Innovative Digital Strategies in West Africa

More than 100 of West Africa's most influential IT and business decision makers gathered online this week for the 8th annual installment of the IDC West Africa CIO Summit , with Kashifu Inuwa, director general of Nigeria's National Information Technology Development Agency (NITDA) presenting the day's opening address.
Hosted on IDC's industry-leading digital platform, the event brought together senior business leaders, influential IT heads, and respected industry analysts to share their collective expertise around the theme 'Innovative Digital Strategies: Evolving to the Demands of a New Reality'.

"Evolving to the demands of a new reality will require changes in approach to connectivity and IT infrastructure, security, workforce, and customer experience," said Mark Walker, IDC's associate vice president for Sub-Saharan Africa, as he welcomed the delegates. "Executive buy-in and collaboration across lines of business and technology leadership will be key to facilitating this transformation."

"Securing this executive buy-in will require a clear focus on the individual goals of the entire C-suite," added Oluwole Babatope, IDC's senior research analyst in West Africa. "Indeed, IT leaders should ensure innovative digital strategies incorporate the CEO's goal of customer experience, the CMO's goal of customer engagement, the COO's goal of customer journey, and the CFO's goal of cost management."

The IDC West Africa CIO Summit 2021 combined presentations, panel discussions, real-life use cases, and individual technology tracks to give delegates exclusive guidance on overcoming the challenges that lie in wait. IDC's chief research officer, Meredith Whalen, presented the Summit's keynote address, 'The Future Enterprise: Developing Digital Resiliency ', in which she warned the region's businesses that COVID-19 will not be the last disruption they face.

The event also played host to the launch of IDC's CIO Advisory Council for West Africa. The council is an independent industry body tasked with spurring collaboration, incubating innovation, and accelerating the proliferation of new technology trends across the region, and its esteemed members for 2021 include: Bukola Ajetunmobi, CIO, Providus Bank; Oluwaseun Solanke, CIO, Airtel Nigeria; Prasanna Burri, Group CIO, Dangote Group; Richard Amafonye, CIO, Wema Bank; Tobe Nnadozie, Divisional Head, Business Technology & Digital Innovation, CSCS; Godfred Ofori-Som, Head of IT, Ghana National Petroleum Corporation; Tagbo Nnoli, CIO, Polaris Bank and; Foster Ekuede Lelekele, Director, Management Information Systems, Ghana Highway Authority For the very first time, this year's IDC West Africa CIO Summit incorporated a dedicated CIO Masterclass Arena that attendees were able to access throughout the course of the event. This section of the virtual platform showcased a series of exclusive CXO best-practice presentations, fireside chats, and panel discussions with more than 30 respected industry thought leaders from global and regional pioneers such as HSBC, Chevron Corporation, McDonald's, Levi Strauss & Co., Toyota, OANDA, ARB Apex Bank, and Nigeria's Central Securities Clearing System.

IDC would like to thank the following partners for their invaluable contribution to the success of the IDC West Africa CIO Summit 2021: Summit Partners: VMware and UiPath; Platinum Partners: Palo Alto Networks, Dell Technologies, Citrix, Poly, and Open Text; Technology Focus Group Partners: Darktrace, Check Point, Hewlett Packard Enterprise operated by Selectium, ManageEngine, and FireEye.
Canon Collaborate With Nigeria, Egypt, Kenya Creative Communities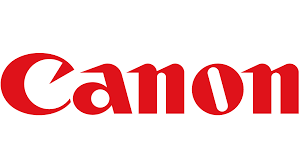 Canon Central and North Africa (CCNA) has invited film and photography communities across Africa to connect and collaborate. They are excited to announce the first three: SYNC School in Cairo, Egypt; Peexoo, a Nigerian photography hub, and the Photographers' Association of Kenya (PAK).
More are welcome as the global imaging leaders would like to develop creative collaborations in every country in the region. Canon has been a long-standing supporter of film and photography education groups. These relationships can now go deeper by sharing Canon expertise, knowledge and technology, with regular masterclasses, training opportunities, photo booths and competitions.

Canon is committed to build closer ties with its customers and the collaborations are a way to inspire and enrich the next generation of image-makers. "Our mission is to empower people to see the bigger picture, on a grand yet local level," explains Amine Djouahra, sales and marketing director for Canon Central & North Africa. "In this rapidly changing, image-based culture, we want to explore new and innovative ideas with a wider audience."

There has been an enthusiastic response: "SYNC is a community based school of 94,000 for creatives in Egypt with photographers, filmmakers and content creators. We are thrilled to build this relationship with Canon and learn, grow and create together," said SYNC's founder and creative director, Mustafa Sharara.

Peexoo, a photography hub powered by artificial intelligence, brings together 2,000+ photographers and videographers from across Nigeria. "We change perceptions through film and photography," said Peexoo Co-Founder, tech-preneur Steven Kelechi Nwadike. "We are ecstatic that Canon is joining us on this journey."

The Professional Photographers' Association of Kenya (PAK) is the leading photographic society in the country, representing professionals, amateurs and hobbyists. "We are proud to partner with Canon at this time, a collaboration which will uplift, inspire and encourage our photographic community," said Victor Otieno, PAK Treasurer.

Through the collaborations, community members gain exclusive access to masterclasses with Canon ambassadors including Emmanuel Oyeleke (https://bit.ly/3xpFaOD) and Yagazi Emezi (https://bit.ly/2SHkx1A) who will present a masterclass to Peexoo members and Menna Hossam (https://bit.ly/3vvefzE) who will present "Fine art and fashion photographer: Challenges of this genre & the future of creating enchanting images in the era of social media", to SYNC School members.

Regular competitions will be used to challenge and inspire with exciting prizes such as Canon's mini phone-to-printer Zoemini, the portable Selphy and the G-Series printers, as well as a compact Powershot SX720 and mirrorless M50 cameras.

Hands-on 'touch and try' sessions with cutting-edge Canon R system technology, EOS cameras and lenses are in the plan with special, members-only discounts available on Canon equipment.

Canon's interest in developing and recognising excellence both in amateur and professional photographers goes beyond this. The Canon Future Focus programme for students is in its fifth year and the inaugural Redline Challenge for amateur photographers received great response in entries from African region.

"We believe in enriching local creatives and welcome the opportunity to connect and support the next generation of visual storytellers. By investing expertise, technology and opportunities in them, we hope to enhance their art, skills and future careers," said Amine Djouahra.
Facebook Highlights Afrocentric Liquor Loved in Homes and Bars Globally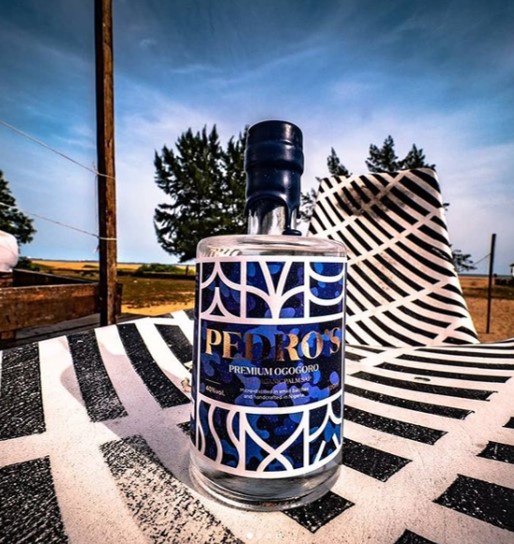 In commemoration of this year's Africa's Day, Facebook draws attention to a brand that is helping to reshape, refine and reproduce a drink viewed by many as a 'drink for the streets'.
This drink is popularly known as 'ogogoro' and the brand that's putting this drink on the global map is Pedro's Premium Ogogoro. With an Instagram page that has been deliberately designed to charm people from all walks of life into getting a taste of this drink, Pedro is doing a great job of spreading the tentacles of Nigeria's cultural drink into the world's most urban regions.
From Lagos Nigeria, Pedro's premium ogogoro has now found a market in Ghana, Kenya and London. Let's take a quick peek at seven things we can learn about this Afrocentric liquor that's now finding its way to bars across the world.
Ogogoro can be both traditional and modern
A first glance at Pedro's Instagram page portrays the enticing look of a bottle with a splendid blue label. Pedro's has proven that the drink called 'ogogoro' can look premium and be compared with Western alcoholic drinks like vodka, whiskey, brandy, etc.
Ogogoro is loved by all and sundry
From the riverine communities of Nigeria's southern regions, Pedro's shows that ogogoro can transcend rural borders and find its way into the hands and homes of people living in highbrow areas of Lagos and other countries like Ghana, Kenya and the UK.
Ogogoro isn't just about the drink, it's about the culture
Pedro's Premium Ogogoro constantly shows how the culture behind the drink is vital. A preview of the photos on the brand's Instagram page shows several images of African cultural items. It's obvious that the culture is what drives the brand, not just the liquor. Maybe, there's a spirit in this spirit drink called ogogoro.
People love ogogoro
Every now and then, you'll see Instagram posts from Pedro's explaining that their stock has been sold out which leads to a safe assumption that the demand for premium ogogoro is almost more than the supply.
You can use ogogoro in cocktails
Cocktails are known to contain such heavy spirits as whiskey and vodka but it's interesting to note that ogogoro can also make for a good base in cocktail drinks and they can actually look and taste great.
Ogogoro can also use some pairings
Fans of alcoholic drinks are definitely aware of the multiple variations of meals and other stuff that probably go well with their favourite liquor. Ogogoro is not an exception. Asides distilling this premium spirit, Pedro's goes through the task of educating the inexperienced or unknowing drinker about possible pairings that would be great with this drink.
Premium ogogoro is made from four key processes
Premium ogogoro is obtained from the oil or raffia palm tree and has to go through four key processes namely, tapping, fermentation, distillation and refinement. The tapping is done in the rural areas by palm wine tappers; this is also where the natural fermentation occurs traditionally using wild yeast. The first round of distillation is also carried out by rural practitioners to help preserve the otherwise fermented sap. The final process is what separates premium ogogoro from its rural counterpart to give it that premium taste.
Learn more about Pedro's Premium Ogogoro on the official Facebook Africa page and on a dedicated 'Made by Africa, Loved by the World' microsite to get a glimpse into the growth and success of the Afrocentric liquor that is loved in homes and bars across the world.