World Economic Forum publishes blockchain 'Bill of Rights'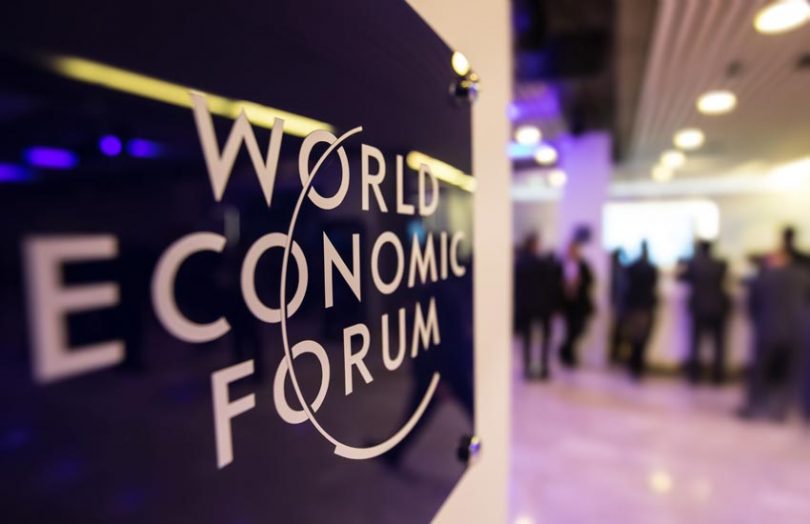 COVID-19 has accelerated the development and use of emerging technology across industries. For blockchain technology to scale in its next phase, global alignment between the public and private sectors is needed.

To help individuals and companies build trust and preserve the fundamental values of blockchain technology, the World Economic Forum's Global Blockchain Council developed the "Presidio Principles: Foundational Values for a Decentralized Future."
Co-designed at the World Economic Forum's offices in the Presidio of San Francisco, sixteen principles aim to protect users and preserve the values of the technology so that all can benefit.

"The blockchain ecosystem needed a baseline for designing applications that preserve the rights of users," said Sheila Warren, Head of Blockchain and Data Policy, World Economic Forum. "During our council meeting, we realized we could help curb many of the mistakes and missteps seen so far if we were able to provide developers, governments and executives with a 'Bill of Rights' style document."

Rights are grouped into four broad pillars: Transparency & Accessibility – the right to information about the system; Privacy & Security – the right to data protection; Agency & Interoperability – the right for individuals to own and manage their data; and Accountability & Governance – the right for system users to understand available recourse.

The Presidio Principles

Applications built on top of blockchain-based systems should preserve the following participant rights. A participant should have access to information that would enable them to:

Understand how a service is operated, including potential risks of the service, availability of source code, and the rules and standards upon which it is based.
Understand the potential risks and benefits of a service's use of blockchain technology.
Understand system performance expectations and where the responsibility for service delivery lies.
Understand the rights and obligations of different participants in the system.

A participant should be able to:

Create, manage, and independently store cryptographic keys.
Manage consent of data stored in third-party systems.
Port data between interoperable systems or parts of a system.
Revoke consent for future data collection.
Have access to information sufficient to facilitate system interoperability.
Assess if their data is at risk through appropriate disclosure procedures, which may include, but are not limited to, an examination of audit results, certifications, or source code.
Have their data protected in accordance with internationally recognized technical security standards.
Limit data collection to that which is necessary and data use to the purpose for which it was provided.
Verify – through third-party or self-created tools – that operations have been completed and confirmed in accordance with the system's rules.
Access information needed to: (a) understand the system's governance and rules and (b) pursue effective recourse mechanisms.
Opt-out of using applications that don't treat data in accordance with internationally recognized governance and data protection standards.
Rectify demonstrably false, inaccurate, or incomplete data when necessary.

The Principles include a menu of options for how organizations or individuals can take action. A list of signatories is available to view and self-regulate/hold others accountable.

The genesis for this idea came during the first meeting of the Forum's Global Blockchain Council in 2019. The content was developed and workshopped in sessions around the world, including at the Annual Meeting in Davos 2020 with a variety of members of the blockchain community, government officials, civil society members and business leaders. A public comment period on the developer platform GitHub was open from 10 April 2020 to 5 May 2020.

"Our Global Blockchain Council membership reflects varying ideological perspectives on what blockchain technology is appropriate for and where it is going, ranging from bitcoin maximalists to enterprise service providers," Warren said. "This highly opinionated group came together and agreed that the blockchain community needed the foundational principles we are presenting today. Agreement from across Council members, despite their divergent perspectives, indicates the critical need for a values-based document like this in order to ensure that the technology remains true to its roots as the application layer starts to scale."

The Forum is partnering with ecosystem leaders from Hyperledger and Ethereum, as well as the consulting and investor communities to issue specific "Guidance Documents" around how the principles can be implemented on a more tactical level. These will further help developers, governments, executives, corporate boards, international organizations and others implement the principles and take action now.

Additionally, Global Blockchain Council members will be partnering with individual organizations, associations and membership-based entities and investors for virtual sessions on how companies can meaningfully implement the Principles in their operations.

Early Adopters and Supporters

"I accepted the nomination to Co-Chair the Global Blockchain Council because I believe despite differences in methods and philosophies, there's a shared feeling in the blockchain ecosystem that this technology is truly disruptive, democratizing access to money and ownership of data in ways that we never could before," said Elizabeth Rossiello, Chief Executive Officer, AZA Finance. "As a founder and entrepreneur, I know that the Presidio Principles will encourage wider accessibility to emerging technologies and therefore wider potential for adopters."

"As fiduciaries, it is our responsibility to act not only in the interest of our investors, but also in a manner that better aligns investor outcomes with the broader objectives of society," said Meltem Demirors, Chief Strategy Officer, CoinShares. "By incorporating the Presidio Principles into our investment analysis, ownership policies, and disclosures, we will introduce a voluntary set of investment guidelines for professional asset managers allocating institutional capital into digital currencies and blockchain networks."

"As open sourced and decentralized systems keep moving forward, we have seen how challenging it can be to build guidelines that apply to different and evolving blockchain projects, and that help teams work to solve problems together," said Aya Miyaguchi, Executive Director, Ethereum Foundation. "Fortunately and thanks to the hard work of everyone involved, I believe that the Principles will provide a high-level framework that can really help these critical conversations continue throughout the lifespan of the technology."

"As an open source community, we are focused on developers," said Brian Behlendorf, Executive Director, Hyperledger, Linux Foundation. "How they choose to build their solutions affects not only the users of today, but the trajectory of the technology. We are exploring ways for our community of developers to not just read and sign onto the principles – but look for ways to meaningfully integrate them into their processes."

"Decentralized protocols are designed to enhance trust and security through transparency," said Joseph Lubin, Founder of ConsenSys. "The Presidio Principles are a valuable next step for creating ecosystem-wide accountability to these goals. We hope all builders of Ethereum-based projects – and across the blockchain landscape – will sign on to demonstrate their commitment to the users of their systems and applications."

"We have built our blockchain business around the key needs and requirements of our clients and we are excited to join with others to advance these principles," said David Treat, Senior Managing Director and Global Blockchain Lead, Accenture. "Our focus is to responsibly apply this technology to drive real value with a priority on inclusion and social impact, particularly in these challenging times where there is so much potential to help."

"The World Food Programme has been exploring blockchain technology for many years to help expand refugee choices for assistance more efficiently, transparently and securely," said Arif Husain, Chief Economist and Director of the Food Security Analysis and Trends Service at United Nations World Food Programme. "Ensuring that the people we serve truly benefit from every blockchain deployment is of utmost importance to us. We welcome the opportunity to use these principles ourselves but also to share more widely with our peers in the International Organisations community."

"The Presidio Principles will become a global benchmark for good governance and accountability for the next generation of decentralized technology platforms," said Tomicah Tillemann, Founder and Director, Digital Impact and Governance Initiative, New America. "At a moment when demand for accessible digital services is surging, the Principles will help the private sector and government create solutions that offer people more control of their data, privacy, and digital rights. We are grateful for the opportunity to collaborate with the World Economic Forum and an extraordinary group of leaders in developing this framework."

"In our mission to empower everyone with economic freedom, we created and support Zcash as a fair and open currency," said Zooko Wilcox, CEO of the Electric Coin Company. "Our values and commitment to high standards of user consent, security, and organizational transparency align strongly with the Presidio Principles and we look forward to their use as a standard in support of human freedoms."

"Colombia views the Fourth Industrial Revolution as a significant opportunity for our country and we have worked to create an environment that favours and accelerates the transition to Industry 4.0," said Victor Munoz, High Presidential Counsellor for Economic Affairs and Digital Transformation, Colombia. "We supported the creation of the Presidio Principles – as well as guidelines and design principles for public institutions – because we wanted to ensure that progress can continue rapidly and responsibly, ensuring that basic characteristics like security and data privacy are secured for our citizens."

"In the Digital Economy 1.0 the focus was mainly on centralized efficiency and scale, too often at the expense of individuals' privacy and rights," said Jen Zhu Scott, Founding Principal, Radian Partners. "The Presidio Principles are designed to encourage aspiring entrepreneurs, builders, and participants to co-create a Digital Economy 2.0 that is inclusive, transparent, and with profound respect and protection to individual digital rights so we can empower the people as well as the businesses."

"Ongoing dialogue between all stakeholders is critical to help businesses and governments alike navigate the challenges and opportunities presented by blockchain innovation," said Greg Medcraft, Director, Directorate for Financial and Enterprise Affairs, Organisation for Economic Co-operation and Development (OECD). "The Presidio Principles are an important contribution to this essential dialogue".

"Blockchain, as the Internet of Value, holds enormous potential to build a more sustainable, prosperous, healthy and just world," said Don Tapscott, Co-founder and Executive Chairman of the Blockchain Research Institute. "But people and organizations will determine how and to what goals this innovation is applied. The Blockchain Research Institute was pleased to contribute to the Presidio Principles and we commit to advocate them globally to help ensure the promise of this technology is fulfilled."

"Technology holds great potential for increasing trust and transparency – but if not deployed correctly, it also holds great risk to the world's most vulnerable," said Delia Ferreira Rubio, Chair of Transparency International. "We want to use these Principles in our work across the globe to ensure that the user and technology's potential for good is at the heart of each design choice."

"We commend the World Economic Forum's initiative on achieving wide alignment and responsible adoption of transformative technologies," said Linda Pawczuk, US Blockchain Leader, Deloitte Consulting LLP.

"Everledger was founded in 2015 with the mission of digital transparency," said Leanne Kemp, Founder and Chief Executive Officer, Everledger. "The space has evolved over time, but it is clear that most are here to transform the way things operate for the better. We are excited to use the Principles in conversations internally and with our partners to hold each other accountable to the vision we are trying to achieve."

"At OmiseGO, we believe that the ability for people to transfer money globally and without restrictions has become a basic human need," said Vansa Chatikavanij, Chief Executive Officer, OmiseGO. "Our contribution towards a more financially accessible world is to launch the OMG Network to scale Ethereum transactions and lower the cost barrier, without sacrificing security. User protection and governance are critical for fintech players. The Presidio Principles is a starting point to help ensure innovation can progress with sufficient consideration."
MTN Unveils Plans for 2025 African Domination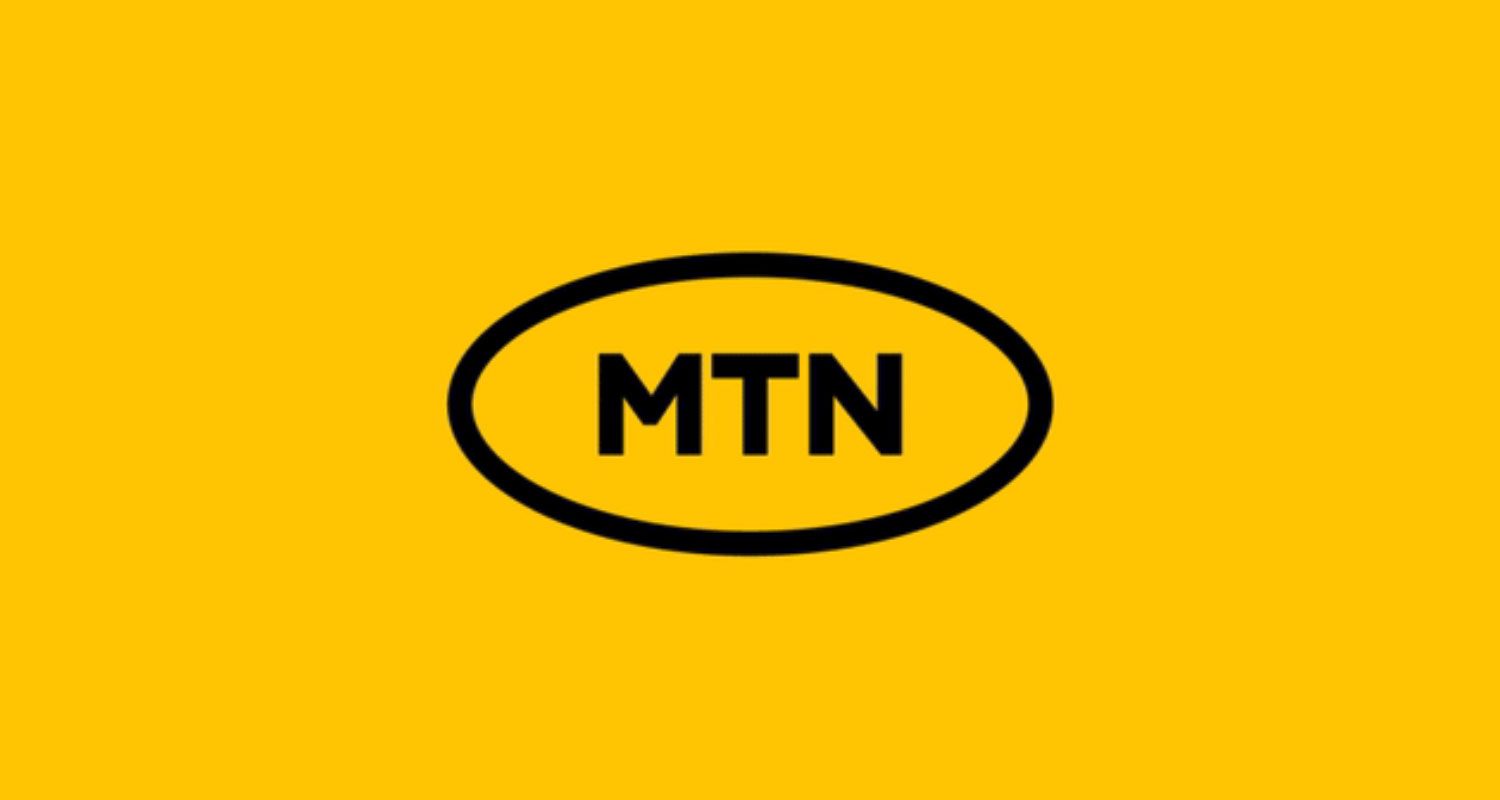 The Chief Strategy and Transformation of Officer, MTN Group, Mr. Chika Ekeji said MTN plans to become the leading player in the fintech solutions (Momo), digital finance (Ayoba), enterprise services, network as a service (NaaS) and API marketplace (Chenosis) spaces over the next three years.
Ekeji stated this in a presentation made to MTN Media Innovation Programme Fellows who visited the company's headquarters in Fairlands, Johannesburg, South Africa as part of their study trip to University of Witswatersrand and MTN Group, said MTN intends to connect 100 million mobile money (MoMo) users, 100 million Ayoba users, $0.5 billion enterprise service revenue, become number one Africa's NaaS platform and API gateway respectively.
On connectivity, "We intend to have 300 million total mobile users, 200 million mobile data users, 10 million home broadband users and $0.5 billion fiber investment. On the financial side, intend to achieve 15 per cent revenue growth par annum, 25 per cent of revenue from platform, Rand 6 billion cost savings and 40 per cent EBITDA margin. Rand 25 billion ARP proceeds, 1.0x holdco leverage, $2 billion capital expenditure per annum maintained and 20 per cent return on equity (ROE)," he said.
Why Turaco Is Investing $10m In Nigeria, Others

Turaco, the leading insurtech driving mass market insurance adoption, which closed a $10 million Series A equity round, plans to free people from the fear of financial shocks caused by unexpected health risks.
Turaco is able to achieve this through a B2B and B2B2C business model, forming partnerships with top tech-enabled companies with a large pool of customers or staff in emerging markets, including some of the continent's most trusted brands such as Sun King, One Acre Fund, Tugende, M-KOPA and VisionFund.
Founded in 2019, Turaco is a distributor, broker, and key customer interface between the underwriter and the end consumer. Through its active partnerships, the insurtech has designed and delivered a suite of bespoke medical, life, asset, and vehicle insurance packages that have already covered over half a million lives across Nigeria, Kenya, and Uganda. Targeted at underserved customers and low-income earners, Turaco embeds its service as a white-labeled offering that is bundled with a partner's core product or service while integrating with their existing payment processes to collect premiums.
Google Invests in Lori Systems to Help Bring Digital Transport Management to Africa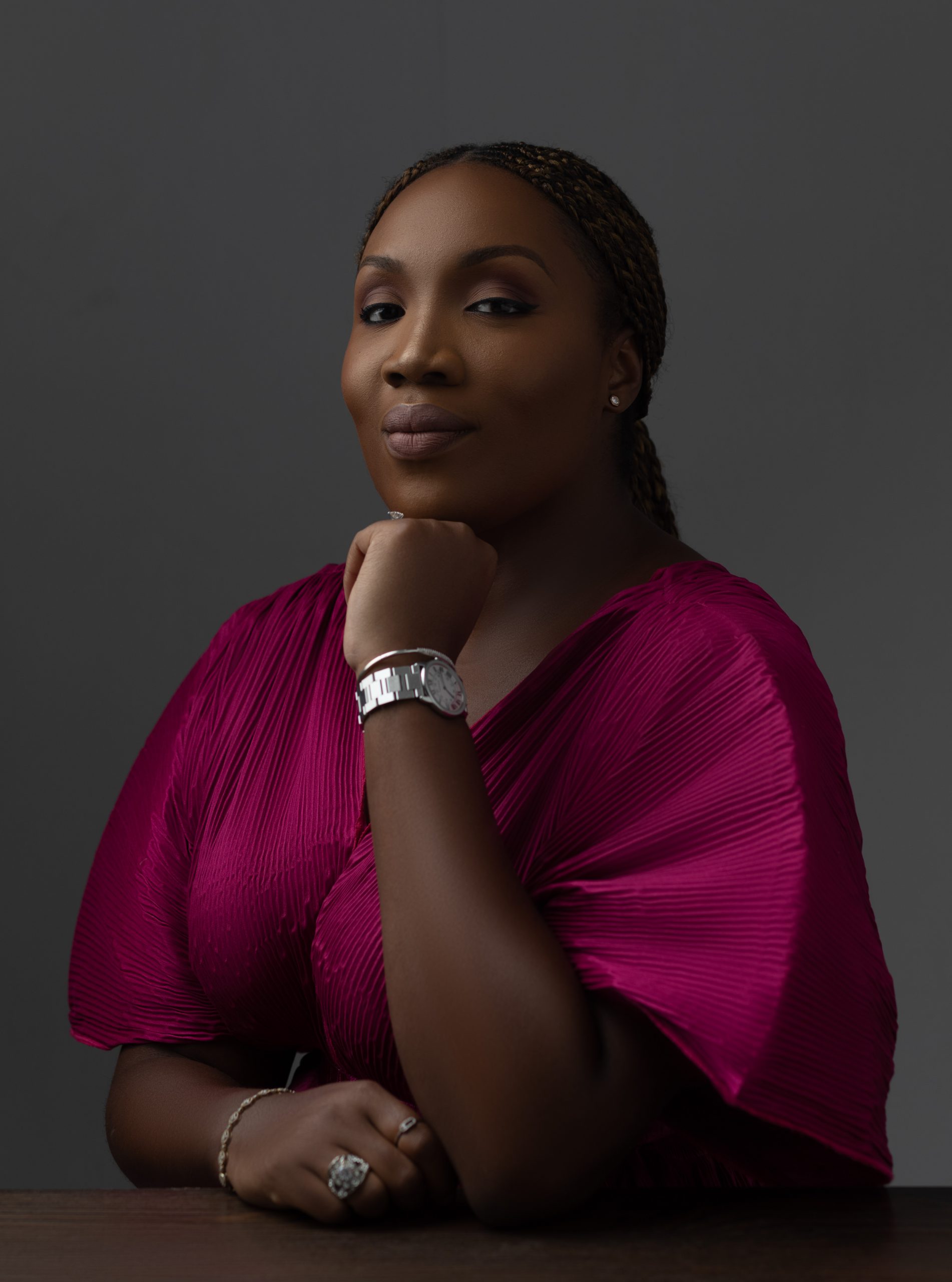 Lori Systems (www.lorisystems.com), the e-logistics company digitizing haulage and providing shippers with solutions to efficiently manage their cargo and transporters, has announced an investment from Google.
Named by the Financial Times earlier this year as Africa's seventh fastest-growing company, Lori Systems has helped thousands of shippers and carriers move over $10 billion of cargo across the continent since its founding in 2017.
According to Knight Frank's Logistics Africa report, 75% of the price of a product in Africa is attributed to logistics (compared to just 6% in the U.S.). On the continent, logistics operators face a host of problems; from fragmented supply and demand markets to inconsistent pricing, paper documentation and little or no access to financing.
A pioneer in e-logistics in Africa, Lori Systems lowers the cost of goods by eliminating pain points along the cargo journey: seamlessly connecting shippers to transportation, providing shippers with solutions to efficiently manage their cargo and transporters, and digitizing their entire transport operations from sourcing transportation to documentation and payments.
This new investment is the third from Google's $50 Million Africa Investment Fund, which CEO Sundar Pichai announced in October 2021. It comes off the back of the launch of Google's first product development center on the continent, in Nairobi, Kenya, the city where Lori Systems first launched.
"At Google, we understand the transformative power digitisation can bring to the African continent. There is so much potential in the region, but it's only through innovation that this can be fully unlocked. Lori Systems is a great example of how technology can be scalable across Africa, and how, in turn, this can drive meaningful economic development. We're excited to see where the future takes a business like this." comments Nitin Gajria, Google's Managing Director for Sub-Saharan Africa.
Jean-Claude Homawoo, Lori Systems Co-founder & CPO, comments, "In recent years the global logistics industry has seen much innovation. However global supply chains are in dire need of modernization, with technologies yet to reach critical scale.
On the continent, the African Continental Free Trade Area (AfCFTA) is expected to lead to an 81% increase in intra-African trade, providing a $21.9 Billion opportunity in untapped trade potential that the 54 ratifying countries are hoping to capitalize on over the next 5 years. Logistics is key to unlocking this opportunity."
"We're excited to have Google as a partner as we continue to build the operating system for emerging market logistics. Our vision of the future of logistics in Africa is one that is digital, scalable and more efficient." said Lori Systems CEO Uche Ogboi.
"We have been successful, achieving up to 20% price reduction for cargo owners and nearly 2x increase in truck utilization for transporters on our platform. We are excited about this funding as it will allow us to continue driving superior efficiencies across logistics on the continent," Ogboi added.