World Economic Forum publishes blockchain 'Bill of Rights'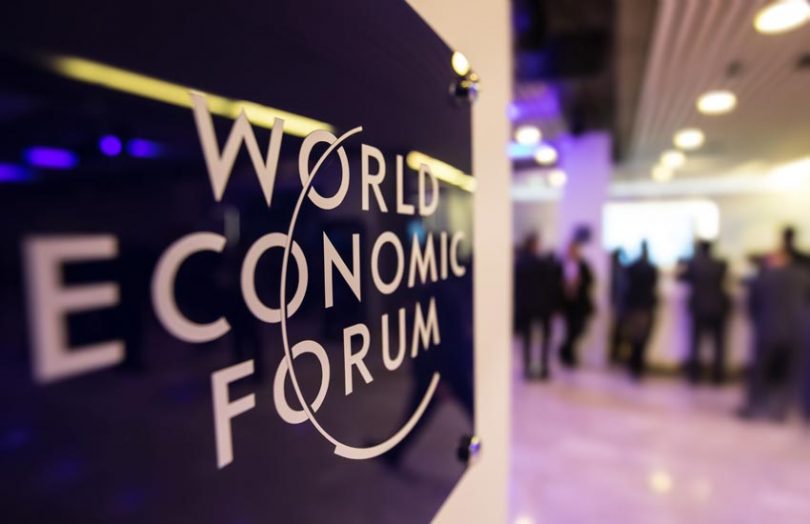 COVID-19 has accelerated the development and use of emerging technology across industries. For blockchain technology to scale in its next phase, global alignment between the public and private sectors is needed.

To help individuals and companies build trust and preserve the fundamental values of blockchain technology, the World Economic Forum's Global Blockchain Council developed the "Presidio Principles: Foundational Values for a Decentralized Future."
Co-designed at the World Economic Forum's offices in the Presidio of San Francisco, sixteen principles aim to protect users and preserve the values of the technology so that all can benefit.

"The blockchain ecosystem needed a baseline for designing applications that preserve the rights of users," said Sheila Warren, Head of Blockchain and Data Policy, World Economic Forum. "During our council meeting, we realized we could help curb many of the mistakes and missteps seen so far if we were able to provide developers, governments and executives with a 'Bill of Rights' style document."

Rights are grouped into four broad pillars: Transparency & Accessibility – the right to information about the system; Privacy & Security – the right to data protection; Agency & Interoperability – the right for individuals to own and manage their data; and Accountability & Governance – the right for system users to understand available recourse.

The Presidio Principles

Applications built on top of blockchain-based systems should preserve the following participant rights. A participant should have access to information that would enable them to:

Understand how a service is operated, including potential risks of the service, availability of source code, and the rules and standards upon which it is based.
Understand the potential risks and benefits of a service's use of blockchain technology.
Understand system performance expectations and where the responsibility for service delivery lies.
Understand the rights and obligations of different participants in the system.

A participant should be able to:

Create, manage, and independently store cryptographic keys.
Manage consent of data stored in third-party systems.
Port data between interoperable systems or parts of a system.
Revoke consent for future data collection.
Have access to information sufficient to facilitate system interoperability.
Assess if their data is at risk through appropriate disclosure procedures, which may include, but are not limited to, an examination of audit results, certifications, or source code.
Have their data protected in accordance with internationally recognized technical security standards.
Limit data collection to that which is necessary and data use to the purpose for which it was provided.
Verify – through third-party or self-created tools – that operations have been completed and confirmed in accordance with the system's rules.
Access information needed to: (a) understand the system's governance and rules and (b) pursue effective recourse mechanisms.
Opt-out of using applications that don't treat data in accordance with internationally recognized governance and data protection standards.
Rectify demonstrably false, inaccurate, or incomplete data when necessary.

The Principles include a menu of options for how organizations or individuals can take action. A list of signatories is available to view and self-regulate/hold others accountable.

The genesis for this idea came during the first meeting of the Forum's Global Blockchain Council in 2019. The content was developed and workshopped in sessions around the world, including at the Annual Meeting in Davos 2020 with a variety of members of the blockchain community, government officials, civil society members and business leaders. A public comment period on the developer platform GitHub was open from 10 April 2020 to 5 May 2020.

"Our Global Blockchain Council membership reflects varying ideological perspectives on what blockchain technology is appropriate for and where it is going, ranging from bitcoin maximalists to enterprise service providers," Warren said. "This highly opinionated group came together and agreed that the blockchain community needed the foundational principles we are presenting today. Agreement from across Council members, despite their divergent perspectives, indicates the critical need for a values-based document like this in order to ensure that the technology remains true to its roots as the application layer starts to scale."

The Forum is partnering with ecosystem leaders from Hyperledger and Ethereum, as well as the consulting and investor communities to issue specific "Guidance Documents" around how the principles can be implemented on a more tactical level. These will further help developers, governments, executives, corporate boards, international organizations and others implement the principles and take action now.

Additionally, Global Blockchain Council members will be partnering with individual organizations, associations and membership-based entities and investors for virtual sessions on how companies can meaningfully implement the Principles in their operations.

Early Adopters and Supporters

"I accepted the nomination to Co-Chair the Global Blockchain Council because I believe despite differences in methods and philosophies, there's a shared feeling in the blockchain ecosystem that this technology is truly disruptive, democratizing access to money and ownership of data in ways that we never could before," said Elizabeth Rossiello, Chief Executive Officer, AZA Finance. "As a founder and entrepreneur, I know that the Presidio Principles will encourage wider accessibility to emerging technologies and therefore wider potential for adopters."

"As fiduciaries, it is our responsibility to act not only in the interest of our investors, but also in a manner that better aligns investor outcomes with the broader objectives of society," said Meltem Demirors, Chief Strategy Officer, CoinShares. "By incorporating the Presidio Principles into our investment analysis, ownership policies, and disclosures, we will introduce a voluntary set of investment guidelines for professional asset managers allocating institutional capital into digital currencies and blockchain networks."

"As open sourced and decentralized systems keep moving forward, we have seen how challenging it can be to build guidelines that apply to different and evolving blockchain projects, and that help teams work to solve problems together," said Aya Miyaguchi, Executive Director, Ethereum Foundation. "Fortunately and thanks to the hard work of everyone involved, I believe that the Principles will provide a high-level framework that can really help these critical conversations continue throughout the lifespan of the technology."

"As an open source community, we are focused on developers," said Brian Behlendorf, Executive Director, Hyperledger, Linux Foundation. "How they choose to build their solutions affects not only the users of today, but the trajectory of the technology. We are exploring ways for our community of developers to not just read and sign onto the principles – but look for ways to meaningfully integrate them into their processes."

"Decentralized protocols are designed to enhance trust and security through transparency," said Joseph Lubin, Founder of ConsenSys. "The Presidio Principles are a valuable next step for creating ecosystem-wide accountability to these goals. We hope all builders of Ethereum-based projects – and across the blockchain landscape – will sign on to demonstrate their commitment to the users of their systems and applications."

"We have built our blockchain business around the key needs and requirements of our clients and we are excited to join with others to advance these principles," said David Treat, Senior Managing Director and Global Blockchain Lead, Accenture. "Our focus is to responsibly apply this technology to drive real value with a priority on inclusion and social impact, particularly in these challenging times where there is so much potential to help."

"The World Food Programme has been exploring blockchain technology for many years to help expand refugee choices for assistance more efficiently, transparently and securely," said Arif Husain, Chief Economist and Director of the Food Security Analysis and Trends Service at United Nations World Food Programme. "Ensuring that the people we serve truly benefit from every blockchain deployment is of utmost importance to us. We welcome the opportunity to use these principles ourselves but also to share more widely with our peers in the International Organisations community."

"The Presidio Principles will become a global benchmark for good governance and accountability for the next generation of decentralized technology platforms," said Tomicah Tillemann, Founder and Director, Digital Impact and Governance Initiative, New America. "At a moment when demand for accessible digital services is surging, the Principles will help the private sector and government create solutions that offer people more control of their data, privacy, and digital rights. We are grateful for the opportunity to collaborate with the World Economic Forum and an extraordinary group of leaders in developing this framework."

"In our mission to empower everyone with economic freedom, we created and support Zcash as a fair and open currency," said Zooko Wilcox, CEO of the Electric Coin Company. "Our values and commitment to high standards of user consent, security, and organizational transparency align strongly with the Presidio Principles and we look forward to their use as a standard in support of human freedoms."

"Colombia views the Fourth Industrial Revolution as a significant opportunity for our country and we have worked to create an environment that favours and accelerates the transition to Industry 4.0," said Victor Munoz, High Presidential Counsellor for Economic Affairs and Digital Transformation, Colombia. "We supported the creation of the Presidio Principles – as well as guidelines and design principles for public institutions – because we wanted to ensure that progress can continue rapidly and responsibly, ensuring that basic characteristics like security and data privacy are secured for our citizens."

"In the Digital Economy 1.0 the focus was mainly on centralized efficiency and scale, too often at the expense of individuals' privacy and rights," said Jen Zhu Scott, Founding Principal, Radian Partners. "The Presidio Principles are designed to encourage aspiring entrepreneurs, builders, and participants to co-create a Digital Economy 2.0 that is inclusive, transparent, and with profound respect and protection to individual digital rights so we can empower the people as well as the businesses."

"Ongoing dialogue between all stakeholders is critical to help businesses and governments alike navigate the challenges and opportunities presented by blockchain innovation," said Greg Medcraft, Director, Directorate for Financial and Enterprise Affairs, Organisation for Economic Co-operation and Development (OECD). "The Presidio Principles are an important contribution to this essential dialogue".

"Blockchain, as the Internet of Value, holds enormous potential to build a more sustainable, prosperous, healthy and just world," said Don Tapscott, Co-founder and Executive Chairman of the Blockchain Research Institute. "But people and organizations will determine how and to what goals this innovation is applied. The Blockchain Research Institute was pleased to contribute to the Presidio Principles and we commit to advocate them globally to help ensure the promise of this technology is fulfilled."

"Technology holds great potential for increasing trust and transparency – but if not deployed correctly, it also holds great risk to the world's most vulnerable," said Delia Ferreira Rubio, Chair of Transparency International. "We want to use these Principles in our work across the globe to ensure that the user and technology's potential for good is at the heart of each design choice."

"We commend the World Economic Forum's initiative on achieving wide alignment and responsible adoption of transformative technologies," said Linda Pawczuk, US Blockchain Leader, Deloitte Consulting LLP.

"Everledger was founded in 2015 with the mission of digital transparency," said Leanne Kemp, Founder and Chief Executive Officer, Everledger. "The space has evolved over time, but it is clear that most are here to transform the way things operate for the better. We are excited to use the Principles in conversations internally and with our partners to hold each other accountable to the vision we are trying to achieve."

"At OmiseGO, we believe that the ability for people to transfer money globally and without restrictions has become a basic human need," said Vansa Chatikavanij, Chief Executive Officer, OmiseGO. "Our contribution towards a more financially accessible world is to launch the OMG Network to scale Ethereum transactions and lower the cost barrier, without sacrificing security. User protection and governance are critical for fintech players. The Presidio Principles is a starting point to help ensure innovation can progress with sufficient consideration."
Why Cellulant and UBA Expanded Payments in 19 African Countries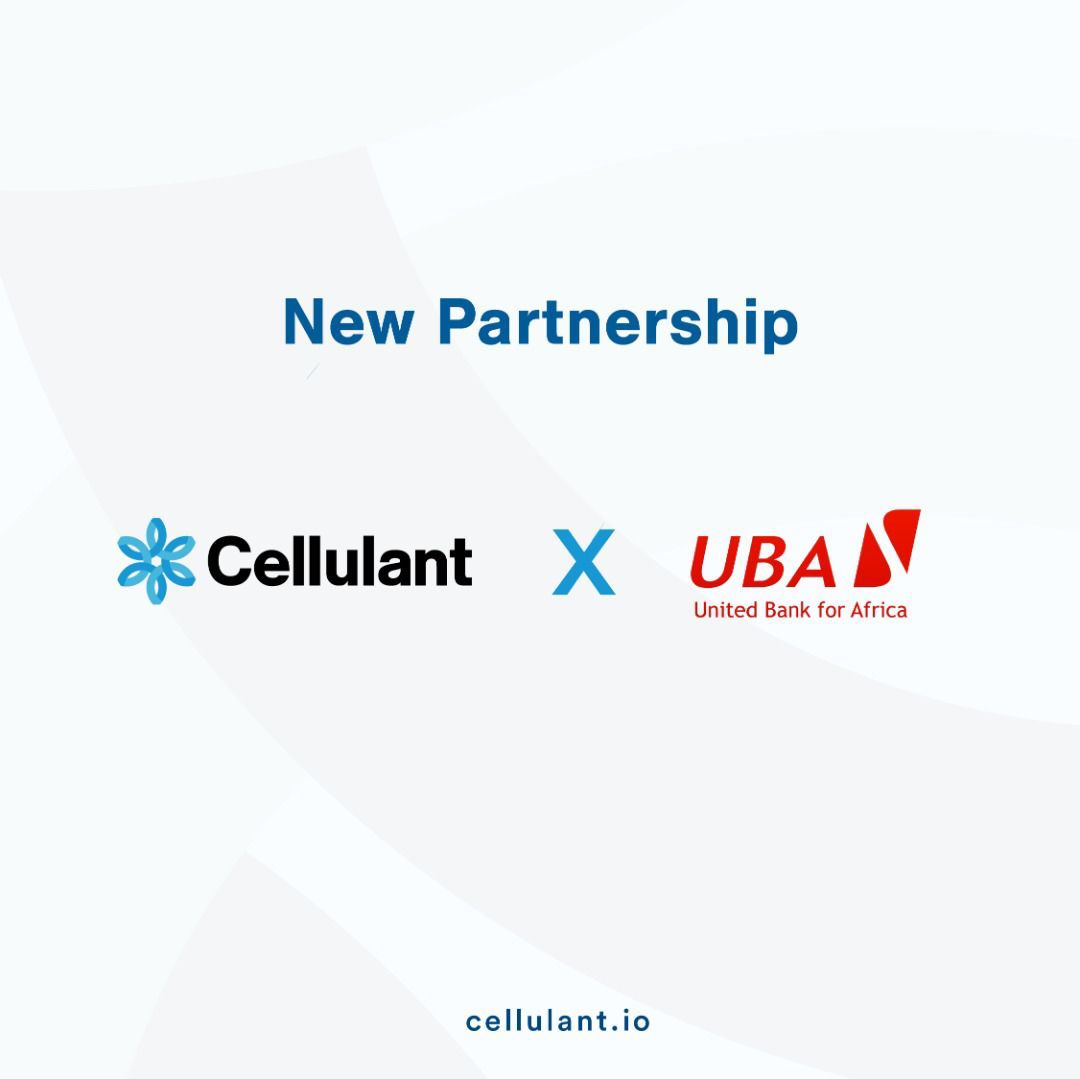 Leading Pan-African payments company Cellulant and Africa's global bank, United Bank for Africa (UBA) Plc, have announced a partnership that will extend payment services for merchants and consumers across 19 key African countries in which UBA operates.
These countries include Nigeria, Ghana, Kenya, Côte d'Ivoire, Zambia, Tanzania, Uganda, Republic of Benin, Burkina Faso, Cameroon, Chad, Congo, the Democratic Republic of Congo, Gabon, Guinea, Liberia, Mozambique, Sierra Leone and Senegal.
This network represents one of the primary tools in bringing together Africa's fragmented payments ecosystem, ensuring Cellulant's Payment Gateway, Tingg, is available to a vast number of merchants and consumers in each of these markets.
Already over $15 billion in gross value payments are processed by Cellulant across the shared markets – and this partnership has the scope to expand the numbers significantly.
"We are delighted to welcome the United Bank for Africa as a new banking partner," says Akshay Grover, Group CEO at Cellulant. "As the payments landscape in Africa continues to evolve, we believe that FinTech's and banks need to have a deeper collaboration in expanding opportunities that will help ease payments & collections for businesses and their consumers across all sectors of the economy."
"The partnership with UBA extends our unparalleled reach across the continent and gives merchants and consumers in our shared network the opportunity to enjoy streamlined digital payments services directly through their bank."
Speaking on the partnership, group deputy managing director, United Bank for Africa, Oliver Alawuba, said: 'We are happy to welcome Cellulant to Nigeria for this MoU signing and most importantly into UBA's expansive landscape. UBA is ready; we are indeed set to dominate the entire digital banking space in Africa. "Our bank, as you know, is one of the largest financial services institutions in Africa, providing services to over 25 million customers in 23 countries 20 of which are on the African continent. This speaks to our strength and capability in terms of delivering innovative digital solutions to the last mile".
He continued, "As the needs of our customers change, we are consistently adapting innovative solutions and partnerships to provide them with excellent and convenient services. With our strategic partnerships, we can accelerate the drive for financial inclusion and economic wellbeing of Africans on the continent. As a customer focused bank we are dedicated to ensuring first rate customer service to all our customers as well as fashion out the best possible ways to ease the way they transact".
Alawuba during the signing ceremony at the UBA House in Lagos, noted that "Collaborating with Cellulant will allow for maximum impact when it comes to changing lives and introducing smarter ways for people to make payments in Africa".
The announcement is the latest in a line of new partnerships for Cellulant, as it continues to expand its network with leading financial institutions like UBA. The company's payments platform, Tingg, now available via 120 banks, is a one-stop payment gateway for multinational corporations, mid-caps and small and medium enterprises (SMEs) alike.
'Our partnership with UBA is an opportunity to further simplify the payment experience for businesses looking to collect payments online or offline. This is particularly impactful for businesses who face daily administrative challenges because of the industry's fragmentation." says David Waithaka, Chief Revenue Officer at Cellulant.
The platform enables merchants to receive, view, and reconcile all their payments via a single application programming interface (API), cutting out the need to sign up for multiple payment providers, including mobile money and mobile money operators (MoMos).
This simultaneously streamlines businesses' administration processes while expanding the range of payment options they can offer to consumers, ensuring maximum choice and flexibility both offline and online.
"By offering a one-stop-shop payments platform through UBA across the 19 countries it is present in Africa, we are opening up the possibility for merchants to seamlessly accept payments from a huge range of payment methods (banks, mobile money and cards), whilst managing all their back-office processes in one place. Local, regional and global businesses can now focus on growth and expansion across Africa."
Global Internet Cost Rose In 2021-Study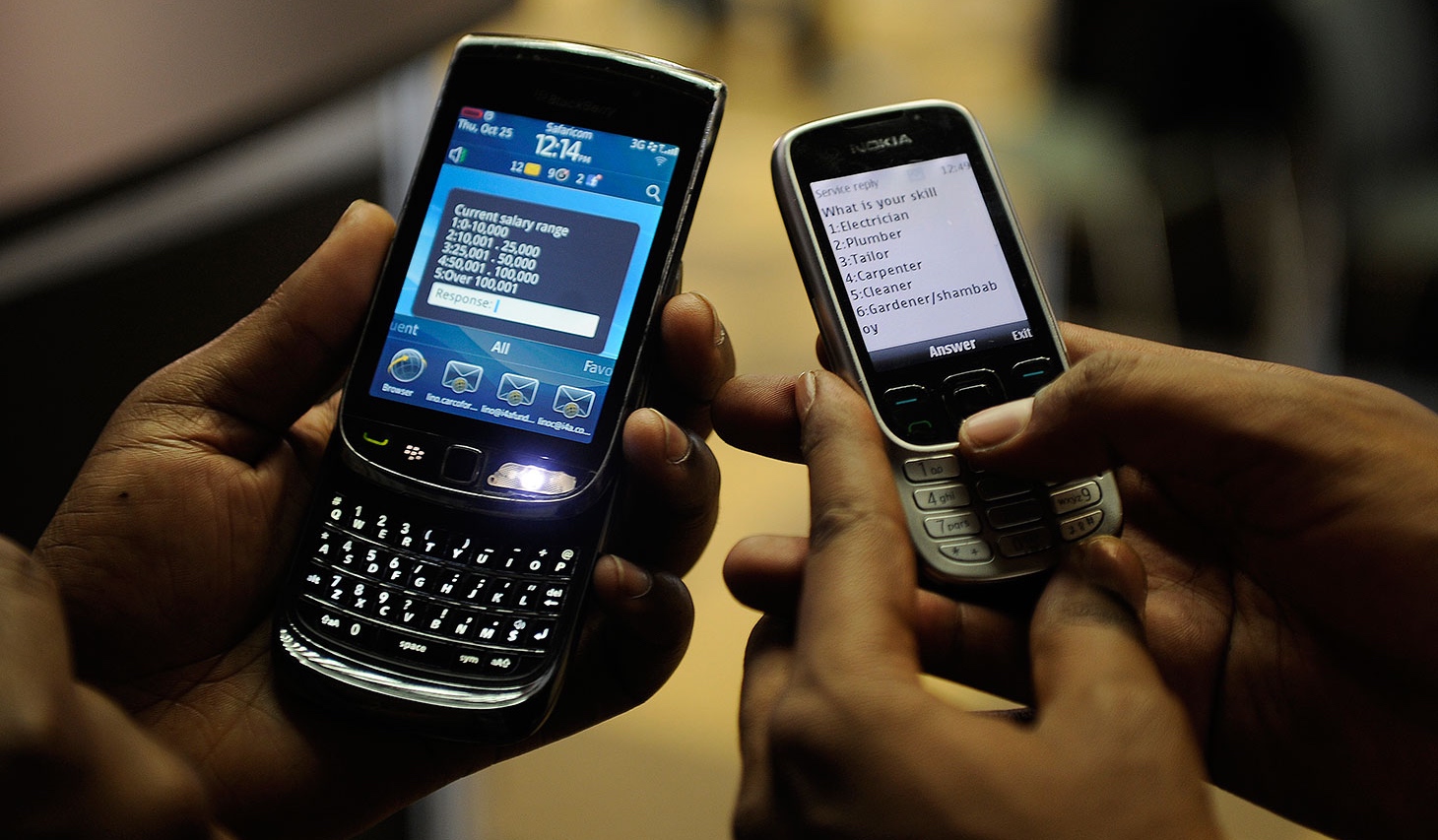 Internet connectivity became less affordable around the world in 2021, according to the latest statistical analysis by the International Telecommunication Union (ITU) and the Alliance for Affordable Internet (A4AI).

The share of people's incomes spent on fixed broadband and mobile Internet services increased globally last year, in parallel with upticks in demand and usage compared to 2020, reveals an ITU-A4AI policy brief​, The affordability of ICT services 2021.

Relative prices of fixed broadband services climbed to 3.5 per cent of gross national income (GNI) per capita globally in 2021, up from 2.9 per cent in 2020. The relative prices of mobile broadband services around the world also edged up to 2 per cent of GNI per capita, from 1.9 per cent a year earlier.

Yet people have sacrificed other goods and services to maintain reliable Internet access during the COVID-19 pandemic. Those who can have largely stayed connected, even at relatively higher prices.

"Broadband services have ceased to be a mere luxury," said ITU Secretary-General Houlin Zhao. "They are a necessity for communication, teleworking, online education, and other essential services. Still, we must urgently address the issue of affordability if we hope to achieve our goal of universal and meaningful connectivity."

At the regional level, users in Africa paid more than three times the global median price for mobile broadband services, and over five times the global median for fixed broadband.

"The affordability gap for Internet access between those living in low- and middle-income countries and those living in high income countries is inexcusably high," said Sonia Jorge, Executive Director of A4AI. "Moreover, people in rural areas, and women everywhere, are disproportionately affected. A continued failure to address this worsens the situation for those who need help the most. The public and private sectors must work together to connect humanity with affordable and meaningful access."
Showmax Spotlights Nollywood Women In March 2022

March is a special month set aside to celebrate women internationally. Video streaming service, Showmax, has announced that it will honour 30 women who have made and are making iconic contributions to Nigeria's movie industry, Nollywood.
During March, Showmax will publish a profile each day about a different woman who has contributed to the industry's growth, from fast-rising stars to A-list actresses and producers. Some of these women include Bimbo Ademoye, Uzoamaka Aniunoh, Genevieve Nnaji, Kate Henshaw, Chineylove Eze, Biodun Stephen and Tope Oshin.
Showmax will also shine the light on many of the women behind the scenes, without whom Nollywood will not be able to function. This means that Showmax will highlight several Nollywood directors, costumiers, set designers, writers, and makeup artists doing exploits. They include award-winning makeup artist Lola Maja, costume designer Yolanda Okereke-Fubara, popular screenwriter Dami Elebe, award-winning set designer and makeup artist Uche Nancy, and many more.
Speaking on why Showmax is spotlighting these women, Head of Content: Showmax Africa, Candice Fangueiro, said, "As a platform created by Africans for Africans to showcase and tell original stories that resonate, it is important to recognise everyone that contributes to telling these stories, and particularly the women who have played a remarkable part in the growth of what is one of the biggest film industries in the world. These women, some of who work behind the scenes, have continued to invest their time and talent towards pushing the African narrative, and this is a cause that is very dear to us at Showmax."
To this end, Showmax will recognise the strong women both in front and behind the camera in Nollywood throughout Women's History Month, and especially on March 8, International Women's Day. The streaming platform will also highlight several movies and series with strong female leads, especially strong black women.
You can watch one or many of such movies or series on the streaming platform, as well as a host of other great content. To read more about these brilliant women, Showmax will recognise this month and watch movies with strong female leads, like A Thousand Ways To Break A Cheating Man, Atarodo, The Rishantes, E.V.E, Unmarried, and more; visit www.showmax.com.