Northern Youth Group Honours NCC's Finance Director, Gontor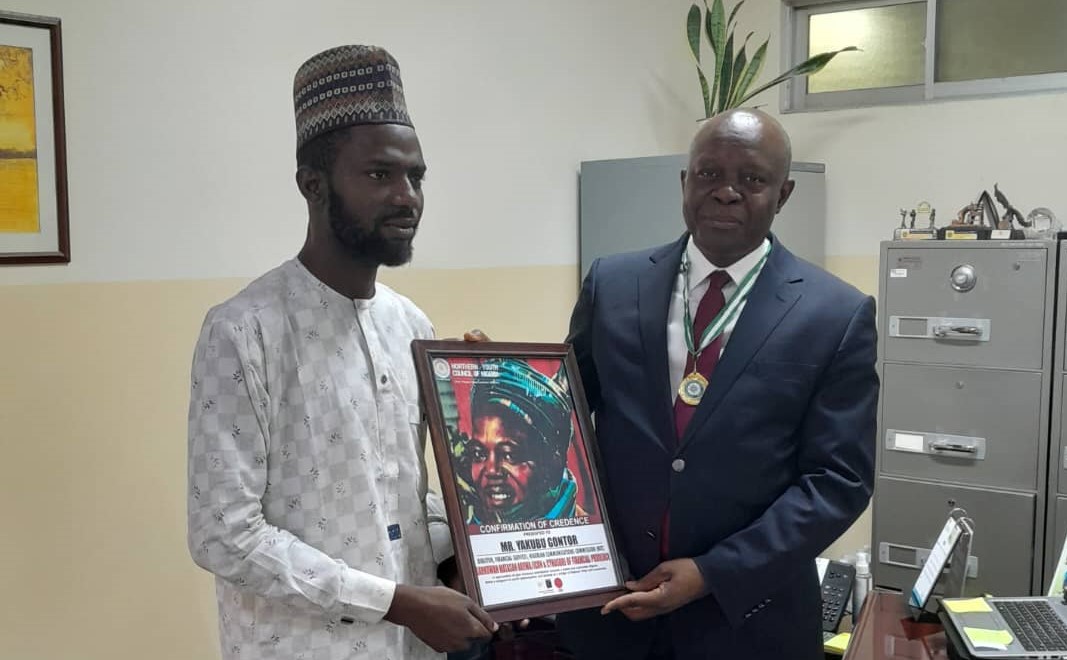 The Director of Financial Services at the Nigerian Communications Commission (NCC), Yakubu Gontor, has been honoured the Northern Youth Council of Nigeria (NYCN) for his exemplary professional conduct.
NYCN is the umbrella body of youths across the 19 northern states including the Federal Capital Territory Abuja (FCT) with one of the objectives being the promotion of national integration and enhancement of investment in Northern Nigeria for sustainable development.
A delegation of the organisation led by the National President, Dr. Isa Ododo, presented a plaque for award of Garwuwan Matasan Arewa Nigeria (literally translated as 'Shield of Nigeria Northern Youth') during a visit to Gontor in his office at the Commission in Abuja recently.
Ododo said the recognition was based on Gonor's professionalism and his standing as civil servant of repute that has made himself a role model to the Nigerian youth.
"The conferment of the title on our honoree was based on his visionary leadership in the industry as well as his selfless service and immense contributions that have enhanced youth development in northern states of Nigeria," Ododo said.
Ododo also used the opportunity of applaud NCC Management for its efforts in enhancing digital skills in Nigerian youth through projects such as the Digital Nigeria centre (DNC), among other interventionist projects, which Ododo said, have been put in place to encourage youths to harness their digital skills for self-development.
In his acceptance speech, Gontor appreciated youth organisation for promoting the youths of northern extraction, urging NYCN executives to use their connections and network with the governments across the country to carry out more awareness on skills acquisition and functional education and need to be professional in all their dealings.
Dr Vincent Olatunji, National Commissioner of NDPB appointed into Forbes Technology Council 2023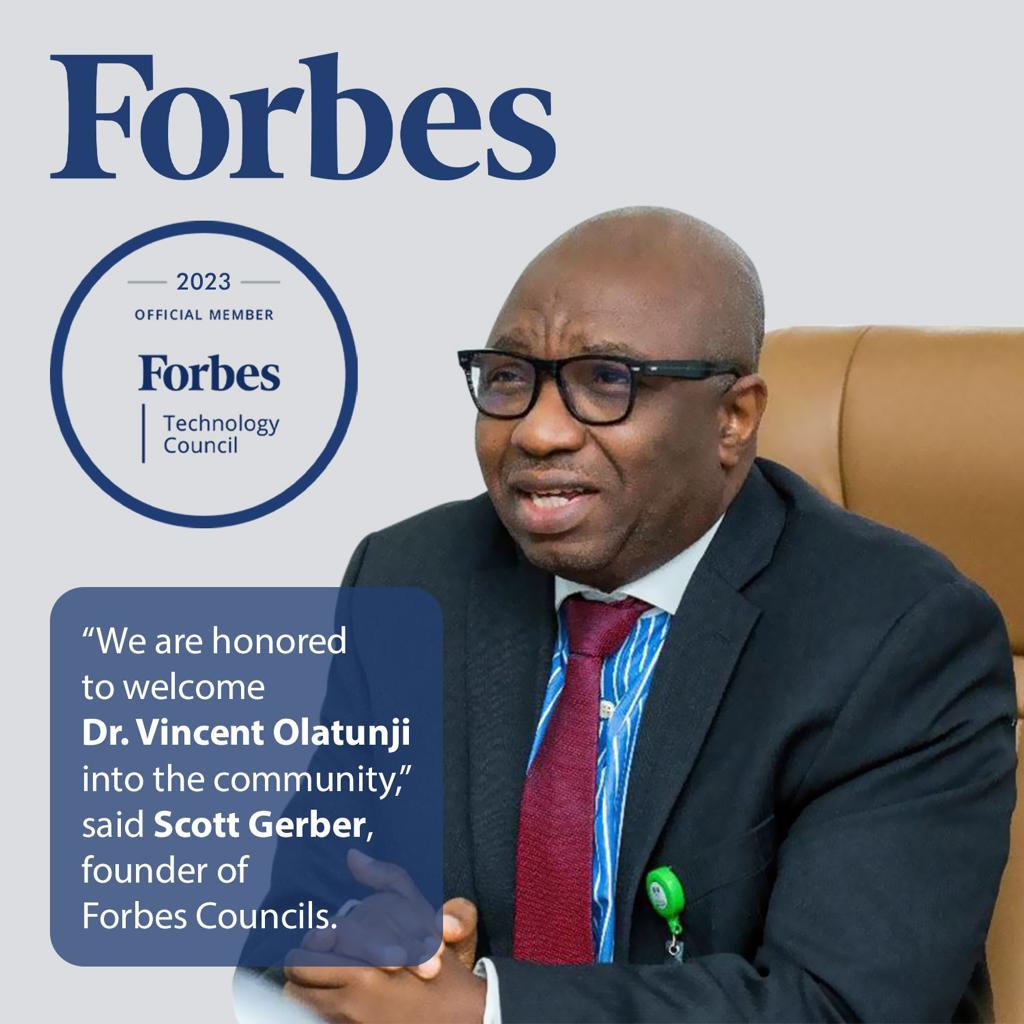 Dr Vincent Olatunji, the National Commissioner, NDPB has been appointed into Forbes Technology Council for 2023, an invitation-only community for world-class CIOs, CTOs and Technology Executives.
Scott Gerber, Forbes Councils' founder said they are really excited to welcome Dr. Olatunji to the Council. He stressed that their mission with Forbes Councils is "to bring together proven leaders from every industry, creating a curated, social capital-driven network that helps every member grow professionally and make an even greater impact on the business world."
"I am delighted to be counted worthy to join the Forbes Technology Council," Dr. Olatunji said. "It is another confirmation of our modest effort to ensure that our country is recognized among the global leaders in Data Protection compliance."
Dr. Olatunji holds a doctorate degree in Geography and Planning from the University of Lagos. He is a Certified Public Private Partnership Specialist (IP3 Specialist) and a PECB Certified Data Protection Officer.
He is an accomplished professional with proven track records of delivering impactful results thereby excelling in building strong relationships across sectors and achieving tangible outcomes. He has also successfully led teams, conducted extensive research, developed effective policies, and implemented strategic initiatives at all levels of government in Nigeria. His expertise lies in driving human growth and process transformation, and he is highly skilled in negotiation, networking, and public speaking. He has worked in the public sector for over 30 years thereby bringing his wealth of experience and professionalism on board Forbes Technology Council.
Dr. Olatunji joined the National Information Technology Development Agency (NITDA) in 2002 and has worked in various departments thereby rising to the position of a director in 2014 and Acting Director General in 2016.
Prior to his appointment in February 2022 as the NDPB's pioneer National Commissioner of NDPB, he worked as the Director of eGovernment Development and Regulations at NITDA where he led a formidable team to deliver various initiatives on Nigeria's digital transformation.
As Nigeria's Data Protection Ombudsman, Dr. Olatunji's relentless efforts and expertise have propelled him to the forefront in shaping policies and frameworks that align with international standards, bolstering Nigeria's and Africa's position in the global data protection landscape.
He has attended many Capacity Building programmes in various areas such as Public Sector Management, Project Planning and Management, Digital Transformation and Data Protection amongst others. He is a member of many committees of experts and has represented Nigeria at several local and international engagements.
APPON Honours Danbatta For e-Procurement Delivery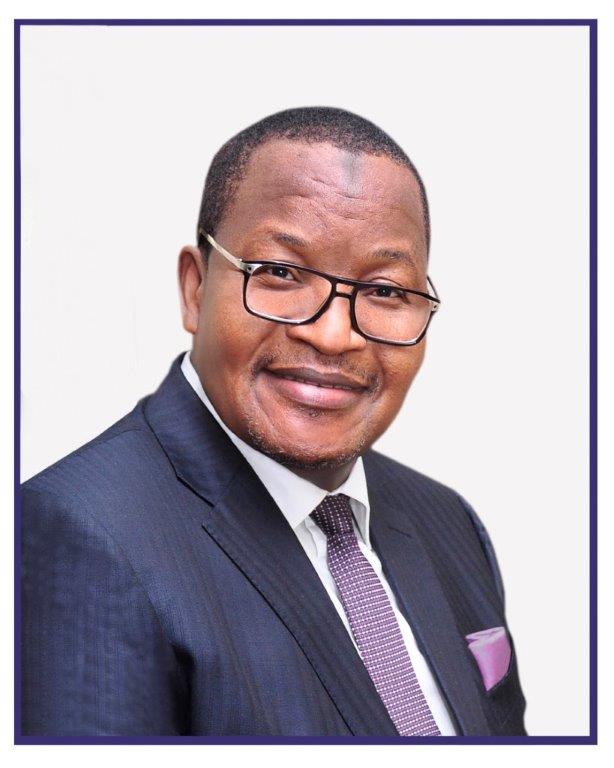 The Association of Public Procurement Practitioners of Nigeria (APPON) has conferred the Executive Vice Chairman and Chief Executive Officer of the Nigerian Communications Commission (NCC), Prof. Umar Danbatta, with the "Excellent Service Delivery and Accountability Award".
The award was in recognition of Danbatta's outstanding performance and contribution to the canons of the public procurement profession in Nigeria by ensuring that the NCC complies strictly with the provisions of the Public Procurement Act (PPA) 2007.
He received the award at the 3rd Annual National Conference and Awards Ceremony organized by the APPON in Lagos recently.
Danbatta was adjudged to have led an NCC that is transparent and open and compliant with the provisions of public procurement as enshrined in applicable laws of the land.
In his remark, APPON National President, Akparawa Kanico, congratulated the EVC for his remarkable leadership and ability to inspire everyone around him towards ensuring effective procurement process in the Commission.
He stated that the leadership finesse and administrative prowess of Danbatta have reflected in the impressive growth that the telecoms sector has witnessed in being an enabler of growth in other sectors of the economy and the national economy as a whole.
Responding, the Danbatta appreciated the organisers of the Awards for the recognition while describing it as 'a great motivation to him and the Commission to be more transparent, open and process-driven in its procurement activities.'
Meanwhile, speaking on the topic: "Implementation of e-procurement in Nigeria: Prospects and Challenges" at the event, Danbatta said broadband connectivity, being driven by the Federal Government, through the Commission, will enhance electronic procurement (e-procurement) that will ensure greater accountability and transparency in governance process in Nigeria.
He stressed that e-procurement was the way to go and that the Commission will continue to create the enabling environment required for e-procurement to thrive through NCC's dedicated commitment to driving the attainment of ubiquitous broadband connectivity across Nigeria.
Danbatta said Nigeria's investment in broadband infrastructure is yielding substantial benefits for the country's e-procurement sector, revolutionizing the way businesses engage in procurement processes, especially Government-to-Business (G2B) and other e-government activities.
"With the new administration in the country making broadband connectivity an outstanding pillar in its policy thrust, the Commission would continue to focus on improving broadband infrastructure to change the landscape of procurement governance, and help to unlock new possibilities for businesses and public institutions.
"With improved Internet connectivity, businesses across the country now have faster and more reliable access to e-procurement platforms, enabling them submit proposals, monitor tender opportunities in real time, and participate in online bidding process," he said.
At the event, two members of staff of the Commission were inducted as APPON Fellows. They are Adejoke Atte, NCC's Head of Procurement Department and a Principal Manager in the department, Bernard Kwembeh.
PREMIUM TIMES Books Unveils New Title on Cyber Politics, Nigerian Elections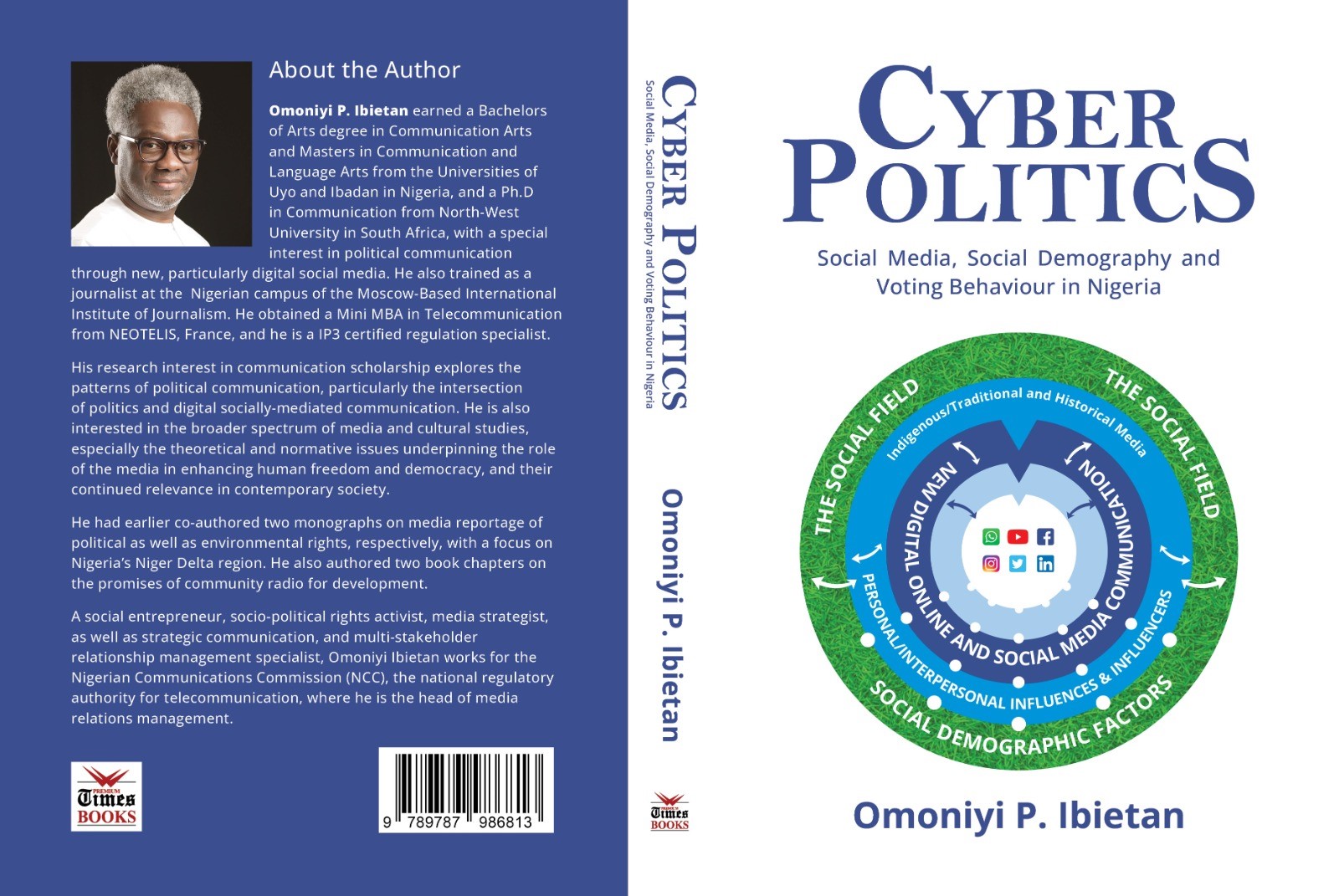 Premium Times Books, the book publishing arm of the Premium Times Group, is pleased to announce the release of a new title, Cyber Politics: Social Media, Social Demography and Voting Behaviour in Nigeria.
The book, written by Omoniyi P. Ibietan, is officially making its way to physical and online bookshop Monday morning in a unique alignment with the symbolic rituals of June 12, Nigeria's Democracy Day.
In 460 pages spread over 12 chapters, Cyber Politics: Social Media, Social Demography and Voting Behaviour in Nigeria gives expression to a critical phase within the distinct trajectory of Nigerian democracy through its elections.
Like June 12, which created a watershed in the country as Nigerians sought to rupture the yoke of military rule through the ballot, this book by Omoniyi P. Ibietan engages with another national watershed moment, as the nascent digital culture involving Internet use, and particularly the social media, converges with the articulation of voter choice, ultimately impacting Nigeria's electoral fortunes in the process.
Nigeria's 2015 presidential election is utilised as the sounding board from which analyses that offer great insights into the future of voting behaviour in the country are made in this new title, that is both skilful in its rendition and ground-cutting in its intellectual approach.
In an Introduction he wrote for the book, Dapo Olorunyomi, the Chief Executive Officer of the Premium Times Group, said "The universe of this new book is intriguing in its exploration of the "digital effect on elections."
He also pointed out how Mr Ibietan's work demonstrates "clearly that social media systems do enrich electoral democracy by expanding access to registration, participation, voting and organising at a scale we have never contemplated."
He further observed that, "In the context of the Nigerian market framework, we also get to appreciate, through his lenses, the comparative appeal of each of the social channels. WhatsApp is the battle axe, while Twitter, hysterical though it is, remains limited." Also, "Ibietan demonstrates how Facebook appeals to age and its abstract commitment to attention and community makes its credentials for advancing democracy a suspect."
Equally, in his Foreword to the book, Umar Danbatta, a professor and executive vice chairman of the Nigerian Communications Commission, noted that: "the author situates the historical context of Nigerian politics and democracy" and more so "…the nexus between social media and voting behaviour, and the influence of the social media ecosystem among others in the electoral process."
Importantly, as Professor Danbatta put it: "The book is a compelling narrative, a scholar's guide and companion on the various political communication themes it interprets. It is difficult to put down this work once you are drawn by its alluring and free-flowing prose and incisive analysis."
For a prominent commentator, who is also a former Minister of Information and Communication in Nigeria, Frank Nweke II, "the book represents an uncommon body of work by an intellectual visionary", and he is of the conviction that the "extrapolation of the lessons and recommendations of this book will find perfect expression in other climes beyond the 2015 Nigerian general elections scenario." Nweke thus commends "Dr Ibietan for this remarkable work, and…recommend(s) this book for practitioners and academics in the fields of strategic communications, new technologies, and social change."
The author of this new book, Omoniyi P. Ibietan, holds a doctorate in Political Communication from North-West University in South Africa, and earlier degrees in Communication Arts from the Universities of Uyo and Ibadan.
With a career spanning journalism, stints in the civil society and academia, he is presently a directorate cadre staff in the Nigerian Communications Commission (NCC), where he heads the media relations management unit.
Over the past two decades, Mr Ibietan has researched deeply in the emergent interface between communication studies and psephology, which explains his richly nuanced understanding and far sight into issues involved.
Cyber Politics: Social Media, Social Demography and Voting Behaviour in Nigeria is available as physical copies both in the hard back and soft back versions in bookstores across the country from today, 12 June. The electronic copies of the book can also be purchased on online platforms, including Amazon.