Liquid Intelligent Accelerates Digital Economy in South Africa

Liquid Intelligent Technologies (Liquid) South Africa, part of the leading pan-African technology group Liquid Intelligent Technology today, announces the successful completion of two key digital corridors – NLD5 and NLD6 connecting Durban to Cape Town via the inland route.
The completion of this fibre network will support the surging demand for high-speed internet as an increasing number of local businesses continue their digital transformation journeys.
Increased access to high-speed fibre connectivity is critical to improving not just telecommunication services for millions of South Africans in the country. It will also bring substantial social and economic benefits to businesses and governments as the focus on the Fourth Industrial revolution increases. This route forms part of the Southern corridor that Liquid has invested in connecting East to West Africa via a terrestrial network.
"The completion of these two digital corridors is yet another milestone achieved as part of our on-going investment into the South African economy. Liquid has been instrumental in the fruition of routes 1 through to 8, providing a digital backbone that connects metropolitan cities like Cape Town, Johannesburg and Durban to more remote areas like Nelspruit Bloemfontein, Lady Smith, Mthatha.
"This is also part of our Group's continued focus on bringing world-class digital services like Cloud, Unified Communications, Internet of Things (IoT), and Artificial Intelligence (AI) to local businesses in the public and private sectors," said Deon Geyser, CEO Liquid Intelligent Technologies, South Africa.
Spanning over 1700 km, the near-unlimited capacity and greater redundancy offered on these digital corridors will positively impact numerous industries, especially educators and healthcare practitioners, as they increase their reach to the remotest parts of the country. Access to improved digital services will also impact the education system in the country as the government gears to empower more youth with digital skills as newer vocations develop through the 4IR.
These routes symbolise Liquid's high-level digital infrastructure capability and continued and unwavering commitment to steer and create sector growth opportunities aggressively whilst increasing its market share.
Liquid recently culminated its extensive business transformation from being a telecommunications and digital services provider to a full one-stop-shop technology group. This expansion is one more step that reiterates Liquid's commitment towards improving customer service and delivery of products towards the wholesale, enterprise, and SMEs market in the country.
Former PayPal Staff Unveil Decentralised Cross-border Payment Network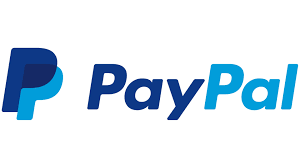 A pair of former PayPal executives has launched a decentralised global payments network to connect banks, merchants and payment providers to transact in digital currencies around the world.
Founded by former PayPal business and technology leaders Jim Nguyen and Nas Kavian, Six Clovers is backed by investments from Borderless Capital, BCW Group, Grupo Supervielle and angels according to Finextra.com

The startup is taking aim at Swift, arguing that as "we enter a new era of finance, businesses need a modern payment infrastructure that reduces inefficiencies in today's money movement process".

Built on the Algorand blockchain, the new decentralised Rapid payment network will allow organisations to integrate and enable real-time payments using the efficiency and scale of digital currencies, says Six Clovers.

Once integrated, businesses can connect to the decentralized finance ecosystem to enable faster, cheaper, and more secure cross-border payments. Rapid uses regulated stablecoins, including USDC, to represent fiat on-chain, and enables the instant transfer of value between sender and receiver.

Jim Nguyen,CEO, Six Clovers, says: "Six Clovers is a next-generation payments infrastructure that solves many of today's challenges with domestic and cross-border payments, while opening up a whole new world of digital finance opportunities.

"We equip financial institutions, payment providers, and merchants with a full-stack, blockchain native payment infrastructure to seamlessly and securely move and transact in digital currencies globally."
HP to Accelerate Digital Equity for 150 Million People by 2030
As part of its Sustainable Impact strategy,HP Inc has announced an ambitious goal to accelerate digital equity for 150 million people by 2030.
To help achieve its objective, the company announced the launch of HP PATH (Partnership and Technology for Humanity), an innovative accelerator program that will invest in local initiatives and partnerships to address challenges in underserved communities around the world focused on education, healthcare and the creation of economic opportunities.
The announcement coincides with the milestone publication of HP's 20th annual Sustainable Impact Report, that highlights the progress the company is making across its core pillars of Climate Action, Human Rights and Digital Equity. It follows recent actions the company has taken to accelerate progress, including some of the industry's most comprehensive climate action goals, as well as aggressive steps to drive diversity, equity and inclusion and respect human rights across its ecosystem.
"Our Sustainable Impact strategy is helping to strengthen our communities while spurring innovation and growth across our business. Creating technology that inspires progress has always been one of HP's greatest strengths, and we continue to hold ourselves accountable for achieving the goals we have set," said Enrique Lores, President and CEO, HP Inc.
"As digital technology transforms seemingly every aspect of our lives, there's a real danger of more and more people getting left behind. We cannot allow that to happen, and HP will work to break down the digital divide that prevents too many from accessing the education, jobs, and healthcare they need to thrive." Lores continued.
The COVID-19 pandemic didn't create the digital divide, but it has certainly exacerbated it. Digital inequity is at an all-time high and will only continue to grow if we do not work together to find solutions. During COVID-19, one-third of the world's school-age children, or 463 million students, could not access remote learning, according to UNICEF.
Beyond education, digital divide can stand in the way of accessing modern healthcare and competitive job opportunities as digital transformation continues to accelerate. There's also a cost to digital equity: the U.S. alone loses more than $130 million a day in economic activity when people aren't online, according to Deloitte.
HP believes digital equity is a human right and has invested in HP LIFE, a free IT and business skills training program offered by the HP Foundation, and supports and teams up with organizations including Girl Rising, MIT Solve and NABU to tackle this challenge.
Building on these efforts, HP commits to develop, launch, and manage a digital equity accelerator, that seeks to support the digital equity of disenfranchised communities by activating innovative solutions and services for 150 million people by 2030.
Russia's Mir Takes 25% Market Share From Visa and Mastercard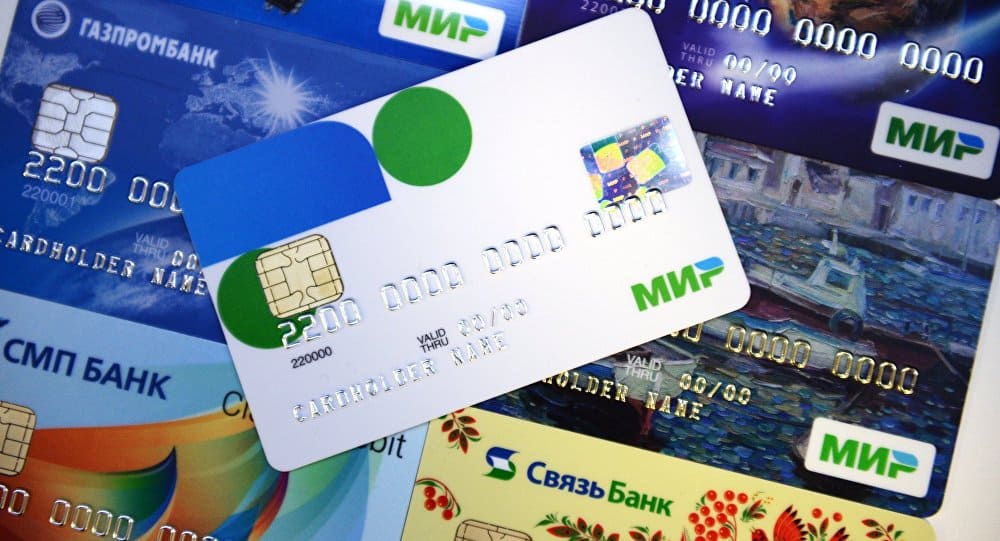 Mir, the Russian government's supported national payments card network now controls 25.3% in terms of transaction value in Russia, eating significant market share previously controlled by the duopoly of Visa and MasterCard.
Mir was established in late 2015 at the behest of President Vladimir Putin in response to
sanctions over the annexation of Crimea, which saw MasterCard and Visa cut off services to several of the country's banks.
According to GlobalData, as of 2020, 74.6 million debit cards have been issued by Mir, representing 28.62% of all debit cards in circulation.
Russia's government passed mandates requiring public sector employees receiving state funds and welfare benefits to migrate to Mir payment cards. A similar mandate was imposed on pensioners.
Meanwhile, merchants with annual transaction turnover of more than RUB40 million ($0.5 million) are required to accept Mir cards. The threshold was reduced to RUB30 million in March and will drop to RUB20 million in July.
Chris Dinga, payments analyst, GlobalData, says: "Governments can introduce payment schemes and take over the domestic transaction landscape by driving adoption via mandates and regulation. Indeed, this could be the model the European Commission follows when it launches its own payment scheme".
Last year, a host of the continent's banks finally unveiled plans to take action through the European Payments Initiative (EPI), which promises a unified pan-European payment system, offering a card for consumers and merchants across Europe, a digital wallet and P2P payments.