IFC Invests €90 million in Wave to Boost Access to Digital Financial Services in West Africa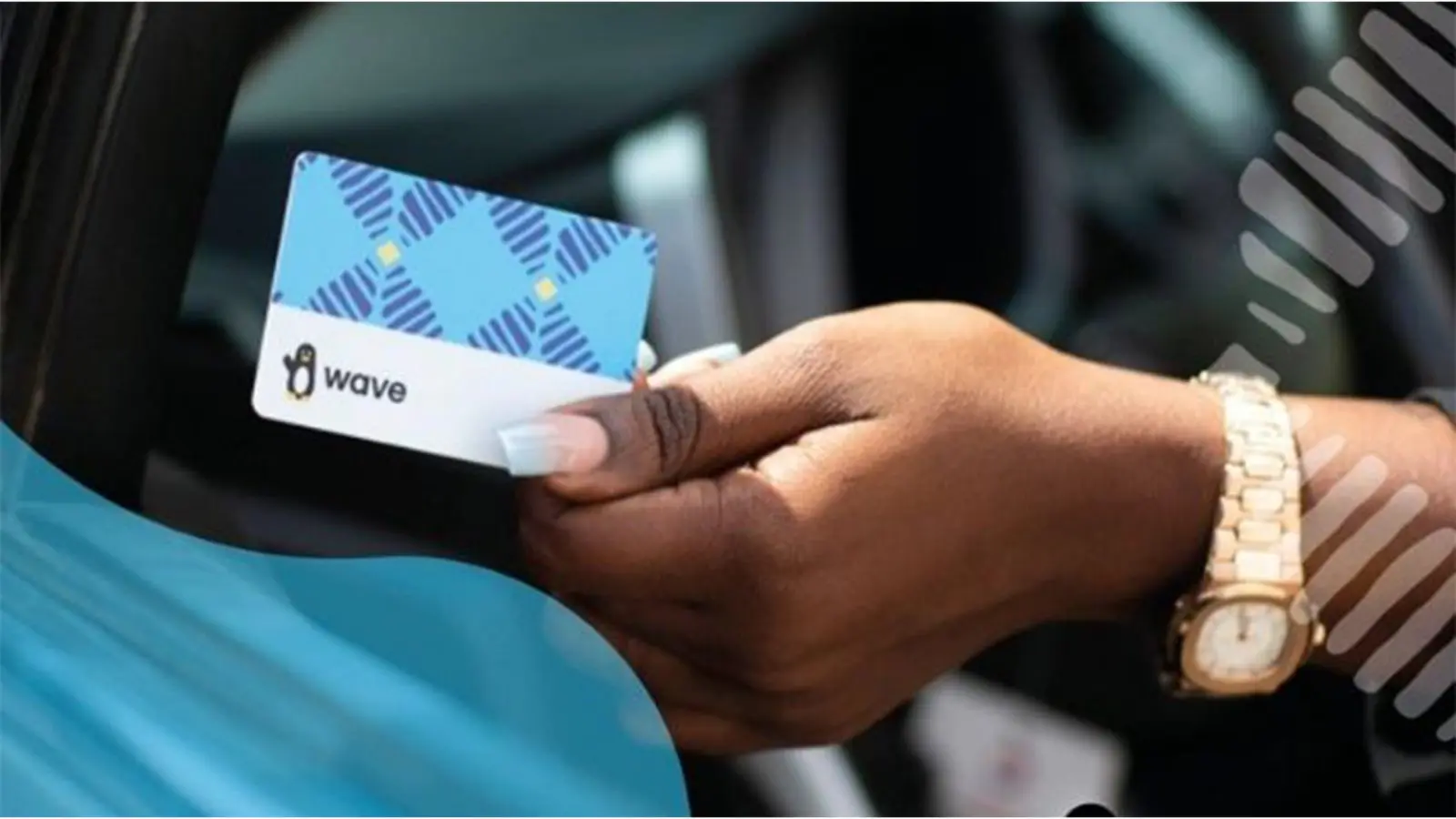 To spur financial inclusion and support economic growth in Senegal and Côte d'Ivoire, IFC announced €90 million investment in Wave Mobile Money S.A. (Senegal) and Wave Côte d'Ivoire S.A., mobile money firms that are helping lower prices and expand services in the region.
The investment from IFC and other lenders will help Wave substantially grow its operations in Côte d'Ivoire and Senegal, deepen its product offering, and expand its customer base for mobile money accounts and quality payment services.
IFC package comprise a €25 million loan from IFC's own account, B Loans of a combined €41 million from Symbiotics, Blue Orchard, responsAbility, and Lendable, as well as parallel loans of €24 million from Finnfund and Norfund.
IFC's partnership with Wave will help meet the soaring growth in demand for digital payments and mobile money in West Africa in part spurred by the COVID-19 crisis. Access to digital financial services remains limited in the region with only 24 percent of active mobile money accounts compared to 34 percent in East Africa in 2020.
"Wave's vision of making Africa the first cashless continent, by building affordable and user-centric solutions, matches IFC's ambitions of universal financial inclusion," said Coura Sene, Wave Mobile Money's Regional Director for the West African Economic and Monetary Union (WAEMU). "This investment by IFC and other lenders helps us offer a diversity of financial products, encouraging users to stay within the formal financial sector, deepening financial inclusion in the region."
"Supporting access to financial services for low-income, unbanked populations is a key priority for IFC," said Aliou Maiga, IFC's Regional Director for West and Central Africa. "Our investment in Wave will not only promote inclusive finance, but it will also significantly contribute to further advance digital economy solutions in West Africa."
In addition to helping to finance the companies' operations, IFC's support will help establish a mobile money environment where customers are able to transact more often thanks to a simple fee structure and lower transaction costs. This will foster higher frequency of transactions, new payment methods and growing overall value of payments processed by the users, particularly among lower income customers.
In September 2021, IFC invested $5 million as a co-investment with Partech Africa as part of the Series A funding round in Wave Mobile Money Holdings Inc.
IFC has invested or mobilized more than $1.25 billion in the African technology ecosystem over the past six years.
KongaPay and UK's Bibimoney To Ink Mobile Money Deal To Promote Financial Inclusion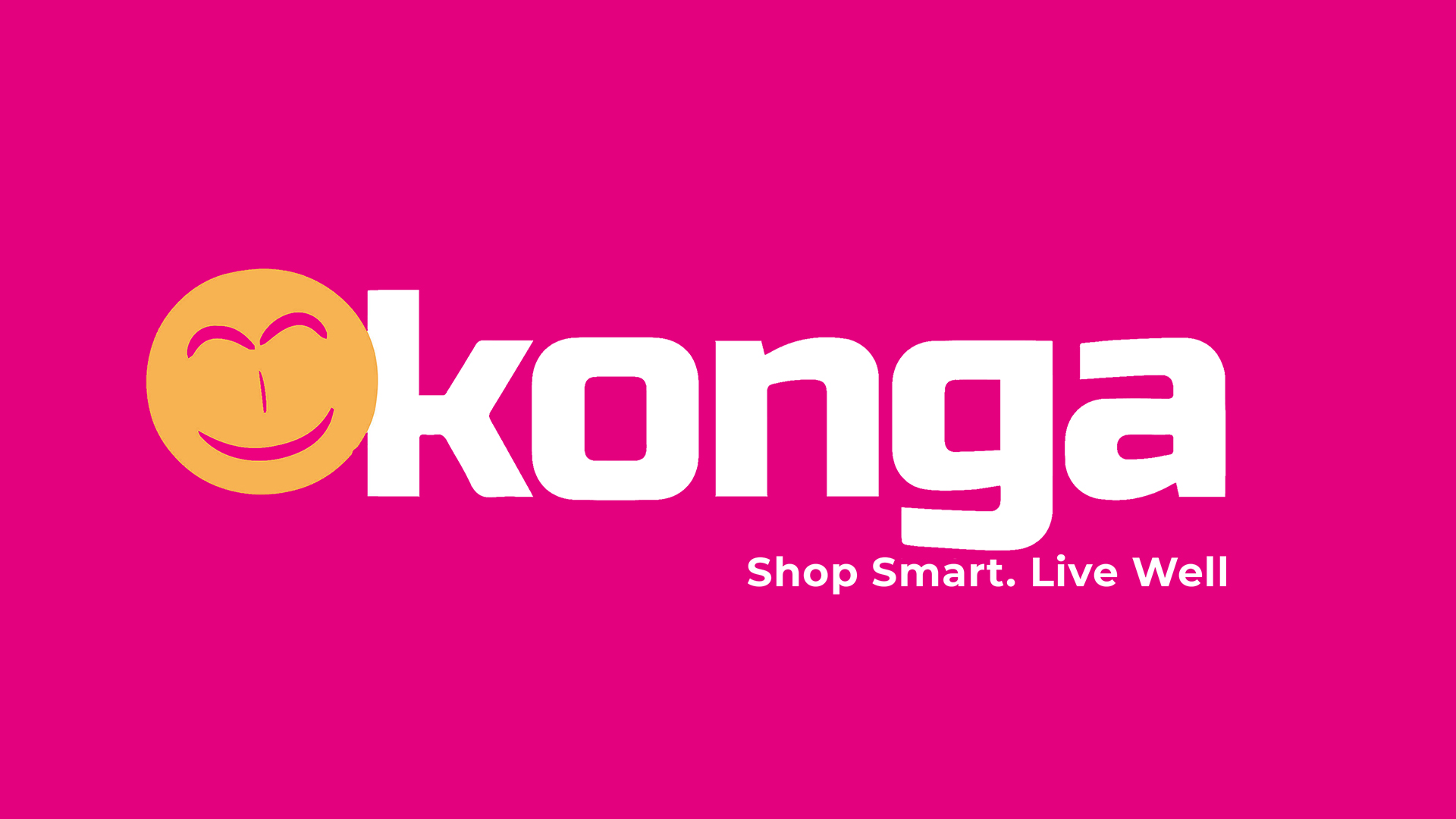 KongaPay, a frontline mobile money platform and a member of the Konga Group, has signed a deal with Bibimoney, a UK-based industry leader to onbard 65 million Nigerians to access financial inclusion.
The partnership between both trusted platforms will promote person to person (P2P) transfers, bill payments with quality and trusted payment solutions to mobile money agents, merchants, businesses, donor agencies, government and individual consumers, among others.
KongaPay will leverage Bibimoney's status as the world's first interoperable mobile wallet to roll out an exciting solution for Nigerian users. The partnership will also raising standards in the fintech ecosystem in Nigeria and beyond.
The iconic partnership was signed at the prestigious House of Lords, London last week by Mr. Shiraz Jassa, CEO of Bibimoney and Dr. Leo Stan Ekeh, chairman of Konga Group and witnessed by Lord Anthony St. John of Bletso, chairman of Bibimoney, and many other distinguished guests.
In his pre-signing speech, Lord Anthony, said the world has so much confidence in Africa and the Middle East because of infinite possibilities that could emerge with companies like Konga with great credentials.
"We believe in the pedigree of ownership of such home-grown companies out of Africa and shall do our best to support KongaPay become a globally respected financial services company with the way technology is simplifying transactions borderlessly. Dr. Ekeh, we have many reasons to trust Konga," he stated.
Also speaking, Mr. Shiraz, a highly respected fintech genius and CEO of Bibimoney, congratulated the chairman and management of the Konga Group for elevating governance and trust in the mobile money business.
''I must tell you that a lot of companies had approached us for partnership, but your history and the profile of your investors distinguished you from the rest and that is why we are signing an exclusive partnership with KongaPay. I can assure you that a in few months, you will become a very exemplary company out of Africa in the Fintech world after we have implemented the tech backbone that shall drive your different platforms seamlessly,'' he said.
On his part, chairman, Konga Group, Leo Stan Ekeh while appreciating Lord Anthony, the management of Bibimoney and other distinguished guests present, assured them that the vision of KongaPay remains very clear and that is to lead in Africa.
''Our target is to onboard a minimum of 65m active Nigerians and Africans by the year 2025. As you are aware, we have complimentary benefits to extend to our customers unlike our competitors and that is, leveraging on our many verticals – Konga Marketplace, Konga Travel, Konga Health, Konga Food, Konga retail stores and many more to come. Most importantly, you can trust us. Thank you for the partnership,'' he affirmed.
Also, vice president, KongaPay, Isa Aliyushata, said, "This strategic alliance is coming at a time that technology is changing the way financial services are performed. In the next few months, users will be thrilled with a unique simple solution that is network-provider interoperable and accommodates any type of phone in the world."
Continuing, he stated: ''KongaPay will also be rolling out lots of payment solutions that will facilitate cross-border payments, promote branchless and borderless trading across the world. This, of course, keys in with the Federal Government's bid to promote the benefits of the African Continental Free Trade Area (AFCFTA).
"As we grow our customer base which currently stands at two million, we would be expanding the range of services we provide in the next few months with lots of product offerings and benefits that are too great to ignore. KongaPay will continue to promote payment with trust,'' he concluded.
The epoch-making partnership places KongaPay in a stronger position to grow its market share, while offering its growing customer base more exciting options and changing the narrative of financial inclusivity in Nigeria.
Licensed by the Central Bank of Nigeria (CBN) and insured by the Nigeria Deposit Insurance Corporation (NDIC), KongaPay has, since inception, played a key role as a leading provider of digital payment services for e-commerce transactions and other mobile money services in Nigeria. Likewise, Bibimoney is an award-winning mobile money platform, with global recognition and partnerships in Botswana, Mozambique, Malawi and the Solomon Islands, among others.
CBN Approves Mobile Money Licence for PocketApp in Nigeria

The Central Bank of Nigeria (CBN) has granted an Approval In Principle (AIP) to Abeg Technologies Limited, a product of Piggytech Global Limited, as a Mobile Money Operator (MMO) in Nigeria. With the platform becoming Nigeria's first social commerce platform to secure the CBN's AIP for an MMO license, the announcement marks a crucial development in the company's bid to support seamless payments and online commerce throughout the country.
Additionally, in a move to underline its evolution from a money transfer app to a social commerce platform, Abeg is rebranding completely to "Pocket by Piggyvest" (PocketApp).
The platform's new name references its added functionalities for users to buy and sell items via virtual pocket shops and reinforces its push into a social commerce market estimated to reach US$23.8 billion by 2028 in Nigeria alone.
PocketApp received an AIP dated April 25, 2022, from the Central Bank of Nigeria (CBN) for a license application to operate as a Mobile Money company. For the Piggytech subsidiary, this is the first step towards final approval, subject to the fulfilment of certain conditions as stipulated by the CBN.
Commenting on the approval, Odunayo Eweniyi, Co-Founder and COO of Piggytech Global Limited, stated, "We're incredibly pleased that PocketApp has been granted an approval in principle as a Mobile Money Operator in Nigeria. We will now work closely with the Central Bank to meet all its conditions to receive the full operating license, enabling us to continue growing and expanding the scope of our social payments, social commerce and other digital financial products to reach millions of Nigerian micro-entrepreneurs."
PocketApp affirms its commitment to the financial inclusion agenda of the CBN and the Federal Republic of Nigeria and will continue to make it easier for our teeming young population to seamlessly carry out their transactions, while saving them costs and giving them more access to get paid.
The Mobile Money Operator license will enable the company to carry out activities around: Wallet Creation and Management, E-money issuing, USSD, agent recruitment and management, pool account management, non-bank acquiring as stipulated in the regulatory requirements for non-bank merchant acquiring in Nigeria, card acquiring, and any other activities that may be permitted by the CBN.
Speaking on the company's evolution, Patricia Adoga, COO of PocketApp, states, "For the last 18 months, we have been focused on building the core infrastructure that will enable secure social commerce and payments at scale. We believe that social commerce will thrive better in a more trusted environment. So we added escrow to our payment infrastructure, protecting buyers and sellers and many other features, ensuring a smooth shopping experience on the app."
The app was launched as Abeg App in 2021. New as PocketApp, the payments app has about 2 million users to date. The company initially started its journey as a payment platform for sending and receiving money. It has since ventured into a full social commerce app, connecting buyers and sellers across Nigeria and soon Africa.
ALMPO Chairman Alabrabra joins Aspen Institute's Finance Leaders Fellowship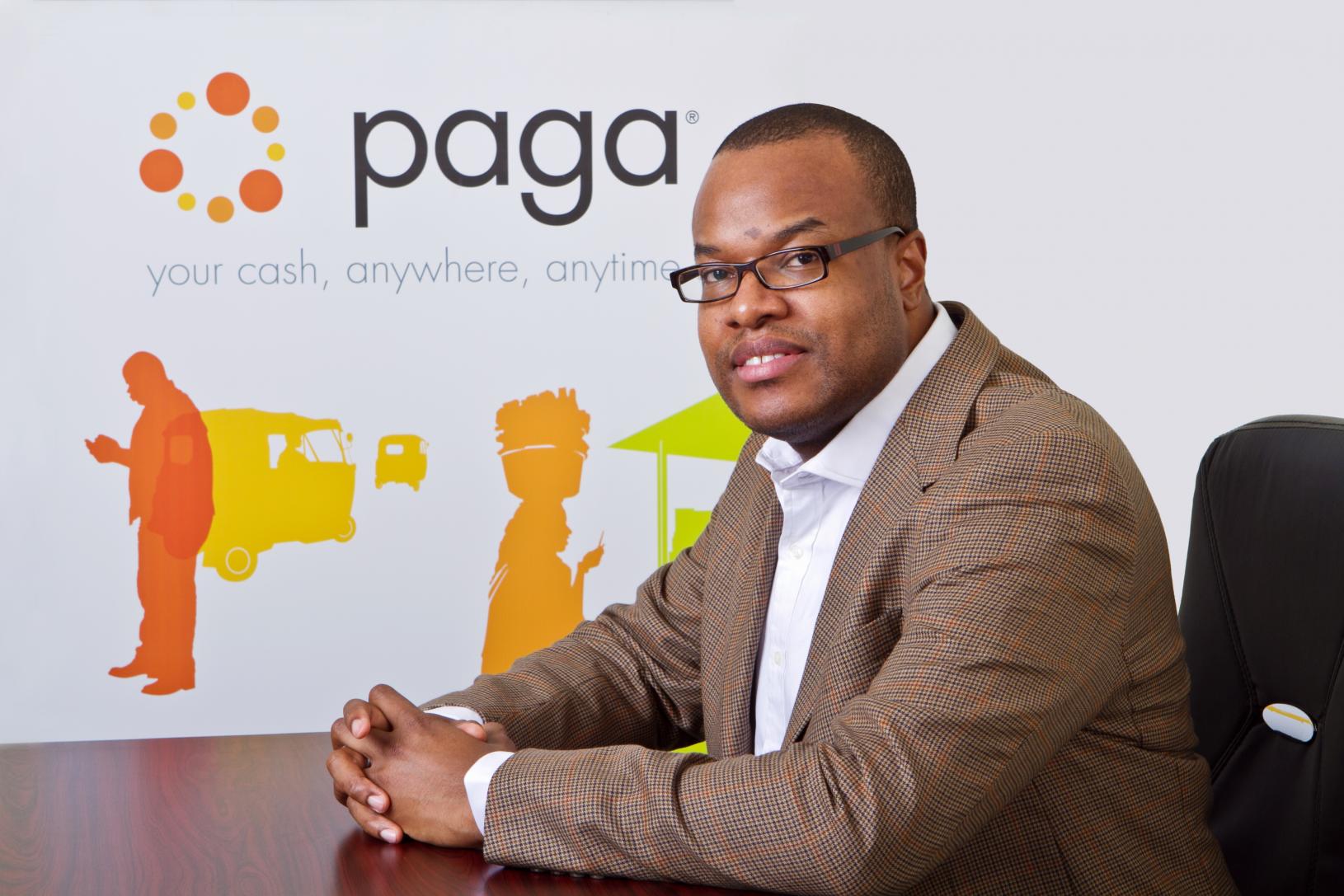 The Association of Licensed Mobile Payment Operators (ALMPO) said its chairman, Jay Alabraba has been selected to join the Aspen Institute's Finance Leaders Fellowship.
Alabraba will join a diverse class of leaders from across the global finance industry. Alabraba, the co-founder of Paga, the pioneering mobile money operator, said, "I am honored to join The Aspen Institute through Class V of the Finance Leaders Fellowship and very excited to help advance the work of the Aspen Global Leadership Network. The focus of the fellowship aligns superbly with my personal values, and I will leverage on the platform to drive agenda items around both financial and economic inclusion."
Speaking on Alabraba's selection, Kara Gustafson, executive director of the Aspen Institute's Finance Leaders Fellowship, said "We welcome this class of the fellowship at a watershed moment for economies across the globe. The pandemic has catalyzed a decisive shift in the way businesses consider the stakeholders they serve, the communities they impact, and the workforces they aspire to engage.
"I congratulate Jay and the other members of his class of outstanding leaders who have the belief, talent, and resilience needed to positively reshape the future of the industry at an inflection point that demands values-driven leadership."
The Finance Leaders Fellowship was founded in 2016 by Aspen Institute Henry Crown Fellow, Ranji Nagaswami, and Aspen Institute Trustee, Chris Varelas, coming out of the 2008 financial crisis and the critical need to rebuild trust between the industry and society. The fellowship's focus is on developing a community of high-integrity leaders in the global finance industry, now with 105 Fellows across 20 countries.
Using the Aspen Institute method of text-based dialogue and building upon the Institute's commitment to values-based, action-oriented leadership, the program encourages selected Finance Fellows to consider values and perspectives necessary for effective leadership in finance and in society at-large.
ALMPO is the umbrella body for Mobile Money Operators (MMOs) licensed by the Central Bank of Nigeria (CBN). The Association was established in 2012 to act as a collective of the licensed mobile payment companies, and to deliver on the national mandate of deepening the payments infrastructure and financial inclusion in Nigeria. ALMPO has more than 20 member institutions collectively serving over 100 million customers across Nigeria. Alabraba emerged chairman of ALMPO in 2020 and leads the executive committee.