5G Changing Smartphone Use Behavior, says Ericsson Study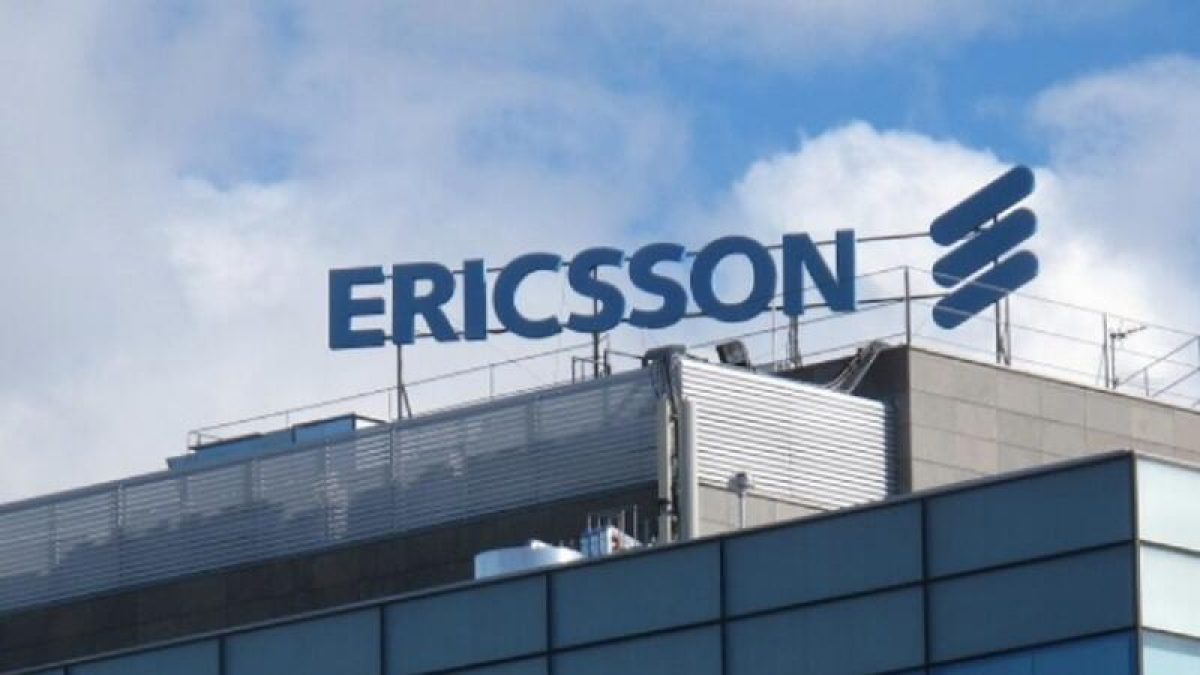 A new report by Ericsson ConsumerLab highlights the impact that 5G is already having on smartphone users worldwide and what they expect the technology to deliver in the future. Indoor coverage is one of the focus areas to emerge from the consumer research, with one-in-five 5G users already reducing Wi-Fi use on their phones indoors because of the benefits of 5G mobile connectivity.
The report – Five Ways to a Better 5G – is the result of the largest global 5G consumer study to date. Covering consumer sentiment and perception in 26 markets – including the US, China, South Korea, and the UK – the Ericsson ConsumerLab study methodology is representative of 1.3 billion smartphone users globally, including 220 million 5G subscribers.
The report explores key trends behind the adoption, use and perception of consumers with and towards 5G. A key report finding reveals that even by the end of 2020, increased awareness of service and value benefits could have resulted in 22 percent more smartphone users with 5G-ready handsets upgrading to 5G subscriptions.
The report also highlights how 5G is already beginning to trigger new use behaviors. In addition to reducing Wi-Fi use, early adopter 5G users also spend an average of two hours more on cloud gaming and one hour more on augmented reality (AR) apps per week compared to 4G users.
However, while 5G users are satisfied with speed, about 70 percent are dissatisfied with the availability of innovative services and new apps. Consumers say they are willing to pay 20 to 30 percent more for 5G plans bundled with digital service use cases.
Covid-19 lockdowns and movement restrictions mean that the vast majority of 5G early adopters' regular experiences with the technology have been indoors. As a result, early adopters indicate that indoor coverage is two times more important than speed or battery life in delivering satisfactory 5G experiences.
The report also outlines five ways for communications service providers (CSPs) to meet consumer expectations both in the immediate and longer terms, including:
• addressing the knowledge gap by educating and better marketing the value of 5G to consumers
• ensuring consistent quality of indoor and outdoor 5G coverage
• adapting to network requirements for new 5G services
• focusing on consumer intent to envision new 5G use cases
• accelerating availability of existing and new use cases through ecosystem partnerships
Jasmeet Singh Sethi, Head of ConsumerLab, Ericsson Research, says: "So far, analyses of 5G network experiences have mostly focused on 5G speeds and availability based on independent network measurements. But it is equally important to understand how 5G early adopters perceive that experience. With Ericsson ConsumerLab's five recommendations and insights, CSPs can encourage 5G adoption and meet consumer expectations."
OAAN, ICL Collaborate On Audience Measurement For OOH Sector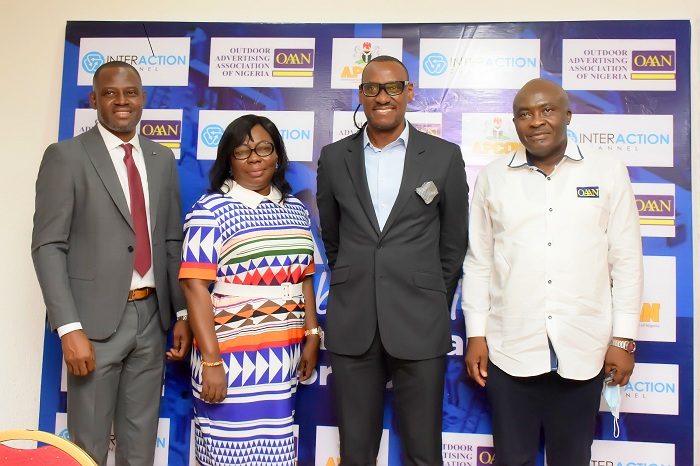 L-R: President, Media Independent Practitioners Association of Nigeria (MIPAN), Femi Adelusi; Director, Regulation, Monitoring and Enforcement, Advertising Practitioners Council of Nigeria (APCON), Ijedi Iyoha; Managing Director, Interaction Channel Limited (ICL), Tosan Omagbemi and President, Outdoor Advertising Association of Nigeria (OAAN), Emmanuel Ajufo at the press briefing to announce the OAAN and ICL collaboration on Data Standards for Out-of-home advertising held in Lagos.
In pursuance of the aim of providing solution to the age-long marketing industry need for offline measurement, the Outdoor Advertising Association of Nigeria (OAAN) and Interaction Channel Limited (ICL), an advertising technology company have embarked on a strategic collaboration to provide a currency of measurement for the OOH sector in Nigeria using the innovative 'Moving Audiences' platform.
The collaboration was announced at the press briefing in Lagos held on Thursday 22nd April where the two parties disclosed that they will leverage best in class global technology, data and tools to drive strategy, planning and buying of Out-of-Home Advertising for advertisers and brands.
To bring the technological innovation to the Nigerian market, ICL had partnered Moving Walls, having signed a deal with the international agency to provide upscale location intelligence for media and marketing services.
The President of OAAN, Emmanuel Ajufo disclosed that the innovation is timely considering the challenges of providing adequate data on audience engagement with its boards and others. He stated that it is a new dawn for OOH advertising in the country and it will further help practitioners and its members to offer unique and measurable services to clients.
Adding that the association is strongly in support of the initiative, he stated that it will transform the sector as practitioners will offer more value to clients. "The association is behind this whole initiative, we want everybody to know that the collaboration is for the good of the industry. For us our interest is value for our client and we are set to deliver much more with credible audience measurement in place."
Similarly, the Managing Director of ICL, Tosan Omagbemi stated that now the OOH advertising industry can boast of having standards of measurement in line with global best practices which will further help it grow remarkably.
"It is evident that OOH Advertising delivers results. This is what the OAAN/ICL collaboration intends to amplify through global best standards of measurement. OOH now has measurement in Nigeria!
"At Interaction Channel Limited, we believe that we are engaging an ever-dynamic audience. Brands that intend to get the right space per time within the consumer/media ecosystem must employ dynamic solutions which our advertising technology company is all about – dynamic solutions for a dynamic audience. This is the next phase for brand custodians that would not only deliver their numbers, but be part of the consumers' play," he explained.
He added that its upscale location intelligence platform leverages 5th Generation cutting edge technology to offer a marketing lifestyle solution for OOH strategy, planning and buying, Mobile Advertising, Retail Analytics and Events Measurement. "Using these tools, brands will be able to deploy their consumer initiatives with an unprecedented higher level of precision. A robust synergy is now also possible across media types, for example OOH Media + Mobile. Furthermore, advertisers will be able to customize audience segments and leverage day-part understanding to reach specific audiences especially on DOOH."
Commending the initiative, the President of Media Independent Practitioners Association of Nigeria (MIPAN), Femi Adelusi had some words to say: "In line with the MIPAN's tradition, we are delighted to see the arrival of credible media audience measure on OOH. The ICL platform provides an end-to-end planning for Moving Audiences from Strategic/Planning to Buying and Measurement on the OOH media.
"I am convinced that Advertiser and first tier advertisers, who continue to invest about 40-55% of DME in Outdoor Advertising in Nigeria over many decades, are super excited by the availability of a credible means of measuring and substantiating their investment on the OOH channels.
"The job of the media /marketing professionals will also be made more exciting with this technology and data enabled decision making tool which will ultimately drive better effectiveness and efficiencies," he concluded.
In the same vein, the Advertising Practitioners Council of Nigeria (APCON) Registrar, Dr. Olalekan Fadolapo who was represented by the Director, Regulation, Monitoring and Enforcement, Ijedi Iyoha, applauded the partnership and assured them of the council's support, stating that the collaboration will help boost advertising industry in the country.
She added that it came at a right time APCON has been directed to manage the audience measurement of media which also includes OOH. "APCON is giving its 100 percent support to this. I want to believe that with this collaboration if it is well implemented it will go a long way to enhance growth and innovation in the industry."
IBM Research to Radically Accelerate Materials Discovery in 5 Key Areas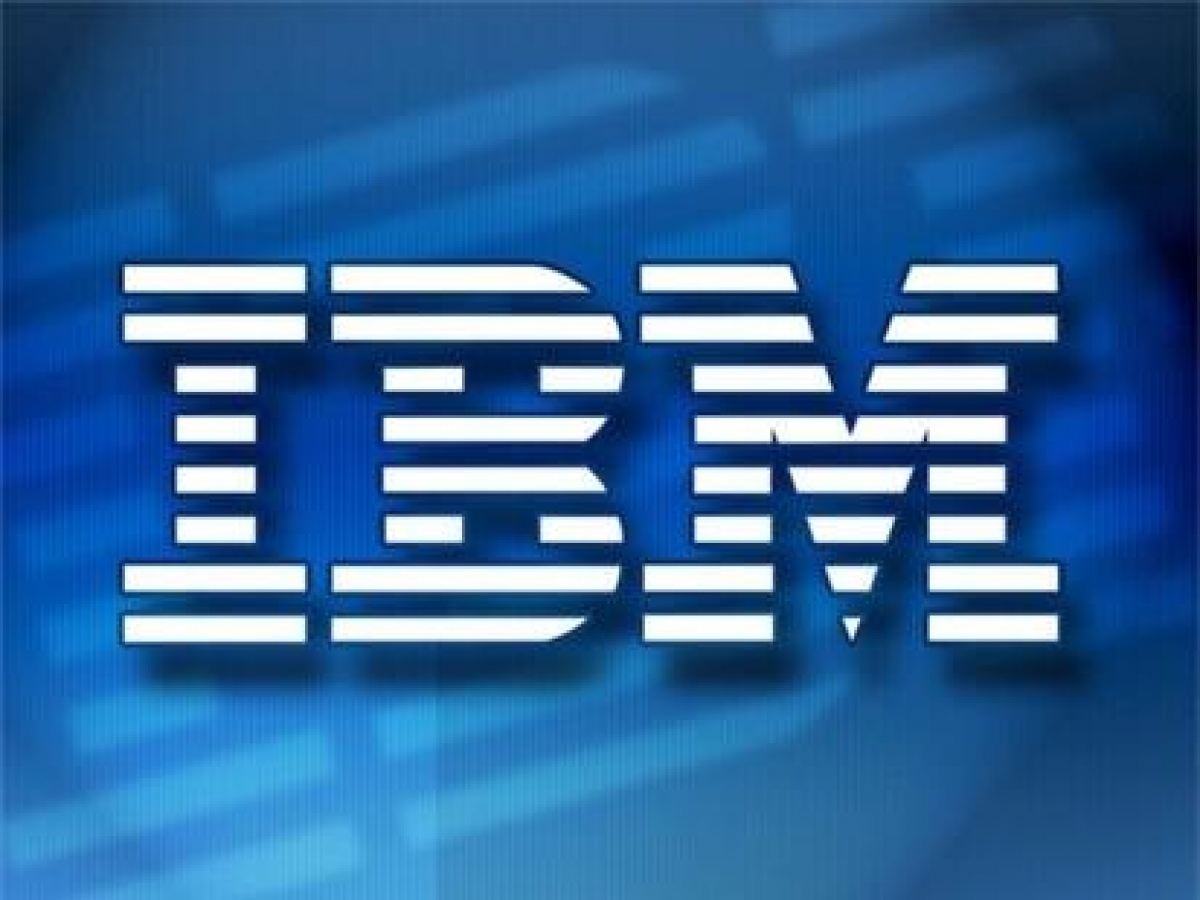 IBM unveiled its annual "5 in 5" predictions about five significant changes driven by innovation in science and technology that will take place in the next five years.
This year's 5 in 5 focuses on five core areas of research that the company will tackle to enable a more sustainable future, coinciding with the first ever virtual UN General Assembly.
From a global pandemic to global warming, 2020 has illuminated the essential role of science — as well as clear actions based on that science — to combat some of the greatest challenges of our time.
The need to rethink how the world creates, consumes and disposes of materials has never been clearer, from storing energy more efficiently, to removing CO2 from the atmosphere to growing food more sustainably.
As part of the company's renewed focus on the urgency of science, IBM is committed to dedicating its technology, talent, and resources towards advancing research and the discovery of new materials. It will do this by advancing technologies including AI, quantum, high performance computing and hybrid cloud to turbocharge science and address the discovery process in a fundamentally new way, including these five core areas in the next five years:
Capturing and transforming CO2 to mitigate climate change
In the next five years, we will be able to capture CO2 from the air and transform it from the scourge of the environment into something useful. The goal is to make CO2 capture and reuse efficient enough to scale globally so we can significantly reduce the level of the harmful CO2 in the atmosphere and, ultimately, slow climate change.
Modeling Mother Nature to feed a growing citizenry while reducing carbon emissions
In the next five years, we will replicate nature's ability to convert nitrogen in the soil into nitrate-rich fertilizer, feeding the growing world while reducing the environmental impact of fertilizers. We'll come up with an innovative solution to enable nitrogen fixation at a sustainable scale and help feed the world's rapidly growing population.
Rethinking batteries before we have to rethink our world
In the next five years, we will discover new materials for safer and more environmentally-preferable batteries capable of supporting a renewable-based energy grid and more sustainable transportation. Many renewable energy sources are intermittent and require storage. The use of AI and quantum computing will result in batteries built with safer and more efficient materials for improved performance.
Sustainable materials, sustainable products, sustainable planet
In the next five years, we will advance materials manufacturing, enabling semiconductor manufacturers to improve the sustainability of their coveted products. Scientists will embrace a new approach to materials design that enables the tech industry to more quickly produce sustainable materials for the production of semiconductors and electronic devices.
Learning from our past for a healthier future
In the next five years, we aim to help facilitate the generation of treatments to aid physicians and front-line workers in combating novel, life-threatening viruses on a larger scale than is currently possible. A combination of AI, analytics and data can potentially help with the rapid analysis of real-world medical evidence to suggest new candidates for drug repurposing and speed clinical trials. In the future, these tools may reach widespread adoption across industries, effectively becoming one of the means of rapidly responding to global, life-threatening viruses.
The Nigerian CEO Report Fears Devastating Impact of Pandemic on Real Estate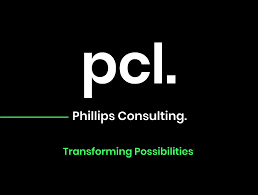 About 84 per cent of chief executive officers in Nigeria have agreed that real estate industry in Nigeria is plagued due to the pandemic, especially, companies in the business of office rentals.
This revelation is contained in the recently published CEO Report, a Philips Consulting initiative for 100 Nigerian business leaders.
The PCL. CEO Report further stated that 83 per cent and 55 per cent of CEOs have adopted a 'Work From Home Strategy' and 'Standby Model Strategy' respectively, and are beginning to question the need for large office spaces.
"Only 46 per cent CEOs are considering retaining their current offices, while others will seek smaller and cheaper offices, shared offices, or adopt an entirely virtual working model," added the Report.
In commercial cities like Lagos where massive high-rise office complexes are commonplace, real estate players must be ready for a shift in demand. They might be forced to repurpose their buildings or provide new services to suit the new mode of work, the Report recommended.
The survey that recently engaged 100 Nigeria business leaders on the current economic landscape and presented the insights in its "CEO Report" said, "One word that best describes today's business environment is "uncertain". The 'new normal' occasioned by the effects of the Coronavirus pandemic is gradually fading away and being replaced by what is termed the 'next normal'.
Amidst the frenzy of realigning strategies to better position businesses for recovery after the pandemic, the Philips Consulting's CEO, Rob Taiwo mentioned that "We have been hit with the harsh reality that the Coronavirus might be here to stay. There is no going back to normal; instead, we have a next normal that is unpredictable."
He said, the conversation to be had now is how to prepare for a future full of unknowns. Speaking on which industries benefit from the crisis, Taiwo, a transformational leader said, "Globally, the IT sector experienced a surge in the wake of the pandemic, as a result of the shift to remote working.
"This resulted in a heavy reliance (or dependence) on IT products for both personal and business purposes." Nigeria is no exception, he stated, "From our survey, 86 per cent of CEOs reported that the pandemic led to them improving the IT infrastructure of their organizations. Our respondents predict that Nigeria's healthcare, agribusiness, and manufacturing industries stand to benefit from the next normal."
"They expect the professional services industry to experience comparatively minimal disruption. This is primarily due to their vast array of services, relatively low operational expense, lean and agile business model, and legacy clients."
On the levels of preparedness for the pandemic, the Report said, only 6 per cent of CEOs reported that their organizations were prepared for the pandemic. Hence, it comes as no surprise that 55 per cent of Nigerian businesses are currently operating below 50 per cent of their operating capacity.
The 6 per cent mentioned above stated a strong leadership team as the most critical factor of their preparedness. Other important factors include having a robust business continuity plan, government support, and a well-articulated business strategy.
On forging ahead into the next normal, the CEOs Report revealed that 57 per cent of CEOs expect that the earliest possible time for the business environment in Nigeria to normalize will be August 2021.
CEOs are increasingly taking responsibility for their companies, and are not necessarily looking up to the government for solutions to the problems occasioned by the pandemic. As against the 79 per cent of CEOs that voted in the 2019 general elections, only 67 per cent of CEOs reported that the pandemic would make them more interested in the outcome of the 2023 election.
Taiwo said, "Results from our survey showed that the Nigerian government and business leaders should pay close attention to the post-COVID19 policies and strategies of the United Kingdom, China, and the United States of America as these will have the most profound impact on the Nigerian business environment.
"At pcl., we are committed to working with our clients and partners to build and develop people's capabilities, technology systems and processes, effective and robust strategies, and business continuity plans. Let us work with you to future proof your business in the next normal."