CBN Sacks Boards of First Bank, FBN Holdings, Appoints Replacements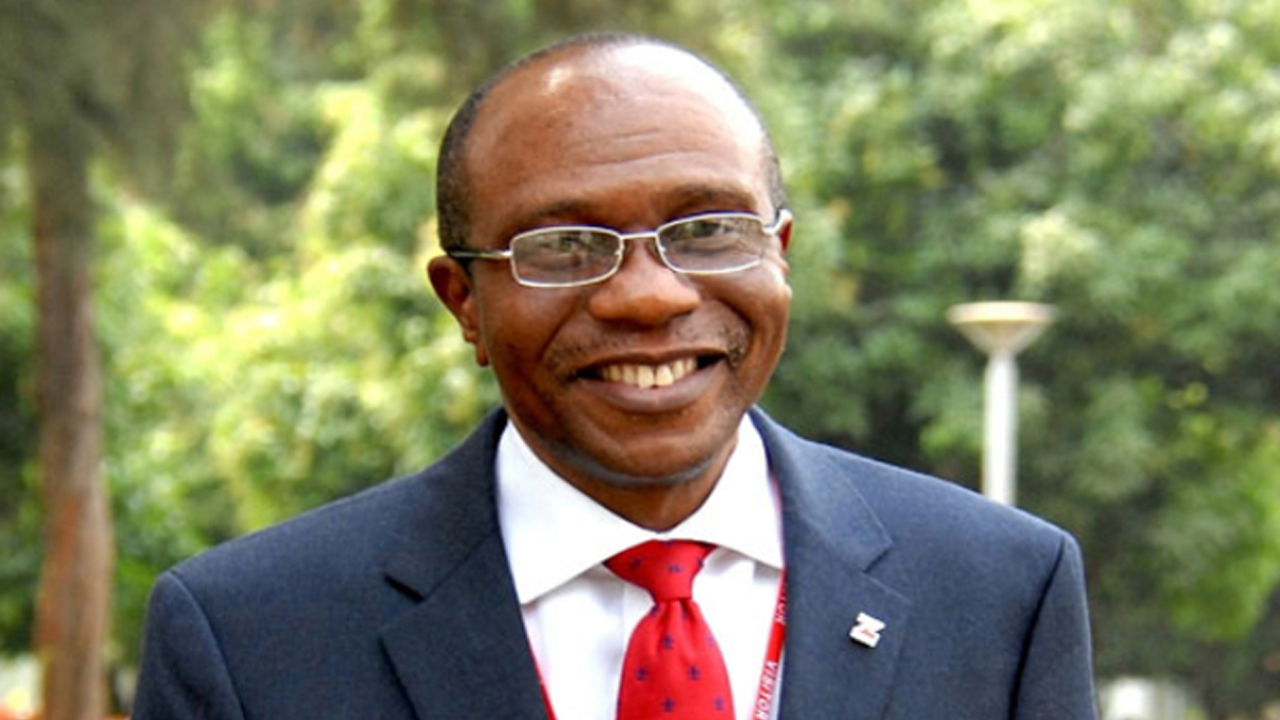 The Central Bank of Nigeria has sacked the board of directors of First Bank of Nigeria Limited and FBN Holdings Plc and has appointed a new set of directors for the two companies with immediate effect.
CBN had this afternoon queried the Board of the bank for removing Adesola Adeduntan as the Managing Director/Chief Executive Officer, and appointing Gbenga Shobo as MD/CEO designate without regulatory approval.
The CBN had also faulted the appointment of Abdullahi Ibrahim as deputy managing director, as well as the appointment of Ini Ebong, Segun Alebiosu, Seyi Oyefeso and Bashirat Odunewu, as executive directors.
Addressing the media, CBN Governor, Godwin Emefiele, announced the sacking of all members of the board of the bank for the supposed affront. Emefiele also reinstated Adeduntan as the MD/CEO of the bank.
Emefiele announced the appointment of Tunde Hassan-Odukale as Chairman of First Bank Limited while Remi Babalola will serve as Chairman of FBN Holdings.
The text of his media briefing are reproduced below:
"The media has been awash with commentaries on the purported management changes at First Bank of Nigeria Ltd (FBN) and the related regulatory inquiry by the Central Bank of Nigeria (CBN) to the Board of First Bank of Nigeria Limited. It has therefore become necessary for me to address the public to clear any misconceptions.
"Ordinarily the board is vested with the authority to make changes in the management team subject to CBN approval. However, the CBN considers itself a key stakeholder in management changes involving FBN due to the forbearances and close monitoring by the Bank over the last 5 years aimed at stemming the slide in the going concern status of the bank. It was therefore surprising for the CBN to learn through media reports that the board of directors of FBN, a systemically important bank under regulatory forbearance regime had effected sweeping changes in executive management without engagement and/or prior notice to the regulatory authorities. The action by the board of FBN sends a negative signal to the market on the stability of leadership on the board and management and it is in light of the foregoing that the CBN queried the board of directors on the unfortunate developments at the bank.
"As you may be aware, FBN is one of the systemically important banks in the Nigerian banking sector given its historical significance, balance sheet size, large customer base and high level of interconnectedness with other financial service providers, amongst others. By our last assessment, FBN has over 31m customers, with deposit base of N4.2trn, shareholders funds of N618bn and NIBSS instant payment (NIP) processing capacity of 22% of the industry. To us at the CBN, not only is it imperative to protect the minority shareholders, that have no voice to air their views, also important, is the protection of the over 31m customers of the bank who see FBN as a safe haven for their hard-earned savings.
"The bank maintained healthy operations up until 2016 financial year when the CBN's target examination revealed that the bank was in grave financial condition with its capital adequacy ratio (CAR) and non-performing loans ratio (NPL) substantially breaching acceptable prudential standards.
"The problems at the bank were attributed to bad credit decisions, significant and non-performing insider loans and poor corporate governance practices. The shareholders of the bank and FBN Holding Plc also lacked the capacity to recapitalize the bank to minimum requirements. This conclusions arose from various entreaties by the CBN to them to recapitalize.
"The CBN stepped in to stabilize the bank in its quest to maintain financial stability, especially given FBN's systemic importance as enumerated earlier. Regulatory action taken by the CBN in this regard included:
Change of management team under the CBN's supervision with the appointment of a new Managing Director/ Chief Executive Office in January 2016.
Grant of the regulatory forbearances to enable the bank work out its non-performing loans through provision for write off of at least N150b from its earning for four consecutive years.
Grant of concession to insider borrower to restructure their non-performing credit facilities under very stringent conditions
Renewal of the forbearances on a yearly basis between 2016 and 2020 following thorough monitoring of progress towards exiting from the forbearance measures
"The measures had yielded the expected results as the financial condition of FBN improved progressively between 2016 when the forbearance was initially granted to the current financial year. For instance, profitability, liquidity and CAR improved whilst NPL reduced significantly.
"Notwithstanding the significant improvement in the bank's financial condition with positive trajectory of financial soundness indicators, the insider related facilities remained problematic.
"The insiders who took loans in the bank, with controlling influence on the board of directors, failed to adhere to the terms for the restructuring of their credit facilities which contributed to the poor financial state of the bank. The CBN's recent target examination as at December 31, 2020 revealed that insider loans were materially non-compliant with restructure terms (e.g. non perfection of lien on shares/collateral arrangements) for over 3 years despite several regulatory reminders. The bank has not also divested its non-permissible holdings in non-financial entities in line with regulatory directives
"Following further review of the situation and in order to preserve stability of the bank, so as to protect minority shareholders and depositors, the Management of the CBN in line with its powers under BOFIA 2020 has approved and hereby directs:
Immediate removal of the all directors of FBN Ltd and FBN Holdings Plc
The appointment of the following persons as directors in FBN Ltd and FBN Holdings Plc
Holdco
Chairman – Remi Babalola
Dr. Fatade Abiodun Oluwole
Kofo Dosekun
Remi Lasaki
Dr Alimi Abdulrasaq
Ahmed Modibbo
Khalifa Imam
Sir Peter Aliogo
UK Eke – Managing Director
Bank
Chairman – Tunde Hassan-Odukale
Tokunbo Martins
Uche Nwokedi
Adekunle Sonola
Isioma Ogodazi
Ebenezer Olufowose
Ishaya Elijah B. Dodo
Sola Adeduntan – Managing Director
Gbenga Shobo – Deputy Managing Director
Remi Oni – Executive Director
Abdullahi Ibrahim – Executive Director
"The CBN hereby reassures the depositors, creditors and other stakeholders of the bank of its commitment to ensure the stability of the financial system. There is therefore no cause for panic amongst the banking public, given that the actions being taken are meant to strengthen the bank and position it as a banking industry giant.," Emefiele ended his speech.
Why Cellulant and UBA Expanded Payments in 19 African Countries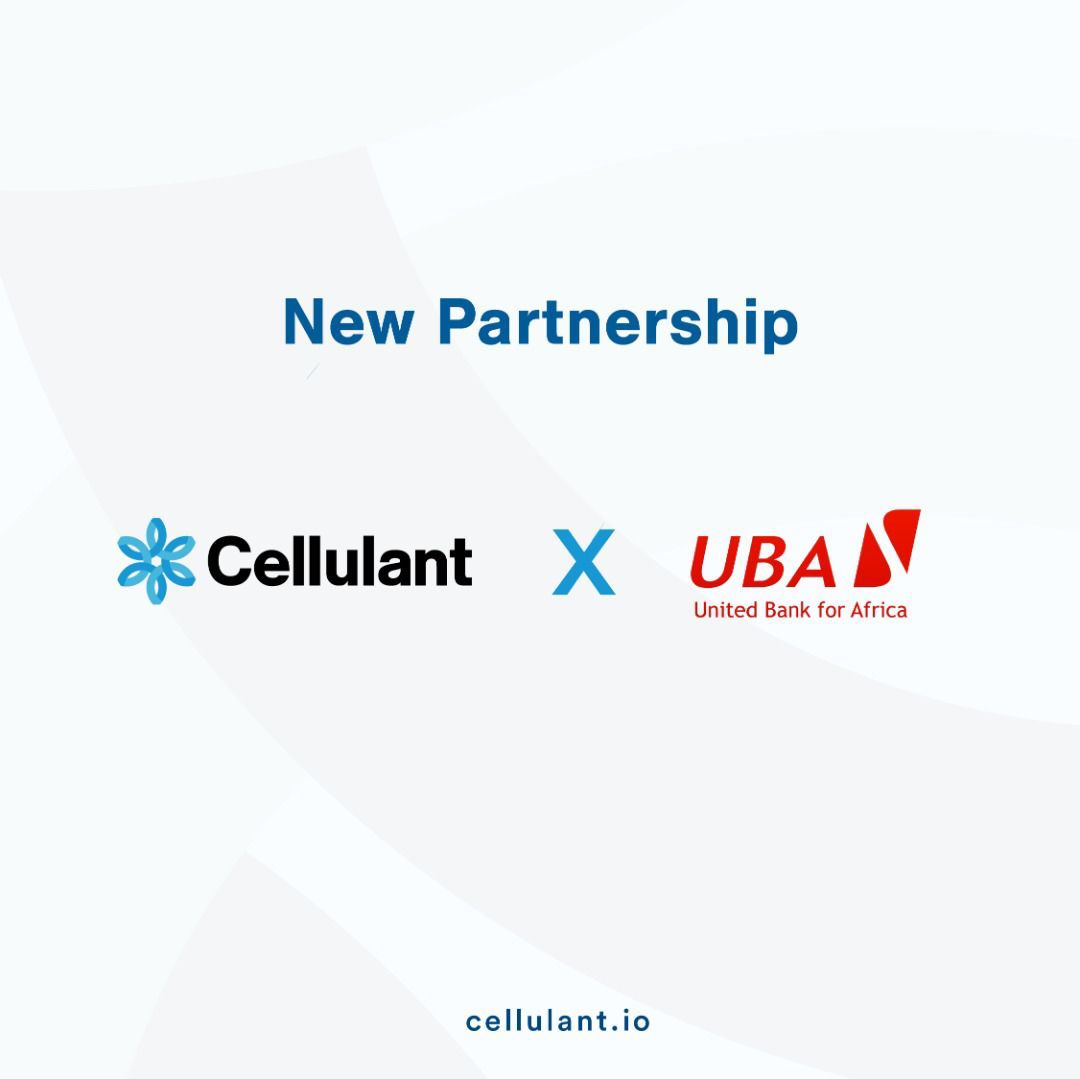 Leading Pan-African payments company Cellulant and Africa's global bank, United Bank for Africa (UBA) Plc, have announced a partnership that will extend payment services for merchants and consumers across 19 key African countries in which UBA operates.
These countries include Nigeria, Ghana, Kenya, Côte d'Ivoire, Zambia, Tanzania, Uganda, Republic of Benin, Burkina Faso, Cameroon, Chad, Congo, the Democratic Republic of Congo, Gabon, Guinea, Liberia, Mozambique, Sierra Leone and Senegal.
This network represents one of the primary tools in bringing together Africa's fragmented payments ecosystem, ensuring Cellulant's Payment Gateway, Tingg, is available to a vast number of merchants and consumers in each of these markets.
Already over $15 billion in gross value payments are processed by Cellulant across the shared markets – and this partnership has the scope to expand the numbers significantly.
"We are delighted to welcome the United Bank for Africa as a new banking partner," says Akshay Grover, Group CEO at Cellulant. "As the payments landscape in Africa continues to evolve, we believe that FinTech's and banks need to have a deeper collaboration in expanding opportunities that will help ease payments & collections for businesses and their consumers across all sectors of the economy."
"The partnership with UBA extends our unparalleled reach across the continent and gives merchants and consumers in our shared network the opportunity to enjoy streamlined digital payments services directly through their bank."
Speaking on the partnership, group deputy managing director, United Bank for Africa, Oliver Alawuba, said: 'We are happy to welcome Cellulant to Nigeria for this MoU signing and most importantly into UBA's expansive landscape. UBA is ready; we are indeed set to dominate the entire digital banking space in Africa. "Our bank, as you know, is one of the largest financial services institutions in Africa, providing services to over 25 million customers in 23 countries 20 of which are on the African continent. This speaks to our strength and capability in terms of delivering innovative digital solutions to the last mile".
He continued, "As the needs of our customers change, we are consistently adapting innovative solutions and partnerships to provide them with excellent and convenient services. With our strategic partnerships, we can accelerate the drive for financial inclusion and economic wellbeing of Africans on the continent. As a customer focused bank we are dedicated to ensuring first rate customer service to all our customers as well as fashion out the best possible ways to ease the way they transact".
Alawuba during the signing ceremony at the UBA House in Lagos, noted that "Collaborating with Cellulant will allow for maximum impact when it comes to changing lives and introducing smarter ways for people to make payments in Africa".
The announcement is the latest in a line of new partnerships for Cellulant, as it continues to expand its network with leading financial institutions like UBA. The company's payments platform, Tingg, now available via 120 banks, is a one-stop payment gateway for multinational corporations, mid-caps and small and medium enterprises (SMEs) alike.
'Our partnership with UBA is an opportunity to further simplify the payment experience for businesses looking to collect payments online or offline. This is particularly impactful for businesses who face daily administrative challenges because of the industry's fragmentation." says David Waithaka, Chief Revenue Officer at Cellulant.
The platform enables merchants to receive, view, and reconcile all their payments via a single application programming interface (API), cutting out the need to sign up for multiple payment providers, including mobile money and mobile money operators (MoMos).
This simultaneously streamlines businesses' administration processes while expanding the range of payment options they can offer to consumers, ensuring maximum choice and flexibility both offline and online.
"By offering a one-stop-shop payments platform through UBA across the 19 countries it is present in Africa, we are opening up the possibility for merchants to seamlessly accept payments from a huge range of payment methods (banks, mobile money and cards), whilst managing all their back-office processes in one place. Local, regional and global businesses can now focus on growth and expansion across Africa."
CPN, Others Flay Proposed NITDA Bill 2021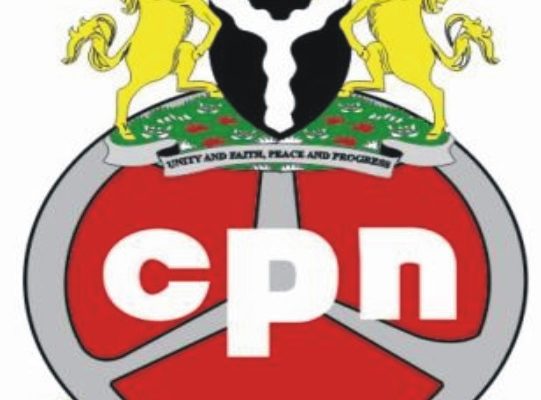 The Computer Professionals (Registration Council of Nigeria) (CPN) has condemned the proposed National Information Technology Development Agency, NITDA Bill 2021 in its entirety.
CPN delegates, led by the president and chairman of Council, Mr. Kole Jagun were at the stakeholders' engagement, recently organized by the National Information Technology Development Agency (NITDA) to consider the proposed NITDA Bill 2021 which, among other things, aimed at changing NITDA from an IT development agency, to a regulator of the information technology industry ecosystem.
A statement signed by Mohammed Bello Aliyu, registrar of CPN stated that "it was obvious from the comments, suggestions and opinions expressed by all other stakeholders, at the meeting which held in Abuja on Friday 18th February, 2022 that the NITDA Bill 2021 arrogates powers of several other regulatory agencies to NITDA, which is an infringement on the statutory powers of other agencies of government like CPN, National Communications Commission (NCC), Galaxy backbone, Office of the National Security Adviser (ONSA), the National Universities Commission (NUC), etc.
"Stakeholders who attended the meeting were unanimous in their opinions that several sections in the proposed NITDA Bill is an usurpation of the statutory powers of other Agencies of government that had been in existence before NITDA, and who have been performing their statutory roles."
He said , for instance, Section 6, 13, 20, 21, and 22, which talked about NITDA's power, licensing and authorizations, and offences and penalties, among others, raised some pertinent issues.
Section 6 arrogated new powers to NITDA, which included the ability to fix licensing and authorization charges, collect fees and penalties and issue contravention notices and non-compliance with the Act.
"All the agencies present during the stakeholders' engagement were unanimous in their opinion that all the offending sections of the proposed NITDA Bill, giving NITDA powers to perform other Agencies' functions should be expunged.
Aliyu stated that "CPN strongly believe that NITDA should stick to its role as an IT development agency and stop seeking Regulatory roles since there is so much that is yet to be done under Information technology development in the country."
MTN Group To Further Relinquish 10% Stake In MTN Nigeria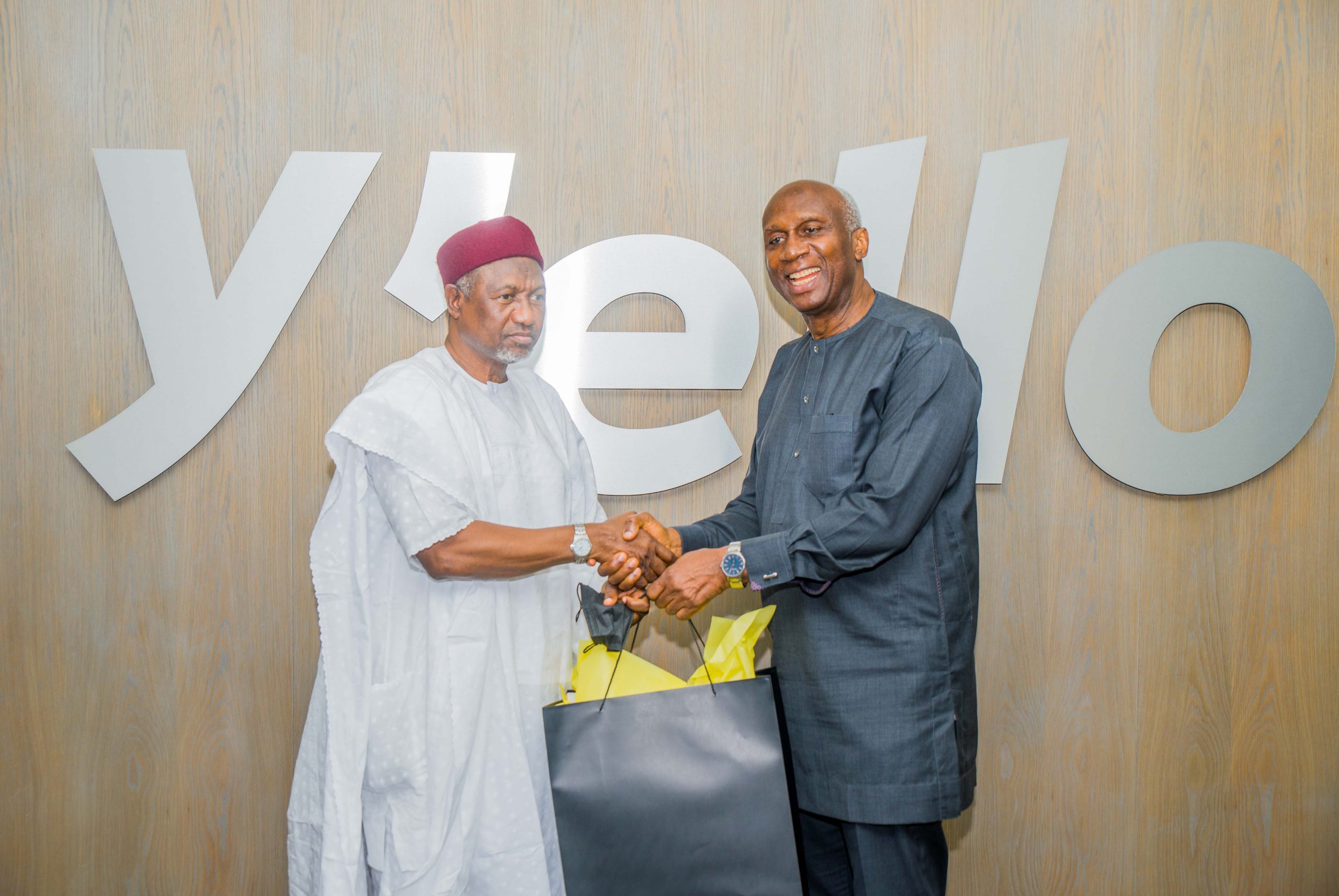 MTN Group which owns 75.6 per cent of MTN Nigeria said over the medium term, it aims to further reduce its shareholding to approximately 65 per cent.
It said it continues to work towards further broadening the local shareholder base, subject to market conditions and regulatory approvals while disclosing that it is committed to support a bi-national conference for businesses operating in South Africa and Nigeria.
This was part of discussions during the first visit to its South African headquarters bythe chairman of MTN Nigeria, the Group's biggest operating company.
The commitment was made to Nigerian High Commissioner to South Africa H.E. Muhammed Haruna Manta when he met with the MTN Nigeria delegation, led by MTN Nigeria Chairman Ernest Ndukwe and MTN Nigeria CEO Karl Toriola, at MTN Group headquarters in Fairland. MTN Group Chairman Mcebisi Jonas and Group President and CEO Ralph Mupita hosted the visit.
Jonas said the trip from the Group's Nigerian colleagues was productive: "It has been a fruitful two days in which, together with our Nigeria team, we were able to unpack our plans in Nigeria and how these align to the Group's strategic intent of providing leading digital solutions for Africa's progress."
Ndukwe said MTN Nigeria was committed to Nigeria's socioeconomic development: "MTN Nigeria believes that we should not only provide a service to customers, but also deepen connectivity access as well as drive financial inclusion. To this end, for 2022 MTN Nigeria intends to ensure the connectivity of an additional 2 000 rural communities and has secured 100 MHz of 3500 spectrum to enable Nigeria's move to 5G."
Mupita underscored the importance of MTN's operations in Nigeria and South Africa to the overall health of the Group: "Nigeria and South Africa are our largest operations, contributing two-thirds of the value of the Group. Supporting the strengthening of economic and business relationships between the two countries is in line with our strategic priority to create shared value."
Toriola elaborated on his operation's role in creating shared value: "MTN Nigeria is committed to supporting the economic development of the country through driving public-private partnerships and initiatives such as CACOVID, the AU vaccine initiative and the construction of the Enugu-Onitsha Expressway."