Diaspora Day Promo: Ecobank Offers Zero Fees on Rapidtransfer
In commemoration of the National Diaspora Day, Ecobank Nigeria has stated that it is offering zero fees for money transfers on the Rapidtransfer App from now till the 31st of October 2020.
The federal government has set aside July 25 of every year as the National Diaspora Day in recognition of the contributions of Nigerians living outside the country towards the development of their homeland.
Rapidtransfer is Ecobank's proprietary money transfer service which enables users send funds across borders, affordably and instantly. The Rapidtransfer app is available for use by Ecobank and non-Ecobank customers. Cash can be received directly into the recipient's account or as cash at any Ecobank branch or Agent location.
Announcing this in Lagos, Korede Demola-Adeniyi, Head, Consumer Banking, Ecobank Nigeria, said the decision to waive charges underscores the bank's commitment to helping Nigerians abroad remit money home to their loved ones without placing an additional burden of charges on them, especially at this period of economic downturn across the world. She noted that the bank appreciates the contributions of Nigerians in the diaspora to the development of the country and is committed to ensuring that their transfers reach home instantly and affordably.
In addition, she stated that the Rapidtransfer app delivers value to both the sender and receiver. In her words, "our rates on the app are very competitive ensuring that both the sender and receiver get value for their money. The app also allows you see the exchange rate before your transaction is consummated, thereby providing a great level of transparency. The entire money sent reaches home, no hidden charges."
The Rapidtransfer app was introduced in 2018 as a game changer for remittances to Africa. The exchange rates are very attractive, and the service is open to Ecobank and non-Ecobank customers. Some of the interesting features of the app include easy navigation and multi-lingual capabilities. The Rapidtransfer app is available on the Google Play Store and App Store.
Facebook Rolls Out Instagram Lite to Sub-Saharan Africa and Other Emerging Markets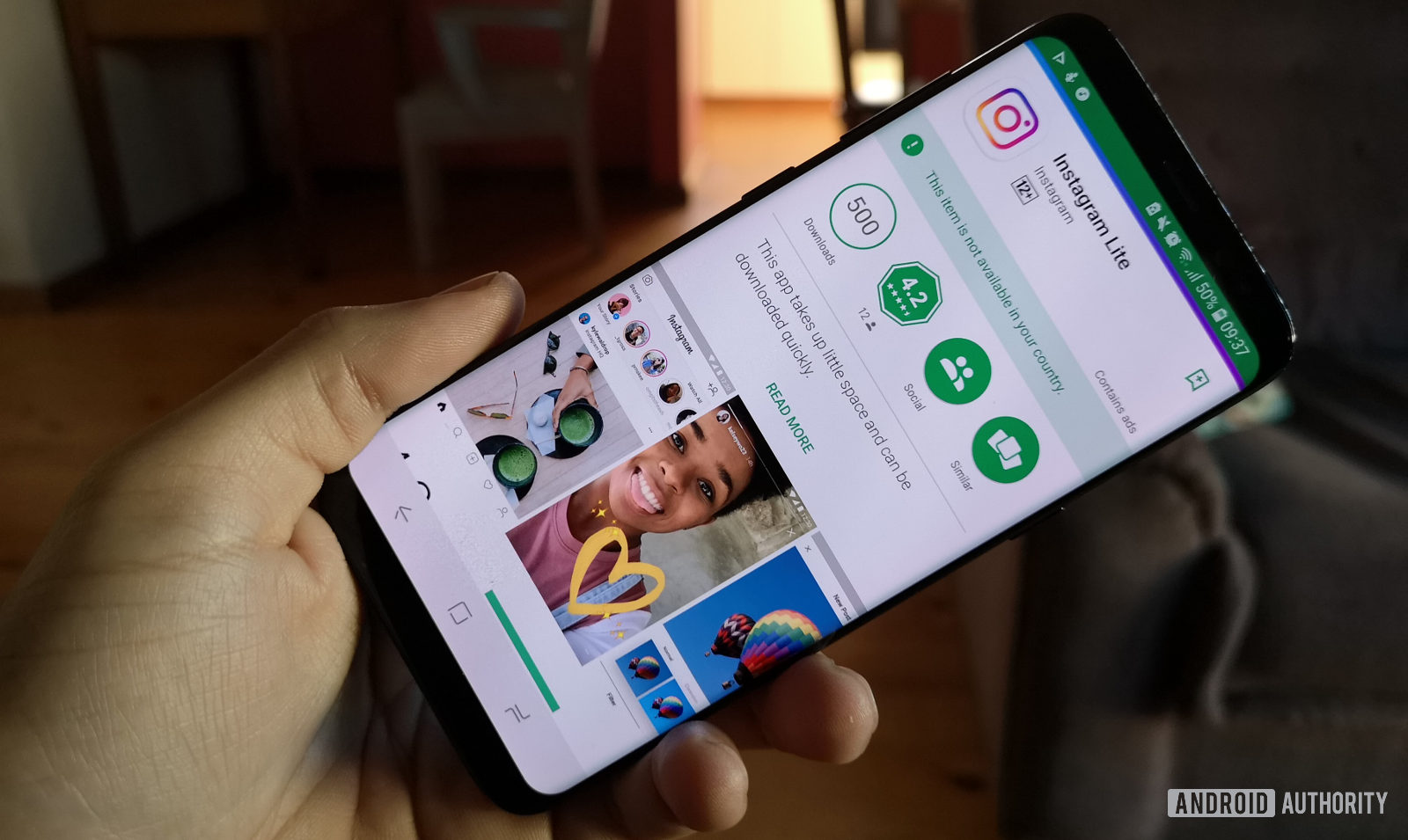 Facebook has announced the launch of Instagram Lite to Sub-Saharan Africa, a new, lightweight version of the Instagram app for Android that uses less data and works well across all network conditions.
The new version of Instagram Lite for Android is less than 2MB in size, making it fast to install and quick to load. It also has improved speed, performance, and responsiveness. Instagram Lite not only works similarly to the Instagram app for Android, but it allows the Instagram experience to remain fast and reliable for more people, no matter what device, platform and network they use.
Commenting on the rationale for introducing the app to Sub-Saharan Africa, Engineering Manager for Instagram Lite, Peter Shin said, "Connectivity in the region can be unstable, slow and expensive, making it challenging for people to have a high-quality Instagram experience. Many people were already familiar with the concept of a Lite app after the successful roll-out of Facebook Lite some years ago. We started testing the new version of Instagram Lite when people across the continent started asking for a Lite app for Android. The feedback was very positive and we are excited to launch it across the continent today".
"Our team aims to leave no one behind, so today we are very excited to bring Instagram Lite to people in over 170 countries, including the entire Sub-Saharan Africa region," he added.
Instagram Lite is similar to the core Instagram app experience, though some features are not currently supported, such as Reels creation, Shopping, and IGTV. Instagram Lite is likely to gain appeal to users in locations with limited bandwidth or high data costs, especially in the developing world.
Instagram Lite is currently rolling out in over 170 countries, and Facebook remains committed to building and improving the app to help everyone in the world connect to the people and things they love.
Sub-Saharan Africa Mobile Data Traffic To Grow 12 times By 2025
… LTE Subscriptions To Reach 270 million
Mobile data traffic in Sub-Saharan Africa is estimated to grow by 12 times the current figures, with total traffic increasing from 0.33 Exabytes (EB) per month to 4EB by 2025.
Meanwhile, average traffic per smartphone is expected to reach 7.1GB over the forecast period. These forecasts are included in the June 2020 edition of the Ericsson (NASDAQ: ERIC) Mobility Report, along with projections for data traffic growth, and regional subscriptions.
In Sub-Saharan Africa, LTE accounted for around 11 per cent of subscriptions in 2019. Over the forecast period, mobile broadband subscriptions are predicted to increase, reaching 72 per cent of mobile subscriptions.
LTE share will reach around 30 per cent by the end of the forecast period, and LTE subscriptions are set to triple, increasing from 90 million in 2019 to 270 million in 2025.
Fadi Pharaon, President of Ericsson Middle East and Africa, says: "Technology brings an unprecedented opportunity to address the challenges of sustainable economic development and improve the livelihood of people in Africa.
The latest edition of Ericsson's Mobility Report highlights Africa as one of the fastest growing mobile markets and reiterates the need for a more efficient technology, higher data rates and availability of ample spectrum.
The Report highlights as well the importance of mobile and fixed networks as key components of critical national infrastructure to sustain and evolve emerging economies during remote work times."
Driving factors behind the growth of mobile broadband subscriptions include a young and growing population with increasing digital skills, and more affordable smartphones. Over the forecast period, discernible volumes of 5G subscriptions are expected from 2022, reaching three per cent by 2025.
Value of Digital Infrastructure
The spread of COVID-19 during the first part of 2020 impacted all parts of society globally, including the telecommunications sector. The Ericsson Mobility Report takes an incisive look at the role of networks and digital infrastructure in keeping societies running in Africa, and families connected during the COVID-19 pandemic.
The COVID-19 pandemic has had a substantial impact on people in many countries and their daily lives, but consumers see resilient networks as a vital help in coping with everyday life.
In a recent study conducted by Ericsson Consumer Lab, 83 per cent of the respondents from 11 countries around the world claim that ICT helped them a lot to cope with the lockdown. The results show an increased adoption and usage of ICT services, such as e-learning and wellness apps, that have helped consumers adapt to new realities, underpinned by connectivity.
FWA takes an expanded role
Around half of all households in the world – over 1 billion – do not have a fixed broadband connection. Given the current speed and capacity of cellular networks with LTE, there are opportunities for African service providers to deliver broadband services to homes and small and medium-sized enterprises economically using Fixed Wireless Access (FWA).
FWA delivered over 4G or 5G is a cost-efficient alternative to providing broadband in areas with limited access to fixed broadband services such as DSL, cable or fiber. Several factors are driving the FWA market in Africa and beyond: demand from consumers and businesses for digital services along with government-sponsored programs and subsidies.
FWA connections are forecast to reach nearly 160 million by end of 2025 – generating about 25 per cent of global mobile network data traffic. At the end of 2019, global FWA data traffic was estimated to have been around 15 per cent of the global total. It is now projected to grow nearly 8 fold to reach 53 exabytes in 2025, representing 25 per cent of the global total mobile network data traffic.
The report also includes forecasts on data traffic growth, regional subscriptions plus insights into cloud-based gaming as well as in-depth articles on private dedicated networks and Verizon's millimeter wave strategy for targeted metropolitan areas.
Uber Offers Riding Tips For Nigerians, Others As Cities Ease Lockdown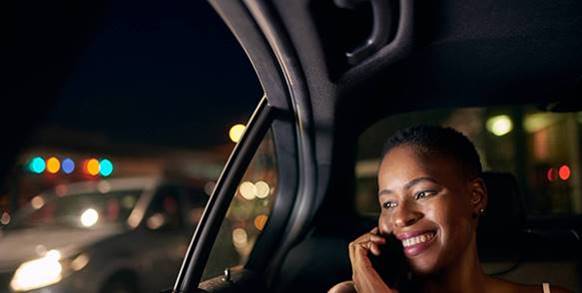 Uber, ride-hailing service has introduced riding tips as cities ease Covid-19 lockdowns.
It says it will proceed with caution and safety top of mind as people start moving again. While exercising social distancing is a must, it says we all have a role to play to help each other stay healthy when traveling.
Alon Lits, General Manager of Uber, Sub Saharan Africa, says, "Ensuring the health and safety of both drivers and riders is a core focus of ours at Uber and we will continue playing our part to best support those who make use of our services. As we navigate through these uncertain times, one thing that is certain is the spirit of unity. We are in this together."
See some tips below on traveling with Uber include:
Traveling terms: Practising social distancing remains critical to curb the spread of the coronavirus. That's why non-essential traveling has been strongly discouraged. With the relaxation of travel restrictions, for those who do have to leave the house, Uber is available to take you where you need to go but in order to limit the spread of COVID-19, traveling in an Uber or any private vehicle has been limited to 60% capacity.
Mask : All Uber riders, drivers and couriers will be required to wear a mask or face covering when taking a trip. As part of a new in-app safety checklist, before drivers and couriers go online, they will be asked to take a selfie to verify they are wearing a mask or face covering using new object recognition technology. Any driver or courier who is not wearing a mask or other face covering will not be able to go online.
Check list ready: Uber has also introduced a Safety Checklist which will require drivers to confirm that they've taken additional safety measures such as regularly sanitising their car and making hand sanitizer available for their riders. While riders will be required to take safety precautions like washing their hands before getting in the car, sitting in the backseat and opening windows for ventilation.
New feedback system: We have added new options for feedback in the Uber app, including if a rider or driver is not wearing a mask. Anyone who is repeatedly flagged for violating our new safety policies risks losing access to Uber's apps.