IFC Invests in Fintech Adumo to Boost Digital Payment Solutions in Africa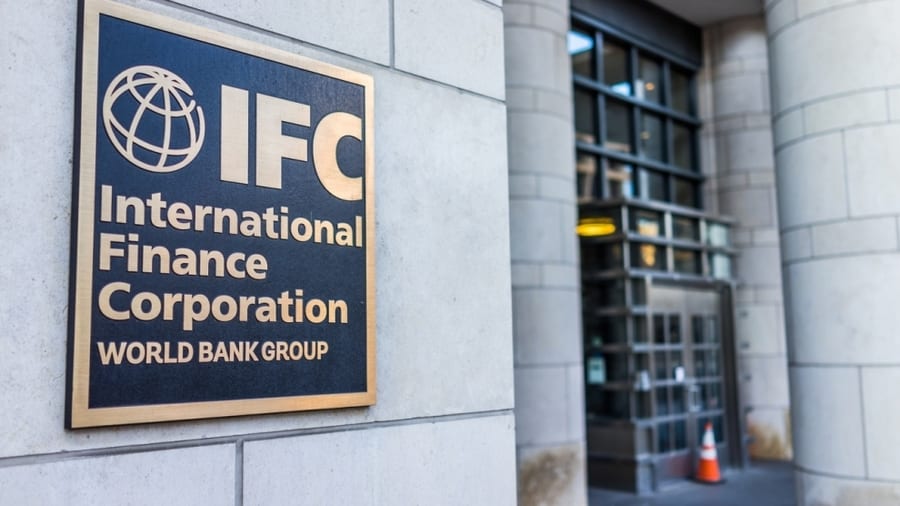 IFC, a member of the World Bank Group, and the IFC Financial Institutions Growth Fund, are helping to increase access to digital payment solutions for small and medium-sized businesses in several countries in Africa through an investment in South Africa-based fintech group Adumo.
IFC's investments will support Adumo to make digital payment systems more affordable and accessible to smaller businesses in Africa, many of which currently rely on cash transactions. Adumo, South Africa's largest independent payment provider with a presence in 14 other African countries, owns merchant acquirers Sureswipe and Ikhokha and payment processor Innervation Pan African Payments.
"The pandemic and associated impact on consumers and businesses are transforming the face of the payments industry with interest in cashless payment services at an all-time high. The funds we have raised from our new equity partners will help us roll out new payment innovations and purpose-based lending services to support consumers and retailers as they navigate an uncertain 2021," said Paul Kent, CEO at Adumo.
The investment by IFC and the IFC Financial Institutions Growth Fund, a fund managed by IFC's Asset Management Company, consists of up to $15 million in preferred shares to fund the growth of the company. IFC combines investments and advisory services to help financial intermediaries reach more small businesses in Africa and other emerging markets.
"Through this investment in Adumo, we will be helping small businesses tap into the digital economy, which is more important now than ever before. Digital payments are often the first step for a small business to build a credit history, which opens the way to access further financial services such as financing to grow the business," said Sérgio Pimenta, IFC's Vice President for the Middle East and Africa. "Supporting small businesses to access finance and financial services affordably and sustainably is a priority for IFC because of their potential to not only grow the economy but also create jobs."
In South Africa, micro, small and medium-sized enterprises employ over 50 percent of the work force and contribute around 34 percent of GDP, but many don't have access to key services that would help their business grow. Digital and mobile payment solutions can help businesses increase footfall and improve customer retention by supporting the transition away from cash-based transactions.
Adumo, previously known as Crossfin Transactional Solutions, processes more than $5 billion in transactions annually through more than 30,000 active clients and across 50,000 active card machines.
Liquid Intelligent Accelerates Digital Economy in South Africa

Liquid Intelligent Technologies (Liquid) South Africa, part of the leading pan-African technology group Liquid Intelligent Technology today, announces the successful completion of two key digital corridors – NLD5 and NLD6 connecting Durban to Cape Town via the inland route.
The completion of this fibre network will support the surging demand for high-speed internet as an increasing number of local businesses continue their digital transformation journeys.
Increased access to high-speed fibre connectivity is critical to improving not just telecommunication services for millions of South Africans in the country. It will also bring substantial social and economic benefits to businesses and governments as the focus on the Fourth Industrial revolution increases. This route forms part of the Southern corridor that Liquid has invested in connecting East to West Africa via a terrestrial network.
"The completion of these two digital corridors is yet another milestone achieved as part of our on-going investment into the South African economy. Liquid has been instrumental in the fruition of routes 1 through to 8, providing a digital backbone that connects metropolitan cities like Cape Town, Johannesburg and Durban to more remote areas like Nelspruit Bloemfontein, Lady Smith, Mthatha.
"This is also part of our Group's continued focus on bringing world-class digital services like Cloud, Unified Communications, Internet of Things (IoT), and Artificial Intelligence (AI) to local businesses in the public and private sectors," said Deon Geyser, CEO Liquid Intelligent Technologies, South Africa.
Spanning over 1700 km, the near-unlimited capacity and greater redundancy offered on these digital corridors will positively impact numerous industries, especially educators and healthcare practitioners, as they increase their reach to the remotest parts of the country. Access to improved digital services will also impact the education system in the country as the government gears to empower more youth with digital skills as newer vocations develop through the 4IR.
These routes symbolise Liquid's high-level digital infrastructure capability and continued and unwavering commitment to steer and create sector growth opportunities aggressively whilst increasing its market share.
Liquid recently culminated its extensive business transformation from being a telecommunications and digital services provider to a full one-stop-shop technology group. This expansion is one more step that reiterates Liquid's commitment towards improving customer service and delivery of products towards the wholesale, enterprise, and SMEs market in the country.
Facebook Rolls Out Instagram Lite to Sub-Saharan Africa and Other Emerging Markets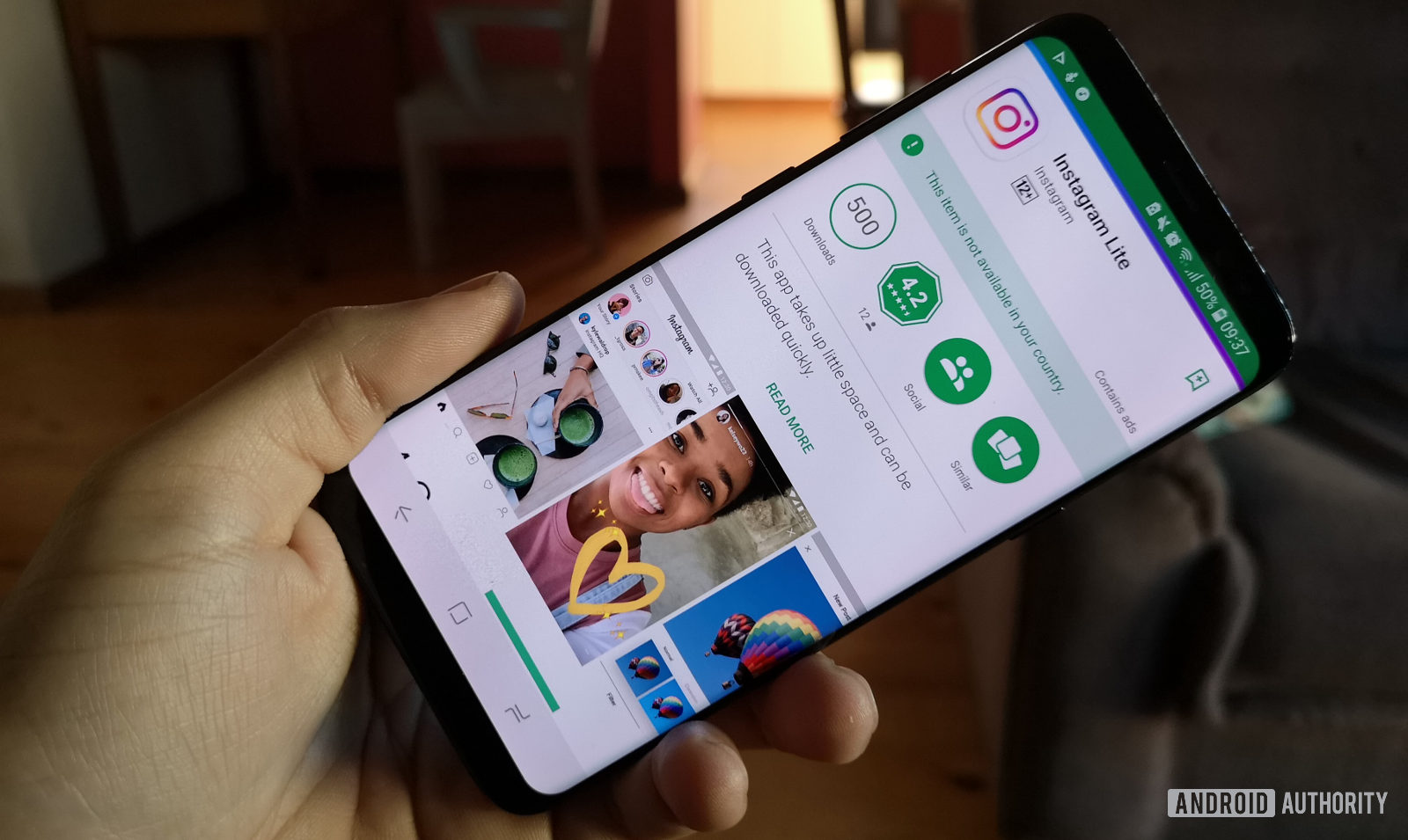 Facebook has announced the launch of Instagram Lite to Sub-Saharan Africa, a new, lightweight version of the Instagram app for Android that uses less data and works well across all network conditions.
The new version of Instagram Lite for Android is less than 2MB in size, making it fast to install and quick to load. It also has improved speed, performance, and responsiveness. Instagram Lite not only works similarly to the Instagram app for Android, but it allows the Instagram experience to remain fast and reliable for more people, no matter what device, platform and network they use.
Commenting on the rationale for introducing the app to Sub-Saharan Africa, Engineering Manager for Instagram Lite, Peter Shin said, "Connectivity in the region can be unstable, slow and expensive, making it challenging for people to have a high-quality Instagram experience. Many people were already familiar with the concept of a Lite app after the successful roll-out of Facebook Lite some years ago. We started testing the new version of Instagram Lite when people across the continent started asking for a Lite app for Android. The feedback was very positive and we are excited to launch it across the continent today".
"Our team aims to leave no one behind, so today we are very excited to bring Instagram Lite to people in over 170 countries, including the entire Sub-Saharan Africa region," he added.
Instagram Lite is similar to the core Instagram app experience, though some features are not currently supported, such as Reels creation, Shopping, and IGTV. Instagram Lite is likely to gain appeal to users in locations with limited bandwidth or high data costs, especially in the developing world.
Instagram Lite is currently rolling out in over 170 countries, and Facebook remains committed to building and improving the app to help everyone in the world connect to the people and things they love.
Nokia Enables Ultra-fast 5G services for Vodacom South Africa
Nokia has enabled ultra-fast 5G services for Vodacom South Africa's customers by deploying its 5G radio, core and fixed network solutions across Vodacom's network. Vodacom is using Nokia's 2G, 3G, 4G and fibre access networks, as well as 5G fixed wireless access (FWA) and mobile broadband services.
Nokia is supplying its AirScale, Fastmile and Subscriber Data Management (SDM) / Home Subscriber Server (HSS) products to Vodacom to enhance its service offering and deliver increased operational efficiencies.
Nokia's AirScale radio network product portfolio will enable Vodacom to deploy 5G services across several spectrum bands, including the new 3500 MHz, 2600 MHz and 700/800 MHz bands which will be auctioned by the Independent Communications Authority of South Africa (ICASA) before the end of March 2021. It will help to manage the increased demand for data services during the ongoing COVID-19 pandemic. The 5G network rollout is in line with South Africa's broadband policy of building infrastructure by 2030 for an inclusive knowledge economy which supports the 4th Industrial Revolution (4IR).
Vodacom will also use Nokia's FastMile 5G gateway to offer FWA broadband services in areas not currently served by a fibre network. The solution is easy for subscribers to install, delivering fibre like speeds to homes while using Wi-Fi to connect devices within the home. Vodacom is also using Nokia's mesh Wi-Fi solution, which improves user experience by creating a seamless Wi-Fi coverage area while reducing the time and complexity required to install and manage the WiFi network.
Nokia's cloud-based SDM software and HSS will be rolled out to securely manage subscriber data and services in a centralized hub. Vodacom South Africa will also utilize Nokia's NetAct network management system, which is cloud-agnostic and meets customer demands for software-only delivery. It can be deployed on the same data center platforms as existing IT and network systems for increased agility and lower operational costs.
Beverly Ngwenya, Technology Director at Vodacom South Africa, said: "We are committed to providing the most innovative products and highest quality service to our subscribers. 5G technology allows us to deliver ultra-fast mobile networks and support entirely new use cases as we move into the 4IR era. Nokia has been our network partner for more than two decades, and its latest technology solutions are now helping us to deliver superior 5G services."
Tommi Uitto, President of Mobile Networks at Nokia, said: "Our AirScale 5G and Fastmile fixed wireless access portfolio helps service providers across the globe to build robust and reliable networks to address the growing demand for high-speed broadband services. From our 26-year relationship with Vodacom we understand that South Africa is a highly competitive market, with end-users expecting continent-leading services and applications. We are proud to have successfully executed this important network deployment, enabling Vodacom to deliver those sought-after broadband capabilities."