DHL Freight Digital Platform Boosts Online Bookings by 56%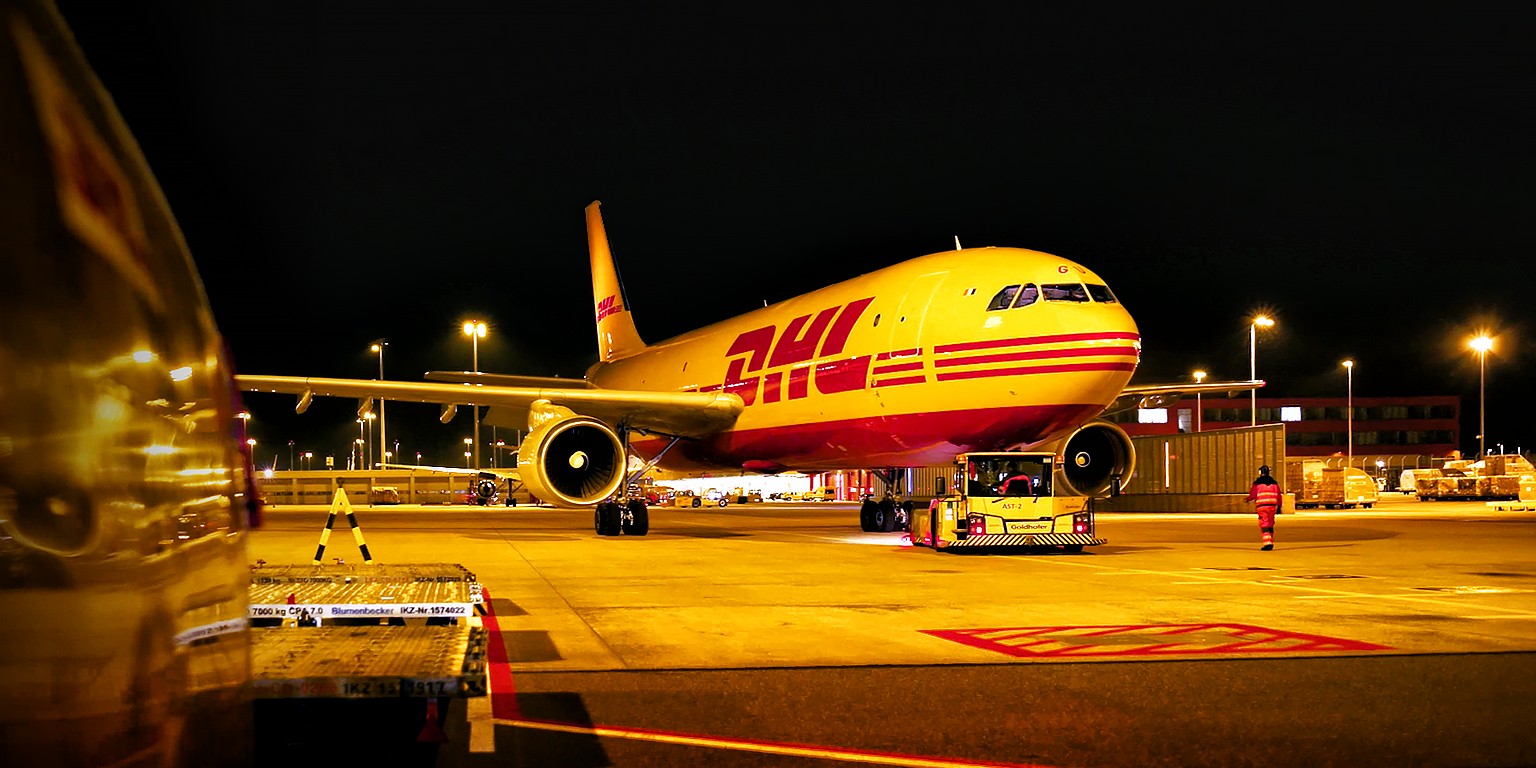 DHL Global Forwarding, Freight, the leading international freight specialist division of Deutsche Post DHL Group, said online bookings and sales rose by over 56 per cent (yoy Q1/2020 to Q1/2021).
After a successful launch of myDHLi and increase, the logistics expert has expanded the global availability of the platform from initially eight to meanwhile 62 countries. In addition, The expansion comes along with improvements to existing functionalities, for example, the integration of a "save and edit" option and new services such as myDHLi Reports to increase shipment transparency.
In addition, for the first time, the platform is now available for road freight customers, with the roll-out starting in Turkey. To frame the success of speedy innovations along the digital transformation in logistics in general and myDHLi in particular, there will be an annual myDHLi Digital Summit, which was launched with the first event at the DHL Innovation Center in Troisdorf.
"For us, myDHLi translates digitalization into customer-centricity. That's why we put an enormous amount of work in the roll-out. Customers can easily book shipments through the platform that follows modern design principles while having full control over the quotes through 360-degree visibility. By the end of 2020 we had 1,000 customers on the platform. Now, just four months later, we have reached a new high with 3,000 customers spread across 62 countries using myDHLi as of today," says Tim Scharwath, CEO Global Forwarding, Freight. "In light of this successful launch to market, we will continue to expand the platform by adding more languages over time."
With a "customer first" approach, the Quote + Book functionality offers improved usability based on user behaviour analysis and modern design principles. Customers can save at any point and resume later during offer validity. This means that, should key details not yet be available at the beginning of the booking process, it is easy to pick back up at a later point to complete. As well as improving usability, the platform offers with myDHLi Reports a new feature that provides full visibility of past and current shipment data for further detailed analysis.
All improvements to the platform follow defined guiding principles for the further development of myDHLi. This includes 360-degree visibility of shipments from start-to-finish, no matter which stage the shipment is at, a multi-channel approach, so that all information is available combined in one place, regardless of which channel a customer uses, and a signaling action process, so that customers can always see where to focus their attention. What's more, built-in popular social media features like Follow + Share simplify communications along the supply chain by enabling customers to exchange information with their own clients, colleagues, and suppliers.
"At the heart of myDHLi are the needs and experience of our customers," says Uwe Brinks, CEO DHL Freight. "In light of demand and feedback of the myDHLi users, we have decided to make myDHLi also available to our road freight customers, so they can benefit from the myDHLi features and services already available to our air and ocean freight customers."
The myDHLi customer platform was successfully launched a year ago and thereby set a new benchmark in a still less digitized industry. It is characterised by a modular structure, allowing subscribers to conveniently personalise their portal. Customers can choose whether they only use the Quote + Book functionality to compare available options and directly book one of the logistics services. They can also access shipment tracking, document management or myDHLi Reports and myDHLi Analytics, which with the latest update now also provides insights into transit times and cost per unit. By adding road freight shipments, myDHLi can satisfy even more customers in the future, making it the one-stop platform for all DHL Global Forwarding, Freight customers.
In addition, DHL's sustainability efforts are integral part of the platform: Since January 2021, DHL Global Forwarding reduces the carbon emissions of all less-than-container load (LCL) ocean freight shipments with sustainable marine biofuels – at no additional cost for the customer. For all other transport modes an offsetting option or neutralization of CO2 emissions via biofuels can be selected if preferred.
Digitalization is one of the strategic pillars at DHL Global Forwarding, Freight, and to further drive developments in this area for the logistics industry, the myDHLi Digital Summit was established and will now take place annually. Besides presenting innovations around myDHLi, this event will continue to create a unique opportunity to drive the progress of digital transformation in logistics, just in line with Deutsche Post DHL Group's strategy "Delivering Excellence in Digital World".
India Unwraps UPI and Aadhaar Service APIs to Foreign Nations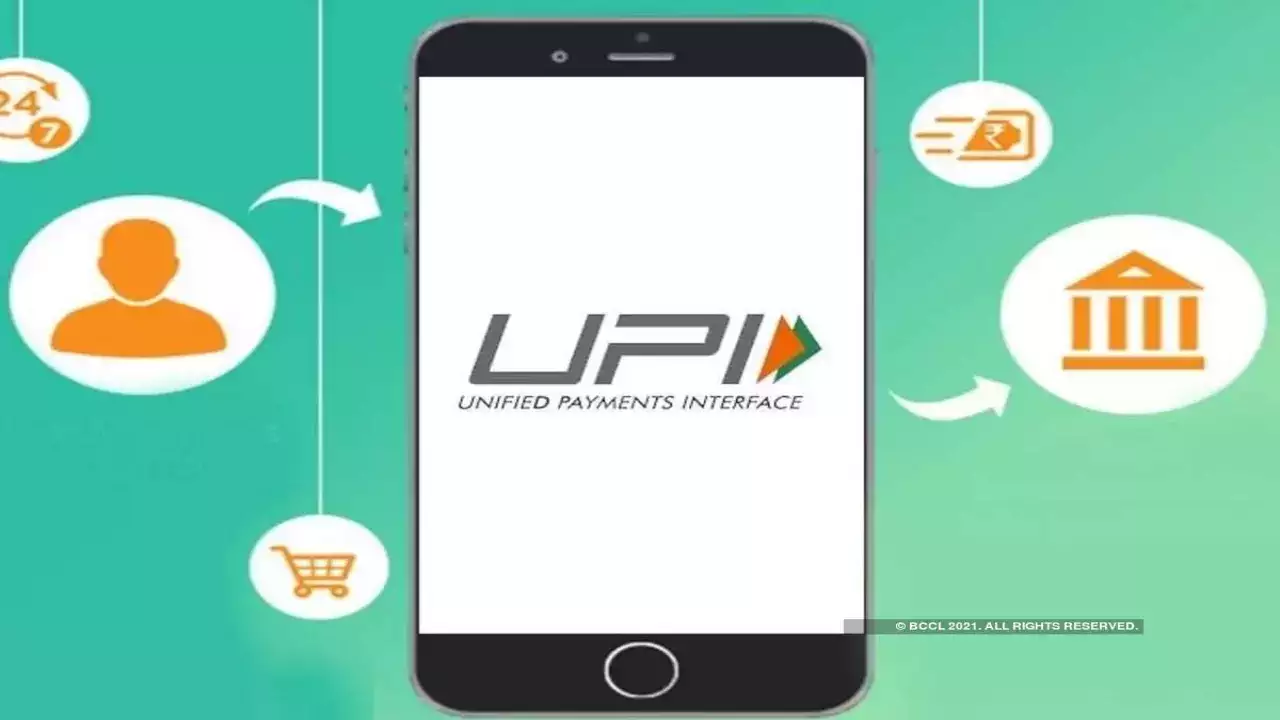 India is making a host of its e-governance tools – including the Unified Payments Interface (UPI) and Aadhaar identity service – available to other countries via open APIs.
Available via the India Stack website, the project is "a set of open APIs and digital public goods that aim to unlock the economic primitives of identity, data, and payments at population scale".

Says the site: "The principles, technologies, and functionality of India Stack can be applied in any country. None of the systems which comprise India Stack require any proprietary technology or intellectual property which would preclude their implementation in any other country."

In a speech during Digital India Week, prime minister Narendra Modi boasted about the success of the instant payments network, UPI, claiming: "Everyone, including the World Bank, has appreciated it as the best platform."

Launched in 2016, the UPI has now handled 99 billion transactions, recording 2200 every second in May.

Along with the RuPay card network, UPI has been central to India's efforts to use digital payments to boost financial inclusion. Modi says this has proved a huge success, noting: "Once, I found that a beggar in Bihar was begging on a platform and he was taking money digitally."

Says Modi: "Therefore, today digital products like UPI are the centre of attraction for developed countries of the world, or those countries which cannot invest in this type of technology. Our digital solutions have the reach, are secure and have democratic values."
HP Extends Partner Program to Global Retailers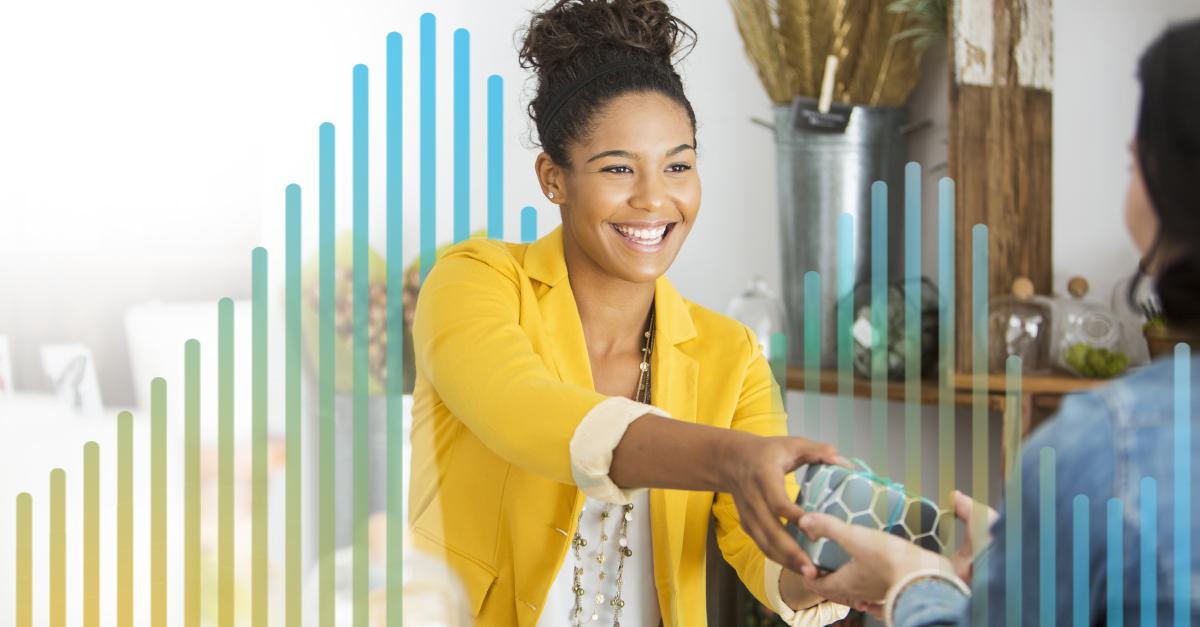 Today, HP Inc. announced the extension of HP Amplify™ — a first-of-its kind global channel program — to its vast ecosystem of more than de-1350 online pure players, omnichannel, and brick and mortar retail partners.
Launched in the fall of 2020 to commercial partners, the powerful new partner program, built on a single, integrated structure provides the insights, capabilities and collaboration tools needed to drive digital transformation and growth as consumer buying behaviours continue to evolve. HP will begin to transition retail partners1 to the HP Amplify program beginning August 2, 2021 and continue through the calendar year.
Built on a simplified and easy-to-navigate structure with two distinct retail tracks (Synergy and Power including Power CDR Retail targeted at retail sub-distributors), HP Amplify is designed from the ground up to turn data analytics into insights that spark new strategies, steer innovation and reward partners for performance, collaboration and capabilities while accelerating digital transformation with insights, building a data driven culture and augmenting common knowledge with collaboration tools.
"For the IT industry overall, and the retail channel specifically, it is clear that business as usual is no longer an option. HP Amplify not only makes it easier for retail partners to do business with HP, it provides a clear path, built on a proven framework, to transform their business for today while enabling long-term sustained growth in the future," said Bradley Pulford, Managing Director, HP Inc. Africa. "Together with our partner community we are reinventing how consumers experience our products and services, by investing in our shared capabilities while developing new areas of strength to remain competitive."
Spurred by rising demand for work, learn and entertain at home products accelerated by the pandemic, the retail industry has experienced an accelerated pace of change. According to Pulford, capitalizing on the momentum of transformational experiences will be critical to building and maintaining the flexibility that is demanded of doing business today. For the foreseeable future, changes in consumer behaviour will have a greater impact on value in retail than any other single factor.
While in-store traffic decreased, e-commerce sales grew by more than 27 percent in 2020, and is expected to account for 40 percent of total sales for consumer-packaged goods by 2025. Trends such as hybrid work, the emergence of the prosumer and continued e-commerce growth are making collaborative partnerships in the retail industry more essential than ever. With the introduction of HP Amplify, HP is empowering retailers to capitalize on these shifts, arming partners to deliver superior customer experiences and drive future growth.
"Customers are requesting a closer and more personalized relationship with brands," Pulford said. "We will increase our common knowledge of the consumption patterns using data analytics in order to redesign the customer journey, improving experiences online and in-store through HP's Amplify for Retail program."
HP Amplify offers a common platform designed to enable progressive go-to-market strategies focused on three core pillars: performance, capabilities, and collaboration. Building on the success of the HP Amplify framework while addressing unique needs of retailers, the new program rewards partners for a variety of performance indicators tied to portfolio sell through and revenue. A structured compensation framework, sales boosters, and other tools help retail partners to assess performance and actions providing clear indicators of success.
Beyond sales revenue alone, HP Amplify measures rewards based on new capabilities such as driving data insights, service models, consistent online and in-store experiences. Strengthening and developing of new capabilities are supported by online digital assessments and recommendations based on core capabilities, consumer trends, benchmarking, and best practices. HP Amplify rewards partners who invest in the capabilities to compete – and win – in a world dominated by e-commerce and digital-led customer journeys.
Transformational change requires collaborative partnerships. Companies that regularly collaborate with suppliers can demonstrate higher growth, lower operating costs, and greater profitability than their industry peers6. Partners that report data will be able to anticipate and enable more positive customer outcomes, ultimately driving sales conversions and maximizing average baskets. HP will collaborate closely with partners to optimize sales through store level assortment tools and cross category recommendations to unlock opportunity diversification.
Digital Wallet Users to Surpass 4.4 Billion by 2025- Juniper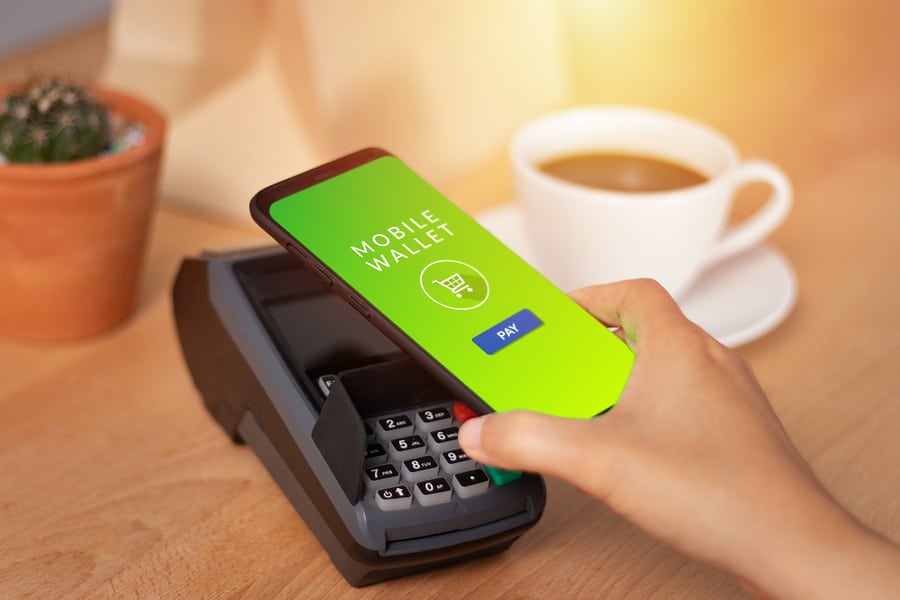 A new study from Juniper Research has found that the number of unique digital wallet users will exceed 4.4 billion globally in 2025; rising from 2.6 billion in 2020. It found that mobile wallets are leading this 70% growth, as mobile payments rapidly scale across geographical and vertical markets.
The increasing alignment between in‑person and remote commerce channels is leading to greater use of mobile wallets than ever before, with online wallet use confined to high-value purchases or complex bill payments.

The research recommends that merchants should undertake complete reviews of their processes to ensure that they are offering a highly capable mobile app. This must be inclusive of a seamless checkout process, the correct mobile wallet integrations and high levels of security, or they will lose out to more mobile-adept merchants.
The new research, Digital Wallets: Key Opportunities, Vendor Analysis and Market Forecasts 2021‑2025, found that markets such as the UK and US are lagging behind China and India in terms of digital wallet adoption, with China and India accounting for 69% of digital wallet transactions in 2025.

Research co-author Nick Maynard explains: 'In developed markets, mobile wallets facilitate card payments, but in emerging markets, wallets in places have bypassed cards entirely. Wallet providers in developed markets need to focus on building acceptance and analytics features, in order to boost their appeal in a card-centric environment.'

The research also found that QR code payments will account for 40% of all digital wallet transactions globally in 2025; a fall from 47% of transactions in 2020. QR code payments are presently playing a leading role, due to their ease of use and acceptance, which makes them a critically important area for wallet use. However, over the next five years, the evolution of features such as card acceptance via NFC smartphones will begin to close the ease of acceptance gap.