IBM Research to Radically Accelerate Materials Discovery in 5 Key Areas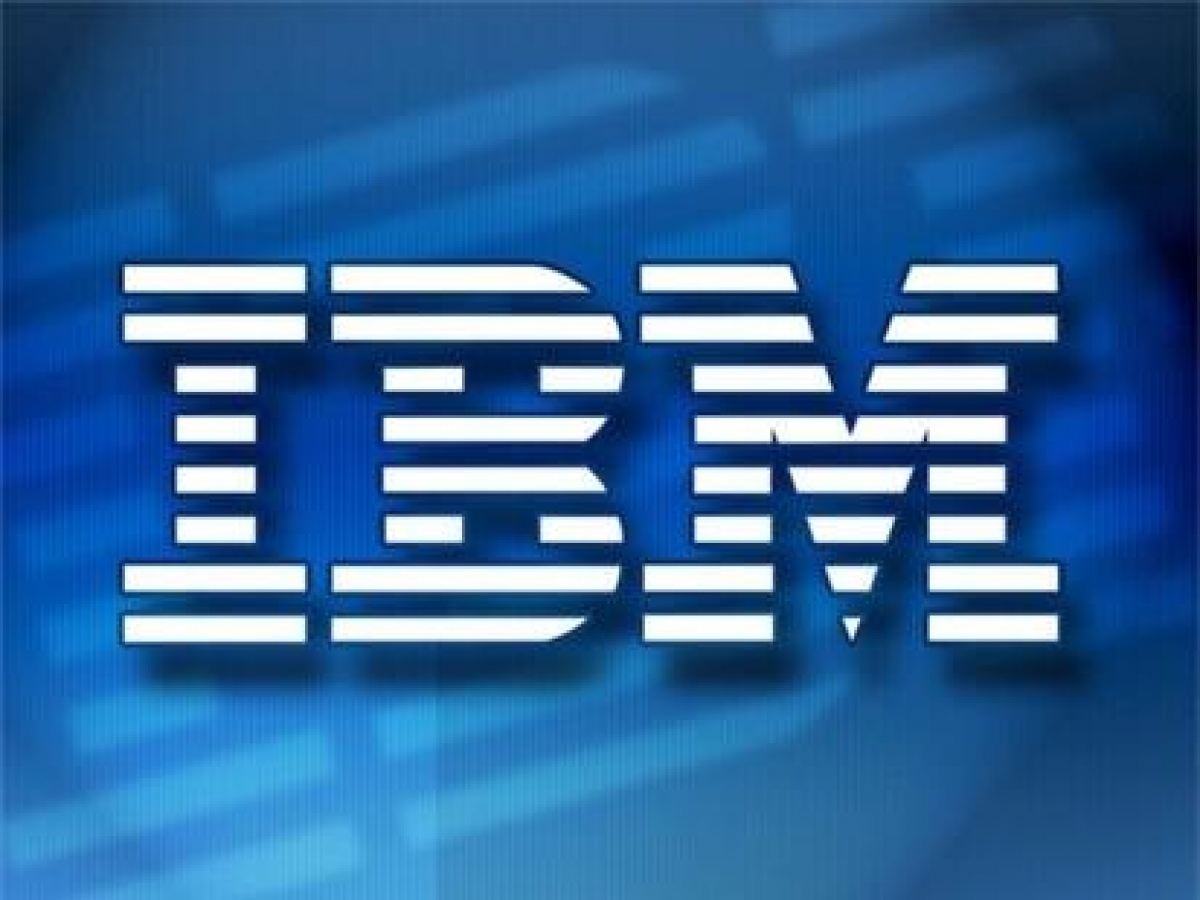 IBM unveiled its annual "5 in 5" predictions about five significant changes driven by innovation in science and technology that will take place in the next five years.
This year's 5 in 5 focuses on five core areas of research that the company will tackle to enable a more sustainable future, coinciding with the first ever virtual UN General Assembly.
From a global pandemic to global warming, 2020 has illuminated the essential role of science — as well as clear actions based on that science — to combat some of the greatest challenges of our time.
The need to rethink how the world creates, consumes and disposes of materials has never been clearer, from storing energy more efficiently, to removing CO2 from the atmosphere to growing food more sustainably.
As part of the company's renewed focus on the urgency of science, IBM is committed to dedicating its technology, talent, and resources towards advancing research and the discovery of new materials. It will do this by advancing technologies including AI, quantum, high performance computing and hybrid cloud to turbocharge science and address the discovery process in a fundamentally new way, including these five core areas in the next five years:
Capturing and transforming CO2 to mitigate climate change
In the next five years, we will be able to capture CO2 from the air and transform it from the scourge of the environment into something useful. The goal is to make CO2 capture and reuse efficient enough to scale globally so we can significantly reduce the level of the harmful CO2 in the atmosphere and, ultimately, slow climate change.
Modeling Mother Nature to feed a growing citizenry while reducing carbon emissions
In the next five years, we will replicate nature's ability to convert nitrogen in the soil into nitrate-rich fertilizer, feeding the growing world while reducing the environmental impact of fertilizers. We'll come up with an innovative solution to enable nitrogen fixation at a sustainable scale and help feed the world's rapidly growing population.
Rethinking batteries before we have to rethink our world
In the next five years, we will discover new materials for safer and more environmentally-preferable batteries capable of supporting a renewable-based energy grid and more sustainable transportation. Many renewable energy sources are intermittent and require storage. The use of AI and quantum computing will result in batteries built with safer and more efficient materials for improved performance.
Sustainable materials, sustainable products, sustainable planet
In the next five years, we will advance materials manufacturing, enabling semiconductor manufacturers to improve the sustainability of their coveted products. Scientists will embrace a new approach to materials design that enables the tech industry to more quickly produce sustainable materials for the production of semiconductors and electronic devices.
Learning from our past for a healthier future
In the next five years, we aim to help facilitate the generation of treatments to aid physicians and front-line workers in combating novel, life-threatening viruses on a larger scale than is currently possible. A combination of AI, analytics and data can potentially help with the rapid analysis of real-world medical evidence to suggest new candidates for drug repurposing and speed clinical trials. In the future, these tools may reach widespread adoption across industries, effectively becoming one of the means of rapidly responding to global, life-threatening viruses.
Renewables – The Energy of the Future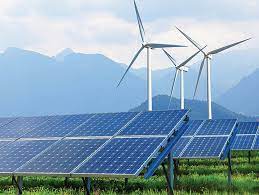 The net-zero carbon emissions ambition of world leaders is accelerating the global shift away from hydrocarbon-based energy sources and towards renewables. Many governments are making sustainable investments a strategic thrust and are using policies and incentives to drive innovation in renewable energy technologies.
As a result, Agusto & Co anticipates that the world's capacity to generate electricity from solar panels, wind turbines, and other renewables will grow significantly in the next few years. In 2022, a projected $472 billion will be invested in renewable energy, 44% more than in 2017, when $326 billion was spent[1].
According to the International Energy Agency (IEA), renewables will account for about 95% of the increase in worldwide power capacity by 2026[2], with solar photovoltaics (PV) alone accounting for more than half of the anticipated expansion.
Nigeria is not excluded from this pursuit of carbon neutrality, being one of the 195 nations that are party to the United Nations Paris Agreement – a pact that seeks to combat climate change by reducing greenhouse gas emissions. In addition, Nigeria has undertaken to cut its greenhouse gas emissions by 20% between now and 2030 and to attain net-zero emissions by 2060.
Modern Solutions to Age-old Problems?
However, Agusto & Co is of the opinion that Nigeria's aspirations are rather lofty considering that the country is still grappling with inadequate electricity supply from the national grid as unmet demand is estimated at approximately 20,000 megawatts (MW)[3]. With rapid industrialisation, population and income growth, this supply gap is expected to widen.
The challenges confronting the Nigerian power sector are well documented, over-laboured and cut across the industry's entire value chain. They were summarised by a World Bank study[4] in 2020 where it was revealed that about 47% of Nigerians lack access to grid electricity and those who do have access, face regular power outages.
Nigeria's current energy mix is heavily skewed towards gas, with 23 thermal plants contributing 76% of the total installed generating capacity. However, years of underinvestment in the domestic gas market as a result of price controls, regulatory obstacles and pipeline vandalism have put question marks on the commercial viability of gas supply to the power sector.
Agusto & Co estimates that renewable energy sources (such as wind and solar) in Nigeria, which are frequently proposed as alternatives to gas, are still in their infancy and are not commercially viable on a sufficient scale to diversify the country's energy mix.
A Case for Renewable Energy in Nigeria
Given its abundant and diverse natural resources, Nigeria is capable of producing significant amounts of clean and renewable energy (particularly solar energy). The country is located within a high sunshine belt and has significant solar energy potential as a result. According to the Nigerian Meteorological Agency (NIMET), the average annual daily sunshine in Africa's largest economy is 6.25 hours[5].
Nigeria's Northern region enjoys average solar radiation of about 25.2MJ/m2 (megajoule/square meter) per day, with an average of 12.6MJ/m2 in coastal areas[6]. Wind speeds ranging between 2.5m/s and 6.5m/s[7] in the Northern region of Nigeria, owing to the large expanse of dry land, also present opportunities to generate wind power, while biomass remains a potential and untapped source of bio-energy given the amount of waste produced.
While grid-connected electricity supply remains the cheapest source of power in Nigeria, it is not always economically efficient to construct gas pipelines and/or transmission cables to some remote villages with very little demand for electricity. Agusto & Co believes that this underscores the need to expand the current energy mix to include renewables.
Renewable energy plants can be constructed in remote areas as an alternative to running several kilometres of transmission cables, which are subject to vandalism. The poor and erratic power supply from the national grid also provides opportunities for small-scale renewable projects for individual households.
Also, a decentralised energy production system is pertinent to address the transmission and distribution challenges plaguing the Nigerian power sector, which is provided by the use of solar energy. Nigeria's market for electrification is ripe, with an estimated 215 million[8] people and an annual population growth rate of 3%. Given the appropriate regulatory support, Agusto & Co forecasts significant investment in renewables.
Two Birds, One Stone
Renewable energy is the fastest-growing energy source globally and many industry experts consider it to be the energy for the future with projections of as much as 85% of global power output coming from renewables (mostly solar and wind) by 2050[9]. Agusto & Co expects that with growing awareness of climate change and environmental sustainability, more Nigerian organisations will opt for renewables, driving their increased adoption – particularly solar energy – in keeping with the global trend.
This would place Nigeria firmly on track to effectively kill two birds with one stone by accomplishing its national goal of increasing energy output sufficiently to overcome the domestic power supply shortfall and putting itself on a solid route to meeting its international commitment to achieve zero emissions by 2060[10].
---
[1] https://iea.blob.core.windows.net/assets/b0beda65-8a1d-46ae-87a2-f95947ec2714/WorldEnergyInvestment2022.pdf
[2] https://www.iea.org/news/renewable-electricity-growth-is-accelerating-faster-than-ever-worldwide-supporting-the-emergence-of-the-new-global-energy-economy
[3] NERC
[4] https://www.worldbank.org/en/news/press-release/2020/06/23/nigeria-to-keep-the-lights-on-and-power-its-economy
[5] https://businessday.ng/energy/power/article/achieving-renewable-energy-projection-hinge-on-effective-rd-human-capacity/
[6] Sweetcrude Reports
[7] New Era Energy
[8] https://www.worldometers.info/world-population/nigeria-population/
[9] https://www.irena.org/-/media/Files/IRENA/Agency/Publication/2018/Apr/IRENA_Report_GET_2018.pdf
[10] https://www.spglobal.com/commodityinsights/en/market-insights/latest-news/energy-transition/110321-cop26-nigeria-vows-to-reach-net-zero-by-2060-but-stresses-role-of-gas
Why Nigerians Should Support CleanTech Energy Innovations Across Sectors-FG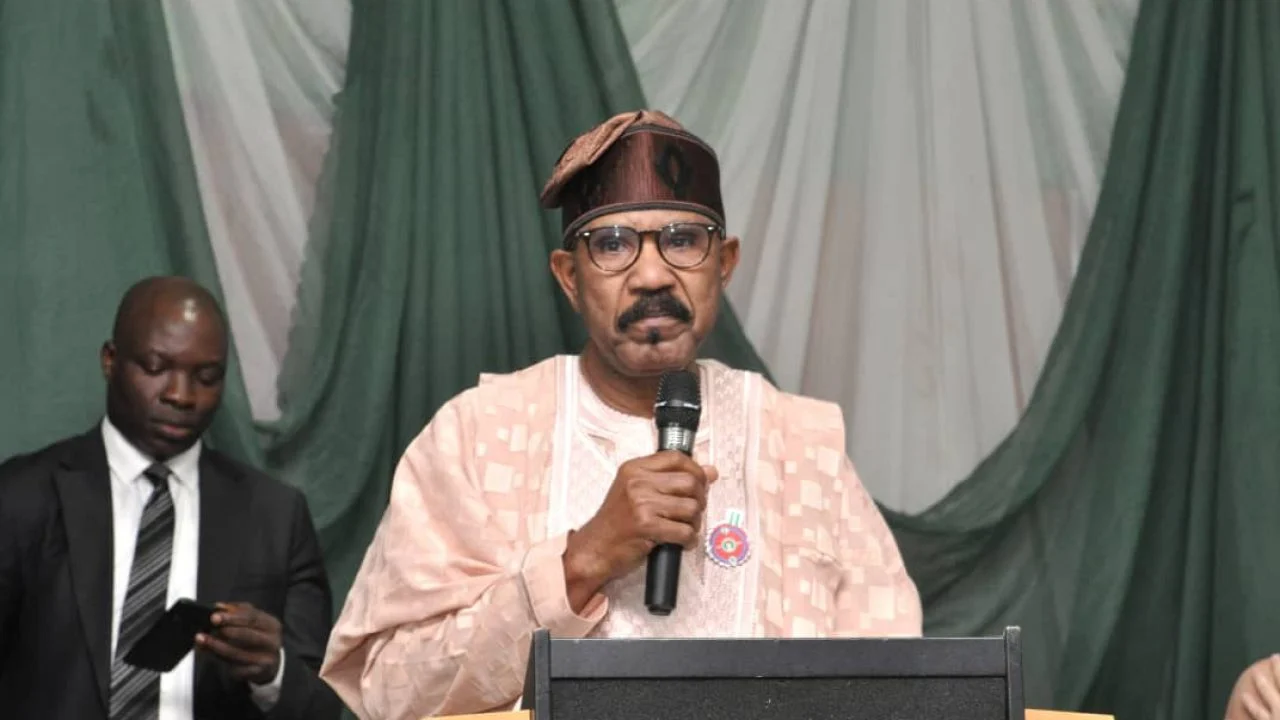 The world is moving towards use of clean energy technologies, even as the federal government has called on all Nigerians to embrace and support deployment of clean energy innovations and solutions across various sectors of Nigerian economy.
The minister of Science, Technology and Innovation, senator Adeleke Mamora, who made the call, at the Project Inception Workshop of the Global CleanTech Innovation Programme (GCIP), on Thursday, in Lagos, said innovative clean tech entrepreneurship plays a key role in climate action.
Mamora, who was represented by the director, Department of Environmental Sciences and Technology, Federal Ministry of Science and Technology, Dr. Peter Ekweozoh, disclosed that the Global Environment Facility (GEF) has partnered with the United Nations Industrial Development Organisation (UNIDO) to systematically address the challenges of deploying CleanTech innovations, through the GCIP.
To key into the project, the minister said a Project Steering Committee was set up at the ministry, adding that members of the committee were selected from the pool of experts in the public and private sectors of the economy. "They are expected to make very important contribution to the development of our dear nation through this laudable project," he added.
Mamora however commended the efforts of UNIDO for mobilising resources to pilot this project; GEF for providing the seed financial resources; the department of environmental sciences and technology of Federal Ministry of Science, Technology and Innovation (FMSTI) for conceptualising the Nigerian CleanTech Innovation Programme (NC-TIP) that provided the national platform for this partnership with the GCIP being piloted by UNIDO and the Rural Electrification Agency (REA) and Co-creation Hub for providing niche technical services within the project.
He said the GCIP-Nigeria is to implement the project over the next three years in three components. "Component one is to be coordinated by the private sector represented by the Co-creation Hub; component two is being implemented by the public sector driven by the FMSTI and REA, while UNIDO is in charge of component three," the minister explained.
With Nigeria's population projected to hit 264 million by 2030, the director, Department of Environmental Sciences and Technology, federal ministry of science and technology, Dr. Peter Ekweozoh, said National and Subnational governments have put in place policies, programmes, projects and strategies to enable Nigeria attain Sustainable Development Goals by 2030, utilizing the Micro, Small and Medium Enterprises (MSMEs) to create mass employment and wealth.
Despite all these, Ekweozoh said the Nigerian MSME space still does not have adequate technology innovation platforms specifically tailored for and targeted to clean energy technologies, start-ups and SMEs, adding that there is dearth of financial schemes, poor access to available funds for clean energy investment projects and limited government financial incentives to support industrial enterprises in the uptake of innovation outputs in clean energy technologies.
However, the director disclosed that NC-TIP has provided the desired national platform for accelerated growth of the Nigeria innovation ecosystem and working with GCIP-Nigeria for the next three years, NC-TIP will strengthen the enabling environment and harness the requisite financial and technology support from development partners, the public and private sectors including multilateral agencies in order to provide the elusive economic lifeline to innovators and start-ups in MSME sector.
On his part, the chief executive officer, Co-creation Hub, Bosun Tijani said the GEF funded UNIDO-GCIP is built around adopting an innovative approach to enabling the CleanTech ecosystem by harmonising the contributions of critical actors while fostering an attractive business environment for the startups, SMEs and innovators.
With GCIP Nigeria, focusing on CleanTech start-ups and SMEs working on exciting and disruptive solutions, junior professional officer, Department of Energy Climate Technology and Innovation Division, Luca Longo, says the project will provide added value for domestic economic and industrial development by bridging the gap between CleanTech Innovators and investors, paving the way for new business opportunities.
Arnergy Partners Flutterwave to Push For Clean Energy Remittances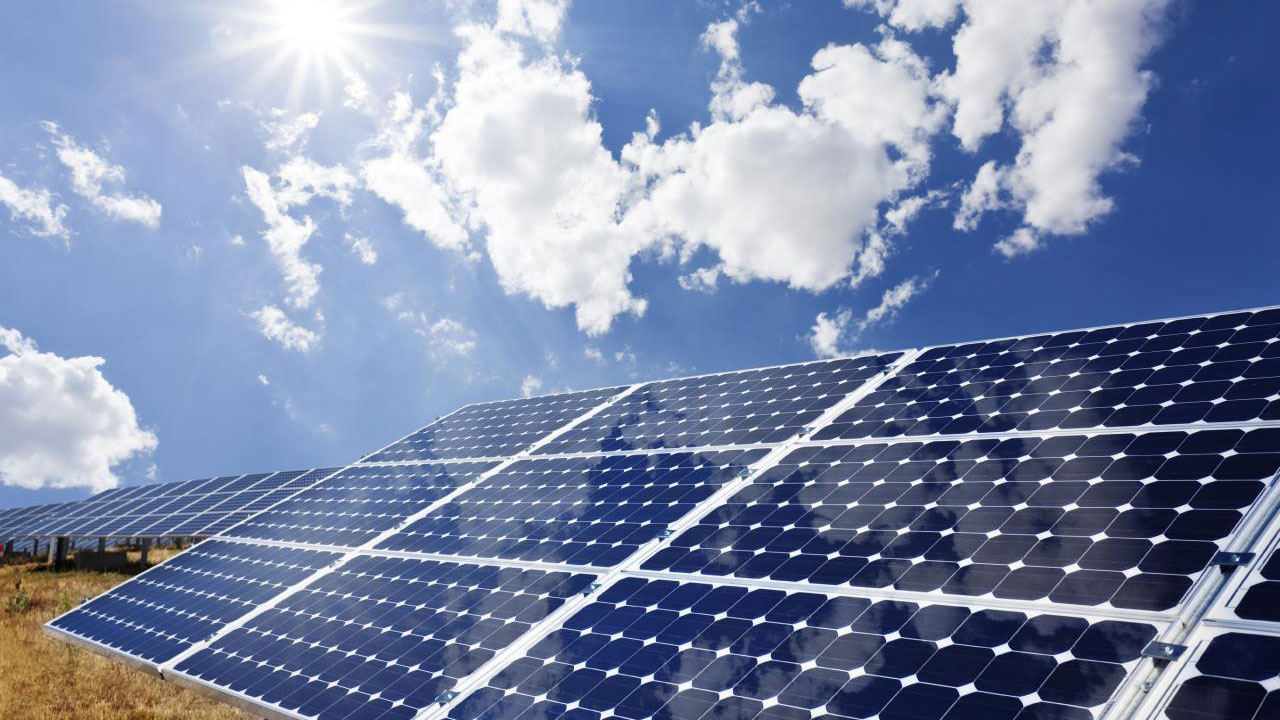 Arnergy, Nigeria's leading distributed utility company delivering solar energy solutions, has partnered with Flutterwave to launch the Diaspora Initiative – a groundbreaking scheme enabling the global Nigerian diaspora to invest in solar energy solutions on behalf of local individuals and businesses.
The first of its kind from an African solar company, the Diaspora Initiative enables Nigerians abroad to purchase off-grid solar panels and storage systems which are installed in households and businesses across Nigeria to deliver a clean and uninterrupted source of electricity.
With Arnergy's tech-enabled solar models marking a major innovation as a sustainable solution to Nigeria's $29bn per-year energy reliability crisis, outright purchases as well as lease-to-own options are now available through Arnergy's partnership with Flutterwave, pioneering a new form of remittances that will significantly address critical energy needs for millions.
As part of the new service, Nigerian diasporans can purchase the full range of Arnergy's distributed utility models, which are powered by lithium-ion based batteries – a sustainable alternative to fossil fuel generators, establishing a more reliable electricity supply through storage solutions and an average 10-year lifespan. With the company's proprietary remote monitoring technology, SolarBase, Arnergy's customers are also able to monitor and adjust their energy consumption in real-time through the convenience of a mobile (Android & iOS) or web app, establishing a major breakthrough for individuals and businesses seeking greater control over their household and OPEX costs respectively.
Speaking on the launch of the Diaspora Initiative, Femi Adeyemo, CEO and Founder at Arnergy, says "For decades, the huge lack of consistent and affordable energy has held millions of Nigerians back from achieving the best possible economic outcomes, but today, we're empowering diaspora across the globe to drive us closer to a future where energy across the country is 100% renewable, reliable and accessible."
"Now more than ever, we need a direct and sustainable approach to tackling what has consistently been one of Nigeria's most critical challenges not only for the benefit of local Nigerians, but also the health of our planet. At Arnergy, we firmly believe the answer lies in solar energy and during a time where Nigerians at home are facing a difficult economic period, we're proud to be the first solar company in Africa forging a new path for the diaspora to invest in more accessible solutions for friends and family."
Founded in 2013, Arnergy delivers reliable and sustainable energy services for small, medium and large businesses and residents across Nigeria. Leveraging its local engineering and customer support teams, it is the only African solar company with fully proprietary IoT, power electronics and software architecture that allows remote control of solar assets for retail and commercial users.
The platform boasts a leading portfolio of multinational clients including Heineken, KPMG, Shell, Citibank, 54Gene, Ardova and the Dangote Group and to-date, Arnergy has delivered 3MW+ of installed capacity and 9MWh+ of storage capacity across Nigeria. In 2019, Arnergy also became the first African distributed energy company to be backed by Bill Gates and Jeff Bezos following its $9mn Series A round led by Breakthrough Energy Ventures with participation from the Norwegian Investment Fund for Developing Countries (Norfund), ElectriFI (EDFI Management Company) and All On.
The launch of Arnergy's Diaspora Initiative coincides with the recent pledge from President Buhari at the COP26 Summit that Nigeria will reach net zero emissions by 2026. However, the prevalence of diesel fuel generators, which produce an estimated 29mn tonnes worth of CO2 emissions each year, pose a major stumbling block to the new target, leading to a significantly increased level of interest in cleaner and reliable alternatives such as lithium-ion based solutions.