Sub-Saharan Africa Mobile Data Traffic To Grow 12 times By 2025
… LTE Subscriptions To Reach 270 million
Mobile data traffic in Sub-Saharan Africa is estimated to grow by 12 times the current figures, with total traffic increasing from 0.33 Exabytes (EB) per month to 4EB by 2025.
Meanwhile, average traffic per smartphone is expected to reach 7.1GB over the forecast period. These forecasts are included in the June 2020 edition of the Ericsson (NASDAQ: ERIC) Mobility Report, along with projections for data traffic growth, and regional subscriptions.
In Sub-Saharan Africa, LTE accounted for around 11 per cent of subscriptions in 2019. Over the forecast period, mobile broadband subscriptions are predicted to increase, reaching 72 per cent of mobile subscriptions.
LTE share will reach around 30 per cent by the end of the forecast period, and LTE subscriptions are set to triple, increasing from 90 million in 2019 to 270 million in 2025.
Fadi Pharaon, President of Ericsson Middle East and Africa, says: "Technology brings an unprecedented opportunity to address the challenges of sustainable economic development and improve the livelihood of people in Africa.
The latest edition of Ericsson's Mobility Report highlights Africa as one of the fastest growing mobile markets and reiterates the need for a more efficient technology, higher data rates and availability of ample spectrum.
The Report highlights as well the importance of mobile and fixed networks as key components of critical national infrastructure to sustain and evolve emerging economies during remote work times."
Driving factors behind the growth of mobile broadband subscriptions include a young and growing population with increasing digital skills, and more affordable smartphones. Over the forecast period, discernible volumes of 5G subscriptions are expected from 2022, reaching three per cent by 2025.
Value of Digital Infrastructure
The spread of COVID-19 during the first part of 2020 impacted all parts of society globally, including the telecommunications sector. The Ericsson Mobility Report takes an incisive look at the role of networks and digital infrastructure in keeping societies running in Africa, and families connected during the COVID-19 pandemic.
The COVID-19 pandemic has had a substantial impact on people in many countries and their daily lives, but consumers see resilient networks as a vital help in coping with everyday life.
In a recent study conducted by Ericsson Consumer Lab, 83 per cent of the respondents from 11 countries around the world claim that ICT helped them a lot to cope with the lockdown. The results show an increased adoption and usage of ICT services, such as e-learning and wellness apps, that have helped consumers adapt to new realities, underpinned by connectivity.
FWA takes an expanded role
Around half of all households in the world – over 1 billion – do not have a fixed broadband connection. Given the current speed and capacity of cellular networks with LTE, there are opportunities for African service providers to deliver broadband services to homes and small and medium-sized enterprises economically using Fixed Wireless Access (FWA).
FWA delivered over 4G or 5G is a cost-efficient alternative to providing broadband in areas with limited access to fixed broadband services such as DSL, cable or fiber. Several factors are driving the FWA market in Africa and beyond: demand from consumers and businesses for digital services along with government-sponsored programs and subsidies.
FWA connections are forecast to reach nearly 160 million by end of 2025 – generating about 25 per cent of global mobile network data traffic. At the end of 2019, global FWA data traffic was estimated to have been around 15 per cent of the global total. It is now projected to grow nearly 8 fold to reach 53 exabytes in 2025, representing 25 per cent of the global total mobile network data traffic.
The report also includes forecasts on data traffic growth, regional subscriptions plus insights into cloud-based gaming as well as in-depth articles on private dedicated networks and Verizon's millimeter wave strategy for targeted metropolitan areas.
IDC Examines Rise of Innovative Digital Strategies in West Africa

More than 100 of West Africa's most influential IT and business decision makers gathered online this week for the 8th annual installment of the IDC West Africa CIO Summit , with Kashifu Inuwa, director general of Nigeria's National Information Technology Development Agency (NITDA) presenting the day's opening address.
Hosted on IDC's industry-leading digital platform, the event brought together senior business leaders, influential IT heads, and respected industry analysts to share their collective expertise around the theme 'Innovative Digital Strategies: Evolving to the Demands of a New Reality'.

"Evolving to the demands of a new reality will require changes in approach to connectivity and IT infrastructure, security, workforce, and customer experience," said Mark Walker, IDC's associate vice president for Sub-Saharan Africa, as he welcomed the delegates. "Executive buy-in and collaboration across lines of business and technology leadership will be key to facilitating this transformation."

"Securing this executive buy-in will require a clear focus on the individual goals of the entire C-suite," added Oluwole Babatope, IDC's senior research analyst in West Africa. "Indeed, IT leaders should ensure innovative digital strategies incorporate the CEO's goal of customer experience, the CMO's goal of customer engagement, the COO's goal of customer journey, and the CFO's goal of cost management."

The IDC West Africa CIO Summit 2021 combined presentations, panel discussions, real-life use cases, and individual technology tracks to give delegates exclusive guidance on overcoming the challenges that lie in wait. IDC's chief research officer, Meredith Whalen, presented the Summit's keynote address, 'The Future Enterprise: Developing Digital Resiliency ', in which she warned the region's businesses that COVID-19 will not be the last disruption they face.

The event also played host to the launch of IDC's CIO Advisory Council for West Africa. The council is an independent industry body tasked with spurring collaboration, incubating innovation, and accelerating the proliferation of new technology trends across the region, and its esteemed members for 2021 include: Bukola Ajetunmobi, CIO, Providus Bank; Oluwaseun Solanke, CIO, Airtel Nigeria; Prasanna Burri, Group CIO, Dangote Group; Richard Amafonye, CIO, Wema Bank; Tobe Nnadozie, Divisional Head, Business Technology & Digital Innovation, CSCS; Godfred Ofori-Som, Head of IT, Ghana National Petroleum Corporation; Tagbo Nnoli, CIO, Polaris Bank and; Foster Ekuede Lelekele, Director, Management Information Systems, Ghana Highway Authority For the very first time, this year's IDC West Africa CIO Summit incorporated a dedicated CIO Masterclass Arena that attendees were able to access throughout the course of the event. This section of the virtual platform showcased a series of exclusive CXO best-practice presentations, fireside chats, and panel discussions with more than 30 respected industry thought leaders from global and regional pioneers such as HSBC, Chevron Corporation, McDonald's, Levi Strauss & Co., Toyota, OANDA, ARB Apex Bank, and Nigeria's Central Securities Clearing System.

IDC would like to thank the following partners for their invaluable contribution to the success of the IDC West Africa CIO Summit 2021: Summit Partners: VMware and UiPath; Platinum Partners: Palo Alto Networks, Dell Technologies, Citrix, Poly, and Open Text; Technology Focus Group Partners: Darktrace, Check Point, Hewlett Packard Enterprise operated by Selectium, ManageEngine, and FireEye.
Canon Collaborate With Nigeria, Egypt, Kenya Creative Communities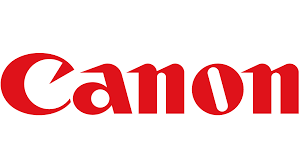 Canon Central and North Africa (CCNA) has invited film and photography communities across Africa to connect and collaborate. They are excited to announce the first three: SYNC School in Cairo, Egypt; Peexoo, a Nigerian photography hub, and the Photographers' Association of Kenya (PAK).
More are welcome as the global imaging leaders would like to develop creative collaborations in every country in the region. Canon has been a long-standing supporter of film and photography education groups. These relationships can now go deeper by sharing Canon expertise, knowledge and technology, with regular masterclasses, training opportunities, photo booths and competitions.

Canon is committed to build closer ties with its customers and the collaborations are a way to inspire and enrich the next generation of image-makers. "Our mission is to empower people to see the bigger picture, on a grand yet local level," explains Amine Djouahra, sales and marketing director for Canon Central & North Africa. "In this rapidly changing, image-based culture, we want to explore new and innovative ideas with a wider audience."

There has been an enthusiastic response: "SYNC is a community based school of 94,000 for creatives in Egypt with photographers, filmmakers and content creators. We are thrilled to build this relationship with Canon and learn, grow and create together," said SYNC's founder and creative director, Mustafa Sharara.

Peexoo, a photography hub powered by artificial intelligence, brings together 2,000+ photographers and videographers from across Nigeria. "We change perceptions through film and photography," said Peexoo Co-Founder, tech-preneur Steven Kelechi Nwadike. "We are ecstatic that Canon is joining us on this journey."

The Professional Photographers' Association of Kenya (PAK) is the leading photographic society in the country, representing professionals, amateurs and hobbyists. "We are proud to partner with Canon at this time, a collaboration which will uplift, inspire and encourage our photographic community," said Victor Otieno, PAK Treasurer.

Through the collaborations, community members gain exclusive access to masterclasses with Canon ambassadors including Emmanuel Oyeleke (https://bit.ly/3xpFaOD) and Yagazi Emezi (https://bit.ly/2SHkx1A) who will present a masterclass to Peexoo members and Menna Hossam (https://bit.ly/3vvefzE) who will present "Fine art and fashion photographer: Challenges of this genre & the future of creating enchanting images in the era of social media", to SYNC School members.

Regular competitions will be used to challenge and inspire with exciting prizes such as Canon's mini phone-to-printer Zoemini, the portable Selphy and the G-Series printers, as well as a compact Powershot SX720 and mirrorless M50 cameras.

Hands-on 'touch and try' sessions with cutting-edge Canon R system technology, EOS cameras and lenses are in the plan with special, members-only discounts available on Canon equipment.

Canon's interest in developing and recognising excellence both in amateur and professional photographers goes beyond this. The Canon Future Focus programme for students is in its fifth year and the inaugural Redline Challenge for amateur photographers received great response in entries from African region.

"We believe in enriching local creatives and welcome the opportunity to connect and support the next generation of visual storytellers. By investing expertise, technology and opportunities in them, we hope to enhance their art, skills and future careers," said Amine Djouahra.
Facebook Highlights Afrocentric Liquor Loved in Homes and Bars Globally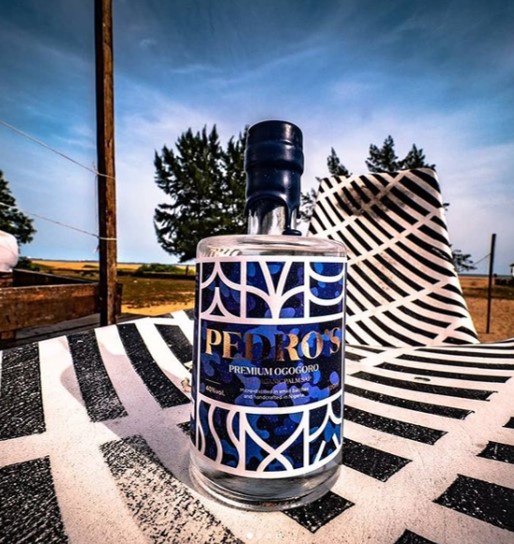 In commemoration of this year's Africa's Day, Facebook draws attention to a brand that is helping to reshape, refine and reproduce a drink viewed by many as a 'drink for the streets'.
This drink is popularly known as 'ogogoro' and the brand that's putting this drink on the global map is Pedro's Premium Ogogoro. With an Instagram page that has been deliberately designed to charm people from all walks of life into getting a taste of this drink, Pedro is doing a great job of spreading the tentacles of Nigeria's cultural drink into the world's most urban regions.
From Lagos Nigeria, Pedro's premium ogogoro has now found a market in Ghana, Kenya and London. Let's take a quick peek at seven things we can learn about this Afrocentric liquor that's now finding its way to bars across the world.
Ogogoro can be both traditional and modern
A first glance at Pedro's Instagram page portrays the enticing look of a bottle with a splendid blue label. Pedro's has proven that the drink called 'ogogoro' can look premium and be compared with Western alcoholic drinks like vodka, whiskey, brandy, etc.
Ogogoro is loved by all and sundry
From the riverine communities of Nigeria's southern regions, Pedro's shows that ogogoro can transcend rural borders and find its way into the hands and homes of people living in highbrow areas of Lagos and other countries like Ghana, Kenya and the UK.
Ogogoro isn't just about the drink, it's about the culture
Pedro's Premium Ogogoro constantly shows how the culture behind the drink is vital. A preview of the photos on the brand's Instagram page shows several images of African cultural items. It's obvious that the culture is what drives the brand, not just the liquor. Maybe, there's a spirit in this spirit drink called ogogoro.
People love ogogoro
Every now and then, you'll see Instagram posts from Pedro's explaining that their stock has been sold out which leads to a safe assumption that the demand for premium ogogoro is almost more than the supply.
You can use ogogoro in cocktails
Cocktails are known to contain such heavy spirits as whiskey and vodka but it's interesting to note that ogogoro can also make for a good base in cocktail drinks and they can actually look and taste great.
Ogogoro can also use some pairings
Fans of alcoholic drinks are definitely aware of the multiple variations of meals and other stuff that probably go well with their favourite liquor. Ogogoro is not an exception. Asides distilling this premium spirit, Pedro's goes through the task of educating the inexperienced or unknowing drinker about possible pairings that would be great with this drink.
Premium ogogoro is made from four key processes
Premium ogogoro is obtained from the oil or raffia palm tree and has to go through four key processes namely, tapping, fermentation, distillation and refinement. The tapping is done in the rural areas by palm wine tappers; this is also where the natural fermentation occurs traditionally using wild yeast. The first round of distillation is also carried out by rural practitioners to help preserve the otherwise fermented sap. The final process is what separates premium ogogoro from its rural counterpart to give it that premium taste.
Learn more about Pedro's Premium Ogogoro on the official Facebook Africa page and on a dedicated 'Made by Africa, Loved by the World' microsite to get a glimpse into the growth and success of the Afrocentric liquor that is loved in homes and bars across the world.