Nokia Enables Ultra-fast 5G services for Vodacom South Africa
Nokia has enabled ultra-fast 5G services for Vodacom South Africa's customers by deploying its 5G radio, core and fixed network solutions across Vodacom's network. Vodacom is using Nokia's 2G, 3G, 4G and fibre access networks, as well as 5G fixed wireless access (FWA) and mobile broadband services.
Nokia is supplying its AirScale, Fastmile and Subscriber Data Management (SDM) / Home Subscriber Server (HSS) products to Vodacom to enhance its service offering and deliver increased operational efficiencies.
Nokia's AirScale radio network product portfolio will enable Vodacom to deploy 5G services across several spectrum bands, including the new 3500 MHz, 2600 MHz and 700/800 MHz bands which will be auctioned by the Independent Communications Authority of South Africa (ICASA) before the end of March 2021. It will help to manage the increased demand for data services during the ongoing COVID-19 pandemic. The 5G network rollout is in line with South Africa's broadband policy of building infrastructure by 2030 for an inclusive knowledge economy which supports the 4th Industrial Revolution (4IR).
Vodacom will also use Nokia's FastMile 5G gateway to offer FWA broadband services in areas not currently served by a fibre network. The solution is easy for subscribers to install, delivering fibre like speeds to homes while using Wi-Fi to connect devices within the home. Vodacom is also using Nokia's mesh Wi-Fi solution, which improves user experience by creating a seamless Wi-Fi coverage area while reducing the time and complexity required to install and manage the WiFi network.
Nokia's cloud-based SDM software and HSS will be rolled out to securely manage subscriber data and services in a centralized hub. Vodacom South Africa will also utilize Nokia's NetAct network management system, which is cloud-agnostic and meets customer demands for software-only delivery. It can be deployed on the same data center platforms as existing IT and network systems for increased agility and lower operational costs.
Beverly Ngwenya, Technology Director at Vodacom South Africa, said: "We are committed to providing the most innovative products and highest quality service to our subscribers. 5G technology allows us to deliver ultra-fast mobile networks and support entirely new use cases as we move into the 4IR era. Nokia has been our network partner for more than two decades, and its latest technology solutions are now helping us to deliver superior 5G services."
Tommi Uitto, President of Mobile Networks at Nokia, said: "Our AirScale 5G and Fastmile fixed wireless access portfolio helps service providers across the globe to build robust and reliable networks to address the growing demand for high-speed broadband services. From our 26-year relationship with Vodacom we understand that South Africa is a highly competitive market, with end-users expecting continent-leading services and applications. We are proud to have successfully executed this important network deployment, enabling Vodacom to deliver those sought-after broadband capabilities."
DSA Lauds NCC, NigComSAT For Spectrum Agreement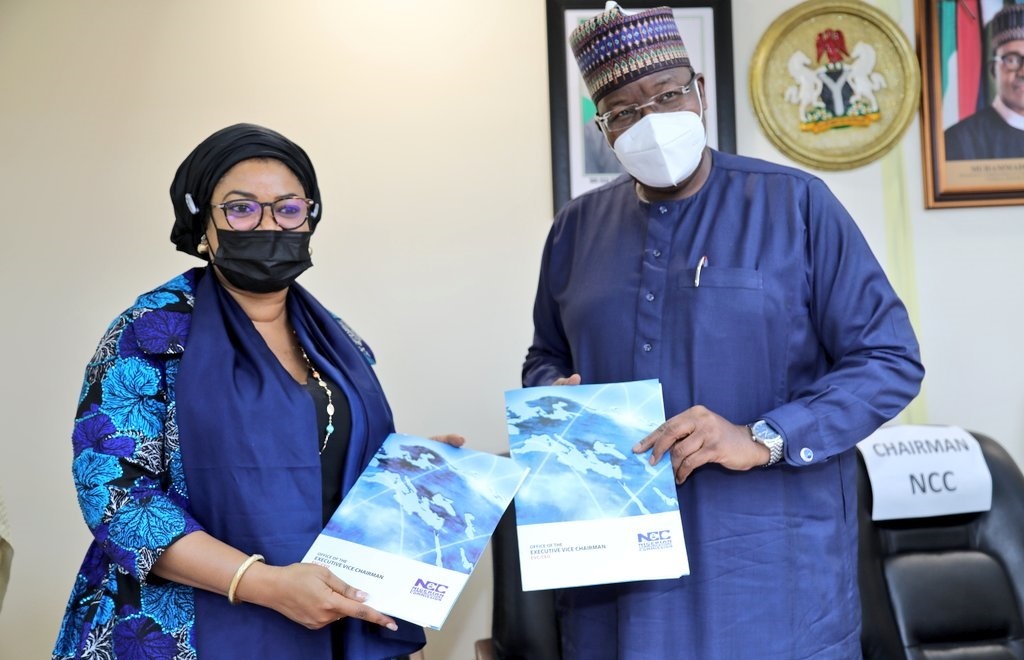 The Executive Director, Operations at DigitalSENSE Africa, Mrs. Nkem Nweke, has applauded the recent Memorandum of Understanding (MoU) between the Nigerian Communications Commission (NCC) and the Nigeria Communications Satellite (NigComSAT), saying it paves way for digital cooperation, especially on frequency spectrum management for the forthcoming fifth generation networks (5G).
DigitalSENSE Africa is a project of ITREALMS Media group, and accredited as an At-Large Structure (ALS) of the Internet Corporation for Assigned Names and Numbers (ICANN).
Welcoming participants at the 12th edition of the Nigeria DigitalSENSE Forum series on Internet Governance for Development (IG4D) with the theme: Digital Cooperation: Enhancing Multistakeholder Governance for Digital Economy, held at the Golden Tulip Essential Hotel, Lagos, Mrs. Nweke noted that the theme was specifically chosen to focus attention on the role of Internet Governance in driving digital cooperation to boost governance in a digital economy.
She pointed out that there was evident recently in Nigeria when the telecom regulator, the Nigerian Communications Commission (NCC) and Nigeria Communications Satellite (NigComSAT) entered a deal with the signing of an MoU as part of digital cooperation in anticipation for the Fifth Generation (5G) network in the country.
She quoted the Executive Vice Chairman, NCC, Prof. Umar Garba Danbatta at the ceremony, as saying that the MoU would facilitate the release of contiguous bandwidth in one of the most suitable Frequency Spectrum band(s) for early deployment of Fifth Generation Network (5G) services.
Recall that the Frequency Spectrum bands allocated to 5G by the International Telecommunications Union (ITU) includes the C-band (3.4GHz – 3.9GHz) which stands out because its balancing point between coverage and capacity provides the perfect environment for 5G connectivity.
This, she considered worthy of celebration for what most industry stakeholders tagged '5G Marriage.'
Also, she noted that recently, DigitalSENSE Africa in continuous advocacy engagement joined forces in expressing support on "open, interconnected and interoperable Internet by appending our signature to this call."
She emphasised that the open, interconnected and interoperable Internet is increasingly under threat, and stressed that technical, legislative and policy developments have furthered the risk that the Internet fragments into siloed parts.
These developments, Mrs Nweke noted, include bans or restrictions on international data flows; techno-protectionist initiatives, interference with free expression, privacy, and/or encryption; and Internet shutdowns – among other hazards.
She maintained that "these developments may pose a threat to the open, interconnected and interoperable Internet, along with its associated benefits to social and economic development, while also harming human rights."
She expressed excitement that this achievement and MoU came at a time when a female Managing Director of NigComSAT, Dr. Abimbola Alale is in office.
NDSF2021 was chaired by Dr. Olusoji Okunoye of University of Lagos (UNILAG) who stood in for the President, Nigeria Computer Society (NCS), Prof. Adesina Sodiya and also featured other speakers including Dr. Alale who was represented by the Acting Manager Marketing, Mrs Ibiye Ukoko, President, Institute of Software Practitioners (ISPON), Mr. Chinenye Mba-Uzoukwu, Mr. Aderemi Adejumo of CloudFlex, Mr. Mohammed Rudman represented by Mr. Jacob Dagunduro, Mr. Francis Uzor of Wisdom Computer Technologies, and Nnenna Nwakanma, Chief Web Advocate of World Wide Web Foundation, to name a few.
Nigeria Targets 90% Broadband Penetration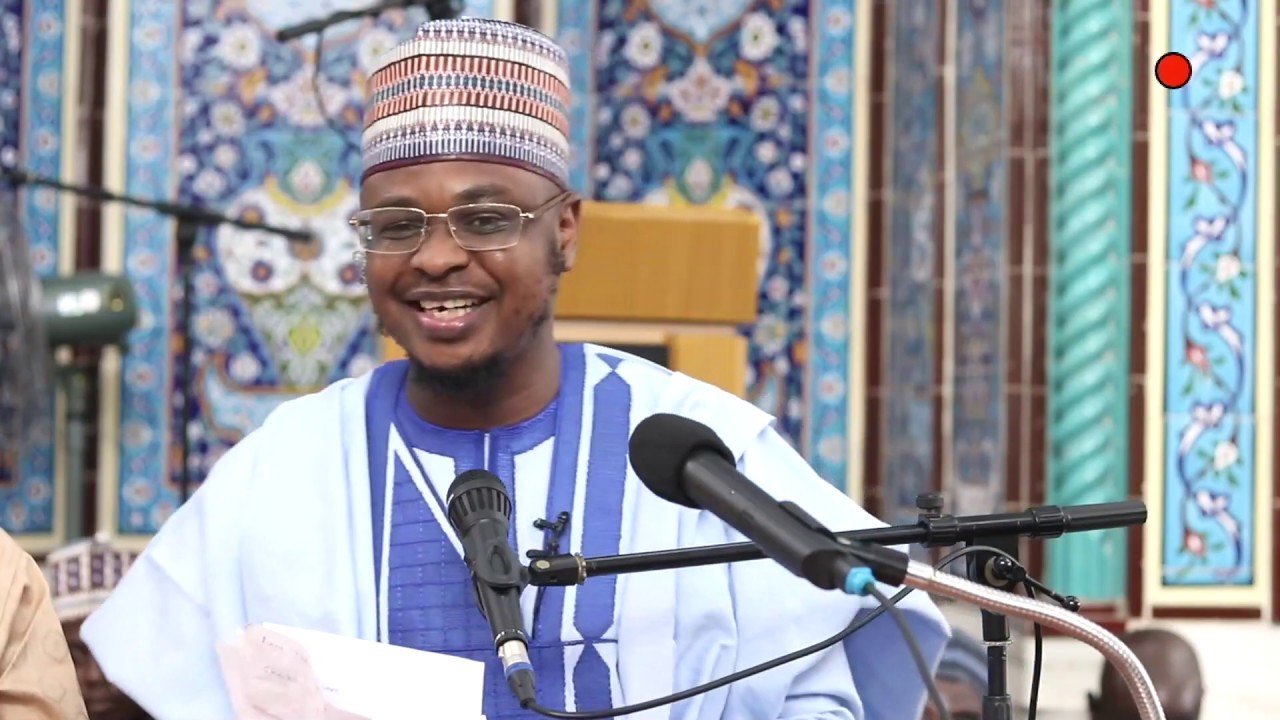 Nigeria's Minister of communications and digital economy, Dr Isa Ali Pantami, has said that the federal government is targeting 90 per cent broadband penetration in most parts of the country, stressing that the president Muhammadu Buhari-led administration has recorded a 45 per cent increase in broadband penetration from the 30 per cent rate achieved from 2000.
The minister disclosed this yesterday in Abuja, at a briefing organised by the All Progressives Congress (APC) professional forum while giving account of his stewardship in that capacity, a statement issued yesterday by the minister's spokesperson, Uwa Suleiman said.
He noted that this quantum leap represents a 10 per cent increase within a year, from the period of September 2019 to November 2020.
He told journalists that the unprecedented success in the area of broadband penetration was due to the enabling policies established by the federal government in its commitment to digitalise Nigeria.
"On assumption of office, we had a statistic of 50 million Nigerians with no access to telecommunication facilities. We developed the National Broadband Plan 2020-2030 which targets a 90 per cent penetration rate in terms of population and a 70 per cent rate in terms of our total land mass within the next two years.
"It also targets a speed of 25mbps for urban areas while a 10mbps speed is targeted for rural areas. So far, we have been able to achieve a 10 per cent increase just within a year which brings the success rate to 45 per cent. This is unprecedented and it is because of the president's commitment to a digital Nigeria and support in approving our policies," he said.
Dr Pantami noted that a digital economy is an enabler of all sectors and its importance cannot be underscored, as only digital economies will be relevant in global affairs in the near future.
Ericsson Unveils Radio For FDD 5G Frequency Capacity Boost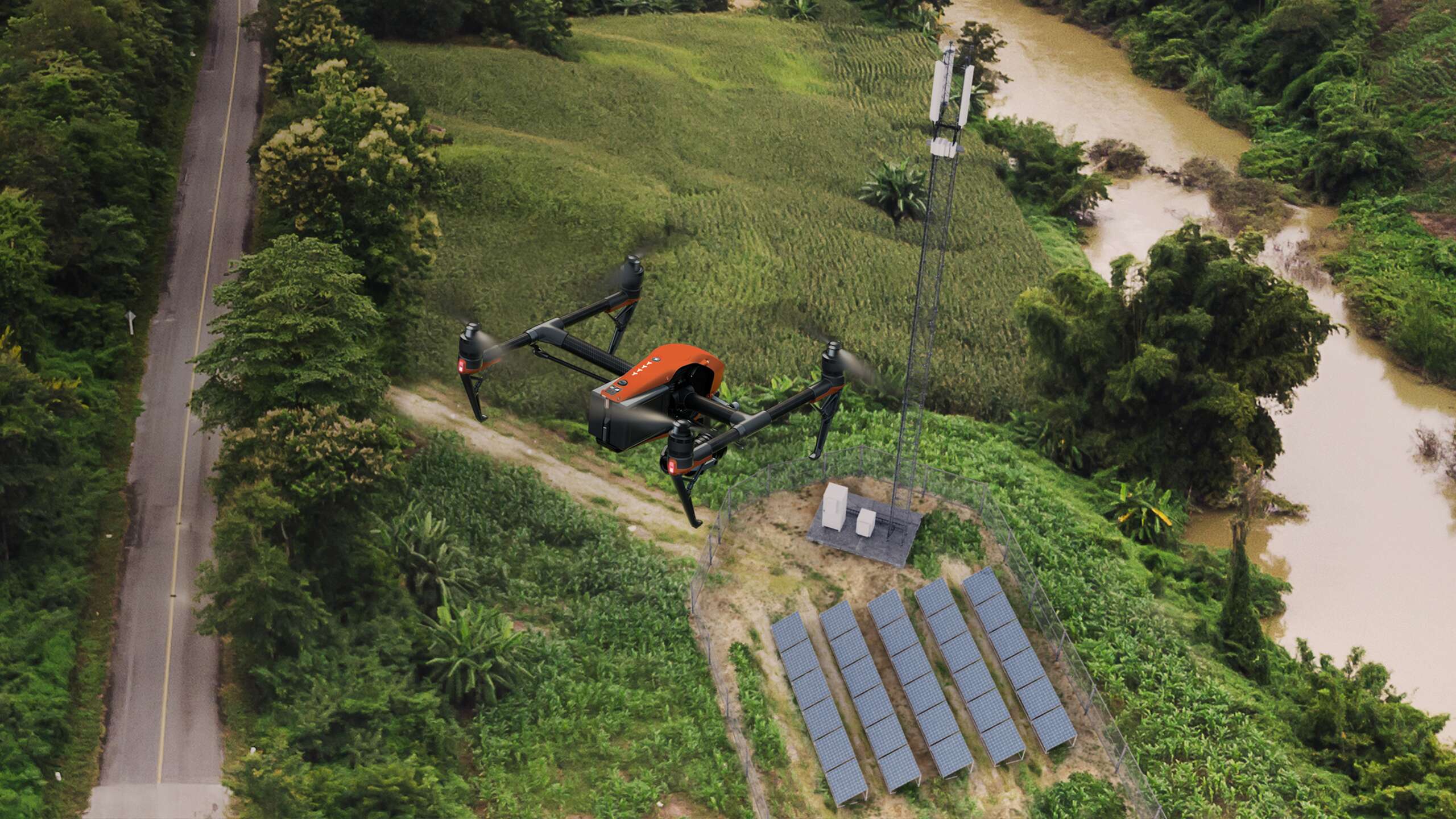 Ericsson is launching Radio 6626, a unique three-sector dual-band radio to help service providers increase their Frequency Division Duplex (FDD) 5G frequency capacity, even as their site towers already have 2G, 3G and 4G radios.
The latest addition to Ericsson's radio portfolio will provide multi-standard and multi-band coverage while bringing down costs and reducing footprint – up to 50 percent lower energy consumption.
The three-sector dual-band Radio 6626 combines two frequencies and six ports in one unit, enabling one radio to power all three sectors on the tower. This 6T6Rradio supports 2G to 5G mobile standards.
Available in a 900 MHZ and 800 MHZ dual-band version, as well as 1800 MHZ and 2100 MHZ dual band, Radio 6626 arms CSPs with added support to boost capacity while addressing cost-related challenges.
Powered by Ericsson Silicon, Ericsson Radio 6626 can provide 720W of output power and weighs under 45kg.
The new product's efficiency is driven by tight hardware and software co-design.
Ericsson is also launching the Voltage Booster 6640, which minimizes the need for new cabling, as it expands the power capacity to the radios by up to 50 percent using existing cables. By adding the Voltage Booster rather than swapping cables, the service provider can save up to 70 percent of hardware and installation costs.
The end-to-end offering also includes:
Baseband 6631: the latest multi-standard RAN Compute pathway for towers that run multiple technologies from 2G to 5G
Microwave-based MINI-LINK 6352: adds up to 10Gbps with E-band, aggregating with existing microwave radios. The multi-band booster design increases backhaul capacity with zero footprint and reduced OPEX
The new products complement the recently launched ultra-light Massive MIMO and RAN Compute portfolios – aimed at making it easier for CSPs to roll out commercial 5G services.
David Hammarwall, Head of Product Line Radio, Ericsson, says: "Our new triple-sector, dual-band radio offers an opportunity for communications service providers to significantly reduce radio footprint and installation time needed on site, while at the same time lowering total power consumption by up to 50 percent. This will help our customers to increase capacity and further accelerate 5G coverage with the ubiquitous FDD bands."
Patrick Pisal-Hamida, Group Chief Executive Officer, Telma Madagascar, says: "The new multi-band, multi-sector, high-power radios from Ericsson will meet Telma's need for more efficient tower upgrades. They will bring tangible Opex benefits in minimizing power consumption, weight on tower, and faster rollout. We are excited to deploy Ericsson's multi-standard technology solutions with the smallest footprint in the industry."