Ajua Acquires WayaWaya for Seamless Payments Integration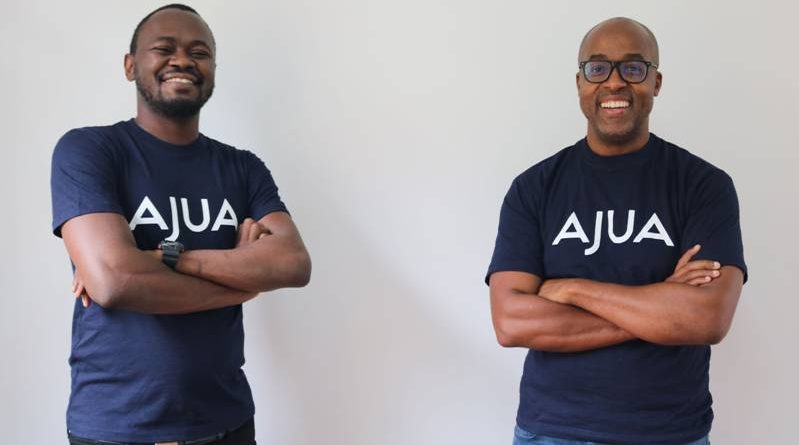 Ajua, the integrated Customer Experience Management solution for businesses in Africa, has acquired WayaWaya, the Kenya-based Artificial Intelligence (AI) and Machine Learning (ML) known for its innovative Janja platform, that enables borderless banking and payments across apps and social media platforms, for an undisclosed sum.
WayaWaya founder and lead Janja product builder, Teddy Ogallo, joins Ajua as VP of Product APIs and Integrations.
The acquisition of WayaWaya allows Ajua to integrate Janja to automate much of the customer experience journey by integrating janja.me product into their product stack, closing the customer experience loop as the smart AI and ML built by WayaWaya gives SMEs the ability to automate responses and give the customer what they want, when they want it.
WayaWaya currently helps both individuals and businesses with intelligent messaging, across a number of social platforms, including Whatsapp, Facebook messenger, Telegram, and others, and allows its users to automate customer support and take cross-border payments. As well as its vast reach with social platforms, WayaWaya is also integrated with global and African financial leaders including Mpesa, Airtel Money, Bankserv, First Data, Interswitch, Stripe, Flutterwave, Visa and MasterCard.
Launched in 2012, Ajua was built to solve the customer experience gap for businesses on the continent to drive business growth. Ajua combines technology with customer experience, and has built a number of innovative products that deliver real time customer feedback at the point of service, for small and large businesses across Africa, with the goal to digitalize and power growth for over 45 million SMEs. Current Ajua infrastructure partners and clients include GoodLife Pharmacy, Standard Chartered, FBNQuest, Safaricom, Total, Coca-Cola and Java House.
The acquisition of WayaWaya comes just one month after Ajua announced its partnership with Nigeria's MTN for MTN EnGauge, an agile application that offers innovative customer management solutions. The platform enables businesses access to digital payments using a unique USSD code, CRM tools, customer feedback channels, debt management and tracking, business and product promotions through mobile and social media channels. Through its new product roll-out with MTN, Ajua is generating more data for its thousands of users, much of which can now be better automated and monetized through the products and services WayaWaya has built, including cross-border digital transfers, payments services and intelligent finance bots.
Speaking on the acquisition, Ajua Founder and CEO, Kenfield Griffith says, "The acquisition of WayaWaya is an important milestone for us, as we make a significant leap in ensuring the customer experience journey for businesses across the continent is seamless. Integrating WayaWaya's technology significantly complements our product suite and gives us the ability to automate our clients' businesses and grow their revenues, which is an extremely powerful proposition for our customers of all sizes, across Africa. From our experience in this area, we understand the CX fundamentals that drive growth for our customers and we want to bring this intelligence to SMEs across the continent."
"The additional reach this acquisition brings allows Ajua to scale significantly within the SME vertical, as we provide our customers today, and in the future, the tools they need to grow in Africa and beyond. We continue to be bullish on the point that customer experience and customer engagement are the engine for growth for businesses across the continent and they are disciplines that are critical factors in driving productivity and revenue growth".
The SME market in Nigeria alone is valued at $220 billion annually and projections reveal that businesses with Customer Relationship Management (CRM) have bolstered their productivity by 40 percent. Ajua, the leader in the technology-powered customer experience market for the continent, uses data and analytics to connect companies with their customers in real time, helping businesses to better understand the nature of their customers and subsequently increase sales through smarter experiences.
Teddy Ogallo, founder of WayaWaya and new VP of Product APIs and Integrations for Ajua adds, "Ajua's focus on introducing and scaling customer service and customer experience for the continent – and essentially how they help businesses deliver excellence for their customers – is something my team andI have long admired. Seeing how WayaWaya's technology can complement Ajua's innovative products and services, and help scale and monetize businesses, is an exciting opportunity for us, and we are happy that our teams will be collaborating to build something unique for the continent".
Much Ado About Digital Loan Apps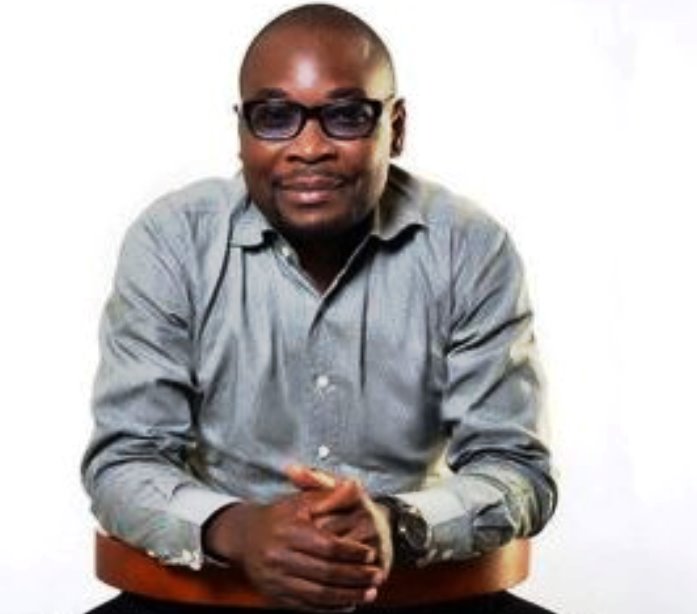 By Elvis Eromosele
Today, everyone is talking about digital loan apps. They have been branded as villains and evil entities. This is not the complete story. Access to funds, loans, is a huge step in driving financial inclusion. Indeed, access to funds is an indispensable ingredient for socio-economic growth and prosperity.
Why is financial inclusion important? It is an essential enabler of developmental goals in the Sustainable Development Goals (SDGs). Consider this, whether in eradicating poverty, ending hunger, achieving food security and promoting sustainable agriculture; providing health and well-being; achieving gender equality and economic empowerment of women; promoting economic growth and jobs; access to funds can make the difference between failure and success.
Access to funds leads to positive economic outcomes including increasing productivity and profits and greater investment in businesses.
Without a doubt, access to funds can boost investment, drive consumption and spur socio-economic growth. So, if access to funds is that important, why don't banks provide this important service?
They are supposed to and in fact, claim to. The consensus, it would seem, is that the hurdles to clear to access the funds are almost insurmountable for the average person or small business. I'll let more knowledgeable people discuss this point.
This is why the emergence of digital loan apps appear almost heaven-sent. They promise access to loans with only a few clicks and deliver spectacularly. They provide access to loans without cumbersome paper works. They provide a useful service and deserve commendation.
The problem comes when the people that collect the loans are unable to pay. Whatever the reasons they may proffer, defaulting on the loan triggers and releases "the beast" in the loan firms.
They want their money and want it quick. They resort to underhand methods that skirt the hem of decency and proper conduct. They cross the line and break the law. This precisely is the problem with these digital loan apps. They operate below the radar like they are in a jungle without laws.
Granted, many loan apps are on Google Playstore, but are they registered businesses in Nigeria? This is the critical question. If the loan apps are operating without regulation or guidelines, who do we blame? Some agencies of government have failed in their responsibility. The relevant personnel, agency, also needs to be penalized.
When a person takes a loan and defaults, they harass the contacts, blatantly invading people's privacy, use blackmail and other underhanded tactics in seeking to get the loanee to repay the loan. Their harsh modus operandi is now their defining characteristic. The outcry against them has equally been vehement.
Why there is all sort of reasons why people may be unable to repay their loans as at when due. The loan apps must look at ways to get their monies without unduly involving and harassing other people who know absolutely nothing about the transaction. They should also be wary of unnecessary threats, harassment and intimation.
Aside from those on Playstore, others invade people's DMS pledging with them to download the app via the link they send. To many, they have become a menace that needs to be curbed, curtailed and regulated.
It is not surprising therefore that the federal government have determined that a number of them are operating illegally in the country. The real wonder is that the FG is only just finding this out.
Now, as part of efforts to regulate the loan apps, the FG through an Inter-Agency Joint Regulatory & Enforcement Task Force of FCCPC, NITDA, ICPC recently raided some of the loan apps offices in Lagos State.
There are reports, many of them unconfirmed, of people who have taken their lives or developed high blood pressure because of the unscrupulous activities of these loan apps.
The grudge against them is numerous and grievous. The twin sins of these loan apps are defamation of character and excessive interests.
The quest to regulate the operations of the loan apps is completely in order. The way and matter the government goes about it also needs to be in order. Government agencies can't break the law in the haste to stop a wrong. Two wrongs can never make a right.
The head of FCCPC, Babatunde Irukera, has been quoted as saying that the activities of the digital money lenders would now fall under regulatory control. This is a good first step.
When there are guidelines, the responsible loan apps will, no doubt, work to meet and abide by them. This is the proper thing to do and this is the right way to go.
While the loan apps may well have a genuine reason for their operational method, it has been adjudged offensive, invasion of privacy and against the law. They urgently need to stop.
Furthermore, they should do proper due diligence before handing out money like confetti. Do they do KYC? Do they consider the ability to repay? Are there contingency plans in place to tackle default and defaulters?
Maybe we should even ask where do they get the funds that they disburse?
Going forward, the loan apps urgently need to clean up their act. They are performing a useful service to the economy. Providing quick and easy loans at a moment's notice is something most banks can only dream about. They should now learn to do things the way things should be done without breaking the rules and causing offence.
On FCCPC asking Google to remove the apps from Playstore, the truth is that Google is not under any obligation to heed the FCCPC's directive on delisting the offending loan apps from its store unless the agency can show good cause.
There are stringent rules for this sort of thing. It involves reporting through the appropriate channel, indicating the specific rules broken by the loan apps and providing evidence.
Of course, the government can in principle make representation to Google directly to help move things along smoothly.
Let's not be hasty in knocking the digital loan apps. This should not be another case of throwing away the baby with the bathwater. There are issues, yes. But they can be resolved with appropriate action on the part of all the parties involved. Let the government agency lay down the proper rules and regulations. This is the right way to go.
Elvis Eromosele, a Corporate Communication professional and public affairs analyst lives in Lagos.
MTN Develops myMTN App To Share Christmas Gifts
MTN Nigeria has developed an app, myMTN NG to allow its subscribers send and receive during the Christmas yuletide as part of efforts to keep giving and rewarding customers.
MTN customers can refer any MTN subscriber of their choice, using the new myMTN NG app or dialing *135#, to receive an array of gifts. These include Jumia shopping vouchers to purchase curated festive hampers, 1GB data valid for seven days and TECNO mobile devices for free.
Speaking on the company's digital direction, the chief marketing officer, MTN Nigeria, Adia Sowho said, "This year's edition has been digitized because of the restrictions on physical movement due to COVID-19. It's a great opportunity for people to connect through giving and this time, we can all be a Y'ello Santa spreading happiness and good cheer!"
Season of Surprises is in line with MTN's practice of giving back to communities and Nigerians as a whole. In previous editions, Nigerians have been surprised with food items, electronic gadgets, home appliances, mobile devices, bus and airfares as well as cash donations.
"We are committed to making Nigerians smile this special season. This presents a unique opportunity to spread the giving spirit and inspire people to show love to those around them," Sowho stated. Season of Surprises is expected to run from December 17 to 24, 2021.
Wizkid, Burna Boy, Davido, Tems Dominate Spotify's Nigeria's 2021 Top Songs, Artists and Albums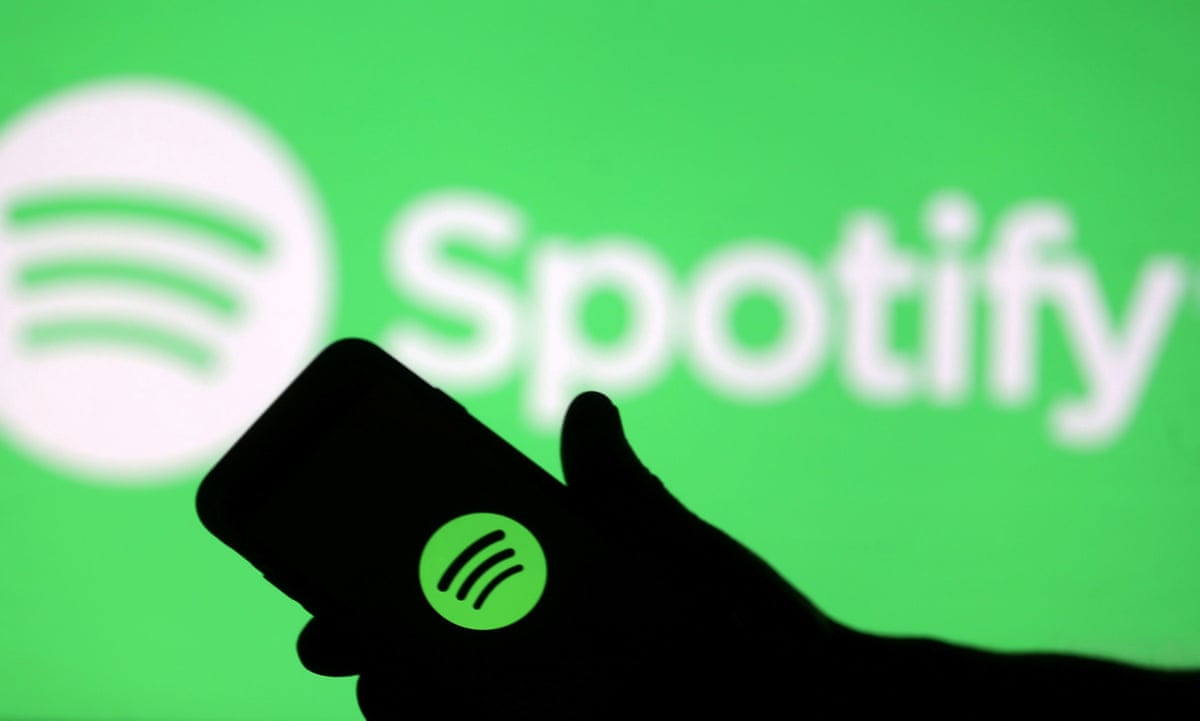 wMusic streaming giant Spotify today unveiled Wrapped — an annual round-up of the top artists, albums, songs and playlists of the year as streamed by users on the platform from around the world.
In a year when we were getting to grips with the new normal, what was Nigeria's soundtrack? In a first for the region, here are the 2021 Wrapped results, defining how Nigerians sought to stay entertained, informed, and connected with their favourite local and global music artists.
Who are Nigerians listening to, and who are the newcomers that are shaking up the music scene? Who still has staying power in the new normal and how do our local artists compare with the globe's top hits and international hitmakers?
The love for local music continues in the most streamed female artists in Nigeria, with Tems topping this list. Nineteen-year-old Ayra Starr, who is also Spotify EQUAL's November artist, is the second most streamed female artist. Doja Cat is the only international artist in this top five, coming in third. Teni is the fourth most streamed female artist, and Tiwa Savage is fifth.
LADIPOE's Feeling got Nigerians in their feels, coming in as the most streamed track in Nigeria, followed by Peru by Fireboy DML, then Ruger's Bounce in at third. Omah Lay's Understand is the fourth most streamed track in Nigeria, with Monalisa by Lojay closing off a Nigerian-dominated top five.
The playlist that Nigerians showed the most love is Hot Hits Naija, which really cements the fact that Nigerians love homegrown music.
To further give its users in Nigeria a more personalised feeling, Spotify has added a personalised Wrapped experience which has fun features such as:
Data stories to express a user's year in audio- In addition to a user's top artists, genres, songs, podcasts and minutes listened, the personalised Wrapped experience includes features such as: 2021: The Movie, Your Audio Aura and 2021 Wrapped: Blend.
Shareability- Fans can share their Wrapped cards on social channels like Snapchat, Twitter, Instagram, Facebook, and TikTok.
Exclusive experiences for top fans- An exciting feature is videos from more than 170 artists and creators, thanking fans for having them in their Wrapped. These thank you videos will appear if fans have a song by one of the participating artists in their "Your Top Songs 2021" or "Your Artists Revealed" playlists. Spotify will also be rolling out Spotify Clips for Podcasts and fans will be able to view special thank you messages from some of their favorite podcast hosts by visiting a participating show's page on the platform.
The full breakdown of the top lists is below.
Most streamed artists in Nigeria
1. WizKid
2. Burna Boy
3. DaVido
4. Drake
5. Olamide
6. Buju
8. Fireboy DML
9. Rema
10. Tems
Most streamed female artists in Nigeria
1. Tems
2. Ayra Starr
3. Doja Cat
4. Teni
5. Tiwa Savage
6. Nicki Minaj
9. Simi
10. Rihanna
Most streamed tracks in Nigeria
1. Feeling – LADIPOE
2. Peru – Fireboy DML
3. Bounce – Ruger
4. Understand – Omah Lay
5. Monalisa – Lojay
6. Essence (feat. Tems) – WizKid
7. Dimension (feat. Skepta & Rema) – JAE5
8. Ginger (feat. Burna Boy) – WizKid
9. Rock – Olamide
10. High – Adekunle Gold

Most streamed albums in Nigeria
1. Made in Lagos (Deluxe Edition) – WizKid
2. Made In Lagos – WizKid
3. Justice – Justin Bieber
4. A Better Time – DaVido
5. Certified Lover Boy – Drake
6. Twice As Tall – Burna Boy
7. Carpe Diem – Olamide
8. 19 & Dangerous – Ayra Starr
9. Shoot For The Stars Aim For The Moon – Pop Smoke
10. Donda – Kanye West
Most streamed playlists in Nigeria
2. African Heat
3. Gbedu
6. RapCaviar
7. Afropop
8. Party Dey!
10. Bubblin
It's clear that Nigerians are loving the content coming out of the region and creators are making the most of platforms like Spotify to share their culture with the rest of the world through music.