Nokia and Airtel Kenya Lay 5G Foundations In Nairobi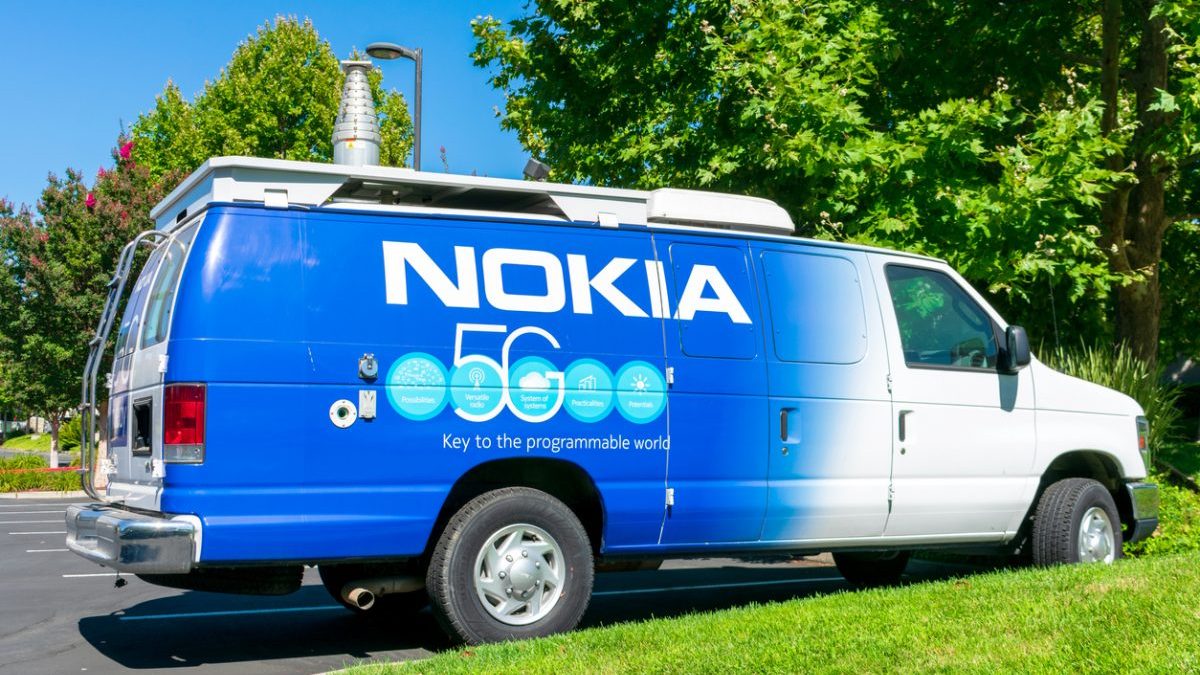 Nokia announced that it has been selected by African mobile operator, Airtel Kenya in a three-year deal to modernize Nairobi with high speed 4G and 5G-ready hardware from its comprehensive AirScale portfolio.
Deployment, which began in June, will cover hundreds of sites and include upgrading existing 2G, 3G and 4G radio access network (RAN) coverage in urban, semi urban, highways, tourist spots and central business districts in Nairobi and the rest of Kenya.
Nokia's future-proofed network infrastructure will also offer Airtel Kenya the option to smoothly transition to 5G when necessary. The upgraded network will deliver enhanced connectivity to customers of Airtel Kenya and access to new, high-speed data services.
Nokia is supplying Airtel Kenya with its AirScale Single RAN (S-RAN) portfolio for both indoor and outdoor coverage, including base stations and radio access products. These solutions will enable Airtel Kenya to deliver improved connectivity and capacity benefits including enhanced voice and data services to its subscribers while reducing complexity and driving cost efficiencies. The improved network will provide higher data speeds using additional 4G spectrum bands and provide access to secure, high-speed and reliable data services.
As part of the deal, Nokia will also deploy its cloud-agnostic NetAct software solution to securely manage Airtel Kenya's networks. Nokia will also provide digital deployment, network planning and technical support services helping Airtel to launch its services faster to the market and ensure customer requirements for quality are met.
P. D. Sarma, CEO, Airtel Kenya, said: "We are in the midst of rolling out our network to enhance coverage along with modernization of our data network that will help us to deliver improved, high-speed data services to our customers. This will allow our customers seamless coverage enhancing their browsing experience further. We are excited to partner with Nokia on this project. Its technology portfolio improves our network quality considerably and also allows us to move to 5G services in the future."
Rajiv Aggarwal, Head of CEWA Market Unit at Nokia, said: "This is an exciting deal in an exciting market. We are proud to supply Airtel Kenya with our comprehensive AirScale portfolio and support the operator with its efforts to deliver the best possible connectivity experiences to end users in Kenya. In a maturing market, we look forward to helping Airtel execute its strategy in the short-term as well as set it on the path to 5G services."
Ajua Acquires WayaWaya for Seamless Payments Integration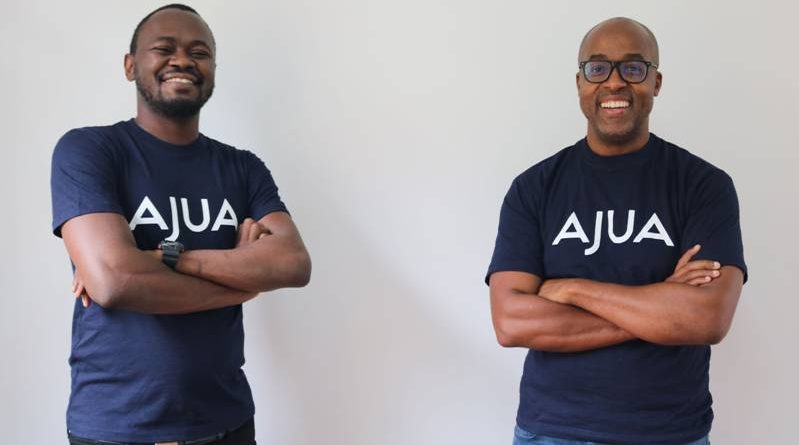 Ajua, the integrated Customer Experience Management solution for businesses in Africa, has acquired WayaWaya, the Kenya-based Artificial Intelligence (AI) and Machine Learning (ML) known for its innovative Janja platform, that enables borderless banking and payments across apps and social media platforms, for an undisclosed sum.
WayaWaya founder and lead Janja product builder, Teddy Ogallo, joins Ajua as VP of Product APIs and Integrations.
The acquisition of WayaWaya allows Ajua to integrate Janja to automate much of the customer experience journey by integrating janja.me product into their product stack, closing the customer experience loop as the smart AI and ML built by WayaWaya gives SMEs the ability to automate responses and give the customer what they want, when they want it.
WayaWaya currently helps both individuals and businesses with intelligent messaging, across a number of social platforms, including Whatsapp, Facebook messenger, Telegram, and others, and allows its users to automate customer support and take cross-border payments. As well as its vast reach with social platforms, WayaWaya is also integrated with global and African financial leaders including Mpesa, Airtel Money, Bankserv, First Data, Interswitch, Stripe, Flutterwave, Visa and MasterCard.
Launched in 2012, Ajua was built to solve the customer experience gap for businesses on the continent to drive business growth. Ajua combines technology with customer experience, and has built a number of innovative products that deliver real time customer feedback at the point of service, for small and large businesses across Africa, with the goal to digitalize and power growth for over 45 million SMEs. Current Ajua infrastructure partners and clients include GoodLife Pharmacy, Standard Chartered, FBNQuest, Safaricom, Total, Coca-Cola and Java House.
The acquisition of WayaWaya comes just one month after Ajua announced its partnership with Nigeria's MTN for MTN EnGauge, an agile application that offers innovative customer management solutions. The platform enables businesses access to digital payments using a unique USSD code, CRM tools, customer feedback channels, debt management and tracking, business and product promotions through mobile and social media channels. Through its new product roll-out with MTN, Ajua is generating more data for its thousands of users, much of which can now be better automated and monetized through the products and services WayaWaya has built, including cross-border digital transfers, payments services and intelligent finance bots.
Speaking on the acquisition, Ajua Founder and CEO, Kenfield Griffith says, "The acquisition of WayaWaya is an important milestone for us, as we make a significant leap in ensuring the customer experience journey for businesses across the continent is seamless. Integrating WayaWaya's technology significantly complements our product suite and gives us the ability to automate our clients' businesses and grow their revenues, which is an extremely powerful proposition for our customers of all sizes, across Africa. From our experience in this area, we understand the CX fundamentals that drive growth for our customers and we want to bring this intelligence to SMEs across the continent."
"The additional reach this acquisition brings allows Ajua to scale significantly within the SME vertical, as we provide our customers today, and in the future, the tools they need to grow in Africa and beyond. We continue to be bullish on the point that customer experience and customer engagement are the engine for growth for businesses across the continent and they are disciplines that are critical factors in driving productivity and revenue growth".
The SME market in Nigeria alone is valued at $220 billion annually and projections reveal that businesses with Customer Relationship Management (CRM) have bolstered their productivity by 40 percent. Ajua, the leader in the technology-powered customer experience market for the continent, uses data and analytics to connect companies with their customers in real time, helping businesses to better understand the nature of their customers and subsequently increase sales through smarter experiences.
Teddy Ogallo, founder of WayaWaya and new VP of Product APIs and Integrations for Ajua adds, "Ajua's focus on introducing and scaling customer service and customer experience for the continent – and essentially how they help businesses deliver excellence for their customers – is something my team andI have long admired. Seeing how WayaWaya's technology can complement Ajua's innovative products and services, and help scale and monetize businesses, is an exciting opportunity for us, and we are happy that our teams will be collaborating to build something unique for the continent".
Facebook Rolls Out Instagram Lite to Sub-Saharan Africa and Other Emerging Markets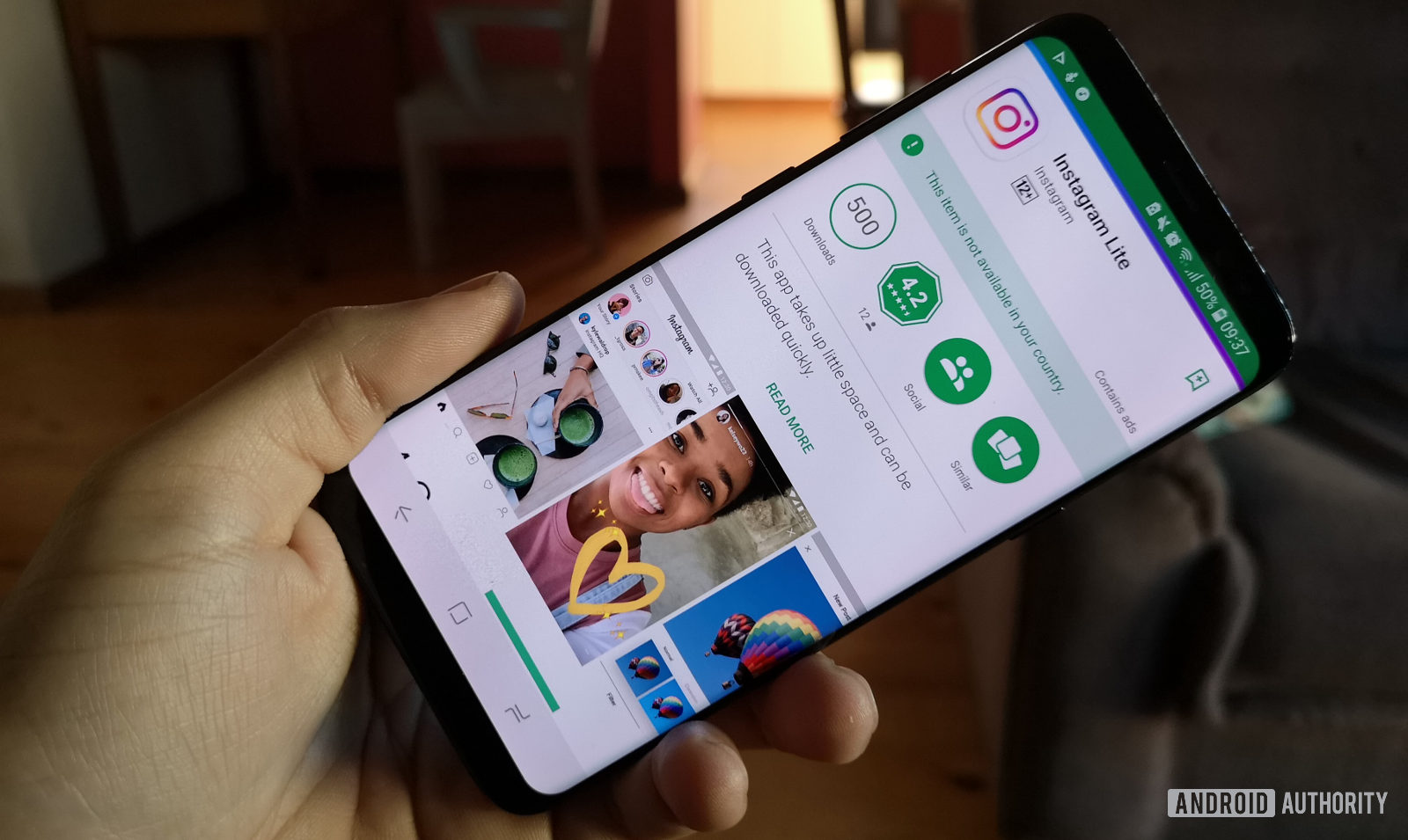 Facebook has announced the launch of Instagram Lite to Sub-Saharan Africa, a new, lightweight version of the Instagram app for Android that uses less data and works well across all network conditions.
The new version of Instagram Lite for Android is less than 2MB in size, making it fast to install and quick to load. It also has improved speed, performance, and responsiveness. Instagram Lite not only works similarly to the Instagram app for Android, but it allows the Instagram experience to remain fast and reliable for more people, no matter what device, platform and network they use.
Commenting on the rationale for introducing the app to Sub-Saharan Africa, Engineering Manager for Instagram Lite, Peter Shin said, "Connectivity in the region can be unstable, slow and expensive, making it challenging for people to have a high-quality Instagram experience. Many people were already familiar with the concept of a Lite app after the successful roll-out of Facebook Lite some years ago. We started testing the new version of Instagram Lite when people across the continent started asking for a Lite app for Android. The feedback was very positive and we are excited to launch it across the continent today".
"Our team aims to leave no one behind, so today we are very excited to bring Instagram Lite to people in over 170 countries, including the entire Sub-Saharan Africa region," he added.
Instagram Lite is similar to the core Instagram app experience, though some features are not currently supported, such as Reels creation, Shopping, and IGTV. Instagram Lite is likely to gain appeal to users in locations with limited bandwidth or high data costs, especially in the developing world.
Instagram Lite is currently rolling out in over 170 countries, and Facebook remains committed to building and improving the app to help everyone in the world connect to the people and things they love.
Airtel Selects Ericsson to Modernize its 4G Network in Kenya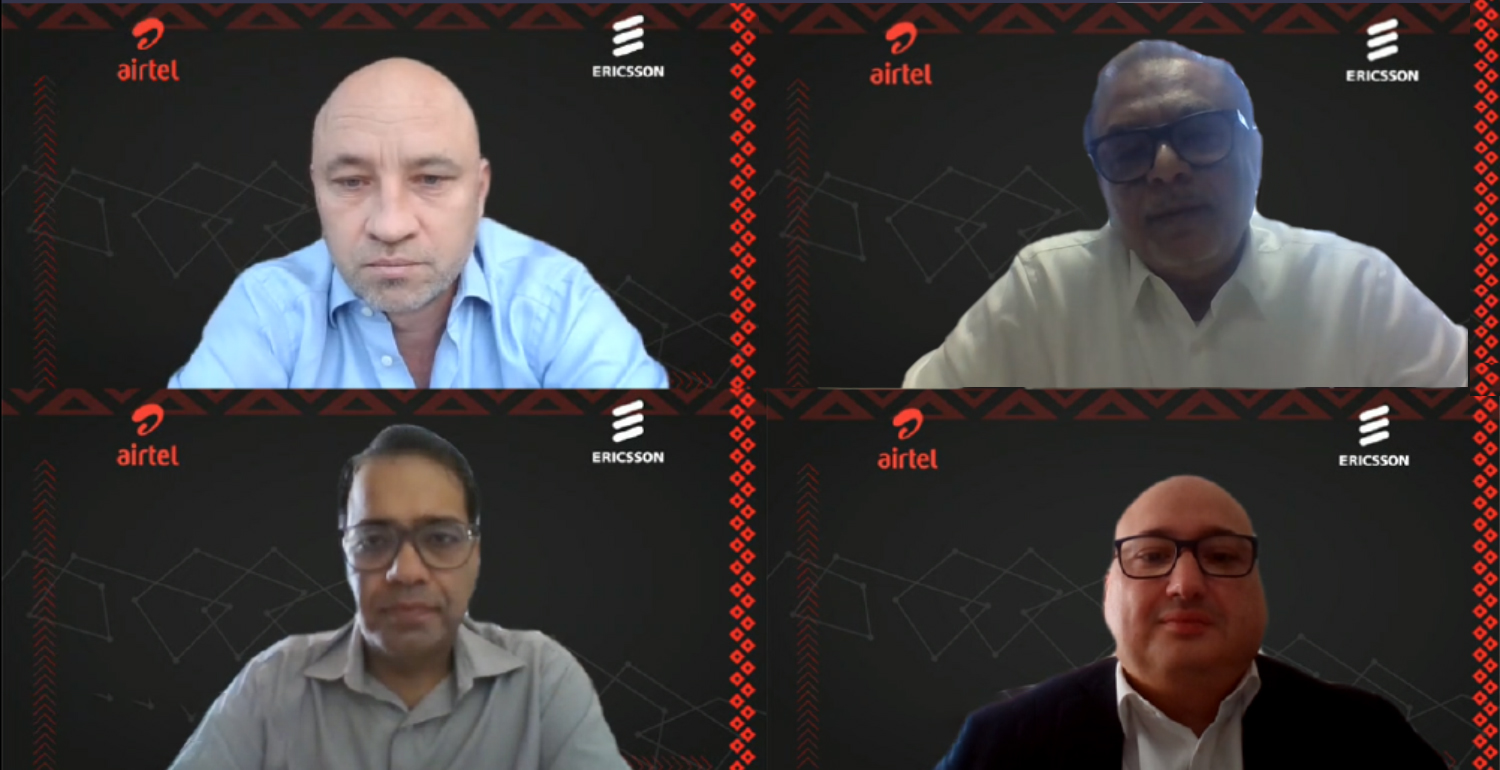 Airtel Africa is expanding its strategic partnership with Ericsson to enable 4G coverage in Kenya. With Ericsson's Radio Access Network (RAN) and packet core products for 4G, Airtel subscribers will experience enhanced quality of voice and data.
The network modernization deal, signed in August 2020, is in line with the Kenyan Digital Economy Blueprint Vision 2030 which aims to provide robust connectivity in rural areas and facilitate e-commerce platforms. The modernization deal will drive the simplification and upgrade of the existing network and future-proof it for the anticipated rapid mobile expansion in the country.
With Ericsson Radio System and Packet Core solutions, Airtel Kenya's network will have 4G coverage, while driving enhanced use cases in both the consumer and the enterprise segments. Ericsson technology shall make the network in Kenya ready for 5G deployment.
Prasanta Das Sarma, CEO at Airtel Kenya says: "Robust and secure communications are an essential component of a digital society in Kenya. We are firmly anchored to the strategy of delivering reliable connections across the country and are looking forward to expanding the high-quality mobile broadband services to our subscribers."
Fadi Pharaon, President of Ericsson Middle East and Africa, says: "Together with Airtel, we will implement this project that aims to establish an advanced LTE network in Kenya, providing Airtel's customers an enriched experience – both in the consumer and business segments. Through this partnership, we reaffirm our ambition to set #AfricaInMotion by partnering with Airtel to grow and support an increasingly digitalized society in Kenya."
Furthermore, Ericsson will deploy its Kathrein Mobile Communication Antenna portfolio which will help provide additional enhancement to the network's robustness whilst Ericsson's technologically advanced network management system, Ericsson Network Manager will be utilized to support Airtel in managing the network seamlessly by integrating various network elements on single platform.