Nigerian Telcos To Discontinue Banks' Use of USSD Over N42 Billion Debt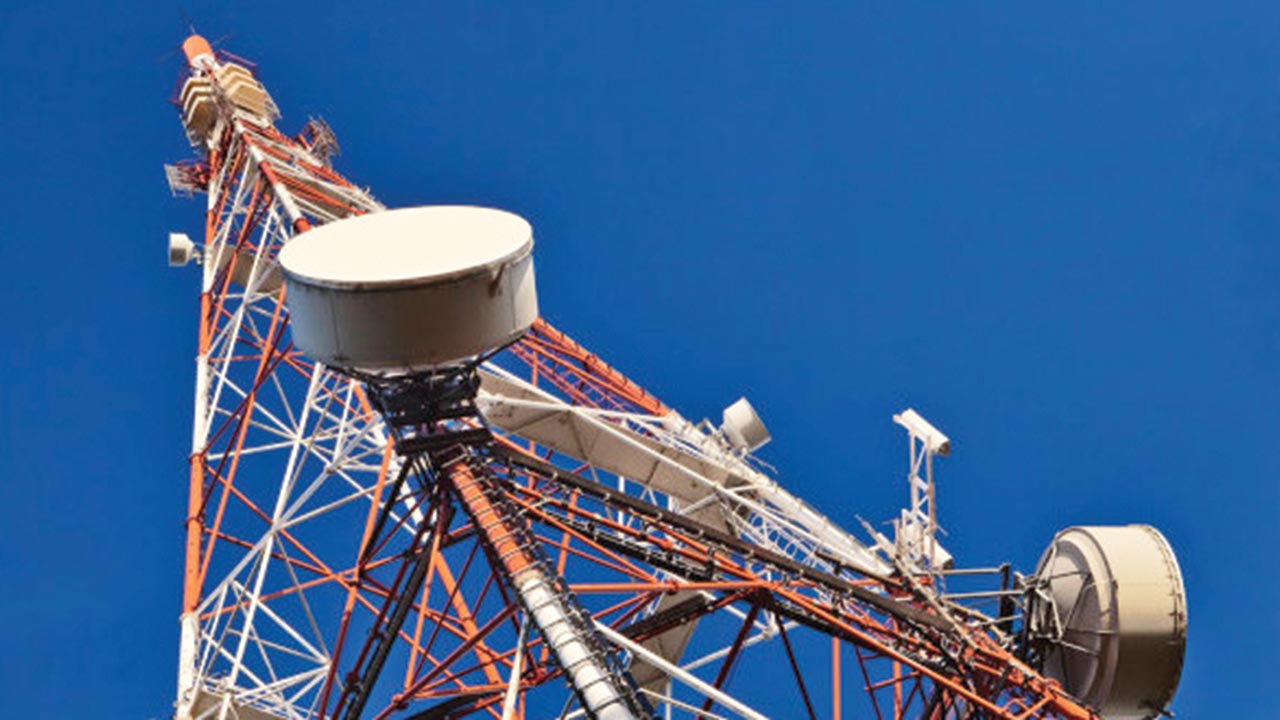 Nigerian mobile network operators are set to discontinue from Monday March 15, 2021, the use of Unstructured Supplementary Service Data (USSD) short code service by some Financial Service Providers (FSPs) over N42 billion debt owed them in the past eight months.
The Telcos under the aegis of Association of Licenced Telecommunications Operators of Nigeria (ALTON) which comprises Network Operators, Infrastructure Companies and Value Added Services Providers, said since the USSD Pricing determination by the Nigerian Communications Commission (NCC) which resulted in a price review of USSD service by its members, banks are yet to pay them accumulated USSD transactions costs.
According to ALTON, the NCC's updated pricing methodology for USSD services for financial transactions in Nigeria. explicitly restricts Mobile Network Operators (MNO's) from charging the end user for the services and mandates the banking sector to enter into negotiations to settle outstanding obligations and agree individual pricing mechanisms to be applied going forwards.
A statement jointly signed by Engr. Gbenga Adebayo, Chairman and Gbolahan Awonuga, Head of Operations of ALTON respectively states that:
"ALTON is aware of the letter issued by the Minister of Communications and Digital Economy to the Central Bank of Nigeria, seeking a resolution to the on-going dispute between the banking sector (Financial Service Providers (FSPs)) and the telecoms sector over the appropriate methodology to use to charge for USSD services.
"The background to this problem was that in order to accelerate the adoption of financial services on USSD, the Financial Service Providers (FSPs) partnered with our members to zero-rate the USSD access to end-users, while they bore the cost for the provision of service. Based on this arrangement, the banks took on the responsibility of billing customers and paid our members for use of the USSD infrastructure from the service fees deducted from the customer's bank account.
"Following the issuance of the USSD Pricing determination by the Nigerian Communications Commission (NCC) which resulted in a price review of USSD service by our members, the banks decided that they would no longer pay for USSD service delivered to their customers and requested our members to charge customers directly for use of the USSD channel.
"This billing methodology where the Financial Service Providers (FSPs) customer is directly charged USSD access fees by our members irrespective of the service charges that the bank may subsequently apply to the customers' bank account is called "End-User Billing" which the banks specifically demanded that all our members implement. The banks, however, provided no assurances to our members that such service fees charged to customers' bank accounts for access to bank services through the USSD channel would be discontinued post implementation of end-user billing by our members.
"The removal of these service fees by the Financial Service Providers (FSPs) would have meant that if bank customers were charged only the USSD costs communicated by our members per USSD session, bank customers will be paying far less than what they are currently being charged by the Financial Service Providers (FSPs) which in some instances are as high as N50. Additionally the banks and telcos will be applauded for collaborating towards the financial inclusion objectives of the Federal Government.
"It has been more than eight (8) months since the Nigerian Communications Commission (NCC) issued an updated pricing methodology for USSD services for financial transactions in Nigeria. The methodology explicitly restricts Mobile Network Operators (MNO's) from charging the end user for the services and mandates the banking sector to enter into negotiations to settle outstanding obligations and agree individual pricing mechanisms to be applied going forwards.
"During this time, Mobile Network Operators (MNO's) have continued to provide access to USSD infrastructure and our members have continued to pay all Bank charges and fees to access the Banking industries assets and customers, despite the fact that obligations due from banks to telecoms companies for USSD services has reached over Forty-Two Billion (N42B) Naira.
"ALTON members have continued to provide these services because our primary concern is that the millions of Nigerian customers who access financial services through our USSD infrastructure every day should be able to continue conducting their transactions. This was given greater importance when customers' became further reliant on these services due to COVID movement restrictions. Unfortunately, as it has been impossible to agree on a structure for these payments with the banks that do not involve the end-user being asked to pay, the government has been forced to intervene to ensure that a sustainable cost-sharing solution is agreed, that does not disadvantage the consumer in the long-term.
"We deeply regret that we have reached a point where the withdrawal of these services has become unavoidable, however, we remain committed to working closely with the relevant Ministries and regulators to resolve this issue as quickly as possible. To minimise the disruption to customers, and with the concurrence of the Honourable Minster of Communications and Digital Economy and the Nigerian Communications Commission, on the huge debt to the Network operators; Mobile Network Operators will disconnect debtorFinancial Service Providers (FSPs) from USSD services, until the huge debt is paid.
"Therefore, our members are initiating a phased process of withdrawal of USSD services, starting with the most significant debtors within the Financial Service Providers (FSPs) effective Monday March 15, 2021. While the withdrawal of USSD service is in place, we encourage our subscribers to kindly explore alternative channels with their Banks," ALTON statement concluded.
Ecobank Transnational Incorporated Launches $350 million 10NC5 year Tier 2 Sustainability Notes
Ecobank Transnational Incorporated (ETI), the Lomé based parent company of the Ecobank Group has announced that it has successfully raised $350 million Tier 2 Sustainability Notes. This represents the first ever Tier 2 Sustainability Notes by a financial institution in Sub-Saharan Africa.

This Tier 2 issuance is the first to have a Basel III-compliant 10NC5 structure outside of South Africa in 144A/RegS format and will be listed on the main market of the London Stock Exchange. The bond, which matures in June 2031, has a call option in June 2026 and was issued with a coupon of 8.75 per cent with interest payable semi-annually in arrears.

An equivalent amount of the net proceeds from the notes will be used by ETI to finance or re-finance, new or existing eligible assets as described in ETI's Sustainable Finance Framework on which DNV has issued a Second Party Opinion.

The bank said investor interest for this Sophomore Eurobond issue was global, including United Kingdom, United States, Europe, the Middle East, Asia and Africa, achieving a 3.6x oversubscribed orderbook, of over US$1.3 billion at its peak.

The transaction was anchored at the start by Nederlandse Financierings-Maatschappij voor Ontwikkelingslanden N.V. (FMO), a Dutch development bank, with a committed US$50 million order.

The group chief executive officer of ETI, Ade Ayeyemi, said "This is a landmark issue for Ecobank, and indeed the success of this first Sustainable Tier 2 issuance is testament to our clear strategy, solid positioning across the pan-African banking space as well as our deliberate and long term focus on sustainable initiatives.
"We are particularly pleased with the diverse orderbook which reflects the confidence investors have in Ecobank to deliver on our commitment to sustainable financing". The Joint Lead Managers and Bookrunners in the transaction were Citi, Mashreq, Renaissance Capital and Standard Chartered Bank.
MTN Nigeria Shareholders to Receive N9.40k Dividend Per Share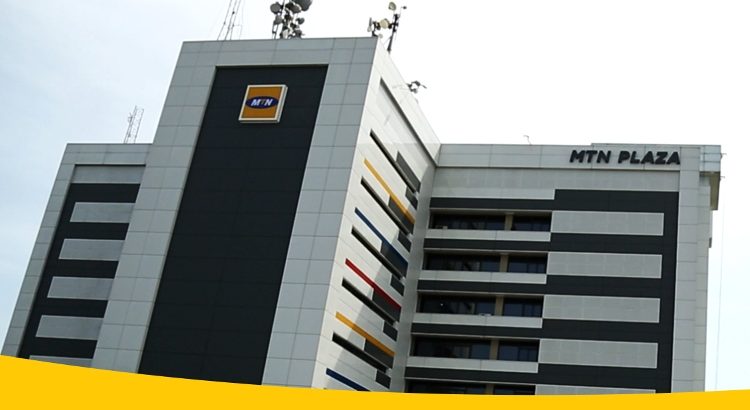 18.7% YoY increase from 2019
Nigeria's largest mobile telecommunications operator, MTN Nigeria Communications Plc, has announced the payment of N9.40k as final dividend for the year ended December 31st, 2020. This year's dividend witnessed an 18.7% increase from 2019.
MTN Nigeria's Chairman, Dr. Ernest Ndukwe said "Despite the challenging operating conditions during the year, I am happy to report that our company recorded improved performance across all key metrics, creating the shareholder value achieved. This performance demonstrates the success of cost optimisation measures initiated during the year, the strong operational execution of our people and resilience in our business."
"Following from our good operating results and in line with our dividend policy, the Board has recommended a final dividend of N5.90 kobo per share to be paid out of distributable net income. This brings the total dividend for the year to N9.40 kobo per share, representing an increase of 18.7%," he added.
The dividend would be paid on Tuesday, 8th of June 2021 at the rate of N5.90 per every 2 Kobo ordinary shares and subject to appropriate withholding tax to shareholders whose names appear in the Company's Register of Members at the close of business on Tuesday, 4th of May 2021.
Earlier in the fiscal year, the firm which joined the Nigerian Stock Exchange (NSE) in May, 2019, had paid an interim dividend of N3.50k, which now brings the total dividend for the year ended 31st December 2020 to N9.40k. The approval was obtained at the Annual General Meeting (AGM) that was held on June 7, 2021 at MTN Plaza, Ikoyi.
In the 2020 FY, MTN Nigeria grew its earnings before interest, tax, depreciation, and amortisation by 9.7% to N685.7 billion, while the pre-tax profit rose by 2.6% to N298.9 billion and profit after tax rose by 0.9% to N205.2 billion.
Its mobile subscribers increased by 12.2million to 76.5 million, while its active data users grew by 7.4 million to 32.6 million.
Karl Toriola, Chief Executive Officer, MTN Nigeria stated that "It's a great starting point and we will continue to be dynamic and agile to deliver value for the future for our stakeholders, whilst aligning our priorities with national interests."
Shareholders commended MTN Nigeria for the profit margin despite COVID-19 pandemic that characterized 2020
Branch International Deepens Financial Inclusion in Nigeria Via Digital Banking

Processes N40bn Loans in 3 years
offers 20% annual investment returns, free unlimited transfers, instant loans and more
Branch International said in the past three years of its operations in Nigeria, it has processed over N40 billion in over three million loan transactions and remains one of the most downloaded financial apps in Africa.
Branch is founded by Kiva.org founders, an NGO which has raised over $1.5 billion in zero interest interest capital for global financial inclusion. It is one of Africa's most downloaded digital banking apps with over 20 million downloads across Nigeria, Kenya, Tanzania and India, restating its commitment to driving financial inclusion in Nigeria.
The company is achieving this by leveraging technology to offer a range of unique financial services to customers which was announced recently at a virtual round table held in Lagos. According to Branch, the quest to make formal financial services accessible at an affordable rate to individuals and businesses is critical in systematically driving economic development. Thus, their unique range of offerings are designed to offer value to customers whilst enabling them make payments and granting access to loans and investment opportunities.
These product features include: free and unlimited money transfers, free bills payment and airtime purchase; a 20 per cent annual investment returns (one of the highest in Nigeria) without any withdrawal restrictions – investments made through the Branch app are channeled into low-risk financial instruments with capital preservation as the ultimate goal, and; instant loans up to ₦500,000 in minutes with no paperwork or collaterals required and no late charges.
The managing director, Branch Nigeria, Adedayo Ademola, said, "At Branch, it is our commitment to keep up with our objective of leading the way in digital banking, in order to improve the financial wellbeing of Nigerians, unlock the greater potential within the financial services sector and promote seamless banking across the country. Our approach as a mobile-only digital bank is deeply rooted in us prioritizing the convenience, satisfaction and safety of our customers".
"With Branch's suite of unique products, we are consistently pushing the envelope by offering customers valuable services beyond the conventional banking needs thereby making a meaningful impact on their lives. Branch remains perfectly poised to take on the challenge of providing access to affordable financial services for all", she added.
For this, the founders have received global media recognition and several awards including being listed in Fortune 40 Under 40. With support from world-class investors such as VISA, IFC and Andreessen Horowitz, Branch continues to deliver superior customer value.