National ID Projects: Nigeria Wasted $2.5 Billion In 45 Years – Aladekomo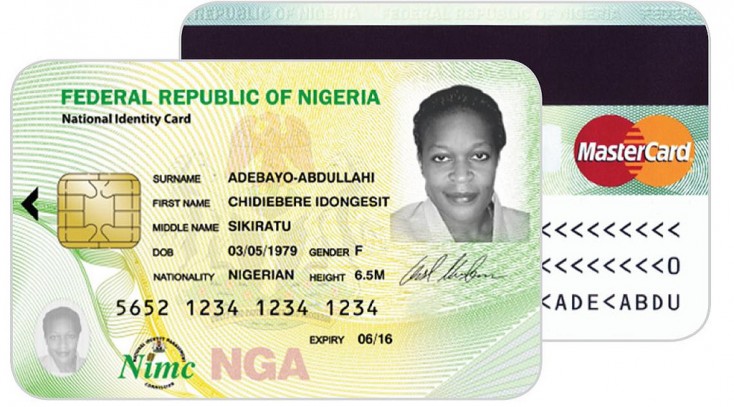 Nigeria may have lost about $2.5 billion dollars in the last 45 years due to poor implementation of several failed national identity projects according to Sir Demola Aladekomo, Chairman of Chams Plc.
Aladekomo disclosed this while speaking on the topic titled: Socio-Economic Benefits of Shifting Paradigms, at a forum organized by the University of Lagos MBA 83-84 class.
Aladekomo painted even a grimmer picture said, "we may even waste another borrowed $400 million by end of 2021 with the non-clarity in the management of various ID projects in the country."
With about 210 million Nigerians yet to be identified fully, he foresees increase chaos, anarchy, militancy, banditry, kidnapping, nepotism, secession calls, corruption and blatant stealing. "This will further be exacerbated in 2050 when our population is estimated to be about 400 million if not gotten right at this stage," Aladekomo said.
For him, just because we do not know and cannot manage our people without proper identity management, the country will be faced continuously with challenging socio-economic imperatives especially in our education, health sector, infrastructure development, security, rule of law and so on. This he said were gravely exposed in 2020 during the COVID-19 pandemic.
He however, called for paradigm shift in three areas: prioritizing data and technology, multi-agency approach, and private sector involvement. "Technologies have changed the landscape, digital economy is the new play, we need databases at national, state, agencies and sectoral levels. These data need to be domicile in Nigeria while local technologies should be encouraged," he said.
In addition, "Our private sector should be deliberately promoted to be involved in the execution of our national identity projects because with them there will be cost effective delivery, speed of execution, and attraction of funding/investment. Moreover, many of them have the right and most suited technology for our peculiar environment." Aladekomo added.
In his contribution, a software developer, Felix Adejimi said, while data is the fuel of modern economy and digital transformation is the driver, Nigeria as a nation, needs to take it seriously. He encouraged government to focus more on providing enabling and secure environment for private companies.
The Managing Director of HISPLUS, Tunde Omitogun on is part, encouraged the nation to act fast and implement some of the points highlighted at the forum. The event which was the first in a series was moderated by Prof. Lere Baale, Chief Executive of Business School Netherlands (BSN) in Nigeria.
The programme was attended by the former Executive Director of First Bank plc, Kehinde Lawanson; Samson Omolorhe, President of the University of Lagos MBA 83-84 class; and Prof. Tokunbo Onabanjo. Others include members of Fintech 1000 Plus Group such as James Agada, Niyi Ajao, Emeka Okoye, Moses Braimah, Deremi Atanda, amongst others.
Subscribers Not Required to Submit IMEI Number, Says NCC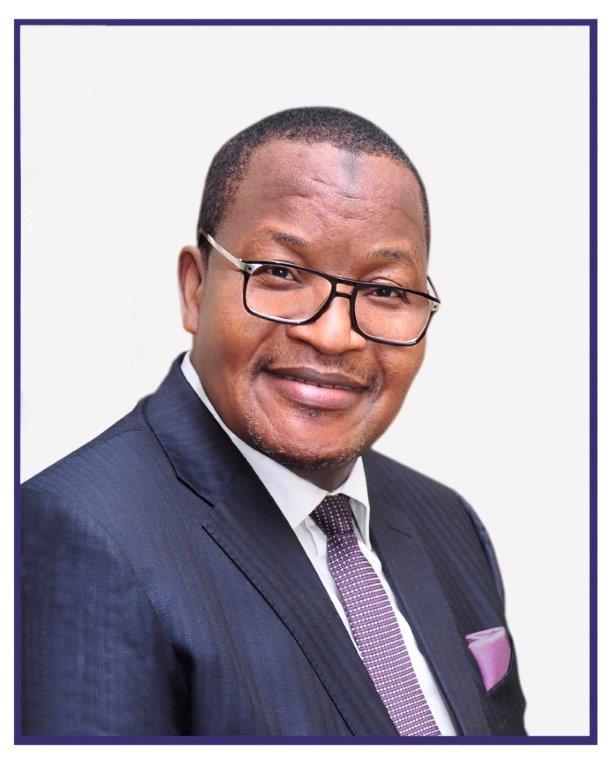 The Nigerian Communications Commission said mobile phone subscribers are not required to submit the International Mobile Equipment Identity (IMEI) of their phones to it from July, 2021.
It said at no time did the Commission issue a statement regarding the registration of IMEI by subscribers and it has no plans to do so. It dissociated itself from online reports that Nigerians are expect to submit their IMEI starting in July.
The reports in question have emanated from a section of the Revised National Identity Policy for SIM Card Registration recently launched by President Muhammadu Buhari and which has been uploaded on the Commission's website.
The director, public affairs of NCC, Dr. Ikechukwu Adinde said, "It is pertinent to state that the Commission is in the process of deploying a Device Management System (DMS). The DMS will essentially protect subscribers against phone theft and will identify and enable the elimination of fake devices from the networks. The system will capture IMEI automatically without any requirement for subscribers to submit same.
"The general public is advised to disregard the said publications, which have created the erroneous impression that telephone subscribers will be required to register their IMEI with their networks," Adinde further stated in the statement.
UK to Support Nigerian Female GreenTech Entrepreneurs to Scale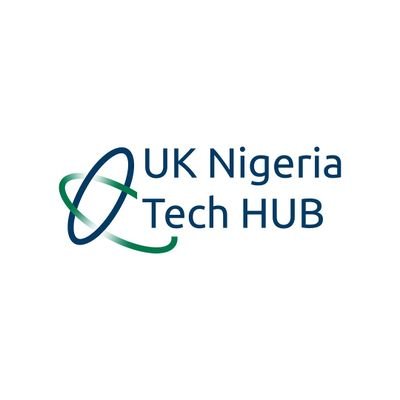 The UK Government, through its UK-Nigeria Tech Hub, has launched a Green Tech Programme, which will support 30 Nigerian female green-tech entrepreneurs with 12 weeks coaching sessions with industry experts.
These coaching sessions would seek to boost the capacity of the entrepreneurs, as well as the likelihood of the enterprises to scale and become more sustainable businesses.
The Hub, in collaboration with Future Females as the implementing partner, has taken this next step as part of its pledge to help drive clean, resilient and inclusive recoveries in Nigeria – shaping the low carbon economy of the future that will create new jobs, attract green investment and protect the environment for future generations.
The programme targeted at Nigerian female entrepreneurs with early-stage businesses aimed at protecting the environment and conserving natural resources using alternative technologies that are less harmful to the environment, will run virtually for three months and will cover 10 actionable modules that take entrepreneurs through the fundamental building blocks of starting and growing a GreenTech business.
Speaking on this, the British Deputy High Commissioner in Lagos, Ben Llewellyn-Jones said: "As the world looks to build back better from the COVID 19 Pandemic, which has affected millions of lives and adversely affected economies, it is important to remember that we are still tackling an even greater crisis – climate change. The UK, as the host of the 2021 UN Climate Change summit is working hard in advance of COP26 to increase the level of global ambition necessary to ensure that we are on track to limit global warming to below 2 degrees.
"The UK, as a bilateral partner, is committed to supporting Nigeria in delivering an accelerated and just transition, not only to meet the climate imperative but to ensure the country is at the forefront of shifts in the global economy. Like the transition itself, this support is at all levels – from £200 million flowing into major clean technology programmes through International Climate Finance to entrepreneurs, to designing and developing small and micro-enterprise sustainable companies of the future."
The UK-Nigeria Tech Hub Interim Country Director, Lamide Johnson said: "Climate Change remains a priority for the UK-Government. We are pleased to have partnered with Future Females to help and support Green Tech Female Business entreprenuers in Nigeria who are tirelessly working hard to promote the use of technology to solve problems caused by climate change, and invariably promote a greener world."
Commenting on the GreenTech programme launch, Future Females Co-Founder, Cerina Bezuidenhout said: "At Future Females, we have always been passionate about supporting sustainable businesses, and we are very excited to be focusing on GreenTech businesses in our partnership with UK-Nigeria Tech Hub. The entrepreneurs who participate in our programmes are not just building businesses – they're creating innovative solutions to real problems we're facing in this 'new' world, and they are a source of hope for their communities – and we can't wait to meet them."
The programme is set to commence on May 24th 2021 and applications to participate will close on Friday, 7th of May 2021, all interested Nigerian female green-tech entreprenuers can apply here- https://futurefemales.typeform.com/to/hg6bBbv9
U.S. Announces Priority Appointments for Student Visa Applicants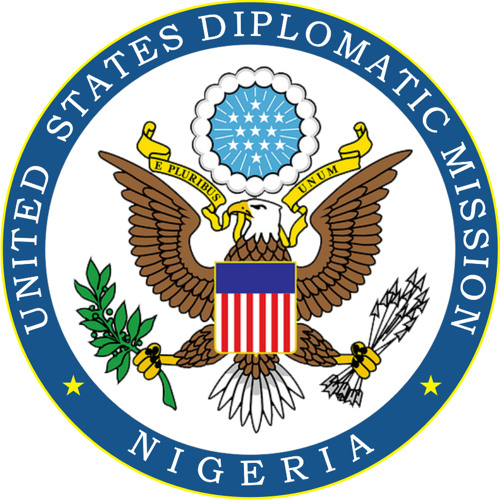 The U.S. Mission will prioritize student visa applicants and ensure Nigerian students resuming this Fall get visa interview appointments well in advance of their program start date.
U.S. Mission Country Consular Coordinator Susan Tuller announced on Friday that the Embassy in Abuja and Consulate General in Lagos will make every effort to assist student visa applicants in a timely fashion while keeping personnel and customers safe.
"As we continue to prioritize the health and safety of our staff and customers, processing student visas remains a high priority for the U.S. Mission in Nigeria," Country Consular Coordinator Tuller said. "We will increase the number of student visa appointments in May and June to ensure that we can offer appointments to as many students as possible. If your U.S. studies are scheduled to begin this Fall, we encourage you to schedule your appointment as quickly as possible."
Tuller explained that all student visa appointments must be booked through the U.S. Travel Docs website at www.ustraveldocs.com/ng/. She warned applicants against the use of third-party services, including touts, and fixers who broker visa appointments.
According to her, agents or third parties often seek to benefit by charging a fee for their services and they may not always provide the correct information, which can harm an applicant's chances of qualifying for the visa.
"Both Nigeria and the United States benefit when Nigerian students study at one of our world-class educational institutions. To prepare for your U.S. educational opportunity, we encourage you to check out EducationUSA Advising Centers at our American Spaces in Abuja, Lagos, Ibadan, and Calabar, or at educationUSA.state.gov," she added.
Nigeria sends more students to American colleges and universities than any other country in Africa and is the eleventh largest source worldwide of international students to the United States. In academic year 2019-2020, a record-breaking number of nearly 14,000 Nigerians pursued graduate and undergraduate degrees in the United States.
Over the last 21 years, the EducationUSA Advising Centers in Nigeria have directly contributed to an increase in the number of highly qualified Nigerian applicants to U.S. institutions. In 2020, advisees of EducationUSA services received scholarships worth $28 million.