Virtual Learning: Coca-Cola Gifts 30 Schools PC Hardware and Software Accessories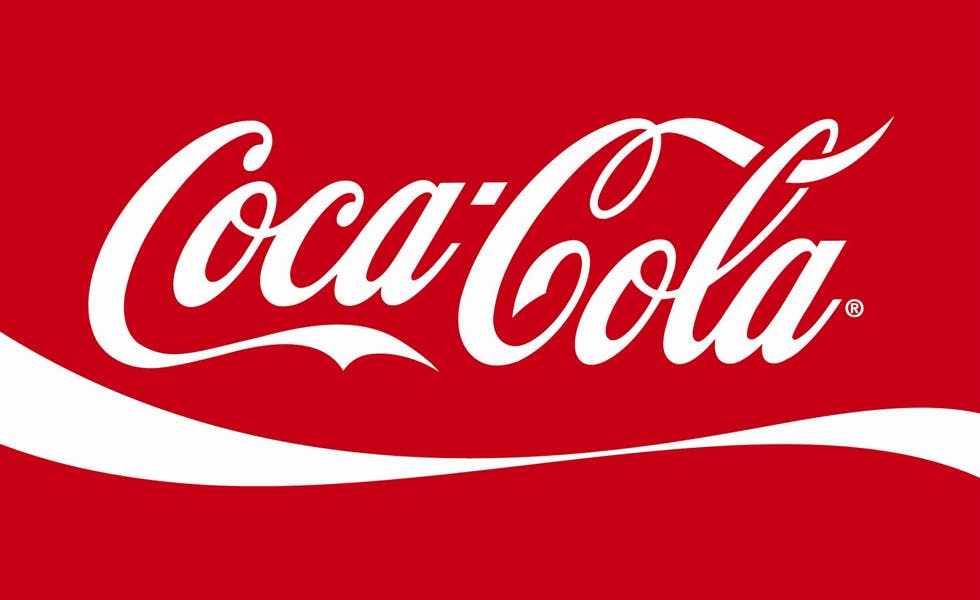 The Tech Relevant Teacher Project, sponsored by The Coca-Cola Foundation and implemented by the Bunmi Adedayo Foundation, organised its Grant Award Ceremony which was held on Monday, May 3rd in Lagos, Nigeria.
The award ceremony witnessed the provision of 30 schools with computer hardware and software accessories to support their learning, content production and digitisation.
Developed to improve the learning capabilities of 200 low and middle-cost schools, the Tech Relevant Teacher (TRT) project was deployed through the training of school heads and teachers in virtual teaching technologies. The project also introduced virtual learning to schools that lacked relevant resources and requisite skills by supporting them with computer hardware and software.
Following a rigorous assessment and selection process, 30 of the 200 Schools were selected and recognised for their stellar performance since the commencement of the project. Each beneficiary school was presented with a mini-content production suite to help teachers expand their sphere of influence through the acquisition of content digitisation skills. The production suite consisted of a computer, a PC external speaker, a headset, and a microphone.
Speaking on the next phase of the TRT project, Femi Martins, Programme Director, Bunmi Adedayo Foundation said, "We appreciate The Coca-Cola Foundation for supporting this project. We are currently at the semi-final stage as the learning competition continues. Through this project, we are providing access to subject mentoring in Maths and English and we will also provide access to the latest equipment. The teachers will also be profiled and taught how to develop global courses to help students across Africa succeed".
Ifeyinwa Ejindu, Communications Manager, Coca-Cola Nigeria Limited, reiterated the company's commitment to community building and education, saying,
"At Coca-Cola, we are passionate about the communities we serve. We remain committed to enabling the economic empowerment of the people who need it most. Through our philanthropic arm, The Coca-Cola Foundation, we are proud to partner with the Bunmi Adedayo Foundation on this transformational project as we hope to impact the lives of hundreds of teachers and children across the country. By investing in the education of our children, we are investing in the future of our country and as we navigate the new normal, we believe that technology is crucial to success just as the learnings from this project will help bolster the education sector in Nigeria".
Since its inception in 1984, The Coca-Cola Foundation has awarded over $1 billion in grants to support diverse sustainable community initiatives around the world. Driven by a need to create a better shared future for communities across the world, the foundation offers community support programs that have led to the improvement of the quality of life of these communities.
New UK Scheme Aims to Drive Trade with Nigeria and Boost Jobs and Growth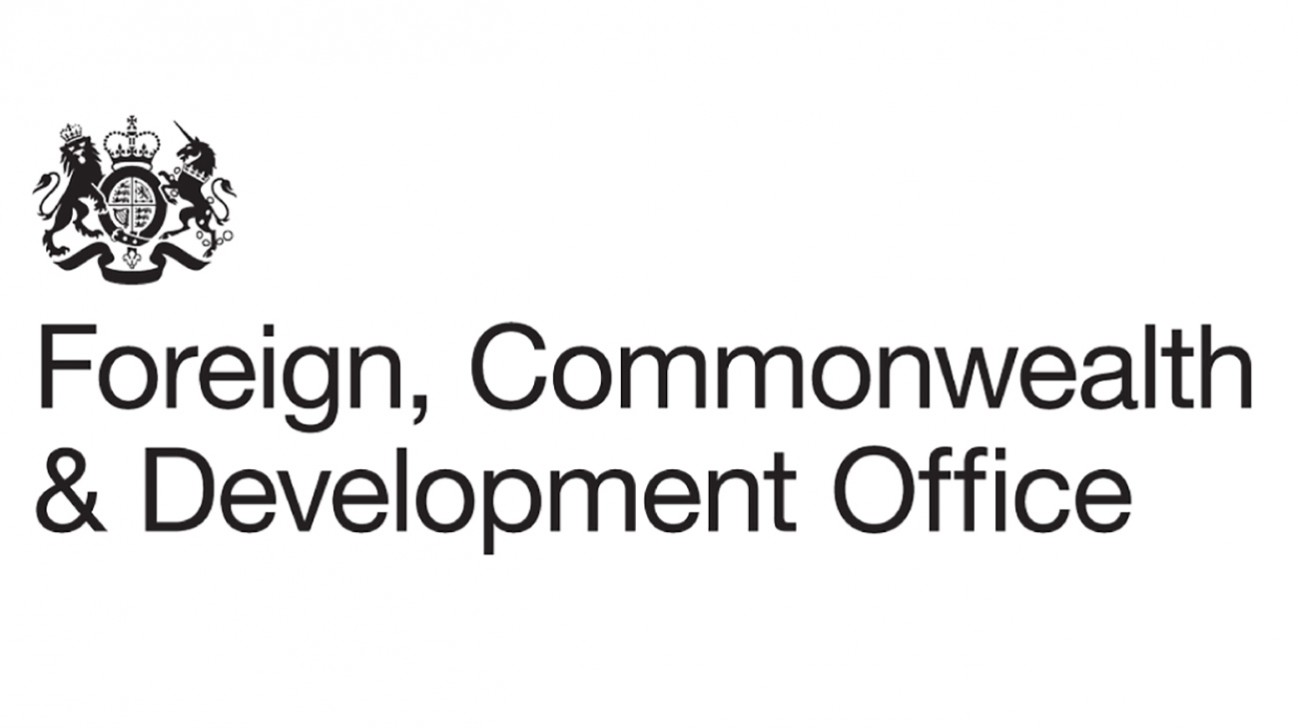 The UK Government has launched a consultation on new trading rules that will help countries like Nigeria grow its trade and build back better – and help British businesses and consumers at the same time.
The UK Developing Countries Trading Scheme (DCTS) is a major opportunity to grow free and fair trade with developing nations. The proposed scheme will apply to 70 qualifying countries, including Nigeria,  and include improvements such as lower tariffs and simpler rules of origin requirements for countries exporting to the UK, allowing countries to diversify their exports and grow their economies.
The UK currently operates a similar scheme rolled over from the EU, but as an independent trading nation we can now take a simpler, more generous, pro-growth approach to trading with developing countries.
The UK Developing Countries Trading Scheme will apply to 47 countries in the Least Developed Country Framework (LDCF) and 23 additional countries classified by the World Bank as low-income and lower-middle-income countries.
The proposed new UK scheme will mean more opportunity and less bureaucracy for developing countries, for example by simplifying rules of origin requirements or reducing tariffs on imports. For instance, this could mean lowering tariffs on products including rice from Pakistan and raw materials from Nigeria.
Foreign Secretary Dominic Raab said: "Cutting tariffs for poorer countries enables them to trade their way to genuine independence – and I'm proud we lead the world in offering that opportunity."
International Trade Secretary Liz Truss said: "Trade fundamentally empowers people and has done more than any single policy in history to lift millions of people around the world out of poverty. Now the UK is an independent trading nation we have a huge opportunity do things differently, taking a more liberal, pro-trade approach that leads to growth and opportunity.
"Countries like Bangladesh and Vietnam have proven it's possible to trade your way to better living standards, and our new Developing Countries Trading Scheme will help others do the same."
Emma Wade-Smith OBE, Her Majesty's Trade Commissioner for Africa, added: "The DCTS scheme signals the UK's strong appetite to promote free and fair trade. It is a demonstration of our commitment to help boost economic growth and prosperity in Africa, by enabling businesses there to access the UK market more easily. The UK is committed to strengthening our commercial relationship with African partners.
"The new DCTS scheme will create a smoother path for companies to export to the UK. I encourage the African business community to contribute to this important consultation. We want to hear a range of views and perspectives, to ensure the scheme targets those areas that will have the greatest positive impact on growing our bilateral trade."
The UK Government intends for its new scheme to be best in class, and has studied programs in Canada, the US, Japan and the EU, before constructing an approach that takes some of the strongest elements of each and builds on them.
The consultation on the UK's new scheme runs for eight weeks and seeks the view of all sectors of society, including businesses, the public, civil society groups, consumers, associations, partner governments and any other interested stakeholders.
CNN's Connecting Africa Explores Business Leadership Across the Continent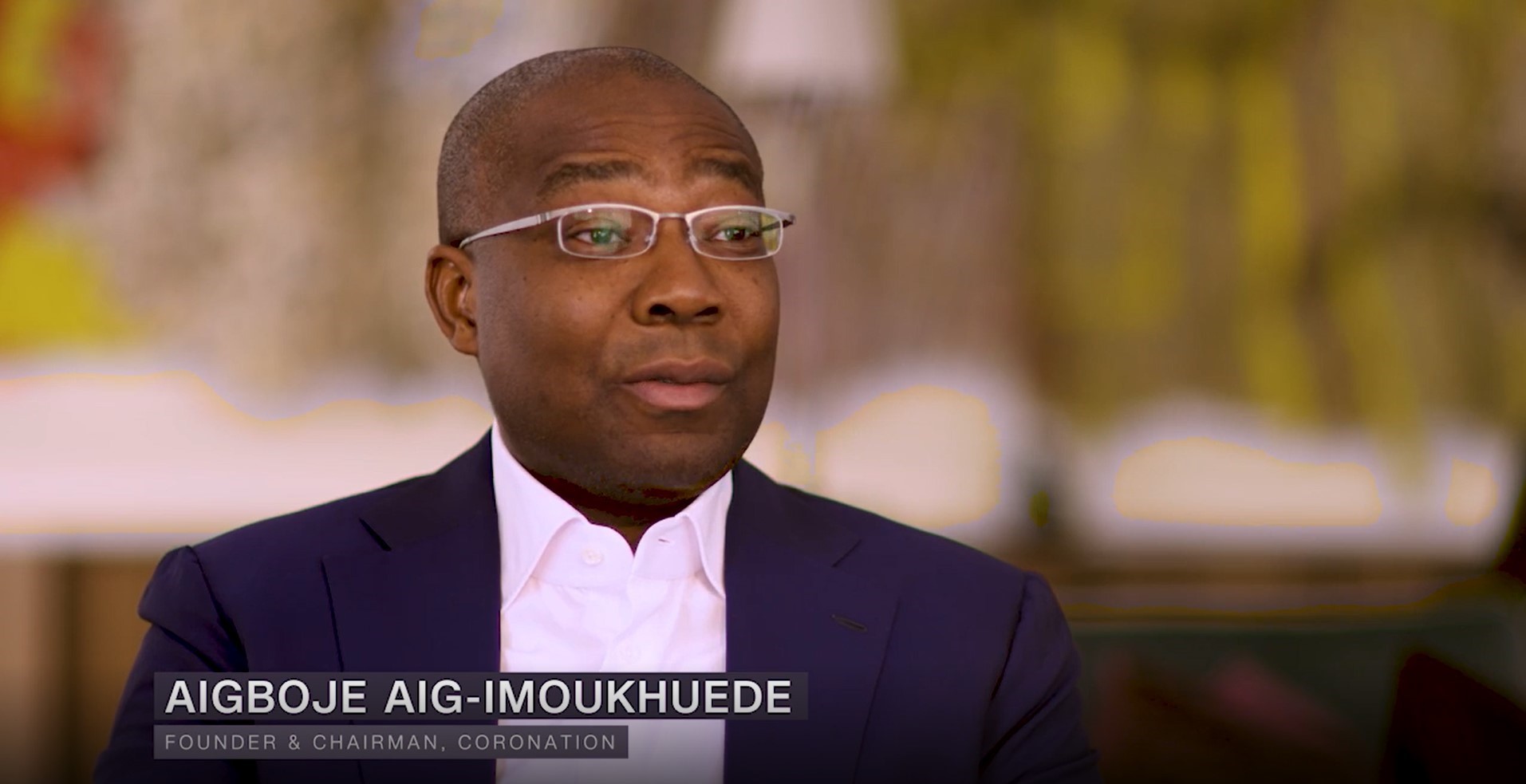 In the latest episode of Connecting Africa, CNN International's Eleni Giokos looks at business leadership in Africa, meeting leaders from across the continent.
Giokos presents the show from the site of Expo 2020 in Dubai, where Africa will be very much in the spotlight. From October, every African nation will showcase their innovations and culture in designated country pavilions, for the first time in 170 years of World Expos. While the site is still under construction, Giokos visits the Ghanaian, Egyptian, and Nigerian pavilions, using them as a backdrop as she profiles some of the continent's most innovative leaders.
In South Africa, Giokos meets Fleetwood Grobler, the CEO of Sasol. Formed in 1950, Sasol describes itself as an integrated energy and chemical company and Grobler talks about their market reach, "We have quite a market presence in Africa, which we are growing. I'm remiss not to mention all the neighbouring countries in South Africa. So Botswana, Namibia, Lesotho, Mozambique, the SADC countries, Zimbabwe, Malawi, Zambia, they are all within reach by road, and we supply many, many products through that logistics systems into those countries as well, going broader than only the industrial solvents and polymers."
Sasol has constantly transformed and innovated to keep up with market trends. Grobler speaks about how the company is adapting to be more sustainable, "We've sharpened our focus on sustainability, and climate change is a cornerstone of our strategy because we know it is an item that we can't wish away. We have to address it head on. And that is the crux of the matter. And so, we are preparing ourselves to travel a pathway where we can have significant steps in our decarbonisation of our processes in terms of using different feedstocks and eventually through renewables."
Grobler has been the CEO of Sasol since 2019. He describes his plan for the future of the company, "If we can use technologies and renewables and sources of carbon that's sustainable, those would be the long-term areas that we should focus on to unlock value in Africa."
Next, Giokos takes a look at the oil industry in Ghana. One of the key companies in the country's burgeoning energy sector is the Springfield Group, the first Ghanaian owned company to produce oil in the country. CEO Kevin Okyere speaks about the importance of the company's Ghanaian roots, "The most important thing about Springfield is us being Ghanaian and one would ask why? And I said because it gives hope. It gives hope that a Ghanaian, a black African, can dream big, and achieve that dream. It gives hope that we too can do it and do it better."
Okyere is passionate about his company and his country, "Ghana is actually the gateway to Africa. Ghana is open for business and Ghana is welcoming Africans and foreign companies to come in and invest in Ghana. So, Ghana has so much potential, so much potential on tap, which gives room for Ghanaians and Africans and multinationals."
The programme then visits a farm owned by the Egyptian Growers Organisation. Created in 2015, the company says it is the country's first cooperative venture for farming and exporting produce. Managing partner Hussein Marei explains the idea, "The idea behind the cooperative venture is that, for the longest time now, exporting fresh fruits and vegetables from Egypt has largely been an individual effort. Individual farms, individual companies. But lately, given the world that we live in and the various obstacles that we face, we found that the road forward requires cooperation. Cooperation between farmers, cooperation between companies, cooperation between people are involved in the whole supply chain from farm to table."
Exports have been increasing consistently and, according to Marei, Africa could become the next big market. He details why Egypt has good farming trade links with countries in southern Africa, "South Africa is in the southern hemisphere and Egypt is in the northern hemisphere, so we have opposite seasons, and we benefit each other with these opposite seasons so when we have grapes, they don't have grapes, when we have oranges, they don't have oranges and vice versa. So, we're able to export to each other, and exchange the expertise between us, as we do now with other African countries."
Finally, Giokos meets Nigerian banker Aigboje Aig-Imoukhuede. A former group managing director of Access Bank, Aig-Imoukhuede is the founder and chairman of Coronation Capital Limited. He tells Giokos about the importance of leadership, "I believe that if we can show the Nigerian, what Nigeria truly could be and that actually it doesn't take that much, okay for us to change the narrative and get there is simply a function of good leaders."
Aig-Imoukhuede is positive about the future for African businesses. He outlines his vision, "There's no continent that's actually growing at the population growth rate that Africa is growing, from a population demographic standpoint. Now, that's our greatest advantage, right, if we make it one market. it could be in essence actually the world's greatest market. That's what we have to focus on. We have to build, break down, all those barriers to this operating world as the world's largest market."
Lacuna Fund Project To Support Natural Language Processing Technologies Across Africa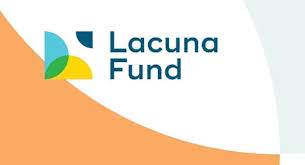 The partner organisations behind Lacuna Fund (www.LacunaFund.org) have announced the second cohort of supported projects are set to support Natural Language Processing Technologies across Africa.
According to the partners including Canada's International Development Research Centre (IDRC), Google.org, the Rockefeller Foundation, and the initiative "FAIR Forward: Artificial Intelligence for All", implemented by Deutsche Gesellschaft für Internationale Zusammenarbeit (GIZ) (www.GIZ.de) GmbH (German Development Cooperation), funding recipients will create openly accessible text and speech datasets that will fuel natural language processing (NLP) technologies in 29 languages across Africa.
The teams will produce training datasets in Eastern, Western, and Southern Africa that will support a range of needs for low resource languages, including machine translation, speech recognition, named entity recognition and part of speech tagging, sentiment analysis, and multi-modal datasets. All datasets produced will be locally developed and owned, and will be openly accessible to the international data community.

The availability of high quality data is crucial and one of the main barriers for the development of local AI-based solutions, especially in the global South where resources to acquire data are scarce. Both the availability of training data and AI-based solutions can play a major role in addressing current inequalities regarding access to knowledge, services and the diversity of cultural expressions.
An example for impact-driven AI-based solutions is voice interaction: it has the potential to enable millions of people access to information and services, preserve cultural heritage, make technology more inclusive and ultimately foster social and economic development and local value creation.

Lacuna Fund received over 50 outstanding applications from, or in partnership with, organizations across Africa. While each one of them, and many others, are poised for impact, the selected projects include among others:
Building an Annotated Spoken Corpus for Igbo NLP Tasks — University of Ibadan/Nweya
Entity Recognition and Parts of Speech Datasets for African Languages — K4A/Nabende
Open Source Datasets for Local Ghanaian Languages: A Case for Twi and Ga — Ashesi University/Boateng
Masakhane MT: Decolonizing Scientific Writing for Africa — K4A/Abbott
Building NLP Text and Speech Datasets for Low Resourced Languages in East Africa — Makerere/Katumba
Multimodal Datasets for Bemba — University of Zambia/Sikasote
Further information about each individual project can be found on the Lacuna Fund awards page (www.LacunaFund.org/awards).

"If we want to seriously level the playing field, we not only need to invest in open training data, computing power and machine learning expertise, but raise attention and bring visibility to the growing African technology ecosystems", said FAIR Forward's Balthas Seibold. "The Lacuna Fund builds on a recent groundswell of momentum to create better and more open NLP tools in African languages from machine learning community members, including academic workshops and programs, volunteer collaborations, startup projects, and other efforts. The exceptional quality and variety of all submissions is testament to this and the new funding round supports and amplifies the broad, creative, and impactful work that is already happening across the continent."

Participating in the Lacuna Fund complements FAIR Forward's activities to build skills and capacities which can directly use these datasets to create AI-based solutions. In addition, FAIR Forward also creates open AI training datasets, especially for voice recognition in low-resources languages, which also contribute to the work of the Lacuna Fund projects.