ATU Launches Innovation Challenge for Africa ICT Innovators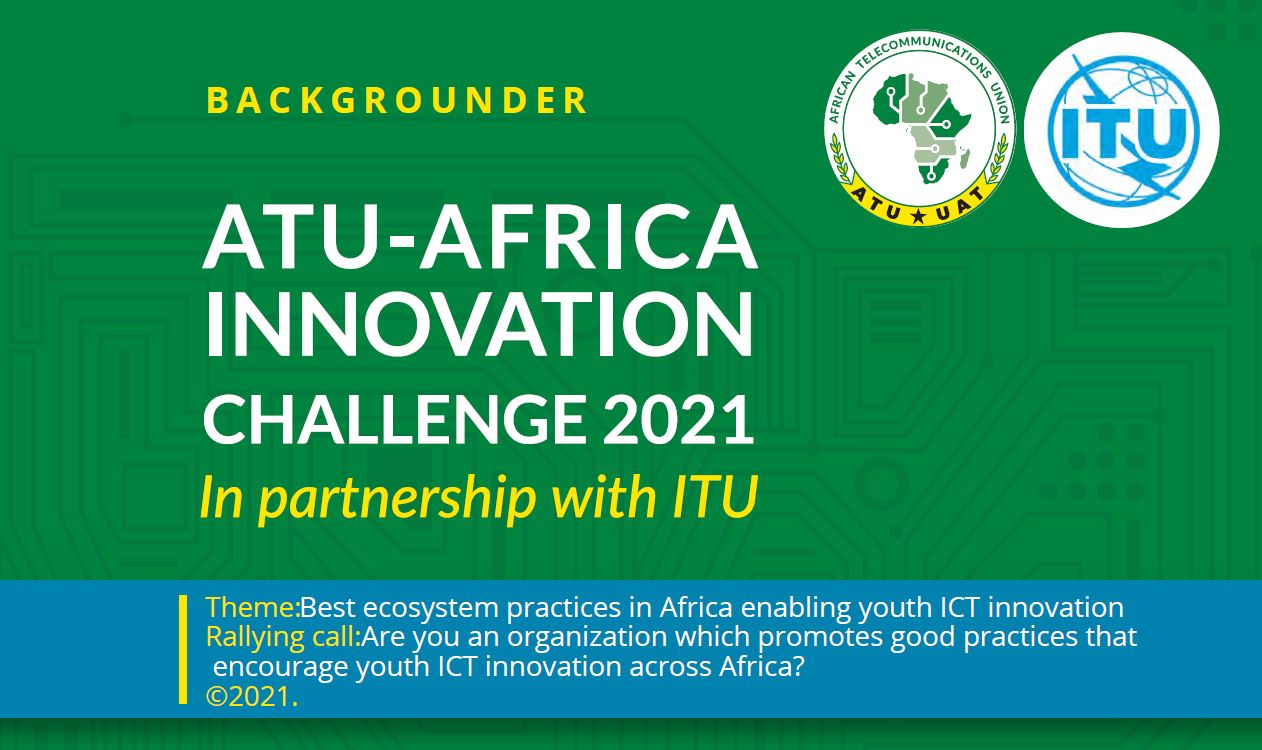 African Telecommunications Union (ATU) has launched the second edition of the ATU Africa Innovation Challenge in Nairobi, Kenya, in a virtual ceremony hosted with competition partner-the International Telecommunications Union (ITU).
Announcing the initiative, Secretary-General of the ATU, Mr John OMO said: "This initiative will be instrumental in supporting institutional solutions that will boost innovation in Africa and address some of the challenges facing the African community."
The ATU Africa Innovation Challenge is a programme that seeks to provide both short and long-term solutions and opportunities to the African Youth. This year's competition, themed, "Best ecosystem practices in Africa enabling youth ICT innovation," will run from 15th June to 28th September 2021.
The competition, sponsored by Huawei (title sponsor) and Intel Corporation, is open to all ecosystem stakeholders such as regulatory authorities, entrepreneurial support organizations, incubators, accelerators, or institutions such as colleges or universities from Africa.
African organizations and institutions that have created an enabling environment for youth ICT innovations to thrive are eligible to participate. The winning entity will be awarded USD 10, 000 aside from their practice gaining recognition as the best ecosystem practice in Africa enabling youth ICT innovation.
"I want to thank our sponsors especially the headline sponsor Huawei for once again demonstrating their commitment to promote innovation and the wider ecosystem in Africa," said John OMO.
Honourable Dr. Peya MUSHELENGA, Minister of Information and Communication Technology, Namibia who was the chief guest for the event, applauded the two organizations for the initiative and acknowledged the significance of public-private partnerships in promoting development. "The collaboration between ATU, Huawei, and other partners is a tool delivered to our hands. Let us use it to generate sustained economic growth in Africa," he said.
"ITU is proud and pleased to partner with ATU for this particular Challenge as it aligns with our vision for inclusion of youth in digital transformation. Youth innovators are centrally placed to ensure sustainability of innovation in Africa, and they need an enabling environment that fosters and nurtures innovation for them to thrive," said Mr. Stephen BEREAUX from ITU, a specialized United Nations agency responsible for all matters related to information and communication technologies.
The inaugural ATU Africa Innovation Challenge that took place in 2020 recognized and awarded 11 finalists across Africa who had developed mobile applications helpful in benefiting Africa's fight against COVID-19 and its effects. Egypt's Mai Nagy topped the competition, followed by Mr. Abdinoor Yerrow from Kenya and Ms. Bequerelle Matemtsap Mbou from Cameroon. Other countries that made it to the top 11 were Zimbabwe, Senegal, Lesotho, Nigeria, the Democratic Republic of the Congo, Benin, and Tanzania.
Reflecting on the first Innovation Challenge and the anticipated benefits of the second innovation Challenge, the title sponsor for the Challenge for two years in a row, Mr Samuel Chen, Vice President for Huawei Southern Africa Region highlighted the strong partnership with ATU and noted that: "Huawei is committed to developing innovations that bring the benefits of technology to all alongside supporting and enabling innovation and digital ecosystem development in Africa by Africans through training and partnerships alongside infrastructure and digital services."
Participants will be required to submit (via the ATU website, www.atuuat.africa) a unique practice that has created an enabling environment for youth ICT innovation to thrive together with success stories of two innovators that are beneficiaries of the practice. The practice must be an original idea/concept developed by the ecosystem stakeholder and must have been successfully implemented (and running) for a minimum of one year. It can be in the form of a policy, an initiative, or a programme.
NITDA, AREAI Collaborate on Digital Innovation for Rural Communities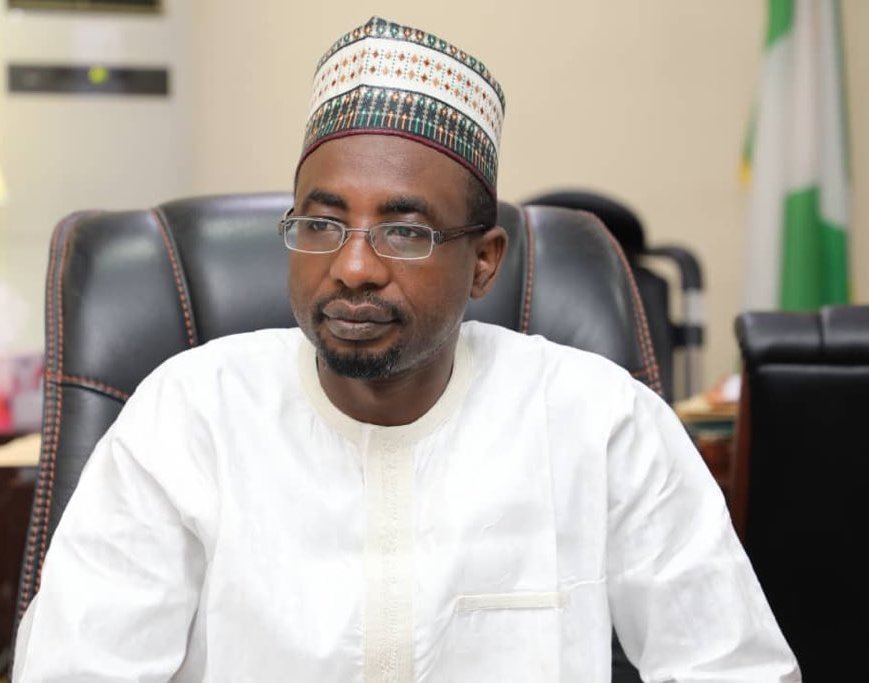 The National Information Technology Development Agency (NITDA) has made commitment to support and collaboration with Non-Governmental Organisations working within the scope of the Agency's Strategic Roadmap and Action Plan (SRAP 2021-2024), and that includes Aid for Rural Education and Access Initiative, (AREAI).
Mallam Abdullahi, The Director General of NITDA, made this commitment to the Chief Executive Director of AREAI, Prince Gideon Olarewaju, and some members of the organisation during a courtesy visit to NITDA headquarters in Abuja, Thursday.
Abdullahi disclosed that NITDA recently unveiled its Strategic Roadmap and Action Plan, saying; "The SRAP is designed as a template or map to assist the agency achieve the targeted plans through the execution of the strategic pillars," he explained.
While elaborating further, the NITDA boss said; "SRAP is anchored on 7 strategic pillars, namely, Developmental Regulations, Digital Literacy and Skills, Digital Transformation, Digital Innovation and Entrepreneurship, Cyber Security, Emerging Technologies, and the seventh pillar is the promotion of Indigenous Content."
He further explained that; "with the mandate and expertise from the Aid for Rural Education and Access Initiative, there is an opportunity for Nigerian youth to position itself as a leader in terms of ICT and digital economy and digital literacy with skills and innovation."
The DG explained that NITDA is particularly passionate about four mentioned areas of collaborate, these are: Digital literacy and skills, where we have a target of 95% digital literacy in Nigeria by 2030. He said during the lockdown of COVID-19 pandemic, NITDA came up with virtual academy with an enrolment of over sixty thousand online students and beneficiaries.
The Agency is now working to upgrading it to a standard mass open online courses platform like Coursera and Edx. He said NITDA is hoping that other related institutions will key into this and start providing skills and certificate courses for our citizenry and even beyond the shores of our country.
On Digital Innovation and Entrepreneurship, Abdullahi said NITDA is already coming up with something new that will impact knowledge to the rural communities. Thirdly, he said, is the Local Content development of which the National Center for Artificial Intelligence and Robotics is one of the centers set up as an intervention center to develop local content and upgrade the skills of our citizen.
He encouraged the AREAI to take advantage of this facility to identify talents and develop ideas in their areas of interest that will impact on the girl child education's digital literacy and skills. He said it is a platform that the Agency has adopted to change the Nigerian trajectory through training and skill empowerment.
Mallam Abdullahi is quite optimistic that the two agencies partnership will uplift the actualisation of their similar mandates such as indigenous investors and innovation programs among others. He later advised on the constitution of forum for discussions between NITDA and AREAI to come up with working tools to develop the idea into practicable reality.
Earlier, the Chief Executive Director of Aid for Rural Education and Access Initiative commended the NITDA for the opportunity to showcase their talent most especially in Digi-learn which is one of the smartest ways of impacting knowledge to the rural communities. He hopes that the collaboration with NITDA will be a huge advantage to AREAI in harnessing potentials and expertise in bringing more innovation to the Rural communities in digital ways.
MTN Nigeria, OTM Target 65m Subscribers With Telco-driven Mobile Advertising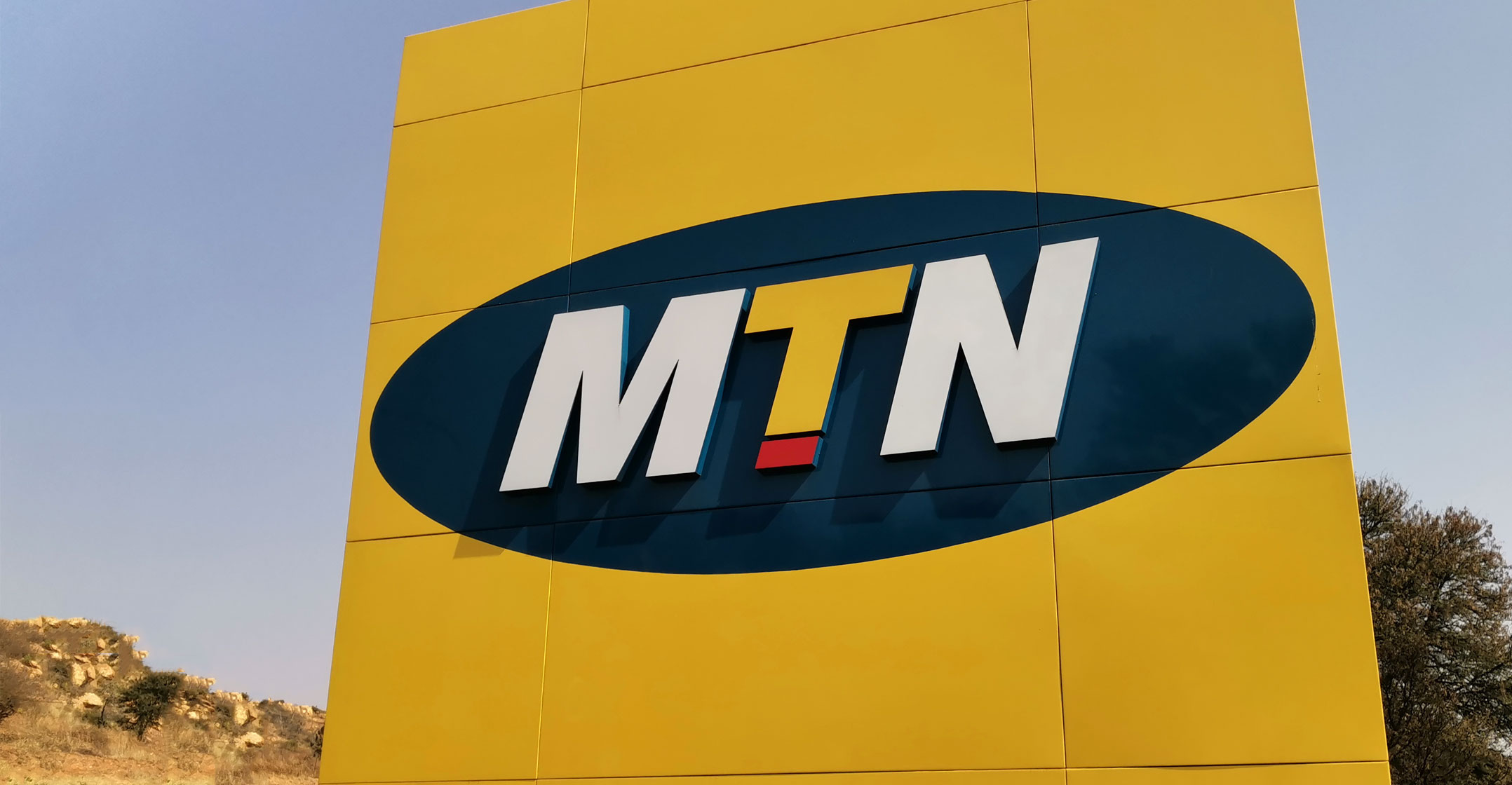 Out There Media (OTM), a global leader in mobile advertising and data monetization, today announced that it has successfully launched its proprietary mobile advertising technology Mobucks™ with leading mobile operator, MTN Nigeria.
OTM's technology, combined with its network of brands and brand agencies, will strengthen the mobile operator's digital advertising strategy, driving advertiser interaction and engagement with its 65 million subscribers, nearly two times the reach of Facebook in Nigeria.
Several brand partners have already launched mobile campaigns via Mobucks™ platform, including First Bank Nigeria, BETKing, CARS45, Oraimo, Smoov Chapman, Old Mutual, FordFoundation, Tangerine and Wella Health. The initial campaigns have already seen impressive results; for example, the campaign for First Bank Nigeria insurance products achieved an average Click Through Rate of (CTR) of 7%, with CTR reaching up to 12% in some instances. This is a whopping 70 to 120 times better than industry benchmarks on digital advertising. Other launch partners include some of the country's leading media agencies, such as Media Fuse, PHD Nigeria, and Starcom Media Perspective.
"As a part of our Good Together ethos, we are always on the lookout for innovative ways for Nigerians to stay connected with the people and brands they love," said Srinivas Rao, Chief Digital Officer (CDO) at MTN Nigeria. "We recognise how powerful reach can be—and with that reach, how important it is to have the right partner and technology that would allow us to deliver the best campaigns. When it comes to mobile advertising and data monetization, OTM's technology and services provide the perfect solution to help us drive a digital revolution in the country."
OTM's Mobucks™ technology enables MTN Nigeria to bring subscribers targeted, interactive messaging, rich media experiences, and programmatic advertising campaigns from its chosen brand and agency partners. OTM's access to MTN's first-party deterministic telco data allows the Mobucks™ technology to combine precise targeting and personalization with reach, to enable "micro-targeting at scale" for its brand clients.
"With the pandemic and its aftermath, it has been a challenging time for brands and subscribers alike; it's important that we take the right steps to stay connected and keep moving forward," said Lynda Saint-Nwafor, the Chief Enterprise Business Officer (CEBO) at MTN Nigeria. "Our partnership with OTM will keep Nigerians connected and engaged with their favourite brands. We are truly excited to bring the very best of mobile advertising to both parties – our subscribers and brand partners."
"Reach combined with targeting is always a key challenge for brands and advertisers when trying to engage their audiences," said Donald Mokgale, CEO Sub-Saharan Africa at OTM. "That's why mobile operators prove to be such powerful partners for us to enable our brand and agency clients as well as small businesses to use mobile advertising to boost their reach and deliver targeted campaigns to the right audiences, at the right time, via our Mobucks™ platform. The results from the initial campaigns that we have run here in Nigeria speak for themselves and prove that consumers are whole-heartedly embracing this form of targeted brand engagement. We are extremely excited to be working with MTN Nigeria as our first mobile operator partner in Nigeria and to be at the forefront of the digital revolution in the country."
The launch in Nigeria is part of OTM's Mobucks™ technology roll out across the African continent.
IHS Lagos Innovates Centre Officially Opens its Doors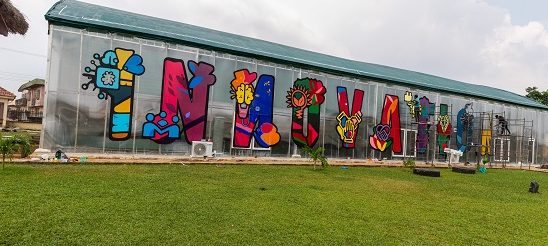 Versecom Limited, an enterprise technology company building sustainable IT and Power solutions for Africa opens its low-cost co-working space – IHS Lagos Innovates Centre, in partnership with IHS Nigeria in Alimosho, Lagos.
Versecom Limited is launching this initiative with sponsorship from IHS Nigeria – the largest subsidiary of IHS Towers, and support from Lagos State Parks and Gardens Agency (LASPARK) and Lagos State Employment Trust Fund (LSETF).
The Low-Cost Hub initiative was created to tackle the cost of office and community barrier to business entry faced by most Micro, Small and Medium Enterprises (MSMEs) and freelancers in the country. The Hub offers a seat at N1000/day (50% to 80% lower than current market rates) and is targeted at idea stage to pre-seed startups and freelancers around Lagos; with plans to build more low-cost hubs across the state.
IHS Lagos Innovates Centre (the Energy and Environment Hub) located in Rafiu Jafojo Park Shasha, Alimosho, opened its doors on the 7th of June 2021 with a formal launch on Tuesday 29th June, 2021. The hub is the first of its kind, making IHS Nigeria the premier sponsor of this initiative. The telecoms infrastructure giant funded the development of the hub in its support for Energy and Environment causes; one of its sustainability pillars.
The hub is open to everyone however, community events, challenges etc. will be tailored mainly towards Energy and Environment startups. In addition to the 600-seat capacity dome, IHS Nigeria also funded the construction of an energy laboratory with equipment like transformer winder, oscilloscope, component rack etc. in a bid to remove the barriers inhibiting innovation within the sector.
This partnership is in line with LASPARK's mandate to promote recreation and social development and is a testament to Governor Babajide Sanwoolu's commitment to a Greater Lagos to explore private sector-driven investments and partnerships to accelerate economic growth and benefit residents of the state.
All partners look forward to making a great impact with this initiative that allows small businesses thrive in Nigeria.