Canon Collaborate With Nigeria, Egypt, Kenya Creative Communities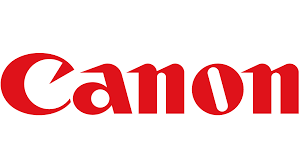 Canon Central and North Africa (CCNA) has invited film and photography communities across Africa to connect and collaborate. They are excited to announce the first three: SYNC School in Cairo, Egypt; Peexoo, a Nigerian photography hub, and the Photographers' Association of Kenya (PAK).
More are welcome as the global imaging leaders would like to develop creative collaborations in every country in the region. Canon has been a long-standing supporter of film and photography education groups. These relationships can now go deeper by sharing Canon expertise, knowledge and technology, with regular masterclasses, training opportunities, photo booths and competitions.

Canon is committed to build closer ties with its customers and the collaborations are a way to inspire and enrich the next generation of image-makers. "Our mission is to empower people to see the bigger picture, on a grand yet local level," explains Amine Djouahra, sales and marketing director for Canon Central & North Africa. "In this rapidly changing, image-based culture, we want to explore new and innovative ideas with a wider audience."

There has been an enthusiastic response: "SYNC is a community based school of 94,000 for creatives in Egypt with photographers, filmmakers and content creators. We are thrilled to build this relationship with Canon and learn, grow and create together," said SYNC's founder and creative director, Mustafa Sharara.

Peexoo, a photography hub powered by artificial intelligence, brings together 2,000+ photographers and videographers from across Nigeria. "We change perceptions through film and photography," said Peexoo Co-Founder, tech-preneur Steven Kelechi Nwadike. "We are ecstatic that Canon is joining us on this journey."

The Professional Photographers' Association of Kenya (PAK) is the leading photographic society in the country, representing professionals, amateurs and hobbyists. "We are proud to partner with Canon at this time, a collaboration which will uplift, inspire and encourage our photographic community," said Victor Otieno, PAK Treasurer.

Through the collaborations, community members gain exclusive access to masterclasses with Canon ambassadors including Emmanuel Oyeleke (https://bit.ly/3xpFaOD) and Yagazi Emezi (https://bit.ly/2SHkx1A) who will present a masterclass to Peexoo members and Menna Hossam (https://bit.ly/3vvefzE) who will present "Fine art and fashion photographer: Challenges of this genre & the future of creating enchanting images in the era of social media", to SYNC School members.

Regular competitions will be used to challenge and inspire with exciting prizes such as Canon's mini phone-to-printer Zoemini, the portable Selphy and the G-Series printers, as well as a compact Powershot SX720 and mirrorless M50 cameras.

Hands-on 'touch and try' sessions with cutting-edge Canon R system technology, EOS cameras and lenses are in the plan with special, members-only discounts available on Canon equipment.

Canon's interest in developing and recognising excellence both in amateur and professional photographers goes beyond this. The Canon Future Focus programme for students is in its fifth year and the inaugural Redline Challenge for amateur photographers received great response in entries from African region.

"We believe in enriching local creatives and welcome the opportunity to connect and support the next generation of visual storytellers. By investing expertise, technology and opportunities in them, we hope to enhance their art, skills and future careers," said Amine Djouahra.
AfCTA: NITDA Partners Namibia to Build Digital Market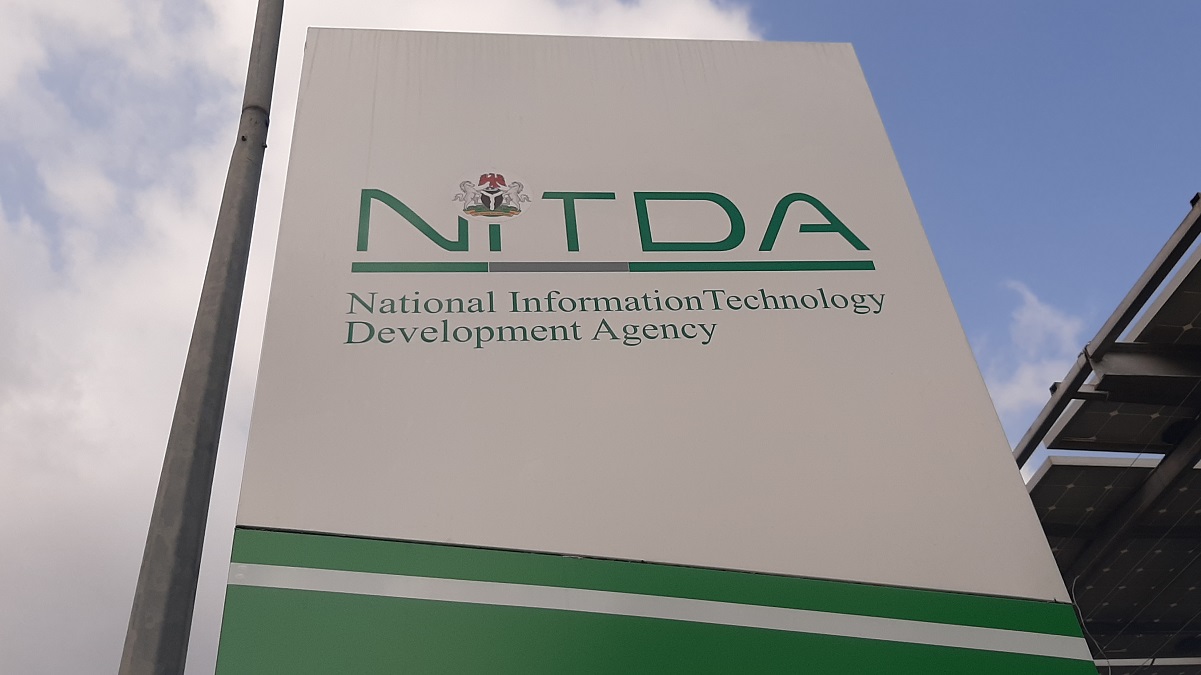 As Nigeria is moving fast towards diversifying its economy using technology, the National Information Technology Development Agency (NITDA), has proposed partnership with Republic of Namibia in the areas of Innovations and Entrepreneurship through African Continental Free Trade Area (AfCTA).
This is because Africa as a continent lost out during the First, Second and Third Industrial Revolutions due to the huge capital investments but with the Fourth Industrial Revolutions comes endless opportunities that all it needs is talent and vibrant, young technological driven generation. It is therefore imperative for African countries to encourage "Made in Africa" products by exploring and exploiting opportunities provided by emerging technologies to build an enviable global market standard.
The agreement in finding a viable route for digital trade resolution was made when the High Commissioner of Namibia to Nigeria and Permanent Representative to ECOWAS, His Excellency, Mr Humphrey D Geiseh paid a courtesy visit to the Agency's Corporate Headquarters, Abuja.
Mallam Kashifu Inuwa Abdullahi CCIE, the Director General of NITDA, expressed his delight and privilege at the High Commissioner's enthusiasm in seeking collaborations with NITDA in building a stronger relationship and developing technological products between the two countries.
Abdullahi stated that the Agency has been implementing the National IT Policy until 2019 when the Ministry's mandate was expanded to cover Digital Economy. He averred that this was because Communications was not an end but a means to an end.
He said it was important to calibrate activities and align them with the National Digital Economy Policy and Strategy (NDEPS) which necessitated the Agency to come up with a new Strategic Road Map and Action Plan.
The DG stated that 'Emerging Technologies' which is a strategic pillar in the road map should be used to create and capture technological values in Africa.
"These emerging technologies come with promises and perils and the Agency's focus is to avoid the perils and achieve the promises", he noted.
He disclosed that the Agency established the National Centre for Artificial Intelligence and Robotics specifically for researching best ways to apply these technologies in the Health and Agricultural sector just to mention a few. "I will invite you to visit our Centre as well and see how you can borrow some of the ideas and domesticate it in Namibia", Abdullahi said.
The DG mentioned that "Promoting Indigenous and Local Content, which is another strategic pillar of the Agency is aimed at supporting local start-ups and encouraging Made in Africa products.
He opined that African countries should share experiences and ideas in order to build world class product while laying emphasis that it is easier to procure products from neighbouring countries rather than other continents.
"Micro, Small and Medium Enterprises in the country provide about 95% of the workforce and produce more than 50% of the Nation's GDP. It is therefore necessary to ignite processes in the digital ecosystem with the use of technology." Innovations don't happen in isolation, you need to connect with what others are doing in other parts of the world and apply them domestically to create wealth for the Nation and the continent at large", Abdullahi noted.
The DG said that Agriculture, which is one of the major sources of income in Namibia is one of the areas the Agency identified in which technology can be used as a game changer. He stated that the National Adopted Village for Smart Agriculture, (NAVSA) which is one of the initiatives of the Agency can help Namibia boost her productivity in Agriculture. "This is an area we can explore partnership where we can get some startups who can develop solutions for you and on our part, also learn how you manage your agricultural business."
"NITDA has a yearly flagship programme called 'e-Nigeria', an international conference and exhibition programme where local start-ups are invited to showcase their products, and this year's programme would be tagged 'Digital Nigeria' because of the evolution from electronic to digital system."
"We are having a one-week Digital Nigeria International Conference and we are extending the invitation to you. You can bring people from Namibia to the conference to have a glimpse of our ecosystem where you will meet some of our startups, share ideas, challenges and see how we can use technology to grow our economy as a continent", Abdullahi concluded.
His Excellency, Mr Geiseh in his earlier remark said that Namibia and Nigeria are both African countries who have been long standing friends since Namibia's independence.
He disclosed that Namibia has a population of about 2.4 million and almost one-third of her population are internet users according to statistics as of 2018.
He mentioned that the country is committed to providing necessary opportunities for the youth to be exposed to concepts and technologies that will dominate their lives in the near future.
"In Namibia, we recognise the role of the youths in the development of the country in the future prosperity of the Nation which has prompted our visit today to basically know how your agency has advanced in the areas of ICT so we can identify common challenges and proffer solutions in areas where both countries can work together", the High Commissioner disclosed.
CNN's Connecting Africa Explores Business Leadership Across the Continent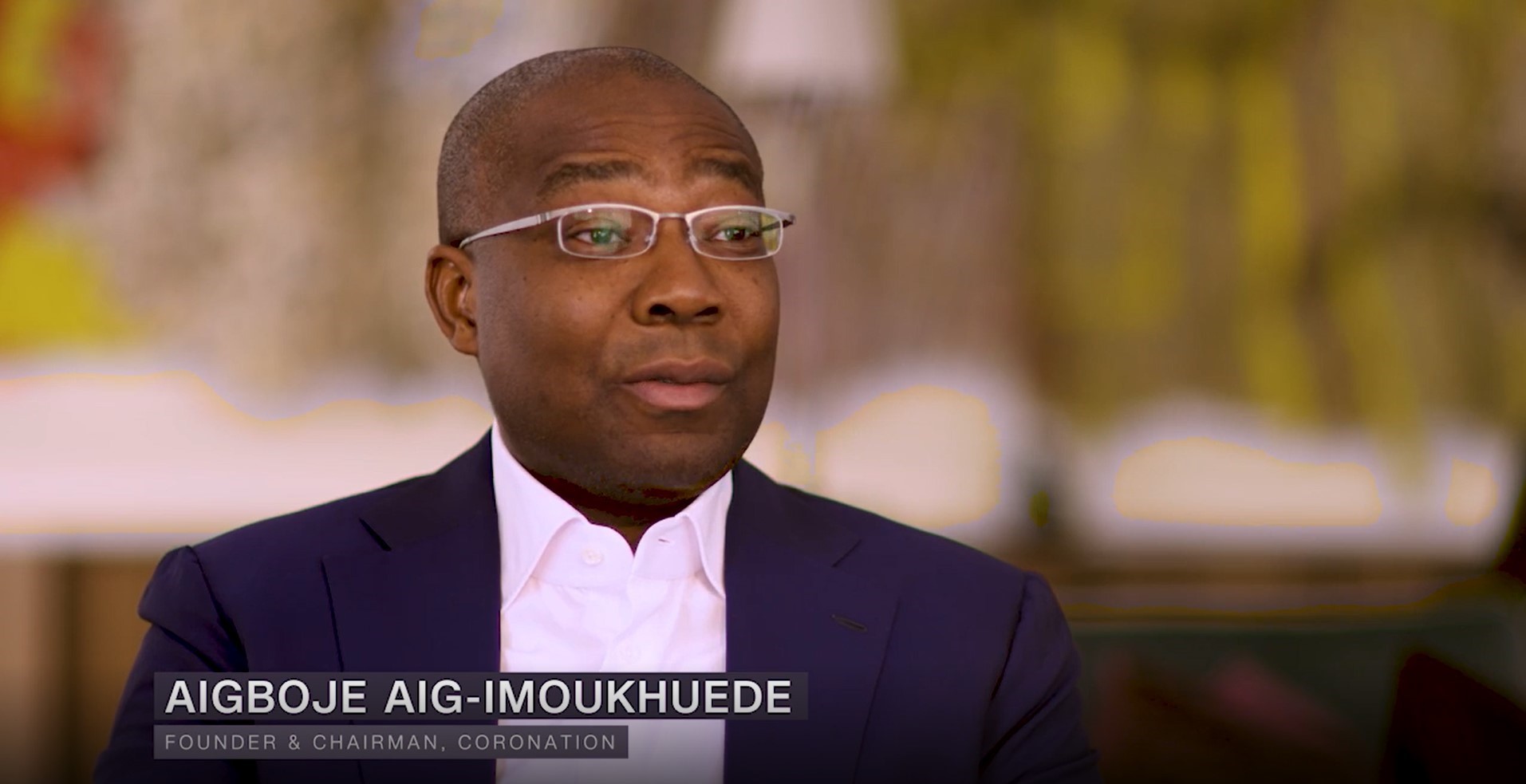 In the latest episode of Connecting Africa, CNN International's Eleni Giokos looks at business leadership in Africa, meeting leaders from across the continent.
Giokos presents the show from the site of Expo 2020 in Dubai, where Africa will be very much in the spotlight. From October, every African nation will showcase their innovations and culture in designated country pavilions, for the first time in 170 years of World Expos. While the site is still under construction, Giokos visits the Ghanaian, Egyptian, and Nigerian pavilions, using them as a backdrop as she profiles some of the continent's most innovative leaders.
In South Africa, Giokos meets Fleetwood Grobler, the CEO of Sasol. Formed in 1950, Sasol describes itself as an integrated energy and chemical company and Grobler talks about their market reach, "We have quite a market presence in Africa, which we are growing. I'm remiss not to mention all the neighbouring countries in South Africa. So Botswana, Namibia, Lesotho, Mozambique, the SADC countries, Zimbabwe, Malawi, Zambia, they are all within reach by road, and we supply many, many products through that logistics systems into those countries as well, going broader than only the industrial solvents and polymers."
Sasol has constantly transformed and innovated to keep up with market trends. Grobler speaks about how the company is adapting to be more sustainable, "We've sharpened our focus on sustainability, and climate change is a cornerstone of our strategy because we know it is an item that we can't wish away. We have to address it head on. And that is the crux of the matter. And so, we are preparing ourselves to travel a pathway where we can have significant steps in our decarbonisation of our processes in terms of using different feedstocks and eventually through renewables."
Grobler has been the CEO of Sasol since 2019. He describes his plan for the future of the company, "If we can use technologies and renewables and sources of carbon that's sustainable, those would be the long-term areas that we should focus on to unlock value in Africa."
Next, Giokos takes a look at the oil industry in Ghana. One of the key companies in the country's burgeoning energy sector is the Springfield Group, the first Ghanaian owned company to produce oil in the country. CEO Kevin Okyere speaks about the importance of the company's Ghanaian roots, "The most important thing about Springfield is us being Ghanaian and one would ask why? And I said because it gives hope. It gives hope that a Ghanaian, a black African, can dream big, and achieve that dream. It gives hope that we too can do it and do it better."
Okyere is passionate about his company and his country, "Ghana is actually the gateway to Africa. Ghana is open for business and Ghana is welcoming Africans and foreign companies to come in and invest in Ghana. So, Ghana has so much potential, so much potential on tap, which gives room for Ghanaians and Africans and multinationals."
The programme then visits a farm owned by the Egyptian Growers Organisation. Created in 2015, the company says it is the country's first cooperative venture for farming and exporting produce. Managing partner Hussein Marei explains the idea, "The idea behind the cooperative venture is that, for the longest time now, exporting fresh fruits and vegetables from Egypt has largely been an individual effort. Individual farms, individual companies. But lately, given the world that we live in and the various obstacles that we face, we found that the road forward requires cooperation. Cooperation between farmers, cooperation between companies, cooperation between people are involved in the whole supply chain from farm to table."
Exports have been increasing consistently and, according to Marei, Africa could become the next big market. He details why Egypt has good farming trade links with countries in southern Africa, "South Africa is in the southern hemisphere and Egypt is in the northern hemisphere, so we have opposite seasons, and we benefit each other with these opposite seasons so when we have grapes, they don't have grapes, when we have oranges, they don't have oranges and vice versa. So, we're able to export to each other, and exchange the expertise between us, as we do now with other African countries."
Finally, Giokos meets Nigerian banker Aigboje Aig-Imoukhuede. A former group managing director of Access Bank, Aig-Imoukhuede is the founder and chairman of Coronation Capital Limited. He tells Giokos about the importance of leadership, "I believe that if we can show the Nigerian, what Nigeria truly could be and that actually it doesn't take that much, okay for us to change the narrative and get there is simply a function of good leaders."
Aig-Imoukhuede is positive about the future for African businesses. He outlines his vision, "There's no continent that's actually growing at the population growth rate that Africa is growing, from a population demographic standpoint. Now, that's our greatest advantage, right, if we make it one market. it could be in essence actually the world's greatest market. That's what we have to focus on. We have to build, break down, all those barriers to this operating world as the world's largest market."
SMEs: Government Support and Effective Policies Key to Future Growth-Mastercard Study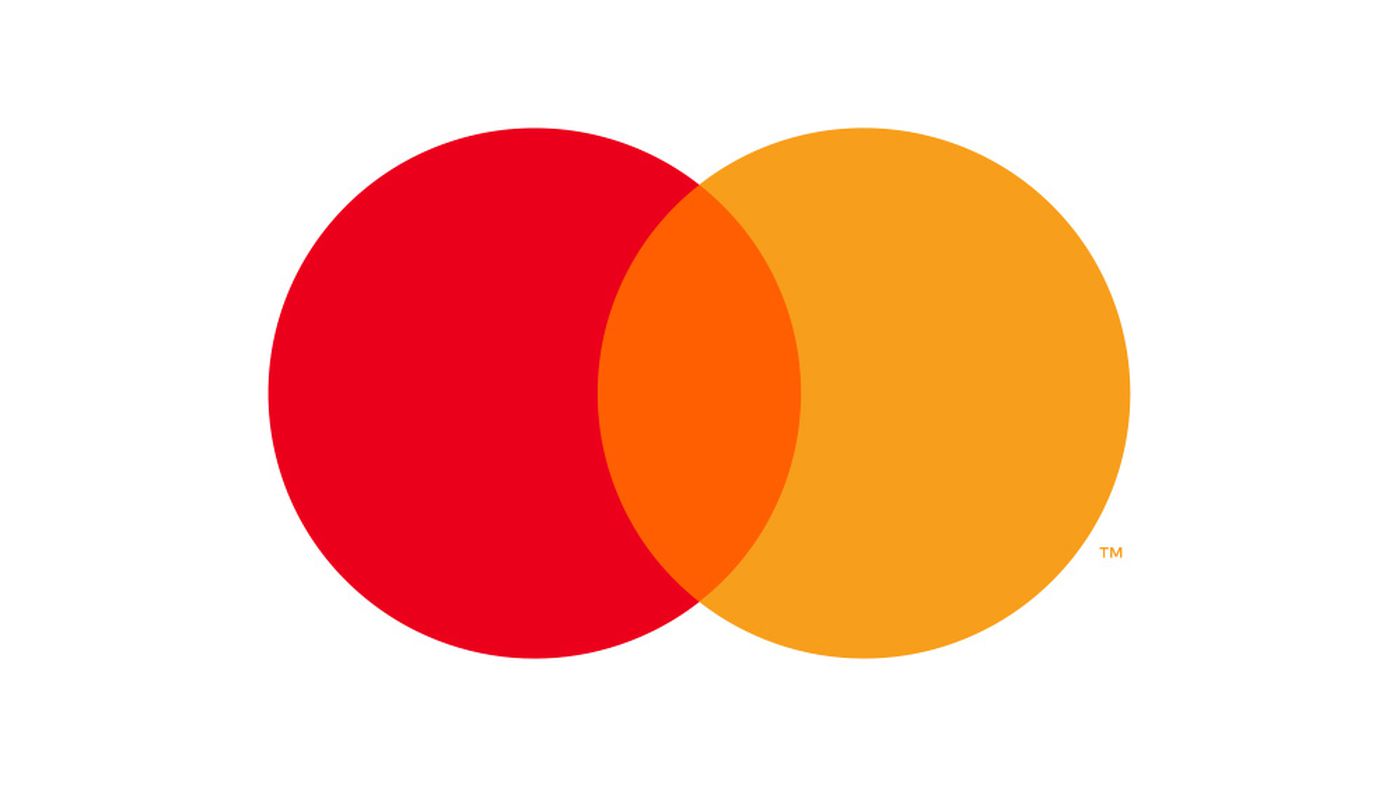 New research by Mastercard has highlighted the important role of government support in helping small and medium enterprises (SMEs) across the Middle East and Africa (MEA) to recover, position for growth, and contribute to economic prosperity.
In the inaugural Mastercard MEA SME Confidence Index, government support and implementation of effective policies was highlighted as 'important' by 88% of the region's SMEs, 50% of which rated this point as a 'must-have' essential.
This sentiment was especially pronounced in the Middle East and North Africa (MENA) (92%) and Sub-Saharan Africa (90%) regions.
Multitude of opportunities
In addition to looking for effective regulatory support from governments, 92% SMEs in MEA said they are also looking for support in upskilling of their teams, and 88% highlighted the importance of improved telco infrastructure – pointing to opportunities to effect positive change in wide-ranging areas from education and skills development to systems and infrastructural progress.
Public-private partnerships are crucial for effective development and implementation of initiatives that advance financial inclusion and inclusive growth. To achieve this, governments and the private sector must play a joint role in enabling a safe and secure operating environment.
Mastercard works closely with governments and the wider business community to advance SME inclusion into the digital economy through tailor-made digitization strategies, cutting-edge technologies, insights, and policy advice.
Government-led initiatives key to positive growth
Across MEA, 51% of SMEs say government-led initiatives could have a positive impact in supporting their businesses.
These include the UAE, where Dubai Government launched a third stimulus package to support small and medium enterprises maintain business continuity by reducing operational costs, while the Abu Dhabi Executive Council allocated AED 3 billion to the SME Credit Guarantee Scheme. The Central Bank of Egypt made it easier for SMEs to access capital by encouraging banks to raise their share of loans to MSMEs. A six-month debt relief finance scheme for SMMEs was launched by the South African government, along with a spaza support scheme and an agricultural disaster support fund for smallholder and communal farmers.
Public private partnerships a catalyst for growth
Furthermore, SMEs in the region recognize the great potential of public-private partnerships (PPP), and 63% think private sector initiatives and partnerships will benefit businesses and the markets in which they operate.
One in three SMEs (32%) think that collaborating with governments and businesses outside their markets could impact their growth. In Southern Africa this was especially pronounced, with over half (56%) agreeing.
The need for the public and private sectors to work together to create a better environment for small businesses has been outlined in a public policy paper* titled Reimagining Support for Small Businesses, released by the Mastercard Policy Center for the Digital Economy in partnership with global consulting firm Kearney. The paper outlines a number of strategic recommendations which highlight how effective policy and innovation can address many of the challenges faced by business-to business SMEs.
The key recommendations are:
Ensure ongoing working capital stability for SMEs by driving solutions that ease cash flow burdens.
Remove barriers that hinder women-owned businesses' ability to receive capital by making IDs more accessible, and allowing different types of collateral.
Make funding and resources available for B2B SMEs to build their digital capabilities by offering digitalization support for SMEs buying and selling internationally.
Ensure a safe and secure operating environment for SMEs, in terms of cybersecurity, trust and transparency, as SMEs become increasingly digital.
Build B2B SMEs' knowledge of the financial and digital tools and resources available to them.
Facilitate partnerships in which private entities, non-banking financial institutions (NBFIs), development finance institutions (DFIs) and non-governmental organizations (NGOs) are incentivized appropriately to provide cash flow management support, capital or digital services to B2B SMEs.
Improve the collection, analysis and availability of B2B SME data for use by governments and B2B SMEs.
Model best practices by buying goods and services directly from SMEs, adopting payment and invoice digitalization and increasing the credibility of emerging businesses.
"Collaboration is the key to developing a commercial landscape that is fit for future growth. Through effective partnerships, the public and private sectors can together create a supportive environment where SMEs can thrive. The contribution of small businesses to regional economies is ultimately about much more than the immediate gains to livelihoods – it's also about the sustainable development of an ecosystem that can advance inclusive growth and prosperity for all. This is why it's so important that we prioritize public-private partnerships for SME growth, and why we're putting our technology, expertise and global network to work, helping to develop the infrastructure to connect more people – and more small businesses," said Valerio Murta, Senior Vice President, Core Products, Middle East and Africa, Mastercard.