YouTube Shorts Arrives in Nigeria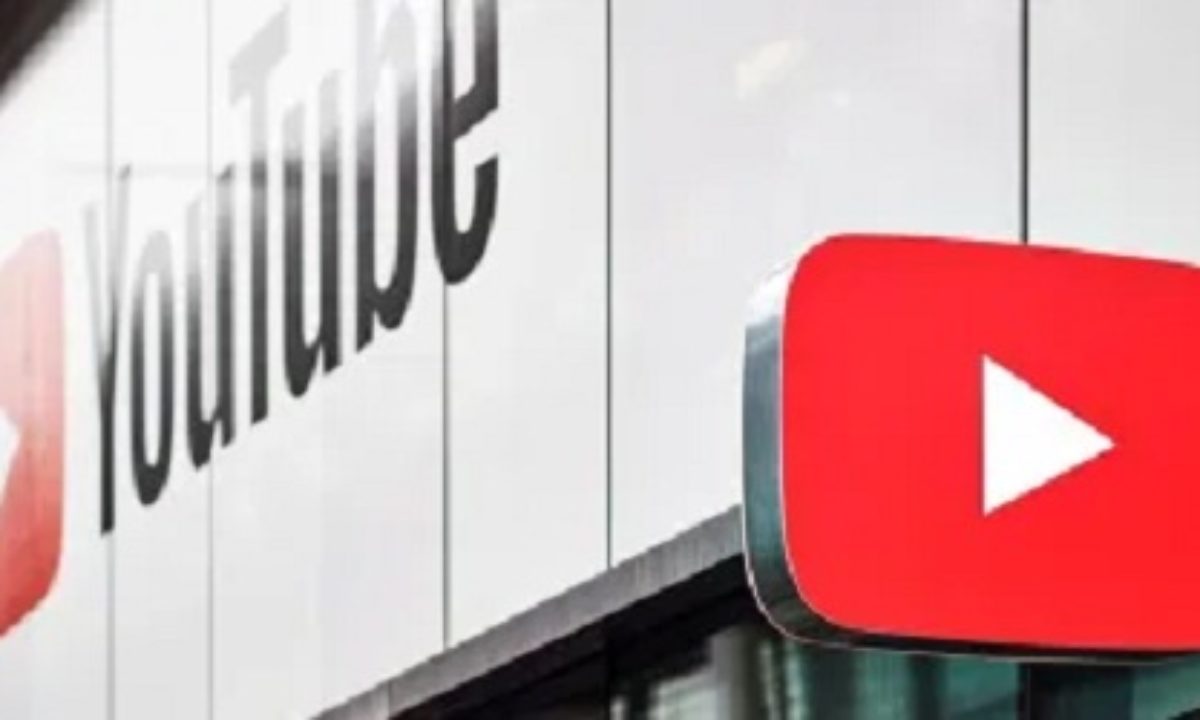 YouTube has announced the arrival of the beta version of YouTube Shorts in Nigeria, the company's new short-form video experience to create short, catchy videos from mobile phones. First announced in September 2020, YouTube has since expanded Shorts to 26 countries and will now be available across more than 100 countries around the world where YouTube is available.
While short form videos were already viewable in the platform, users in Nigeria will be able to access for the first time Shorts' creation tools which include a multi-segment camera to string multiple video clips together, the ability to record with music, control speed settings, and more.
Users will also have the ability to sample audio not only from other Shorts but also from videos all across YouTube — which includes billions of videos worldwide — unlocking a new playground of creativity like never before. This means that users can give their own creative spin on the content they love to watch on YouTube and help find it a new audience — whether it's reacting to their favorite jokes, trying their hand at a creator's latest recipe, or re-enacting comedic skits. Creators will be in control and will be able to opt out if they don't want their long form video remixed.
In addition, and timed with the product's international expansion, we're bringing a new set of features to all existing and new markets such as:
Add text to specific points in your video
Automatically add captions to your Short
Record up to 60 seconds with the Shorts camera
Add clips from your phone's gallery to add to your recordings made with the Shorts camera
Add basic filters to color correct your Shorts, with more effects to come in the future
"We want to make it easy and fun to create Shorts" said Todd Sherman, Global Product Manager for YouTube Shorts. "As we continue to build Shorts alongside our creators and artists, we'll be adding more features for users to try", he added.
When it comes to music, artists and creators will have a large library of songs to use in their Shorts from over 250 labels and publishers around the world, including Universal Music Group's labels and publishing companies, Sony Music Entertainment and Sony Music Publishing, Warner Music Group and Warner Chappell Music, Believe, Merlin, Because Music, Beggars and Kobalt.
Delivering a seamless viewing experience across YouTube
Helping people find Shorts to enjoy and creators get discovered is also a key component of the product experience. That is why even before announcing the creation tools, we had introduced a row on the YouTube homepage especially for Shorts, launched a new watch experience that lets you easily swipe vertically from one video to the next, and have added a Shorts tab on mobile that makes it easier for users to watch Shorts with a single tap.
As of today the YouTube Shorts player has surpassed 6.5 billion daily views globally.
Shorts will be integrated to the YouTube experience users already know and love. For example, if a user hears a snippet of a song on Shorts, they can easily find the full song, watch the music video, or learn more about the artist — all on YouTube.
Supporting mobile creators
YouTube has helped an entire generation of creators turn their creativity into businesses and become the next generation media companies. Over the last three years, we've paid more than $30 billion to creators, artists, and media companies.
With Shorts being a new way to watch and create on YouTube, the company has been looking at various ways to monetize Shorts and reward creators for their content, including the recently announced YouTube Shorts Fund, a $100M fund distributed over the course of 2021-2022.
"We know that it will take us time to get this right, and we're just getting started. We can't wait for you to try Shorts and help us build a first-class short-form video experience right on YouTube" Sherman said. The Shorts beta will be available to everybody in Nigeria by Wednesday, July 14th.
How Spotify Keeps Nigerian Fans Connected Through Music Even When Physically Apart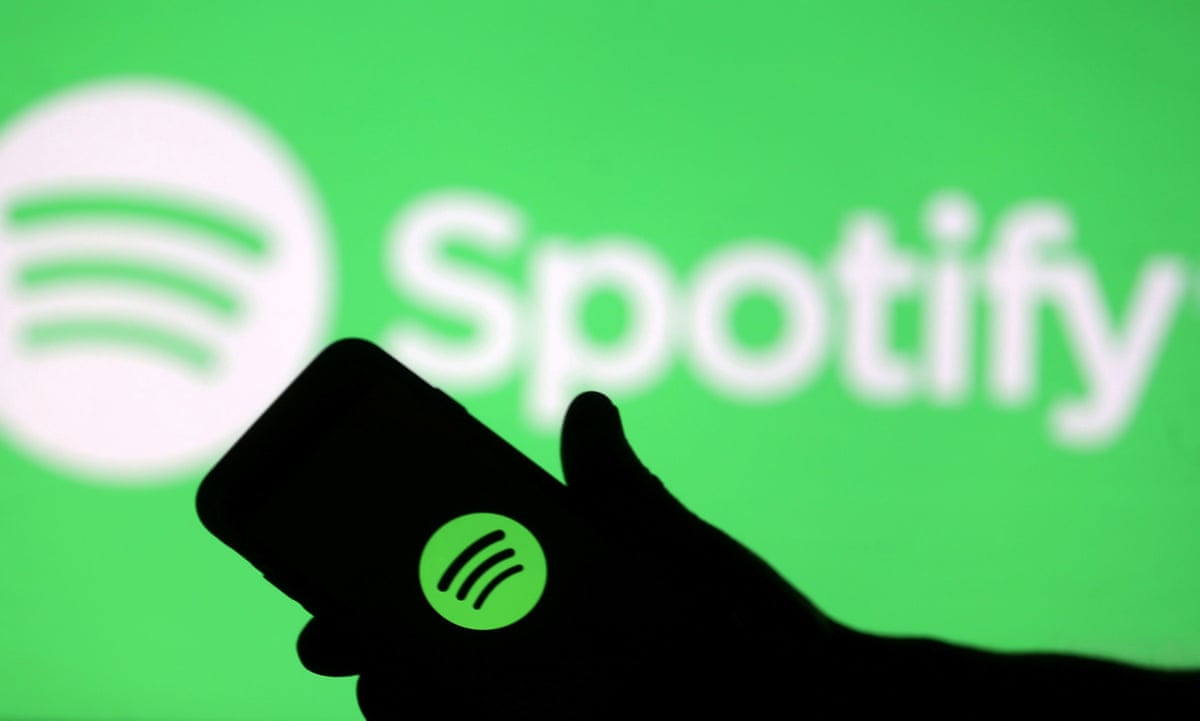 Music has always been a universal language helping people through the ages to communicate and connect without the need for added conversation or even words. Music can help us unlock the deepest parts of ourselves, and act as a unifier. Bringing people together to share their thoughts, feelings and emotions whether they are suburbs, cities or continents apart.
This has never been truer than in recent times. Removing the opportunity for people to connect in person has amplified the need to create experiences to still engage with those closest to us in ways that are both meaningful, emotive and transcend distance.
Several surveys conducted over the past year have showcased how the Gen Z audience in particular have been craving shared communal experiences. Over the same period Spotify has also noted an increase in content streaming as people seek out ways to stay entertained and informed as well as connected.
The outbreak of COVID-19 pandemic has, as expected, led to a significant increase in e-commerce and other online activities in Nigeria and across the globe. The subscription to music streaming apps surged by 44%, with usage of Spotify increasing the most by 83%.
Spotify has also seen an increase in the number of people using the platform to co-create and share audio content – using their favourite music as a key communication form to create those engaging experiences.
Collaborative playlists are a fun and easy way for users to co-curate playlists with friends, by each adding their favourite tracks. Creating a playlist that has a 'feel' of each user gives people the experience of being together. The popularity of collaborative playlists across sub-Saharan Africa was showcased in recent data released by Spotify.
Over the past 90 days, collaborative playlists in Nigeria increased by 35%, with "Far Away" by Nigerian Afro-fusion singer Brainboy being the most played in the country. Only South Africa and Kenya received more plays in Africa, with South Africa's "The Business'' by Tiësto being the most played track in local collaborative playlists in that country, and "Calling My Phone" by 6LACK & Lil Tjay taking the most plays in Kenya.
Ghana, Uganda and Tanzania also saw an increase in the plays on collaborative playlists over the period.
Another wonderful way to share is through Group Sessions, which allow for the simultaneous listening of songs and podcasts. In the past 90 days, South Africa had the highest group session listening rate across sub-Saharan Africa. The most popular track in group sessions in Nigeria was "Dimension (feat. Skepta & Rema)'' by JAE5. In South Africa, it was "05:12 Space Caress'' by Danger while in Kenya, it was "Baby Bumblebee'' by Julie Gardner.
"Features such as collaborative playlists and group sessions aid music discovery – a key imperative for Spotify. As Spotify's presence and popularity continues to grow across Africa, we are encouraged that our audience are continuing to uncover and explore the many features on offer that can only amplify their listening experience. Spotify is so much more than simply an audio streaming service. Users can ''soundtrack their lives'' from the moment they wake up to when they go to sleep at night, and everything in between and seamlessly share this across other social media apps like Facebook and Instagram. The platform provides an opportunity to connect through a shared love of music, providing comfort to many over the isolation of the past months," says Phiona Okumu, Head of Music, Sub Saharan Africa.
Nigeria's Bella Shmurda, 27 Artists For YouTube Music 2021 Foundry Cohort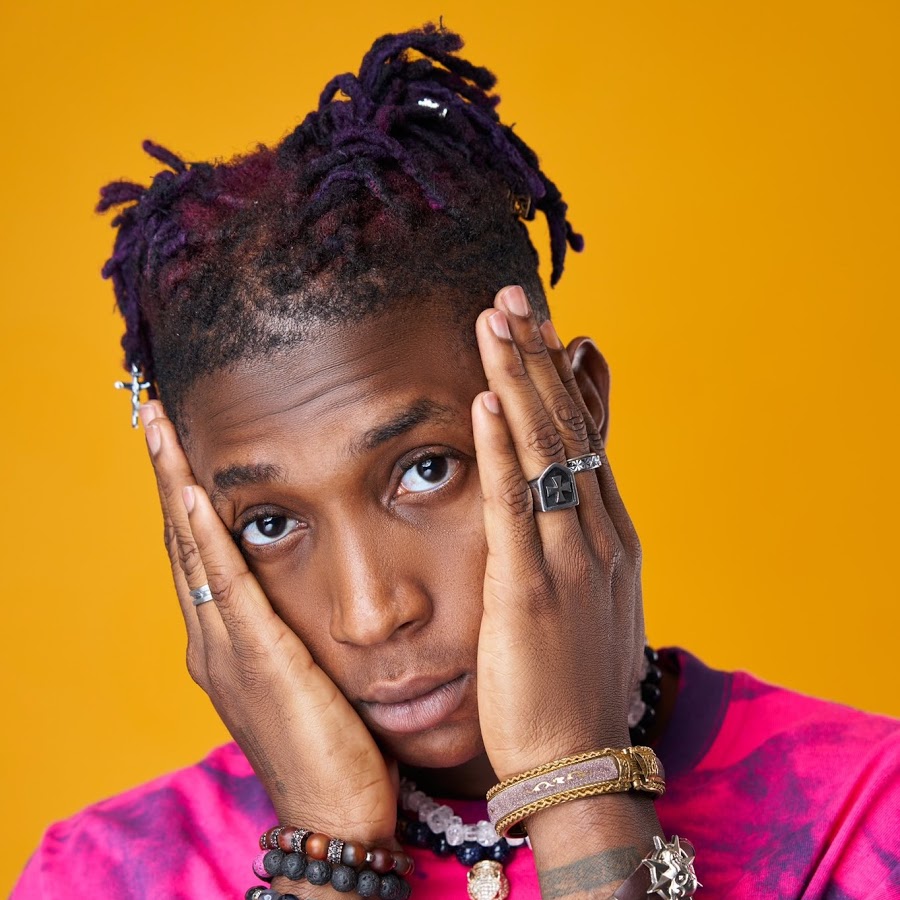 YouTube Music has announced the 2021 cohort for Foundry, its global artist development program with a mission to support independent musicians, helping them build sustainable careers on their own terms. Bella Shmurda, from Nigeria joins the list of 27 artists representing 14 countries and a broad spectrum of musical heritage this year.
The program received the most applications ever this year with a 450% increase in the number of applications from last year. Artists on the Foundry program will receive a grant to invest in their content and channel development, access to YouTube partner support and workshops, and marketing, social, and press promotion. Artists will have combined access to resources and teams that will enable them to create and launch their music with greater impact and global reach.
"Artists are navigating a new, increasingly digital industry this year. To adapt and grow, they are finding new ways to create content, connect with fans, and generate revenue. This year's Foundry class celebrates artists and their courage and reduces barriers to entry," says Addy Awofisayo, YouTube Partnerships Manager.
Foundry was launched in 2015 and was initially run as a workshop series at YouTube Spaces. Since 2017, the program has focused on long-term partnerships with independent artists and expanded internationally. It has supported more than 150 developing artists across 15 countries, including breakout alumni like Arlo Parks, Dave, Dua Lipa, Lime Cordiale, Gunna, HARDY, Natanael Cano, Novelbright, Omar Apollo, Rosalía, and Tems. The Foundry class of 2018 included Niniola and Adekunle Gold, Lagos-born Tems was part of the 2020 class.
"Being an independent artist can mean funding your career personally, leading and working with your team to achieve all your goals. Foundry is an opportunity to elevate my career, and being a part of the program is a big win for me and for my team," says Bella Shmurda.
This year, Foundry alumni will be paired with artists from the new class for conversations about navigating the industry on their own terms. Tems will be paired with Bella Shmurda and Enny, an artist from England.
"Being a part of Foundry was an amazing experience. You get to connect with so many incredible artists and build relationships with wonderful people. It's an opportunity to grow, and connect more with the world" says Tems.
The 2021 Foundry Class reinforces YouTube's commitment to supporting Nigeria's next generation of global music stars; playing a part in developing individual talent. The Foundry programme ensures that artists can be independent and still have a successful career in music with the support of platforms like YouTube.
Facebook Launches Reels Ads on Instagram Across SSA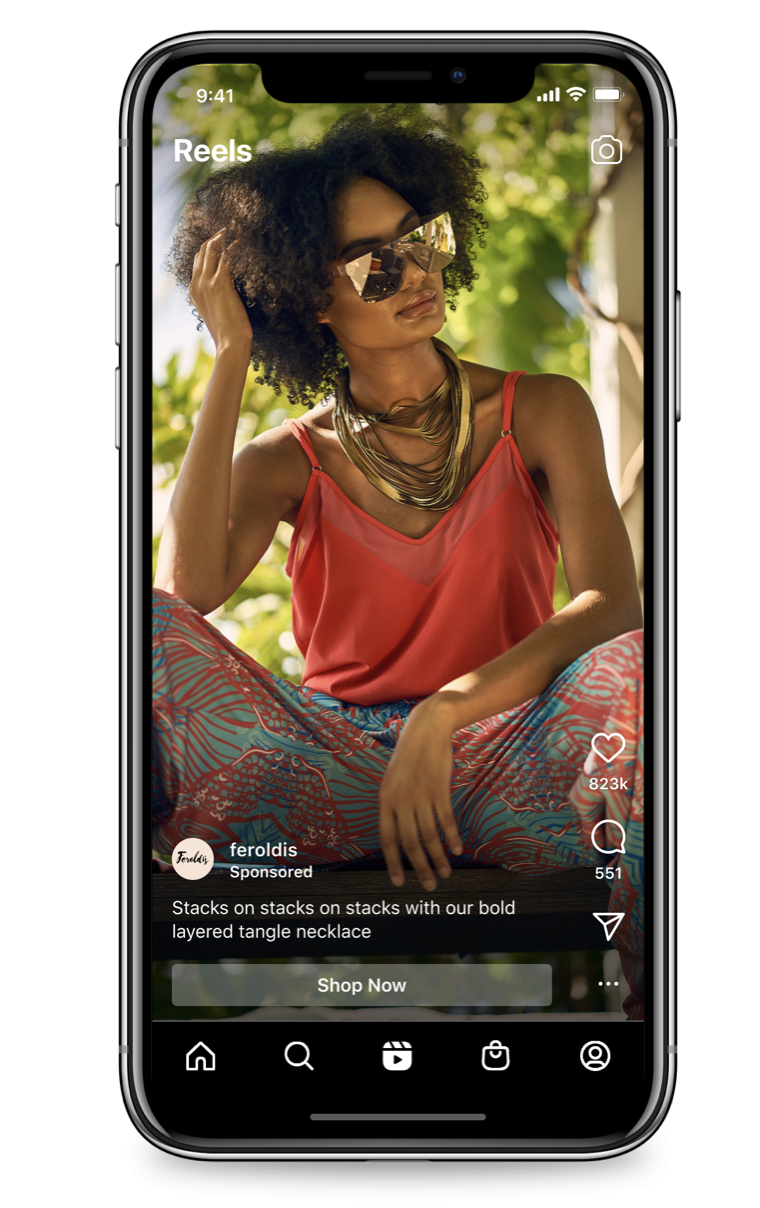 Facebook has announced the launch of Reels Ads in 25 African countries that had the Reels feature on Instagram. Reel Ads will enable businesses on Instagram to reach greater audiences besides allowing people to discover inspiring new content from brands and creators.
Prior to this launch, Reels Ads was successfully tested in select countries globally. Reels it to 25 countries across SSA including; Nigeria, Ghana, Kenya, Uganda, Tanzania, Rwanda, Zimbabwe, Zambia, Uganda, Tunisia, Swaziland, South Africa, Seychelles, Senegal, Namibia, Morocco, Mali, Malawi, Libya, Lesotho, Guinea, Egypt, Cape Verde, Cameroon, Burkina Faso and Algeria.
Commenting about the launch, Jocelyne Muhutu, Facebook's Strategic Media Partnerships Manager, SSA described Reels as the best place on Instagram to reach people who don't follow you and a growing global stage where brands and creators can be discovered by anyone.
"We see Reels as a great way for people to discover new content on Instagram, and so ads in Reels are a natural fit. Brands of all sizes can take advantage of this new creative format in an environment where people are already being entertained," she added.
Reels ads will be full screen and vertical, similar to ads in Stories, and will appear in between individual Reels. As with regular Reels content, these ads will loop and can be up to 30 seconds. People can comment, like, view, save and share Reels ads.
Reels ads will appear in the most popular places to access Reels content. This includes the Reels tab, Reels in Stories, Reels in Explore and Reels in your feed. Once a user taps into a reel from Stories, Feed, the Reels Tab or Explore, they will enter a viewer that exclusively shows reels that scroll vertically.
Just like any other ad on Instagram, Instagram will also provide people with controls on the Reels ads they see. If people see an ad they don't like, they can skip the ad, or tap the menu on the post to hide or report it.