Tix Africa closes Six-figure Pre Seed Round to Scale Events Products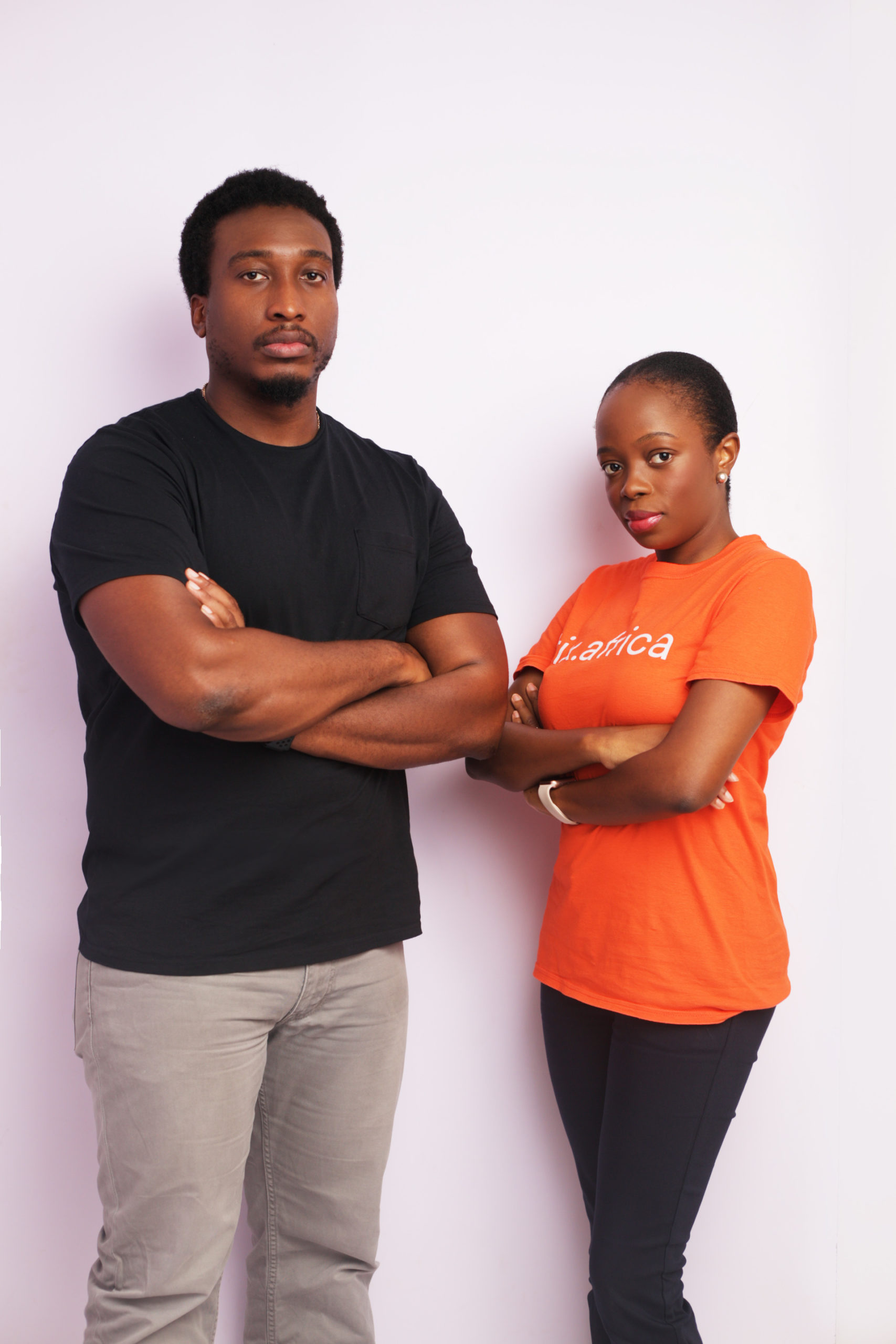 Tix.Africa, a self-service ticketing platform for event creators in Nigeria, has secured a six-figure pre seed funding. The funding round was led by HoaQ, with participation from a number of private equity investors, and will enable Tix Africa to build its technology to scale its events apps. The startup also plans to expand operations to Ghana and East Africa in the coming months.
Tix Africa launched in 2019 to solve the challenges of ticketing live events in Lagos. The founders have successfully run the Eat Drink Lagos Food Festival since 2015 and as a result of encountering challenges of accurately collating guest details, payments and ticketing the events, built Tix to plug the gap in user data readily available to event organizers under the company's original name of Festival Coins. The platform currently makes it easy for organizers to create and monetize live or virtual events, enabling the creation of a customizable event page, secure payment collection via Paystack, and giving guests a seamless way to book and attend live events.
The new capital raised will be deployed to expand Tix Africa's development team, revamping its organizer mobile app, developing additional products, and launching Tix Pro – a paid version of Tix offered on a recurring subscription basis. The company also plans to scale operations to Kenya, Ghana, Uganda, and Egypt in the second half of 2021.
Tix Africa CEO, Folayemi Agusto, said of the pre seed capital raised: "Nigeria has some of the best events you can attend – no one does private gatherings or public events and festivals like us. We want to continue providing the best tech-enabled solution for event organisers and attendees so that each event is a seamless, accessible experience from the moment tickets are booked, right through to arriving and gaining entry to the actual event.
"The new capital will enable us to scale quicker and to integrate the currently separate products and services we offer, including an app offering event attendees a marketplace where they can buy, trade and resell tickets securely. We're really excited to expand our platform to other markets across the continent, potentially enabling users to attend events they may otherwise not have known about."
The hospitality and event sector in Sub Saharan Africa is worth tens of billions of dollars and was one of the sectors significantly impacted by COVID-19 lockdown measures. Since lockdown restrictions began to ease, Tix Africa has also been working on offering virtual events integrated with Zoom. The company's revenue grew 90% year-on-year in H1 2021 and the team is working on developing Tix Africa's own native virtual meeting space for its users. As part of its new development, Tix will also enable users to store balances in a digital wallet and transfer this balance between events for payments on the company's rfid wristbands.
Joe Kinvi, Managing Partner at HoaQ added: "We are delighted to back a truly enterprising and innovative team. Folayemi and Nosa deeply understand this space and have built Tix.Africa to cater for the markets they will be serving. We are confident that their vision to adapt their offering and expand their tech team and product offerings will fuel their continued growth and development in the coming years."
AGRF and Heifer International Launch Pitch AgriHack 2021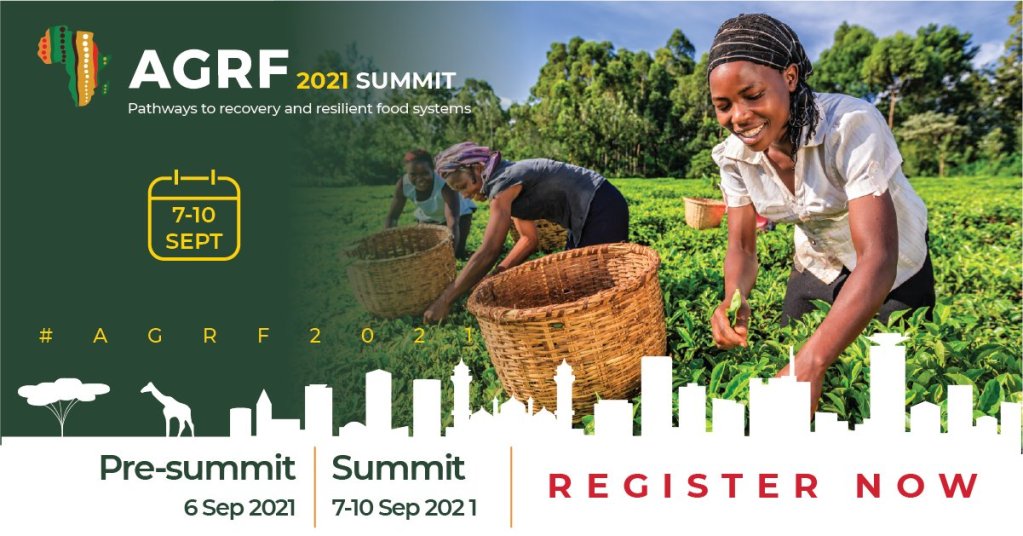 The AGRF (www.agrf.org) and Heifer International (www.Heifer.org) has announced the launch of Pitch AgriHack 2021, a competition focused on accelerating entrepreneurial growth and job creation in the agriculture sector by leveraging advanced technologies and youth participation in Africa's food security agenda.
This seventh edition of Pitch AgriHack is a pitching contest aimed exclusively at African businesses bringing technological innovation to the agriculture sector. Generation Africa (www.GenAfrica.org), a thematic platform of the AGRF will host the competition.

The open competition portion of Pitch AgriHack 2021 will support companies that are driving innovation in agriculture across three categories-Early-stage, Mature/Growth-stage, and Women-led, with prizes totalling US$45,000. A fourth invite-only category known as the AYuTe Africa Challenge, sponsored by Heifer International, will award up to $1.5 million in grants to scalable ventures that are already generating measurable impact for Africa's smallholder farmers.

"As a continent with a thriving youth population, Africa's agricultural sector must look to its youth for the innovation that will fuel the future growth of this strategically important sector," said Adesuwa Ifedi, Senior Vice President for Africa Programs at Heifer International. "Integrating youth and technology in the agricultural sector will transform the continent, creating new jobs and income-generating opportunities for young Africans".

In addition to its sponsorship of Pitch AgriHack 2021, Heifer International is partnering with Generation Africa to run this year's competition. Both organizations have a shared vision of eradicating hunger and poverty through sustainable, community-led development that begins with agriculture.

"It's a privilege to have an established and experienced non-profit organization like Heifer International on board," said Head of Generation Africa, Dickson Naftali. "At Generation Africa, we believe that food systems can change if we collaboratively support young African agrifood entrepreneurs. Pitch AgriHack 2021 can give access to the tools and expertise they need to make their businesses successful."

Dr. Agnes Kalibata, President of AGRA and Special Envoy to the UN Food Systems Summit, said, "We are excited to welcome Heifer International as it partners with the AGRF and Generation Africa on Pitch AgriHack 2021. By working together, sharing knowledge, and supporting mutually beneficial projects, we can make a bigger impact and drive agricultural transformation in Africa. We want young people across Africa to hear our message – the future of food and farming depends on them."

Six winners will be selected from the open-application categories and two winners from the invite-only AYuTe Africa Challenge category, with winners announced at the AGRF Summit which takes place September 7-10 in Nairobi. Top contestants will receive a one-day boot camp in preparation for their final pitches, with winners receiving continued support as they develop and grow their enterprises.

Business profiles of the finalists will also be published in a Deal Book for circulation at the AGRF and online, while individual profiles will be made public on the GenAfrica.org platform and reviewed for relevance to their investor community.
Olumide Soyombo Launches Pan-African VC Firm, Voltron Capital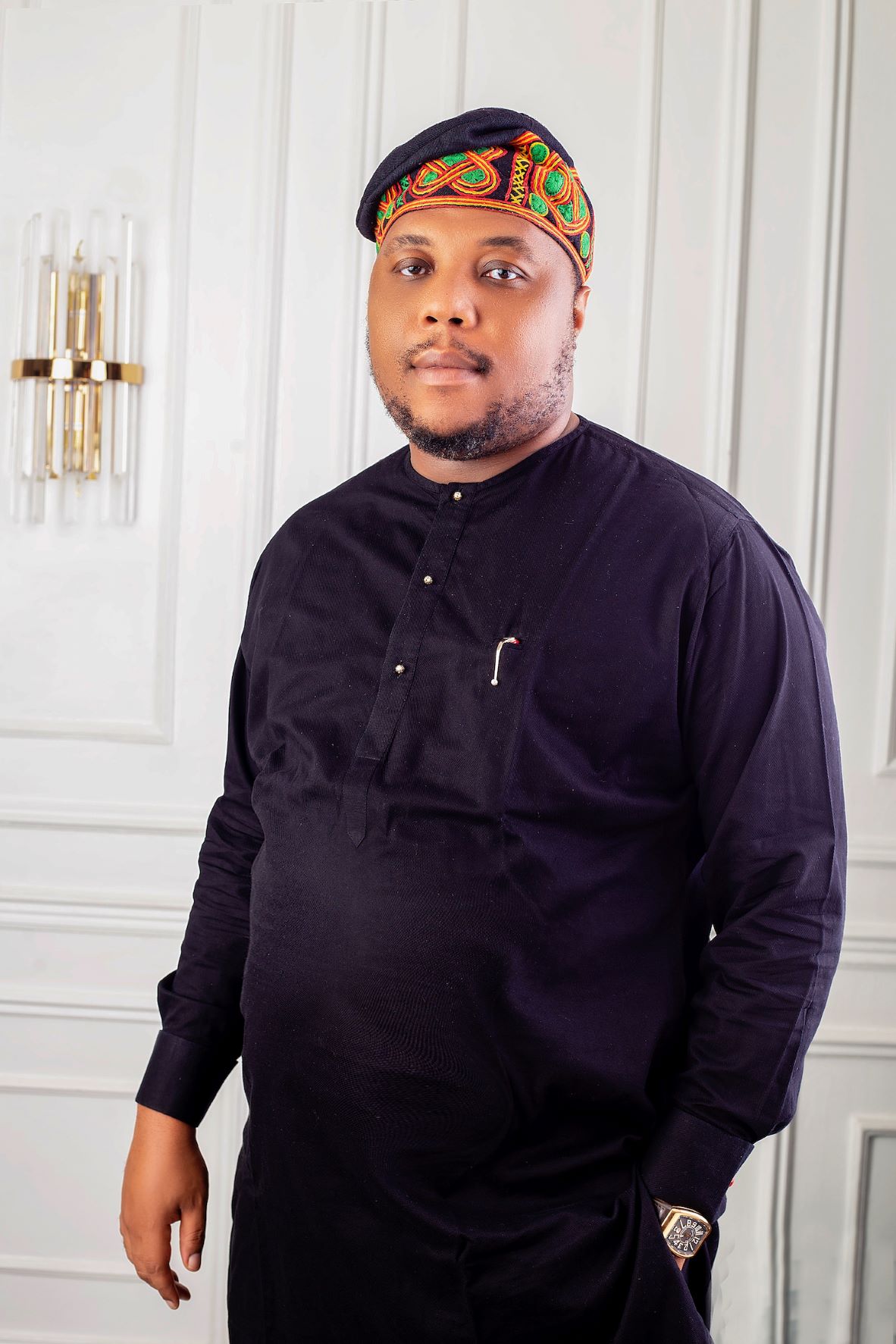 Olumide Soyombo, one of Africa's most prolific and active early-stage investors in tech startups, has today announced the launch of Voltron Capital – a Pan-African pre-seed & seed firm for elite tech founders tackling critical problems in the continent's largest markets. Co-founded alongside Abe Choi, CEO of Simple Dealer, the new firm will deploy capital in up to 30 startups across a range of sectors and marks a major bid to address the severe lack of access to early-stage funding for African tech companies.
With a ticket size of $20,000 – $100,000 per company, Voltron Capital's portfolio will primarily focus on startups in Nigeria, Kenya, South Africa and Northern Africa, and is headed by a founding team with a robust investment track record. In Soyombo, who is also the Co-Founder of LeadPath Nigeria and Bluechip Technologies, the team has over 10 years of experience of early stage investing, with a portfolio of 33 African tech startups including Mono, PiggyVest, Spleet, Migo, TeamApt and Paystack. During his time as an investor, Soyombo's portfolio has raised over $70m, ranging from pre-seed to Series A, and he has also overseen two secondary and one primary exits. Voltron Capital's Co-Founder, Abe Choi, has also invested in 15 tech startups – two of which have been exited and collectively, the founders' existing portfolio spreads across a vast range of sectors including finance, energy, logistics, retail and education.
Speaking on the launch of his new firm, Olumide Soyombo, Co-founder at Voltron Capital, says "Voltron Capital is the beginning of another incredibly exciting journey for Abe and I, but it is also a celebration of the road Africa's entire tech space has travelled to-date."
Soyombo was an early investor in Paystack, the fintech company that exited to Stripe in October 2020. The exit and subsequent liquidity event revealed a maturing in the African tech market, validating early investment decisions. His work in corporate Nigeria has also allowed him to access non-traditional capital for the tech VC ecosystem.
Soyombo continues, "We hold a track record of identifying and supporting some of Africa's most high-growth startups to-date with capital at pre-seed stage and also hold long-established relationships with corporates and regulators, which can make what can often be a difficult path for African startups much smoother. We want the next wave of African tech success stories to not only make an impact on the continent, but to be truly global; through Abe's strategic connections to the USA, we're confident we can provide our portfolio with the best possible opportunities to achieve this through our US and global network. "
Despite total funding for African tech startups passing the $1bn mark last year, according to Briter Bridges, more than half of these deals were attracted by a select group of late-stage startups, leaving numerous early-stage tech firms competing for a limited share of funds. According to the IFC, 82% of African tech startups face major problems in accessing capital with insufficient seed funding and a lack of angel investors, some of the most prominent issues mentioned.
With Africa's internet economy projected to contribute over $180bn by 2025, emerging tech companies are set to play a crucial role in unlocking this value across the continent's key verticals. However, without early-stage funding, many of the startups primed to drive this growth are missing out on vital capital to support their early operations and generate revenue, which is a key requirement for securing later rounds of funding and larger scale. The end result of this could not only impact the immediate lifespans of these businesses, but also result in a major loss in value for Africa's consumers, wider tech ecosystem and ultimately, its economy.
IFC and Vantage Capital to Fund Fast-Growing Companies in Africa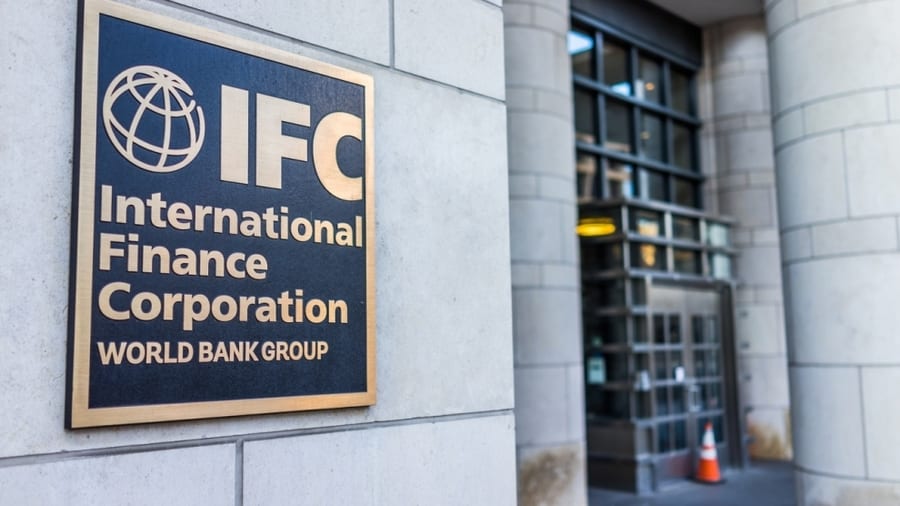 Amid growing demand for funding for Africa's underserved medium-sized companies, IFC today announced an investment in a new mezzanine fund managed by Vantage Capital, a leading mezzanine funding provider on the continent, which will provide capital to fast-growing companies in Africa.
IFC's $25 million investment in the Vantage Mezzanine IV Pan-Africa fund will support companies based in Kenya, Nigeria, Morocco, Egypt and other countries across Africa engaged in job-creating sectors, including healthcare, tourism, manufacturing, information and communications technology (ICT), and telecommunications.
This is IFC's first investment in an Africa-focused mezzanine fund, which will provide growth capital that sits between senior debt and equity and has both debt and equity features. Vantage Capital aims to raise a total of $350 million for the fund.
"Vantage is proud to have achieved a successful first closing of our fourth fund, which is a validation of the mezzanine asset class in Africa and our role as a pioneer of this form of finance on the continent over the past 15 years. IFC's investment in a fund like ours represents a boost to this important alternative source of growth capital for mid-sized African businesses," said Warren van der Merwe, Managing Partner of Vantage.
"Vantage Mezzanine IV will play an important role in providing underserved mid-sized companies with an alternative form of growth capital in the nascent private credit and mezzanine financing space in Africa," said Kevin Njiraini, IFC's Regional Director for Southern Africa and Nigeria. "The COVID-19 pandemic has made this type of financing more necessary and important, as banks are becoming increasingly risk averse, often preferring to lend to larger corporates."
Limited access to finance is a key constraint many business owners in Africa face, hindering the growth of local companies, including medium-sized companies, which are a critical part of the economy. Africa represents only about four percent of total private credit funds raised for emerging markets, according to data from EMPEA, the global industry association for private capital in emerging markets. Private capital fundraising has further been hampered by the COVID-19 pandemic.
Many fast-growing businesses in Africa do not have the required scale, or collateral, to attract sufficient bank debt to support their growth objectives. Mezzanine financing helps these businesses to expand their consumer base, build a track record, and prove that their business models are both scalable and profitable. Vantage Capital's mezzanine financing aims to support these companies and enable them to subsequently access senior debt.