5 Tried and Tested Ways to Keep Employees Engaged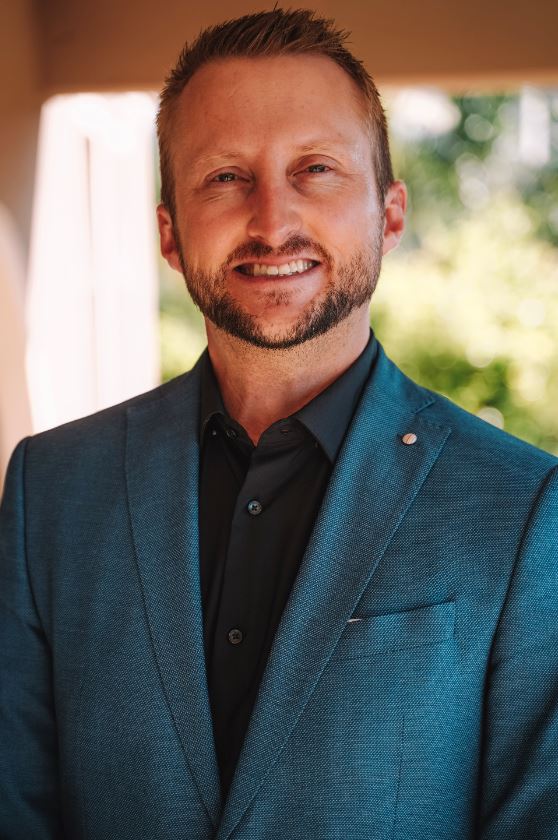 By Andrew Bourne
Employee engagement, when done right, nurtures long-term relationships and contributes to an organisation's sustainability. Engaged employees commit themselves to their employer's goals, find satisfaction and meaning in the work they do, and have the potential to enhance business profitability. Here are five simple yet effective ways to keep your workforce engaged:
Uphold two-way communication
Two-way communication keeps employees informed about work-related developments and gives them a platform to offer their suggestions and feedback. A lack of communication can lead to information silos and in some cases, may also lead to employees perceiving it as mushroom management. To break silos and establish two-way communication, a flat organisational structure is a good place to start. Next, consider using different communication channels that allow free flow of information for all parties at various levels, i.e., between peers, managers, and the organisation. Apart from face-to-face and emails, introduce internal chat mediums, social intranet, and frequent business outlook updates. For instance, organizations can make use of virtual town hall meetings to enable their employees to communicate with their top leaders.
Facilitate employee development
For employees to work dedicatedly towards company goals, the first show of commitment has to always be the employer's. An employer has to be ready to make long-term investments in human capital development and provide opportunities for employees to expand their skill sets or be redeployed to new roles that fit their interests. Moreover, for individuals to learn and perfect their work, it takes time. So there needs to be a culture of acceptance that encourages employees to learn from their mistakes without fear of being criticised. Similarly, experienced employees can be brought on board to mentor new employees. They can help interns understand what it takes to excel in their new roles and overcome work challenges.
Empower employees with trust
A culture built on trust empowers workers to become the best version of their work selves. Trust provides the mental space that every employee needs to hone their capabilities and deliver to their full potential. On the other hand, micromanagement introduces work fatigue and even the most spirited employees can lose interest when constantly monitored and badgered for updates. Today, we continue to hear about how more and more companies are deploying digital surveillance and key logging software to make sure that their remote workers put in the necessary hours while working from home. These are just different forms of micromanagement and practices like these will not be sustainable in the long run. They can affect workplace dynamics and destroy trust relationships, the effects of which will reflect eventually in the attrition rate.
Put the human back into human resources
Trying times like the present call for employee engagement approaches that prioritise individual well-being above all else. During such unprecedented circumstances, it's critical to allow employees the space to adapt to the new normal and regain balance between their professional and personal lives. Flexible work arrangements that allow employees to develop their own work schedules will come in useful. Also, acknowledge and act on concerns that hold back employees from doing their work. For instance, poor ergonomics while working from home can increase stress and affect productivity. A one-time allowance towards enabling employees to set-up a dedicated home office can help solve this.
To better help employees who are battling anxiety and mental health issues, consider bringing a psychologist on-board to enable them to navigate their overwhelming emotions under guidance. Wellness webinars can be organized to help employees maintain a healthier lifestyle amidst the lockdown and stay-at-home orders.
Align organisational values with workplace practices
Employees respect and gradually become loyal to an employer who stands for what they believe in and integrates the same within workplace practices. An organisation's key decisions must always be guided by its core values. At Zoho, we believe the cloud will power entire businesses and true to that vision, all our business operations including employee collaboration run only on Zoho applications to date. Another value close to our heart is the philosophy of transnational localism and as part of it, we have established more than 30 satellite offices in rural locations across various nations to help our employees stay close to their roots.
Strong employee engagement programs are core to sustainable human capital management. They determine an organisation's capability to attract the right talent, build loyalty, and promote development. Moreover, amid testing times like the ongoing pandemic, continued employee engagement practices become all the more important for an organisation to assure employees of its investment towards the well-being of its workforce.
Andrew Bourne is the Regional Manager for Africa, Zoho Corp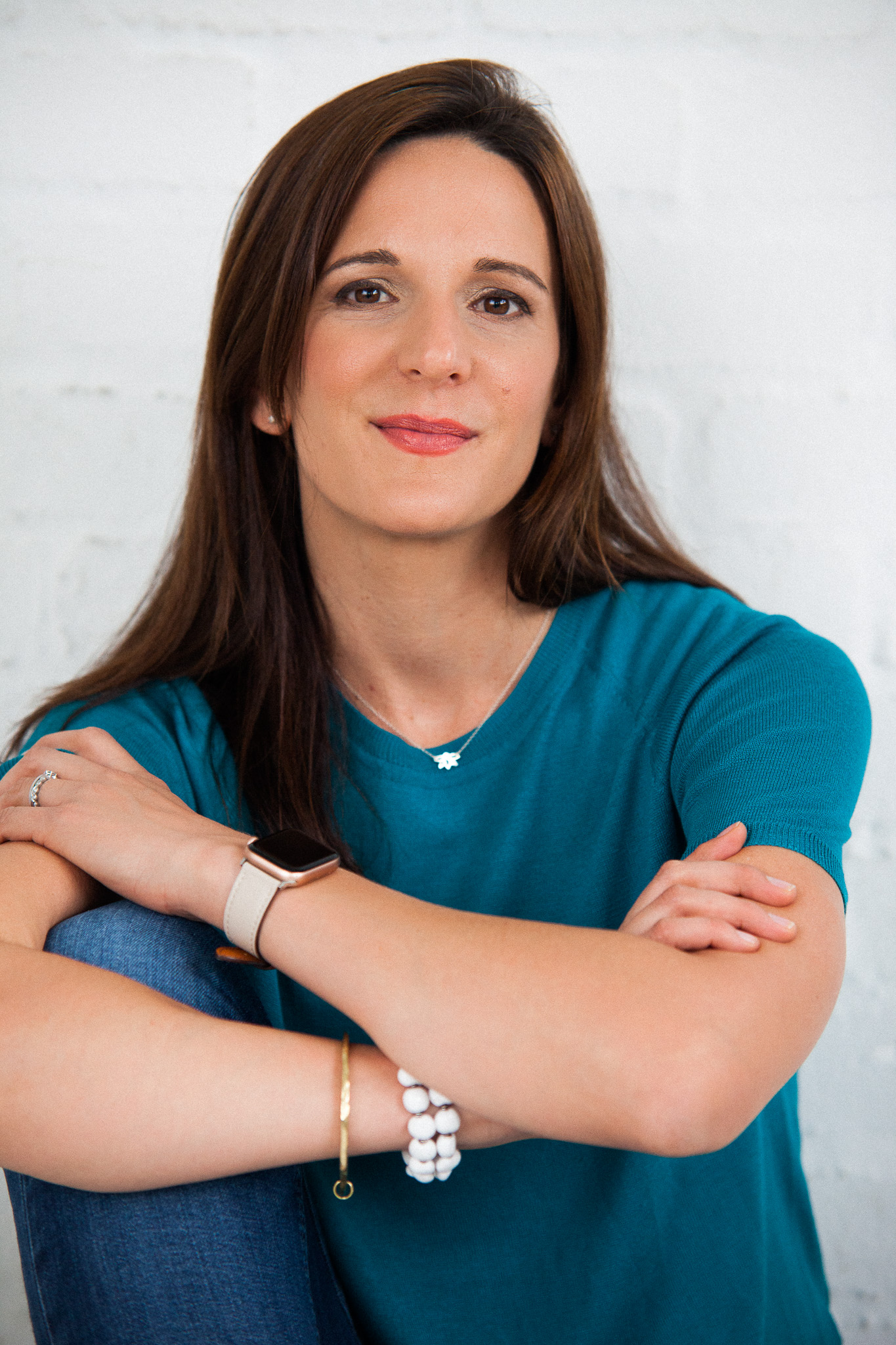 By Anna Collard
More than 50% of IT teams believe that employees have bad security habits. Habits they've developed since moving their offices into the home and that put their information, systems and employers at risk.
The statistic comes from the Tessian Back to Work Security Behaviors Report (https://bit.ly/2VfndVe) that also found an age discrepancy when it came to who practiced the best security from home.
Around 51% of 16–24-year-olds and 46% of 25–34-year-olds reported that they used security workarounds, while two in five people said that the security behaviours they adopted at home were very different from those they used in the office. This draws a thick red marker around the need to ensure that people and security training remain a priority while offices continue with hybrid ways of working.

"People adopt different behaviours at home as a rule," she adds. "It is home, after all. There has to be a solid mental shift now that the home has become the office, and this shift involves making sure that the same security check boxes that were ticked at the office are also ticked at home. This is even more important because cyber criminals are taking advantage of system and employee vulnerabilities right now, and really going in on the offensive."

Now is the right time to implement policies and approaches that take hybrid workplaces and requirements into account. The survey mentioned above also found that 67% of IT decision makers believe that phishing emails will increase as people move back to the office. And there is a discrepancy between how IT sees security when office work returns and how employees see it. Only 57% of employees think that they will follow security protocols once back in the office compared with 70% of IT professionals.

"Cybercriminals have cottoned on to the fact that people will move back into the office with a slightly less than robust approach to security," says Collard. "They will forget to report mistakes, potentially open up new avenues of risk to the business or get caught by the tide of phishing emails that have become rampant over the past few months."

People are people. The pandemic has been punishing. Implementing further punishments for making simple cyber security mistakes will only make things worse. What's needed is a focus on training and positive reinforcement that reminds people of why security is important, and how to keep their side clean. Training that puts them in front of simulated ransomware or phishing emails and that teaches them security best practice, and rewards those who do well. This should be done consistently and in a way that engages with people in the limited time they have.

"By giving your people the tools they need to combat security threats and recognise risks, you are empowering them and adding that extra layer of security to your business," concludes Collard. "Methodical and repeated simulations combined with training allows for IT teams to trust in their people, and for employees to remain aware of the threat actors that wait for them to make the simplest of mistakes. This is the best way to help your business remain ahead of security best practice and for your people to thwart social engineering attacks."
Anna Collard, SVP Content Strategy & Evangelist at KnowBe4 AFRICA (www.KnowBe4.com),
X-raying NITDA Strategic Roadmap And Action Plan 2021-2024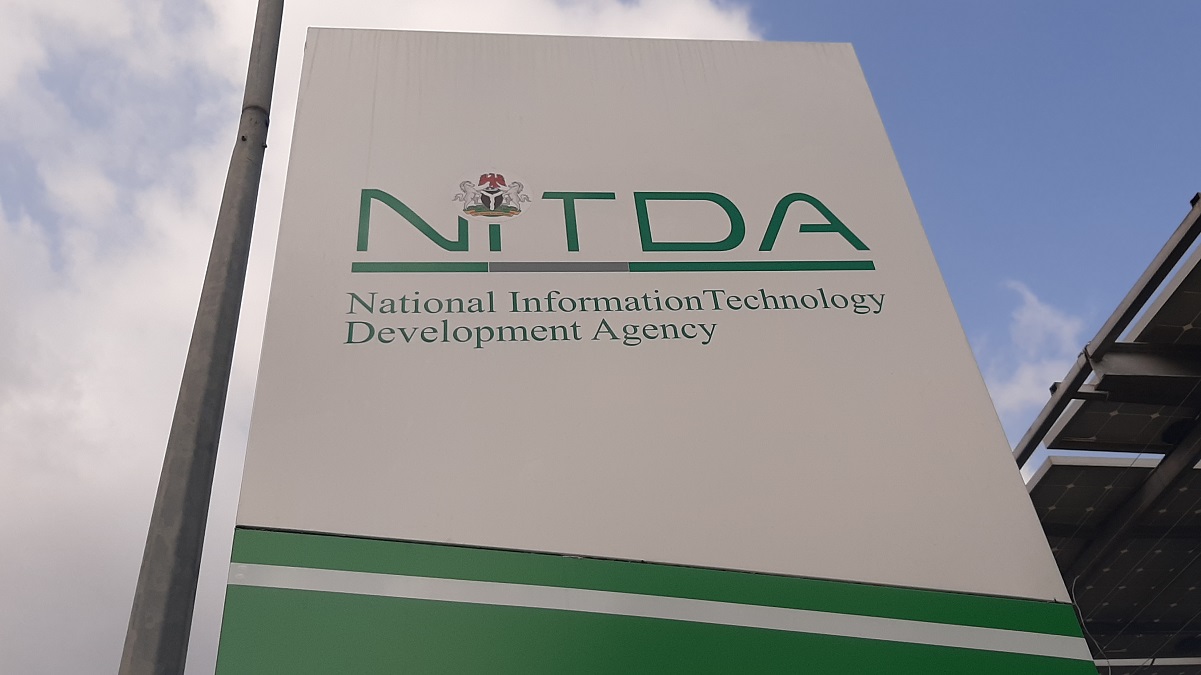 By Mubarak Umar
The outcome of any ideation, roadmap and strategy is turning the vision into a reality. This requires facilitation and engagement of action plan to ensure everyone understands their contribution to high impact goals and what they can do to achieve it together – working even asynchronously. The development of a four-year Strategic Roadmap and Action Plan has therefore become an integral process of operation in National Information Technology Development Agency (NITDA).
The aim of NITDA's Strategic Roadmap and Action Plan 2021-2024 (SRAP) is to give direction to the initiatives of the Agency and realign its operations towards new vision; "to proactively facilitate the development of Nigeria into a sustainable digital economy". The plan involves an evaluation of the previous plan, a visioning process to refocus the Agency along the lines of the government policies, current state of the IT industry, future trends, and current aspirations of the citizenry and the general intendment of government.
It may be recalled that President Muhammadu Buhari, GCFR, mandated the Federal Ministry of Communications and Digital Economy and all its parastatals to facilitate the use of digital technology to expand and diversify Nigeria's economy. At the Ministry, this is a task that must be achieved by refocusing efforts on facilitating the adoption of digital technologies.
To execute the Presidential mandate, Honourable Minister of Communications and Digital Economy, Dr Isa Ali Ibrahim (Pantami) directed all parastatals in the Ministry to develop strategies, programs and initiatives to ensure the attainment of the expected gains of expanding the digital space in Nigeria. Part of the expectations is for the Parastatals to develop individual strategies in line with relevant institutional mandates and goals of the National Digital Economy Policy and Strategy (NDEPS) to achieve a Digital Nigeria
NITDA, in following the directive of the Honourable Minister has strategically aligned its plan for the next four years with the visionary thinking behind the NDEPS. The new vision of NITDA is to articulate continuous improvement introduced by the then Director General, now Minister of Communications and Digital Economy. Therefore, for NITDA to remain relevant as IT regulator in the country, and the role it has been playing in the IT industry, it must align with the current trends and cultures of digitalization. The vision is a strategic response to the re-designation of the Ministry and the expansion of its mandate to include the transformation of the country into a digital economy.
The Agency adjusts and realigns its internal structures in a manner that would support the new vision and help to drive its attainment. That is why NITDA is undergoing a restructuring process that has seen the redefinition of departmental functions and the refocusing of the operational mandate of some departments. The restructuring is to specifically tailor operations towards key aspects of SRAP while at the same time improving the efficiency and effectiveness of internal operations and governance.
The restructuring process has also seen the creation of a new department of digital economy in compliance with the directive of the Honourable Minister of Communications and Digital Economy, and in accordance with the Agency's new vision.
The NITDA Strategic Roadmap and Action Plan (SRAP) for 2021-2024 has been inspired by the vision of the National Digital Economy Policy and Strategy (NDEPS). The NDEPS, which was developed to reposition the Nigerian economy in order to take advantage of the many opportunities that digital technologies provide, is based on 8-pillars for the acceleration of the National Digital Economy. These pillars align with the Economic Recovery and Growth Plan and its successor Nigeria Economic Sustainability Plan of the Federal Government as well as the priorities assigned to the Federal Ministry of Communications and Digital Economy.
In developing SRAP 2021 – 2024, some policies of Government and public documents were consulted. These policies and documents include the NDEPS, Nigeria Economic Sustainability Plan (NESP), Tech4COVID Committee Report, National Broadband Plan, Cybersecurity Policy, National eGovernment Master Plan, NITDA Act, amongst others. These documents were collated to get right direction of the government on pertinent issues of the digital economy and nation building.
SRAP is being drive by three-pronged objectives, which are: to articulate a new strategy for NITDA in consonance with the current aspirations of Government, the realities of today and the demands of the future; to contribute its quota towards the implementation of NDEPS especially within the framework of its mandate and; to implement programs that would facilitate the digital transformation of Nigeria.
In developing the new strategy for NITDA, certain considerations were made. In terms of alignment, consideration was given to the NDEPS and its vision of transforming Nigeria into a leading digital economy. Other considerations include the grey areas that must be addressed in transforming Nigeria's Digital Economy; the need to have SMART objectives and the importance of having an implementation structure that will ensure the successful implementation of the strategy.
The overall strategy was based on the seven strategic pillars and their respective objectives. Other components of the strategy include implementable and granular initiatives that were created with relevant key performance indicators (KPIs). This will ensure that the progress of the achievements of the goals of these pillars is properly measured, evaluated and monitored. It will also help in identifying and addressing issues that may be associated with the implementation of the roadmap.
The seven strategic pillars identified by the Agency as the fulcrum for the Roadmap are: 1) Developmental Regulation; 2) Digital Literacy and Skills; 3) Digital Transformation; 4) Digital Innovation & Entrepreneurship; 5) Cybersecurity; 6) Emerging Technologies and; 7) Promotion of Indigenous Content.
Consequently, the above pillars have been listed in line with the arrangement of the NDEPS pillars; each of the pillars has been broken down into strategic initiatives that speak to its goal. The resultant initiatives were further fragmented into activities and an implementation plan was in turn developed for these initiatives. Also, a results monitoring framework was developed for identified key performance indicators of each of the initiatives.
Developmental Regulations
To create an enabling environment, through frameworks, standards, guidelines, and regulatory instruments that unlocks opportunities in the digital economy across all sectors.
Digital Literacy and Skills
To intervene in the development of digital technology by supporting, promoting and facilitating digital skills and literacy programs through the development and adoption of digital literacy standards for Nigeria.
Digital Transformation
To assess, evaluate and advise on the use of digital technology anchored on the transformation of government processes and services by leveraging on digital technologies.
Digital Innovation and Entrepreneurship
Create an ecosystem for Innovation Driven Enterprises (IDE) and Micro, Small and Medium Enterprises (MSMEs) to thrive.
Cybersecurity
To strengthen the cyberspace and reduce vulnerabilities exploitable by threat actors.
Emerging Technologies
Facilitate the adoption and adaptation of emerging technologies in Nigeria, and determine critical areas in Information Technology that requires research, intervention and development.
Promotion of Indigenous Content
To create opportunities and enabling framework for the development and adoption of homegrown innovation for a digital economy.
Similarly, SRAP introduces dynamism to project implementation through the workstream approach of project delivery. This approach reinforces internal collaboration with a view to fostering external cooperation. NITDA believes that with new approach, the implementation of the various initiatives will be properly coordinated, communicated and concluded thereby ensuring that the goal of achieving a sustainable digital economy as well as contributing to the creation of jobs for our teeming youths is achieved.


Jeff Bezos, Amazon and e-Commerce Wealth: Can Konga Defend Africa's Position?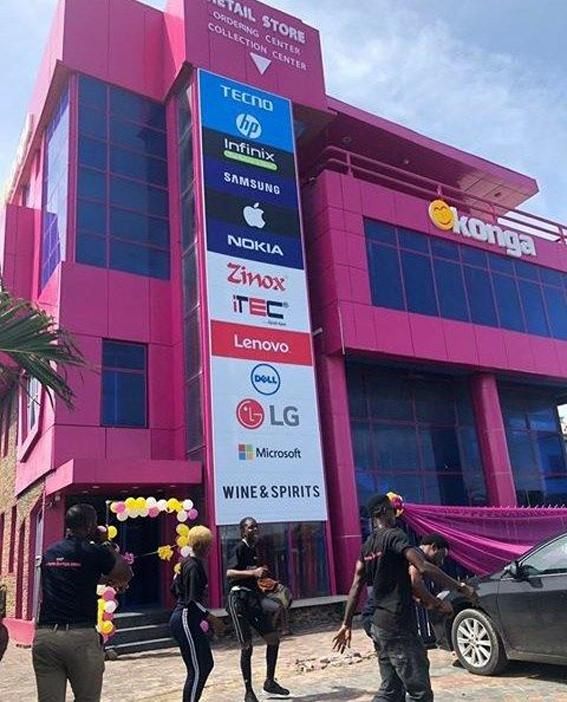 By Kingsley Collins
On Tuesday, July 6, 2021, the world awoke to the news that Jeff Bezos, founder of e-commerce giant, Amazon, had further left the rest of the world behind in the wealth accumulation race.
The Amazon boss and world's richest man is now worth a record $211 billion.
In the process, he became the richest ever person in history and the first to gross $211bn. Reports in the media indicate that the last time anyone neared this amount was in January when Tesla boss, Elon Musk briefly hit $210 billion.
Bezos' latest jump came after Amazon shares rose 4.7% after the Pentagon announced it was cancelling a cloud-computing contract with Microsoft Corp, which it had rivalled for the juicy contract. The development raised Bezos's fortune by $8.4 billion, according to the Bloomberg Billionaires Index.
Interestingly, Bezos' rise to the record books of stupendous wealth through his e-commerce money-spinner has also had a direct impact on his ex-wife.
Mackenzie Scott, who parted ways with the Amazon boss in 2019, also saw her wealth jump by $2.9bn on Tuesday, making her the 19th-richest person in the world, according to Forbes. Scott ended up with 4% of Amazon's shares after she split from Bezos, having helped him start the e-commerce company in 1994 as the first employee. Despite publicly announcing that she has given away over $6bn since she divorced Bezos, the philanthropist ex-wife of the Amazon boss is still worth a massive $59bn. Meanwhile, Scott had recently re-married after falling in love with a science teacher, Dan Jewett, whom she met at her son's school in Seattle.
Indeed, the rise of Jeff Bezos brings into glaring highlight the unmitigated power of e-commerce.
For many financial experts and other industry watchers, the potential is there for Bezos to eventually smash through the billionaire mark and become the world's first trillionaire. This is hardly surprising when you consider the sheer potential of the industry and the way it has catapulted Bezos – whom many hardly gave a chance when he started out – to the zenith of the global rich list.
Global spend on e-commerce is at an all-time high and one can hardly bet against any seasoned player in this industry.
Empirical data from Statista, a German-headquartered company focused on market and consumer-based insights reveals that in 2020, retail e-commerce sales worldwide amounted to 4.28 trillion US dollars. Further, it projects that e-retail revenues are projected to grow to 5.4 trillion US dollars in 2022. With such huge figures swirling around the industry, it would hardly come as a surprise to see Amazon and its record-breaking former CEO, Bezos re-defining the definition and frontiers of wealth in the 21st Century.
Evidence from advanced economies the world over has shown that e-commerce and, by extension, technology remains arguably the most prominently positioned industry capable of determining the wealth of nations.
If you take a look at the top five list of the most valuable countries in the world, or better still, focus on how countries like the United States of America, the UK and China, have leveraged the power of local enterprise in creating thousands of jobs and ushering in prosperity for generations yet unborn, the pre-eminence of Big Tech and e-commerce behemoths in the mix, cannot be wished away. Undoubtedly, the example of Jeff Bezos, who is currently sprinting away from the rest of the world in the art and science of amassing sustainable wealth, is one that has shown that e-commerce is the future.
Gone are the days when crude oil or fossil fuel was considered the bastion of wealth generation; or when the strength of nations was illustrated in the amassing of arms and warheads.
The 21st Century is slap-bang in the middle of a global e-commerce race, one in which the second half of this century may well usher in a period where nations and entire continents will rely on mega-players as key partners to governments and other sub-national entities in the task of sustainable development and wealth creation.
But where does this leave Africa in the scheme of things?
In 2017, e-commerce in Africa was valued at $16.5 billion, with the sector expected to cross the $75 billion mark by 2025.
However, the reality is that the global e-commerce race is one in which Africa is currently punching lightly in. The continent is in need of a standard-bearer, a reliable leader which it can count on to hold its own in the global scheme of things.
Of all the current players in the African e-commerce space, Konga, a Nigerian-owned platform remains, in my estimation, the most equipped and best placed to deliver the goods.
The reasons are hardly far-fetched.
I have followed e-commerce globally for over 10 years and while Africa is still considered an outlier in the global e-commerce race, the massive strides recorded by Konga over the past three years make the company a powerful candidate that can rival the likes of Amazon and Alibaba, among others.
On a recent trip to Nigeria, I had confirmed the huge excitement that Konga was generating among investors in the international market over a potential listing on world renowned stock exchanges, such as the New York Stock Exchange (NYSE) and the London Stock Exchange. Konga is – to put it in the words of one of my acquaintances, a business partner and one of the UK's most active angel investors – a pot of gold that he is waiting to put his last dollar in.
According to this acquaintance (who I cannot name owing to privacy concerns), Konga is a business out of Africa that himself and many others, who hold huge investment interest in e-commerce, are following closely. In his opinion, there is currently a waiting game for Konga to go public, even as he disclosed that he had recently reached out to the management of the company on this.
While in Nigeria, my research uncovered quite some interesting facts and opened my eyes to the buzz about Konga.
Indeed, there is hardly any other e-commerce player in Africa that can account for the leverage which Konga is currently enjoying as a result of its composite nature. Brick and mortar stores were a recent addition to the sphere of e-commerce which centred, from inception, on online shopping. But the management of Konga had the insight of being the first to fuse these two channels, thereby opening up a new frontier in the world of e-commerce. It is hardly surprising to see the likes of Amazon following suit.
But this is hardly what has made Konga the ideal candidate to defend Africa's position in the global e-commerce race.
In Konga, Nigeria and Africa have a brand that has defied the pitfalls that have long been adduced as the downfall of most players on the continent. These include payments, logistics, technology, customer service, warehousing/inventory management, quality of products offered, ethics/corporate governance, strategy/tact and trust.
In all the aforementioned areas, Konga is winning.
Through KongaPay, a mobile wallet licensed by Nigeria's Central Bank, Konga remains arguably the only e-commerce player in Africa with a certified payment system. Furthermore, Konga has resolved the challenge of logistics which it even aids other external parties troubleshoot through Kxpress, its in-house delivery company. No other company better understands the terrain in Africa's biggest economy than Konga – a factor that testifies to the edge that the company holds even when pitted against global giants like Amazon and Alibaba on this turf. My findings also reveal that the company owns either directly or indirectly about 14 massive regional warehouses across Nigeria, including the biggest in Lagos, Nigeria's commercial nerve-centre.
In the area of technology, Konga is believed to be home to a well-fortified arsenal of tech talents building and maintaining the many apps driving its operations and keeping many fintech platforms alive in Nigeria. This is in addition to its ongoing investment in cloud computing and AI.
There are reports that the company has also recently diversified into the healthcare sector, with feelers predicting that another major disruption is in the offing.
And in the area of products quality, ethics and trust, Konga has further put a big gap between itself and others. There is a general consensus among thousands of Nigerians who participated in a survey I carried out that Konga remains the most reliable and trusted player in Nigeria's e-commerce market, which research shows, currently accounts for nearly 35% of the African whole.
Equally worth hailing is the fact that Konga, till date, is yet to raise any form of external investment. This is a big testimony to the belief of the management of the company in its strategies and long-term vision for the business.
There is no disputing the fact that the management of Konga has mined from the experience of its current owners – the Zinox Group – whom I understand, operate arguably Africa's biggest technology group and who have been in business for many successful years. One can only advise the management of Konga to stay true to their tact and continue to interpret and align with the DNA of their business ideals.
In Konga, Africa has a battle-ready war-horse that the continent can ride on in unlocking the undoubted potential of e-commerce as the new gold.
The earlier the Nigerian Federal Government and its counterparts across the states wake up and embrace this powerful platform, the better for the future fortunes of the country.
Kingsley 'Bobby' Collins is a visiting researcher to Nigeria and a global e-commerce enthusiast