Fiam Wi-Fi Extends Express Wi-Fi To Ajegunle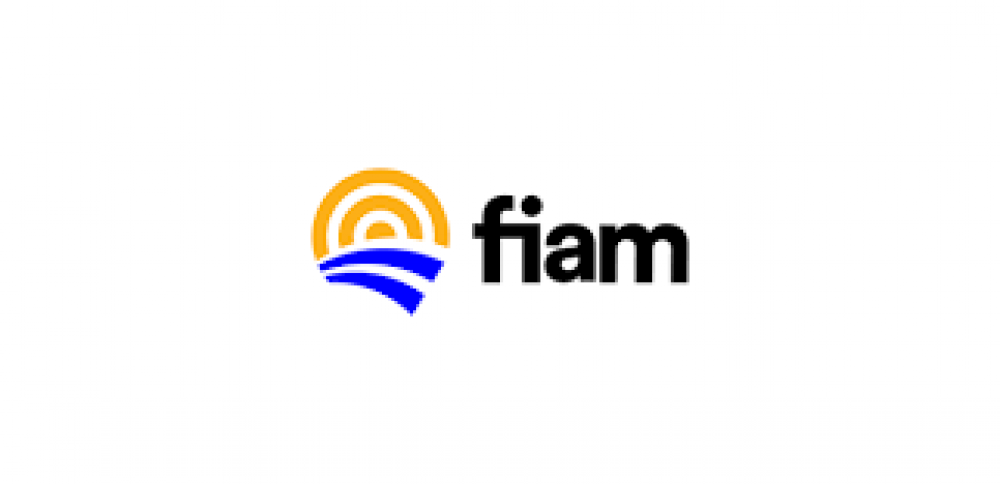 Fiam Wi-Fi announced it is expanding its use of Facebook Connectivity's Express Wi-Fi platform to Ajegunle, a densely populated andblower-income area in Lagos, Africa's most populous city. This initiative is supported by Facebook Connectivity as part of efforts to boost internet access across Lagos, Nigeria.
Over the next three months, Fiam Wi-Fi will roll out additional Express Wi-Fi services in some of the most deprived communities in Lagos – including Makoko, a community built partly on stilts across the Lagos Lagoon and Naty Village, both shing communities without any public infrastructure.
"With millions of Nigerians unable to afford connectivity, we are pleased to provide 1GB of data for N200 (US 50 Cents) without validity or expiration period," said Akin Marinho, founder and CEO, Fiam Wi-Fi.
"Our mission as a company is to connect 50 million more Nigerians to the internet over the next decade. The Express Wi-Fi platform allows us to build, scale and monetize our business, and lets us focus on delivering on our mission – to connect underserved communities to the internet."
Express Wi-Fi is a platform developed by Facebook Connectivity that enables partners to build, grow and monetize their Wi-Fi businesses in a sustainable and scalable way while providing their customers with fast, aordable, and reliable internet access.
"We are pleased to work with Fiam Wi-Fi to promote digital inclusion in Lagos and beyond by connecting millions to a faster, higher-quality and aordable internet," said Adaora Ikenze, Head of Public Policy, Anglophone West Africa at Facebook.
"The Express Wi-Fi platform enables our partners to provide great connectivity when and where people need it."
Fiam's expansion has been possible thanks toTanaza, the cloud-based network management platform. Tanaza's intuitive and affordable software has helped Fiam minimize CapEx while maximizing their operational effciency. Tanaza enables Internet Service Providers to deploy Express Wi-Fi and manage multi-vendor access points in an agile way.
Fiam Wi-Fi (am.ng) is a startup Wireless Internet Service Provider based in Lagos, Nigeria. Which commenced operations in March 2020. It has 15,000 monthly users across its growing network of public Wi-Fi hotspots. Fiam Wi-Fi delivers connectivity by using different forms of technology to deliver last mile connectivity. It powers its network with solar power and its operations are zero carbon neutral. Fiam Wi-Fi builds community networks and partners with municipalities to provide connectivity to the community by leveraging on the community.
100 Companies Join IXPN As Traffic Hits 300Gbps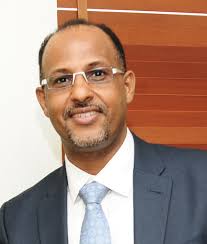 The number of major global content and content distribution networks, Internet Service Providers, Mobile Network Operators, Financial and Educational Institutions, and other IP-Centric organizations at the Internet eXchange Point of Nigeria (IXPN) has surpassed 100 as peak traffic exceeds 300Gbps, a milestone the company has noted is worthy of celebration.
In a statement issued in Lagos, chief executive officer of IXPN, Muhammed Rudman,stated that all Mobile Network Operators, major network operators in Nigeria, as well as some of the largest Content Networks such as Facebook (Meta), Google, and Microsoft, are among the networks peering at the exchange point, which was designated as a West African regional exchange point by the African Union a few years ago.
According to him, reaching the 100-member mark demonstrates the IXPN's broader reach and excellent service delivery. He mentioned that IXPN has multiple locations across Nigeria, making its services easily accessible thereby allowing local service providers to save costs through peering.
"In fact, we have recently seen an increase in connections from even international networks, indicating our commitment to providing excellent services with high availability." he said.
IXPN members' surveys conducted over the years have revealed an increase in the percentage of local traffic in Nigeria, with a recent report indicating that connected members are able to localize/domesticate more than 70 per cent of their traffic through the exchange point. This results in significant cost savings for the connected networks, as well as reduced latency, increased security and increased redundancy.
With a single connection to any of the nine (9) IXPN sites across Nigeria, the over 100 members currently connected to IXPN have direct access to each other. Five of the sites are in Lagos, with one each in Abuja, Port Harcourt, Enugu, and Kano.
The Lagos POPs are all interconnected via high-capacity links and connect to the POPs in the other four cities in an effort to extend connectivity to the unserved and underserved regions in the country.
Konga Kicks off 10th Anniversary Mega Sale with Massive Discounts

Konga, Nigeria's leading composite e-commerce giant, has flagged off its 10th Anniversary mega sale tagged Celebrating Happiness Found On Konga which runs from June 27 – July 10, 2022, and aims to celebrate customers for partnering with Konga over the past decade.
More importantly, the 10th Anniversary sale comes as the maiden edition of the Konga Mid-Year Shopping Festival ends on Thursday, June 30, 2022. The month-long promotion has witnessed a deluge of heavy discounts, mouthwatering deals, special offers and free delivery for Konga customers who can now take advantage of the 10thAnniversary sale, which is specifically dedicated to reward their patronage and loyalty to the Konga brand over the years.
"It's been ten years of steadfastness, trust, and togetherness. The truth is, we wouldn't have come this far without you, and we thank you,'' enthused Nick Imudia, Co-CEO, Konga Group. ''As we celebrate Konga @10, we are offering all customers discounted prices on everything on their wish list. It is the biggest sales event ever seen – from flash sales to treasure hunts, freebies, and lots more."
"We look forward to many more milestones with you as we continue to create a vibrant retail ecosystem that facilitates trade across Africa," he added.
A lot is in stock for shoppers on the Konga platform as the two-week-long 10th Anniversary sale takes centre stage. These include:
Free shopping vouchers: During the anniversary period, Konga will offer free vouchers to customers with which they can shop to their heart's content on the Konga website.
Extra 10% Off All Access Bank Card Payments: An extra 10% discount awaits customers who shop with their Access bank card on Konga.com.
Flash Sales: Throughout the period, flash sales will happen every day but are time-bound and for the fastest fingers, with shoppers advised to stay glued to Konga's social media platforms for all the details.
Treasure Hunt for the Sharpest eyes: Daily, products will be hidden randomly on the Konga website. Clues are provided on social media to aid the search.
10k Family: This will feature the 10k shop, under 10k groceries bundle, 10k fashion, 10k Booze shop, and lots more.
Bulk Orders: Exceptional discounts are up for grabs for shoppers who buy in bulk during this sale galore.
Store Only Deals: Just by walking into any Konga store, customers stand the chance of enjoying massive discounts during the anniversary sale period.
Showmax taps Livespot360 for The Real Housewives of Lagos Production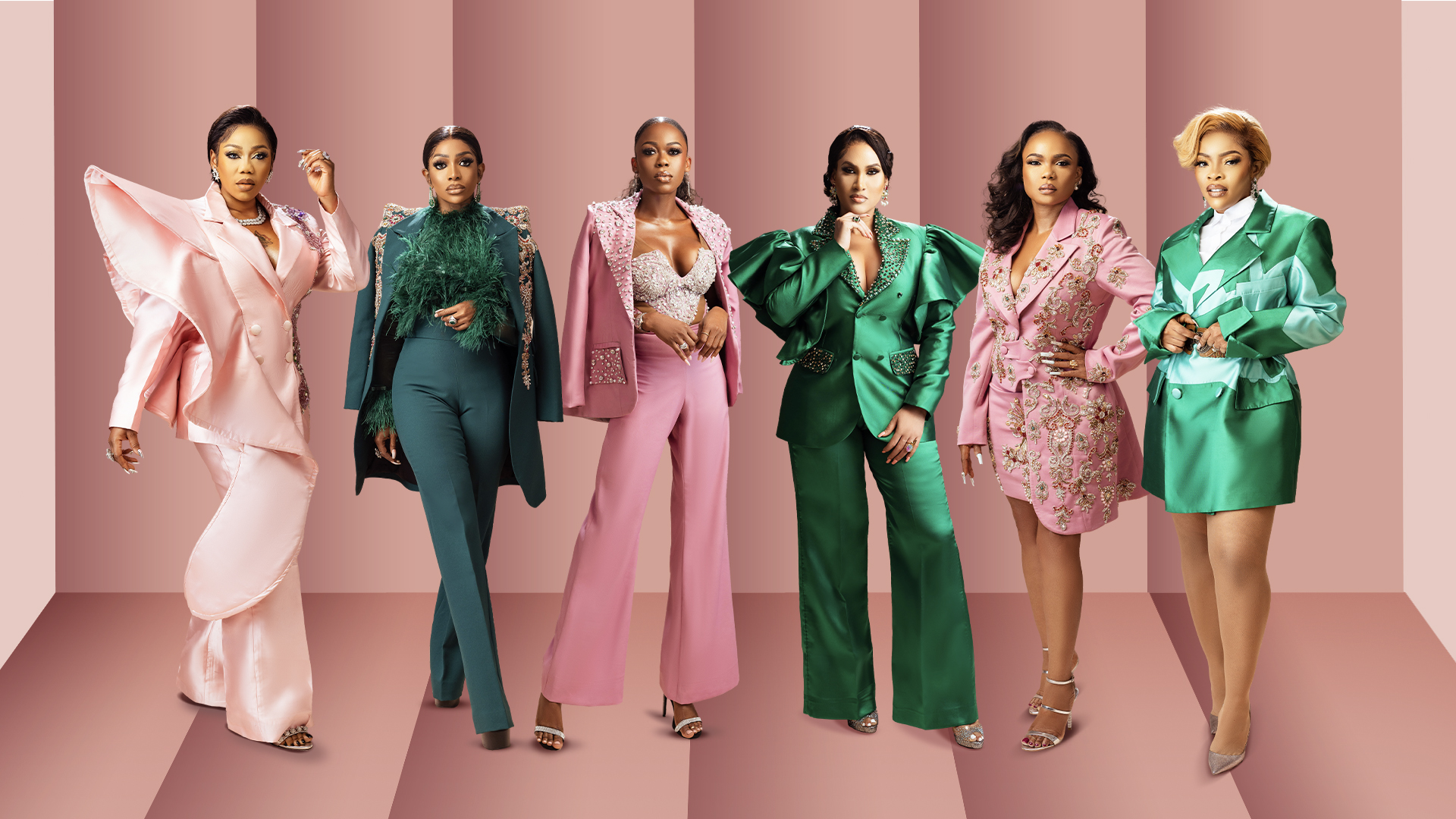 Leading Pan-African streaming service Showmax has teamed up with Nigerian creative solutions company Livespot360 to produce West Africa's first installment of the award-winning franchise – The Real Housewives of Lagos (RHOLagos).
Hugely anticipated by fans of the franchise, RHOLagos becomes the 16th international version of the popular reality show format distributed internationally by NBCUniversal Formats, part of Universal International Studios, a division of Universal Studio Group, and the third to be adapted in Africa.
The Real Housewives of Lagos is being produced by Livespot360, the creative force behind some of Nigeria's biggest concerts and festivals in the last decade.
Livespot360 pulled off the renowned concert series 'Love Like A Movie' featuring Kelly Rowland, Ciara and Kim Kardashian; the highly acclaimed 'The Falz Experience'; and Cardi B's unforgettable showpiece at Livespot X Festival in Lagos and Accra.
Showmax said it is working with Livespot360 to provide a world-class production for the show as part of its commitment to supporting local talent and creatives.
"From the start, we were deliberate about making sure that this show was made in Lagos by Lagosians and Livespot360 was the perfect production partner. Over the years, they've shown a deep understanding of the city and what makes it tick through their world-class concerts and festivals. Partnering with them on this project was an easy decision," says Candice Fangueiro, Head of Content at Showmax.
"RHOLagos further reiterates our standing as an African brand focused on telling our stories through partnerships and collaborations with local talent and creatives. This is definitely a progressive step to more local collaborations and staying true to our commitment to supporting Nigerian talent."
A report released in 2020 by Accenture, a top accounting and consulting firm, estimated that Showmax's parent company MultiChoice Nigeria had spent over $428 million between 2015 and 2019 in developing Nigeria's creative talent.
The Chief Creative Director of Livespot360, Darey Art-Alade, who coordinates and produces some of the biggest annual entertainment shows in Nigeria like The Voice Nigeria and Livespot X Festival, among others, said producing RHOLagos is a unique opportunity that has enabled Livespot360 to provide opportunities for the entire creative value chain as individuals can showcase their skills and talents by providing specific services on the show.
"We've always known that we need more diversity in the entertainment properties and formats produced here in Nigeria, and RHOLagos is a great starting point," Darey said.
"We believe that Showmax is an innovative African brand that understands what the consumers in this market yearn for and the team at Showmax are willing to take calculated risks with their content properties. We are aligned with their mission and can complement their work through our production execution. It was a no-brainer to work with them, and it's been a pleasure thus far."
Showmax announced recently that RHOLagos will cast Nollywood actress Iyabo Ojo, a divorced mother of two; celebrity stylist and CEO of Tiannah's Place Empire, Toyin Lawani-Adebayo; and PR expert and chief executive director at Six Sixteen Agency, Mariam Timmer.
Others include Carolyna Hutchings, the CEO of Hutchings Limited, a real estate, oil and gas, and agriculture company; Laura Ikeji, a social media influencer and entrepreneur; and Chioma Ikokwu, a lawyer and CEO of luxury hair brand Good Hair Ltd.
Since the announcement, the highly-anticipated show has enjoyed rave reviews from fans as they list their expectations. RHOLagos follows in the footsteps of earlier Showmax Originals like I Am LAYCON, Ghana Jollof with Basketmouth, and BBNaija: The Buzz hosted by Toke Makinwa.
The reality show will debut exclusively on Showmax in more than 40 African countries from April 8, 2022, with new episodes every Friday. It will give fans a view into the opulent lives of six of the most glamorous women in Lagos, Nigeria.
Darey said a lot of dynamism comes with the show, and "viewers and all fans of RHOL, old and new, can expect real-life moments – the good, bad, the dramatic and sometimes the ugly parts of each cast member's life. This is reality tv at its very best!"