Local Voices Dominate Podcast Scene on Spotify in Nigeria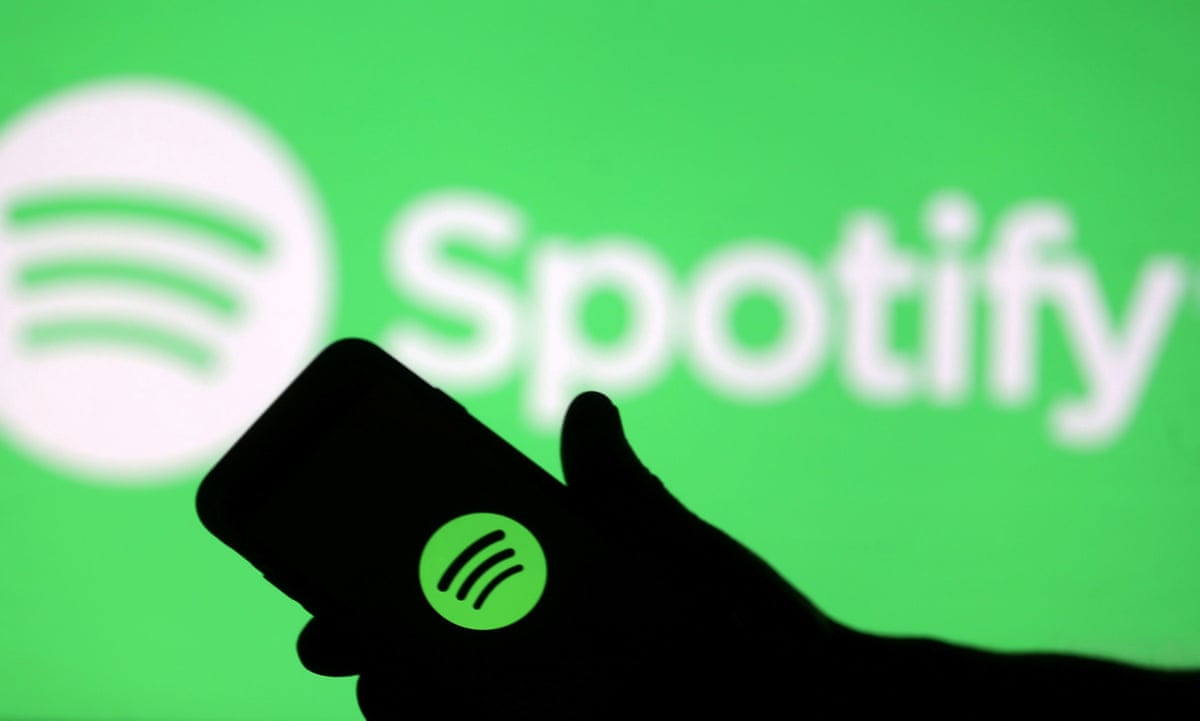 As the world becomes busier, the podcast format is becoming incredibly popular, as audio content allows the listener to multitask. In Africa, podcast consumption has become a growing trend in many countries, including Nigeria.
With the recent launch of Spotify in Nigeria, Nigerians now have unbridled access to an app that has become the one-stop shop for music and podcasts. The sheer experience of streaming music and listening to a podcast on the same platform is one of the many impressive features of the Spotify app that attracts users. Today, there are over 2.9 million podcast titles available to Spotify listeners in Nigeria for free. But what are Nigerians listening to? What subjects are they tuning in to?
Data on Spotify shows that Nigerians are listening to a mixture of local and foreign podcasts. Two local podcasts, 'I Said What I Said' and 'Articulate One' emerged as the most popular podcasts on Spotify in Nigeria. Other local podcasts in the Top 10 Most Streamed Podcasts on Spotify in Nigeria include: 'Apostle Joshua Selman' and 'So Nigerian'.
Upon hearing that the podcast she co-hosts is the most listened to podcast in Nigeria, here's what Jola Ayeye of 'I Said What I Said' had to say about the growth of the podcast format in Nigeria: "The market for content continues to grow in leaps and bounds. Visual and audio content is increasing around the world and Nigeria isn't being left behind. More streaming platforms are coming into the market and providing really affordable deals, but one thing I think is super important is the ever reducing cost of mobile data. That's the most important thing. Accessibility. Social media platforms also help because they boost podcasts that don't have the same marketing and branding budgets for billboards or radio ads. Podcasts cater to more niche interests and can go to places or realms that mainstream entertainment may not be able to."
The preferred topics and themes of Nigerian podcast listeners is extensive, from Millennial experience to comedy, inspirational talks, lifestyle to religion. With Nigerians known to be deeply religious, it comes as no surprise that two religious-themed podcasts – 'Apostle Joshua Selman' and 'Divercity 1 Love Christian Network' made it to the Top 10 list.
Another prominent trend in the list is the dominance of inspirational talk podcasts, with three of the top global motivational podcasts on the list, namely: Joel Osteen Podcast, Think Fast, Talk Smart, Good Minutes Daily Self-Improvement Podcast.
Top podcasts:
Five Reasons to Use Instagram Reels Ads to Grow reach and Reel in Engagement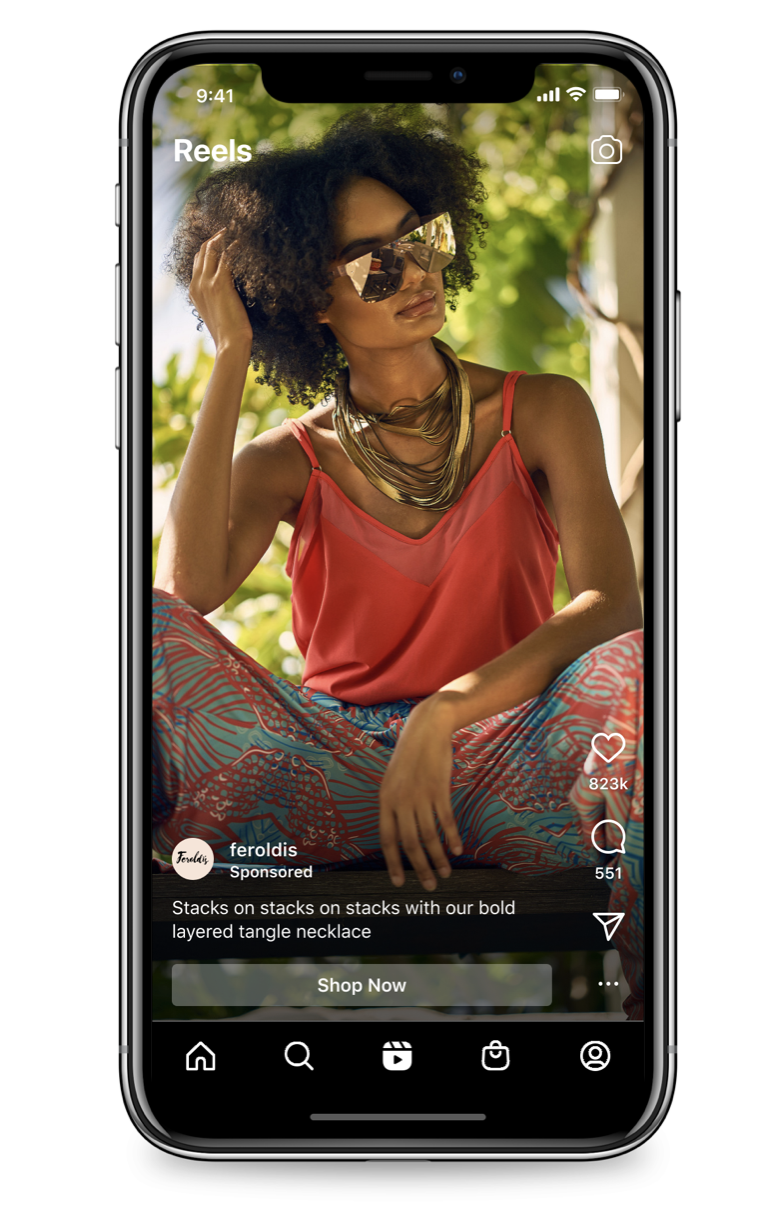 If you want to learn how to increase your reach and engagement with your Instagram content, this article will show you why and how you can use Reels to do just that.
Reels are perfect for sharing fun, interactive, and engaging short-form videos that allow you to reach greater audiences. Using our sophisticated editing and video processing tools for AR-filters and effects like green screen opens up an unlimited limitless number of possibilities. Brands and content creators can now leverage the power of Reels through the use of Reels Ads.
With the introduction of the Reels Ads, you can showcase what makes your business different by producing Reels for the products or services your business offers. To get you started, here are five reasons why you should use Instagram Reels Ads to grow your reach and reel in your engagement.
Promote your products & services
Odds are, there are a ton of brands out there doing what you do. Using Instagram Reels Ads, SMBs and content creators can promote product videos, highlight services and amplify special offers in engaging ways. Whether your product is complicated and needs a thorough explanation, or you want to show off cool features, Reels Ads are a fun way to show off what makes your product great. This also allows customers to be more inclined to purchase from you instead of your competitors. You can offer a fresh perspective here and position yourself to be in front of a much wider (and new) audience, generating tons of additional exposure with every Reels ads you promote.
Share your content with a new and diverse audience
With the wide adoption of Instagram Reels, users can now reach a wider and more diverse audience. The Reels ads algorithm is intuitive and powerful, ensuring businesses and creatives can benefit by leveraging the new ads feature on Reels to reach more people. This means that whether you have a large-sized audience or not, your Reels can be discovered by the wider community – purely based on engagement. It is a golden opportunity for brands and content creators to grow their audience and get more followers. Instagram Reels is a huge opportunity for brands and businesses looking to drive awareness and sales from the platform.
Create unique content using interesting features
With Reels, you can boost your engagement rates to an all-time high by experimenting with cool video features and editing tools like sound effects augmented reality, timer and alignment to create seamless clips. You can also overlay music, speed things up or slow them down, add special effects, and more. Users who like your ads will be able to engage with the ads through likes, comments, and shares.
Showcase your brand's personality
People want to get to know the person (or the people) behind the business. Instagram Reels Ads provides a simple and effective way to humanize brands and express brand personality in a fun way. By using Instagram Reels ads, SMBs and content creators can successfully craft an authentic tone of voice that resonates with their target audience. Some effective ways to showcase brand personality to Reels watchers are by latching onto trends and "rewarding" viewers with discounts and exclusive opportunities. In addition, Reels ads are perfect for sharing corporate videos and/or "behind the scenes" content, whilst taking the time to introduce work environment and business collaborators.
Access Reels through multiple points.
The visibility on the Reels for the Instagram audience is highly beneficial for brands, businesses and creatives alike. The potential to get discovered on Reels ads is high, as Instagram users can assess reels from four different entry points:
a) Reels in Stories
b) A dedicated Reels Explore Tab
c) Reels in Explore
d) Reels In-Feed Unit.
Reels Ads can be used by big brands, small brands and content creators who are interested in growing reach and reeling in engagement. They offer fresh perspectives and breathe new life into your Instagram account to help you build your following. However, make sure you aim to use reels ads strategically and with purpose before you get started.
How Spotify Keeps Nigerian Fans Connected Through Music Even When Physically Apart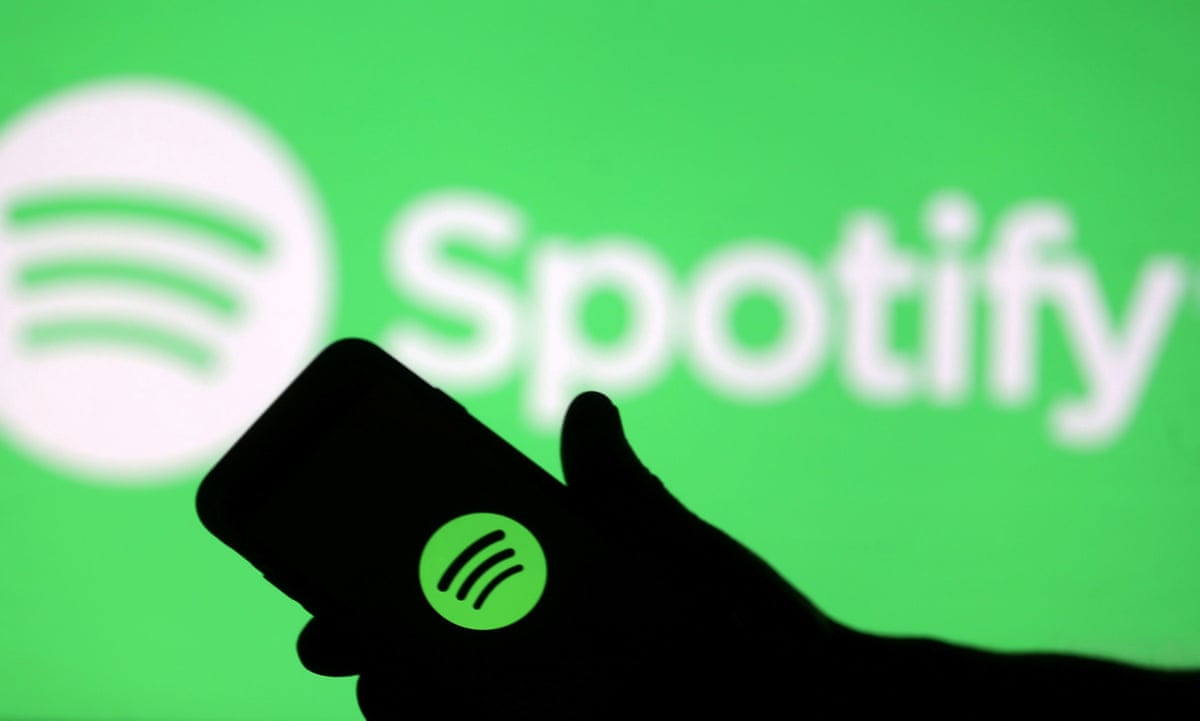 Music has always been a universal language helping people through the ages to communicate and connect without the need for added conversation or even words. Music can help us unlock the deepest parts of ourselves, and act as a unifier. Bringing people together to share their thoughts, feelings and emotions whether they are suburbs, cities or continents apart.
This has never been truer than in recent times. Removing the opportunity for people to connect in person has amplified the need to create experiences to still engage with those closest to us in ways that are both meaningful, emotive and transcend distance.
Several surveys conducted over the past year have showcased how the Gen Z audience in particular have been craving shared communal experiences. Over the same period Spotify has also noted an increase in content streaming as people seek out ways to stay entertained and informed as well as connected.
The outbreak of COVID-19 pandemic has, as expected, led to a significant increase in e-commerce and other online activities in Nigeria and across the globe. The subscription to music streaming apps surged by 44%, with usage of Spotify increasing the most by 83%.
Spotify has also seen an increase in the number of people using the platform to co-create and share audio content – using their favourite music as a key communication form to create those engaging experiences.
Collaborative playlists are a fun and easy way for users to co-curate playlists with friends, by each adding their favourite tracks. Creating a playlist that has a 'feel' of each user gives people the experience of being together. The popularity of collaborative playlists across sub-Saharan Africa was showcased in recent data released by Spotify.
Over the past 90 days, collaborative playlists in Nigeria increased by 35%, with "Far Away" by Nigerian Afro-fusion singer Brainboy being the most played in the country. Only South Africa and Kenya received more plays in Africa, with South Africa's "The Business'' by Tiësto being the most played track in local collaborative playlists in that country, and "Calling My Phone" by 6LACK & Lil Tjay taking the most plays in Kenya.
Ghana, Uganda and Tanzania also saw an increase in the plays on collaborative playlists over the period.
Another wonderful way to share is through Group Sessions, which allow for the simultaneous listening of songs and podcasts. In the past 90 days, South Africa had the highest group session listening rate across sub-Saharan Africa. The most popular track in group sessions in Nigeria was "Dimension (feat. Skepta & Rema)'' by JAE5. In South Africa, it was "05:12 Space Caress'' by Danger while in Kenya, it was "Baby Bumblebee'' by Julie Gardner.
"Features such as collaborative playlists and group sessions aid music discovery – a key imperative for Spotify. As Spotify's presence and popularity continues to grow across Africa, we are encouraged that our audience are continuing to uncover and explore the many features on offer that can only amplify their listening experience. Spotify is so much more than simply an audio streaming service. Users can ''soundtrack their lives'' from the moment they wake up to when they go to sleep at night, and everything in between and seamlessly share this across other social media apps like Facebook and Instagram. The platform provides an opportunity to connect through a shared love of music, providing comfort to many over the isolation of the past months," says Phiona Okumu, Head of Music, Sub Saharan Africa.
Nigeria's Bella Shmurda, 27 Artists For YouTube Music 2021 Foundry Cohort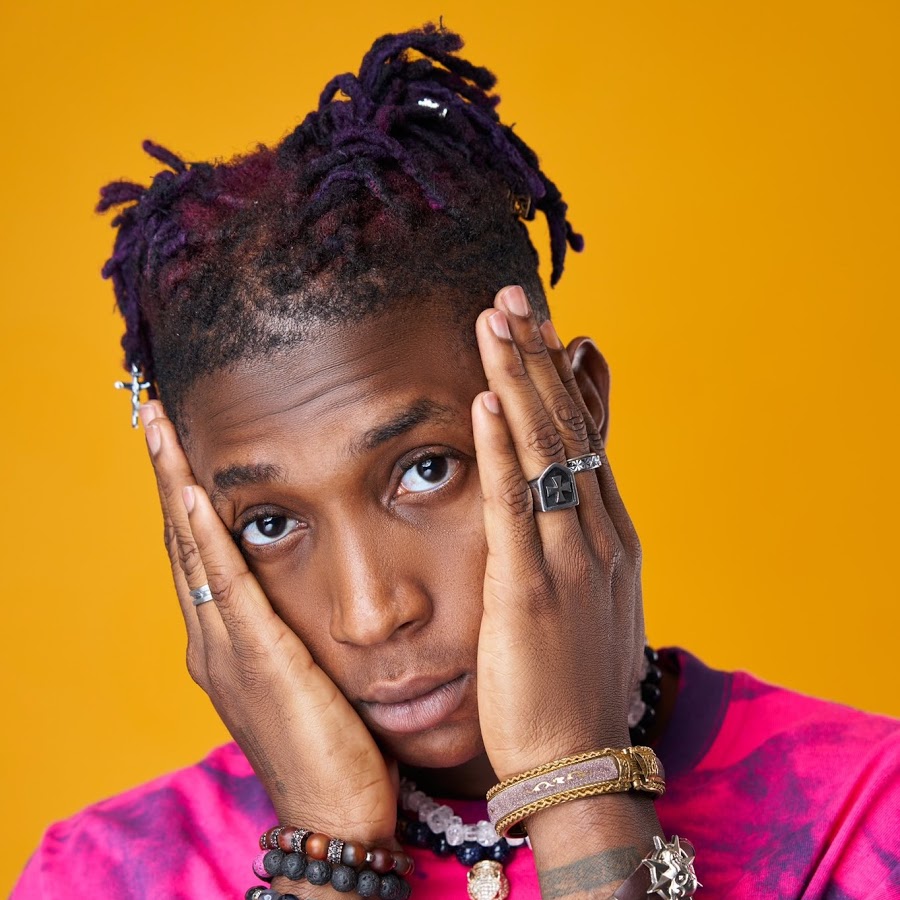 YouTube Music has announced the 2021 cohort for Foundry, its global artist development program with a mission to support independent musicians, helping them build sustainable careers on their own terms. Bella Shmurda, from Nigeria joins the list of 27 artists representing 14 countries and a broad spectrum of musical heritage this year.
The program received the most applications ever this year with a 450% increase in the number of applications from last year. Artists on the Foundry program will receive a grant to invest in their content and channel development, access to YouTube partner support and workshops, and marketing, social, and press promotion. Artists will have combined access to resources and teams that will enable them to create and launch their music with greater impact and global reach.
"Artists are navigating a new, increasingly digital industry this year. To adapt and grow, they are finding new ways to create content, connect with fans, and generate revenue. This year's Foundry class celebrates artists and their courage and reduces barriers to entry," says Addy Awofisayo, YouTube Partnerships Manager.
Foundry was launched in 2015 and was initially run as a workshop series at YouTube Spaces. Since 2017, the program has focused on long-term partnerships with independent artists and expanded internationally. It has supported more than 150 developing artists across 15 countries, including breakout alumni like Arlo Parks, Dave, Dua Lipa, Lime Cordiale, Gunna, HARDY, Natanael Cano, Novelbright, Omar Apollo, Rosalía, and Tems. The Foundry class of 2018 included Niniola and Adekunle Gold, Lagos-born Tems was part of the 2020 class.
"Being an independent artist can mean funding your career personally, leading and working with your team to achieve all your goals. Foundry is an opportunity to elevate my career, and being a part of the program is a big win for me and for my team," says Bella Shmurda.
This year, Foundry alumni will be paired with artists from the new class for conversations about navigating the industry on their own terms. Tems will be paired with Bella Shmurda and Enny, an artist from England.
"Being a part of Foundry was an amazing experience. You get to connect with so many incredible artists and build relationships with wonderful people. It's an opportunity to grow, and connect more with the world" says Tems.
The 2021 Foundry Class reinforces YouTube's commitment to supporting Nigeria's next generation of global music stars; playing a part in developing individual talent. The Foundry programme ensures that artists can be independent and still have a successful career in music with the support of platforms like YouTube.