Security Professionals Seek Synergy, Policy Advocacy for Improved Practice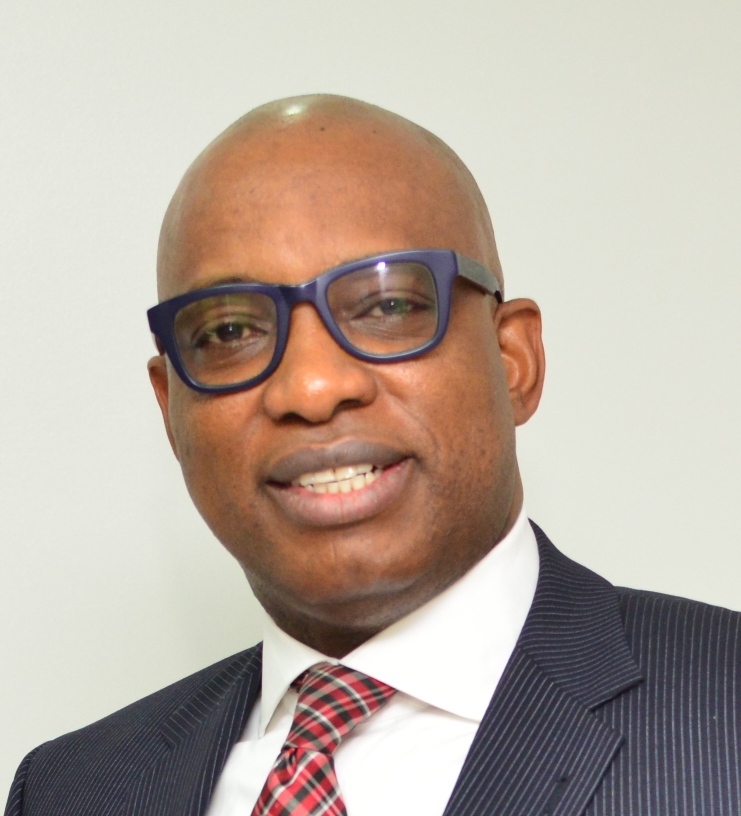 Professional security practitioners under the auspices of ASIS International advocated for convergence of interventions and vital policy advocacy as keys to revolutionizing security practice and improving the standards within the industry in Nigeria.
Speaking recently at the Lagos ASIS Chapter 206 retreat and leadership conference at Epe, Lagos State, the Chapter Chairman, Mr. Peter Okoloh affirmed the need for industry-wide collaboration that will result in coherent articulation of a security blueprint that can be presented to the government for improved security in the country.
"Driving quality and excellence within the security industry requires knowledge and leadership. That is why it is very important at this point for us to strategically situate cyber and physical security convergence in moving forward as an industry. Secondly, we should also look at the possibility of developing a private security industry profile that will help us to lobby at the National Assembly for standardization."
According to the Group Managing Director of Halogen Group, Mr. Wale Olaoye, there is no better time for the private security industry in Nigeria to seek standardization of their practice than now. He noted that collaboration and knowledge sharing are key to achieving the much-desired excellence in the industry. "Collaborative engagement should be looked into by private security service providers to enable the industry to achieve practice standardization. Also, competencies, new capabilities and proper regulations in Nigeria are strategic to accelerating the private security practice to global standards", Olaoye said.
In her contribution, Mrs Tanwa Ashiru, Founder, Bulwark Intelligence described the retreat as a very productive knowledge-sharing platform capable of catapulting the industry to its desired height. She also opined that technology has become an indispensable tool for solving security issues.
The retreat which took place at the Jubilee Chalet, Epe, attracted notable leaders within the Nigerian Security industry like Major Gen. A.O. Shodunke (Rtd); Lagos State former Commissioner of Police, Mr Fatai Owoseni, Mr. Olisa Ogwuadi, CEO Mc Don Group; Mr David Akhimen, Executive Chairman, King David Group among many others.
Dr. Wale Adeagbo, Chairman of the organizing committee of the leadership conference noted that discussions topics such as New Leadership Paradigms for security in an open world, Enterprise Security Risk Management, digitization and cyber solutioning, bridging service delivery gaps, and exceeding the Client's expectation in today's challenging and fast-evolving threat landscape, discussed at the retreat, are fundamental to achieving the wholesale transformation of the private security practice space in Nigeria.
PECB University, Digital Encode Ink Deal On Executive MBA in Cybersecurity, BCM, Risk Management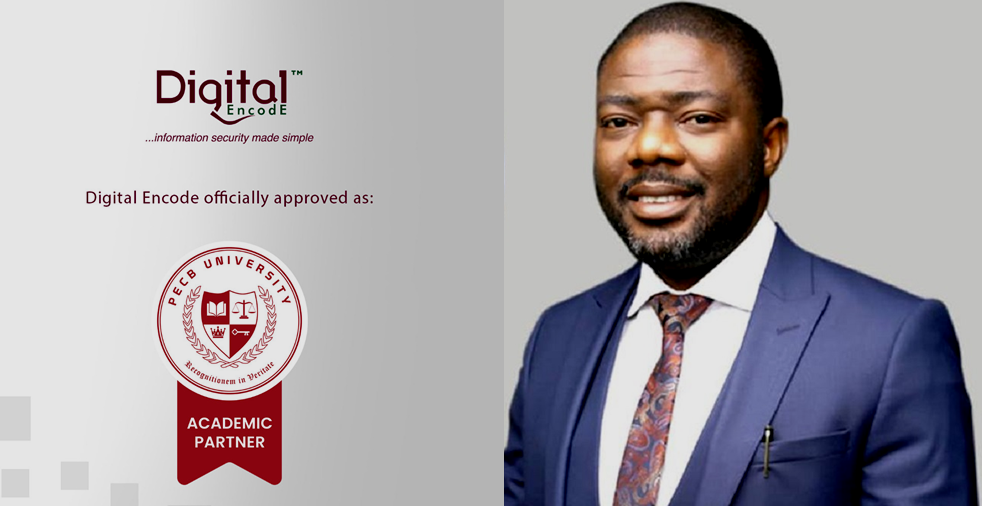 PECB University has signed a new Academic partnership agreement with Digital Encode Limited, to commit their knowledge, resources, and efforts to provide top-class education to students in Nigeria.
This partnership will ensure that the respective companies will give their expertise-based contribution in offering Executive MBA degrees in Cybersecurity, Business Continuity Management, and Governance Compliance and Risk Management.
PECB University is an independent institution of higher education focused on business education, which is inspired by the tenets of professionalism of its parent company, PECB Inc. – a world-class certification body for persons on international standards.
On the other hand, Digital Encode is a leading Pan-African professional service and integration firm founded in 2003 that specializes in the design, management, and security of business-critical networks, telecommunications environments, and other Information Technology (IT) infrastructures.
"PECB University has built a strong reputation in the worldwide market for its expertise in academic degree offerings, and will ensure that our study programs preserve international standards," says Eric Lachapelle, Dean of PECB University. "We believe that our Executive MBA Programs in Cybersecurity, Business Continuity Management, and Governance Compliance and Risk Management perfectly complement Digital Encode Limited and this partnership will ensure that potential students get a degree that allows them to earn, retain or get promoted into their intended jobs in Nigeria."
"We are exhilarated with this strategic academic partnership with PECB University and we believe the partnership will increase our capacity building drive to make Nigeria the "Cyber security & IT GRC KNOWLEDGE HUB of Africa. Therefore, this agreement will bring the people of Africa the trainings that they need to respond to the market request," said Dr. Obadare Peter Adewale the Chief Visionary Officer (CVO) at Digital Encode Limited.
ZwartTech Launches Cybersecurity Arm to Provide Comprehensive Digital Protection to Businesses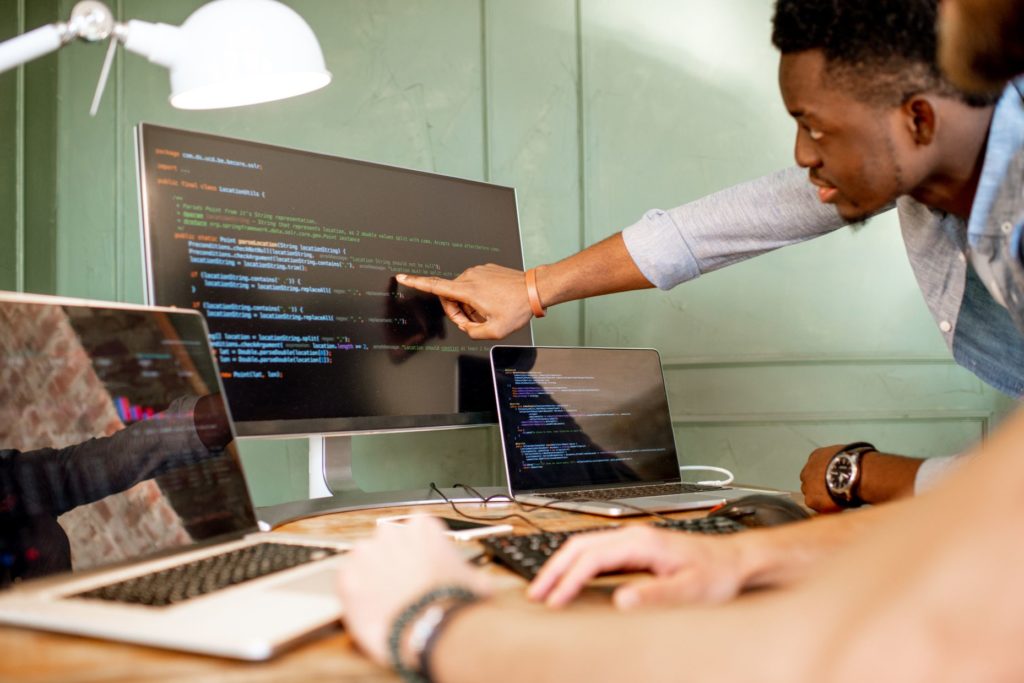 ZwartTech, a social impact startup that connects businesses with vetted software experts in Africa, has launched a cybersecurity arm to provide comprehensive digital protection to entities including businesses, startups and governments.
Tagged Zwart Cyber, the new arm will offer safety and upkeep of prospective clients enterprise networks, systems connected devices, clouds and databases.
Cybersecurity is now on the front burner in today's digital world as more and more organisations are experiencing breaches and expending billions of dollars to protect their network.
Worldwide spending on information security and risk management technology and services is forecast to grow 12.4% to reach $150.4 billion in 2021, according to the latest forecast from Gartner, Inc. Security and risk management spending grew 6.4% in 2020.
Gartner pegged growth in spending across all areas of security, including applications, the cloud, data, identity access management, infrastructure protection, integrated risk management, network security equipment, security services and consumer security software. But the largest beneficiary will be security services with spending on hardware support, implementation, and outsourced services reaching almost $72.5 billion this year.
Commenting on the launch of ZwartCyber, the CEO/founder of ZwartTech, Nelson Tosin Ajulo said: "Data breaches and third-party cyber risks have become prevalent. 300,000 thousand new pieces of malware are created every day. These are designed to steal data and include spyware, adware, Trojans and viruses.
"Additionally, with many people working remotely, it further increases the risks of any organisation's security apparatus being compromised. This is why we are launching a cybersecurity arm to offer the best digital security for startups, businesses and government at the most affordable price."
Ajulo adds: "We are already running a pilot in the Netherlands and we are looking to launch in Nigeria and other parts of Africa early next year. The feedback has been encouraging so far and we hope that ZwartCyber will become the go-to cybersecurity firm soon."
Upperlink Secures PCIDSS For Payment Gateway Deployment In Five African Countries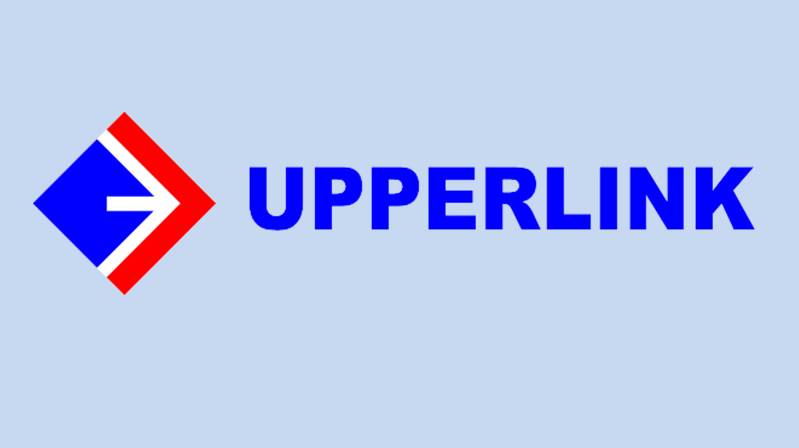 Upperlink, a Payment Solution Service Provider (PSSP) has announced it has obtained the Payment Card Industry Data Security Standard (PCIDSS) certificate. Through this the firm is ready to own and deploy its Payment Gateway and make it ready to service retail markets across the five African countries where it operates.
According to a statement signed by the managing director and chief executive officer, Segun Akano, the firm has been a leading aggregator with the Nigeria Inter Bank Settlement System (NIBSS), relying fully on the security and solid infrastructure of NIBSS alone.
Having stabilised its services with NIBSS which focuses on account-to-account transfers through which the firm have built enterprise applications for government and corporate institutions in Nigeria, "we intend to do more for Nigerians and other Africa countries with card payments which can address the needs of the retail markets", Akano said.



Through Upperlink's compliance with the rigorous PCI standard, customers using its payment services to route mission-critical applications "can be assured that their information security is maintained at the highest level and has been independently validated", he added.
He reiterated that the PCIDSS certification is an attestation that the company's process adhere to the international security standards in the payment industry, and that it maintains payment security which is a requirement for all entities that store, process or transmit cardholder data.

"We have embarked on this journey with customer protection and satisfaction in view. Our numerous clients are assured of the prevention of data breach, data privacy and security. With the PCIDSS, we have consolidated our position in the electronic collection and electronic payment space across the sub-Saharan Africa", he said.
The PCIDSS is a set of industry-mandated requirements for any business that handles, processes, or stores branded cards types from the major card schemes. It was developed to protect consumers and their data whenever and wherever they make online payments.The security requirements is maintained by the Payment Card Industry Security Standards Council, which was founded in 2006 by American Express, Discover, JCB International, MasterCard and Visa Inc. The standard applies to any organization that stores, transmits or accepts cardholder data.
Akano explained that by complying with the arduous requirements of PCIDSS, Upperlink provides its customers with an independent and industry-accepted security review of processes, policies, and infrastructure and software development methodology.
"We are happy and ready to serve our customers from our fully PCIDSS compliant infrastructure. The team have put in an enormous work to achieve this capability. It gives us the capacity to serve our customers excellently. It is a proof that we are providing the most secure and reliable payments services to meet their business and individual needs," Akano said.
PCI compliance has six core objectives. These include to build and maintain a secure network, protect cardholder's data, maintain a vulnerability management programme, implement strong access control measures, regularly monitor and test networks and maintain an information security policy.

These objectives are maintained through a set of strict regulations merchants and payment service providers must follow to collect and transfer credit card information. Upperlink guarantees all of the set objectives to deliver.