Global Internet Cost Rose In 2021-Study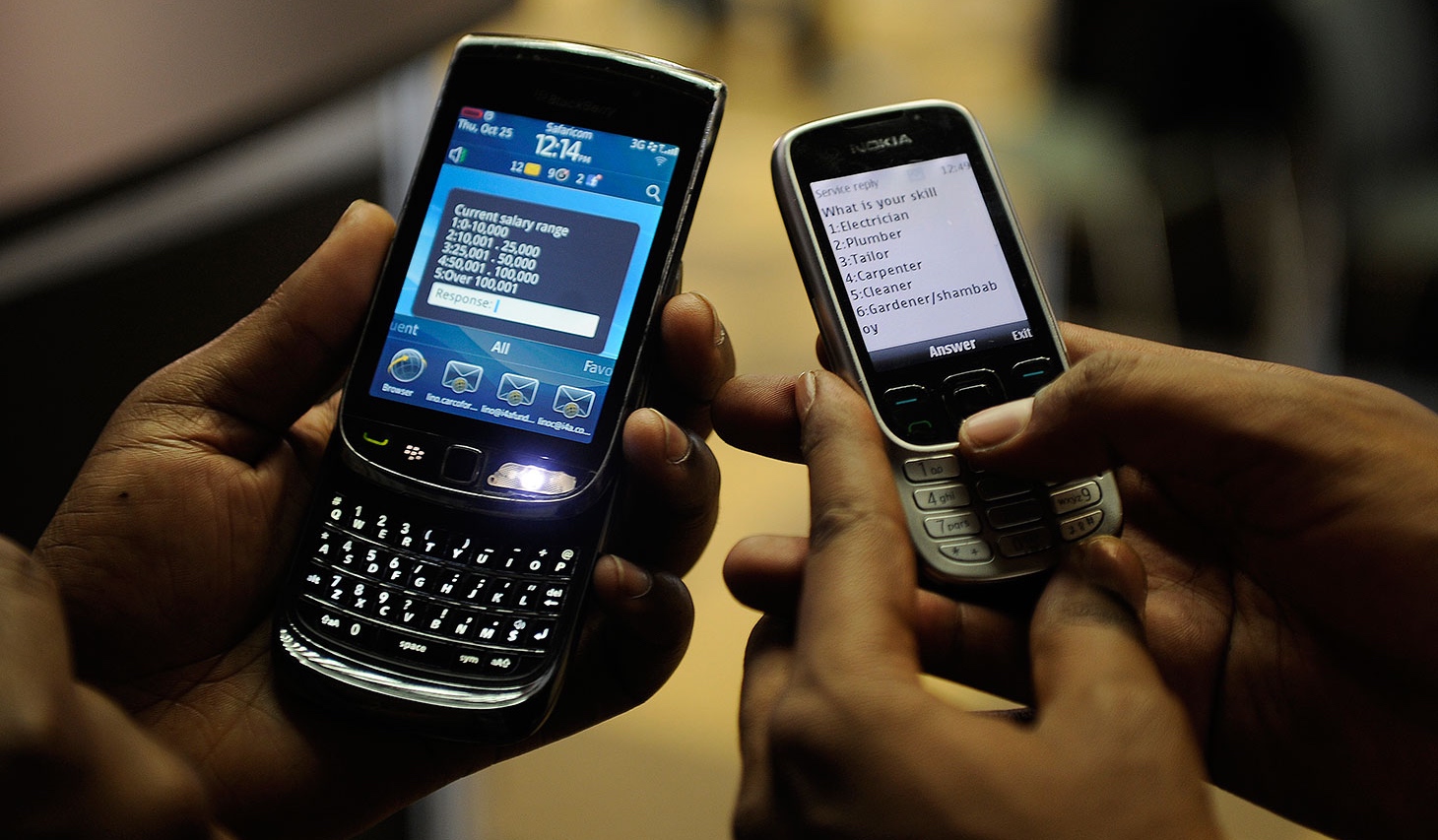 Internet connectivity became less affordable around the world in 2021, according to the latest statistical analysis by the International Telecommunication Union (ITU) and the Alliance for Affordable Internet (A4AI).

The share of people's incomes spent on fixed broadband and mobile Internet services increased globally last year, in parallel with upticks in demand and usage compared to 2020, reveals an ITU-A4AI policy brief​, The affordability of ICT services 2021.

Relative prices of fixed broadband services climbed to 3.5 per cent of gross national income (GNI) per capita globally in 2021, up from 2.9 per cent in 2020. The relative prices of mobile broadband services around the world also edged up to 2 per cent of GNI per capita, from 1.9 per cent a year earlier.

Yet people have sacrificed other goods and services to maintain reliable Internet access during the COVID-19 pandemic. Those who can have largely stayed connected, even at relatively higher prices.

"Broadband services have ceased to be a mere luxury," said ITU Secretary-General Houlin Zhao. "They are a necessity for communication, teleworking, online education, and other essential services. Still, we must urgently address the issue of affordability if we hope to achieve our goal of universal and meaningful connectivity."

At the regional level, users in Africa paid more than three times the global median price for mobile broadband services, and over five times the global median for fixed broadband.

"The affordability gap for Internet access between those living in low- and middle-income countries and those living in high income countries is inexcusably high," said Sonia Jorge, Executive Director of A4AI. "Moreover, people in rural areas, and women everywhere, are disproportionately affected. A continued failure to address this worsens the situation for those who need help the most. The public and private sectors must work together to connect humanity with affordable and meaningful access."
Why Cellulant and UBA Expanded Payments in 19 African Countries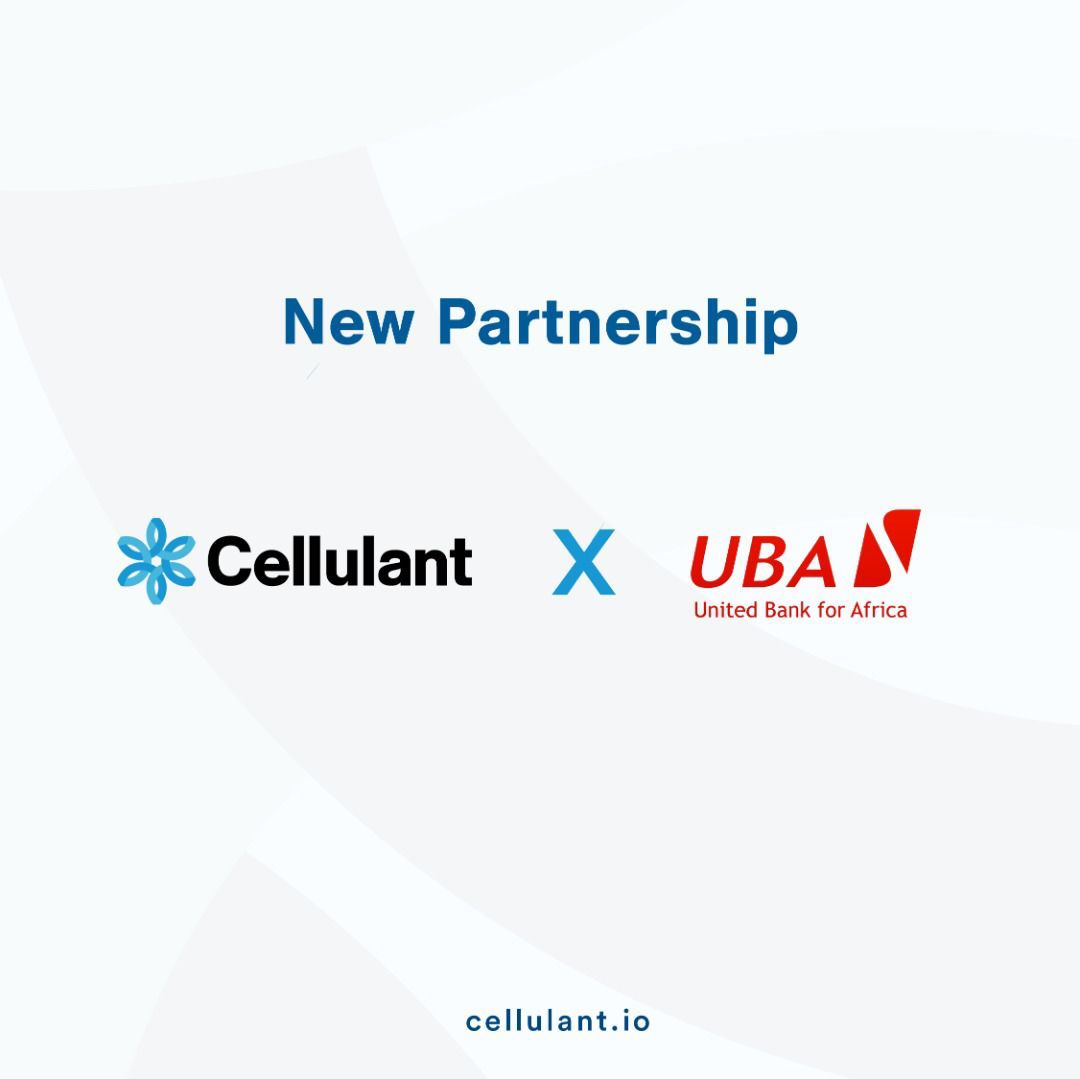 Leading Pan-African payments company Cellulant and Africa's global bank, United Bank for Africa (UBA) Plc, have announced a partnership that will extend payment services for merchants and consumers across 19 key African countries in which UBA operates.
These countries include Nigeria, Ghana, Kenya, Côte d'Ivoire, Zambia, Tanzania, Uganda, Republic of Benin, Burkina Faso, Cameroon, Chad, Congo, the Democratic Republic of Congo, Gabon, Guinea, Liberia, Mozambique, Sierra Leone and Senegal.
This network represents one of the primary tools in bringing together Africa's fragmented payments ecosystem, ensuring Cellulant's Payment Gateway, Tingg, is available to a vast number of merchants and consumers in each of these markets.
Already over $15 billion in gross value payments are processed by Cellulant across the shared markets – and this partnership has the scope to expand the numbers significantly.
"We are delighted to welcome the United Bank for Africa as a new banking partner," says Akshay Grover, Group CEO at Cellulant. "As the payments landscape in Africa continues to evolve, we believe that FinTech's and banks need to have a deeper collaboration in expanding opportunities that will help ease payments & collections for businesses and their consumers across all sectors of the economy."
"The partnership with UBA extends our unparalleled reach across the continent and gives merchants and consumers in our shared network the opportunity to enjoy streamlined digital payments services directly through their bank."
Speaking on the partnership, group deputy managing director, United Bank for Africa, Oliver Alawuba, said: 'We are happy to welcome Cellulant to Nigeria for this MoU signing and most importantly into UBA's expansive landscape. UBA is ready; we are indeed set to dominate the entire digital banking space in Africa. "Our bank, as you know, is one of the largest financial services institutions in Africa, providing services to over 25 million customers in 23 countries 20 of which are on the African continent. This speaks to our strength and capability in terms of delivering innovative digital solutions to the last mile".
He continued, "As the needs of our customers change, we are consistently adapting innovative solutions and partnerships to provide them with excellent and convenient services. With our strategic partnerships, we can accelerate the drive for financial inclusion and economic wellbeing of Africans on the continent. As a customer focused bank we are dedicated to ensuring first rate customer service to all our customers as well as fashion out the best possible ways to ease the way they transact".
Alawuba during the signing ceremony at the UBA House in Lagos, noted that "Collaborating with Cellulant will allow for maximum impact when it comes to changing lives and introducing smarter ways for people to make payments in Africa".
The announcement is the latest in a line of new partnerships for Cellulant, as it continues to expand its network with leading financial institutions like UBA. The company's payments platform, Tingg, now available via 120 banks, is a one-stop payment gateway for multinational corporations, mid-caps and small and medium enterprises (SMEs) alike.
'Our partnership with UBA is an opportunity to further simplify the payment experience for businesses looking to collect payments online or offline. This is particularly impactful for businesses who face daily administrative challenges because of the industry's fragmentation." says David Waithaka, Chief Revenue Officer at Cellulant.
The platform enables merchants to receive, view, and reconcile all their payments via a single application programming interface (API), cutting out the need to sign up for multiple payment providers, including mobile money and mobile money operators (MoMos).
This simultaneously streamlines businesses' administration processes while expanding the range of payment options they can offer to consumers, ensuring maximum choice and flexibility both offline and online.
"By offering a one-stop-shop payments platform through UBA across the 19 countries it is present in Africa, we are opening up the possibility for merchants to seamlessly accept payments from a huge range of payment methods (banks, mobile money and cards), whilst managing all their back-office processes in one place. Local, regional and global businesses can now focus on growth and expansion across Africa."
Showmax Spotlights Nollywood Women In March 2022

March is a special month set aside to celebrate women internationally. Video streaming service, Showmax, has announced that it will honour 30 women who have made and are making iconic contributions to Nigeria's movie industry, Nollywood.
During March, Showmax will publish a profile each day about a different woman who has contributed to the industry's growth, from fast-rising stars to A-list actresses and producers. Some of these women include Bimbo Ademoye, Uzoamaka Aniunoh, Genevieve Nnaji, Kate Henshaw, Chineylove Eze, Biodun Stephen and Tope Oshin.
Showmax will also shine the light on many of the women behind the scenes, without whom Nollywood will not be able to function. This means that Showmax will highlight several Nollywood directors, costumiers, set designers, writers, and makeup artists doing exploits. They include award-winning makeup artist Lola Maja, costume designer Yolanda Okereke-Fubara, popular screenwriter Dami Elebe, award-winning set designer and makeup artist Uche Nancy, and many more.
Speaking on why Showmax is spotlighting these women, Head of Content: Showmax Africa, Candice Fangueiro, said, "As a platform created by Africans for Africans to showcase and tell original stories that resonate, it is important to recognise everyone that contributes to telling these stories, and particularly the women who have played a remarkable part in the growth of what is one of the biggest film industries in the world. These women, some of who work behind the scenes, have continued to invest their time and talent towards pushing the African narrative, and this is a cause that is very dear to us at Showmax."
To this end, Showmax will recognise the strong women both in front and behind the camera in Nollywood throughout Women's History Month, and especially on March 8, International Women's Day. The streaming platform will also highlight several movies and series with strong female leads, especially strong black women.
You can watch one or many of such movies or series on the streaming platform, as well as a host of other great content. To read more about these brilliant women, Showmax will recognise this month and watch movies with strong female leads, like A Thousand Ways To Break A Cheating Man, Atarodo, The Rishantes, E.V.E, Unmarried, and more; visit www.showmax.com.
Pipit Global Enters 12 New African Markets with Cellulant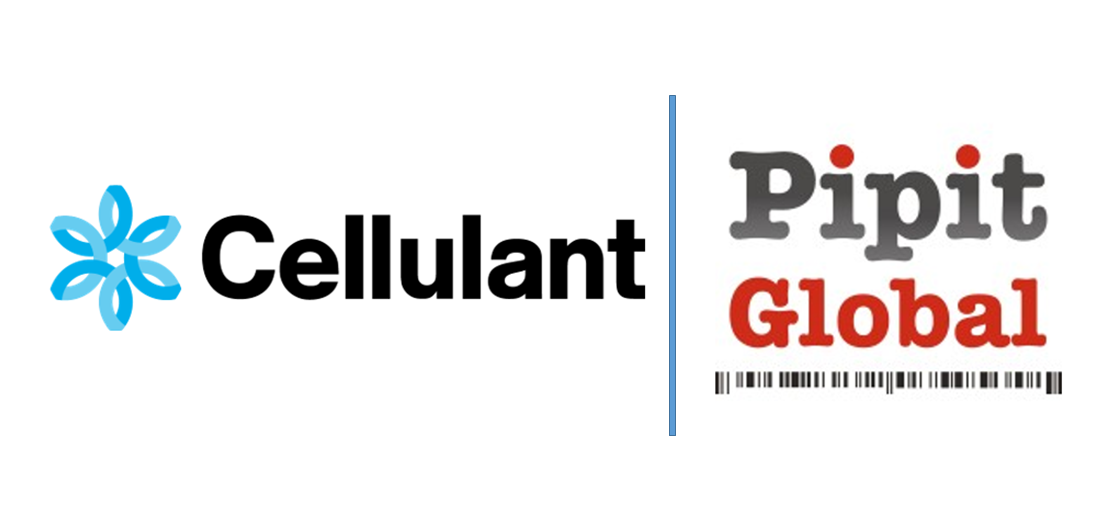 International cash payments platform Pipit Global and pan-African payments company Cellulant have extended their partnership agreement to now include eighteen countries in Sub-Saharan Africa.

The partnership will see the companies providing both B2B and B2C payments services to existing and emergent financial institutions, eCommerce merchants, billers and billing platforms, mobile money providers and eWallets, digital financial service providers, and their customers.

Despite the Covid 19 pandemic, remittances into sub-Saharan Africa and intraregional SSA remittances have remained resilient.
According to figures from the World Bank there was a modest decline of 1.4% in flows into SSA in 2020 – this figure excludes the exceptional case of Nigeria where economic factors beyond the pandemic affected remittances significantly. And in 2021 remittances have bounced back to near pre-pandemic levels with a year-on-year increase of 6.2% for the region.

This resilience demonstrates the fundamental importance of diaspora remittances to sub-Saharan African countries, which exceed Foreign Direct Investment and portfolio flows, and are approaching the levels of Official Development Aid.

However, the cost of remittances into Africa and intra-African remittances remains a significant challenge, a burden on senders and receivers, and a barrier to development.

Sub-Saharan Africa continues to have the highest average international remittance costs at 8.2%. Intraregional remittance costs are higher still, with, as an example, the cost of a remittance of $200 dollars between Tanzania and Uganda costing an exorbitant 23%.

Pipit's and Cellulant's partnership will see the development of 'for-purpose' remittances. Rather than the traditional model of peer-to-peer cash remittances, migrants will be able to make bill payments and e-commerce transactions directly to suppliers. This model ensures that bills are paid, and removes the potential for 'leakage' – where remitted money may not be used for its intended purpose. It also reduces the receiver risk associated with cash collection. And, in line with the goal to reduce remittance costs, the direct-to-biller model applies fees significantly lower than traditional remittance prices resulting in meaningful savings for remittance senders and receivers.

Commenting on the partnership, Pipit Global CEO Ollie Walsh said: "Pipit Global was founded on the basis of promoting collaboration in the world of payments. Making cash a core element of the digital economy, whilst maintaining that cash economy and giving the ability to transition between the two, gives real parity and freedom, and ultimately creates the social impact that drives global development and equality.

"Our partnership with Cellulant will turn these development and equality goals and aspirations into tangible realities."

The expansion into the new markets comes just 5 months after the two companies announced a partnership to enable remittances into Nigeria, Kenya, Uganda, Tanzania, Mali, Senegal, and Ghana at lower rates.

"At Cellulant, we see digital payments as a significant opportunity to create transformational change for businesses, households and economies at large, " said David Waithaka, Cellulant's Chief Business Officer for Enterprise.

Speaking to the partnership, he added "International and intraregional remittances are an engine for growth for many economies in Africa providing resilience to financial shocks and improving livelihoods. Enabling lower rates and powering for-purpose remittances for us is about the direct impact on people's lives."

Technology and digital payments have been identified as a driver in reducing transaction costs of remittances to less than 3% by 2030 as outlined in SDG 10 enabling reduced inequalities within and among countries.