African Tech Team Wins PMI's Challenge Beating Nearly 10,000 Others From Across The Globe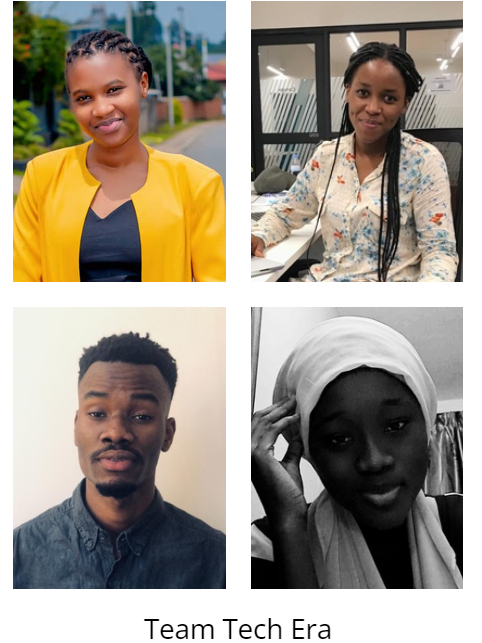 Four students enrolled at the African Leadership University beat 10,000 other Rising Leaders to emerge winners at the first ever global Make Reality Challenge hosted by the non-profit professional association, Project Management Institute (PMI).
The contestants had to bring creative and strategic solutions to life using no-code/low-code tools while making a social impact.
Citizen development is on pace to be the most disruptive agent of change in a generation. Gartner predicts that by 2023, citizen developers will be four times as prevalent as professional developers. By using no-code/low-code platforms in the Make Reality Challenge, Rising Leaders developed solutions to help address some of the world's most pressing issues more quickly and efficiently.
The competition was open to college and university students between 18-24. Nearly 5,900 Make Reality Challenge teams across 65 countries were tasked with identifying a problem and developing a solution related to one of the 17 United Nations (UN) Sustainable Development Goals (SDGs), in support of this year's theme "Disruption for Social Impact." The United Nations adopted the SDGs in 2015 as a universal call to action to end poverty, protect the planet, and ensure that by 2030 all people enjoy peace and prosperity.
Competing as Tech Era, Ms Tuyishime Josiane, Ms Nar Lo Dia, Ms Mukantwari Francoise and Mr Chukwuma Paul, ideated and developed UbuzimaPrivacy, an innovative platform that will help hospitals record patient data online (including testing, results, prescriptions, and illness trajectory).
Studies show that electronic medical records significantly reduce medication errors that can lead to death or pose a serious health risk to patients. In Rwanda, just one such platform called IvuliroTech, created by Karisimbi Technical Solutions, helps hospitals record patient data online and serves only 12 hospitals.
As required by the competition rules, the solution addressed SDG3, Good Health & Well Being.
Speaking of the win, Chukwuma Paul of Team Tech Era said, ""Though one may be overpowered, two can defend themselves. A three-strand rope is not quickly broken. A four-legged hyperstatic system table is stronger than an isostatic system."
Tech Era won $10,000 and an opportunity to participate in an interactive Q&A session at the PMI's Virtual Experience Series 2022: PMXPO, on March 24, 2022. PMXPO is a free, interactive event for the project management profession to learn from key players in the industry, network, earn PDUs and gain valuable knowledge.
"At PMI, we believe in the power of Rising Leaders," said Ashwini Bakshi, Managing Director Europe & Sub-Saharan Africa, Project Management Institute.
"By empowering and enabling them to drive social change through initiatives like the Make Reality Challenge, we're providing the young innovative thinkers an opportunity to build useful solutions to help solve some of the world's biggest challenges. It's exciting to see four young students from Africa win and it speaks to the potential of other Rising Leaders in the region. UbuzimaPrivacy will not only benefit Rwanda but Africa as a whole."
The second place was clinched by Team EmEducation from the Emlyon Business School in France, while the third place went to Sport Sharks from the University of Mumbai and the Institute of Chemical Technology in India. A number of regional prizes were also awarded to teams from around the world.
The top three global winners took home a collective $22,000 in cash prizes. The total prize money was nearly USD40,000.
Advancing teams used no-code/low-code tools and citizen developer technology to make their solution a reality. Throughout the three phases of the competition, teams were judged on various components including user functionality, presentation, impact and scalability, ideation, and Q&A. Judging was conducted by senior staff at PMI, PMI Board past-chair Tony Appleby, PMIEF Board past-chair Ram Dokka, members of the Academic Insight Team and PMI® NextGen Insight Team. Collectively, winning teams were rewarded with nearly $40,000 in cash prizes and PMI networking opportunities.
Nigerian Government Moves to Support Indigenous Startups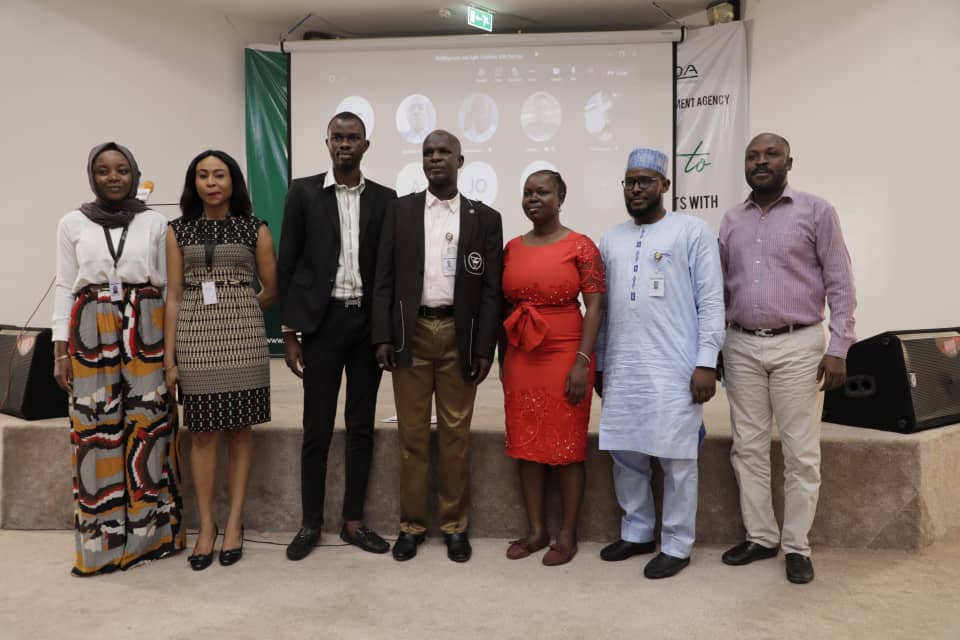 The National Information Technology Development Agency NITDA through one of its subsidiaries, Office for Nigerian Digital Innovation (ONDI), in collaboration with Lotus Beta Analytics Nigeria Limited has commenced a Capacity Building Program for Vibrant Startups with the aim of supporting their Innovative capacities.
Held at the Public Service Institute (PSIN) Kubwa, Abuja, the training centered on Modernization of Legacy Solutions, Migration of On-Premises Business Solutions to the Cloud, Development of Cloud Applications and driving exponential revenue growth.
The Director General of NITDA, Kashifu Inuwa CCIE said the Capacity Building will help the Agency achieve its goal of creating more Innovation do Enterprises (IDEs) in line with the objectives of Digital Innovation and Entrepreneurship Pillar.
Represented by the Acting Director of Digital Economy Development Department, NITDA, Engr Salisu Kaka,noted that it was borne out of the Agency's desire of ensuring the successful implementation of the Present Administration's National Digital Economy Policy and Strategy for a Digital Nigeria (NDEPS) within the stipulated period.
Adding that, "the sudden increase in demand for software and online web-based applications among businesses as necessitated by the COVID-19 outbreak had a positive impact on the growth of DevOps market and led to the growing need of DevOps solution among businesses to streamline the process of software application development by promoting collaboration between various entities of software development lifecycle.
Additionally, the rise in need for continuous and fast application delivery and increase in focus on reducing Capital Expenditures (CAPEX) and Operating Expenses (OPEX) drive the growth of the DevOps market. The global DevOps market size was valued at US$6.78 billion in 2020 and is projected to reach US$57.9 billion by 2030. Therefore,this collaboration is apt and timely in ensuring that our startups benefit from the DevOps market growth" he explained.
He urged participants to make the best use of the opportunity to tap into the growing DevOps market by ensuring that all learnings are translated into meaningful use to scale their businesses and contribute to the nation's economic growth.
On his part, the Managing Director, Lotus Analytics, Mr Ademola Akinbode, who featured virtually said the programme will serve as a springboard to groom tech startups,is also expected to develop Nigeria's Tech ecosystem.
Also in her goodwill message,representative of Nigeria Country Director Microsoft, Mrs Edu-Abasi Chukunweike,lauded the initiative,while pledging Microsoft's readiness to providing the platform required to develop indigenous startups.
Why AfDB Is Targeting 68m Nigerians with $170m Startup Investments-Adeshina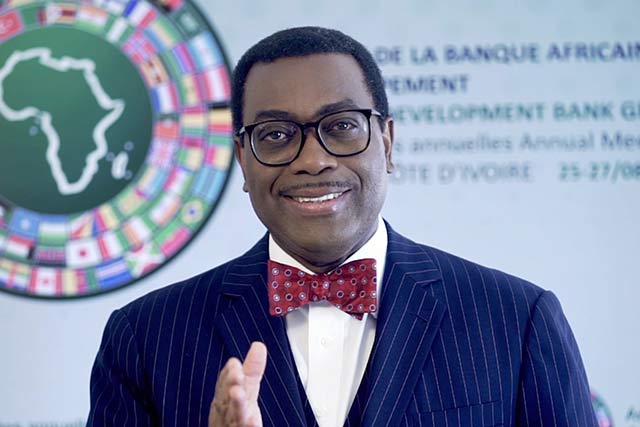 The Board of Directors of the African Development Bank recently approved a loan of $170 million to finance a digital and creative enterprises program in Nigeria.

The investment in Digital and Creative Enterprises Program (i-DICE) is a Federal Government of Nigeria initiative promoting investment in digital and creative industries. It is part of Nigeria's efforts to build back better, greener, and more inclusively, to create more sustainable jobs for the teeming youthful population.

The program targets more than 68 million Nigerians aged 15 to 35 years who are recognized as leaders of innovative, early-stage, technology-enabled start-ups or as leaders of creative sector micro, small and medium sized enterprises. The program is co-financed by the Agence Française de Développement (AFD) and the Islamic Development Bank (IsDB).

"Governments have a much greater role than just policy making. They need to be innovative and create an enabling environment that includes infrastructure and de-risking to harness private sector investments in key growth sectors," said African Development Bank President Akinwumi A. Adesina.

The investment in Digital and Creative Enterprises Program will also support the leaders through enterprise support organizations – groups that support, train, and sometimes fund entrepreneurs – including innovation hubs, accelerators, venture capital and private equity firms. Bank financing of i-DICE will help the Government initiative further consolidate Nigeria's position as Africa's leading start-up investment destination and as a youth entrepreneurship hub.

"This program is among the latest series of our operations meant to bolster the implementation of the Bank's Jobs for Youth in Africa Strategy. Given that tech-enabled enterprises cut across all the economic growth sectors, the program's focus on the digital sector will deepen Nigeria's job creation efforts," said Beth Dunford, Bank Vice President for Agriculture, Human and Social Development.

The initiative will stimulate investments in 226 technology and creative start-ups and provide non-financial services to 451 digital technology and small and medium enterprises. The program is expected to create 6.1 million direct and indirect jobs, of which the Bank's financing will support the creation of about 850,000 jobs. The value added to the Nigerian economy connected to the program is estimated at $6.4 billion.

The program will boost Nigeria's venture capital market through independently managed funds focusing on digital and creative enterprise. These funds aim to attract an initial capitalization of $433 million in private and public sector financing.

"This program will generate significant economic benefits to Nigeria," said Lamin Barrow, Director General of the Bank's Nigeria Country Department. "The program interventions will help respond to the challenges of youth employment in Nigeria, which could intensify without scalable interventions. I want to recognize the strong country ownership, under the leadership of Vice President Osinbajo," he added.

The African Development Bank's active portfolio in Nigeria comprises 57 operations across 30 public and 27 private sector operations, valued at about $4.61 billion. The i-DICE Program aligns well with the Bank's strategic priority areas, better known as the High 5s – specifically, "Industrialize Africa," "Improve the quality of life for the people of Africa," and "Feed Africa."
Stakeholders Laud Nigerian Startup Bill Big Tent Approach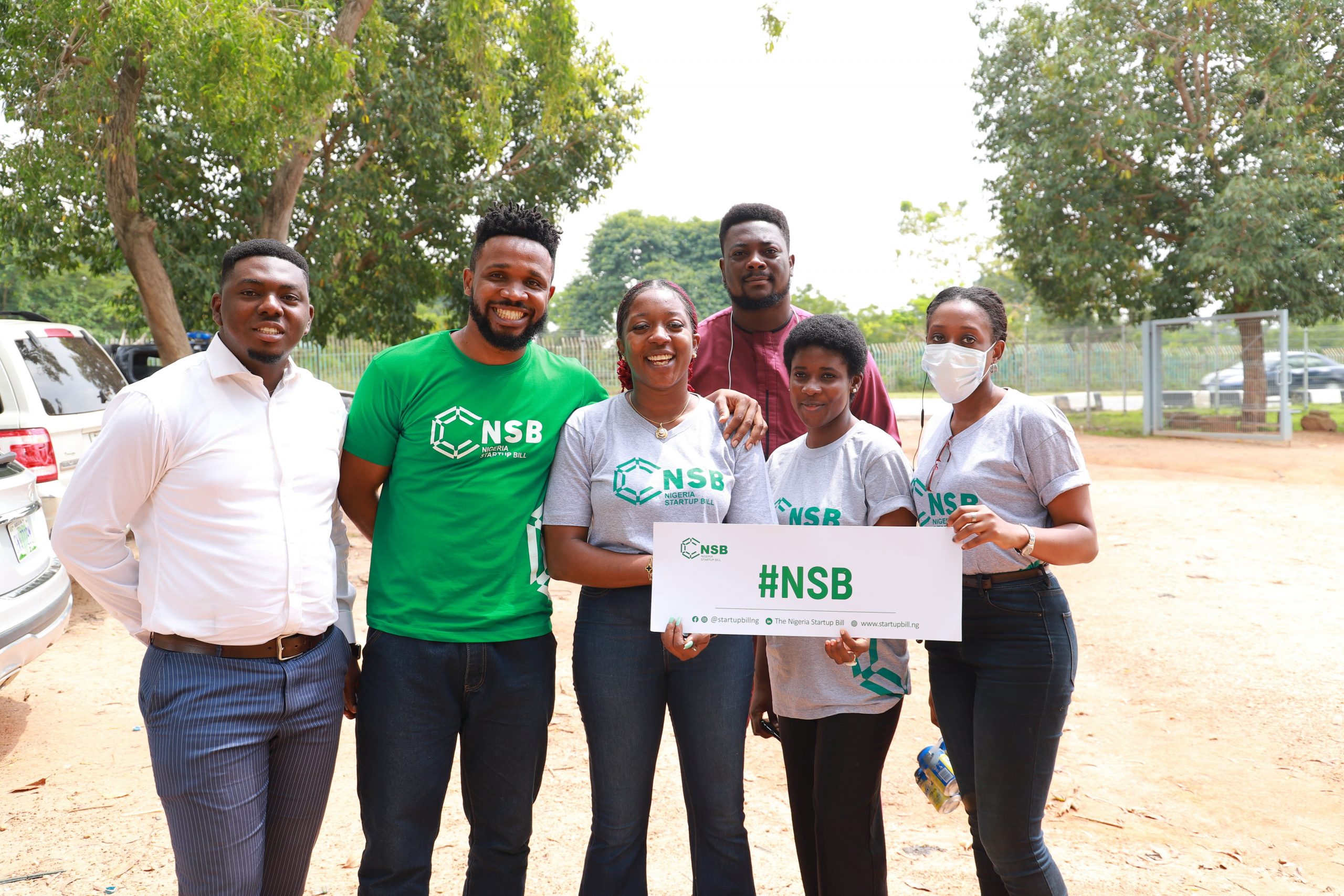 Stakeholders in the Nigerian Startup Bill (NSB) have lauded the collaborative efforts that birthed the bill, saying the approach will further deepen the country's technology ecosystem and enable a sector on the cusp of exponential growth.
The Bill has come about through a Big Tent Approach – close collaboration between the Presidency, the Federal Ministry of Communications and Digital Economy, the Nigerian Export and Promotion Council and wider government bodies with almost 300 volunteers and private sector players participating, notably venture capital investors Future Africa and Ventures Platform, legal firms TLP Advisory and Aelex, policy advisors Advocacy for Policy And Innovation (API) and Innovation for Policy Foundation, and media organisations TechCabal and Wimbart. Google Nigeria and the UK-Government, through the West Africa Research and Innovation Hub and the UK-Nigeria Tech Hub, are also backing the bill.
The NSB will create an enabling environment for Nigerian startups to thrive, and the legislation addresses challenges such as disruptive regulation, weak infrastructure and difficulties accessing capital, particularly for non-fintech businesses.
The Presidency and leaders of the Nigerian technology industry have worked on the bill which has now been approved by the Federal Executive Council and is being sent to the National Assembly by President Muhammadu Buhari.
The Federal Executive Council approved the bill on Wednesday, December 15, 2021. The Bill will ensure regulatory support as Nigeria continues to attract hundreds of millions of dollars of international investment.
Praising the Big Tent Approach, Adaeze Sokan, Country Director at the UK-Nigeria Tech Hub said "the inclusive and collaborative process is laudable and can serve as a framework for policy formulation in the country."
The NSB aims to provide a platform where startups can continuously engage regulators. Its key objectives include regulatory certainty, local content and providing an enabling business environment. There will be more support for local angel investors, funds and incubators, alongside national co-investment schemes and incentives for investing in early stage startups. In addition, policy designed to reduce currency constraints will have broad reaching impacts on the ability for startups to raise and expand internationally. In terms of infrastructure, the Bill will lead to tech parks, subsidised local data facilities, better broadband connectivity and open-source data.
Despite having the highest number of startups on the continent, currently estimated at 750, Nigeria ranks below countries like South Africa, Kenya, and Tunisia in terms of business friendliness. While Kenya and Tunisia have passed their Startup Bills into law and South Africa are in the process of passing theirs, the results of boosting business friendliness will be significant. With an already flourishing, world renowned tech ecosystem in place, a more robust macro environment will enable Nigerian startups to further their missions, power the economy, create more good jobs and propel the country's development in a globally competitive context.
In just two decades Nigeria has fostered two indigenous unicorns [companies valued at over $1billion], despite the country's infrastructure and regulation not keeping up with the pace of disruption by the tech sector. Nigeria has also served as the key market for five of the continent's unicorns (Interswitch, Andela, Jumia, Opayand Flutterwave) and is the giant of African tech in terms of the country's ability to attract investment.
Between 2016 and 2020 Nigerian startups were the most funded on the continent, raising $1.58 billion in venture capital and representing 27% of the overall deal volume, closely followed by Kenya. The NSB is expected to accelerate this progress and lead to many more Nigerian unicorns in years to come.
"The NSB is one among a series of key activities the Presidency is using to drive the building of a more sustainable ecosystem for young people in Nigeria to thrive and scale," said Oswald Osaretin Guobadia, Senior Special Assistant to the President on Digital Transformation and the NSB Lead.
Securing jobs for Nigeria's youthful population is a key challenge for the government, and the NSB is aimed directly at fostering new talent in the growing technology and start-ups sectors. By providing for regulation around startup registration, tax incentives, talent development, university-industry collaboration, and increased public tech procurement, the NSB will ease barriers to entrepreneurship and innovation.
Kola Aina, Founder and General Partner of Ventures Platform Fund, added, "the bill is being proposed to provide an enabling environment for the growth of startups and guard against different challenges faced by startups such as seemingly disruptive regulations, lack of regulatory certainty and weak infrastructure like broadband, open data, and digital platforms that limit the optimization of the many benefits of the digital economy."
The Bill serves as common ground for the tech community and regulators, enabling founders to build with more confidence while providing regulators with the tools to ensure that consumers are adequately protected. This will, in turn, benefit the Nigerian economy at large and appease stakeholders involved in animosity in recent times.