Why NCC and Lagos Business School are Rethinking Capacity Building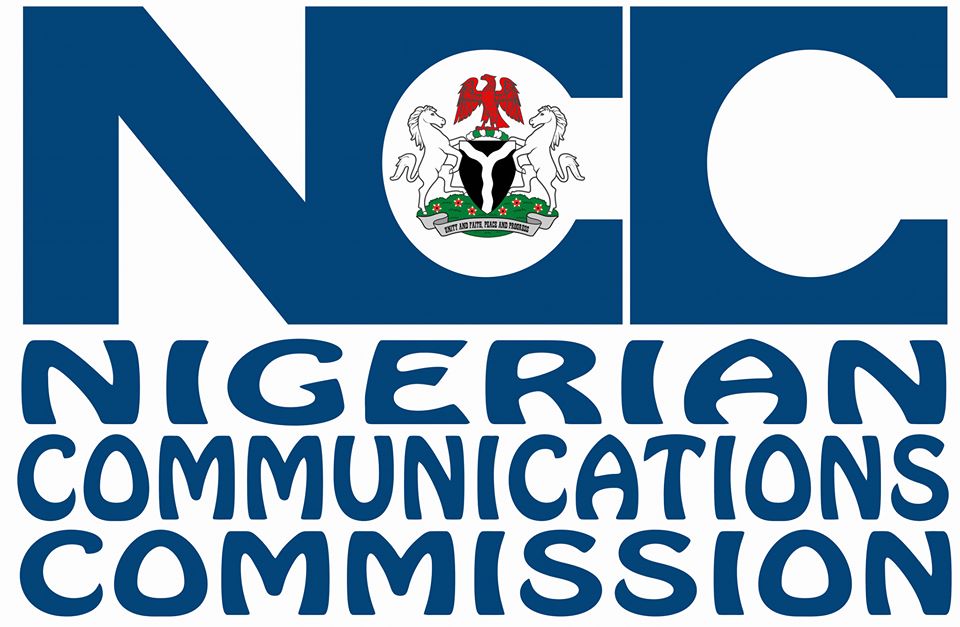 The Nigerian Communications Commission (NCC) and the Lagos Business School of Pan-Atlantic University are considering forging a partnership that will result in developing customised capacity building interventions and overhauling of existing training courses offered by the LBS to address critical areas of needs of the Commission's human capital development.

The Executive Vice Chairman (EVC) of the NCC, Prof. Umar Danbatta, emphasized the imperative of such collaboration during a visit of an LBS delegation led by the School's Director, Executive Education, Victor Banji, to the Commission's Head Office in Abuja recently.

The EVC spoke through NCC's Executive Commissioner, Stakeholder Management, Adeleke Adewolu, who received the LBS delegation (alongside other senior management staff of the Commission) on behalf of the EVC.

Addressing the visiting team, Adewolu said NCC constantly engages in staff training as part its strategy to build managerial and technical skills required to manage the ever-dynamic telecoms regulatory environment in Nigeria.

Adewolu said while LBS, has been a training partner of NCC over the years and currently provides some classes of capacity building to staff of the Commission, it has become necessary to expand the training scope by ensuring that other customized programmes that target specific needs of Commission's human capital are designed by the School in collaboration with NCC team to meet strategic objectives and enhance the relationship of the two organisations.

Among the areas of interest to the Commission are courses on performance appraisal management, policy formulation and execution, risk management, technical report writing, telecoms-related training, tariff and competition management, as well as basic training on policy formulation and implementation, social media training, audio-visual editing, among others.

"I thank the LBS for its collaboration with NCC over the years in the area of human capital development. However, we expect that LBS will work with NCC to see how we can collectively overhaul the existing courses and bring new course to NCC's attention which we would, in turn, subject to our training need analysis (TNA). This may result in a review of ur existing Memorandum of Understanding (MoU) towards making our relationship much stronger and more mutually beneficial," Adewolu said.

The Executive Commissioner also explained that though NCC is a regulatory agency, it has seen the need for indigenous digital skills development in Nigeria, and that explained the creation creation of the Digital Bridge Institute (DBI), by the Commission to meet the human capital needs of the burgeoning telecom, and broadly, the ICT sector.

According to Adewolu, other areas of focus in meeting educational needs of the sector, include indigenous digital skills development, sponsoring of hackathon, provision of research grants to the academia, endowment of professorial chairs in universities, and the acceleration of digital infrastructure deployment across the country to boost digital literacy and skills for Nigeria's socio-economic development.

Speaking earlier on the purpose of the visit to the Commission, Banji of LBS, said the business school wishes to serve as a strategic capacity development partner to NCC for its teaming staff; revisit LBS's existing MoU for necessary enhancements; as well as offer corporate governance, board leadership and management development programmes to enhance corporate effectiveness.

Banji also commended the NCC for its role in ensuring effective digital transformation in Nigeria. "As the Commission responsible for creating an enabling environment for telecom operators and allied stakeholders in the industry, as well as ensuring the provision of qualitative and efficient telecommunications services throughout the country, NCC has earned a reputation as a foremost Telecom regulatory agency in Africa," Banji said.

In addition, the LBS Executive stated that while his organisation will continue to play a prominent and leading role in building leaders with integrity for Nigeria, Africa, and the world, it also believes that with effective directors and leaders in the public sector organisation such as the NCC, Nigeria will be managed more efficiently for greater value and sustainable growth.

"Our conviction at LBS is that telecommunications penetration is one of the critical developments required to transform poverty into prosperity. Our thesis is simple:  the access to and use of mobile telephony contributes to the health of the population and efficiency of the economy. It is equally a lever for poverty reduction as contained in Goal One of the Sustainable Development Goals (SDGs), Banji declared to emphasize the centrality of telecoms as an enabler of development.
TeamApt Collaborates with Ingressive for Good on 2nd Edition of Women in Tech Internship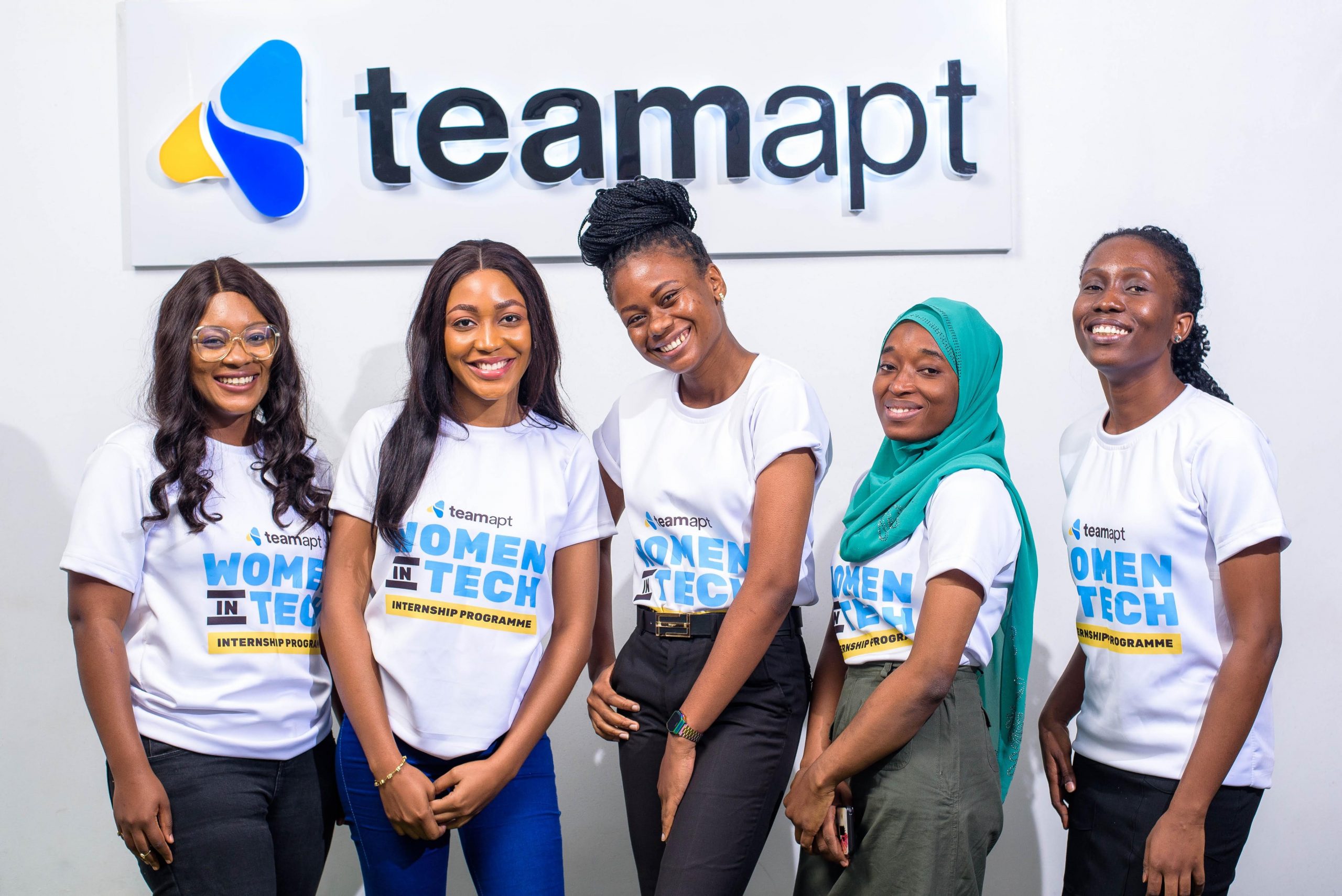 TeamApt, one of Nigeria's leading Fintechs providing a financial platform for businesses is now accepting applications for its 2022 Women in Tech internship program tagged 'The Apt 5'.
This year, it is leveraging the Ingressive for Good community to ensure access to the opportunity for as many women as possible. With more than 150,000 businesses and 16 million end users in Nigeria using TeamApt's products Moniepoint and Monnify every month, the company is committed to ensuring access and growth for the underserved.
This Women in Tech paid internship program is in alignment with its mission to provide financial happiness for all by offering the tools they need to succeed.
In line with their mission to increase the earning power of African youths through tech training and the power of work, Ingressive for Good has built a community of over 100,000 individuals, training 80,000 and driving women-focused tech training for African youths. Their strong foundations in the African tech ecosystem is what made the partnership for this internship program possible.
Director of Brand and Corporate Communications at TeamApt, Edidiong Uwemakpan said TeamApt is committed to building the tech talent pipeline across Africa and have partnered with a number of universities to facilitate this.
Uwemakpan disclosed that the Women in Tech internship program, ensures that more women have access to the kind of opportunities that can fast-track their careers in technology, adding that some interns from the last cohort are already full-time engineers with the organisation.
"Training and mentorship is great but we need more tech companies to boldly help women kickstart their tech careers by giving them a chance to build the experiencebased on their learning. Beyond panels, and words, bold and direct action like this one, makes a lot of difference. We have had women's lives change forever just because they landed one internship.
"A woman in our community now earns 10x what she used to earn last year because ofa tech internship that skyrocketed her tech career, landing her a full-time role. So, if you know a woman who will benefit from this, tell them about it. We are indeed proud to be a catalyst for such a great initiative," cofounder of Ingressive for Good, Blessing Abeng remarked.
PMI Introduces New Online Course Series for Organisational Transformation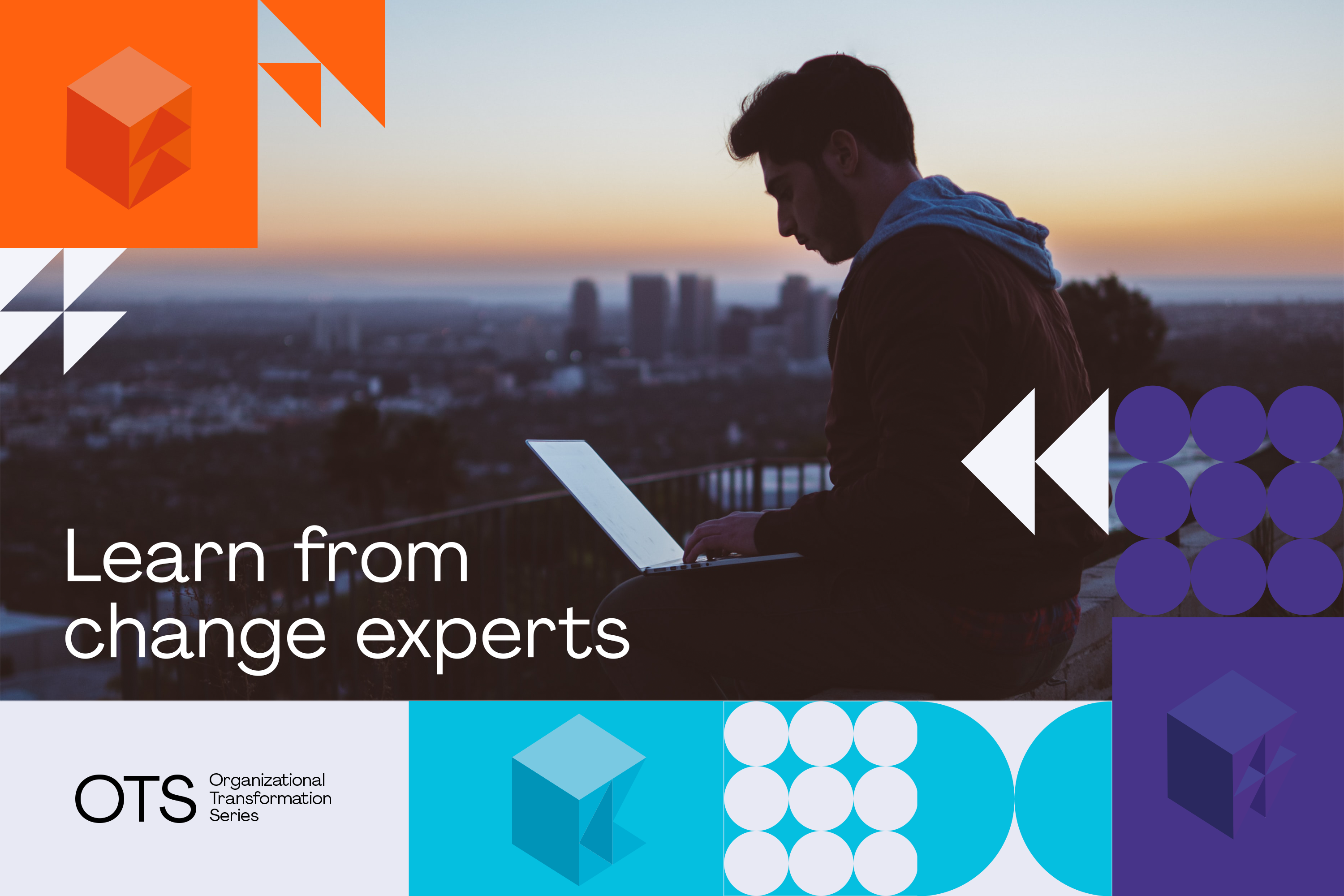 Project Management Institute (PMI), the world's leading association for the project management profession, today launched the PMI® Organisational Transformation (OT) Series, a full suite of online courses and resources dedicated to helping lead successful business transformation.
Many organisational leaders seek to find the balance between effectively running and simultaneously evolving their organisation, and the OT series provides project professionals, leaders, aspiring leaders, and their teams with the building blocks and fundamental knowledge needed to understand how to transform efficiently and effectively.
When individual employees, project managers, and their teams understand the processes of supporting and leading transformation efforts, and have the necessary skills to do so, businesses can keep pace and continue to deliver value to their stakeholders.
However, recent research from PMI and PwC found that the major barrier to employees developing capabilities is a lack of organisational prioritisation of learning and development (L&D). The same study found that 40% of project professionals see the biggest share of L&D budget going to training on specific tools, processes, and methodologies, which is important, but there is not as much investment in the power skills and business acumen skills needed to influence transformation. To ensure future success and growth, organisations must prioritise upskilling their workforces with the specific skills and frameworks necessary to effectively transform from within.
"Today, organisations are operating in light years. Innovations now happen in seconds and businesses have to not only be prepared but must always be one step ahead," said Ashwini Bakshi, Managing Director Europe and Sub Saharan Africa at Project Management Institute (PMI). "Birthed by the COVID-19 pandemic, transformation has become the DNA of companies that seek to excel in a competitive business environment. Without constant innovation, purpose, monitoring trends, and evaluating technologies to enhance and speed up deliveries, businesses can fall behind in a post-pandemic world."
The OT Series helps users hone the power skills and business acumen needed to meaningfully partake in transformation initiatives by teaching the processes, best practices, frameworks, and strategies behind large-scale organisational transformation efforts over three online courses: Foundation, Implementation, and Orchestration.
NCC Equip 60 Graduates With Digital Skills and ICT Tools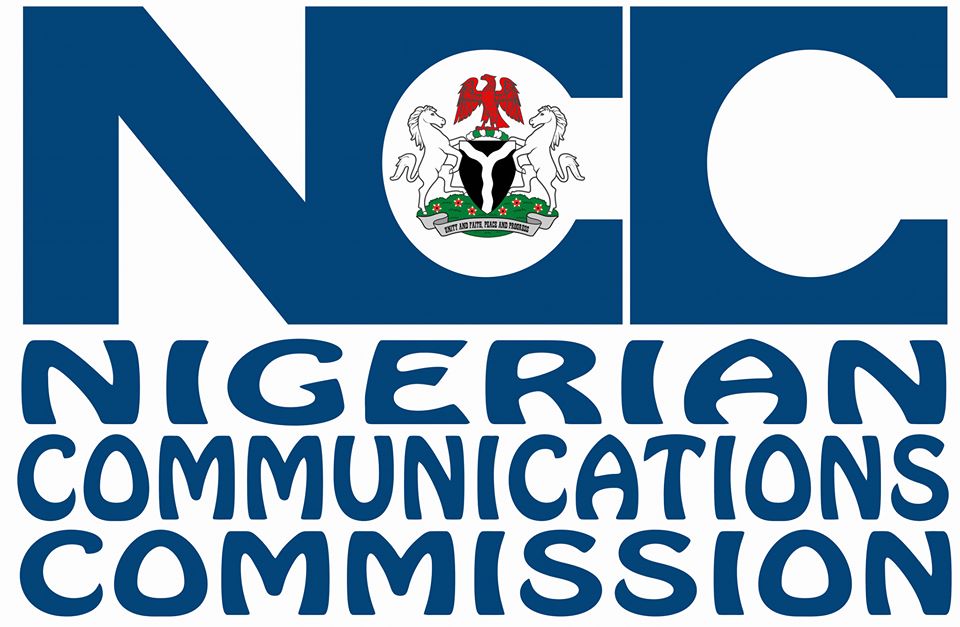 The Nigerian Communications Commission (NCC) recently fulfilled its pledge to provide additional practical training for the maiden graduates of the 9mobile/Digital Bichi Emirate Entrepreneurship Initiative.
The two-week training conducted at the Digital Bridge Institute (DBI) Kano provided 60 graduands with skills training in six key areas of mobile devices repairs, solar installation & maintenance, digital marketing, graphic design, web design, and video edition & animation.
Speaking during a special event to mark the end of the training, the executive vice chairman of the NCC, Professor Umar Garba Danbatta, represented by the head of Broadband Unit, Special Duties Department, NCC, Engr. Babagana Digima congratulated the graduands, His Highness Alhaji Nasiru Ado Bayero and the faculty for facilitating the training.
He said, "I will like to acknowledge our collective efforts here today, particularly to the Bichi Emirate under the visionary leadership of His Highness, the Emir, Alhaji Nasiru Ado Bayero, for conceiving the Digital Bichi Initiative, Advancing Digital Opportunities Foundation (ADOF) for facilitating the training and 9mobile for providing technical support to the graduands.
"We also recognize DBI for designing the practical skills training, providing trainers and their facility, and the Commission for its sponsorship and provision of a laptop for each of the participants to help them towards being independent and becoming self-employed, which is the expected outcome of the training."
Commending the NCC for putting together the advanced digital skills training, Chairman, Board of Directors, EMTS, and Emir of Bichi, His Highness, Alhaji Nasiru Ado Bayero said, "You will recall that during my coronation lecture in August, the EVC of the NCC promised to compliment the training received by the first set of graduates we produced. What we are witnessing today is the fulfillment of that promise.
"We are most grateful for the support we continue to receive from the NCC and our other partners. We are confident that this initiative will enjoy growth and sustainability as long as our partners remain firmly behind us. I urge all graduates to make the best use of the training they have received and continue to improve on themselves. On our part, we will continue to strive to make more opportunities available to our people in the journey to continue to empower and improve their lives."
The event was attended by representatives from 9mobile, NCC, DBI and Bichi Emirate.