TTSWG Opens Nigerian Secretariat, Seeks Membership Growth  

Telecommunication and Technology Sustainability Working Group (TTSWG), a Nigerian pro-technology and non-governmental organisation that advocates for sustainability in the ICT sector, announces the launch of its secretariat in Lagos, Nigeria.
TTSWG's main vision is for Nigeria to be an inspiration to other developing countries in adopting sustainability best practices. Potential member organisations that fit the criteria for joining TTSWG stand to gain several attractive privileges such as, access to networking opportunities with other industry players, regulators, and key industry decision-makers.
In addition, TTSWG offers its members the opportunity to define the sustainability direction for the telecommunication and technology industries.
In order to address a wide range of issues concerning sustainability in the ICT sector, the organisation has released a number of publications on ttswg.org, its website, which include: "Tech for Good Initiatives in Nigeria"; "Managing ICT Emissions and Environment Pollution in Nigeria"; and "50 Financially Impactful ICT Innovations in Nigeria".
TTWSG has secured national partnerships and is working closely with critical organisations in the ICT sector on its advocacy for industry sustainability, including the Federal Ministry of Science and Technology (FMST); National Environmental Standards and Regulations Enforcement Agency (NESREA); the Nigerian Communications Commission (NCC); and the National Agency for Science and Engineering Infrastructure (NASENI).
3.2 billion People Lack Broadband Internet -GSMA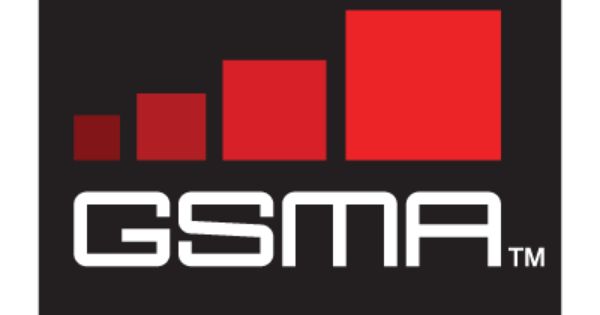 Around 3.2 billion people who are covered by networks are still unable to reap the benefits of this connectivity, due to lack of skills, knowledge, affordability, relevant content and other factors, a report has revealed.
The Seventh Annual GSMA SDG Impact Report, released on Wednesday, showed that, six years after becoming the first industry to commit to the SDGs, the mobile sector continues to increase its contribution to the achievement of all 17 goals; however, despite mobile operators' continued commitment to the 2030 agenda there is still a long way to go.
A combination of global conflict, growing food and energy poverty, economic uncertainty, and the ongoing impacts of Covid-19 are creating significant headwinds, currently threatening SDG progress worldwide. In the face of these challenges, the report highlights the crucial role mobile connectivity and connected technologies can play as enablers, supporting countries as they 'build forward better' in pursuit of economic recovery and resilience.
The report demonstrates that those without access, in contrast, are most vulnerable to economic and social disruption, and risk falling further behind as the world emerges from the pandemic, especially as online services become even more integral to society.
Renewables – The Energy of the Future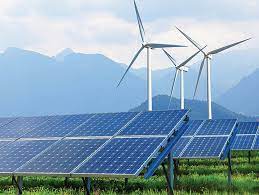 The net-zero carbon emissions ambition of world leaders is accelerating the global shift away from hydrocarbon-based energy sources and towards renewables. Many governments are making sustainable investments a strategic thrust and are using policies and incentives to drive innovation in renewable energy technologies.
As a result, Agusto & Co anticipates that the world's capacity to generate electricity from solar panels, wind turbines, and other renewables will grow significantly in the next few years. In 2022, a projected $472 billion will be invested in renewable energy, 44% more than in 2017, when $326 billion was spent[1].
According to the International Energy Agency (IEA), renewables will account for about 95% of the increase in worldwide power capacity by 2026[2], with solar photovoltaics (PV) alone accounting for more than half of the anticipated expansion.
Nigeria is not excluded from this pursuit of carbon neutrality, being one of the 195 nations that are party to the United Nations Paris Agreement – a pact that seeks to combat climate change by reducing greenhouse gas emissions. In addition, Nigeria has undertaken to cut its greenhouse gas emissions by 20% between now and 2030 and to attain net-zero emissions by 2060.
Modern Solutions to Age-old Problems?
However, Agusto & Co is of the opinion that Nigeria's aspirations are rather lofty considering that the country is still grappling with inadequate electricity supply from the national grid as unmet demand is estimated at approximately 20,000 megawatts (MW)[3]. With rapid industrialisation, population and income growth, this supply gap is expected to widen.
The challenges confronting the Nigerian power sector are well documented, over-laboured and cut across the industry's entire value chain. They were summarised by a World Bank study[4] in 2020 where it was revealed that about 47% of Nigerians lack access to grid electricity and those who do have access, face regular power outages.
Nigeria's current energy mix is heavily skewed towards gas, with 23 thermal plants contributing 76% of the total installed generating capacity. However, years of underinvestment in the domestic gas market as a result of price controls, regulatory obstacles and pipeline vandalism have put question marks on the commercial viability of gas supply to the power sector.
Agusto & Co estimates that renewable energy sources (such as wind and solar) in Nigeria, which are frequently proposed as alternatives to gas, are still in their infancy and are not commercially viable on a sufficient scale to diversify the country's energy mix.
A Case for Renewable Energy in Nigeria
Given its abundant and diverse natural resources, Nigeria is capable of producing significant amounts of clean and renewable energy (particularly solar energy). The country is located within a high sunshine belt and has significant solar energy potential as a result. According to the Nigerian Meteorological Agency (NIMET), the average annual daily sunshine in Africa's largest economy is 6.25 hours[5].
Nigeria's Northern region enjoys average solar radiation of about 25.2MJ/m2 (megajoule/square meter) per day, with an average of 12.6MJ/m2 in coastal areas[6]. Wind speeds ranging between 2.5m/s and 6.5m/s[7] in the Northern region of Nigeria, owing to the large expanse of dry land, also present opportunities to generate wind power, while biomass remains a potential and untapped source of bio-energy given the amount of waste produced.
While grid-connected electricity supply remains the cheapest source of power in Nigeria, it is not always economically efficient to construct gas pipelines and/or transmission cables to some remote villages with very little demand for electricity. Agusto & Co believes that this underscores the need to expand the current energy mix to include renewables.
Renewable energy plants can be constructed in remote areas as an alternative to running several kilometres of transmission cables, which are subject to vandalism. The poor and erratic power supply from the national grid also provides opportunities for small-scale renewable projects for individual households.
Also, a decentralised energy production system is pertinent to address the transmission and distribution challenges plaguing the Nigerian power sector, which is provided by the use of solar energy. Nigeria's market for electrification is ripe, with an estimated 215 million[8] people and an annual population growth rate of 3%. Given the appropriate regulatory support, Agusto & Co forecasts significant investment in renewables.
Two Birds, One Stone
Renewable energy is the fastest-growing energy source globally and many industry experts consider it to be the energy for the future with projections of as much as 85% of global power output coming from renewables (mostly solar and wind) by 2050[9]. Agusto & Co expects that with growing awareness of climate change and environmental sustainability, more Nigerian organisations will opt for renewables, driving their increased adoption – particularly solar energy – in keeping with the global trend.
This would place Nigeria firmly on track to effectively kill two birds with one stone by accomplishing its national goal of increasing energy output sufficiently to overcome the domestic power supply shortfall and putting itself on a solid route to meeting its international commitment to achieve zero emissions by 2060[10].
---
[1] https://iea.blob.core.windows.net/assets/b0beda65-8a1d-46ae-87a2-f95947ec2714/WorldEnergyInvestment2022.pdf
[2] https://www.iea.org/news/renewable-electricity-growth-is-accelerating-faster-than-ever-worldwide-supporting-the-emergence-of-the-new-global-energy-economy
[3] NERC
[4] https://www.worldbank.org/en/news/press-release/2020/06/23/nigeria-to-keep-the-lights-on-and-power-its-economy
[5] https://businessday.ng/energy/power/article/achieving-renewable-energy-projection-hinge-on-effective-rd-human-capacity/
[6] Sweetcrude Reports
[7] New Era Energy
[8] https://www.worldometers.info/world-population/nigeria-population/
[9] https://www.irena.org/-/media/Files/IRENA/Agency/Publication/2018/Apr/IRENA_Report_GET_2018.pdf
[10] https://www.spglobal.com/commodityinsights/en/market-insights/latest-news/energy-transition/110321-cop26-nigeria-vows-to-reach-net-zero-by-2060-but-stresses-role-of-gas
Pantami, Danbatta, Telecom Stakeholders To Brainstorm at NITRA's ICT Growth Forum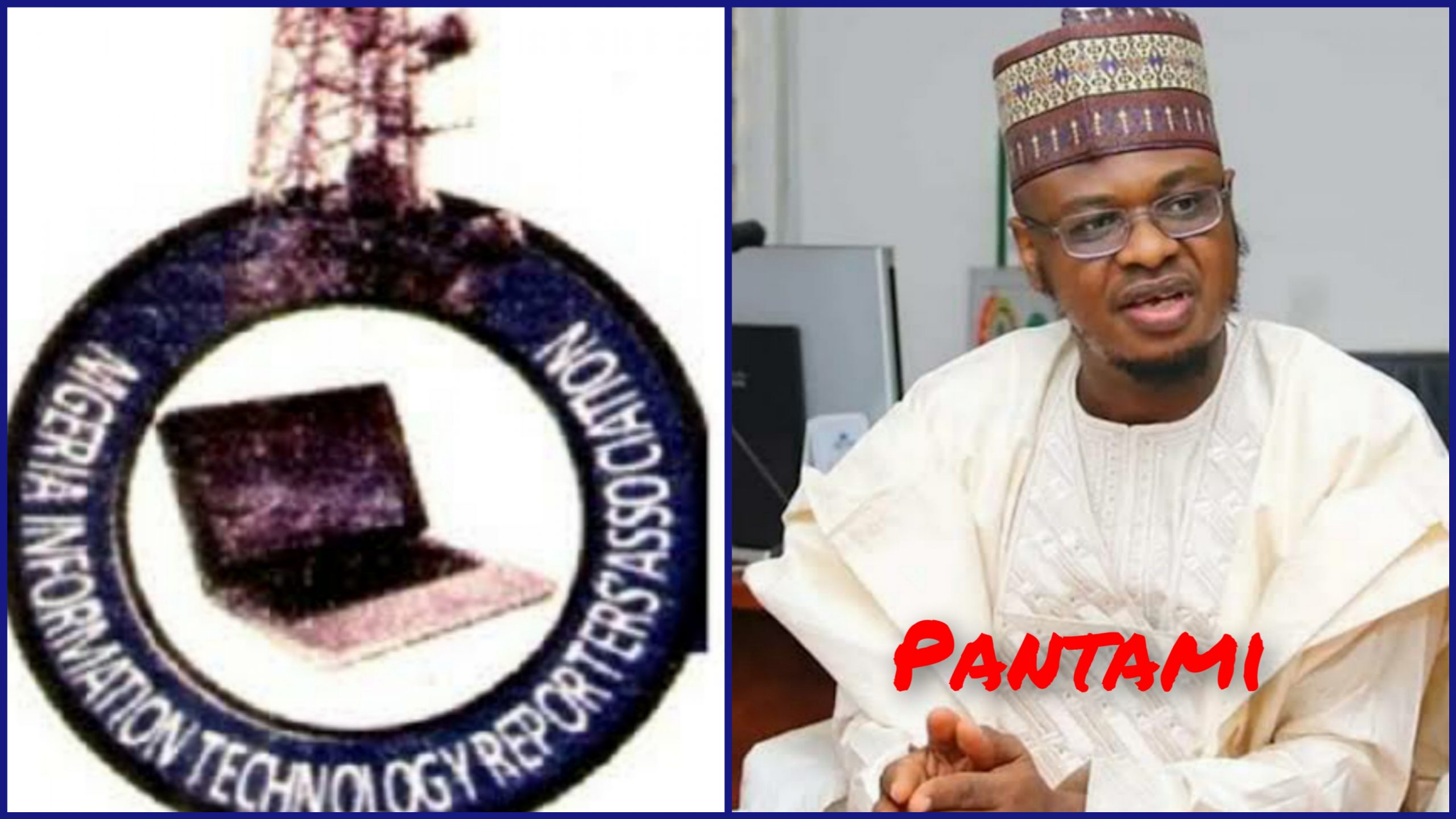 The Minister of Communications and Digital Economy, Prof. Isa Ali Ibrahim Pantami, is billed to lead stakeholders to x-ray and chart the growth of the technology industry in the second edition of the NITRA ICT Growth Conference in Lagos.
The event, which is scheduled to hold at the Lagos Oriental Hotels on September 29, 2022, with the theme "Creating a Digital Ecosystem in Nigeria: The Hurdles, The Gains", is being organised by the Nigeria Information Technology Reporters Association (NITRA), an umbrella body of technology media practitioners in the country.
Speaking on the upcoming event, the chairman, NITRA, Mr. Chike Onwuegbuchi noted: "The theme of this year conference is aimed at the various efforts by governments and private sector towards a digitalized Nigeria."
"Specifically, the forum will offer stakeholders the opportunities of reassessing and reinvigorating some policies to make maximum impact in the growth of ICT in Nigeria. This is a growth conference, and stakeholders will be allowed to speak out on what the growth indices should be." he said.
Expected at the event, will be the executive vice chairman, the Nigerian Communications Commission (NCC), Prof Umar Garba Danbatta; the director-general of the National Information Technology Development Agency (NITDA), Mallam Inuwa Kashifu Abdullahi, The governor of the Central Bank of Nigeria (CBN), Mr. Godwin Emefiele;
Others are: CEOs of other government, private ICT companies, industry associations such as NCS, CPN, ALTON, ATCON, ISPON, NiRA and ITAN and the media. They will discuss and find ways of accelerating growth in the industry to achieve federal government set targets and policies, including those in policy documents of the Federal Ministry of Communications and Digital Economy, the NCC and NITDA.
These documents include NITDA's Strategic Roadmap and Action Plan (SRAP 2021-2024); The Nigerian Cybercrime Act of 2015; the National Policy for the Promotion of Indigenous Content (NPPIC); The National Telecommunications Policy; the Nigerian National Broadband Plan (NNBP) 2020-2025; National Digital Economy Policy and Strategy (NDEPS), the CBN Monetary Policy, among others.
As part of the event, special recognition awards will be given to some industry players that have played strong roles in the growth of ICT in Nigeria, and still contributing to the development of the industry. The Awards will also be for those companies and individuals, who through their innovativeness have revolutionized the ecosystem they play in.