TTSWG Opens Nigerian Secretariat, Seeks Membership Growth  

Telecommunication and Technology Sustainability Working Group (TTSWG), a Nigerian pro-technology and non-governmental organisation that advocates for sustainability in the ICT sector, announces the launch of its secretariat in Lagos, Nigeria.
TTSWG's main vision is for Nigeria to be an inspiration to other developing countries in adopting sustainability best practices. Potential member organisations that fit the criteria for joining TTSWG stand to gain several attractive privileges such as, access to networking opportunities with other industry players, regulators, and key industry decision-makers.
In addition, TTSWG offers its members the opportunity to define the sustainability direction for the telecommunication and technology industries.
In order to address a wide range of issues concerning sustainability in the ICT sector, the organisation has released a number of publications on ttswg.org, its website, which include: "Tech for Good Initiatives in Nigeria"; "Managing ICT Emissions and Environment Pollution in Nigeria"; and "50 Financially Impactful ICT Innovations in Nigeria".
TTWSG has secured national partnerships and is working closely with critical organisations in the ICT sector on its advocacy for industry sustainability, including the Federal Ministry of Science and Technology (FMST); National Environmental Standards and Regulations Enforcement Agency (NESREA); the Nigerian Communications Commission (NCC); and the National Agency for Science and Engineering Infrastructure (NASENI).
How NCC Will Achieve 70% Broadband Penetration Target- Danbatta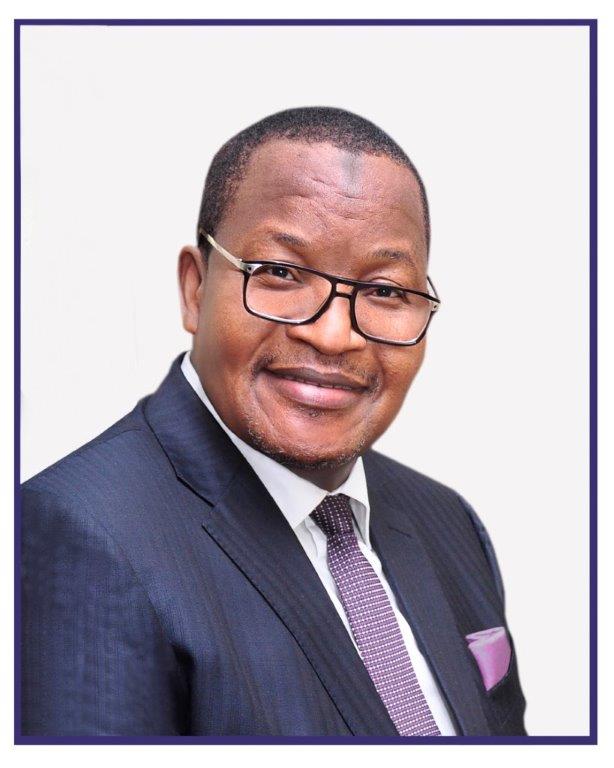 The national target to achieve 70 per cent broadband penetration by 2025 is receiving renewed attention from the Nigerian Communications Commission (NCC), which promises 50 per cent before the end of 2023.
This promise was one of the highlights of the special media chat with executive editors and media chiefs in the northern part of the country, hosted by the Executive Chairman of the Commission, Prof. Umar Danbatta, to unveil his achievements since the resumption of office till date.
At the occasion, where Danbatta informed the media chiefs that Fifth Generation (5G) services subscriptions have already hit half a million in subscription, the various efforts of the Commission to improve broadband penetration are yielding fruitful results with the current estimates as at July 2023 standing at 47.01 per cent.
Using the extant reviewed five-pillar Strategic Vision Plan as building block, the EVC spoke to 119 milestones achieved under the five strategic pillars, including regulatory excellence, universal broadband, market development, digital economy and strategic collaboration.
Danbatta said through effective implementation of NCC's mandates under his leadership and cooperation of internal and external stakeholders since 2015, telecommunications industry in Nigeria has achieved remarkable milestones under our leadership. "While we acknowledge the challenges encountered by the industry, we have also witnessed explosive growth, improved regulatory standards, and digital innovations that have garnered global recognition," he said.
While reeling out impressive statistics that have characterized his leadership at NCC from 2015 to date, the EVC said active telephone subscribers had increased from less than 150.7 million to 218.9 million, representing a teledensity growth of 115.70 per cent from 107.87 per cent in 2015.
Through stimulating broadband infrastructure across the country, Danbatta said broadband penetration, which stood at 6 per cent in 2015 has increased significantly to 47.01 per cent as of July, 2023, enhancing over 89.73 million subscriptions on 3G, 4G and 5G networks in the country. Additionally, general Internet subscriptions have reached 159.5 million up from less than 100 million in 2015.
"Also, from 8 per cent contribution to the Gross Domestic Product (GDP) in 2015, telecommunications sector now contributes 16 per cent quarterly to the Nigerian economy as of the second quarter of 2023. besides, following the authorization of more telecommunications companies to operate in the Nigeria's telecoms sector, the investments profile has increased tremendously from $38 billion in 2015 to $75 billion currently and this keeps growing daily. From the sales of Fifth Generation (5G) C-Band Spectrum, the NCC has generated over $847.8 million for the Federal Government," he said.
Danbatta, who has received a gallery of awards nationally, regionally and globally in recognition of the outstanding performance of Nigeria's telecom industry also listed several achievements recorded since 2015.
"Other milestones and initiatives recorded aside the regulatory activities that culminated in the landmark launch of 5G services in Nigeria include the introduction of Spectrum Trading Guidelines, re-farming and re-planning certain spectrum band for efficiency, the emplaced collaborative process for the release of C-Band Spectrum by Nigerian Communications Satellite (NIGCOMSAT) Limited, and introduction of the Expanded Revenue Assurance Solution (ERAS) to address revenue leakages and improve government revenue from the telecoms industry.
"These initiatives also include Licensing of Satellite Earth Stations, issuing of operating licence to SpaceX Satellite, facilitating the landing of additional submarine Cables, such as the Google 2,000km Equiano subsea Internet cable in 2022, listing of MTN on the Nigerian bourse, licensing of Mobile Virtual Network Operators (MVNOs), introduction of new unlicensed millimeter wave spectrum, and regulation of white space spectrum," Danbata said.
Also as part of NCC's commitment under Danbatta's leadership, the Commission has endowed professorial chairs in Nigerian universities and committed over N500 million naira to Research and Development (R&D) in the telecoms sector. "The creation of the Digital Economy Department, the mandate to drive the implementation of the indigenous telecoms sector growth through the operation of the Nigeria Office for Developing Indigenous Telecom Sector (NODITS), are also important strides made by the Commission," he said.
Danbatta said other consumer-focused initiatives of the Commission have also centered on the establishment of Emergency Communications Centres (ECCs) in over 30 States of the Federation and the Federal Capital Territory (FCT). All these centres are operational, as well as the creation of the Computer Security Incident Response Team (CSIRT). The EVC said these two initiatives have been helping consumers to get succour in times of emergencies as well as ensuring effective protection for telecom consumers while online.
The NCC Chief Executive said the Commission has also taken very clear actions on consumer protection, advocacy, information-sharing and education. "These include introduction of data roll-over just before the expiration of subscribed data plans, introduction of the 622 toll-free number for lodging service-related complaints to the Commission, the Do-Not-Disturb (DND) 2442 Short Code for tackling the menace of unsolicited text messages, elimination of forceful/deceitful subscriptions to telecom services on mobile networks, tackling the issue of call masking, ensuring effective Subscriber Identity Module (SIM) registration, launching of National Roaming service and reduction of access gaps to telecom services from over 217 to 97, thereby enhancing access to telecom services by more Nigerians," Danbatta said.
However, Danbatta said while the industry still faces a number of challenges such as vandalism, securing equitable Right of Way (RoW) from governmental stakeholders, as well as multiple taxation and regulation, the Commission has put framework in place to work with necessary stakeholders to overcome the obstacles posed by these challenges and to sustain the growth trajectory which has been the hallmark of telecoms sector as an enabler of socio-economic development in Nigeria.
NASENI and REA To Deploy Renewable Technologies for Rural Areas in Nigeria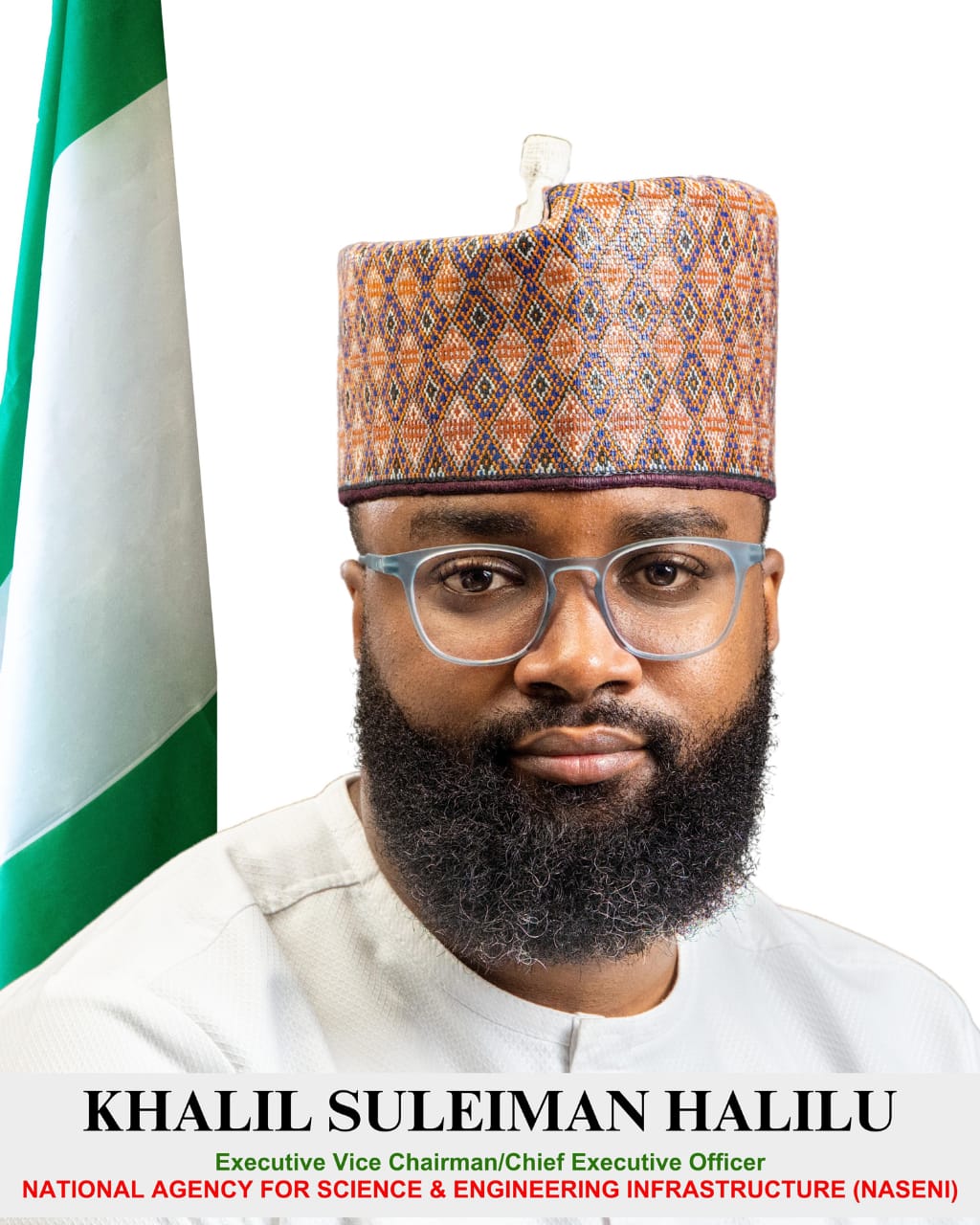 The Executive Vice Chairman/CEO of the National Agency for Science and Engineering Infrastructure (NASENI), Mr Khalil Halilu and the Managing Director/CEO of the Rural Electrification Agency (REA), Mr. Ahmad Salihijo Ahmad have agreed to work together to deploy NASENI Solar resources and other renewable energy technologies, to increase electricity supply to Nigeria's rural areas.
This commitment was the outcome of discussions between the two chief executives in Abuja recently when the EVC/CEO of NASENI visited the Rural Electrification Agency (REA) office as part of his efforts to engage with stakeholders to promote the adoption of NASENI's technologies.
Mr. Halilu, who assumed office two weeks ago as NASENI's chief executive, said, "The focus is to hit the ground running by nurturing effective collaborations with the right stakeholders who will assist NASENI to fulfil its mandate of providing the science and engineering infrastructure base for Nigeria's businesses and economy to thrive."
According to him, "The strategy, going forward, for NASENI includes knocking on the doors of potential end-users of the Agency's technology and engineering products, making off-take of our Research & Development (R&D) easy, while also bringing the direct impact of our work to bear on the Nigerian economy."
The two chief executives pledged to work together to bring down the cost of solar power installation in rural areas, through efforts such as increased local production of solar panels by NASENI. The overall goal, according to the REA MD, Ahmad Salihijo, is to facilitate the Federal Government's ambition to achieve the electrification of Nigeria's rural areas in record time.
Anakle Films Releases $1m Nigeria Movie,The Black Book on Netflix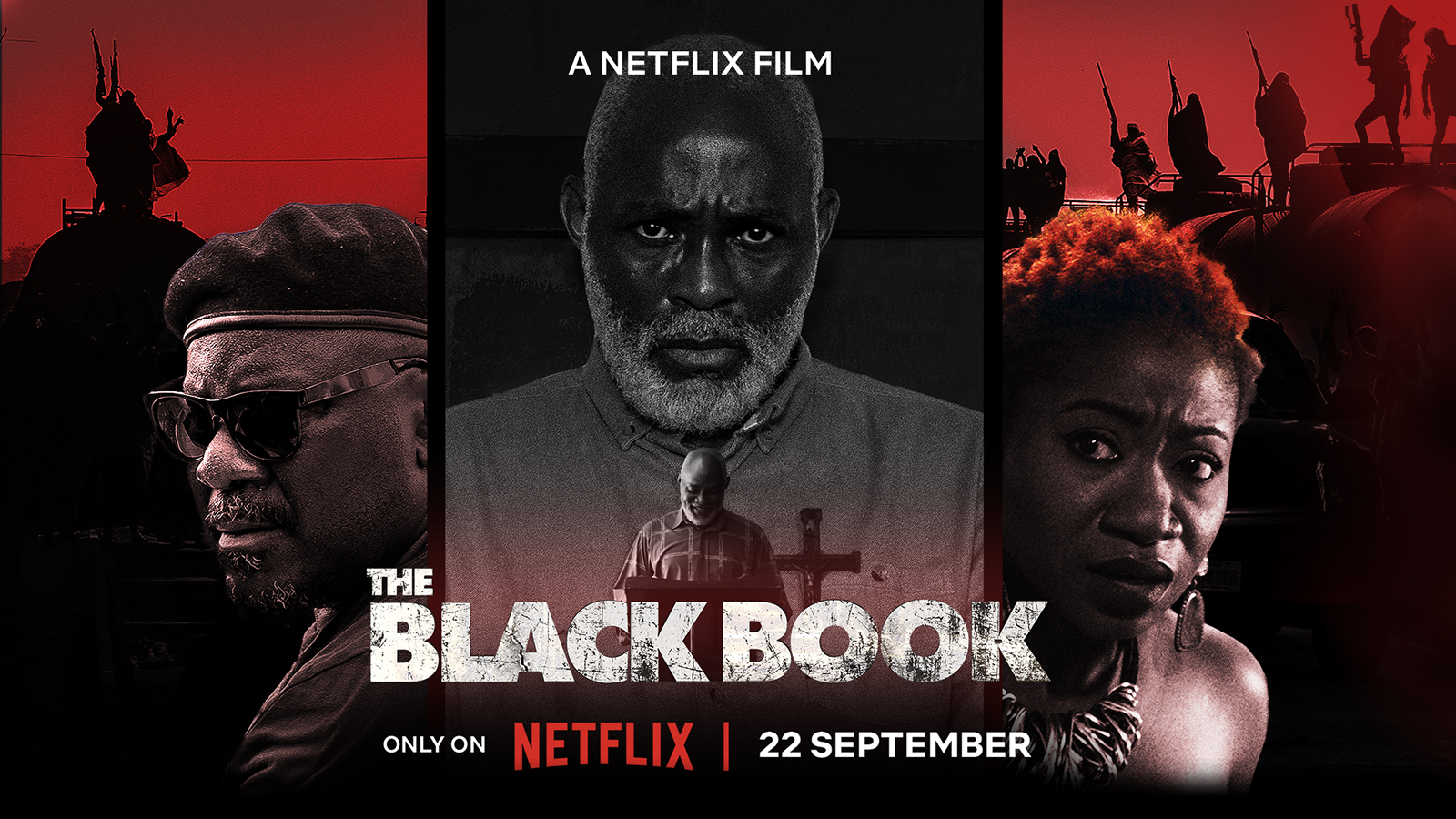 Anakle Films has released Nigeria's biggest-budget film to date, The Black Book, debuting on Netflix. The film, with a budget exceeding $1 million, features an ensemble cast of Africa's most well-known actors, including Richard Mofe-Damijo, Alex Usifo, Sam Dede, Taiwo Ajayi-Lycett, Denola Grey, Shaffy Bello and Ireti Doyle.
The Black Book delves into a fictional narrative that explores the West African country's conflicted history, including military dictatorship, drug trafficking, and politics, through a retired hitman's journey to seek justice.
Directed by Editi Effiong, The Black Book details the fictional story of Paul Edima, a former military and drug cartel hitman in Nigeria who cemented his legend with an unparalleled record of assassinations, coups, abductions and drug operations.
Faced with the hard choice of going back to kill a female journalist's child whom he had spared or losing his own life, the protagonist wagers with his boss, giving up a legendary ledger called 'The Black Book', which details incriminating evidence against Nigeria's corrupt elite in exchange for his life and the child.
After walking away to live a quiet life for 30 years, Edima is forced back to seek justice when his only son is killed by a gang of corrupt policemen, SARS, in an attempt to cover up the crimes of a politician's son.
The Black Book Director Editi Effiong says, "Nigeria has a complicated but fascinating past. What we aimed to do with The Black Book was to provide historical and cultural context through a fictional, entertaining lens. Great storytelling is universal; this African story will resonate worldwide. Developing The Black Book and reimagining the Nigerian cinematic experience has been incredible; we've had world-class actors and the chance to incorporate amazing sets and large-scale location shoots to bring this Nigerian narrative to life."
In a significant move, Anakle Films has acquired RMD Productions Limited, founded by Nollywood icon Richard Mofe-Damijo, who now joins the board of directors at Anakle Films. This partnership reinforces Anakle Films' commitment to fostering talent and innovation in Africa's film industry. This acquisition has resulted in a 14-project slate for Anakle Films, including films and television series cutting across romcom, action thriller, drama and other genres. The first of these will go into production in the first quarter of 2024.
Richard Mofe-Damijo, who joins Anakle Films as Chairman, says: "The journey to 'The Black Book' was a transformative one for me, both professionally and personally. Meeting with Editi Effiong and embracing the physical and emotional demands of my role was an invigorating challenge that took me to new heights. As I step into my new position at Anakle Films, I'm excited to contribute to the growth and innovation of African storytelling. We have a rich history and vibrant culture that deserve to be shared with audiences far and wide. 'The Black Book' is an example of what we can achieve, and I believe it's only the beginning of what's to come."