NCC Advises Zoom Users to Update Software After Vulnerabilities Found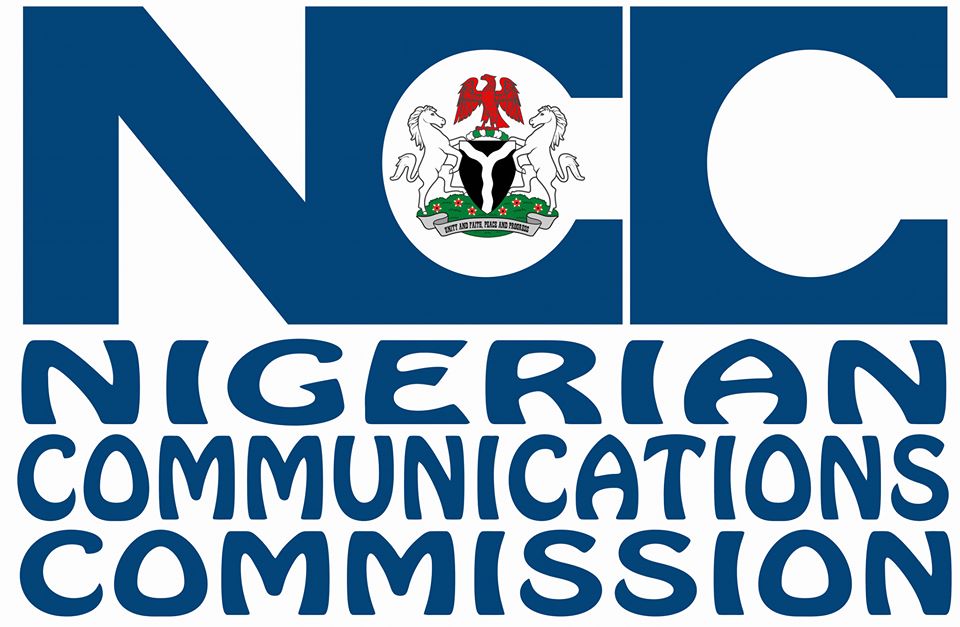 The Nigerian Communications Commission's Computer Security Incident Response Team (NCC-CSIRT) has advised users of videotelephony platform, Zoom, to install the latest update of the software from its publisher's official website following the discovery of vulnerabilities that allows a remote attacker to exploit the app.
In advisory issued on Wednesday, NCC-CSIRT reported that the Indian Computer Emergency Response Team (CERT-In) found several flaws in Zoom product. The videotelephony platform became popular for virtual meetings in the wake of the COVID-19 Pandemic with more than 300 million daily users.
According to the NCC-CSIRT advisory, "A remote attacker could exploit the vulnerabilities to circumvent implemented security measures and cause a denial of service on the targeted machine."
It noted that "These vulnerabilities exist owing to incorrect access control implementation in Zoom On-Premises Meeting Connector MMR prior to version 4.8.20220815.130. A remote attacker could exploit these flaws to join a meeting they were not permitted to attend without being seen by the other attendees. They can also access audio and video feeds from meetings they were not permitted to attend, as well as interrupt other sessions."
Zoho Takes on Current Low-Code Market Gaps with New Creator Platform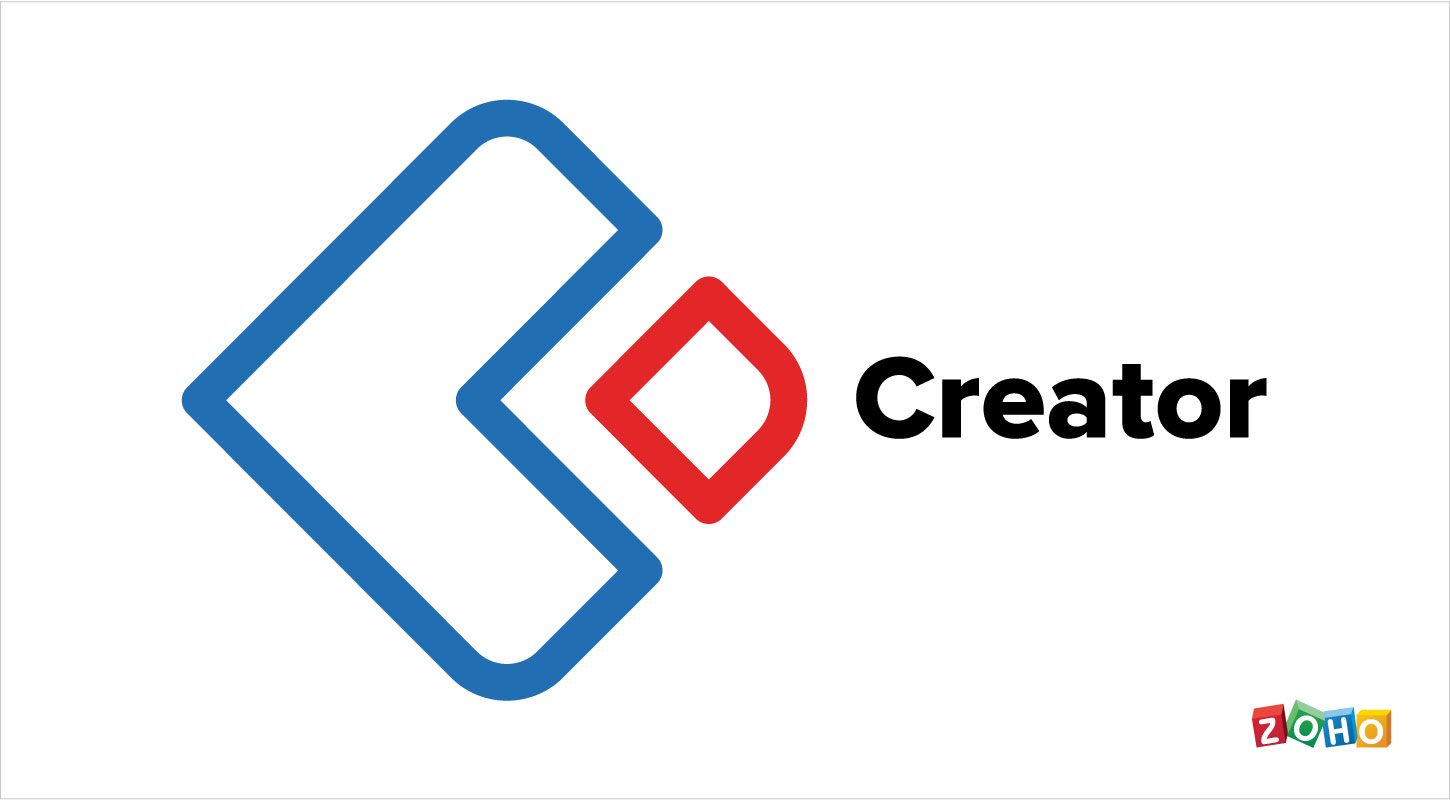 Zoho Corporation, a leading global technology company, announced the latest version of its low-code offering, Zoho Creator. The new version addresses the need for an easy-to-use platform that enables business users (or citizen developers) to create complex and powerful business applications, while empowering the IT teams to place sufficient guardrails and govern usage, ensuring security and compliance.
Organisations currently face soaring demand for new business software, but existing low-code platforms are either for business users and lack the sophistication needed to develop scalable, enterprise-ready end-to-end tools or are for users with intricate understanding of the application development process.
"The bulk of low-code application development, from customization to automation, can be handled today by users with moderate technical knowledge. Where we see a gap, especially for the mid-market and enterprise, is between building and deployment," saidHyther Nizam, President MEA, Zoho Corp.
"Currently there isn't a low-code solution on the market that allows both business users and IT to truly build end to end business solutions. With this update, Zoho's Creator Platform combines application development, business intelligence & analytics, integrations, and process automation into one single platform while simultaneously enabling IT teams to effortlessly manage ongoing challenges of security, compliance, and governance. Now, organisations can leverage a unified solution for all of their low-code needs, extending the ability to innovate to every employee."
The new version of Zoho Creator platform empowers business developers to easily build scalable low-code solutions which include apps, integrations, analytics, and process automation without costly and time-consuming training demanded by complex platforms. It enables 10X faster deployment than any other solution on the market. The latest version includes new and enhanced features such as business process blueprinting, AI-enabled smart import, enhanced serverless functions, conversational analytics, centralised governance and a multi-environment setup. These features help users build a connected ecosystem of solutions while maximising IT teams' control through a robust end-to-end application development lifecycle management.
Additionally, while other low code platforms help business users in app development, it still often happens in silos and creates the problem of shadow IT. Therefore, the new Creator platform equips IT teams with greater control around governance, security and compliance so that business users (citizen developers) and IT teams can work together to create auto scalable, niche, complex and agile solutions so that organisations can focus on solving business problems and pursue new opportunities.
AfDB Enrols 130,000 Africans in Digital Skills Coding Programme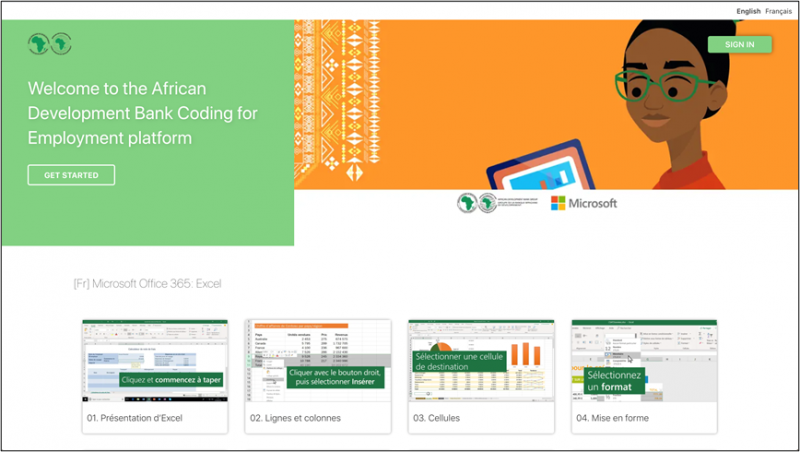 The African Development Bank has announced the enrolment of 130,000 users in its Coding for Employment digital skills programme to mark the International Youth Day.

The milestone comes as Coding for Employment works to equip African youth with information and communication technology, entrepreneurship and soft-skills training to compete in a digital economy. The program's online platforms offer in-demand technical courses such as web development, design, data science and digital marketing – for free.

With the onset of the Covid-19 pandemic, resulting in lockdowns and school closures across the continent, the Coding for Employment platforms experienced dramatic increases in the number of users. During a one-week period in September 2020, registrations skyrocketed by 38.5%. Through the Bank's partnership with the Government of Nigeria to launch the Digital Nigeria eLearning platform during the pandemic, Coding for Employment has hit a combined total of 130,000 students. Registered students are achieving a course completion rate of more than 80%.

"To win the battle against poverty in Africa, we must equip our youth with digital skills that empower them for the jobs of the future," said Martha Phiri, Director of the Bank's Human Capital, Youth and Skills Development Department.

Students who took the online courses in the wake of Covid-19 in Africa said learning or honing digital skills helped them advance their careers.

"During the lockdown period, I taught myself MS Excel, using the Coding for Employment platform. Participating in the training not only smoothed my rough Excel skills but also gave me the platform to network and push myself," said program graduate Hajara Ayuba in Nigeria.

"Thanks to the Coding for Employment program, I met one of the major criteria – data fluency and MS Excel skills – at my present NYSC place of primary assignment in Borno State Board of Internal Revenue Service. I was later retained in the job," Ayuba added.

The Coding for Employment main digital training platform was launched in December 2019 in partnership with the Rockefeller Foundation and Microsoft. It is accessible on mobile devices, even in low internet connectivity settings and has an affordable, easy-to-navigate, secured and private interface.

"The online training program started in tandem with the opening planned upgrade of physical Coding for Employment-branded Centers of Excellence piloted in Nigeria, Kenya, Rwanda, Senegal and Côte d'Ivoire. The Bank aims to scale up to 130 centers across the continent in a decade."

"The pandemic accelerated the adoption of online learning as a necessity. Coding for Employment swiftly leveraged its online digital skills platform to continue to offer a gateway for African youth to become more digitally capable," said Hendrina Chalwe Doroba, the Bank's Division Manager for Education and Skills Development.

Following the pilot program, Coding for Employment online courses are now available in 45 countries. Some 300 beneficiaries, like Shaawanatu Shuaibu, linked Coding for Employment to getting jobs. Shuaibu a Coding for Employment program graduate from the Gombe State Center of Excellence in Nigeria, said the course had broadened her understanding of content writing.

"I was able to organize the content of my CV, which secured me a call for an interview at Jaiz Bank Plc. My performance at the interview and fluency in communication got me posted to the Customer Service Unit of the Bank," she added.

Coding for Employment aims to create over 9 million jobs and reach 32 million youth and women across Africa. The Coding for Employment Program is part of the Bank's Jobs for Youth in Africa Initiative.
Upperlink Achieves ISO/IEC Certifications for e-Payment, Software Development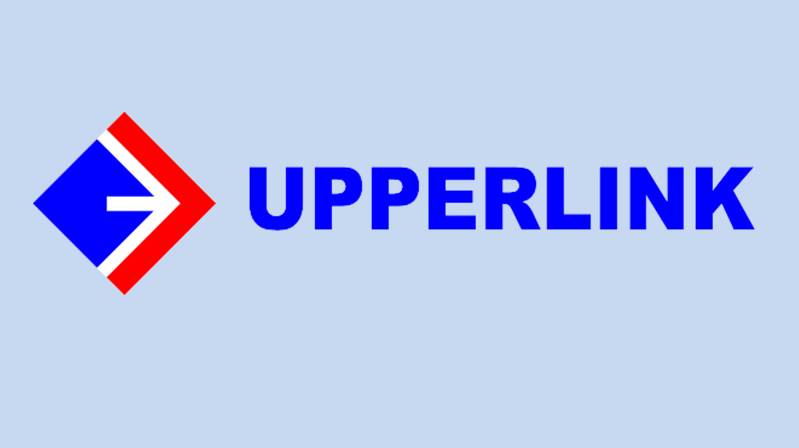 Upperlink, Nigeria's leading software development and e-payment firm, has achieved the International Organization for Standardization (ISO) and International Electrotechnical Commission (IEC) certifications.
The chief executive officer of the company, Mr Segun Akano in a statement explained that e-payment applications and software development in recognition of its management system which complies with ISO/IEC 27001:2013 (ISMS) are part of the scope of activities covered by the certificate.
He added that the organisation's documentation and implementation has been reviewed by the ISO/IEC body and found to comply with the relevant standard rules. "Upperlink believes that adhering to the high standards of information security is a requirement in the e-payments market.
"We have invested substantially in that responsibility, an effort that has now resulted in our company becoming ISO/IEC 27001:2013 (ISMS) certified, receiving accreditation for our e- payment applications and software development processes," Akano explained.
The emphasis placed on data security has steadily risen as awareness and legal protections have grown in response to damaging data breaches in the past. An industry with a conservative posture on security, electronic payment has continued to demand more from the ecosystem.
"By adopting this international standard, Uppelink has demonstrated its intention to meet the needs and expectations of our enterprise clients for whom data security is a foundational expectation," Akano noted.
ISO 27001 is recognized as the global standard for information security with over 100 requirements governing the creation and management of a robust ISMS.
These requirements span physical protection, software development practices and systems architecture, and far-ranging operational processes including risk management and business continuity.
Akano said Upperlink's certification would ensure that its clients can rely on its systems and business practices to protect the confidentiality and integrity of the data under its control.
He listed some of the implemented controls by the company to include security-by-design, product development, data encryption, vulnerability management, business continuity and disaster recovery plans.
"We have made this commitment over a year ago because we believe that information security is a prerequisite to serving e-payments customers and it represents the dominant risk to the emerging market, our business, and our customers," Akano added.
He said the company prepared and achieved this certification to convince itself that its operations are appropriately secure. "But we know that our clients care deeply about these issues. We also know that this is a non-negotiable consideration when you are operating in a regulated market like e-payment," he said.