Tech-enabled healthcare platform, CloudClinic Debuts in Lagos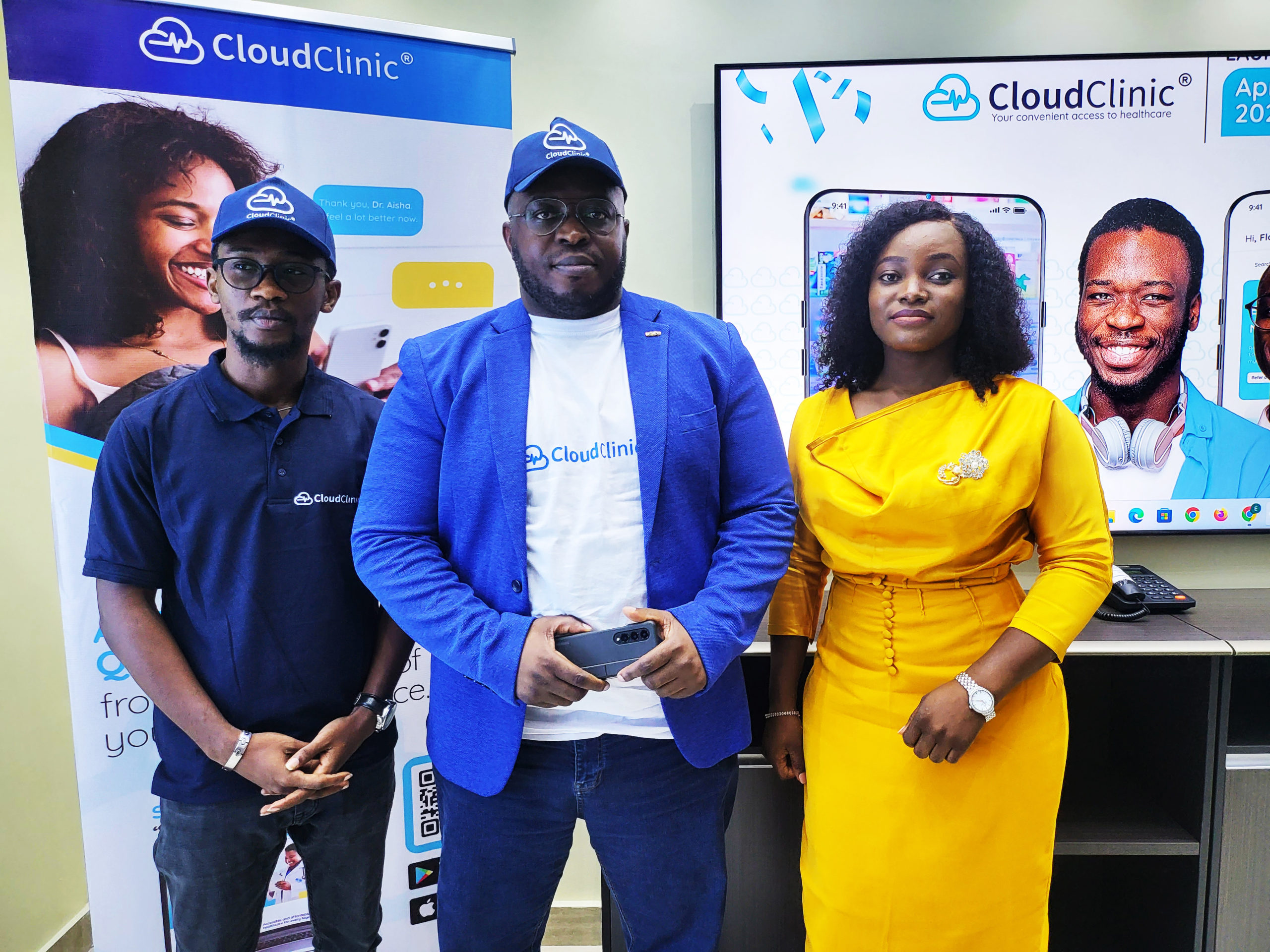 CloudClinic Limited (CCL), a digital healthcare service company, has launched its cloud-based healthcare solution called CloudClinic to facilitate virtual consultation between patients and licensed medical practitioners. The platform makes it possible for anyone to access affordable health care from the comfort of their homes, offices or on the go with the aid of their internet-enabled devices.
"We are delighted to introduce CloudClinic, a suite of mobile platform, web and API services specially designed to seamlessly connect healthcare seekers in Nigeria to licensed healthcare services providers such as doctors, hospitals, pharmacies and medical laboratories," said Ifeanyi Aneke, Founder and Chief Executive Officer of Cloud Clinic Limited, at the formal unveiling of the product in Lagos.
Aneke said CloudClinic was motivated by a burning desire to bring quality and affordable healthcare to the 'doorstep' of every Nigerian. "We believe that healthcare should be convenient and accessible to every Nigerian. This belief birthed the development of our cloud-based healthcare platform," he said.
Partnering with over a thousand licensed medical laboratories, pharmacies, and hospitals across Nigeria, CloudClinic is designed to improve access to healthcare while making it convenient.
i3 Africa Reiterates Commitment To Financing African Startups In Health Sector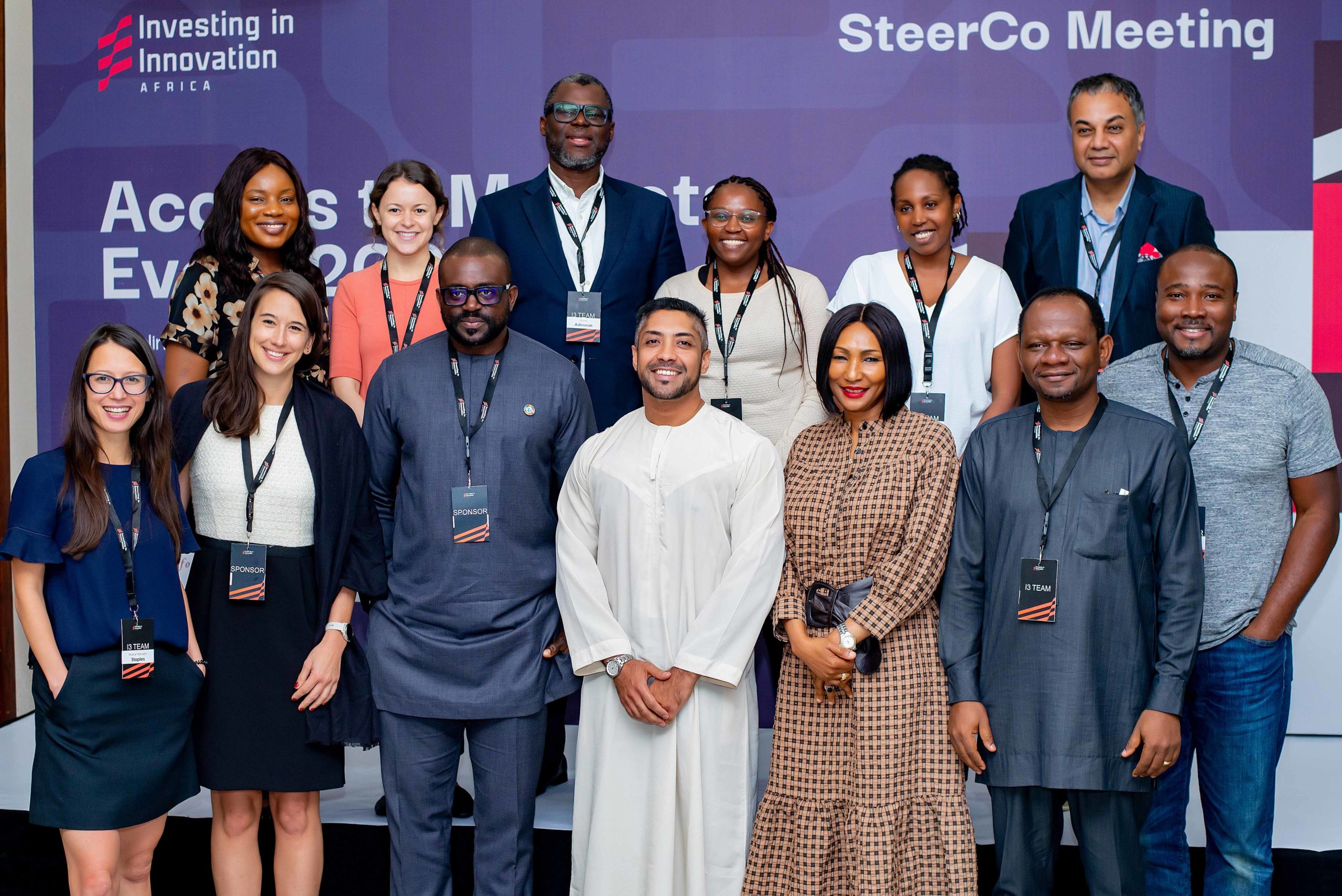 Investing in Innovation Africa (i3), a pan-African initiative for start-ups building the future of healthcare supply chains, has reiterated its commitment to financing African startups in healthcare supply chains. This is even as it is calling for leading innovators to join its second cohort.
Funded by the Bill & Melinda Gates Foundation and sponsored by AmerisourceBergen, Merck Sharpe & Dohme (MSD), Microsoft and Chemonics, i3 is supporting the commercialization of 60 promising early- and growth-stage companies. The programme connects African-led supply chain innovators to donors, industry, and government partners, to power start-ups' growth and impact. Selected start-ups receive targeted introductions to customers to support commercialization and impact, a $50,000 grant, and tailored investment readiness support. i3 is particularly focused on selecting women-led companies and those operating in Francophone regions.
The first cohort, selected in September 2022, featured 31 innovators enhancing access to health products across more than 24,000 hospitals, clinics, and pharmacies in 26 African countries. To date, the i3 program has facilitated 200+ introductions between the cohort, the sponsors, and potential partners such as USAID, The Global Fund, Benshi.aI, i+Solutions, Chemonics, John Snow Inc., FHI360, Madiro Foundation, government representatives from Nigeria's Federal Ministry of Health, representatives from Ekiti and Lagos state, and more.
MTN Foundation, NDLEA Intensify Fight Against Substance Abuse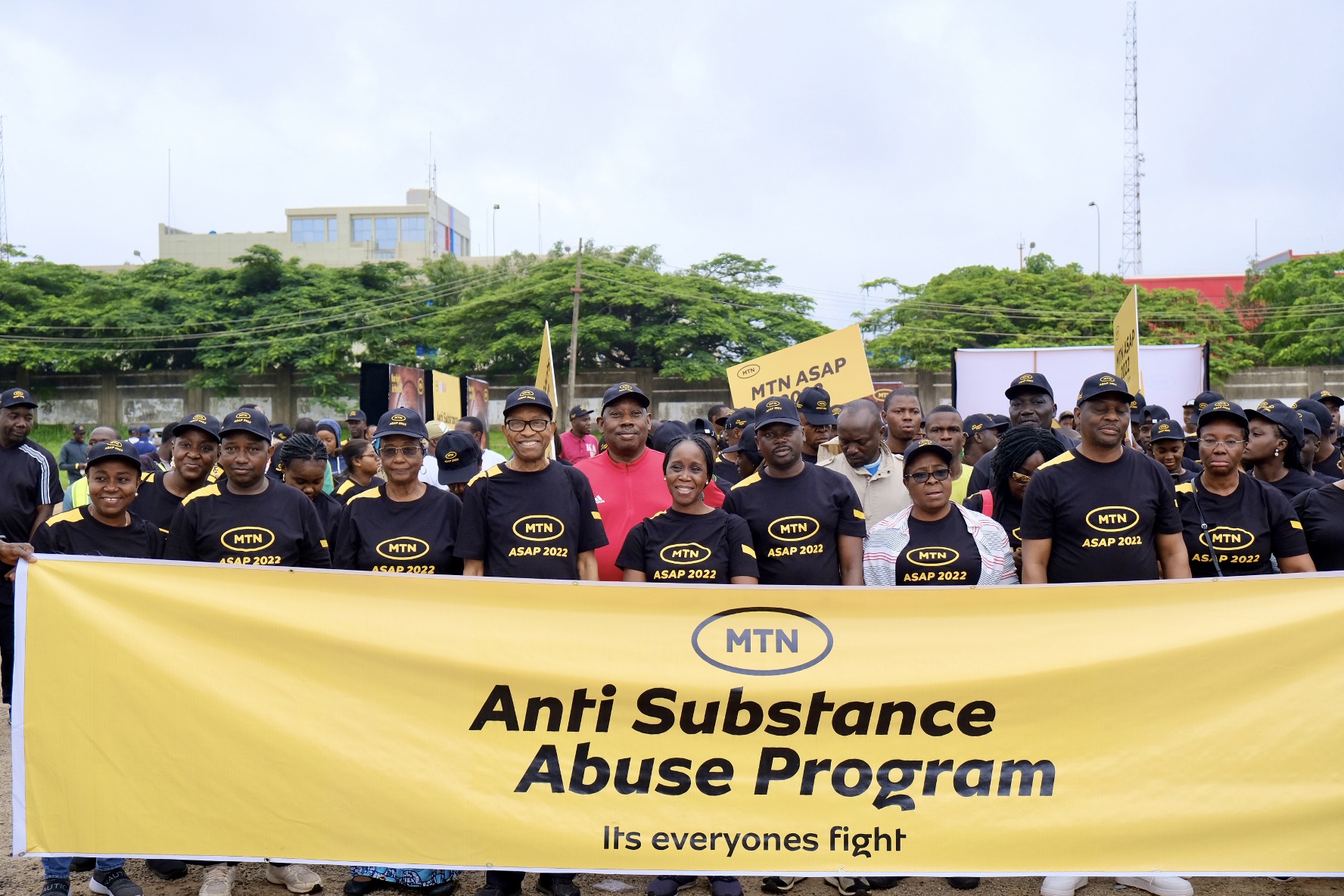 MTN Foundation in partnership with the National Drug Law Enforcement Agency (NDLEA) has intensified fight against substance abuse in Nigeria, by engaging on an advocacy walk in Abuja.
Speaking on the importance of the advocacy walk, Director, MTN Foundation, Dennis Okoro said "There is a developing trend of substance abuse among Nigerian youths that is becoming worrisome, and if we don't care about the young ones, we would be mortgaging their future. At the MTN Foundation, we try to act when we see things that are not going right and we do not act alone, we collaborate with stakeholders to achieve our goals."
Director-General/Agency Secretary, National Drug Law Enforcement Agency (NDLEA), Shadrach Haruna while commenting on the advocacy walk, implored other organizations to partner with the government in the fight against substance abuse.
"The NDLEA is committed to the fight against drug abuse and we appreciate the efforts of the MTN Foundation to collaborate with us on its ASAP campaign. We also implore other corporate organizations to join the government in the fight against drugs, because it is a fight for everyone and not just the government" he said.
The advocacy walk, which is a part of the activities for the 2022 MTN Anti-Substance Abuse Program (ASAP) campaign, had a massive turnout of youths. Also present were officers from the United Nations Office on Drugs and Crime (UNODC), National Youth Corps members, officers of the Federal Road Safety Corps, students of Funtaj international School, and Intelligence Quotient international school.
MTN Nigeria to Enforce Mandatory COVID-19 Vaccination among Staff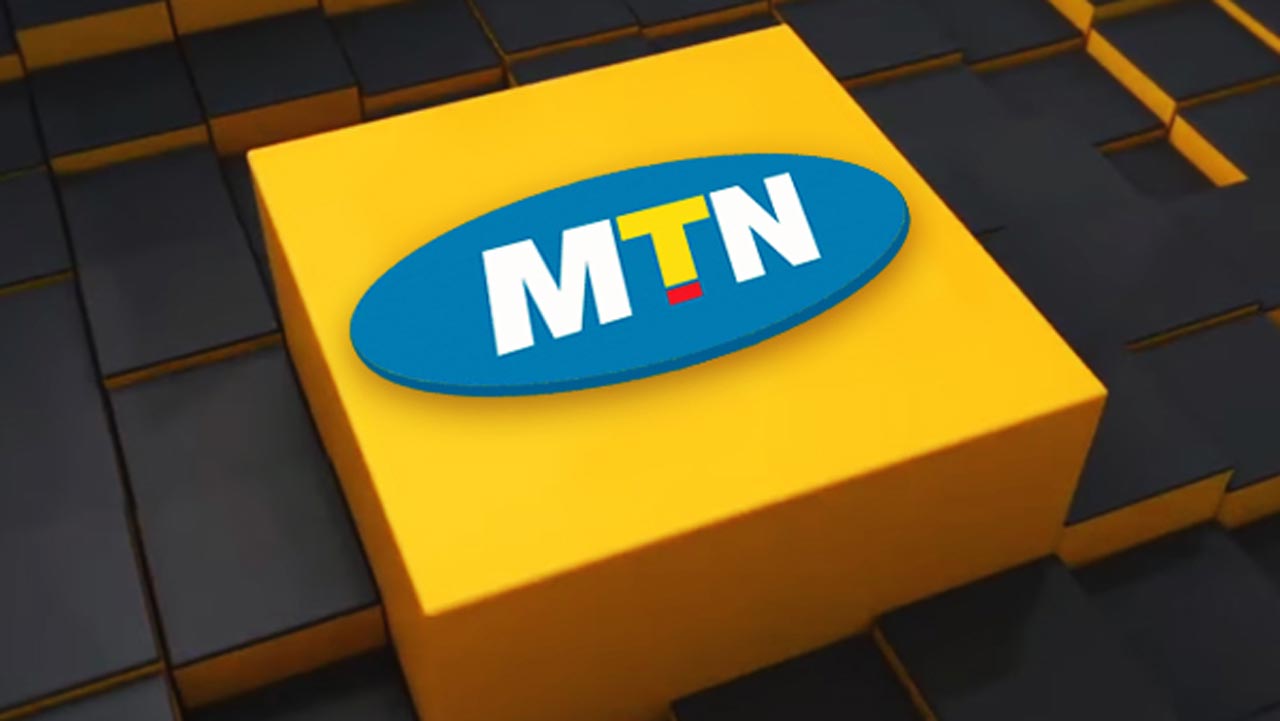 Following the MTN Group announcement of its intention to implement a vaccine mandate across its operations from January 2022, MTN Nigeria has voiced support, confirming its plan to implement it locally.
The new mandatory vaccination policy follows the Group's $25million donation to the African Union's COVID-19 vaccination programme.
Chief Executive Officer, MTN Nigeria, Karl Toriola said, "The new policy further demonstrates our steadfast dedication to keeping our people and the communities we work and live in safe and healthy.
While there may still be some unknowns related to this pandemic, Toriola said the science is clear in that vaccines effectively prevent severe illness, hospitalisation and death, while urging Nigerians who can, to get vaccinated to limit the spread of the virus and prevent further strains from developing.
Both the World Health Organization and the Africa Centres for Disease Control advocate for vaccines are saying that they are an important measure to protect people. The global rollout of vaccinations since 2020 has clearly contributed to the containment and management of the virus in many countries.
In addition, MTN Nigeria, alongside the MTN Group, has added its voice to growing calls for global leaders to accelerate vaccine equity and lift unjust travel bans imposed on African countries.
"The events of the past twenty months have underlined how connected and interdependent we all are. Such travel restrictions have proven to be counterproductive, hampering research, aid and economic activity without any significant impact on the spread of new variants. If the past is prologue, then the only way through this is together, and it is time to set side geographical divisions and heed calls for greater vaccine equity. If Africa had access to vaccines at the same time as the rest of the world, then we might not face the challenge that these new variants represent." Toriola added.
MTN Group's new vaccine policy is a measure to meet MTN's legal obligations in regard to providing a safe workplace and shall be subject to risk assessment and local laws that apply to the MTN Group and its operating companies and subsidiaries.
It also recognises the right of employees to apply to be exempted from the policy and/or refuse vaccination on certain clearly defined grounds. For those staff who are not exempt from vaccinations either through risk assessment or agreed exclusions but still refuse vaccination, MTN will not be obliged to continue the employment contract.