The Asus ZenBook Flip S: Power in Design, Display & Performance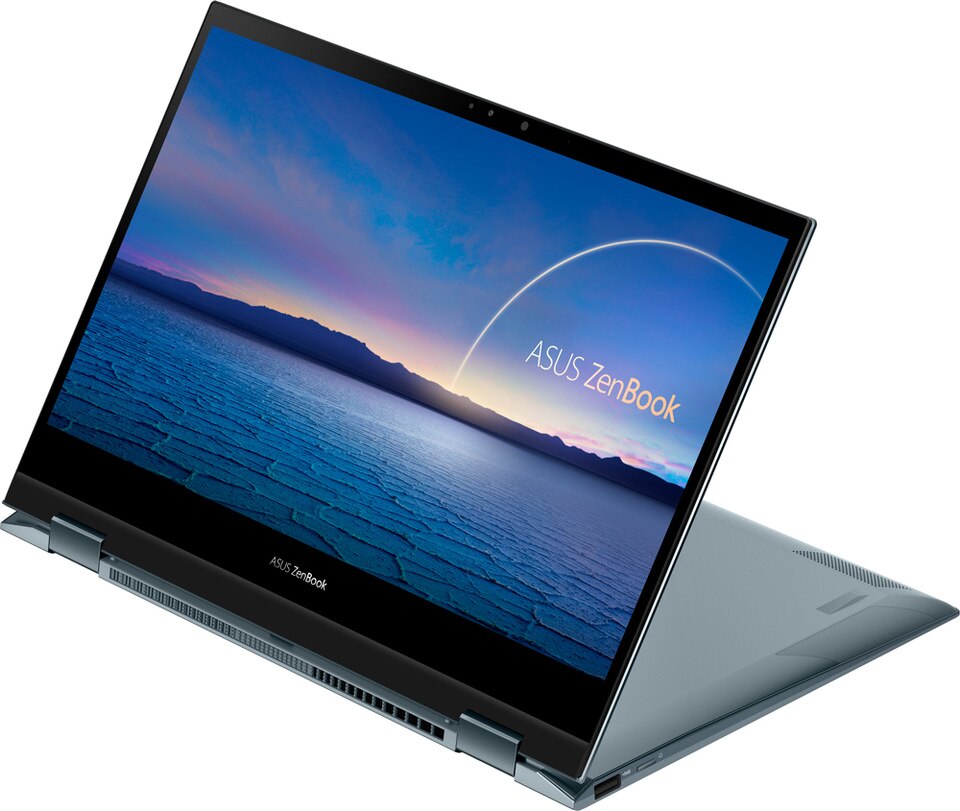 The ZenBook Flip S (UX371EA) is ASUS' latest 2-in-1 ultrabook that can double as a tablet also. The review below highlights the powerful design, great display and impressive performance put together in this new addition to ASUS' ZenBook laptop portfolio.
The newly launched ZenBook Flip S (UX371EA) by ASUS is a premium-end 2 in 1 ultrabook that can also transform into a full-fledged tablet with a stylus. Despite this unique form factor, the ZenBook Flip S (UX371EA) does not feel bulky. It is, in fact, one of the lightest and most powerful portable computers at the moment.
The ASUS ZenBook Flip S is an extremely well-designed device that comes with a 4K OLED display. Using a Red Copper diamond-cut on a Black Matte finish body, the device has hues of the colour Gold on the hinge, edges around the screen and the chassis. The lid has concentric ring patterns with ASUS logo on the left.
The lightweight ultrabook, merely 1.2kgs, is very sleek at 14mm thickness and can easily fit in a bag; portable and easy to carry around without worrying about any noticeable weight in the bag.
The laptop features a 360° ErgoLift hinge design which enables the display to be flipped to any position. This allows the ZenBook Flip S (UX371EA) to turn into a 2-in-1 convertible laptop, with a screen that can be swivelled full 360-degree.
Once the display is flipped back, the laptop can be used in different modes, including a tablet with touch and pen support. This can also be used as a simple laptop, placed on a desk or lap while on the go. This feature ensures that there is sufficient airflow for the device's heat management. Though almost unnoticeable, the design also lifts the keyboard a bit to raise the typing position. Asus has tested the hinge for over 20,000 open/close cycles to clear any doubt around durability.
Asus ZenBook Flip S (UX371EA) comes with an edge-to-edge keyboard design. It is backlit to ensure smooth typing even in dark environments. The keys are well-spaced and do not squeeze. The keypad is integrated into the touchpad with NumberPad 2.0, an LED-illuminated numeric keypad. The touchpad functions smoothly and is glass covered for added protection. Brightness regulator and a calculator that pops-up with a simple touch and gestures are smart controls available on the touchpad.
Considering its slim form factor, Flip S (UX371EA) also offers a lot of connectivity options, two Thunderbolt 4 USB Type-C port, one USB 3.2 Gen 1 Type-A port and a standard HDMI port. The ports offer "ultrafast speeds" and also support USB-C Power Delivery. The notebook also gets support for connecting external 4K UHD displays and provide up to 40 Gbps data-transfer speeds for high-performance peripherals. On the right edge is the power button while the LED indicator is placed on the left edge. The laptop comes with USB Type-C to 3.5mm dongle for those who want to use a 3.5mm audio device with the device.
As for the display, the ASUS ZenBook Flip S features a 13.3-inch 4K OLED touchscreen with support for a high resolution of 3840 x 2160 pixels. The display offers high colour reproduction with 100 per cent DCI-P3 colour gamut coverage. This OLED panel is calibrated to accurately reproduce colours in a 3D colour volume – ensuring that the panel covers 100 per cent DCI-P3 colour gamut regardless of the brightness level. Also, the panel features a high 1,000,000:1 contrast ratio and is certified to supports up to 500 nits of brightness and 0.0005 nits of deep black levels for an immersive viewing experience.
Content, both videos and images on this 4k resolution screen are sharp and rich. Viewing angles are fine and the screen is bright enough to use even in the broad daylight. For movies and game lovers, when it comes to the display, size and quality of the panel, the ASUS ZenBook Flip S emerges as an ideal choice with decent viewing angles.
The hardware inside the ZenBook Flip S is also equally impressive. This new laptop packs within its sleek frame the latest 11th Generation Intel Core Tiger Lake processors – i7-1165G7 CPU. If purchased for general use, the Flip S (UX371EA) processor can handle pretty much anything you throw at it. For gamers, it can handle most e-sports and AAA titles decently well.
The processor comes paired with Intel Iris X integrated graphics and can deliver up to 20 per cent higher computing performance than previous generation laptops. There is also a 1TB PCIe 3.0 NVMe SSD on-board, as well as a Gen 3 PCIe X4 storage for a fast read, write speed and load time. The Flip S also packs an ultrafast PCIe 3.0 x4 SSD, up to 16GB of 4266MHz LPDDR4X RAM and hardware for Wi-Fi 6 (802.11ax) connectivity. It functions without any lag even with multiple tabs opened.
The ultrabook ZenBook Flip S (UX371EA) offers a 67Wh battery power pack which is rated to provide up to 10 hours, with a minimum runtime of around 6-7 hours, usage on a single charge. It supports fast charging and can charge to full capacity in an hour, using the supplied charger. It comes with a 65watt fast charge adapter which charges the battery up to 70 per cent in 50 minutes. The laptop comes with USB Type-C Easy Charge support which means it can be used with any standard USB Type-C chargers with a range of 5V-20V.
ASUS ZenBook Flip S (UX371EA) runs on Windows 10 Home. Its touch screen has a 0.2 ms response time and it comes with TUV Rheinland certification for low blue light and flicker-free visuals. This is to ensure less strain on the eyes even after long hours of use.
Sound output levels are loud enough despite the speaker being placed at the bottom side. The laptop comes with Harman Audio certified audio system which delivers rich sounds. ASUS ZenBook Flip S (UX371EA) is equipped with AI-noise cancelling mic which will come in handy during video calls and meetings. There is also an in-built fan to dissipate excess heating.
The ASUS ZenBook Flip S is, undoubtedly, a delightful machine that looks as good as it works. It is packed with more power and primed for work on the go as well as casual gaming. It is definitely among the top picks. The powerful design, great display and impressive performance justify the price tag.
Expert Warns Children's Bedroom, Last Place to Install Computers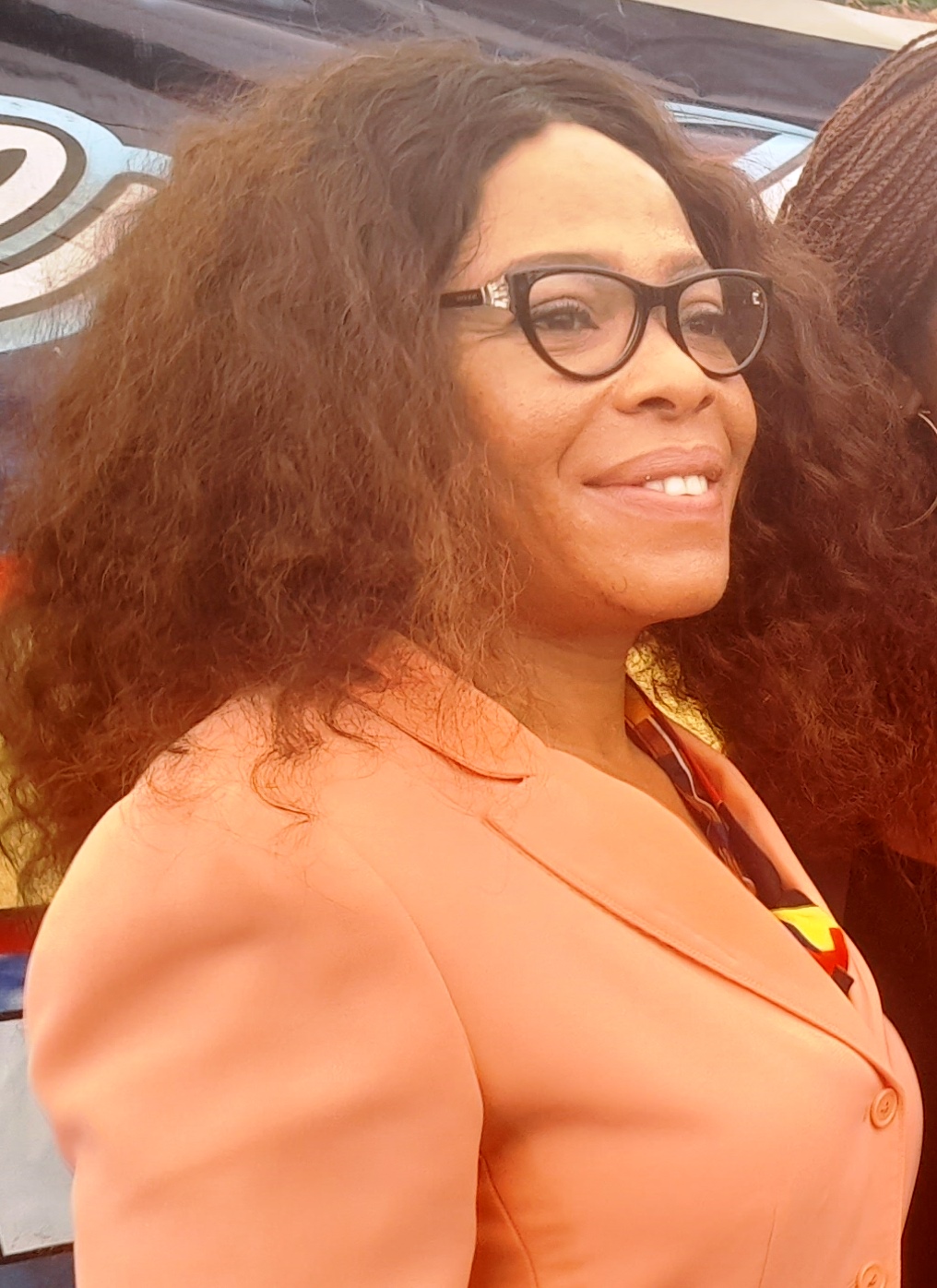 Children's bedroom has been described as the last place to install computers,according to an award-winning child formator and president, Veteran Consultants, Mrs. Chinelo Okolo.
Delivering a special guest address at the 2021 Valedictory Ceremony and Prize Giving day of ReapVille Schools, Mafoluku-Oshodi in Lagos State, Mrs. Okolo who is a certified counselor and renowned resource person, noted that often it could be difficult to give children the required study space and quiet vicinity they need to enable them do their best especially during secondary school.
She pointed out at the occasion presided over by Barr. Ikechukwu Ugwuoke that the children's bedroom is the last place for computers, because there is need for continuous monitoring of what or whom they have access to on the computer.
She also noted that nowadays, many children of secondary school age may be asking parents for mobile phones, that is "if they do not already have," and wondered if really children need to have smart phones in their bedrooms at night, warning parents and guardians to be vigilant for that eerie glow of light coming from their child's room at 2am.
"Use of mobile phones as well as the computer needs to be carefully monitored to ensure that your child has enough sleep and maintains healthy contacts," she asserted.
For parents of those beginning secondary school, Mrs. Okolo underscored the fact that they must listen to their children by spending some quality time having conversations, which must be two ways. Stressing, this could be achieved through sharing parental values and getting "your child's opinions" and building their confidence.
Parents, she also cautioned, need to know the friends of their children and possibly meet their parents too, insisting that "School is not just for academic development; friendships are important for social development and positive mental health."
"Isolated, unhappy children just cannot learn effectively," Mrs Okolo advised.
In addition, she advised parents to increase their child's independence and responsibilities, saying that transition to secondary school is an ideal time to ensure they complete appropriate chores.
"These are essential life skills and praise for a job well done will boost your child's self-esteem. This is also a great opportunity to reinforce time-management skills," she said.
In his chairman's address, Barr. Ugwuoke charged all especially the class of 2021 on the importance of 'Telling the truth' emphasizing the need for human beings to tell the truth in all that we do.
"Telling the truth is an act of courage," he said and charged all to be courageous enough to tell the truth no matter the cost and avoid things that get in the way like empty cleverness, morally bankrupt irony, desire to please others to name but a few.
Earlier, the Director, Reapville Schools, Mrs. Philomina Ugwuoke in her welcome address, described the school as a citadel for knowledge; an environment for interactive, expressive and inclusive learning.
She also said that as an approved school courtesy of the Lagos State Ministry of Education, they are indeed grateful to God Almighty for guiding their steps despite what has been a difficult challenging environment.
At Reapville School, she said that developing all the skills a child will need to achieve his or her life goals and make progress in the society is very essential to the management, which is why they insist that cognitive, affective, psychomotor and social skills.
There were presentations of over 30 special prizes to deserving students, teaching and non-teaching staff while the pupils and teachers entertained participants with choreography, cultural dance, speech and ballet dance to name a few.
The occasion was well-attended by guests and parents, led by the chairperson, Parent, Teachers Association of the school, Mrs. Nkem Nweke and her Executive Committee.
Globacom Introduces Free 30GB Data in Mifi Offer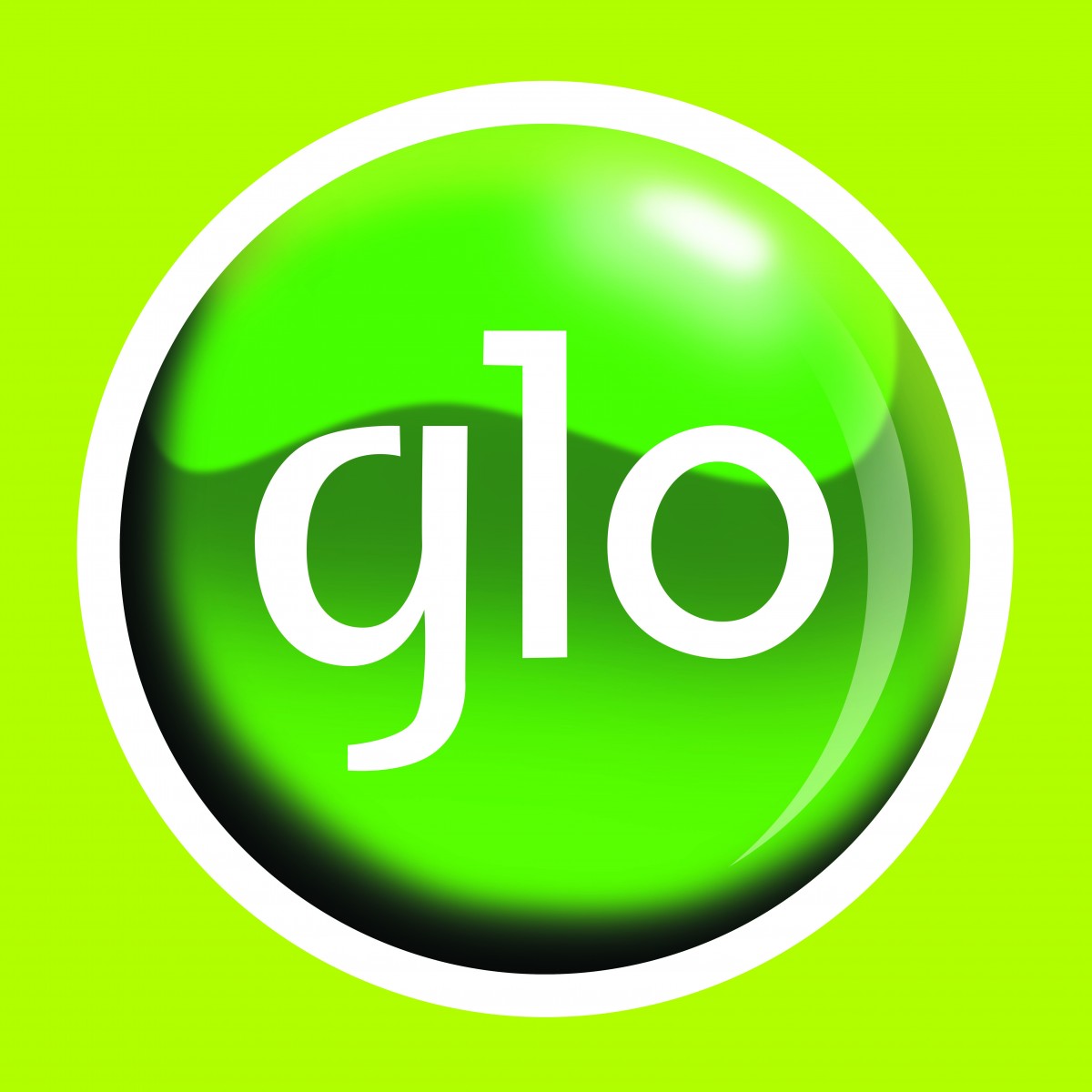 Nigeria's telecommunications giant, Globacom, has introduced a special Glo LTE Mifi offer to the delight of its customers. The offer was announced in a statement released in Lagos with the aim of giving new and existing subscribers with the aim of giving them a rich and unique browsing experience.
According to the company, "The offer gives subscribers FREE 30GB data (valid for 30 days) upon purchase of a MiFi. They will also get additional 5GB data every time they purchase a data plan of N5000 and above, throughout the six months duration of the offer". It added that the 5GB data is also valid for 30 days.
The Mifi product, which connects up to 10 Wi-Fi enabled devices including Smartphones, Tablets, Laptops, Computers, Game Consoles and Smart TVs at the same time, can be used for homes, small businesses or by individuals on the go.
The grandmasters of data explained that subscribers will ONLY be able to enjoy the free 30GB offer ONCE on the MiFi device, and called on Nigerians to make utmost use of the opportunity provided by the package to enjoy the unmatched benefits.
To enjoy the fantastic offer is to buy a new Glo MiFi from any Gloworld retail outlet or partner store and insert the registered Glo SIM that comes with the MiFi device. Customers will then receive the free 30GB once the device is switched on.
HP Unveils New Monitors Designed for Work, School and Play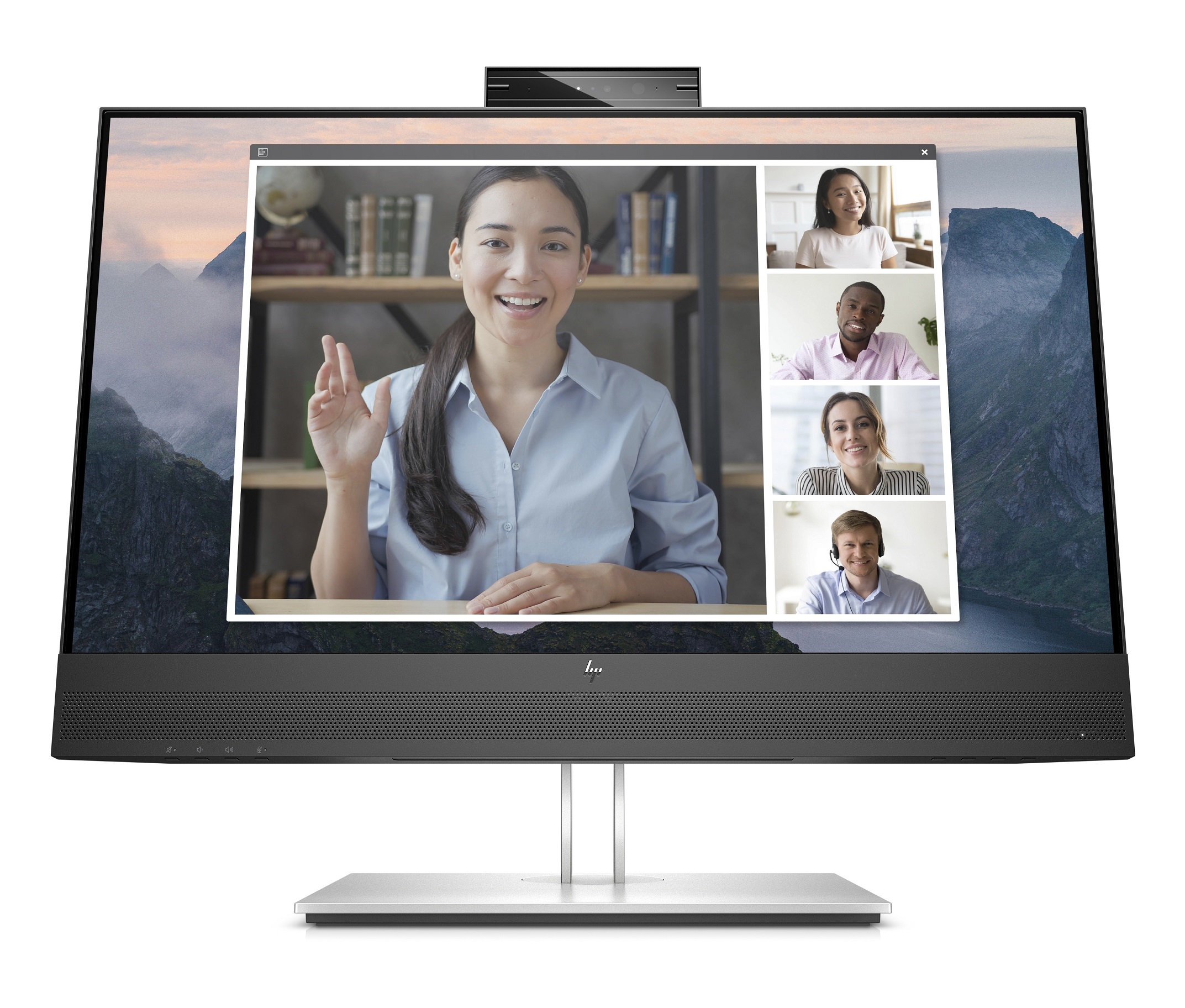 With more businesses and organisations announcing strategies for hybrid work environments and students continuing to look at hybrid learning for the autumn, HP announced new commercial and consumer displays – the HP E24mv G4 Conferencing Monitor and the HP M27fd USB-C Monitor, both designed to address hybrid work and flexible learning environments.
"The way we work, learn, and play has forever changed. Displays have become centerpieces for business workers and lifelong learners as they navigate their work and school days in hybrid environments," said Joanne Bugos, global head of Personal Systems Displays Solutions, HP Inc. "Whether you want to collaborate or be productive on any device, HP has the perfect display to fit your life."
With more than 70% of people judging others based on audio and video quality, it's no surprise that 50% of people want their conferencing equipment to make them look like themselves and help them sound more confident. People want to make personal connections, and technology that helps bridge the physical distance between team members and coworkers is critical.
The HP E24mv G4 FHD Conferencing Monitor is the world's first Zoom certified monitor so users can expect a superb conferencing experience with technologies designed to work seamlessly with Zoom.
"We are excited to introduce the first Zoom Certified collaboration display for the personal workplace – the HP E24mv Conferencing Monitor," said Eric Yu, Head of Hardware Partnership, Zoom. "This is the first certification of its kind, involving extensive testing. Zoom is committed to providing video communications that empower people to accomplish more."
The E24mv Conferencing Monitor is perfect for home and office workers who want to feel confident going into every video conference. Users can present their best self with a 5MP camera for high quality video chatting and the independent tilt option on the camera provides better facial focus while improved sensors pick up more colour and light, making it the world's most advanced webcam in a conferencing monitor. The built-in speakers and dual microphones deliver and pick up rich, life-like sound so users never miss a word, and the HP Eye Ease always-on blue light technology and four-way ergonomics provide comfort throughout long workdays.
With 33% of students using Chromebooks for school and 37% of students wishing they had an external monitor to use, both students and individuals working from home want a reliable set up that allows parents and kids to work, learn and play from home. And with kids learning and parents working on Chromebooks and other devices, there is a need for a monitor that can easily work with both environments.
The HP M27fd USB-C Monitor is the company's first Works With Chromebook certified monitor that connects to a Chromebook out of the box, with no additional setup or troubleshooting required. The Works With Chromebook certification signifies the product has been tested by Google to meet specific connectivity, input, and power requirements so users have a seamless and compliant pairing experience.
Built to work on Chrome OS for full-functionality of Google suite, this monitor also works with any USB-C capable laptop to connect and power the PC in one simple, single cord set up. This monitor also has HP Eye Ease with Eyesafe® certified technology that reduces blue light without impacting the colours shown. It is sustainably made containing recycled materials and ocean bound plastics, and packaged in 100% recyclable packing. When paired with other Works With Chromebook certified accessories like the HP Wireless Mouse 220, the M27fd USB-C monitor offers a seamless connection and friendly user experience with a Chromebook.