The Asus ZenBook Flip S: Power in Design, Display & Performance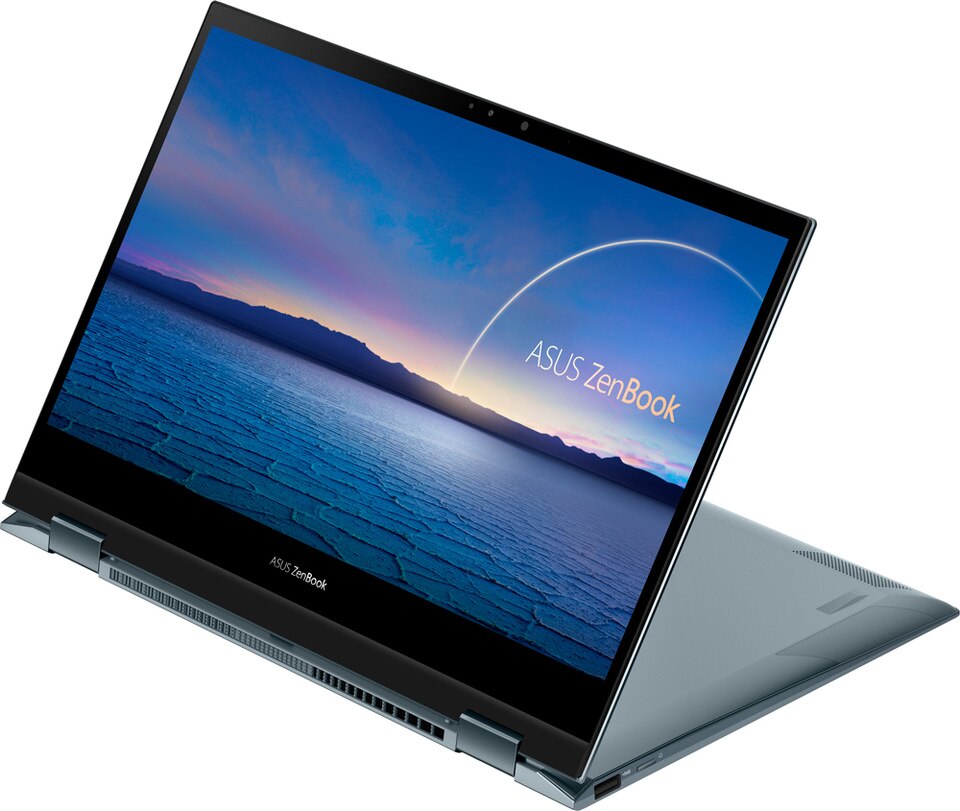 The ZenBook Flip S (UX371EA) is ASUS' latest 2-in-1 ultrabook that can double as a tablet also. The review below highlights the powerful design, great display and impressive performance put together in this new addition to ASUS' ZenBook laptop portfolio.
The newly launched ZenBook Flip S (UX371EA) by ASUS is a premium-end 2 in 1 ultrabook that can also transform into a full-fledged tablet with a stylus. Despite this unique form factor, the ZenBook Flip S (UX371EA) does not feel bulky. It is, in fact, one of the lightest and most powerful portable computers at the moment.
The ASUS ZenBook Flip S is an extremely well-designed device that comes with a 4K OLED display. Using a Red Copper diamond-cut on a Black Matte finish body, the device has hues of the colour Gold on the hinge, edges around the screen and the chassis. The lid has concentric ring patterns with ASUS logo on the left.
The lightweight ultrabook, merely 1.2kgs, is very sleek at 14mm thickness and can easily fit in a bag; portable and easy to carry around without worrying about any noticeable weight in the bag.
The laptop features a 360° ErgoLift hinge design which enables the display to be flipped to any position. This allows the ZenBook Flip S (UX371EA) to turn into a 2-in-1 convertible laptop, with a screen that can be swivelled full 360-degree.
Once the display is flipped back, the laptop can be used in different modes, including a tablet with touch and pen support. This can also be used as a simple laptop, placed on a desk or lap while on the go. This feature ensures that there is sufficient airflow for the device's heat management. Though almost unnoticeable, the design also lifts the keyboard a bit to raise the typing position. Asus has tested the hinge for over 20,000 open/close cycles to clear any doubt around durability.
Asus ZenBook Flip S (UX371EA) comes with an edge-to-edge keyboard design. It is backlit to ensure smooth typing even in dark environments. The keys are well-spaced and do not squeeze. The keypad is integrated into the touchpad with NumberPad 2.0, an LED-illuminated numeric keypad. The touchpad functions smoothly and is glass covered for added protection. Brightness regulator and a calculator that pops-up with a simple touch and gestures are smart controls available on the touchpad.
Considering its slim form factor, Flip S (UX371EA) also offers a lot of connectivity options, two Thunderbolt 4 USB Type-C port, one USB 3.2 Gen 1 Type-A port and a standard HDMI port. The ports offer "ultrafast speeds" and also support USB-C Power Delivery. The notebook also gets support for connecting external 4K UHD displays and provide up to 40 Gbps data-transfer speeds for high-performance peripherals. On the right edge is the power button while the LED indicator is placed on the left edge. The laptop comes with USB Type-C to 3.5mm dongle for those who want to use a 3.5mm audio device with the device.
As for the display, the ASUS ZenBook Flip S features a 13.3-inch 4K OLED touchscreen with support for a high resolution of 3840 x 2160 pixels. The display offers high colour reproduction with 100 per cent DCI-P3 colour gamut coverage. This OLED panel is calibrated to accurately reproduce colours in a 3D colour volume – ensuring that the panel covers 100 per cent DCI-P3 colour gamut regardless of the brightness level. Also, the panel features a high 1,000,000:1 contrast ratio and is certified to supports up to 500 nits of brightness and 0.0005 nits of deep black levels for an immersive viewing experience.
Content, both videos and images on this 4k resolution screen are sharp and rich. Viewing angles are fine and the screen is bright enough to use even in the broad daylight. For movies and game lovers, when it comes to the display, size and quality of the panel, the ASUS ZenBook Flip S emerges as an ideal choice with decent viewing angles.
The hardware inside the ZenBook Flip S is also equally impressive. This new laptop packs within its sleek frame the latest 11th Generation Intel Core Tiger Lake processors – i7-1165G7 CPU. If purchased for general use, the Flip S (UX371EA) processor can handle pretty much anything you throw at it. For gamers, it can handle most e-sports and AAA titles decently well.
The processor comes paired with Intel Iris X integrated graphics and can deliver up to 20 per cent higher computing performance than previous generation laptops. There is also a 1TB PCIe 3.0 NVMe SSD on-board, as well as a Gen 3 PCIe X4 storage for a fast read, write speed and load time. The Flip S also packs an ultrafast PCIe 3.0 x4 SSD, up to 16GB of 4266MHz LPDDR4X RAM and hardware for Wi-Fi 6 (802.11ax) connectivity. It functions without any lag even with multiple tabs opened.
The ultrabook ZenBook Flip S (UX371EA) offers a 67Wh battery power pack which is rated to provide up to 10 hours, with a minimum runtime of around 6-7 hours, usage on a single charge. It supports fast charging and can charge to full capacity in an hour, using the supplied charger. It comes with a 65watt fast charge adapter which charges the battery up to 70 per cent in 50 minutes. The laptop comes with USB Type-C Easy Charge support which means it can be used with any standard USB Type-C chargers with a range of 5V-20V.
ASUS ZenBook Flip S (UX371EA) runs on Windows 10 Home. Its touch screen has a 0.2 ms response time and it comes with TUV Rheinland certification for low blue light and flicker-free visuals. This is to ensure less strain on the eyes even after long hours of use.
Sound output levels are loud enough despite the speaker being placed at the bottom side. The laptop comes with Harman Audio certified audio system which delivers rich sounds. ASUS ZenBook Flip S (UX371EA) is equipped with AI-noise cancelling mic which will come in handy during video calls and meetings. There is also an in-built fan to dissipate excess heating.
The ASUS ZenBook Flip S is, undoubtedly, a delightful machine that looks as good as it works. It is packed with more power and primed for work on the go as well as casual gaming. It is definitely among the top picks. The powerful design, great display and impressive performance justify the price tag.
Canon Collaborate With Nigeria, Egypt, Kenya Creative Communities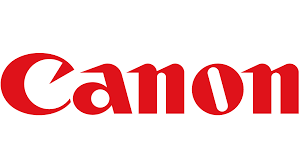 Canon Central and North Africa (CCNA) has invited film and photography communities across Africa to connect and collaborate. They are excited to announce the first three: SYNC School in Cairo, Egypt; Peexoo, a Nigerian photography hub, and the Photographers' Association of Kenya (PAK).
More are welcome as the global imaging leaders would like to develop creative collaborations in every country in the region. Canon has been a long-standing supporter of film and photography education groups. These relationships can now go deeper by sharing Canon expertise, knowledge and technology, with regular masterclasses, training opportunities, photo booths and competitions.

Canon is committed to build closer ties with its customers and the collaborations are a way to inspire and enrich the next generation of image-makers. "Our mission is to empower people to see the bigger picture, on a grand yet local level," explains Amine Djouahra, sales and marketing director for Canon Central & North Africa. "In this rapidly changing, image-based culture, we want to explore new and innovative ideas with a wider audience."

There has been an enthusiastic response: "SYNC is a community based school of 94,000 for creatives in Egypt with photographers, filmmakers and content creators. We are thrilled to build this relationship with Canon and learn, grow and create together," said SYNC's founder and creative director, Mustafa Sharara.

Peexoo, a photography hub powered by artificial intelligence, brings together 2,000+ photographers and videographers from across Nigeria. "We change perceptions through film and photography," said Peexoo Co-Founder, tech-preneur Steven Kelechi Nwadike. "We are ecstatic that Canon is joining us on this journey."

The Professional Photographers' Association of Kenya (PAK) is the leading photographic society in the country, representing professionals, amateurs and hobbyists. "We are proud to partner with Canon at this time, a collaboration which will uplift, inspire and encourage our photographic community," said Victor Otieno, PAK Treasurer.

Through the collaborations, community members gain exclusive access to masterclasses with Canon ambassadors including Emmanuel Oyeleke (https://bit.ly/3xpFaOD) and Yagazi Emezi (https://bit.ly/2SHkx1A) who will present a masterclass to Peexoo members and Menna Hossam (https://bit.ly/3vvefzE) who will present "Fine art and fashion photographer: Challenges of this genre & the future of creating enchanting images in the era of social media", to SYNC School members.

Regular competitions will be used to challenge and inspire with exciting prizes such as Canon's mini phone-to-printer Zoemini, the portable Selphy and the G-Series printers, as well as a compact Powershot SX720 and mirrorless M50 cameras.

Hands-on 'touch and try' sessions with cutting-edge Canon R system technology, EOS cameras and lenses are in the plan with special, members-only discounts available on Canon equipment.

Canon's interest in developing and recognising excellence both in amateur and professional photographers goes beyond this. The Canon Future Focus programme for students is in its fifth year and the inaugural Redline Challenge for amateur photographers received great response in entries from African region.

"We believe in enriching local creatives and welcome the opportunity to connect and support the next generation of visual storytellers. By investing expertise, technology and opportunities in them, we hope to enhance their art, skills and future careers," said Amine Djouahra.
MEA Smart Home Devices Market Value Up 6.1% in Q1 2021

The Middle East and Africa (MEA) smart home devices market saw its value increase 6.1% year on year during the first quarter of 2021, according to the latest insights from International Data Corporation (IDC).
The global technology research and consulting firm's Worldwide Quarterly Smart Home Devices Tracker shows that the MEA market's value reached $1.95billion in Q1 2021.

"As people continued to stay at home, they had time to review and adjust their requirements for home devices," says Isaac T. Ngatia, a senior research analyst at IDC. "Over the last four quarters, the home has become the center of many activities that were previously conducted in other locations. This adjustment came with a need not only for convenience, but also for saving money and energy.

"As the pandemic rolled on, people not only shifted to working and schooling from home, but also ended up conducting many aspects of their lives from home. Entertainment and gaming from home, experiments and research from home, meetings and conferences from home all became part of daily life. This called for investments in better and more convenient smart home facilities."

The product categories driving this growth included smart lighting, small smart appliances, thermostats, smart outlets, and switches as end users sought to reduce their utilities bills while having to remain at home for prolonged periods of time.

"Smart products that supported and enhanced convenience in day-to-day activities saw stronger demand in Q1 2021. On one hand, this shows that these products are now readily available in the market, and on the other hand, it shows that end users are realizing the benefits of incorporating smart devices into their homes."

Other categories that witnessed growth included streaming sticks and set-top boxes, driven by the demand for home entertainment. However, panel-based devices such as smart TVs and smart hubs were negatively impacted by a global shortage of components. In addition, other entertainment devices such as DVD/Blu-ray players and AV receivers declined by 9.5% YoY in Q2 2021 as demand shifted to streaming-based services.
HP to Accelerate Digital Equity for 150 Million People by 2030
As part of its Sustainable Impact strategy,HP Inc has announced an ambitious goal to accelerate digital equity for 150 million people by 2030.
To help achieve its objective, the company announced the launch of HP PATH (Partnership and Technology for Humanity), an innovative accelerator program that will invest in local initiatives and partnerships to address challenges in underserved communities around the world focused on education, healthcare and the creation of economic opportunities.
The announcement coincides with the milestone publication of HP's 20th annual Sustainable Impact Report, that highlights the progress the company is making across its core pillars of Climate Action, Human Rights and Digital Equity. It follows recent actions the company has taken to accelerate progress, including some of the industry's most comprehensive climate action goals, as well as aggressive steps to drive diversity, equity and inclusion and respect human rights across its ecosystem.
"Our Sustainable Impact strategy is helping to strengthen our communities while spurring innovation and growth across our business. Creating technology that inspires progress has always been one of HP's greatest strengths, and we continue to hold ourselves accountable for achieving the goals we have set," said Enrique Lores, President and CEO, HP Inc.
"As digital technology transforms seemingly every aspect of our lives, there's a real danger of more and more people getting left behind. We cannot allow that to happen, and HP will work to break down the digital divide that prevents too many from accessing the education, jobs, and healthcare they need to thrive." Lores continued.
The COVID-19 pandemic didn't create the digital divide, but it has certainly exacerbated it. Digital inequity is at an all-time high and will only continue to grow if we do not work together to find solutions. During COVID-19, one-third of the world's school-age children, or 463 million students, could not access remote learning, according to UNICEF.
Beyond education, digital divide can stand in the way of accessing modern healthcare and competitive job opportunities as digital transformation continues to accelerate. There's also a cost to digital equity: the U.S. alone loses more than $130 million a day in economic activity when people aren't online, according to Deloitte.
HP believes digital equity is a human right and has invested in HP LIFE, a free IT and business skills training program offered by the HP Foundation, and supports and teams up with organizations including Girl Rising, MIT Solve and NABU to tackle this challenge.
Building on these efforts, HP commits to develop, launch, and manage a digital equity accelerator, that seeks to support the digital equity of disenfranchised communities by activating innovative solutions and services for 150 million people by 2030.