ASUS Unveils Zenbook 14X OLED and Zenbook 17-Fold for Nigerian Market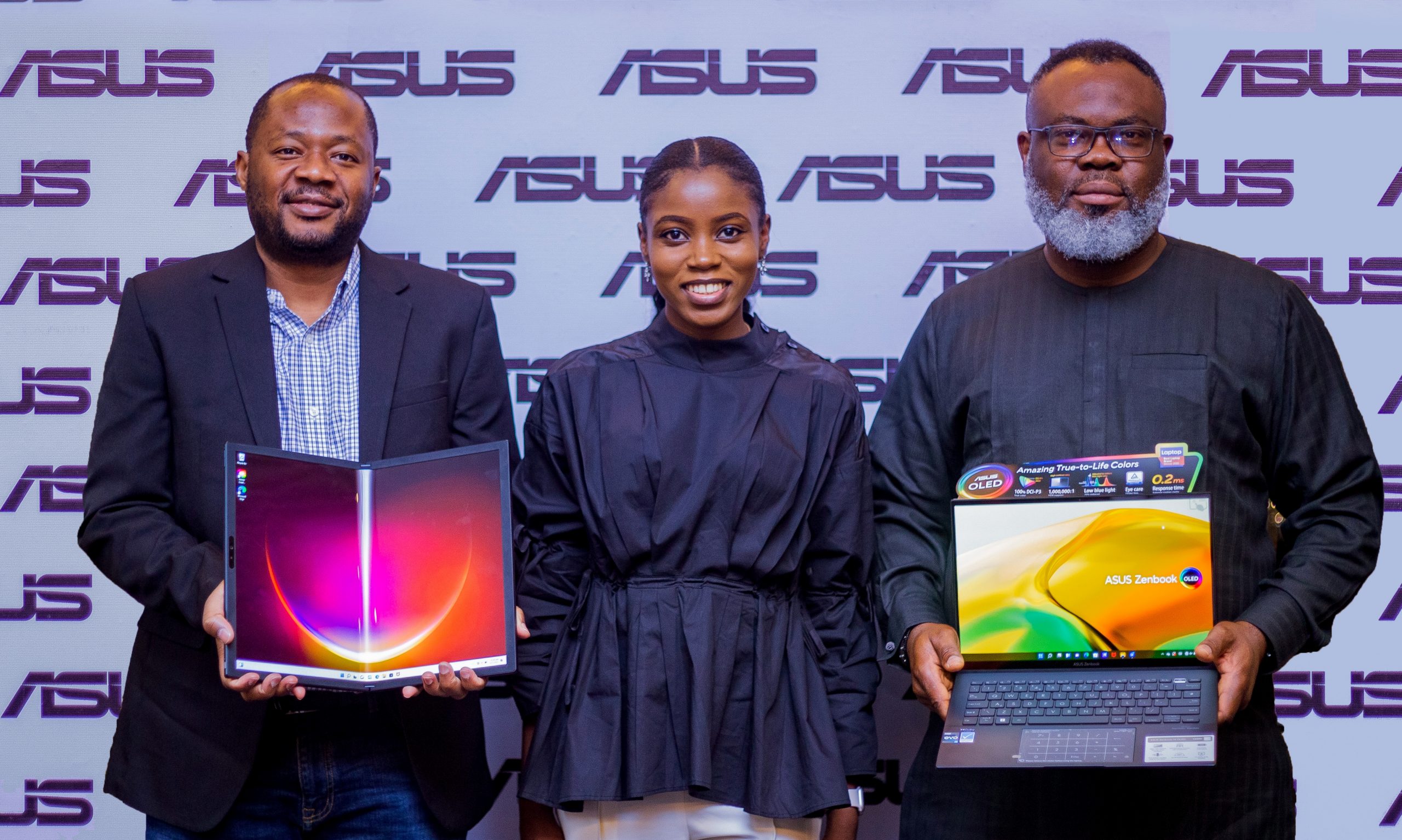 Leading multinational computer and electronics company, ASUS, has said it will continue to defend its proud tradition of creating innovative technologies for everyone to enjoy, as it introduces to the market, ASUS Zenbook 14X OLED (UX3402) and Zenbook 17-Fold (UX9702) respectively.
The country manager for ASUS English speaking Africa, Simplice Zaongo, who made this known during the maiden ASUS media gathering event held at Ikeja, Lagos, said that ASUS brand, its accomplishments and its latest technologies draws on the feedbacks from its consumers.
He introduced the ASUS Zenbook 14X OLED (UX3402) and Zenbook 17-Fold (UX9702) to the media, saying the incredible journey with worldwide achievements of ASUS has earned a total of 57,156 awards from some of the world's most prestigious international organizations and media groups.
''Each award is a testament to our relentless quest to create solutions designed for the benefit of everyone,'' Simplice said adding that besides being the number one consumer notebook brand in Asia-Pacific and East Europe, ASUS gaming notebooks account for the highest market share,
Marketing manager, ASUS Nigeria, Adeola Odeleye, disclosed that "ASUS is driven by innovation and passionate about technology. We dream, dare, and strive to create an effortless and joyful digital life for everyone. We're always in search of incredible ideas and experiences, and we aspire to deliver the incredible in everything we do."
ASUS currently has three distributors in Nigeria namely Coscharis Technologies, Mitsumi Distribution and TD Africa. There are five service centres in Lagos, Abuja, Port Harcourt, and Enugu.
Mobile Camera Trends 2022 Shared By Four Global Experts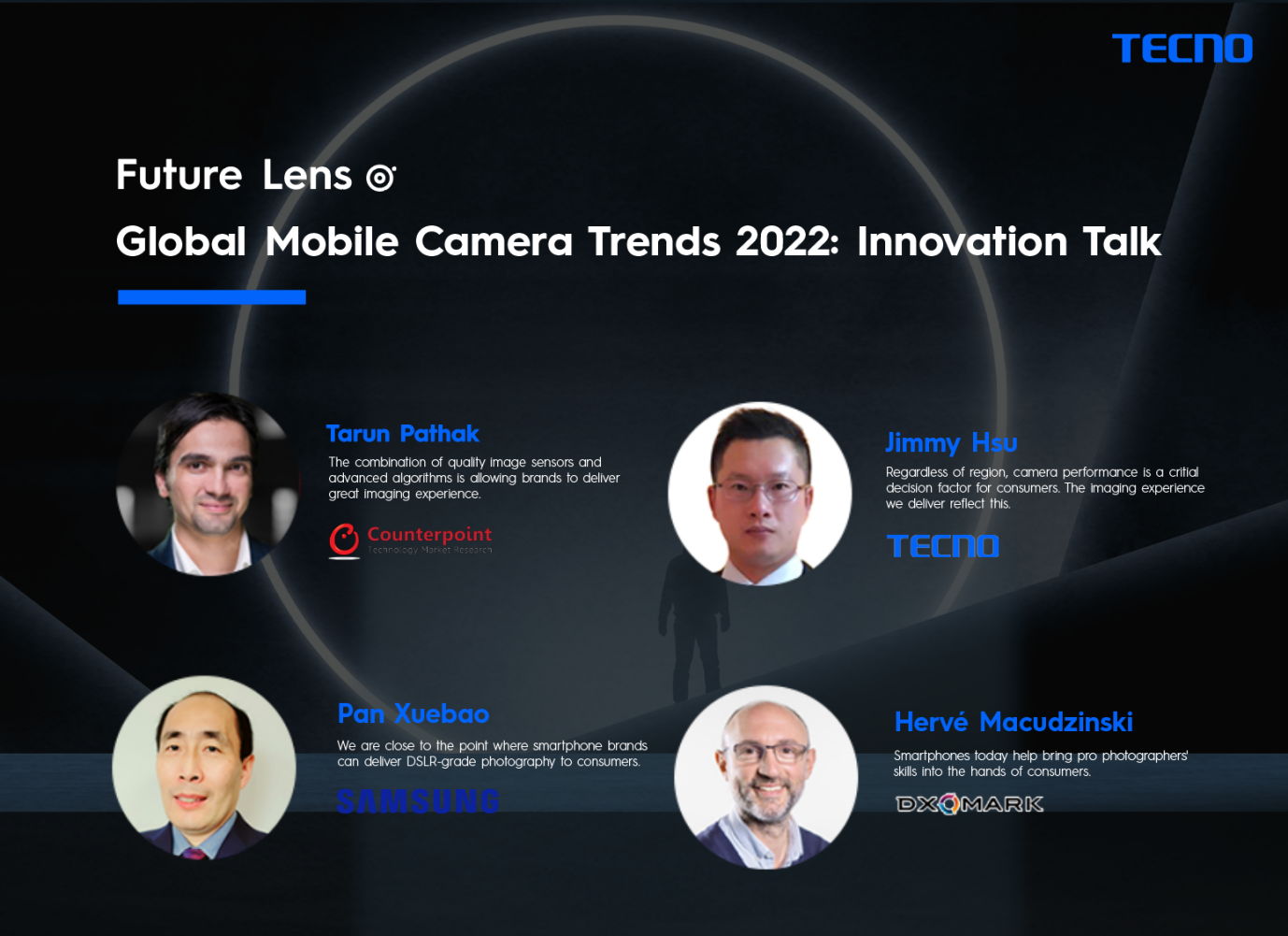 Leading industry research analysts along with global experts in the field of optical imaging technology have shed light on what the smartphone industry can expect in 2022 with respect to mobile cameras, during a webinar titled "Global Mobile Camera Trends 2022: Innovation Talk".
Discussions focused on how camera systems are evolving, and how they have become critical for OEMs as consumers place increasing importance on image capture. Innovations such as the combination of quality image sensors and advanced software algorithms, light sensitivity, image and video stabilization, and continuous lossless zoom have been highlighted by these industry players as Mobile camera trends to continue in the coming year.
The webinar was organized by leading technology research firm Counterpoint, and included were guest speakers from TECNO, a global smartphone brand focusing on rapid-growth in emerging markets, Samsung Electronics, a global leader in semiconductor, telecommunication, digital media and digital convergence technologies, and DXOMARK, an internationally renowned testing agency specializing in cameras, audio, displays, and batteries for consumer electronics.
Hosted by Counterpoint Research's Peter Richardson, VP of Research, speakers Tarun Pathak, Hervé Macudzinski, Pan Xuebao, and Jimmy Hsu shared their insights on camera innovation, market trends, and the latest developments in imaging technology.
Tarun Pathak, research director for smartphones at Counterpoint, highlighted that burgeoning mid-end smartphones across both developed and emerging markets like Africa, Latin America and India will help form factors of quad-cameras and above to dominate. Mr. Pathak also sees "the combination of quality image sensors and advanced software algorithms allowing brands to deliver great imaging experiences across all smartphone price points."
DXOMARK's Hervé Macudzinski, Image Science Director and Product Owner of DXOMARK observed that smartphones today help bring DSLR capture quality and pro photographer's skills into the hands of consumers. Further, he sees low-light imaging as a priority for devices in the highly competitive $400-$600 price bands – where significant improvements can be made.
Samsung Electronics' VP and Head of R&D, Pan Xuebao, believes "We're close to the point where smartphone brands can now deliver DSLR-grade photography in the hands of customers." He mentioned Samsung's Tetra and Nona technology is bringing great performance across both bright and low light conditions by providing a bigger canvas to capture more light, while allowing smaller pixels for higher definition. Speed is also prioritized, with ISOCELL bringing faster autofocus capabilities."
Jimmy Hsu, Senior Product Manager of TECNO Image Technology, mentioned that demand for more diverse features and personalization could drive demand for ToF (time of flight) and DVS (dynamic vision sensor), which would help smartphone cameras rival and outperform specialized cameras. TECNO already focuses on personalization, with advances in dark complexion imaging aimed at users across key markets in Africa, India and other regions, with Hsu highlighting recent achievements and breakthroughs regarding light sensitivity, image and video stabilization, zoom and high-resolution – powered by technologies such as RGBW and G+P, Sensor Shift and telescopic lenses. He promised some of these new technologies are slated for TECNO's new products in 2022. Hsu also emphasized that "TECNO always aims to provide an excellent photo and video experience through constant innovation and a deep understanding of consumers' needs."
Media representatives and industry players from Africa, Southeast Asia, Europe, and the US also participated in the webinar, sharing their questions with the speakers on topics that interest tech-savvy mobile users and photo enthusiasts globally.
The webinar highlighted future mobile camera imaging technology trends and set expectations of the application of these imaging technologies for global markets and consumers, paving the way for further long-term smartphone imaging developments.
MEA Personal Computing Devices Market to Decline 8.3% in Q4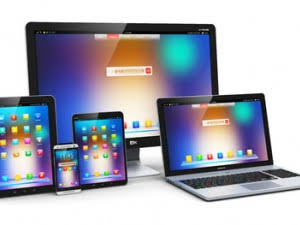 The Middle East and Africa (MEA) personal computing devices (PCD) market, which is made up of desktops, notebooks, workstations and tablets, is expected to suffer a year-on-year decline in shipments of 8.3% in shipments for the final quarter of 2021, according to industry analysis conducted by International Data Corporation (IDC).
The global technology research and consulting firm's latest Quarterly PCD Tracker shows that a total of 5.6 million units will be shipped across the region in Q4 2021.

"The primary reason for the year-on-year decline is the strong performance seen in some key markets during the corresponding quarter of 2020," says Fouad Charakla, IDC's senior research manager for client devices in the Middle East, Turkey, and Africa. "The final quarter of last year saw a number of massive education deals and a spike in consumer device shipments, neither of which were repeated in Q4 2021.
Additionally, the depreciation of the Turkish lira to historic lows against the U.S. dollar, making PCDs even more expensive for end users in the country, has caused a further slowdown of shipments into Turkey, which is one of the region's major PCD markets.

"A supply shortage of integrated circuits has had a negative impact on PCD shipments for Q4 2021, and this shortage is expected to persist for at least three more quarters. With vendors prioritizing commercial shipments for better profitability, consumer shipments are expected to bear the brunt of this supply shortage. From a product category perspective, desktop and notebook shipments combined will record a gentle year-on-year increase for Q4 2021, while tablet shipments will decline dramatically."
Expert Warns Children's Bedroom, Last Place to Install Computers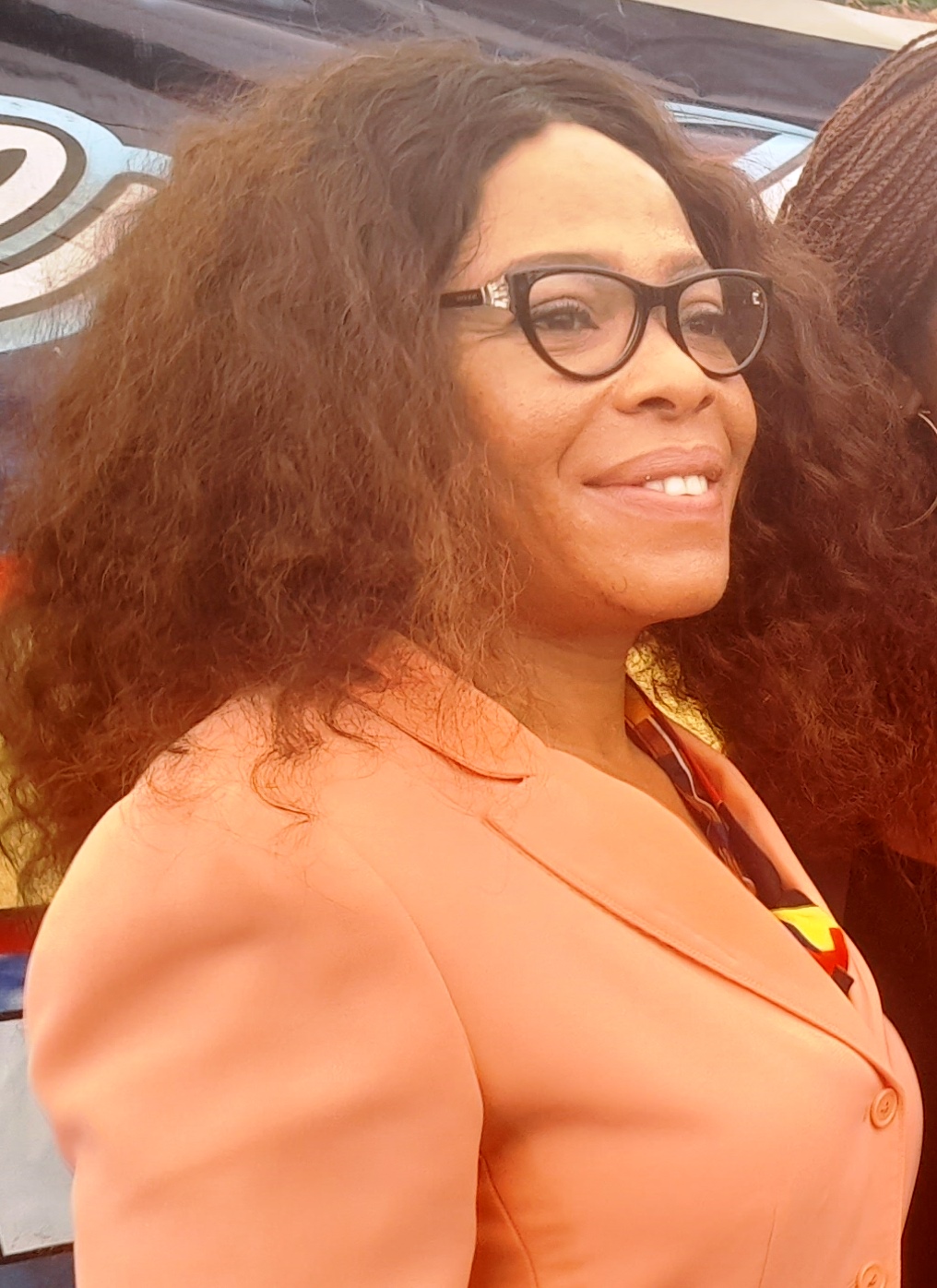 Children's bedroom has been described as the last place to install computers,according to an award-winning child formator and president, Veteran Consultants, Mrs. Chinelo Okolo.
Delivering a special guest address at the 2021 Valedictory Ceremony and Prize Giving day of ReapVille Schools, Mafoluku-Oshodi in Lagos State, Mrs. Okolo who is a certified counselor and renowned resource person, noted that often it could be difficult to give children the required study space and quiet vicinity they need to enable them do their best especially during secondary school.
She pointed out at the occasion presided over by Barr. Ikechukwu Ugwuoke that the children's bedroom is the last place for computers, because there is need for continuous monitoring of what or whom they have access to on the computer.
She also noted that nowadays, many children of secondary school age may be asking parents for mobile phones, that is "if they do not already have," and wondered if really children need to have smart phones in their bedrooms at night, warning parents and guardians to be vigilant for that eerie glow of light coming from their child's room at 2am.
"Use of mobile phones as well as the computer needs to be carefully monitored to ensure that your child has enough sleep and maintains healthy contacts," she asserted.
For parents of those beginning secondary school, Mrs. Okolo underscored the fact that they must listen to their children by spending some quality time having conversations, which must be two ways. Stressing, this could be achieved through sharing parental values and getting "your child's opinions" and building their confidence.
Parents, she also cautioned, need to know the friends of their children and possibly meet their parents too, insisting that "School is not just for academic development; friendships are important for social development and positive mental health."
"Isolated, unhappy children just cannot learn effectively," Mrs Okolo advised.
In addition, she advised parents to increase their child's independence and responsibilities, saying that transition to secondary school is an ideal time to ensure they complete appropriate chores.
"These are essential life skills and praise for a job well done will boost your child's self-esteem. This is also a great opportunity to reinforce time-management skills," she said.
In his chairman's address, Barr. Ugwuoke charged all especially the class of 2021 on the importance of 'Telling the truth' emphasizing the need for human beings to tell the truth in all that we do.
"Telling the truth is an act of courage," he said and charged all to be courageous enough to tell the truth no matter the cost and avoid things that get in the way like empty cleverness, morally bankrupt irony, desire to please others to name but a few.
Earlier, the Director, Reapville Schools, Mrs. Philomina Ugwuoke in her welcome address, described the school as a citadel for knowledge; an environment for interactive, expressive and inclusive learning.
She also said that as an approved school courtesy of the Lagos State Ministry of Education, they are indeed grateful to God Almighty for guiding their steps despite what has been a difficult challenging environment.
At Reapville School, she said that developing all the skills a child will need to achieve his or her life goals and make progress in the society is very essential to the management, which is why they insist that cognitive, affective, psychomotor and social skills.
There were presentations of over 30 special prizes to deserving students, teaching and non-teaching staff while the pupils and teachers entertained participants with choreography, cultural dance, speech and ballet dance to name a few.
The occasion was well-attended by guests and parents, led by the chairperson, Parent, Teachers Association of the school, Mrs. Nkem Nweke and her Executive Committee.