Mercy Corps Partners YDFS to Deliver Cash Transfers to Vulnerable Households in Yobe State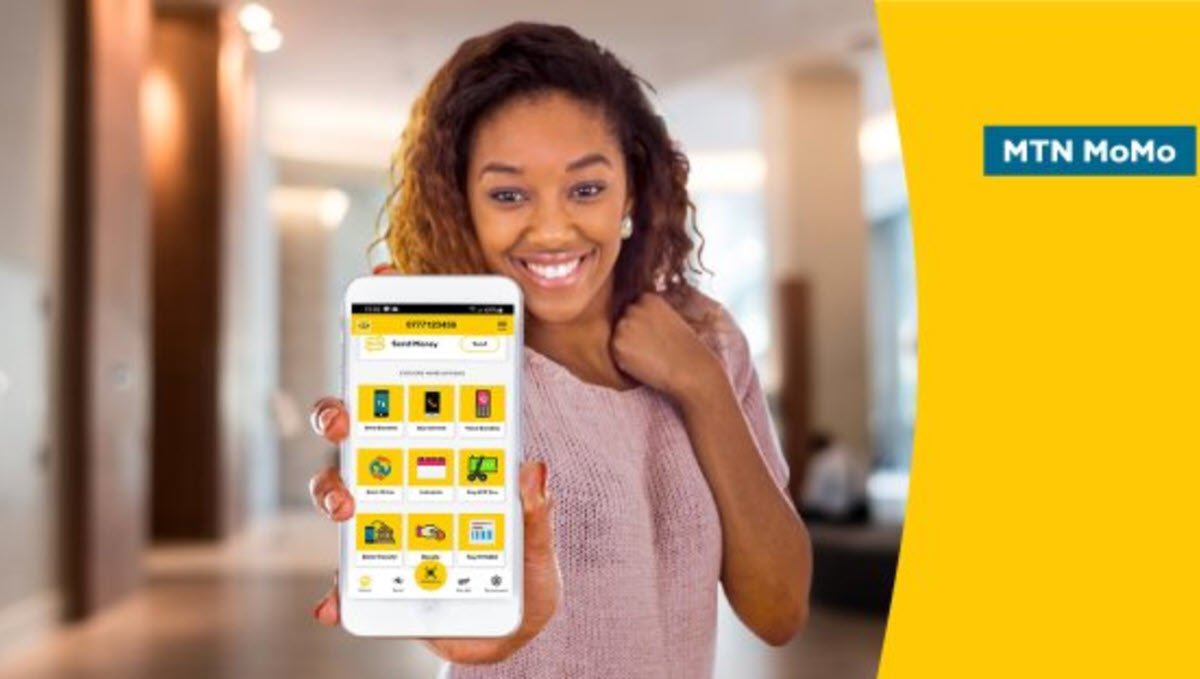 Mercy Corps' 'Building Resilience in Complex Crisis (BRICC)'programme funded bythe European Union,has signed a new partnership with Y'ello Digital Financial Services (owners of the MoMoAgent Network),a subsidiary of MTN Nigeria,to efficiently deliver automatedcash transfers and provide an avenue for programme participantswith or without bank accounts to receive funds.
This partnership will kick-start the use of MoMo Agent in the distribution of conditional and unconditional cash transfers to 14,270 households in Damaturu and Potiskum LGAs in Yobe state.
The European Union is funding Mercy Corps to implement an array of early recovery interventions across North-East Nigeria which involves cash assistance to vulnerable households and young people to help restore and improve livelihoods,making them more resilient to conflict and climate shock and stress.COVID-19 has aggravated the impact of the conflict in the state, affecting market opportunities and increasing unemployment. Of the participants that will be given cash transfers, 1,570 youths will receive funds to help them start a business after undergoing vocational training like automobile repairs, agribusiness, fashion designing, food business, and phone repairs, among others.
Dez Byamukama, BRICC Programme Director, Mercy Corps said, "The major goal of the BRICC programme is to build the resilience of communities, by providing them with the capacity and resources to respond to shocks and stresses, which have been worsened by the COVID-19 pandemic. Cash supports beneficiairies to respond to their basic needs and survive economic hardship, Automated cash transfer also reduces the cost and security risks associated with the transfer and direct distribution of cash."
The presence of MoMoagents in communities where BRICC is implemented, means faster and more efficient means of delivering cash transfers without participants having to wait in long queues.With an agent base of over 150,000 across the country, MoMo Agents provide safe, fast and easy access to financial services for customers through their widespread presence and reliable service.
This partnership with Mercy Corps provides a unique opportunity to extend these benefits to the most vulnerable families in Yobe State and other conflict-affected states in the North East.
Commenting on the collaboration, Usoro Usoro, Chief Executive Officer, Y'ello Digital Financial Services said his organisation is commitedto ensuring that every Nigerian is able to seamlessly access financial services for their personal and business needs. "To do this, we constantly seek partnerships to support the financial inclusion strategy of the federal government. We are truly excited about this arrangement with Mercy Corps and the possibilities. With over 150,000 agents spread across the country, we are poised to deliver easy and fast cash transfers to beneficiaries of the programme in Yobe State and other locations within the country where required," he stated.
EU Head of Cooperation,Tassin-Pelzer Cecile, also commended the initiative, noting that cash transfers are often more efficient and effective than other forms of aid. She said: "Cash provides beneficiaries with the means and flexibility to decide and prioritise their recovery. In many contexts, cash assistance allows more aid to reach the beneficiaries directly. It also supports local markets and economy, laying the foundations for communities' recovery and resilience. Cash transfers are effective in addressing negative-coping strategies such as poor diets or debts. It is very important that Mercy Corps continuous to work with the government to strengthen the State Social registry of the most vulnerable linking beneficiaries with the social protection programme."
ALMPO Chairman Alabrabra joins Aspen Institute's Finance Leaders Fellowship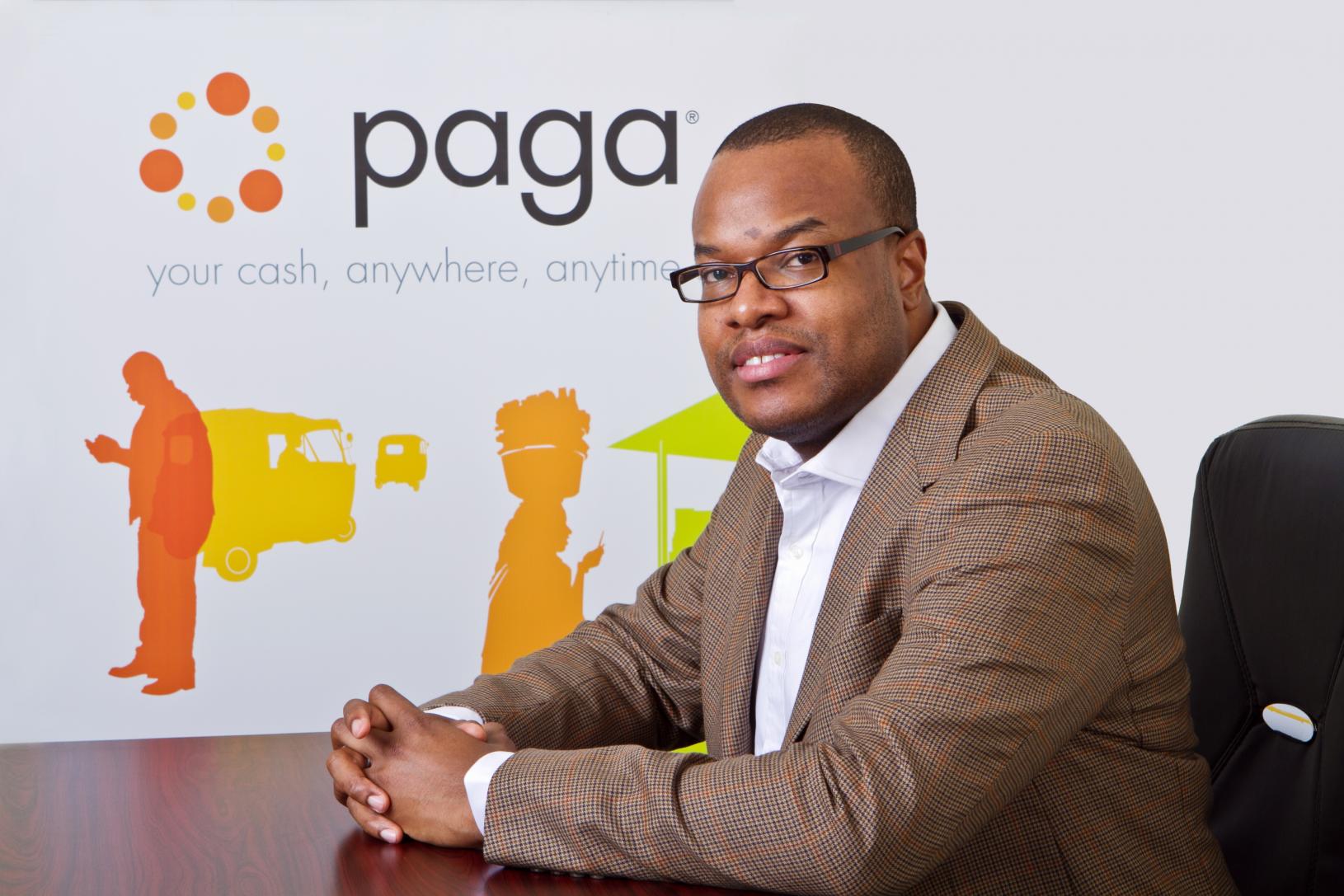 The Association of Licensed Mobile Payment Operators (ALMPO) said its chairman, Jay Alabraba has been selected to join the Aspen Institute's Finance Leaders Fellowship.
Alabraba will join a diverse class of leaders from across the global finance industry. Alabraba, the co-founder of Paga, the pioneering mobile money operator, said, "I am honored to join The Aspen Institute through Class V of the Finance Leaders Fellowship and very excited to help advance the work of the Aspen Global Leadership Network. The focus of the fellowship aligns superbly with my personal values, and I will leverage on the platform to drive agenda items around both financial and economic inclusion."
Speaking on Alabraba's selection, Kara Gustafson, executive director of the Aspen Institute's Finance Leaders Fellowship, said "We welcome this class of the fellowship at a watershed moment for economies across the globe. The pandemic has catalyzed a decisive shift in the way businesses consider the stakeholders they serve, the communities they impact, and the workforces they aspire to engage.
"I congratulate Jay and the other members of his class of outstanding leaders who have the belief, talent, and resilience needed to positively reshape the future of the industry at an inflection point that demands values-driven leadership."
The Finance Leaders Fellowship was founded in 2016 by Aspen Institute Henry Crown Fellow, Ranji Nagaswami, and Aspen Institute Trustee, Chris Varelas, coming out of the 2008 financial crisis and the critical need to rebuild trust between the industry and society. The fellowship's focus is on developing a community of high-integrity leaders in the global finance industry, now with 105 Fellows across 20 countries.
Using the Aspen Institute method of text-based dialogue and building upon the Institute's commitment to values-based, action-oriented leadership, the program encourages selected Finance Fellows to consider values and perspectives necessary for effective leadership in finance and in society at-large.
ALMPO is the umbrella body for Mobile Money Operators (MMOs) licensed by the Central Bank of Nigeria (CBN). The Association was established in 2012 to act as a collective of the licensed mobile payment companies, and to deliver on the national mandate of deepening the payments infrastructure and financial inclusion in Nigeria. ALMPO has more than 20 member institutions collectively serving over 100 million customers across Nigeria. Alabraba emerged chairman of ALMPO in 2020 and leads the executive committee.
Flutterwave Targets Share of $8 Million Ethiopian Remittances Market, Inks Deal with Amole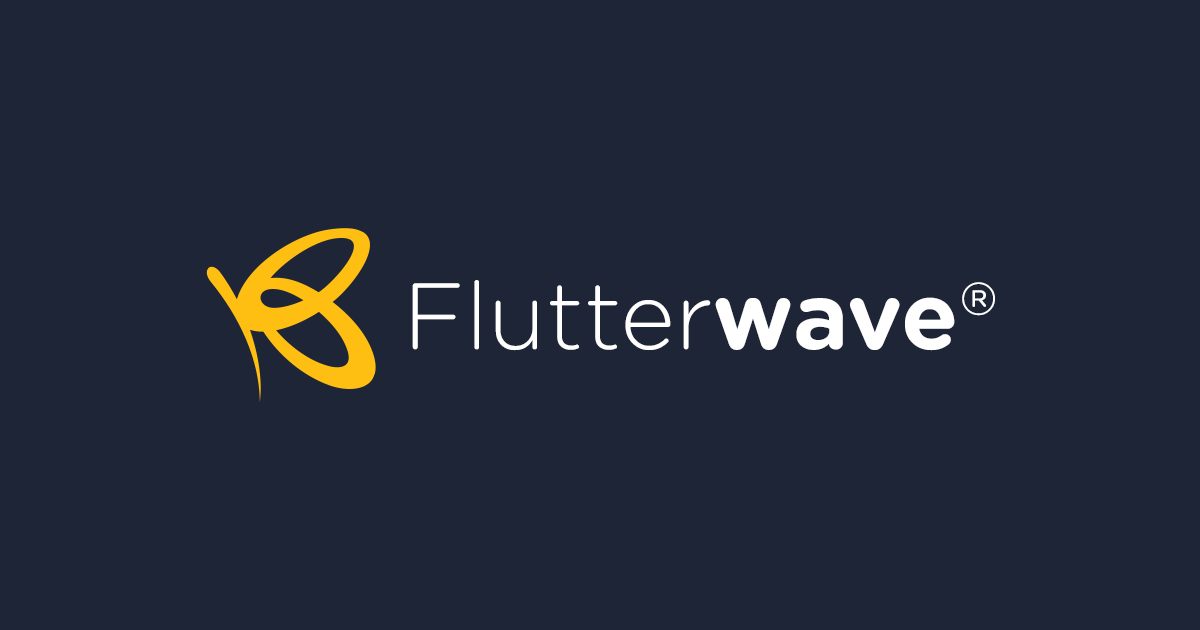 Flutterwave, Africa's leading payments technology company, has announced its partnership with Amole, Ethiopia's largest mobile Digital Wallet platform, to facilitate money transfer into Ethiopia through Amole, to Amole Wallet, bank accounts and cash pickup locations at over 2,500 locations across the country.
Amole offers its customers digital payment capabilities and access to digital products and services to enable users to complete essential transactions at their convenience.
The new partnership with Flutterwave will serve the Ethiopian economy by making diaspora remittances easier for over 8 million members of the Ethiopian Diaspora that remit over USD $5 billion annually to Ethiopia. International Money Transfer Operators (IMTOs) and businesses on Flutterwave as well as Barter by Flutterwave users can send money into Ethiopia via this partnership.
The remittance service in Ethiopia today is seen by users to be expensive, with manual paperwork and delays making it challenging and time consuming for the diaspora community. This partnership solves these problems by providing instant delivery of funds to the receiver at no fee, with more control of where and how to send money, including transparency from a regulatory standpoint.
According to a report by the National Bank of Ethiopia, over 75% of Ethiopia's population is unbanked, while nearly 40% of all bank branches are in the capital city Addis Ababa. This collaboration will extend financial services to these underserved communities, by facilitating remittances from diaspora Ethiopians, hence expanding business opportunities for small and growing businesses in these communities. Subsequently, this will boost financial inclusion within the country as users of the service will have the option to collect cash from any of Amole's 2,500 authorised agent locations.
Speaking on the partnership, Flutterwave Founder & Chief Executive Officer
Olugbenga 'GB' Agboola, said: "We are delighted to be collaborating with Amole to enable digital remittances and cash pickup into Ethiopia. This is another significant milestone for payments in Africa as we work together to bridge the financial inclusion gap in the country and across the continent. Our collaboration will ensure that Ethiopian businesses are getting paid from all over the world, opening massive opportunities for business growth, a goal we are passionate about. This is just the beginning, and we hope to deepen the discussions around our partnership to the benefits of Africans, everywhere."
Asfaw Alemu, CEO of Dashen Bank, said: "We are happy to partner with Flutterwave in delivering crucial forex that will support both our customers and Ethiopia. This partnership will play an important role in delivering even more value to our diaspora community, linking them to their country with more opportunities for global eCommerce in the near future."
Yemiru Chanyalew, CEO Moneta Technologies, SC – said: "We are very excited to work with Flutterwave and leverage our combined technologies to broaden our offering to the Ethiopian Diaspora community, our customers and merchants to enable cross-border remittance and commerce. At Amole, we are increasingly focused on cashless and eCommerce payments. Our combined efforts in enabling seamless and interoperable remittance and eCommerce payments will drive much desired financial inclusion in Ethiopia."
To make payment via this new service, a sender outside Ethiopia inputs the details of the receiver in Ethiopia, the payment destination (Amole digital wallet, bank account, or cash pickup location anywhere in Ethiopia), and the security question and answer with which the receiver can access the funds if the preferred payment destination is via an Amole authorized agent.

MTN Nigeria's YDFS Partners Bet Operators As Mobile Mobile Agents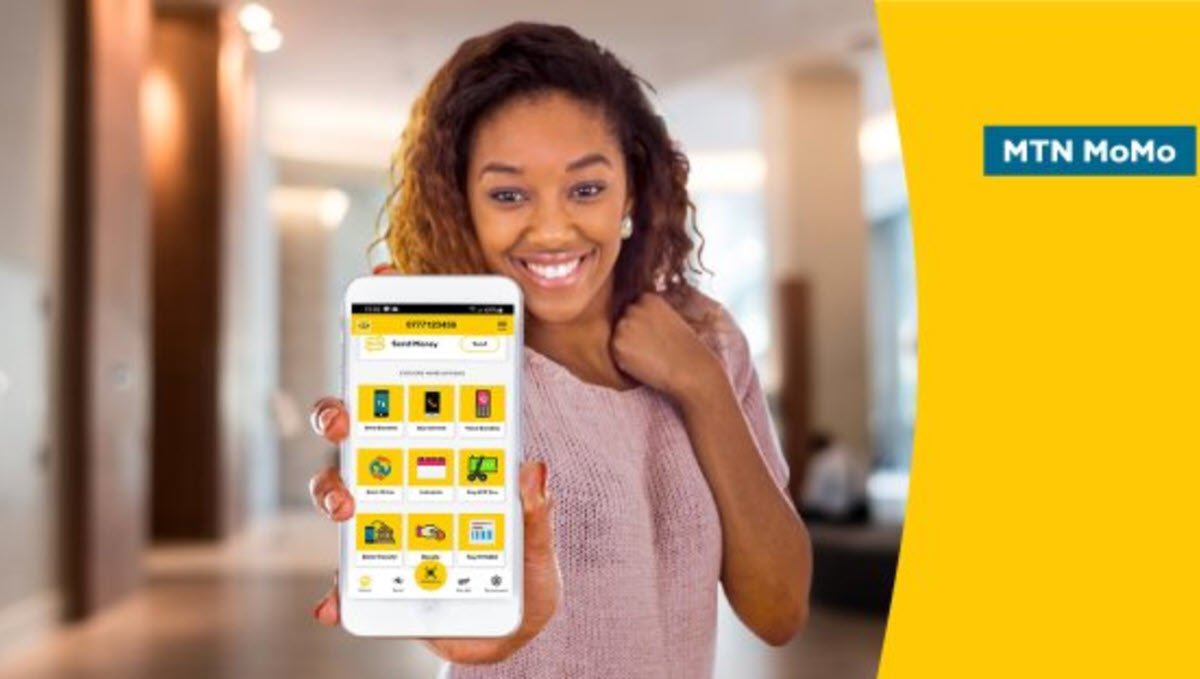 Y'ello Digital Financial Services (YDFS), a subsidiary of MTN Nigeria, has announced its partnership with gaming operators, Betway, BetPawa and Betmojo through its flagship mobile money transfer service, MoMo agent.
The strategic partnership will enable customers to cash their winnings and fund wallets conveniently at any MoMo agent outlet nationwide.
Chief Executive Officer, YDFS, Usoro Usoro,said the "partnerships are the fuel for progress within our communities. So, we are constantly exploring innovative relationships to help deliver cost-effective, fast, transparent, and reliable remittance services.
"Our customers deserve simple solutions making it easier for them to access financial services, no matter where they are. Our partnership with gaming operators helps deliver that," Usoro added.
Speaking on the partnership, Lere Awokoya, Betway's country manager said, "We are proud of our collaboration with MoMo. Our customers now have easier access to their Betway wallet guaranteed. Customers can also deposit and cash-out wins with their neighbourhood MoMo Agent."
"We are committed to improving our customer's experiences through a more personable, digital and sustainable approach. This partnership provides that. We look forward to a successful working arrangement that continually keeps the customer in focus," added Segun Somefun, CEO, Betpawa
Betmojo customers can also take advantage of the partnership through the 'Pick 3' game on the platform to cash out on their winnings with MoMo. With an agent base of over 300,000 across the country, MoMo Agent forms a major part of the Central Bank of Nigeria's financial inclusion drive to ensure that 95 per cent of adults are financially included by 2024.
The partnership allows customers to utilise MoMo's widespread presence and reliable service to access funds. MoMo Agent services include bill payment, cash deposit and withdrawal, data and airtime purchase, and a bulk disbursement solution which enables public and private companies to make payment to beneficiaries anywhere in Nigeria without a bank account or ATM availability.