Chrisland, Kola Daisi and Trinity Universities Join New Horizons Ecosystem for International Digital Empowerment for Students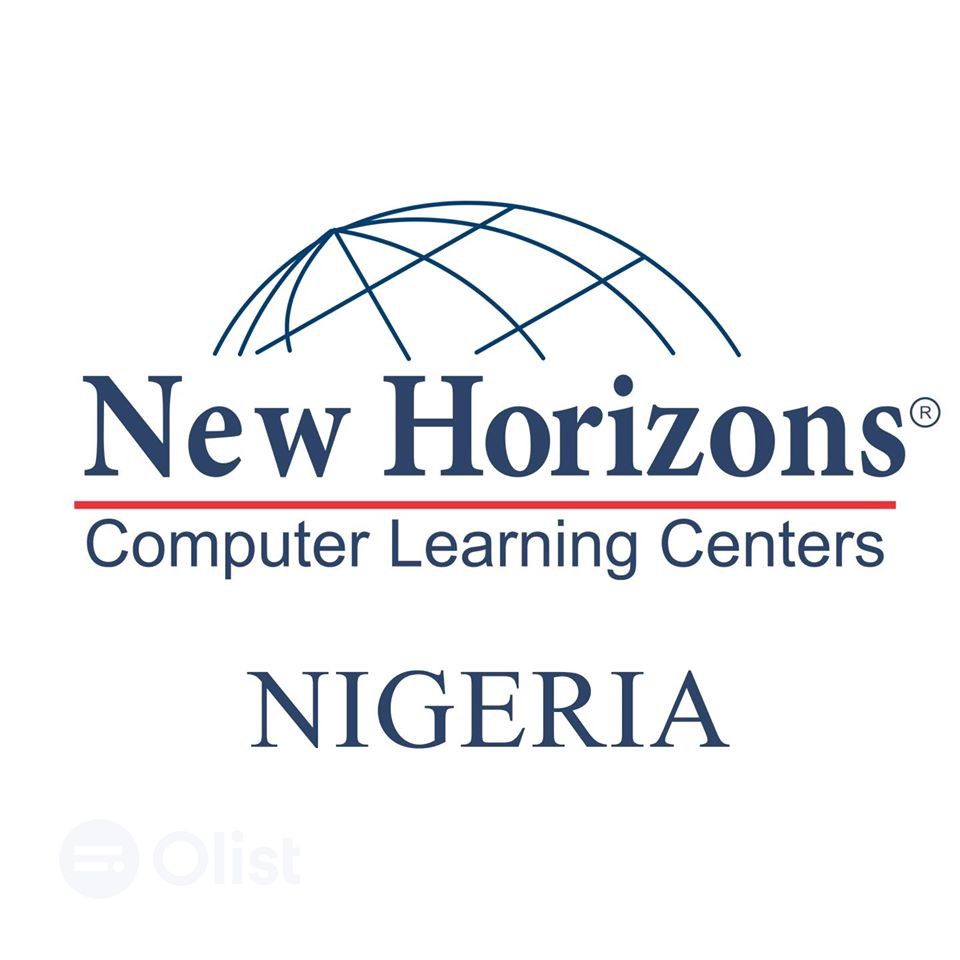 Strategic private universities in Nigeria are evidently blazing the trail in the repositioning of Nigerian undergraduates to leverage the 21st Century opportunities being thrown up through the 4th Industrial Revolution evolvements.
This was further boldly manifested by the strategic decisions of the Managements of three esteemed tertiary Institutions at separate events where they signed Memorandum of Understanding with New Horizons, which is a US-based, world's largest IT and E Business Skills Training Organization with 370 Centres in 80 Countries and 39 years operational experience globally.
Recalling the atmosphere at the separate Signing events through a press release, the Vice Chancellors of the Universities captured their universities' visions for producing 21st Century compliant graduates and positioning of their Citadels of Learning at the front row of IT-driven Universities in Nigeria and the world at large in the shortest possible time.
For the Vice Chancellor of KolaDaisi University, Professor Adeniyi Olatunbosun, the University is partnering with New Horizons given its pedigree which aligns well with the vision and mission of the University which emphasize the production of graduates that are able to respond to socio-economic needs through their high employability attributes and competencies. He said the collaboration will enable the students acquire international competencies which will distinguish and enhance their marketability both locally and internationally.
In the same vein, the Vice Chancellor of Chrisland University, Professor (Mrs) Chinedum Peace Babalola expressed the confidence that based on the feedback from notable Nigerian Universities who had earlier partnered with New Horizons, the partnership was a strategic step to further enhance the realisation of the Institution's objective to build a new generation of leaders through the education of the total graduates who have both academic excellence, morals and internationally-rated IT and E Business professionalism, which will boost their post-graduation employability and entrepreneurial chances.
On the same note, the Vice Chancellor of Trinity University, Professor Charles Ayo, strongly emphasised that the University is very much concerned with production of graduates that will be able to stand taller than their counterparts in terms of academic and professional competencies by seamlessly leverage the 4th industrial Revolution technology for post-graduation lucrative employments and self-employments as wealth creators.
He said being a professor of Computer Science himself, the University is ensuring that all the students of the University irrespective of their disciplines are mandatorily put under the IT scheme such that Trinity University will become the Nigeria national IT Hub that will produce Nigeria Young Technopreneurs like Bill Gates, Mark Zuckerberg, Google Guys, Phillip Emeagwali, etc. in the shortest time possible and consequently outsource such experts.
The MD/CEO New Horizons Nigeria, Engineer Tim Akano, commended the Managements of the Universities for their unusual bold step to synergise with the experts from the industry through the adoption of the international certification-based IT/E Business skills and project-oriented empowerments for the students, as obtained with other sixteen Nigerian University Partners.
He said it is high time Nigerian Universities become the factory for the production of 21st century-ready graduates who can rival their counterparts anywhere in the world in terms of lucrative employability and self-employments, since they are bound to compete with graduates from across the world.
He further said Nigerian Universities can re-position through the partnerships as high-tech/IT research Centres through the leverage of 4th Industrial Revolution technology and produce novel IT-facilitated products which can generate billions of dollars to them from international investors.
He said this was what obtained in world-class Universities like Hebrew, MIT, Stanford, among others that are financially buoyant through leverage of IT-based technological researches.
IFC Invests in Convergence Partners' Fund to Boost Digital Access in Africa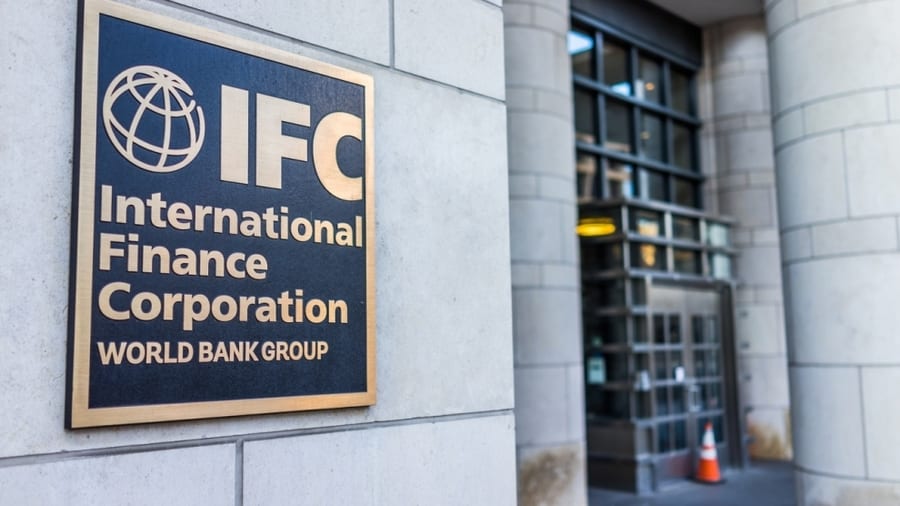 To help strengthen broadband infrastructure and improve online access to digital services for individuals and businesses in more than 12 countries in sub-Saharan Africa, IFC announced today that it invested in a new fund by Convergence Partners Africa, an investment management firm focused on the technology, media and telecom sectors in Africa.
The COVID-19 pandemic has accelerated the adoption of digital technologies and the demand for digital infrastructure which are helping connect businesses with customers and suppliers, creating new channels to access health and education services, and enabling entrepreneurs. However, it has also exposed the digital divide in Africa.
IFC's equity investment of $25 million in Convergence Partners' Digital Infrastructure Fund will promote improved digital connectivity and access to digital services by investing in independent operators and service providers in sub-Saharan Africa. The fund has a target size of $250 million. IFC invested in Convergence Partners' previous fund, Convergence Partners Communication Infrastructure Fund.
Investments made through the Digital Infrastructure Fund will support critical digital infrastructure companies and projects including broadband networks, fibre cable systems, mobile towers, digital service provider platforms and data centers, adding new connectivity and data center capacity in many countries in Africa where such infrastructure is currently limited.
"We are very pleased to extend our relationship further with IFC, who were also investors in our last fund and co-investors with us in underlying portfolio companies. We share a joint ambition to invest in those businesses on the African continent that are contributing meaningfully towards addressing the digital inclusion gap that exists. Africa is ready for high throughput pervasive fibre networks, independent hyperscale data centers, edge, AI, 5G and IoT. Connectivity is at the foundation of 4IR. Our new Digital Infrastructure Fund is the platform for building Digital Africa for future generations," said Andile Ngcaba, Chairman of Convergence Partners.
Internet access in Africa relies largely on mobile networks. Mobile broadband penetration stands at only about 34 percent and fixed broadband at less than five percent across most of sub-Saharan Africa, excluding South Africa.
Africa also experiences a large urban and rural connectivity divide, with 28 percent of urban households having access to the Internet compared to only six percent in rural areas, according to the International Telecommunications Union.
"Increased broadband connectivity supports economic growth, job creation, and quality of life. Together, we can help connect more homes and businesses in Africa by supporting funds such as the Convergence Partners Digital Infrastructure Fund to bridge the $100 billion digital infrastructure financing gap to reach universal connectivity by 2030," said Makhtar Diop, IFC's Managing Director.
Visa Reintroduces Iconic Brand with Eyes on $17trn Digital Payments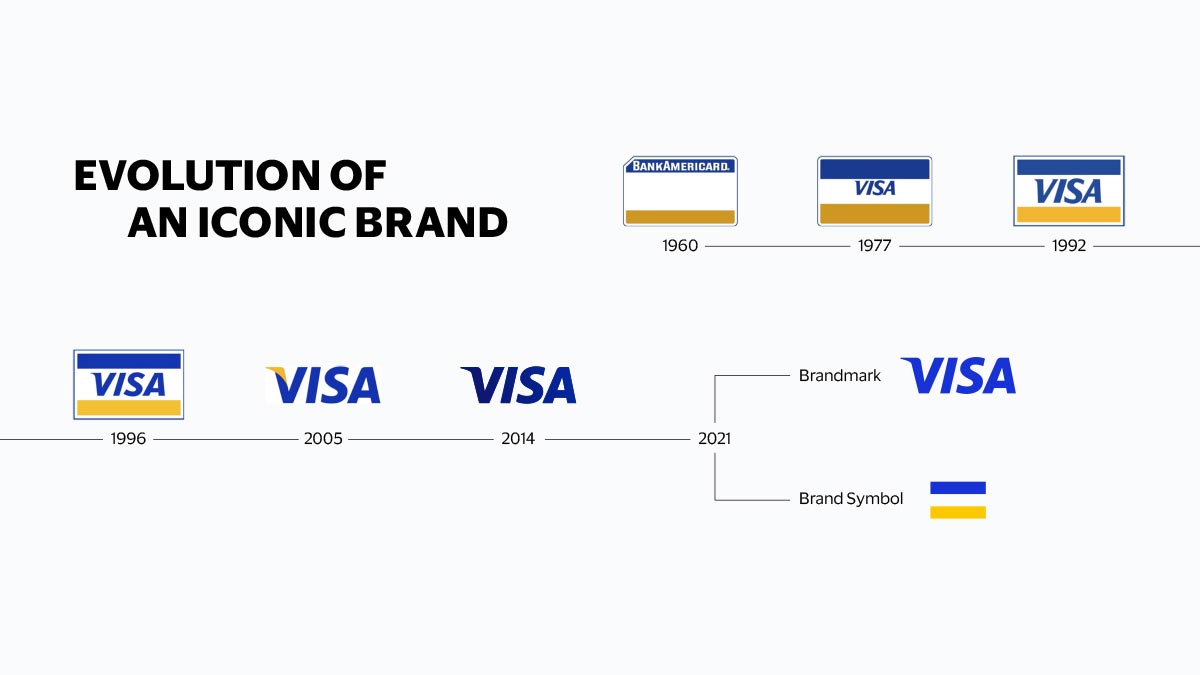 Visa, the global payments technology company today unveiled the initial phase of its brand evolution spotlighting the diverse capabilities of its network and commitment to enabling global economic inclusion with eyes on $17 trillion digital payments.
Aligned closely with the company's business strategy, this phase includes the debut of a dynamic global marketing campaign and a preview of a modernized look for Visa's iconic brand.
The 'Meet Visa' campaign shares an initial glimpse into the evolved visual brand identity launching later this year, featuring refreshed colors for digital impact, a custom font created for optimal digital experiences and an updated brand symbol designed to express the purpose behind the organization.
Over the course of 2021, Visa's new brand identity will become visible in all 200+ countries and territories Visa operates in, cutting across the company's primary business strategy encompassing Consumer payments, focusing on expanding access and moving the $17 trillion spent in cash and checks globally to digital payments.
Visa's new payment flows including cross-border person-to-person payments and a range of value-added services that help businesses of all sizes navigate today's landscape; identify new growth opportunities; and maintain our mission of making Visa the most secure, resilient and reliable network.
A diversity of offerings and solutions through burgeoning partnerships with fintechs and established brands, relationships with governments around the world and innovative technology built for the future.
More than 60 years ago, when Visa was founded, few could imagine a world beyond cash and checks. Visa's founding vision to introduce a more secure, reliable and convenient currency in digital form began with a simple question: what if money became fully electronic? Today, Visa continues to anticipate the future of digital commerce, providing access through its secure global network working for everyone, everywhere.
"People think they 'know' Visa. Consumers and businesses trust the power of those four letters and see it when they open their wallet, pay a vendor, walk into a store or check out online. What they don't see is how those four letters operate the most dynamic network of people, partnerships and products," said Lynne Biggar, Executive Vice President and Global Chief Marketing Officer, Visa. "We are on a mission to ensure that Visa is seen as more than a credit card company and understood as a trusted network that drives commerce forward."
While Visa continues to shape the physical and digital credit or debit card transaction, it also increasingly sits at the center of enabling money movement. A company built on access to economic inclusion, the Visa network connects 3.6 billion credentials, over 70 million merchant locations, tens of thousands of partners and powers more than $11 trillion in total volume annually.
Over the last five years alone, Visa has invested $9 billion in technology to shape the future of commerce, delivering a differentiated set of products, services and benefits. Visa's network helps enable a gig-worker with the flexibility to get paid in real time, facilitates person to person payments that can send and receive money between billions of cards and accounts worldwide, and large corporate payments to be made more effortlessly across borders, as just a few examples.
Ooni of Ife Commends NITDA For Boosting Digital Economy In Nigeria

The Ooni of Ife, Oba Adeyeye Enitan Ogunwusi, Ojaja II, has commended the National Information Technology Development Agency (NITDA) for the various projects and initiatives the Agency has carried out to boost Nigeria's Digital Economy.
The Yorubaland Monarch made the commendation yesterday when he received director general of NITDA, Mallam Kashifu Inuwa Abdullahi, CCIE, in Abuja.
Oba Adeyeye expressed his satisfaction on the approach NITDA is using in engaging Nigerians, particularly in the area of Information Technology.
He said, "I have been following the activities of NITDA over the years, and all I can say is, I am very happy and satisfied with all that you are doing. I must also commend the Honourable Minister of Communications and Digital, Dr Isa Ali Ibrahim (Pantami), who under his watch, the Ministry and also the Agencies he supervises are doing wonderfully to move this country forward especially in regard to digital economy," he said.
The Monarch further charged NITDA to do more in the areas of youth development, adding that Nigerians youth are the backbone of the country's growth.
"As someone who is passionate about youth development, I will love to see NITDA doing more in regard to youth empowerment. There is need for Agency to expand its initiatives across other regions, especially North, so that the youth can catch up with their counterpart in other regions of the country," the Monarch said.
On his part, the DG NITDA thanked Oba Adeyeye for the words of encouragement and assured him the Agency's commitment in ensuring that it discharges its duties by providing Nigerians with basic digital skills through capacity building training.
Abdullahi explained to the Monarch that Digital Innovation and Entrepreneurship and Promotion of Indigenous Contents are one of the Agency's strategic pillars basically involves the maximum empowerment of youth and use of local innovators to come up with indigenous content that will bring digital solutions for the nation.
The DG further apprised Oba Adeyeye that NITDA has been coming up with digital innovation solutions through various innovation challenges across the country, while assuring him that NITDA will continue to come up with developmental initiatives that will better the lives of Nigerians especially in the areas of emerging technologies.