Branch International Deepens Financial Inclusion in Nigeria Via Digital Banking

Processes N40bn Loans in 3 years
offers 20% annual investment returns, free unlimited transfers, instant loans and more
Branch International said in the past three years of its operations in Nigeria, it has processed over N40 billion in over three million loan transactions and remains one of the most downloaded financial apps in Africa.
Branch is founded by Kiva.org founders, an NGO which has raised over $1.5 billion in zero interest interest capital for global financial inclusion. It is one of Africa's most downloaded digital banking apps with over 20 million downloads across Nigeria, Kenya, Tanzania and India, restating its commitment to driving financial inclusion in Nigeria.
The company is achieving this by leveraging technology to offer a range of unique financial services to customers which was announced recently at a virtual round table held in Lagos. According to Branch, the quest to make formal financial services accessible at an affordable rate to individuals and businesses is critical in systematically driving economic development. Thus, their unique range of offerings are designed to offer value to customers whilst enabling them make payments and granting access to loans and investment opportunities.
These product features include: free and unlimited money transfers, free bills payment and airtime purchase; a 20 per cent annual investment returns (one of the highest in Nigeria) without any withdrawal restrictions – investments made through the Branch app are channeled into low-risk financial instruments with capital preservation as the ultimate goal, and; instant loans up to ₦500,000 in minutes with no paperwork or collaterals required and no late charges.
The managing director, Branch Nigeria, Adedayo Ademola, said, "At Branch, it is our commitment to keep up with our objective of leading the way in digital banking, in order to improve the financial wellbeing of Nigerians, unlock the greater potential within the financial services sector and promote seamless banking across the country. Our approach as a mobile-only digital bank is deeply rooted in us prioritizing the convenience, satisfaction and safety of our customers".
"With Branch's suite of unique products, we are consistently pushing the envelope by offering customers valuable services beyond the conventional banking needs thereby making a meaningful impact on their lives. Branch remains perfectly poised to take on the challenge of providing access to affordable financial services for all", she added.
For this, the founders have received global media recognition and several awards including being listed in Fortune 40 Under 40. With support from world-class investors such as VISA, IFC and Andreessen Horowitz, Branch continues to deliver superior customer value.
UK to Support Nigerian Female GreenTech Entrepreneurs to Scale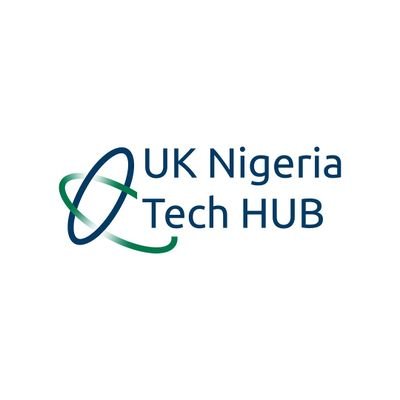 The UK Government, through its UK-Nigeria Tech Hub, has launched a Green Tech Programme, which will support 30 Nigerian female green-tech entrepreneurs with 12 weeks coaching sessions with industry experts.
These coaching sessions would seek to boost the capacity of the entrepreneurs, as well as the likelihood of the enterprises to scale and become more sustainable businesses.
The Hub, in collaboration with Future Females as the implementing partner, has taken this next step as part of its pledge to help drive clean, resilient and inclusive recoveries in Nigeria – shaping the low carbon economy of the future that will create new jobs, attract green investment and protect the environment for future generations.
The programme targeted at Nigerian female entrepreneurs with early-stage businesses aimed at protecting the environment and conserving natural resources using alternative technologies that are less harmful to the environment, will run virtually for three months and will cover 10 actionable modules that take entrepreneurs through the fundamental building blocks of starting and growing a GreenTech business.
Speaking on this, the British Deputy High Commissioner in Lagos, Ben Llewellyn-Jones said: "As the world looks to build back better from the COVID 19 Pandemic, which has affected millions of lives and adversely affected economies, it is important to remember that we are still tackling an even greater crisis – climate change. The UK, as the host of the 2021 UN Climate Change summit is working hard in advance of COP26 to increase the level of global ambition necessary to ensure that we are on track to limit global warming to below 2 degrees.
"The UK, as a bilateral partner, is committed to supporting Nigeria in delivering an accelerated and just transition, not only to meet the climate imperative but to ensure the country is at the forefront of shifts in the global economy. Like the transition itself, this support is at all levels – from £200 million flowing into major clean technology programmes through International Climate Finance to entrepreneurs, to designing and developing small and micro-enterprise sustainable companies of the future."
The UK-Nigeria Tech Hub Interim Country Director, Lamide Johnson said: "Climate Change remains a priority for the UK-Government. We are pleased to have partnered with Future Females to help and support Green Tech Female Business entreprenuers in Nigeria who are tirelessly working hard to promote the use of technology to solve problems caused by climate change, and invariably promote a greener world."
Commenting on the GreenTech programme launch, Future Females Co-Founder, Cerina Bezuidenhout said: "At Future Females, we have always been passionate about supporting sustainable businesses, and we are very excited to be focusing on GreenTech businesses in our partnership with UK-Nigeria Tech Hub. The entrepreneurs who participate in our programmes are not just building businesses – they're creating innovative solutions to real problems we're facing in this 'new' world, and they are a source of hope for their communities – and we can't wait to meet them."
The programme is set to commence on May 24th 2021 and applications to participate will close on Friday, 7th of May 2021, all interested Nigerian female green-tech entreprenuers can apply here- https://futurefemales.typeform.com/to/hg6bBbv9
MTN Nigeria's YDFS Partners Bet Operators As Mobile Mobile Agents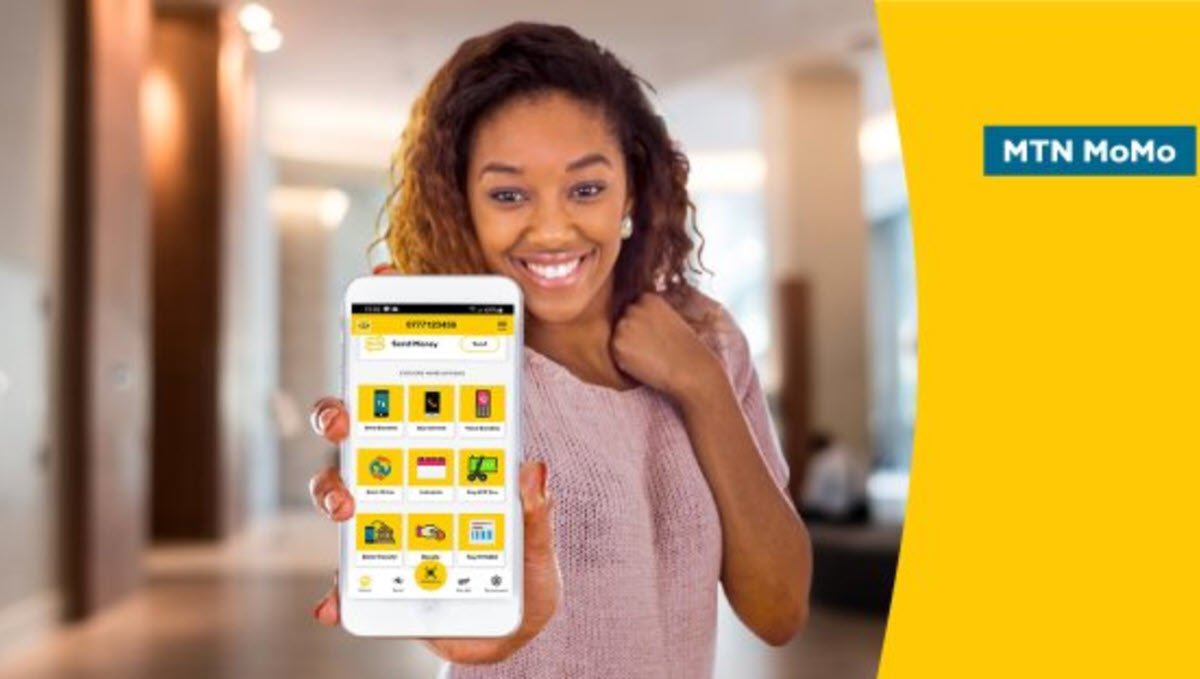 Y'ello Digital Financial Services (YDFS), a subsidiary of MTN Nigeria, has announced its partnership with gaming operators, Betway, BetPawa and Betmojo through its flagship mobile money transfer service, MoMo agent.
The strategic partnership will enable customers to cash their winnings and fund wallets conveniently at any MoMo agent outlet nationwide.
Chief Executive Officer, YDFS, Usoro Usoro,said the "partnerships are the fuel for progress within our communities. So, we are constantly exploring innovative relationships to help deliver cost-effective, fast, transparent, and reliable remittance services.
"Our customers deserve simple solutions making it easier for them to access financial services, no matter where they are. Our partnership with gaming operators helps deliver that," Usoro added.
Speaking on the partnership, Lere Awokoya, Betway's country manager said, "We are proud of our collaboration with MoMo. Our customers now have easier access to their Betway wallet guaranteed. Customers can also deposit and cash-out wins with their neighbourhood MoMo Agent."
"We are committed to improving our customer's experiences through a more personable, digital and sustainable approach. This partnership provides that. We look forward to a successful working arrangement that continually keeps the customer in focus," added Segun Somefun, CEO, Betpawa
Betmojo customers can also take advantage of the partnership through the 'Pick 3' game on the platform to cash out on their winnings with MoMo. With an agent base of over 300,000 across the country, MoMo Agent forms a major part of the Central Bank of Nigeria's financial inclusion drive to ensure that 95 per cent of adults are financially included by 2024.
The partnership allows customers to utilise MoMo's widespread presence and reliable service to access funds. MoMo Agent services include bill payment, cash deposit and withdrawal, data and airtime purchase, and a bulk disbursement solution which enables public and private companies to make payment to beneficiaries anywhere in Nigeria without a bank account or ATM availability.
Lagos City Goes Live With Digital Terrestrial TV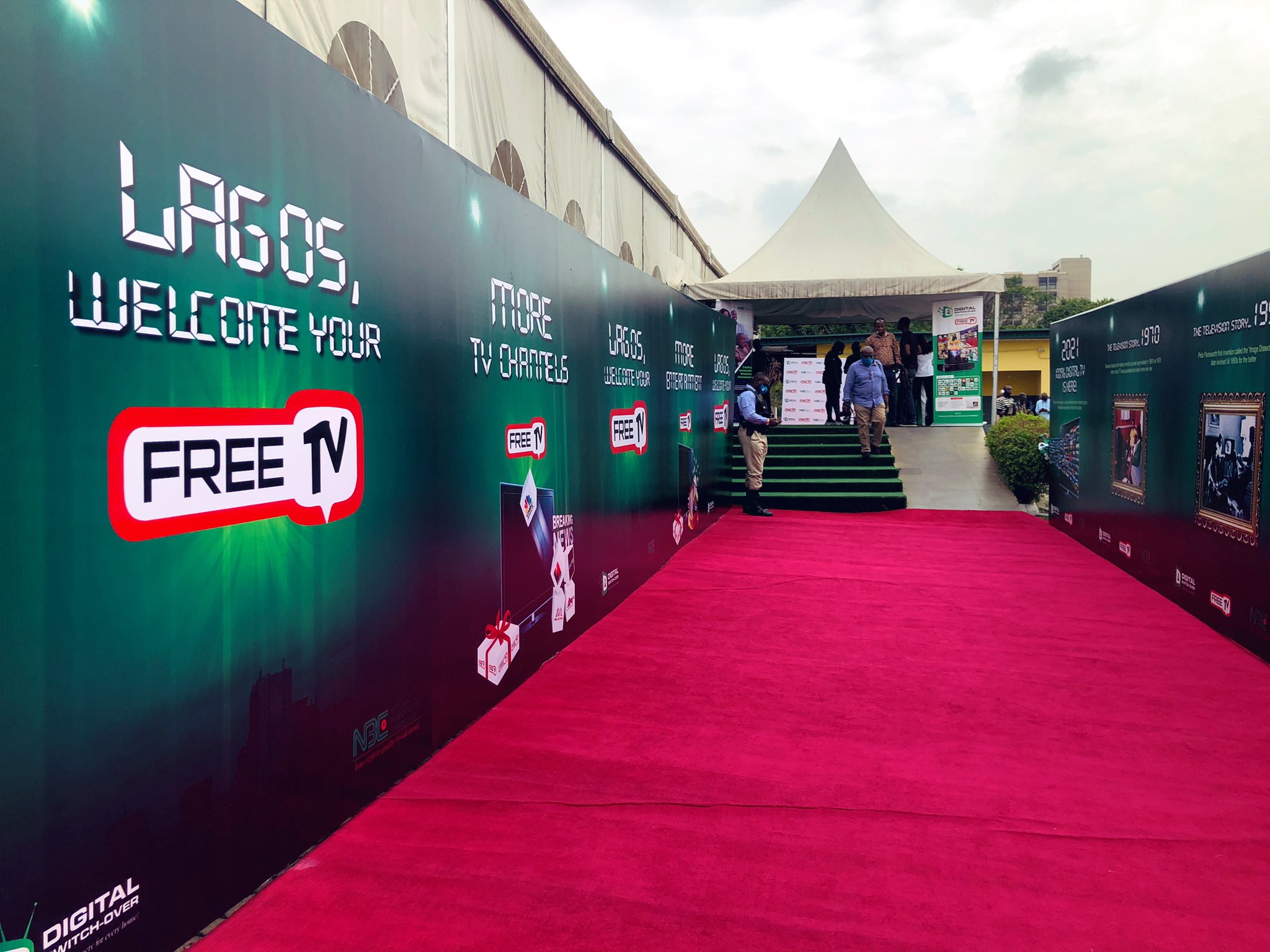 FG to Switch Off Analogue TV December 2022
One Million Set To Boxes On Offer
The Nigerian federal government has switched on digital terrestrial television signal in Lagos, saying by December 2022 analogue television signals will no longer be available anywhere in the country.
The Lagos Digital switch over (DSO) follows on the heels of rollouts in cities like Jos, Abuja, Ilorin, Kaduna and Oshogbo by the National Broadcasting Commission (NBC), the Digiteam, Broadcast Signal Distributors, Set-Top-Box Manufacturers, the Middleware providers -Inview and Renmore -, Broadcasting Organisations of Nigeria (BON) and creative content producers and all members of the Ministerial Task Force on DSO.
In his keynote address, Minister of Information and Culture, Alhaji Lai Mohammed commended the two signals distributors, Integrated Television Services (ITS) and Pinnacle for enabling the completion of this project across the country.
"Today's event marks the beginning of the second phase of the DSO rollout. It is coming a day before the fifth anniversary of the launch of the pilot programme of the DSO in Jos, Plateau State, on 30 April 2016. After the pilot, the digital television train arrived in the Federal Capital Territory on Dec. 22nd 2016; Kwara State on Dec. 20 2017; Kaduna State on Dec. 22nd 2017; Enugu State on February 12th 2018 and Osun State on February, 23rd 2018.
"From Lagos, the DSO train heads to Kano State on June 3rd; Rivers on July 8th; Yobe on July 15th; Gombe on August 12th; Imo on August 24th; Akwa Ibom on August 31st; Oyo on September 9th; Jigawa on September 23rd; Ebonyi on October 17th; Katsina on October 21st; Anambra on November 4th and Delta on November 18th.
"The DSO platform keys into the Lagos Smart City project. It is about creating jobs, stimulating local content and providing value added services like enforcement of radio and television licences, push video-on demand, while regulating television viewing to Lagos residents.
"The free TV platform will help advertisers target audience, help. Local governments collect radio and TV licences. Free TV will be propelled largely by advertising revenues. Here Lagos State stands out due to its commercial hub status. As we switch on Lagos today, we have over one million set top boxes locally manufactured. By December 2022, we will complete the switch over from analogue to digital TV transmission in Nigeria.
"With free TV, 70 per cent of content will be local. At the end of the day ordinary Nigerians will be able to have access to affordable digital television. There is no monthly subscription and this is welcome development to millions of Nigerians who cannot afford to pay monthly subscriptions to pay TV companies," the Minister said.
Speaking in his welcome address, the director-general of NBC, Professor Armstrong Idachaba, said the sale of set-top boxes (STB) will create a huge market for employment of people across the nation, creating over five million jobs in the country adding that over 60 channels will receive signals in the first instance.
The NBC director-general said, "when we started the rollout of the switch over three years ago, we agreed that Lagos will only be switched-on after we have done testing with other cities. We have licenced 13 companies in various areas to play important roles in the digital terrestrial television in Nigeria. We have companies manufacturing and assembling set top boxes. Digitisation of broadcasting brings huge opportunities to the economy.
The chairman of Digiteam, Engr. Edward Amana said the DSO journey began 14 years ago at the International Telecommunications Union (ITU) in Geneva, Switzerland. He said Nigeria has been steadfast in pursuibg the DSO project and has in the last few years licensed companies to plays different roles in the project. Companies like Pinnacle Communications Ltd, Renmore Technology Nigeria Ltd, Gospell Technology Ltd, InView Ltd. and several others.
The governor of Lagos State, Babajide Sanwo-Olu said the DSO will bring governance closer to the people, helps government collect radio and TV licence fee annually, support the Lagos Smart City project, crate jobs and unleash the creative talents of Nigeria youths especially Lagos residents.
Benefits of DSO
Lagos is Nigeria's creative hub, hence it is important to harness the creative talents that abound in the state through this project. Also, the DSO provides us with a great platform to key into the Lagos Smart City Project, which seeks to use technology to enhance service delivery in all spheres of life. The DSO is not just about high fidelity sound and picture, it is about creating jobs, especially for our teeming youth, stimulating local content and empowering channel owners.
While the DSO television platform, branded as FreeTV, offers its viewers about 60 digital channels, including sports, music, movies, and news, it also provides Value Added Services, such as
: – Enforcement & Collection of TV Licenses
– Premium PayTV channels
– Push Video on Demand
– Information Services
– Audience Measurement.
The project will therefore enhance the Lagos Smart City Project while revolutionizing television viewing for the more than 5 million TV households in the state. In addition, a large number of the 1 million jobs to be created by the DSO project in the next three years will come from Lagos. Since FreeTV helps to provide Value Added Services, the 20 Local Government Areas and 37 LCDAs in Lagos State will be supported in the collection of Television & Radio Licenses from residents.
With FreeTV's push system for information services, the FreeTV platform can be used to broadcast information on Lagos State activities to all viewers. It will also help Advertisers in Lagos to target which programmes and channels are being watched by the audience, while Lagosians can also cash in on the Push Video-on-Demand capability of the FreeTV platform to access premium blockbuster Nollywood movies from the comfort of their homes.
FreeTV will be propelled largely by advertising revenue. Again, Lagos State stands out in this regard. With 70% of the nation's advertisement revenue and over 5 million TV households, in addition to being the country's creative hub, there is no doubt that Lagos is one of the engines of the DSO project
In the new digital ecosystem, 70 per cent of content on 24-hour television would be local. These will contain an assembly of TV shows, sitcoms, documentaries, music videos, drama series, talent and reality shows, sports, etc