Nigeria, Others Benefit As Binance Charity donates $1 Million in crypto to UNICEF
As the world battles to put an end to the COVID-19 pandemic, the crypto market is pulling together to ensure resources are constantly available to frontline workers, especially in Africa.

Eleven countries including Nigeria, Ghana, Kenya, Uganda, and Egypt which may be affected by the lopsided distribution of vaccines, are getting needed help from Binance Charity, a philanthropic arm of Binance, the world's largest cryptocurrency exchange.

The charity organisation made the world's first crypto donation of $1 million to the United Nations Children's Emergency Fund (UNICEF). The objective is to help deliver COVID-19 vaccines to communities in 11 countries by the end of 2021.
The gesture is part of the Crypto Against COVID campaign by Binance Charity, which has donated $4 million USD towards the global battle against COVID in over 20 countries.
The organisation aims to revolutionise traditional giving, providing a transparent donation process made possible by its blockchain technology. Behind the scenes, every donation is encrypted on an immutable public ledger that generates a transaction ID. Donors can use this ID to track every step of the donation.
According to the World Health Organisation (WHO), Africa has only received less than 2 percent of the 690 million COVID-19 doses, and most countries on the continent received vaccines in very small quantities as of April.
"Although progress is being made, many African countries have barely moved beyond the starting line. Limited stocks and supply bottlenecks are putting COVID-19 vaccines out of reach of many people in this region," Matshidiso Moeti, WHO Regional Director for Africa, said. "Fair access to vaccines must be a reality if we are to collectively make a dent on this pandemic."
In the same month, forty-five African countries were reported to have received vaccines, 43 of them have begun vaccinations, and nearly 13 million of the 31.6 million doses delivered so far have been administered. However, the WHO said the pace of vaccine rollout is not uniform with 93 percent of the doses given in 10 countries.
The delays are not only affecting vaccine delivery to priority targets but expanding vaccinations to the rest of the population, some of whom have expressed eagerness to receive the doses. WHO set a target to start vaccinating health workers and other priority groups in all countries in the first 100 days of 2021.
Binance Charity supported African countries with personal protective equipment to combat COVID-19 and mitigate its effects in developing countries. Nigeria received the most equipment donation with 30,400 KN95 masks, Ghana got 20,000 KN95 masks; and South Africa, 15,000 PPE suits and 9,600 KN95 masks.
"Binance is proud to help those on the front lines of the fight against the global pandemic, through direct contributions and a platform that will continue to help long after COVID. Blockchain is a powerful antidote to a problem that has long plagued the philanthropy sector: distributed ledgers have the speed, scalability, and immutability to alleviate donor concerns, ultimately maximising charitable impact. At Binance Charity our mission is to amplify the use of this cutting-edge technology for social good, and with COVID-19s unprecedented arrival and starting spread, we have provided a trustworthy approach to remedying the spread of the pandemic," Helen Hai, Head of Binance Charity, said.
The institution also donated 2 cryogenic liquid oxygen tanks – the equivalent of more than 6,000 reusable cylinders – to India. This is in addition to working closely with the government of India to provide the shipment of life-saving oxygen which will help many people in need.
Luno Hits 8 Million Wallets with 1Million Added in Just 12 Weeks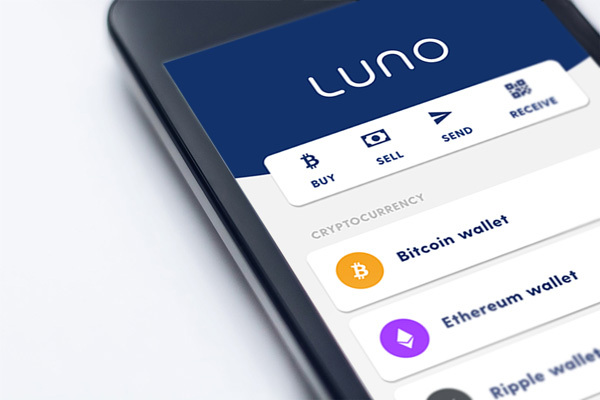 Luno, the leading global cryptocurrency company on a mission to upgrade the world to a better financial system, today announces it has hit a major milestone in its growth, with eight million customers (wallets), achieved in just 12 weeks.
This follows an earlier announcement in April after it reached seven million customers in just seven weeks. With a major surge in customers from 4 million in December 2020 to 5.1 million in May 2021, Africa accounts for Luno's largest user base and the platform's recent figures reinforce the huge appetite for cryptocurrencies across the continent.
Last month, the platform announced it recorded trading volumes of $7 billion in Africa alone and installs of the Luno app have soared by 271% on the continent since January 2020.
Speaking on Luno's thriving traction in Africa, Marius Reitz, Luno's General Manager for Africa, commented: "Across Africa, we're witnessing a huge wave of retail investors step into the crypto market for the first time and that's potentially due to easier access or the lower minimums required to purchase crypto.
"However, this isn't just a trend that's been taking off in Africa, it's something that's being replicated across all of our emerging markets but what sets the continent apart is a rapidly growing awareness of how crypto could be the ideal solution for Africa's unique challenges."
"Our research last year found 54% of Africans are ready to adopt a global digital currency compared to 41% in Asia and 35% in Europe. This growing demand stems from an understanding that crypto can effectively solve major problems in Africa such as volatile currencies, costly payments and high inflation.
"At Luno, we believe the core utility of cryptocurrencies to address these issues not only has the potential to completely upgrade Africa's financial system, but will be a key driver in transforming cryptocurrencies from a niche technology to an essential feature of everyday life for all Africans."
Luno's global business has also grown rapidly due to the simplicity of its online and mobile platforms, offering education, bank-grade security and self-regulation. It is actively working with regulators and banks to safely increase access to cryptocurrencies.
In recent months, the platform has launched a host of new products and features for its global user base. Earlier this year, Luno announced the launch of USDC – arguably the most secure stablecoin on the crypto market known as the "digital dollar".
Pegged to the US dollar, it marks a major breakthrough specifically for African users through not only enabling them to hedge against the volatility of local currencies, but also delivering an upgrade on the functionality of the US dollar by being faster and easier to move across the world.
In March this year, Luno also launched USDC on its Savings Wallet alongside Ethereum, delivering a fresh opportunity for its users to earn up to 7.6% and 4% interest respectively on both coins. With Luno users already afforded the opportunity to earn up to 4% on their Bitcoin savings, the launch marked the latest drive from the company to deliver alternatives for customers looking to make meaningful savings on their money.
Vintage Confluence Assures on Lightning-speed Transactions, Advocates Technology Innovations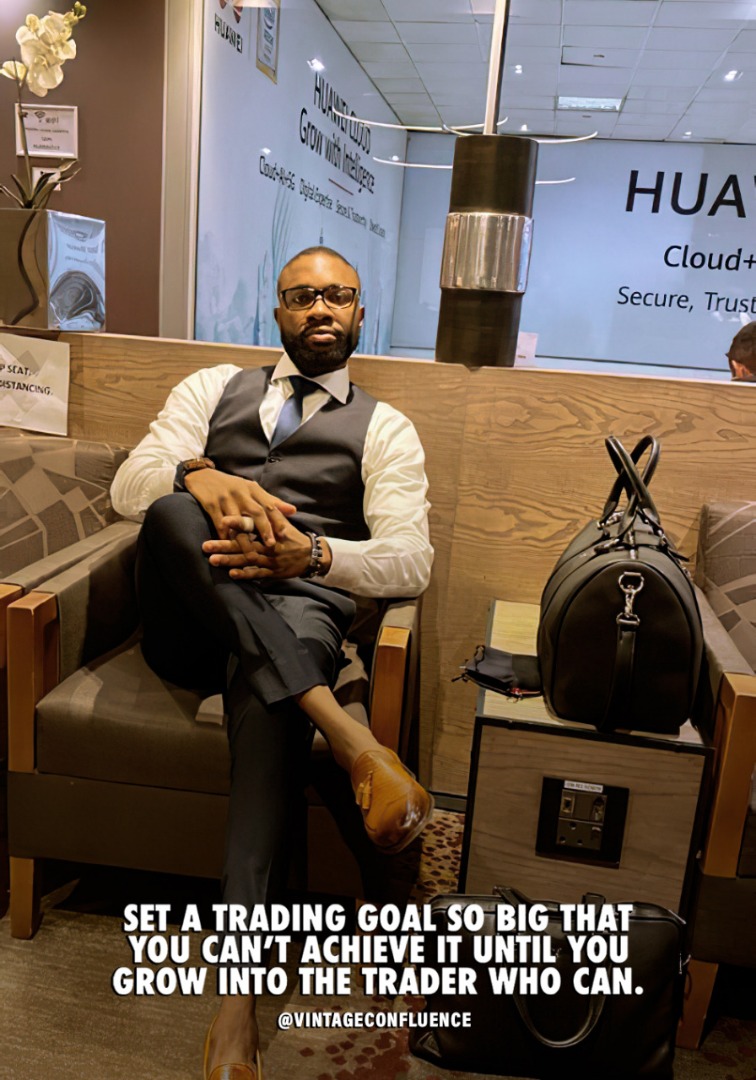 Leading global Bitcoin trading company, Vintage Confluence LLC has assured its existing and prospective clients of lightning-speed transactions that would ease their burdens and eradicate the delays that pose a threat to their bitcoin business transactions.
The company's Chief Executive Officer, Precious Aire, gave the assurance while delivering his speech at the 2021 edition of the NITRA Technology Forum, organized by the Nigeria Information Technology Reporters Association (NITRA).
Aire, who was represented by the company's media consultant, Patrick Aigbokhan, also emphasized on the need for enhanced technology innovations that will boost initiatives in the ICT industry.
He said: "Vintage Confluence as a company has been able to explore the required technology innovations to solve the Bitcoin trading problems that formed the bane of smooth trading for investors over the years.
"We offer lightning-speed transactions taking just 10-30 minutes every 24 hours of the week in regular circumstances. We even could do better if we find a more efficient web hosting system. This is the reason we embrace this forum because it tends to address an innovation that calls for the achievement of speedy online trades."
While expressing his view over the possibility of Nigeria's ICT industry achieving 30% growth in local Cloud hosting by 2024, the Vintage Confluence CEO said: "What makes the global village? It is nothing other than technology innovations. And for the intentions of the global village to thrive, there is a dire need for re-iterating and addressing the adoption of Cloud hosting, which now happens to become sacrosanct in the daily movement of data usage in the present global business world."
He went further to explain the relevance of the Cloud: "Cloud hosting is a type of web hosting which uses multiple different servers to balance the load and maximize uptime. Instead of using a single server, your website can tap into a "cluster" that uses resources from a centralized pool. This means that even if one server fails, another kicks in to keep everything running."
Responding to the theme of the event, 'Achieving 30% Growth in Local Cloud Hosting By 2024', Aire said: "So, I am strongly optimistic that 30% growth in local cloud hosting by 2024 is achievable in Nigeria. And when this happens, what do we expect of a company like Vintage Confluence whose dedicated service depends on the quality of network efficiency for speedy response communication to the need of our clients?
For us at Vintage Confluence LLC, we are a leading global organization that offers solutions to Bitcoin Holders who need to sell their Bitcoins in exchange for instant cash in Nigeria and South Africa."
He further explained that the company's mission is to provide traders with the most comprehensive web-based trading platform available with no hassle or verification. "We are recognized as the most reliable, fastest and cheap e-currency exchanger with collective experience dating back to the origin of Bitcoin.
No other platform offers a mix of security with convenient transparency, trust, honesty, and customer service like Vintage Confluence does."
"As a company that only buys and not sells Bitcoins, we have been an active leader and certified vendor in the cryptocurrency industry since 2019, and our company has been able to provide amazing exchange rates and quick execution of payment from small orders to large orders. This platform provides a seamless interface between the trader and Vintage Confluence as its Vendor," he further elucidated.
Aire also noted that Vintage Confluence has been devoted to the constant revolution of the company by listening to its users and enhancing its product mix to satisfy their requirements.
Vintage Confluence is committed to providing an exceptional customer experience in building a long-term relationship with both existing and prospective clients.
"Every day, thousands of users around the world use Vintage Confluence LLC, and they have become our best advertisers. With our minimum trade acceptance of $1000 USD worth of Bitcoin, customers receive immediate payment into their bank accounts on transactions, which makes trading with our company an experience to always remember."
Most Common Bitcoin Myths Busted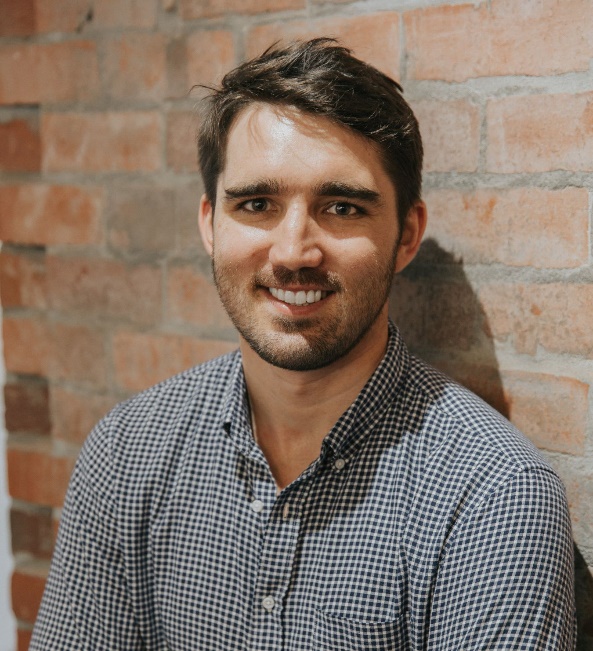 Marius Reitz, Luno's GM for Africa, unpacks the most common misconceptions and questions about Bitcoin.
Bitcoin has smashed through all-time price highs in 2021 – and many other cryptocurrencies have too. Many people hold strong views – that Bitcoin is a scam, a crashing bubble and that it has no intrinsic value at all. What is all the fuss about? Is it just a passing fad or the future of money?
Only time will tell whether Bitcoin will continue to surge or not. For now, however, it may be useful to take a longer term view of Bitcoin's performance. What is evident is that reports of the demise of Bitcoin seem to have been greatly exaggerated.
Many former naysayers are now dipping into Bitcoin and other cryptocurrencies and adoption rates continue to rise. JP Morgan, one of the largest investment banks in the US, indicated that while more than $3 billion had flowed into the Grayscale Bitcoin Trust in the last quarter of 2020, gold ETFs had bled $7 billion over the same period.
Bitcoin is a monetary network. When the concept of electricity being used to power appliances in the home was introduced, it wasn't considered a bubble but an engineering breakthrough. There will always be people who are afraid of progress.
Myth: With wild volatility, you can't take Bitcoin seriously
Many have declared Bitcoin dead (or dying), simply based on the latest changes in the price. The technology that drives cryptocurrencies like Bitcoin is one of the most important financial innovations of our time and the current price of Bitcoin has nothing to do with the long-term value that cryptocurrencies will bring.
If you're a trader, the volatility can be stressful and potentially profitable, but if you believe in Bitcoin as the future of money, your investment objectives are long-term and therefore short-term volatility matters less to you.
Volatility has decreased over time and the market is stabilising. Michael Saylor, CEO of MicroStrategy, who led the charge when his listed company elected to keep a significant portion of its treasury reserve in Bitcoin, has an interesting view of volatility: "Things that are dead are not volatile. Stability is stagnation. Living things are volatile."
Myth: Bitcoin has no intrinsic value
This thinking could be applied to any currency. If people stopped believing in the dollar, it would also have no value. The price of Bitcoin is determined by supply and demand: the buyers who want Bitcoin and the sellers who have Bitcoin.
The reason Bitcoin has value is that it is a handy form of value or money commonly accepted by people. It is used to transfer value and buy or sell things. Unlike fiat currency – like the US dollar or the rand – where its value and legal status are enforced by the government, Bitcoin's value comes from its code, infrastructure, scarcity (there will only ever be 21 million) and adoption. By upgrading the financial system, Bitcoin empowers people.
Bitcoin has grown exponentially and has surpassed a market cap of $1 trillion, yet this is still relatively small as an asset class.
In the context of the constant devaluation of fiat currencies, people are looking for ways to protect their wealth, including governments. Bitcoin is set to disrupt the world of money in the same way the internet disrupted everything a few years ago. Many believe that it is the future of money.
Myth: Bitcoin cannot be a currency, investment, and a store of value
To be termed a currency, Bitcoin would need to be divisible, scarce, durable, transferable and fungible (can be exchanged for the same value or type). It meets all of these requirements – one Bitcoin divides into units as small as one hundred millionth; it is scarce as the total supply is limited to 21 million Bitcoin; it is durable in that it it doesn't exist in physical form so it cannot wear out; Bitcoin is digital so you can transfer it to anyone, anywhere in moments and finally, any particular Bitcoin is equal in value to any other Bitcoin.
Bitcoin crosses many lines: it can be used for payment, like a currency; it can be used as a store of value since it has controlled supply, like gold or other commodities; and it derives more value and utility from developers who improve the code and ways it can be used.
This multifaceted aspect of Bitcoin makes it tricky to decide whether it should be treated as an asset, as a currency, as a payment mechanism or as an open, global technology. Regulators grapple with this as they decide how it should be treated.
Myth: Bitcoin is a Ponzi or pyramid scheme
A pyramid scheme recruits members by promising them payment or rewards for enrolling others. A Ponzi scheme is very similar to a pyramid scheme, with the difference that you are not rewarded for enrolling other people. Instead, you earn a part of whatever recruits pay.
Bitcoin operates on a decentralised model with no hierarchy. There is no reward for buying coins nor are there guaranteed returns. In addition, the blockchain on which Bitcoin is built is entirely transparent; anyone, at any time, can inspect the public ledger. If you are considering investing in Bitcoin, increase your knowledge on Luno's free learning portal.
Big companies like PayPal and Tesla entering the crypto space, as well as listings like the Coinbase exchange on the Nasdaq, should help to end this myth.
Myth: Bitcoin is only used by criminals
People found a way to carry out illegal activities, long before Bitcoin existed – they always will. But criminal use of crypto has shrunk dramatically over the past few years. In fact, cryptocurrency-related crime fell significantly during 2020, according to the latest Chainalysis report. In 2019, criminal activity represented 2.1% of all cryptocurrency transaction volume whereas in 2020, the criminal share of all cryptocurrency activity fell to just 0.34%.
Although Bitcoin is pseudo-anonymous in that it cannot be immediately linked to one's identity, Bitcoin is actually a terrible choice for carrying out anything illegal. Once your identity is linked to Bitcoin, your entire history is available and movements are far easier to trace than cash as blockchain technology is a public ledger.
As Bitcoin continues to gain legitimacy and use cases, data and law enforcement is getting better at tracing transactions to search for criminal uses and figuring out to whom an address belongs.