HP to Accelerate Digital Equity for 150 Million People by 2030
As part of its Sustainable Impact strategy,HP Inc has announced an ambitious goal to accelerate digital equity for 150 million people by 2030.
To help achieve its objective, the company announced the launch of HP PATH (Partnership and Technology for Humanity), an innovative accelerator program that will invest in local initiatives and partnerships to address challenges in underserved communities around the world focused on education, healthcare and the creation of economic opportunities.
The announcement coincides with the milestone publication of HP's 20th annual Sustainable Impact Report, that highlights the progress the company is making across its core pillars of Climate Action, Human Rights and Digital Equity. It follows recent actions the company has taken to accelerate progress, including some of the industry's most comprehensive climate action goals, as well as aggressive steps to drive diversity, equity and inclusion and respect human rights across its ecosystem.
"Our Sustainable Impact strategy is helping to strengthen our communities while spurring innovation and growth across our business. Creating technology that inspires progress has always been one of HP's greatest strengths, and we continue to hold ourselves accountable for achieving the goals we have set," said Enrique Lores, President and CEO, HP Inc.
"As digital technology transforms seemingly every aspect of our lives, there's a real danger of more and more people getting left behind. We cannot allow that to happen, and HP will work to break down the digital divide that prevents too many from accessing the education, jobs, and healthcare they need to thrive." Lores continued.
The COVID-19 pandemic didn't create the digital divide, but it has certainly exacerbated it. Digital inequity is at an all-time high and will only continue to grow if we do not work together to find solutions. During COVID-19, one-third of the world's school-age children, or 463 million students, could not access remote learning, according to UNICEF.
Beyond education, digital divide can stand in the way of accessing modern healthcare and competitive job opportunities as digital transformation continues to accelerate. There's also a cost to digital equity: the U.S. alone loses more than $130 million a day in economic activity when people aren't online, according to Deloitte.
HP believes digital equity is a human right and has invested in HP LIFE, a free IT and business skills training program offered by the HP Foundation, and supports and teams up with organizations including Girl Rising, MIT Solve and NABU to tackle this challenge.
Building on these efforts, HP commits to develop, launch, and manage a digital equity accelerator, that seeks to support the digital equity of disenfranchised communities by activating innovative solutions and services for 150 million people by 2030.
Canon Collaborate With Nigeria, Egypt, Kenya Creative Communities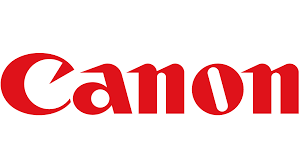 Canon Central and North Africa (CCNA) has invited film and photography communities across Africa to connect and collaborate. They are excited to announce the first three: SYNC School in Cairo, Egypt; Peexoo, a Nigerian photography hub, and the Photographers' Association of Kenya (PAK).
More are welcome as the global imaging leaders would like to develop creative collaborations in every country in the region. Canon has been a long-standing supporter of film and photography education groups. These relationships can now go deeper by sharing Canon expertise, knowledge and technology, with regular masterclasses, training opportunities, photo booths and competitions.

Canon is committed to build closer ties with its customers and the collaborations are a way to inspire and enrich the next generation of image-makers. "Our mission is to empower people to see the bigger picture, on a grand yet local level," explains Amine Djouahra, sales and marketing director for Canon Central & North Africa. "In this rapidly changing, image-based culture, we want to explore new and innovative ideas with a wider audience."

There has been an enthusiastic response: "SYNC is a community based school of 94,000 for creatives in Egypt with photographers, filmmakers and content creators. We are thrilled to build this relationship with Canon and learn, grow and create together," said SYNC's founder and creative director, Mustafa Sharara.

Peexoo, a photography hub powered by artificial intelligence, brings together 2,000+ photographers and videographers from across Nigeria. "We change perceptions through film and photography," said Peexoo Co-Founder, tech-preneur Steven Kelechi Nwadike. "We are ecstatic that Canon is joining us on this journey."

The Professional Photographers' Association of Kenya (PAK) is the leading photographic society in the country, representing professionals, amateurs and hobbyists. "We are proud to partner with Canon at this time, a collaboration which will uplift, inspire and encourage our photographic community," said Victor Otieno, PAK Treasurer.

Through the collaborations, community members gain exclusive access to masterclasses with Canon ambassadors including Emmanuel Oyeleke (https://bit.ly/3xpFaOD) and Yagazi Emezi (https://bit.ly/2SHkx1A) who will present a masterclass to Peexoo members and Menna Hossam (https://bit.ly/3vvefzE) who will present "Fine art and fashion photographer: Challenges of this genre & the future of creating enchanting images in the era of social media", to SYNC School members.

Regular competitions will be used to challenge and inspire with exciting prizes such as Canon's mini phone-to-printer Zoemini, the portable Selphy and the G-Series printers, as well as a compact Powershot SX720 and mirrorless M50 cameras.

Hands-on 'touch and try' sessions with cutting-edge Canon R system technology, EOS cameras and lenses are in the plan with special, members-only discounts available on Canon equipment.

Canon's interest in developing and recognising excellence both in amateur and professional photographers goes beyond this. The Canon Future Focus programme for students is in its fifth year and the inaugural Redline Challenge for amateur photographers received great response in entries from African region.

"We believe in enriching local creatives and welcome the opportunity to connect and support the next generation of visual storytellers. By investing expertise, technology and opportunities in them, we hope to enhance their art, skills and future careers," said Amine Djouahra.
MEA Smart Home Devices Market Value Up 6.1% in Q1 2021

The Middle East and Africa (MEA) smart home devices market saw its value increase 6.1% year on year during the first quarter of 2021, according to the latest insights from International Data Corporation (IDC).
The global technology research and consulting firm's Worldwide Quarterly Smart Home Devices Tracker shows that the MEA market's value reached $1.95billion in Q1 2021.

"As people continued to stay at home, they had time to review and adjust their requirements for home devices," says Isaac T. Ngatia, a senior research analyst at IDC. "Over the last four quarters, the home has become the center of many activities that were previously conducted in other locations. This adjustment came with a need not only for convenience, but also for saving money and energy.

"As the pandemic rolled on, people not only shifted to working and schooling from home, but also ended up conducting many aspects of their lives from home. Entertainment and gaming from home, experiments and research from home, meetings and conferences from home all became part of daily life. This called for investments in better and more convenient smart home facilities."

The product categories driving this growth included smart lighting, small smart appliances, thermostats, smart outlets, and switches as end users sought to reduce their utilities bills while having to remain at home for prolonged periods of time.

"Smart products that supported and enhanced convenience in day-to-day activities saw stronger demand in Q1 2021. On one hand, this shows that these products are now readily available in the market, and on the other hand, it shows that end users are realizing the benefits of incorporating smart devices into their homes."

Other categories that witnessed growth included streaming sticks and set-top boxes, driven by the demand for home entertainment. However, panel-based devices such as smart TVs and smart hubs were negatively impacted by a global shortage of components. In addition, other entertainment devices such as DVD/Blu-ray players and AV receivers declined by 9.5% YoY in Q2 2021 as demand shifted to streaming-based services.
Africa's Smartphone Market Adds 53.3m Units in Q1 2021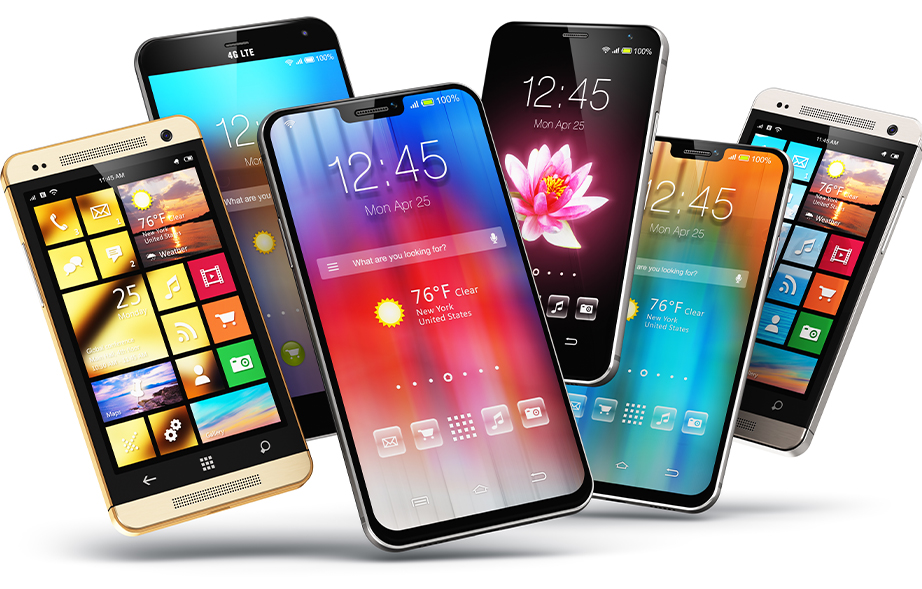 Newly released data from IDC's Worldwide Quarterly Mobile Phone Tracker shows that Africa's overall mobile phone market enjoyed year-on-year (YoY) growth of 14.0% in Q1 2021 to total 53.3 million units.
The region's smartphone market grew 16.8% over the same period to 23.4 million units, while the feature phone market was up 11.9% to 29.9 million units.

Africa's major smartphone markets performed well in Q1 2021, with the exception of South Africa, where the main vendors faced supply shortages and an economic environment that negatively impacted demand. Egypt had one of the highest growth rates in the region in Q1 2021, thanks to strong local demand, the easing of COVID-19 restrictions, and major vendors like Samsung and Oppo increasing their shipments into the country.
Nigeria also enjoyed a strong YoY growth rate due to the release of pent-up demand and increasing shipments of Transsion and Samsung devices into the market.

Transsion brands (Tecno, Infinix, and Itel) continued to lead Africa's smartphone space in Q1 2021, with a combined unit share of 44.3%, followed by Samsung and Oppo with respective shares of 22.9% and 8.3%. Transsion brands also dominated the feature phone market, with a combined unit share of 78.7%, followed by Nokia and Stylo with respective shares of 8.1% and 1.7%.

The ultra-low-end price band (less than $100) accounted for 42.0% of the market's shipments in Q1 2021, down from 49.6% in Q1 2020. Meanwhile, the low-end price band ($100 to $200) saw its share increase from 35.2% to 43.3% over the same period.
"The increased specs and attributes in smartphones are driving prices upwards, as evidenced by the growth of the low-end price band," says Taher Abdel-Hameed, a senior research analyst at IDC. "The main vendors, like Transsion, Samsung, Oppo, and Xiaomi, all launched new feature-rich models in this price band. These models were well received by channels and customers alike, feeding the growth of low-end price band."
Looking ahead, IDC expects Africa's smartphone market to grow 5.6% YoY in unit terms for 2021 as a whole. "Despite supply shortages impacting mobile phone vendors, the major brands succeeded in broadening their model portfolios and driving growth in their shipments into Africa during Q1 2021," says Ramazan Yavuz, a senior research manager at IDC.
"With vaccination programs expected to accelerate and economies slowly regaining health in the second half of the year, consumer demand is expected to pick up, helping the region's smartphone markets to build on the growth seen in Q1 2021 throughout the remainder of the year."