Nigeria Leads Mobile App Market Growth for Africa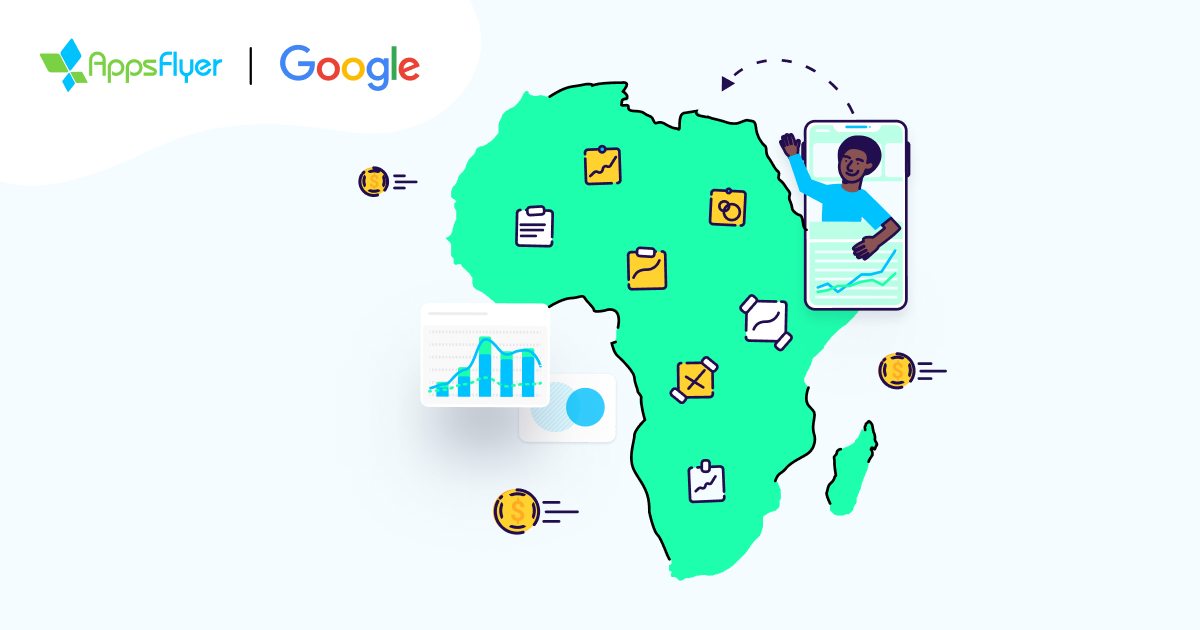 AppsFlyer, the global marketing measurement leader, has launched a report with Google that reveals a booming African mobile app market, propelled by a growing fintech space, a rise in 'super apps', and the COVID-19 pandemic amongst other factors.

Having analysed over 6,000 apps and 2 billion installs across South Africa, Nigeria, and Kenya, between Q1 2020 and Q1 2021, the report found that the African mobile app market showed strong growth, with overall installs increasing by 41%. Nigeria showed the highest growth, with a 43% uplift, followed by 37% in South Africa, and 29% in Kenya.

Showing perhaps the biggest trend, in-app purchasing revenue numbers soared between July and September, with a 136% increase compared to the previous three months. This accounted for a third of the year's total revenue, highlighting just how much African consumers were spending within apps, from retail purchases to gaming upgrades.

South Africa's in-app purchasing revenue surged by a massive 213%, with Nigeria and Kenya also showing significant increases of 141% and 74% in the same time frame.

COVID's impact on app installs in Africa
With people spending more time at home, the report found overall app installs increased by 20% in Q2 2020 compared to the previous quarter. On a country level, South Africans were quick to take to their mobiles as the first lockdown hit, with installs of mobile apps increasing by 17%. The situation was more muted in Nigeria and Kenya, with increases of 2% and 9% respectively. These differences are likely due to the varying levels of restrictions experienced by the three countries, with South Africa facing the strictest.

Other key findings
South Africa and Nigeria saw year-on-year growth in finance app installs by 116% and 60% respectively, as the need to reduce social contact has led to even more users adopting digital solutions for their financial needs.
Android's larger market share within Sub-Saharan Africa has seen advertisers spend more budget on the platform. Non-organic installs increased by 54%, compared to 19% for iOS.
The *cost per install (CPI) on iOS also increased by 21% between Q2 and Q3 2020, which meant iOS app developers were getting fewer installs for the same budget. Towards the end of the year and into 2021, there was no uplift in non-organic installs on iOS compared to 40% on Android.
The report found similar levels of overall growth across verticals during the year, with gaming installs increasing by 44% and non-gaming increasing by 40%.
Commenting on the trends highlighted in the report, Daniel Junowicz, RVP EMEA & Strategic Projects, AppsFlyer said:

"We're proud to combine forces with Google to provide businesses with the insights and technology needed to succeed on mobile in Africa. The mobile app space in Africa is thriving, despite the turmoil of the last year. Installs are growing, and consumers are spending more money than ever before, highlighting just how important mobile can be for businesses when it comes to driving revenue.

As a result, mobile marketing is becoming increasingly important for businesses across the continent. Being able to make data-driven informed decisions, and understand the ROI on marketing campaigns will be key to any app marketers success."
Rama Afullo, Apps Lead for Africa at Google, added: "While it's clear that mobile adoption is increasing, there's still room for growth when it comes to app marketing, with many marketers in the nascent stage of their app maturity journey.

Taking advantage of app promotion and engagement tools like Google's App Campaigns, using analytics and measurement tools, and working with mobile measurement partners like AppsFlyer, will be key for companies looking to grow their user base, drive customer value and continue improving the user experience."
FinTechs Invest $3 Billion Globally on User Acquisition in 2020

AppsFlyer, the global marketing measurement leader, today released its 2021 edition of The State of Finance App Marketing report. The COVID-19 pandemic directly impacted how consumers interact with financial institutions and how the institutions themselves operate.
According to the report, Financial Technology (FinTech) apps are in high demand, experiencing a 132% leap globally in downloads in the last two years. Sub-Saharan Africa saw impressive growth, with installs in Nigeria climbing 160%, up 100% in Kenya and rising by 52% in South Africa.

Commenting on the growth of finance apps across Africa, Daniel Junowicz, RVP EMEA & Strategic Projects, AppsFlyer said: "The COVID-19 pandemic rapidly accelerated the adoption of financial technology globally and in emerging markets especially, finance apps helped millions of consumers and businesses remain connected. This trend is likely to continue and understanding how to best market their apps will be key to African businesses standing out from the crowd and growing their customer base."
"With this year heading for a record with total spend globally, reaching no less than $1.2 billion in Q1 alone, we believe that combining different types of marketing activities in addition to improving the registration funnel by optimizing and shortening the time from install to registration will give marketers the edge to utilize their 2021 budget to the fullest."

Downloads of finance apps have shot up over the last year. With 56% of the population in Nigeria 'unbanked', many are turning to apps to access key financial solutions including: Loans: 43.3%; Financial Services: 35.6%; Investments: 20.3%. Nigeria's Cost Per Install is up 70% since Q2, leading to a spike in spend, especially in Q1 2021 when budgets almost tripled. While each of the three key regions have experienced growth in marketing activity in the last year, Kenya's overall growth in the last two years has fallen.

Key Global Insights
Digital banking installs up 45%, while traditional banks gain 22% in 2021. Finance app installs increased 20% overall, but financial services and traditional banking app installs saw only a 15% increase between Q1 2020 and Q1 2021. However, only in the first quarter of 2021, traditional banks picked up speed with a 22% rise in installs.
3.3x growth in the number of remarketing conversions between Q1 2020 and Q1 2021. Following a 32% drop in spend in Q2 of 2020, efforts rebounded in Q3 and with rising user acquisition costs, marketers increased activity in remarketing, which soared 3x by Q1 2021. Overall, the growth path of non-organic installs continued upward, hitting 172% growth between 2019 and now.
Demand for Finance apps is rising across the globe. 29 of the top 40 finance markets (by app installs) enjoyed a growth of at least 20% YoY, however it was the developing markets that dominated the number of installs. The average number of downloads in developing markets was 70% higher than the average in developed markets, with India, Brazil and Indonesia making up almost half of the global number of downloads.

"FinTech experienced rapid digital transformation over the last year, with the pandemic leading to a shift in mindset even for those that have been slow to adapt," said Shani Rosenfelder, Head of Content & Mobile Insight, AppsFlyer. "Marketers should strive for efficiency with their spend by following the rising Cost Per Install trend and focusing on user acquisition to meet new demand. Marketers should also explore more affordable remarketing campaigns to keep their brand top of mind amid rising market competition."
Huawei Integrates Petal Search Link on Jumia Platform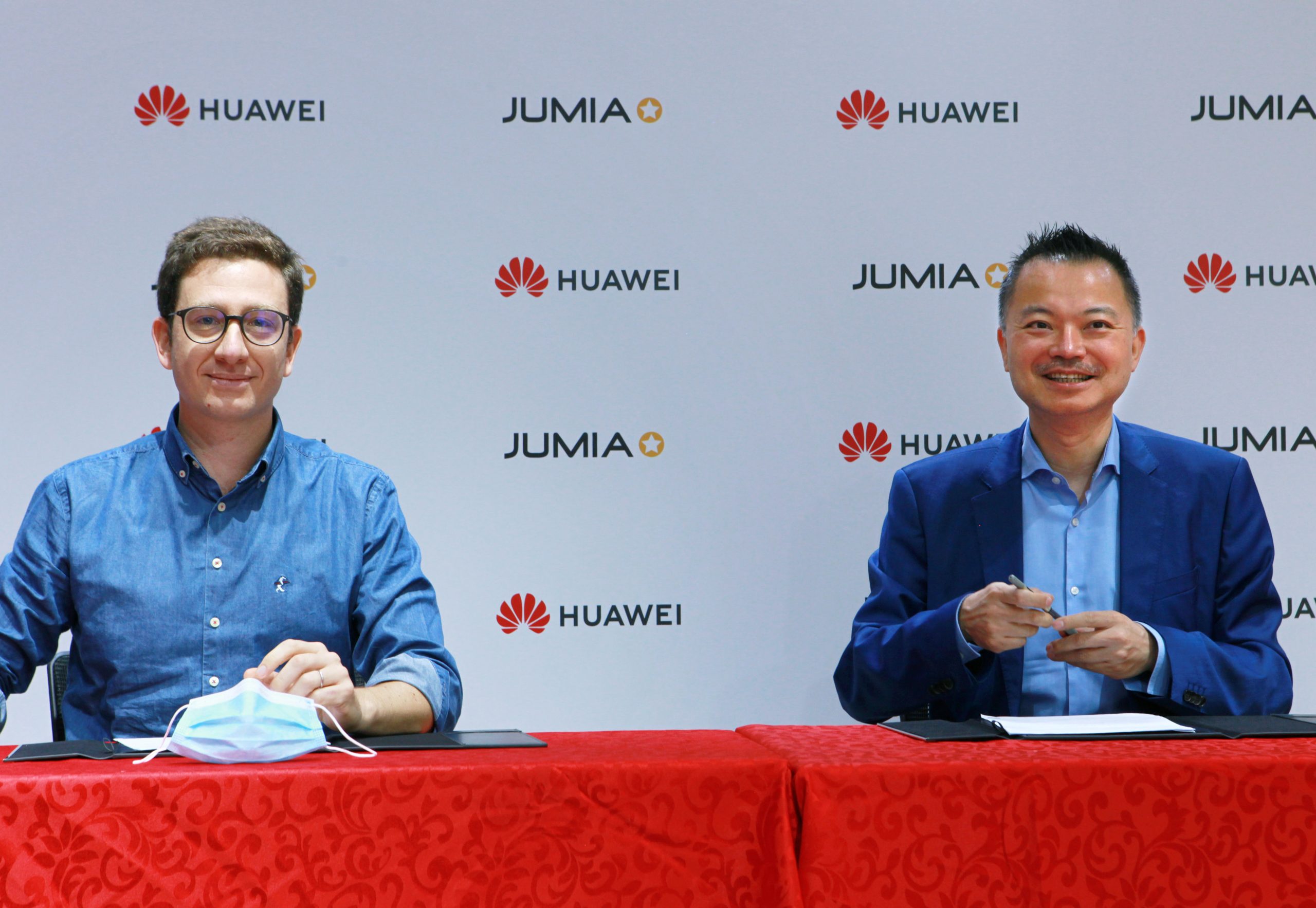 Petal Search, an easy-to-use application and search engine, pre-installed on new Huawei smartphones running on EMUI 10.1 or later, has announced a partnership with Jumia, the leading e-commerce platform in Africa.
The partnership enables customers searching for products on the Petal Search shopping channel to conveniently click through to the Jumia product page and buy instantly.
This landmark partnership gives the e-commerce platform access to millions of Petal Search users, and enables them to directly and conveniently click-through the online marketplace. The shopping channel supports both Huawei and non-Huawei device users allowing consumers to shop on Jumia conveniently.
The partnership cements Jumia's commitment to deliver a stellar user experience to Huawei consumers. The e-commerce platform is set to conclude the process of fully integrating the application with Huawei Mobile Services, allowing millions of customers across Africa to download the application from HUAWEI AppGallery easily and conveniently through a couple of taps.
The partnership additionally welcomes JumiaPay to HUAWEI AppGallery. The financial services platform allows users to top-up airtime, pay utility bills, redeem coupons, and conveniently pay for a plethora of lifestyle offerings.
"We are pleased to partner with Huawei and provide users with access to Jumia's unique online shopping experience for quality products at the best prices. This partnership confirms our passion and combined efforts to provide innovative shopping solutions that make life easier for consumers. Through our marketplace, consumers instantly browse over 40 million products and will enjoy fast delivery in the countries where we operate. HUAWEI AppGallery users can also have the opportunity to pay and redeem conveniently through JumiaPay," said Jeremy Hodara, co-founder and co-CEO of Jumia.
With over eight million monthly users, including consumers across the Middle East and Africa, Petal Search provides users with a richer and more comprehensive search experience. The platform also works with entities that want their products seen and accessed, acting as a catalyst for developers and partners looking to build and expand their business ecosystem. One of the first e-commerce partners of Petal Search, Jumia carries a wide variety of products, across multiple categories including mobile phones, computing, electronics, gaming and fashion.
Petal Search strictly complies with all the General Data Protection Regulation (GDPR) parameters, and is certified with the 'European Privacy Seal' for GDPR compliance. Users can enjoy a safe searching experience via Incognito Mode to browse without saving cookies, or tracking and analysing personal data.
Adam Xiao, Managing Director of Huawei Mobile Services in the Middle East and Africa, Huawei Consumer Business Group, said: "Our partnership with Africa's leading e-commerce platform Jumia is a testament to our continuous efforts in positioning Huawei Mobile Services as a leader in technology innovation, with a view to making lives easier. By bringing the Jumia catalogue to Petal Search users, we are proud to transform our users' shopping experience, reducing their browsing time and enabling them to conveniently access products through the shopping channel."
African Messaging App Ayoba Hits 5.5m Users, Launches Voice and Video Calling as well as Web Access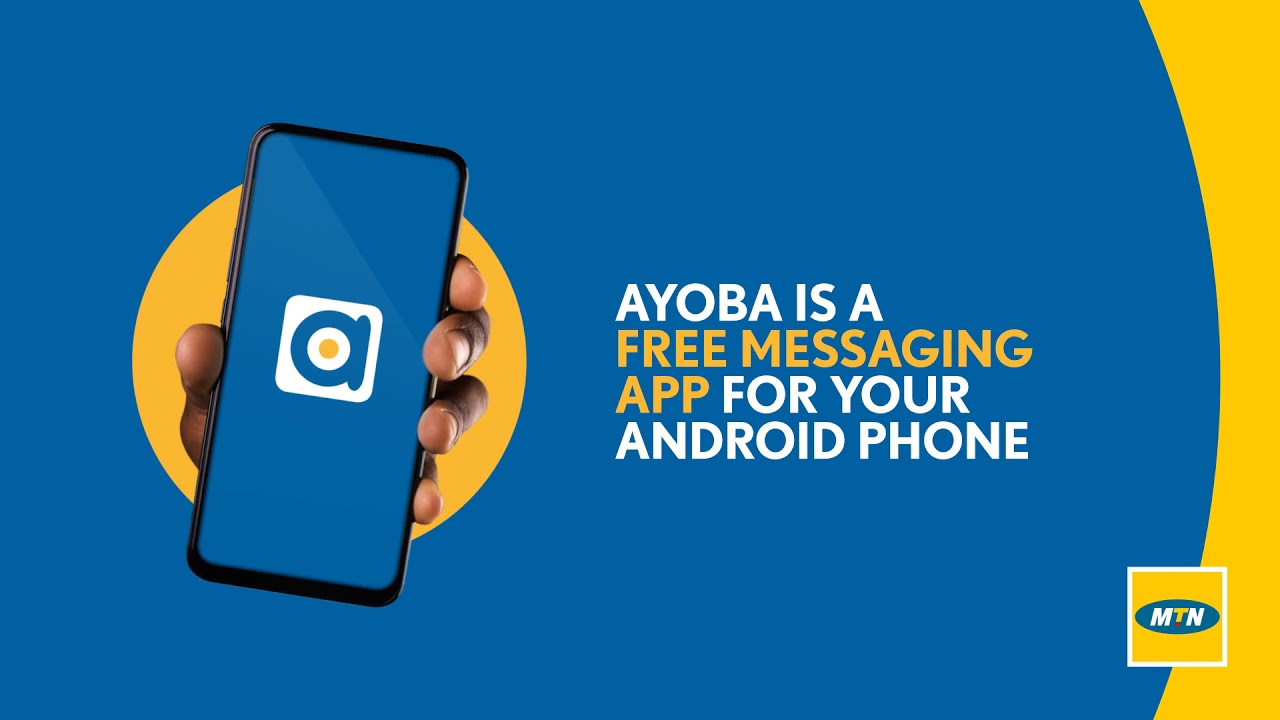 Ayoba, the African messaging app, has announced the launch of a new version of its android app (0.38) which offers users access to voice and video calling. This comes as the app celebrates its second birthday on the 4th of May 2021 with a user base of 5.5 million monthly users and an award for Best Mobile application late last year.
The updated app is already live and in use, and is quickly proving popular, with thousands of calls going out across the world every day.

Voice and Video calling requested by users

'Users have been asking us to support VoIP (Voice over Internet Protocol) calls pretty much since day one,' says Nolan Wolff, Head of ayoba. 'And we are extremely pleased to be able to answer their call with this new release. All that's required is for both parties to upgrade to the latest version of the Android app. This is available immediately from the Google Play Store and our website at ayoba.me.'

Web access with ayoba lite

Ayoba has also launched 'ayoba lite', allowing users to message contacts from within a standard web browser, either from their desktop or a compatible smartphone. Ayoba lite is designed as a 'space saver' for users who are short on memory space on their device and prefer not to download the app. 'Ayoba lite has been built as a progressive web app (PWA),' explains Wolff. 'This allows us to provide much the same core functionality as our full-featured Android app but contained within a standard web browser. This makes ayoba accessible to a very broad audience and we expect to reach an entirely untapped market segment. The initial Beta version of the PWA is independent of the Android app but it will evolve to allow a user to easily switch between platforms.' Ayoba lite can be accessed on web.ayoba.me.

A very happy 2nd birthday

'5.5 million users is an immense milestone for a two year old application,' says Olivier Prentout, Head of Consumer Marketing at ayoba. 'It's crazy to think that two years have gone by since we launched in Cameroon as our first territory and initial partnership with MTN. The app has changed so much, adding channels, music, games, micro-apps, MTN MoMo in some territories and more. Localisation has been a key focus for us and we are very proud that users can access the app in 22 languages.' Prentout continues, 'We have over 130 content channels in 7 languages including Arabic, Dari, Pashto, IsiZulu, English, Kinyarwanda and French to name a few. There is something for everyone. Help is available to all users with our in app How To channel or via our virtual assistant Aya'.

The two years have indeed been very busy, and also very rewarding, culminating in the achievement of the Africa Digital Award for Best Mobile Application in November 2020, in a voting process involving both industry judges and the public.

The company recently reassured its users that it's not possible for messages in the app to be read by anyone, or shared to any third parties. The app features peer-to-peer private messaging which are end-to-end encrypted. A user's contacts and location are only available to other users if explicitly shared by the account owner. Users can feel confident that their private data will remain private, and is treated with the utmost care and respect. More information can be found in ayoba's comprehensive Privacy Policy at ayoba.me/privacy-policy.

In partnership with MTN, MTN customers are automatically allocated free data to use ayoba features. Allowances range from 50MB daily to unlimited usage, depending on the country (with the exception of Benin). Free data allocations can be used for all activities available in the app – including messaging, browsing, gaming and listening to music, and customers can also download the app data free at www.ayoba.me. Users are advised that voice and video calls are excluded from the free data provisions.