SMEs, Heavy Users To Enjoy 1TB In Glo Mega Data Plan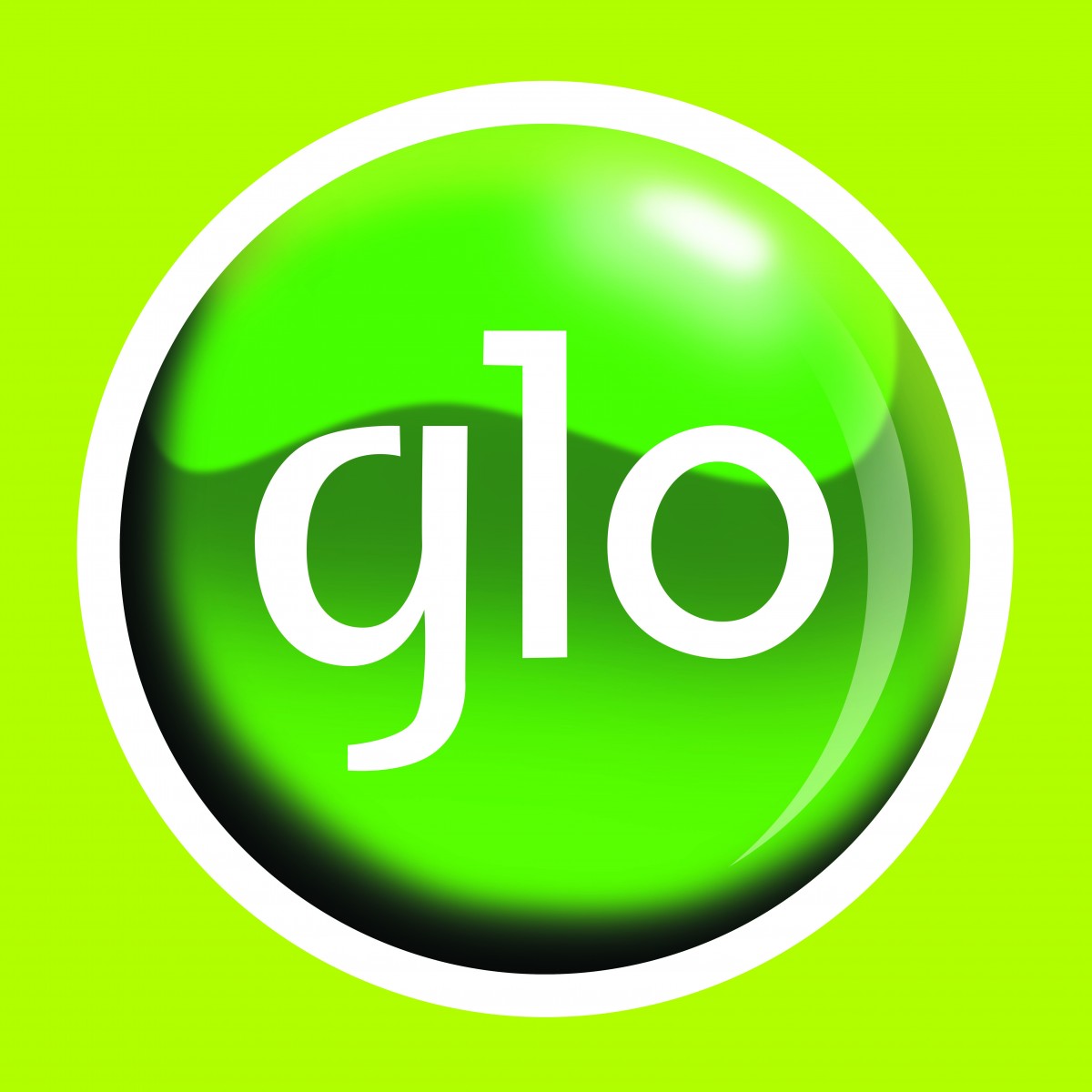 Globacom is addressing the needs of heavy internet users with a 1TB data plan which is valid for 12 months on payment of N100,000.
"The 1 TB plan is particularly useful for home broadband users, such as Small Office Home Office (SOHO) and Small and Medium Enterprise customers who have the need for higher data consumption", Globacom said in a statement in Lagos,
The company explained that "The Glo Mega Data Plan, particularly the N100,000 plan, is exclusively packaged to address the needs of heavy data subscribers for reliable and affordable internet service. it will help millions of people who rely on the internet to work or study from home, carry out most business and social transactions as well as hold meetings, seminars, religious worship, among other activities",
Globacom also said other plans available for use of subscribers include the N30,000 which gives subscribers 225GB, with a validity of 30 days, N36,000 which offers 300 GB and also comes with 30 days' validity, N50,000 plan which offers 425GB and 90 days' validity, N60,000 which offers 525GB of data valid for 120 days and N75,000 which gives 675GB and has 120 days' validity.
It stated that the Mega Data packs is auto-renewable and can be shared with other subscribers on the Glo network, adding that it could also be used on any compatible device such as handsets, modems and laptops, and is available for both existing and new Glo subscribers.
Glo said subscribers can opt into the plan by dialing *777# for the plan menu and select "Super Mega Plans" before choosing the plan of choice, adding that the plans can also be purchased at http://hsi.glo.com",
The company therefore called on Glo subscribers, especially heavy data users to maximize the opportunity offered by the plan to increase their browsing experience.
MTN Group Partners Flutterwave On Mobile Money across Africa
MTN has announced a mobile money partnership with Africa's leading payments technology company, Flutterwave.
This partnership will allow businesses integrating Flutterwave in Cameroon, Côte d'Ivoire, Rwanda, Uganda and Zambia to receive payments via MTN Mobile Money (MoMo).
MTN MoMo is a fintech platform providing consumers and businesses with an electronic wallet, enabling electronic transfers and payments as well as access to digital and financial services.
At the end of June 2021, MTN MoMo had 48.9 million active users and 581,514 merchants. MoMo enables businesses to accept and make payments within the mobile money ecosystem. This new partnership will enable Flutterwave to offer MTN Mobile Money as a payment method to its business customers.
In recent years, Africa has witnessed an explosion in mobile penetration as smartphone adoption has risen rapidly. According to the GSMA, this year Africa will hit the half a billion mark of unique mobile subscribers and the continent will reach 50% subscriber penetration by 2025.
Sub-Saharan Africa alone is responsible for more than 45% of the world's mobile money accounts with the number of account holders exceeding half a billion by 2020, as shared on Statista.
Through this partnership, MTN and Flutterwave will positively contribute to this trend by increasing mobile money usage and penetration in Africa to improve local economies and livelihoods as well as create opportunities for individuals and businesses across the continent.
Commenting on the partnership, Serigne Dioum, MTN Group Chief Digital and Fintech Officer said: "As we progress on our journey to becoming the largest fintech platform in Africa, we will empower millions of businesses to embrace e-commerce in our markets to accept digital payments from MoMo consumers. We believe this is an enabler to accelerating digitized payments in Africa. Building strong ecosystems through partnerships is central to our platform strategy and we will continue to invest in expanding the reach of our platform to consumers and businesses in Africa."
Commenting on the collaboration, Olugbenga "GB" Agboola, Founder and CEO of Flutterwave, said: "Africa has one of the highest growth rates for mobile money adoption and e-commerce in the world. It makes sense that we help provide a seamless payment method to support and ensure African businesses reap the full benefits of the e-commerce boom in the region. Our goal has always been to grow a new wave of prosperity in Africa by creating more avenues for businesses in Africa to accept payments. With this partnership, we can achieve this while creating endless possibilities for our customers."
The new partnership will further expand on Flutterwave's previous collaboration with MTN, beyond Uganda and Rwanda – with the potential of deepening adoption of digital payments and e-commerce in Africa, a sector expected to reach $29 billion by 2022, according to Statista.
Liquid Intelligent Technologies Links African Businesses to USA

African businesses and consumers will now be able to benefit from a direct connection to the USA as Liquid Intelligent Technologies opens an Internet Point of Presence in Miami, connecting to the Liquid network via a South Atlantic subsea cable.

As part of Liquid's East-West route between the US and Asia via Africa, the new POP is connected to their 100,000km of fibre across 11 countries on the continent and another 14 countries via the Operators Alliance Programme and Liquid Satellite Services.
This results in customers being able to leverage a better connection to the US, giving them access to Cloud services, OTT resources, Internet content and high-quality voice and video calls with family and business partners.

Speaking about the impact, David Eurin, Chief Executive Officer, Liquid Sea, said: "The new POP in Miami will enable US-based operators, businesses, OTT, Cloud service providers and CDN operators to access 40 data centres across Africa, including nine data centres operated by Africa Data Centres and six operated by Teraco. We will be able to interconnect with all our partners in the USA and provide a direct connection to US Internet resources to our Africa customers."

Liquid will connect to Miami via Fortaleza in Brazil and Luanda in Angola via the South Atlantic SACS and MONET subsea cables. The POP will be hosted at the Equinix data centre in Miami. To guarantee the best level of service, Liquid will peer at Equinix Miami Internet Exchange (MI3 in Boca Raton) with access to 116 potential peers, including most of the largest US companies. Liquid can already provide access to all data centres and millions of destinations in North America through its partnership with ZAYO.

Notably, an important destination to African business customers and consumers, connecting Africa to the USA enables more opportunities for global trade and encourages cooperation, as indicated by the growing interest from companies in North America to invest in Africa. A significant part of Liquid's IP transit traffic is routing towards the USA.

This significant connection comes off the back of the recent announcements of a $300 million loan by USA-based DFC and a new equity investment of approximately US$90 million by the IFC into Liquid's data centre capacity expansion in Africa through Africa Data Centres. Liquid has also introduced its partnership with Facebook to build a fibre network in the Democratic Republic of Congo that is expected to improve internet access for more than 30 million people and help meet the growing demand for regional connectivity across Central Africa.

With the Miami POP and new direct link across the South Atlantic, latency is expected to fall by 100ms to 163ms. Currently, Cape Town to Miami is sitting at 263ms via Europe. Video calls with family and business partners will be faster and of better quality thanks to a direct, lower latency route.
Danbatta Lists Benefits of Digital Literacy to Socio-economic Development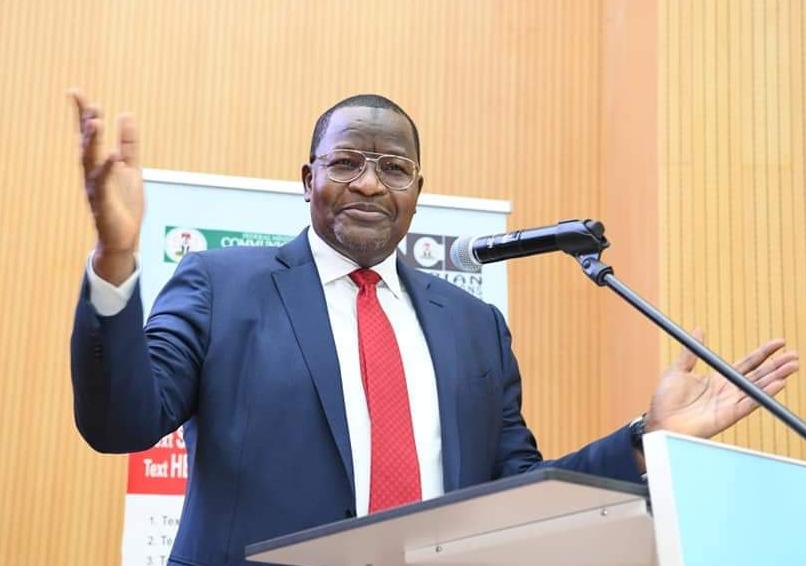 The Executive Vice-Chairman and Chief Executive Officer of the Nigerian Communications Commission (NCC), Prof. Umar Garba Danbatta, has identified major benefits in promoting digital literacy in the country.
Delivering the first Annual Lecture of the Bichi Emirate titled, "Digital Literacy as a Veritable Tool for Social and Economic Transformation" in Bichi, Kano State, over the weekend, Danbatta challenged actors in both public and private sectors to key into the programme.
He noted that digital literacy provides the confidence required by individual citizens to utilise digital contents and tools, adding that it also helps citizens to effectively collaborate in creating digital content and becoming innovative problem-solvers within their socio-economic ecosystem.
The EVC pointed out that technological changes have now assumed an unprecedented dimension in pace, scope and depth of impact, emphasizing that harnessing the progress is the surest path for Nigeria in her quest for economic diversification, especially the elevation of 100 million Nigerians out of poverty.
"The policy thrust of President Muhammadu Buhari's administration in this direction is encapsulated in three key policy documents, namely: Nigeria National Broadband Plan (NNBP) 2020-2025; the National Digital Economy Policy and Strategy (NDEPS) 2010-2030; and, the National Policy on Promotion of Indigenous Content in the Nigerian telecommunications sector, " Danbatta pointed out.
He said one of the underlying goals of the three policies was the development of the Nigerian economy through digital technology enhancement and increased contribution of the telecom sector to the nation's Gross Domestic Product (GDP).
In demonstration of its recognition of the importance of digital literacy, Danbatta said that the NCC has, over the years, implemented various programmes to support adoption and application of digital skills in Nigeria.
The programmes, according to him, not only provide the necessary digital tools but also support the provision of digital infrastructure, training, connectivity and other incentives to facilitate the development of digital literacy skills.
Through its Projects Department and the Universal Services Provision Fund (USPF), Danbatta observed that the NCC has been providing interventions such as the School Knowledge Centres (SKC), Wireless Cloud and Base Transceiver Stations (BTS), among others, across the six geo-political zones of the country.
Speaking specifically on NCC's interventions in Bichi Emirate, Danbatta said that, of the eight local government areas that constitute the Emirate, the Commission has, through the USPF, identified about 1,900 square kilometers of land, populated by 462,222 individuals as unserved.
"In order to cover that gap, the Mobile Network Operators (MNOs) have installed 212 BTS of which 112 are Second Generation (2G)-compliant, 73 are Third Generation (3G) networks and 27 are Fourth Generation/Long Term Evolution (4G/LTE) technology, with all providing broadband connectivity which is the bedrock of digital literacy.
"The USPF has also provided interventions to secondary schools, tertiary institutions and hospitals in the emirate via its SKC, Tertiary Institutions Knowledge Centre as well as E-health initiatives; a total of seven of such projects have, so far, been executed since 2015 on my assumption as the EVC," he explained.
Speaking further the NCC boss also harped on the Commission's seven interventions under the Advanced Digital Awareness Programme among others, stressing that all the interventions are in line with NCC's equitable distribution of projects across all geo-political zones in the country.
In recognition of the need to continue to foster the rapid development and growth of the Nigerian telecommunications marketplace and digital economy, the Commission established the Digital Bridge Institute (DBI) in May 2004.
He noted, however, that since its creation, the Institute has grown to have six campuses, one in each geo-political zone.
These campuses, which are in Abuja, Kano, Lagos, Asaba and Yola have some of the best training facilities and faculties in the country and have provided various training to individuals and corporate organisations, thereby making the Institute an invaluable institution to digital literacy in Nigeria.