Chaka and TradingView to Enable Borderless Investments for African Pro-traders and Businesses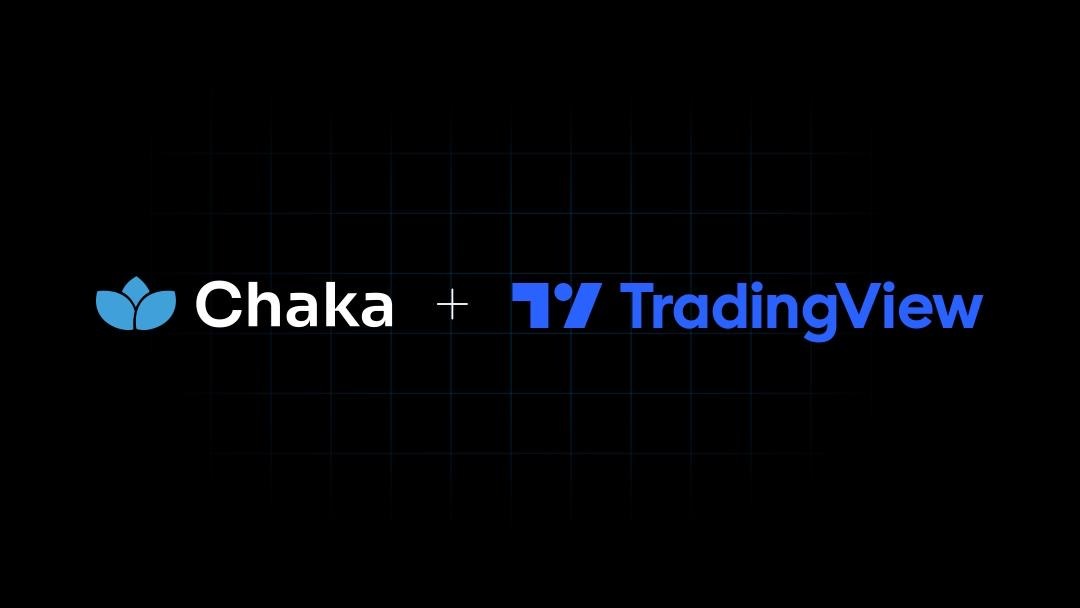 Following securing SEC's first Fintech license and a $1.5M pre-seed funding round, digital investment platform, Chaka, has partnered with TradingView, the world's leading online charting platform to spot investment opportunities in global markets.
The partnership will enable pro-traders and businesses across Africa to have direct access to over 11,000 assets trading on international stock markets, advanced charts, and trading ideas, among other key trading advantages.
This partnership makes Chaka the first African broker to launch TradingView for retail investors and businesses in Africa. The benefits of this collaboration to Chaka's clients include access to advanced tools for effective trading analysis, access to a wide trading community and real-time trading ideas, personalized onboarding, and account support.
Commenting on the partnership, Tosin Osibodu, Co-founder & CEO, Chaka Technologies said "We are proud to announce this partnership with TradingView, which aligns with our mission to enable borderless digital investing for every African. As we work to expand our footprints on the continent, one of our key objectives is to identify and harness strategic partnerships such as this, as well as leverage our proprietary infrastructure, to deliver world-class, leading tools and platforms for Africans to invest, trade, and build lasting wealth."
Also speaking about this partnership, Pierce Crosby, General Manager, TradingView, said: "At TradingView, we're constantly seeking opportunities to expand and strengthen the TradingView community as we do with our tools. TradingView never stops expanding and today, we're excited to announce the release of our first Nigerian stockbroker, Chaka. We're delighted that African traders and businesses can now access TradingView through a local, licensed broker and we look forward to building on top of this partnership."
With this partnership, investors with Chaka can use their brokerage accounts on TradingView's platform to trade directly on its charts and enjoy the platform's community features and analytical tools combined with Chaka's pricing, execution speed, and hands-on customer support. Chaka's customers can have access to TradingView's investment community online, which has over 15.5 million active investors, as well as 6 million trading ideas and 34 million user-created charts. Visit chaka.com/tradingview to learn more.
MTN Nigeria's Fintech Grows 48.2% As Revenue Tops N790.3bn in H1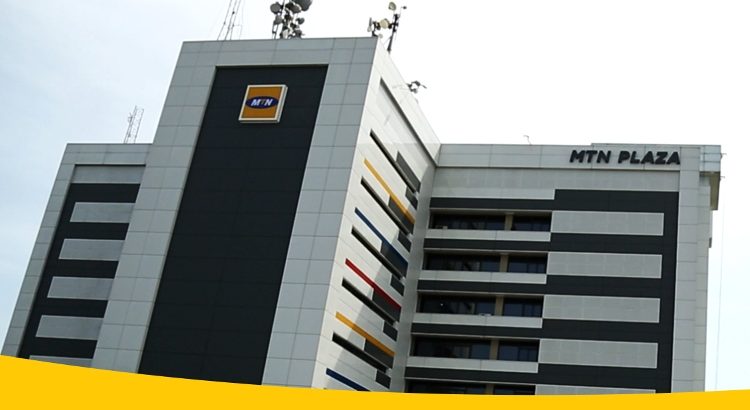 MTN Nigeria Communications Plc (MTN Nigeria) has announced its unaudited results for the half-year ended 30 June 2021, as well as plans to celebrate its 20th anniversary with numerous national impact projects with Fintech revenue rising by 48.2%, driven by increased adoption of Xtratime and core fintech services.
The telco said it will continue to expand its MoMo agent network and broaden its service offerings. MTN's registered MoMo agents increased by 121,000 in H1 2021 to more than 515,000. Transaction volume increased by 280.8% YoY to 55.6 million in H1 2021, and active subscriber base is now more than 6.1 million, up 180.0% YoY.
Speaking on the results, MTN Nigeria CEO Karl Toriola said MTN's digital business continued to gain traction on the back of strong partner ecosystem and the uptake of MTN's products and services. "Digital revenue rose by 61.8%, also supported by our rich media and value-added services. Our active user base rose by 38.0% to over 3.9 million, led by Ayoba – our instant messaging platform – with more than 2.3 million active users."
He said the enterprise business revenue increased by 6.0%, demonstrating the continued recovery from the impact of the COVID-19 lockdown and the uptake of MTN's services by the businesses its serve. "We have made significant progress in concluding the operational modalities for the new pricing framework for USSD services, which incorporates the recovery of outstanding USSD debts.
"We continue to pursue and realise efficiency through cost discipline and enhanced digitisation. However, due to an accelerated site rollout, the effects of Naira depreciation on lease rental costs and Covid-19 related expenditure, operating expenses increased by 24.6%. Our continued ability to drive operating leverage helped to drive EBITDA growth to 27.6%, with a 1.4pp expansion in our EBITDA margin to 52.7%."
Service revenue grew by 24.1% YoY, driven by the sustained growth in data and also partly due to the lower base in comparative 2020 voice revenue that resulted from lockdowns during that period.
Voice revenue grew by 13.1%, benefitting from an 11.8% increase in traffic and our customer value management (CVM) initiatives. The impact on voice revenue from the industry-wide suspension of new SIM registration was partly offset by higher usage in our active SIM base as well as migration to a higher quality of experience.
Data revenue continued the positive momentum from H2 2020, rising by 48.3%. This was driven by increased usage from the existing base, supported by the acceleration in our 4G rollout and enhanced network capacity following the acquisition and activation of additional 800MHz spectrum in Q1. Data traffic rose by 83.0% YoY, while smartphone penetration was up by 5.8pp to 49.3%. Our 4G network now covers 65.1% of the population, up from 60.1% in December 2020.
According to him, capital expenditure in the period was 39.1% higher to N186.4 billion, as MTN continued to invest in its network to maintain service quality and aggressively expand footprint in terms of 4G and rural coverage. "We recorded a healthy free cash flow of N230.8 billion, up by 19.6%. Despite a 50.6% increase in core capex excluding right of use assets to N114.5 billion, capex intensity remained within target levels at 14.5%. Depreciation and amortisation rose by 17.1% and net finance cost was down by 9.8%, resulting from a lower average cost of borrowings. Overall, we recorded a PBT growth of 54.1%, also reflecting the softer base of H1 2020."
N3bn to CACOVID
Commenting further, Toriola said: "In the first half of 2021, we made good progress strengthening the resilience of the business, managing the impact of the COVID-19 pandemic and enhancing support to our people, customers and other stakeholders. We extended our commitment to the Coalition Against Covid-19 (CACOVID) with an additional N3 billion contribution over a two-year period, half of which has already been paid. This is in support of efforts to promote the health and security of Nigerians, as we navigate our way through the pandemic; and in line with our Y'ello Hope initiatives through which we provided support to our broad base of stakeholders to the value of approximately N25 billion in 2020.
"Our progress towards achieving greater business resilience is reflected in the upgrade by Global Credit Ratings (GCR) of our national scale long-term issuer rating to AAA and affirmation of our national scale short-term rating of A1+ with a stable outlook. This puts MTN Nigeria on the highest possible GCR scale for short-term and long-term ratings, providing a solid platform for growth.
20 years anniversary
"2021 marks the 20th anniversary of MTN's presence in Nigeria. As we celebrate this milestone, we are pleased to announce that our Board of Directors has approved our participation in the Road Infrastructure Tax Credit (RITC) Scheme. This is in response to Government's drive towards public-private partnerships in the rehabilitation of critical road infrastructure in Nigeria. We intend to participate in the restoration and refurbishment of the Enugu-Onitsha Expressway. Conversations in this regard have already commenced, and further announcements will be made in due course.
MTN's New Head Office
"In line with our desire to plant deeper and more permanent roots in Nigeria, we have also initiated plans to commission a purpose-built, state of the art MTN Head Office, designed to act as a central hub for our network, a catalyst for creativity and innovation, and a showcase for the flexible working structures that are driving efficiency gains in this new normal working environment. Aligned with our wider commitment to environmental sustainability, it will meet the highest global environmental standards, demonstrating the role of green technology in our future.
14% Equity Sell to Nigerians
Following MTN Group's stated intention to sell down up to 14% of its investment in MTN Nigeria, subject to market conditions over the medium-term, MTN Nigeria's shareholders approved an equity shelf programme at the last Annual General Meeting. This will facilitate a process to increase ownership of the Company by more Nigerian retail and institutional investors. Alongside this, we further localised our predominantly Nigerian management team with the appointment of Nigerians to two key senior positions (Chief Marketing Officer and Chief Information Officer) previously held by expatriates.
N600bn broadband Investment
MTN Nigeria continues to invest in improved world class services and its network, accelerating the expansion of our 4G coverage and providing home broadband. As part of our rural connectivity programme, we plan to connect approximately 1,000 rural communities to our network this year with additional 2,000 communities in 2022. We are delighted that these are translating into strong operational performance in line with the objectives of Ambition 2025. In the next 3 years, we will invest over N600 billion to expand broadband access across the country in support of Government's Broadband Plan.
Operationally, our mobile subscribers closed H1 at 68.9 million, down 9.9% from December 2020. This was due to the regulatory restrictions on new SIM sales and activations, which was lifted on 19 April 2021. Although the initial run-rate of additions has been slower than usual due to new process requirements, we anticipate growth to normalise in the short-term as more of our acquisition centres are certified for SIM registration.
Finally, our Board of Directors has approved an interim dividend of N4.55 kobo per share to be paid out of distributable net income. This represents a growth of 30% over N3.50 kobo per share paid in H1 2020."
New SIM Registration Requirement
We are actively supporting the Government's NIN enrolment programme with more than 380 points of enrolment active across the country. We are working with National Identity Management Commission (NIMC) to complete bulk verification of the National Identity Numbers (NINs) collected and increase the enrolment centres to provide an access point for as many Nigerian as possible. To this end, we have acquired over 40,000 enrolment devices, which are being configured for this purpose. As of 26 July 2021, approximately 37 million subscribers have submitted their NINs, representing around 54% of our subscriber base and 65% of service revenue. The deadline for NIN verification has been extended to 31 October 2021.
Outlook
To enable us to continue to take advantage of emerging opportunities, we have refined our strategy. The new strategy called Ambition 2025 is closely aligned with that of MTN Group and is built on four key strategic priorities: build the largest and most valuable platforms, drive industry-leading connectivity operations, create shared value and accelerate portfolio transformation. These priorities will define our focus for the next five years. Taking advantage of MTN's existing platforms and assets, we are well-positioned to accelerate long term growth as we continue to monitor and manage the impacts of the pandemic.
We have a clear focus on sustaining double-digit service revenue growth ahead of inflation, driving 4G and rural network expansion, as well as positioning our fintech and digital businesses for accelerated growth in order to unlock their full value. In addition, we will continue to sustain our expense efficiency programme to strengthen our financial position and support margins. In the remainder of the year, we anticipate that the base effects will partly influence our commercial and financial trends. Although the availability of foreign exchange remains a constraint, we strive to minimise its impact on the business.
We are driving a positive culture change across the organisation to enhance productivity and further improve performance. We maintain our strong focus on deeper, proactive and inclusive engagements to drive shared value for all stakeholders, while ensuring that our activities align with and contribute to the Government's development agenda.
Finally, emerging trends indicate a steady recovery in economic activity. However, given the ongoing uncertainties presented by the new wave of the COVID-19 outbreak and the NIN registration exercise, we remain mindful of changes to the operating environment as the rest of the year unfolds, concluded Toriola.
Cellulant Gets PSSP Licence from Bank of Tanzania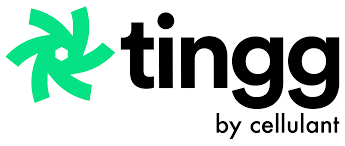 The Bank of Tanzania (BOT) has issued an approval in principle to Cellulant Corporation to operate as a Payment Solution Service Provider in Tanzania having satisfied all the necessary requirements.

Payment Solution Service Providers make up the underlying e-Payment infrastructure in Tanzania. Banks, Online Merchants, payment processors, merchants, state governments, and consumers connect to PSSPs to meet their digital payment needs.

This approval makes Cellulant one of the top Payment Solution Service Providers (PSSP) in Tanzania endorsed by the BOT to provide digital payments solutions across the nation.

Cellulant is a leading Pan-African financial technology company providing a one-stop digital payments platform. Cellulant uses technology to connect people and their resources, making it easier to do business across Africa.

Edwin Kiiru, recently appointed Country Manager for Cellulant Tanzania, stated that this approval will enable the company to extend its payment solutions across all spectrums of Tanzania's payments ecosystem.

Cellulant provides a single digital payments platform – named Tingg- addressing the complex payments needs of businesses. Tingg makes it easy to collect and make payments across multiple payment methods in different currencies, with the best customer experience for any business looking to digitise their payments.

''Cellulant is a critical component of Africa's Payments ecosystem and a key actor in delivering seamless payments solutions. This approval sets Cellulant into a select group of few payment aggregators that operate as PSSPs in Tanzania and will help add millions of economically active but financially excluded Tanzanians into the digital payment ecosystem. We are bringing to Tanzania the same top-level performance and seamless payments solutions that have made Tingg, Africa's most preferred payments platform," added Mr Kiiru.

Founded in 2002, Cellulant provides a single digital payments platform that runs an ecosystem of consumers, retailers, merchants, banks, mobile network operators, Governments, and International Development Partners. Today, Cellulant's payments platform hosts 154 payment options across 34 countries; and is connected to 220M consumers on a single inclusive network allowing for interoperability that has eluded numerous players in the payments space.
MTN Nigeria, OTM Target 65m Subscribers With Telco-driven Mobile Advertising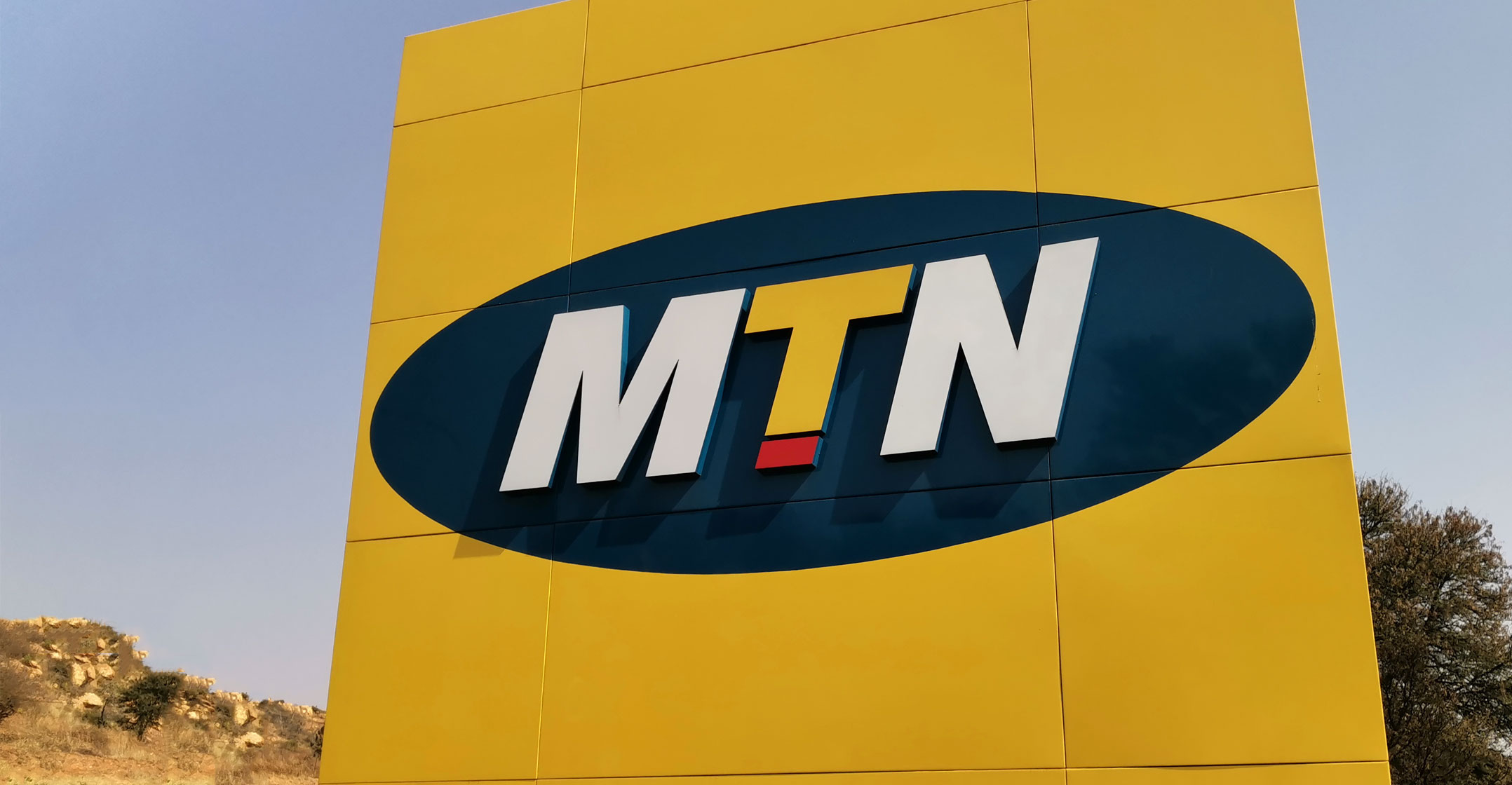 Out There Media (OTM), a global leader in mobile advertising and data monetization, today announced that it has successfully launched its proprietary mobile advertising technology Mobucks™ with leading mobile operator, MTN Nigeria.
OTM's technology, combined with its network of brands and brand agencies, will strengthen the mobile operator's digital advertising strategy, driving advertiser interaction and engagement with its 65 million subscribers, nearly two times the reach of Facebook in Nigeria.
Several brand partners have already launched mobile campaigns via Mobucks™ platform, including First Bank Nigeria, BETKing, CARS45, Oraimo, Smoov Chapman, Old Mutual, FordFoundation, Tangerine and Wella Health. The initial campaigns have already seen impressive results; for example, the campaign for First Bank Nigeria insurance products achieved an average Click Through Rate of (CTR) of 7%, with CTR reaching up to 12% in some instances. This is a whopping 70 to 120 times better than industry benchmarks on digital advertising. Other launch partners include some of the country's leading media agencies, such as Media Fuse, PHD Nigeria, and Starcom Media Perspective.
"As a part of our Good Together ethos, we are always on the lookout for innovative ways for Nigerians to stay connected with the people and brands they love," said Srinivas Rao, Chief Digital Officer (CDO) at MTN Nigeria. "We recognise how powerful reach can be—and with that reach, how important it is to have the right partner and technology that would allow us to deliver the best campaigns. When it comes to mobile advertising and data monetization, OTM's technology and services provide the perfect solution to help us drive a digital revolution in the country."
OTM's Mobucks™ technology enables MTN Nigeria to bring subscribers targeted, interactive messaging, rich media experiences, and programmatic advertising campaigns from its chosen brand and agency partners. OTM's access to MTN's first-party deterministic telco data allows the Mobucks™ technology to combine precise targeting and personalization with reach, to enable "micro-targeting at scale" for its brand clients.
"With the pandemic and its aftermath, it has been a challenging time for brands and subscribers alike; it's important that we take the right steps to stay connected and keep moving forward," said Lynda Saint-Nwafor, the Chief Enterprise Business Officer (CEBO) at MTN Nigeria. "Our partnership with OTM will keep Nigerians connected and engaged with their favourite brands. We are truly excited to bring the very best of mobile advertising to both parties – our subscribers and brand partners."
"Reach combined with targeting is always a key challenge for brands and advertisers when trying to engage their audiences," said Donald Mokgale, CEO Sub-Saharan Africa at OTM. "That's why mobile operators prove to be such powerful partners for us to enable our brand and agency clients as well as small businesses to use mobile advertising to boost their reach and deliver targeted campaigns to the right audiences, at the right time, via our Mobucks™ platform. The results from the initial campaigns that we have run here in Nigeria speak for themselves and prove that consumers are whole-heartedly embracing this form of targeted brand engagement. We are extremely excited to be working with MTN Nigeria as our first mobile operator partner in Nigeria and to be at the forefront of the digital revolution in the country."
The launch in Nigeria is part of OTM's Mobucks™ technology roll out across the African continent.